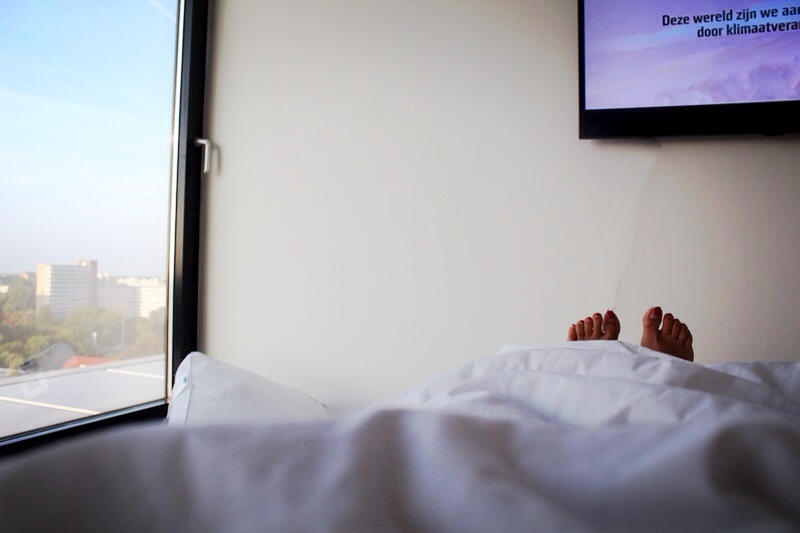 De ochtend is eigenlijk een super mooi moment van de dag, ja zelfs als je moet werken of naar school moet. Voor je de deur uit gaat voor werk/school heb je namelijk de tijd voor jezelf en het ligt aan jou of je hier ultiem gebruik van wilt maken. Het begint bij het iets eerder zetten van je wekker. Wil je dat eens proberen? Dan heb ik tips om de ochtend ultiem te maken!
Want laten we wel eerlijk wezen, je hebt net geslapen, je hoofd is "vers" (geen lange dag achter de rug) en je kunt direct de toon goed zetten voor de rest van de dag.
Want wat doe je nu als je opstaat in de ochtend? Waarschijnlijk eerst je telefoon checken aangezien je toch je wekker op je telefoon uit zet en hem dan al in je handen hebt, je e-mail checken, het weer, het nieuws, social media en dan iets met een computer.
Hm, wat zou je "moeten" doen voor die o-zo-goede start? Dit is deel 1, omdat
Op tijd (vroeg!) opstaan
"Maar wat als ik super chagrijnig word van vroeg opstaan? Dan is mijn ochtend, en rest van de dag, al vreselijk!"  Misschien is het de moeite waard om het vroege opstaan anders te benaderen. In plaats van dat het van je slaapuren "steelt", kun je het ook zien als extra uren toevoegen aan je vrije tijd.
En wist je dat het stiekem iets is dat veel succesvolle mensen doen? Check dit artikel eens!
Maar slaap ook voldoende
Ja dat is lekker makkelijk praten. "Slaap voldoende en wordt vroeg wakker, weet je wel hoe lastig dat is!". Ja dat weet ik. Ik ervaar het elke dag. Door alleen te focussen op vroeg opstaan en niet op op tijd naar bed gaan schiet het natuurlijk ook niet op. Je put jezelf op deze manier helemaal uit. Dus probeer eens wat nieuws; een week lang voor 23:00 naar bed en "vroeg" (eerder dan je nu opstaat) uit bed.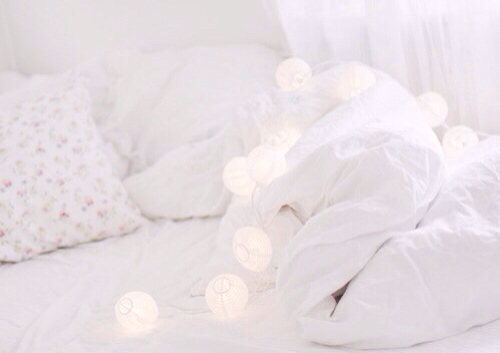 Oja, niet iedereen heeft precies 8 uur slaap nodig, check dit eens! Op naar de volgende stap!
WATER!
Op naar de keuken voor een glas water. Waarom? Het geeft je stofwisseling een opepper, "flusht" de slechte stoffen die nog achter zijn gebleven in je lichaam, zorgt ervoor dat je minder eet gedurende de rest van de dag en het geeft je hersenen ook een opepper.
Wetenschappelijke bronnen nodig voor bovenstaande? Check!
Drink water met citroen
Ik vind dit echt heel lekker, vooral in de zomer. Ik hoor al jaren allemaal verhalen over hoe goed citroenwater is voor het verbranden van vet etc. Ik ben echt allergisch voor dat soort fabeltjes, ik dronk het altijd omdat ik het lekker vond. Maar nu kwam ik een artikel tegen over waarom water met citroen goed voor je is! En nee, je gaat er echt geen vet door verbranden (dat zou wat zijn zeg).
Eet fruit op een lege maag voor de beste absorptie van de vitamines en mineralen
Dit wist ik niet! Ik kwam laatst dit artikel tegen waarin wordt uitgelegd dat fruit eten op een lege maag het beste is. Uberhaupt dat je fruit apart moet eten van een maaltijd. Dit tweede puntje is wel iets waar ik eerder over heb geschreven, maar meer met de bedoeling om een opgeblazen gevoel te verminderen. Als je het in combinatie eet met ander voedsel, dan kun je meer last hebben van een opgeblazen gevoel omdat de vertering van de zuren en koolhydraten uit fruit andere enzymen nodig hebben. Let wel, het artikel waar ik naar link, zit geen wetenschappelijke onderbouwing bij.
Morgen deel 2, geloof me, het wordt goed! Ik kan niet wachten om meer tips te delen!