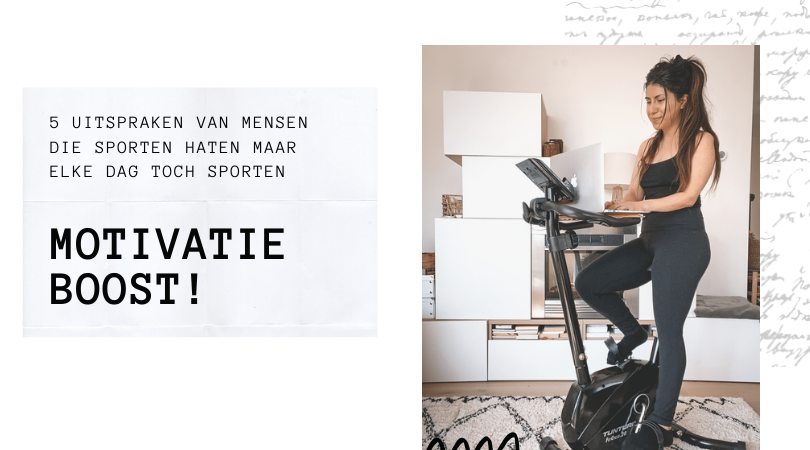 Het is vandaag maandag én het is vandaag de eerste van de maand. Als dat niet genoeg is om een start te maken vandaag, dan weet ik het ook niet meer. Maar om je een motivatie boost te geven op deze prachtige eerste dag van mijn verjaardagsmaand (hehe, zo'n type ben ik inderdaad), heb ik 5 mega motiverende uitspraken voor je verzameld van mensen die sporten haten, maar het elke dag toch doen.
Inderdaad, enige tijd geleden schreef ik ook zo'n artikel – maar ik heb vijf nieuwe voor je die je vandaag hopelijk een extra boost gaan geven (ze komen van deze Reddit feed).
1.

 I know it sounds crazy but you don't have to exercise in the morning. I did it for a while and HATED it so much, I hated dragging my ass out of bed when it was still dark just so I could work out and make it to work on time, I always felt so fatigued through the day if I went to the gym in the morning and it really made it hard to keep going. But then I started going at night – come home, have dinner, relax for an hour to digest and then go at 8 or 9pm. I can go straight to bed after and I sleep much better after a workout too, which is great. If you are naturally a night owl who is going to stay up from 8:00pm-1:00am browsing reddit anyways, then this may be a good option for you.
Dit vond ik een hele mooie omdat ik soms ook VEEL beter ga op een workout in de middag of avond dan in de ochtend. Ik stel mijn ochtendwerk soms zoooolang uit omdat ik vind dat ik eerst gesport moet hebben en dat is natuurlijk dubbel onproductief. Wandelen vind ik heel fijn in de ochtend, dus daar begin ik vaak mee. Daarna werk ik een paar uur en ga ik dan pas sporten. Ik weet dat ik ook de luxe heb om in de middag te sporten, maar het kan dus ook in de avond na werk.
Maar je hoort overal constant dat je pas echt gemotiveerd en gedisciplineerd bent als je het in de ochtend doet, ook hierbij is het weer een fijne en motiverende reminder: het hoeft niet op die manier. Het mag op jouw manier. Dus misschien is de avond juist perfect voor jou om wat stoom van de dag af te blazen!
2.

 I start small. 5 mins a day or so. Then when that becomes habit and the time has been mentally carved out I increase it to maybe 10 mins. And so on and so on until my habit is fully formed. It's hard to motivate anyone to get up and immediately start a 30-60 min run. Start small stick to it and increase it after a week or two.
Dit is precies hoe ik ook zie dat het gaat bij mensen die op lang termijn succes boeken. Klein beginnen, ook al vind je dat het toch geen nut heeft: doe het gewoon!
Waarom zou je niet afspreken om vandaag 5 squats te doen? THAT'S IT! Doe het desnoods als je koffie zet of even moet wachten tot de reclame afgelopen is. 5 squats. Dat duurt letterlijk niet langer dan 20 seconde! Morgen doe je er 8. Dit artikel gaat je misschien helpen voor extra motivatie:
3.

Well my tip is that if you have had a shitty day or just don't feel like doing it, force yourself. There will always be that shitty day or the day when you just don't feel like doing it, then you have to just force yourself to go and exercise because if you don't go that day then when the next time comes you'll probably stay at home and not go exercising and it could lead you to stop going.
Op dagen waar ik me echt heel rot voel omdat er iets is gebeurd in mijn leven wat me pijn doet of frustreert weet ik dat er in ieder geval één ding is waar ik controle over heb: wat ik eet en of ik beweeg. Dan probeer ik juist daarin mijn best te doen en niet te verslonzen op de bank met een zak chips. Hoe verleidelijk dat ook is omdat het mezelf zelfs heel hard gun op dat moment, weet ik dat ik me daarna tien keer slechter voel omdat er ook al andere dingen zijn in mijn leven waar ik me slecht over voel.
Die switch heb ik pas sinds kort ontdekt bij mezelf en het is echt geweldig om op die manier jezelf iets beters te gunnen dan die zak chips die ik alleen maar eet om een emotie niet te voelen.
Deze quote is wel iets anders omdat het gaat over het verbreken van strike, maar ik voelde dat ik dit even moet jullie wilde delen als nieuwe manier om naar een slechte dag te kijken.
4.

It's taken me a long time to get here, but I've finally come to realize just how good, energetic, happy, and alive I feel when I exercise regularly. That feeling has become my motivation. I don't want to feel like a slug anymore.
Dit ligt gewoon in het vooruitschiet voor je! Dit gevoel is zo waanzinnig en ik beloof je dat het ook voor jou weggelegd is als je even doorbijt. Alsof je door het begin van een boek moet komen en dan ineens voelt hoe heerlijk het lezen van dat verhaal is.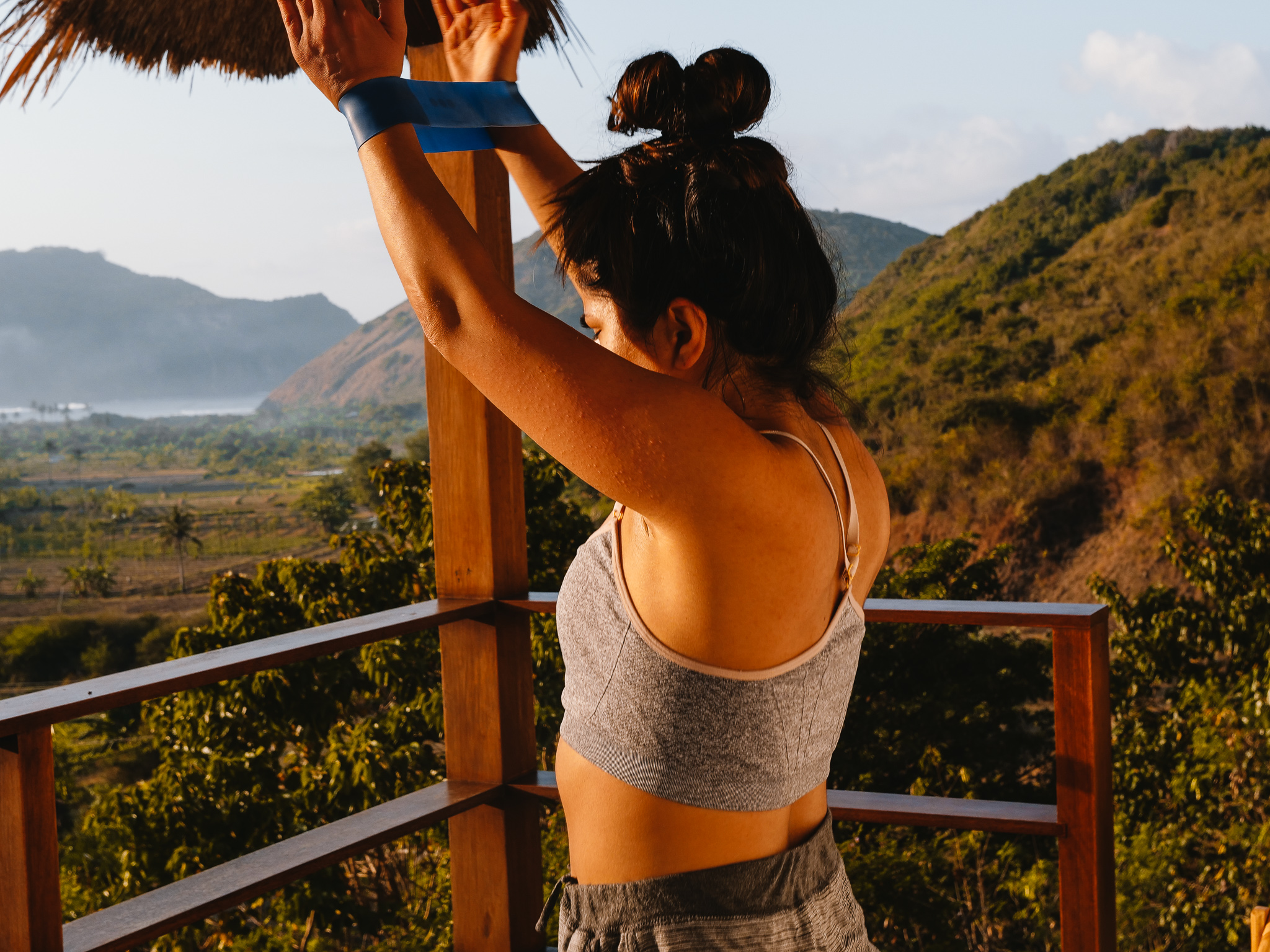 5. I exercise a little every day, instead of a lot once a week. There are two benefits. 1. It doesn't feel like such a huge task. 30 min is bearable, even if you are doing something boring. 2. If you do it every day, you can't put it off til the next day. It becomes a habit, like brushing your teeth: you just do it, without reflecting on whether you feel like doing it or not.
Amen! En voor je het weet, voelt het als tweede natuur voor je. Ik schreef twee jaar geleden een artikel over hoe het me was gelukt om elke dag te sporten en dit gevoel komt er zeker in terug:
Een nieuwe dag, een nieuwe maand, zet hem op!
Ik weet dat het vandaag (2020) ook een feestdag is, dus geniet ABSOLUUT van alles wat zich voordoet aan je, maar misschien kun je gewoon even 5 squats toevoegen en je bent dan al begonnen. Serieus, ook al drink je vanavond een fles wijn, je bent alsnog begonnen. En weet je hoe morgen dan voelt? Heel relaxt want je hebt niets 'fouts' gedaan – je hebt al 5 squats erop zitten. Echt, probeer op deze manier naar deze leefstijl te kijken en je boekt sowieso vooruitgang!
I promise.