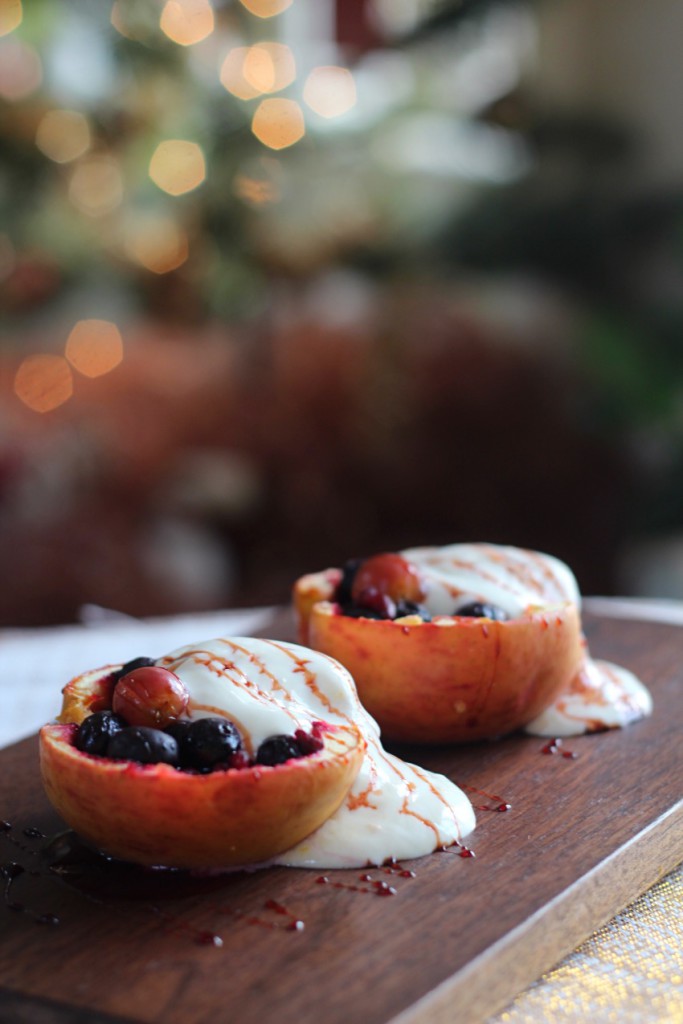 Wat nou als je al een supermachtige maaltijd (of kerstmenu) achter je kiezen hebt en het toetje moet nog komen. Iets lichts en zoets kan dan perfect van pas komen en dan ben je bij dit recept aan het juiste adres! Wat een portie fruit, bereid op de juiste manier, wel niet kan doen! Appels uit de oven gevuld met nog meer fruit met wat kwark als topping. Je mag natuurlijk ook slagroom als topping gebruiken, voor de liefhebbers! 
Wat heb je nodig voor 2 personen?
1 grote appel
rood diepvriesfruit, de hoeveelheid die in jouw formaat appel zal passen
Sinaasappelschil, geraspt
4 eetlepels magere kwark of room
2 eetlepels honing / maple syrup
2 eetlepels citroen / limoensap
dadelstroop / stroop / honing als topping
Verwarm de oven vast voor op 180 graden Celsius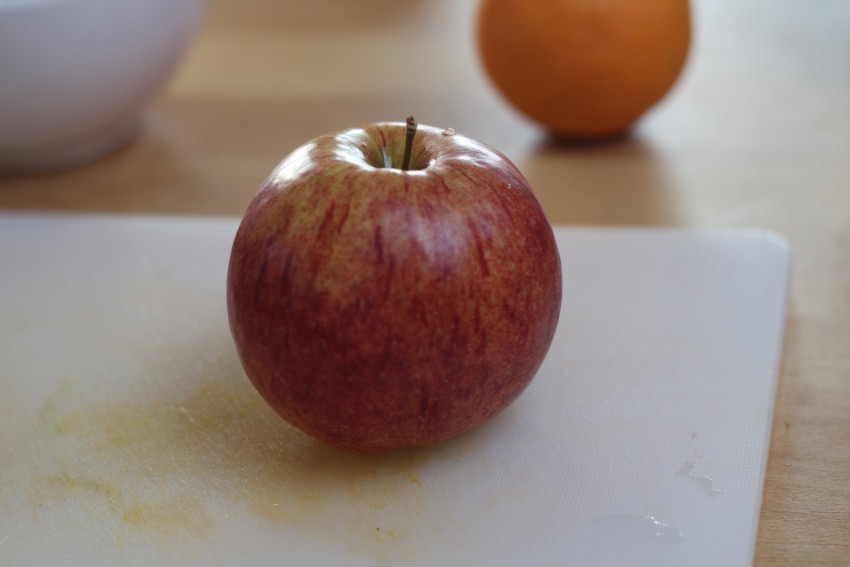 Snijd de appel netjes door midden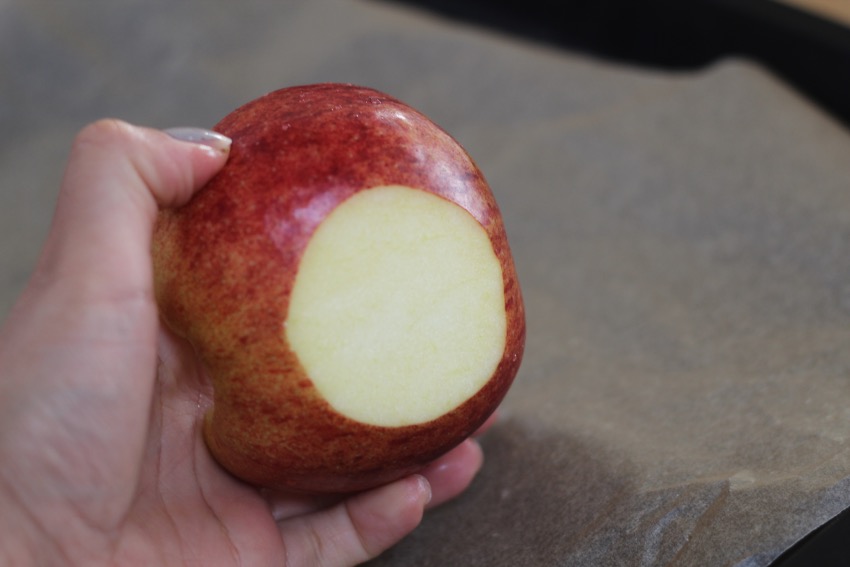 Snijd bij allebei de helften een klein stukje de onderkant af zodat de appel plat op de bakplaat komt te liggen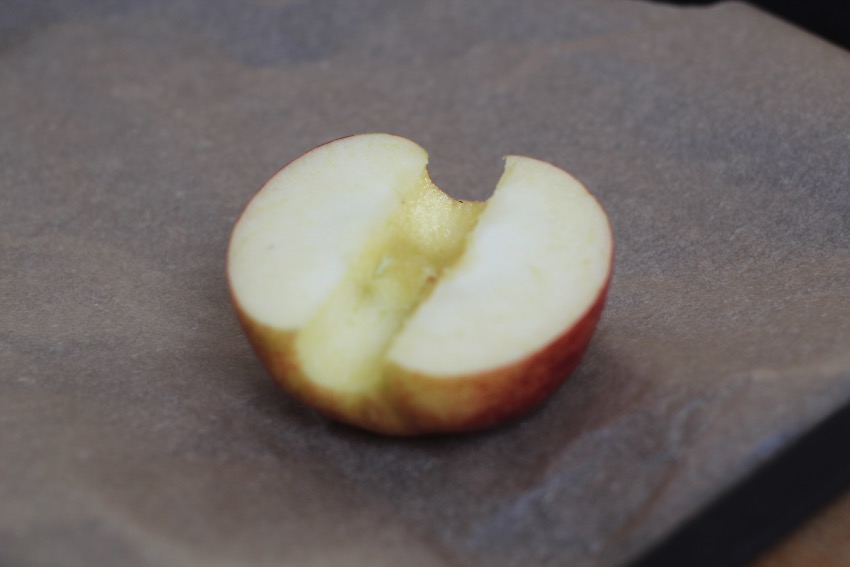 Zo dus (met een velletje bakpapier)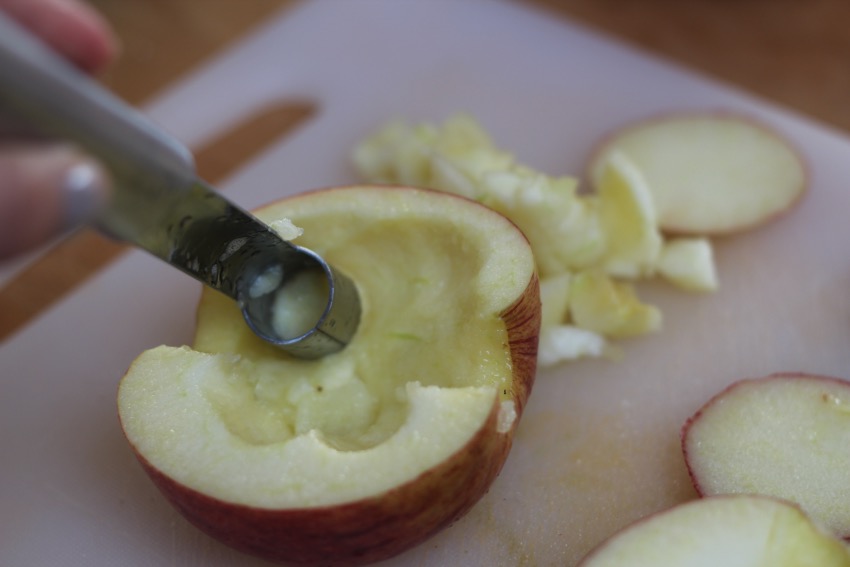 Hol de appels uit, pas op dat je niet te diep gaat zodat er geen gat aan de onderkant ontstaat. Als dit wel gebeurt is het ook niet heel erg, 'vul' het dan gewoon met een stukje appel.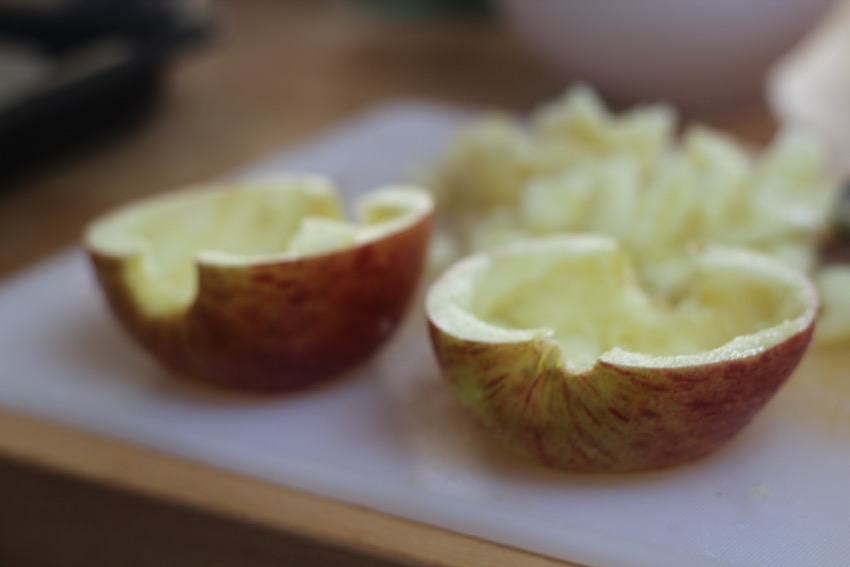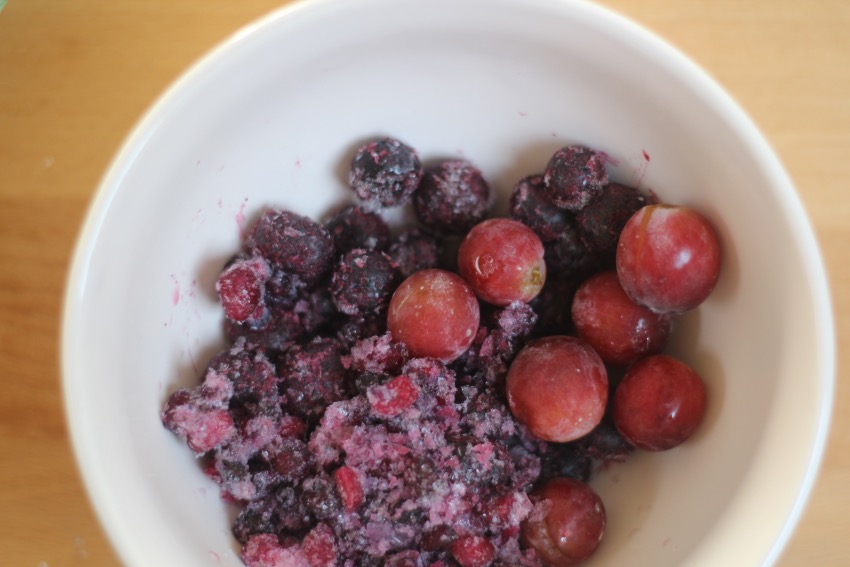 Doe je rode diepvriesfruit in een schaaltje (ik heb blauwe bessen, druiven en granaatappel pitjes)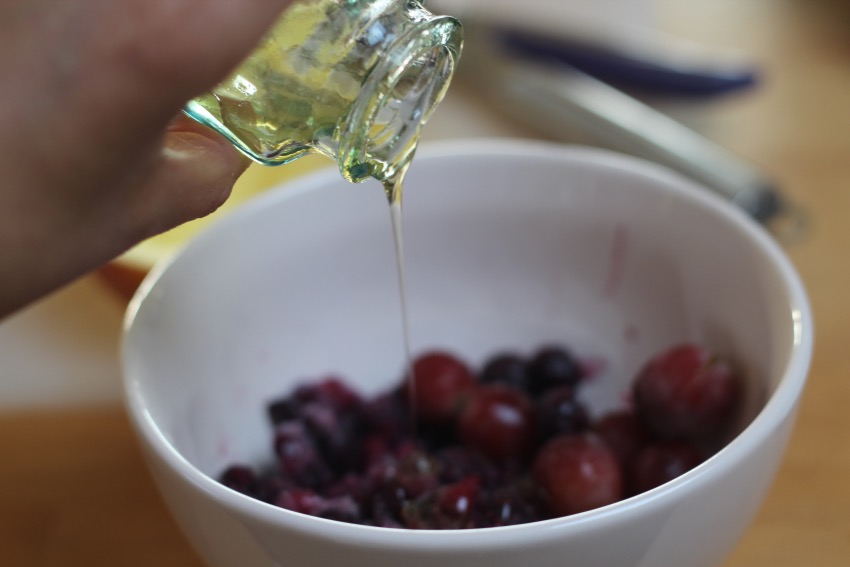 Doe de honing en citroen/limoensap erbij en meng dit door elkaar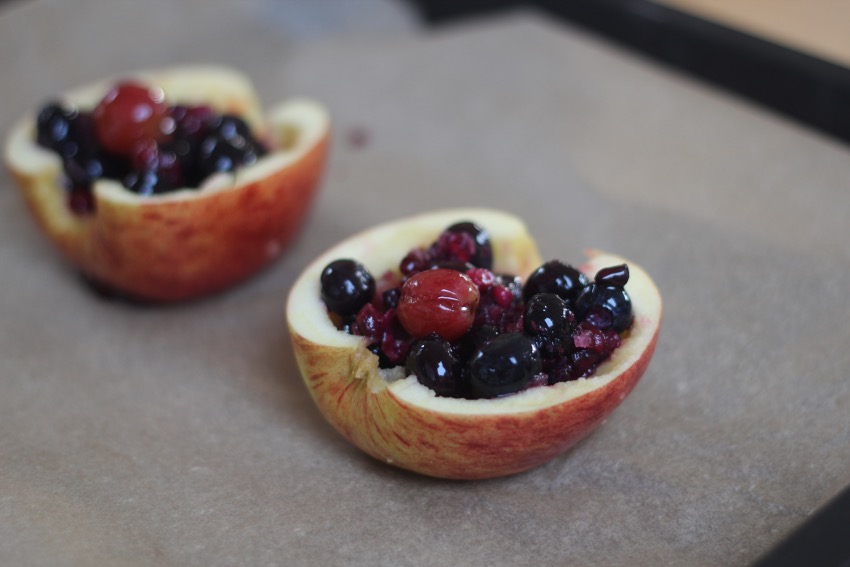 Vul de appels en plaats dit in de oven voor zo'n 10 tot 15 minuten, afhankelijk van jouw oven.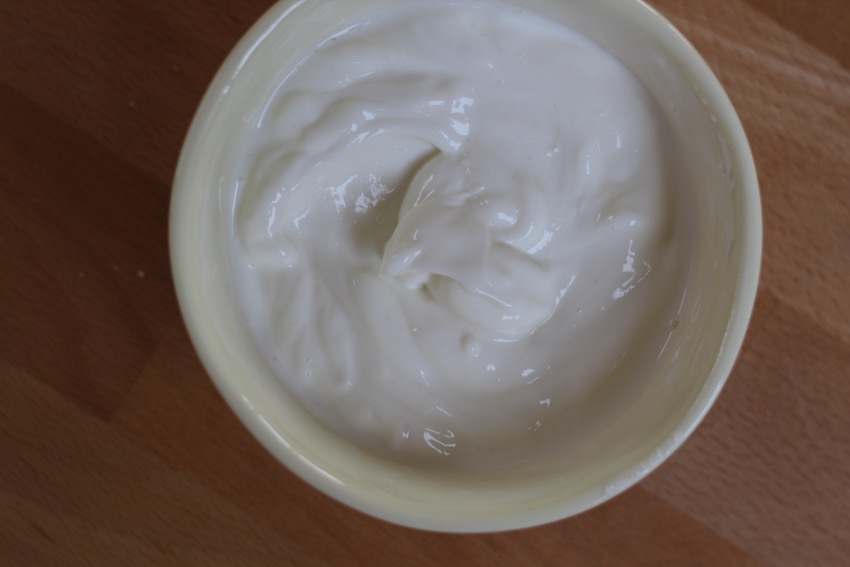 Doe de kwark / room in een schaaltje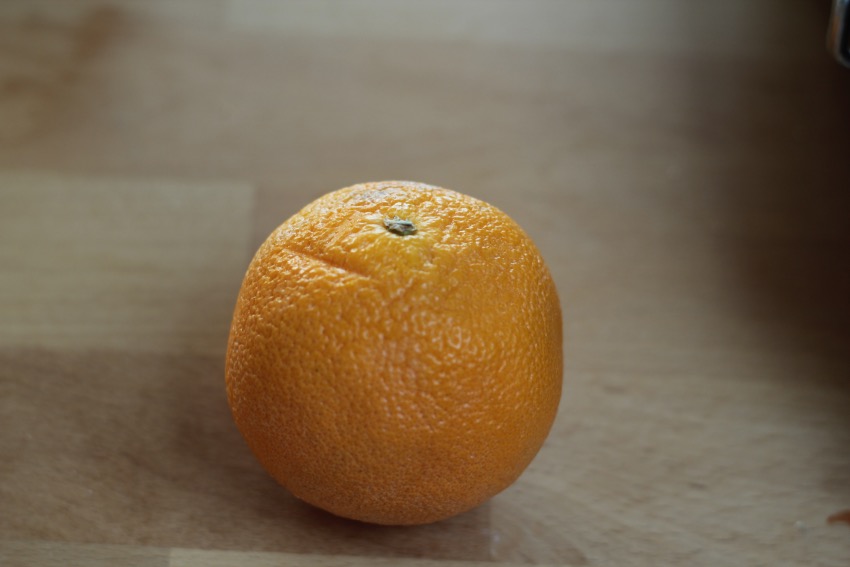 En rasp dan de schil van de sinaasappel erdoor, was de sinaasappel eerst en let erop dat je echt het buitenste randje raspt zodat je niet het bittere witte deel meeraspt.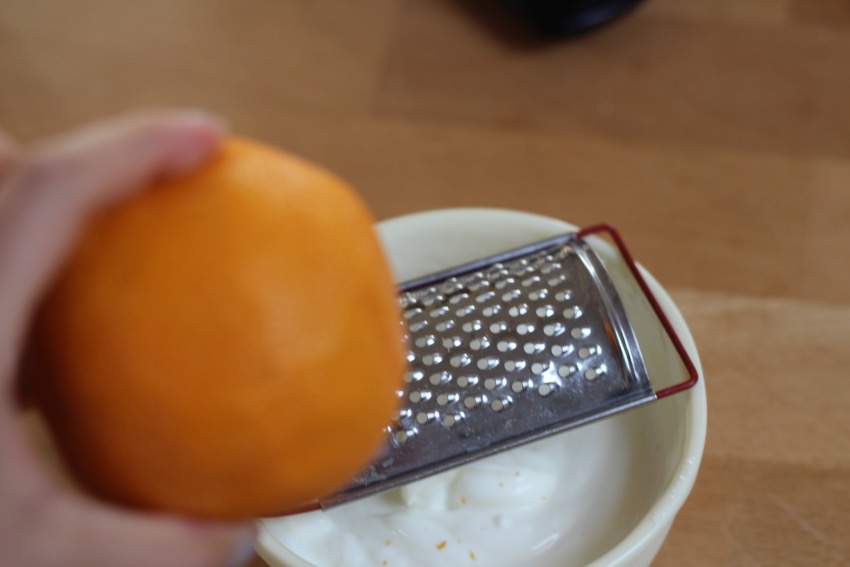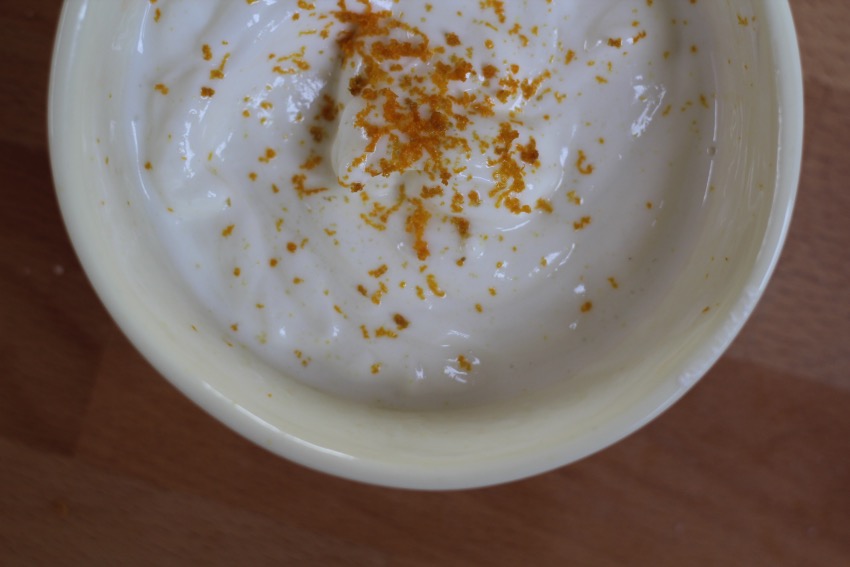 De geur is zo lekker!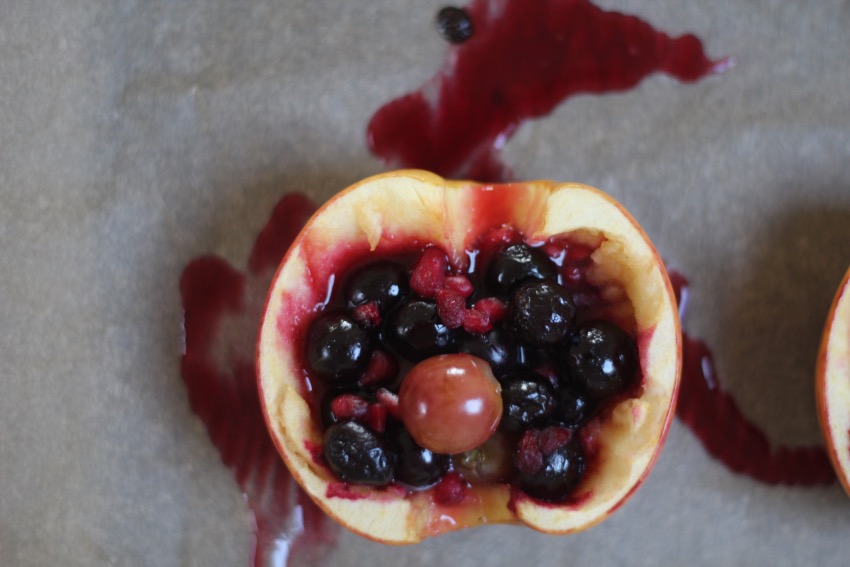 Als de appels uit de oven komen kan het zijn dat er wat gelekt is, geen probleem! Plaats ze op een plankje, bord, schaaltje, wat jij maar wilt!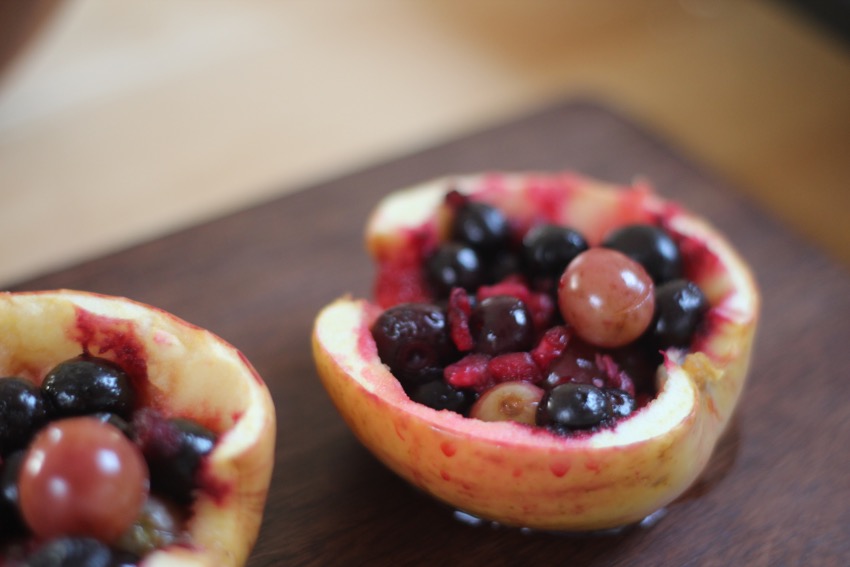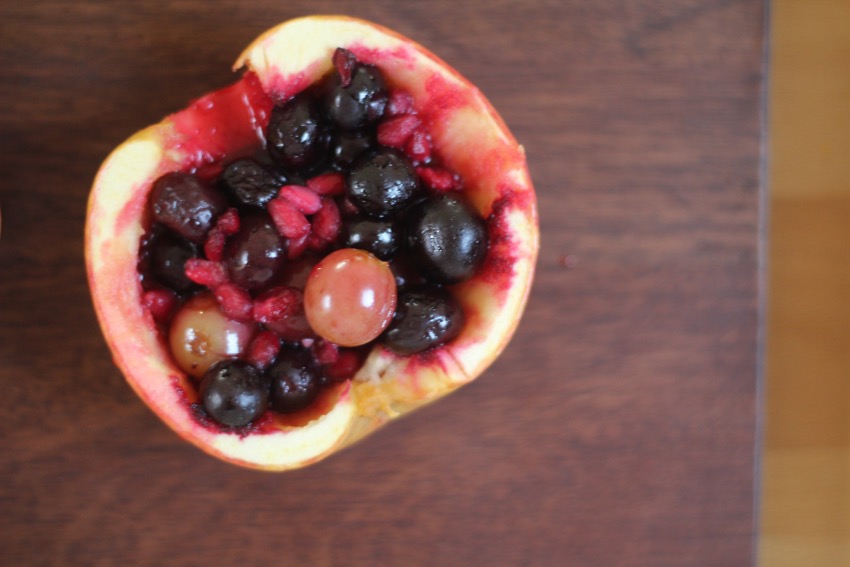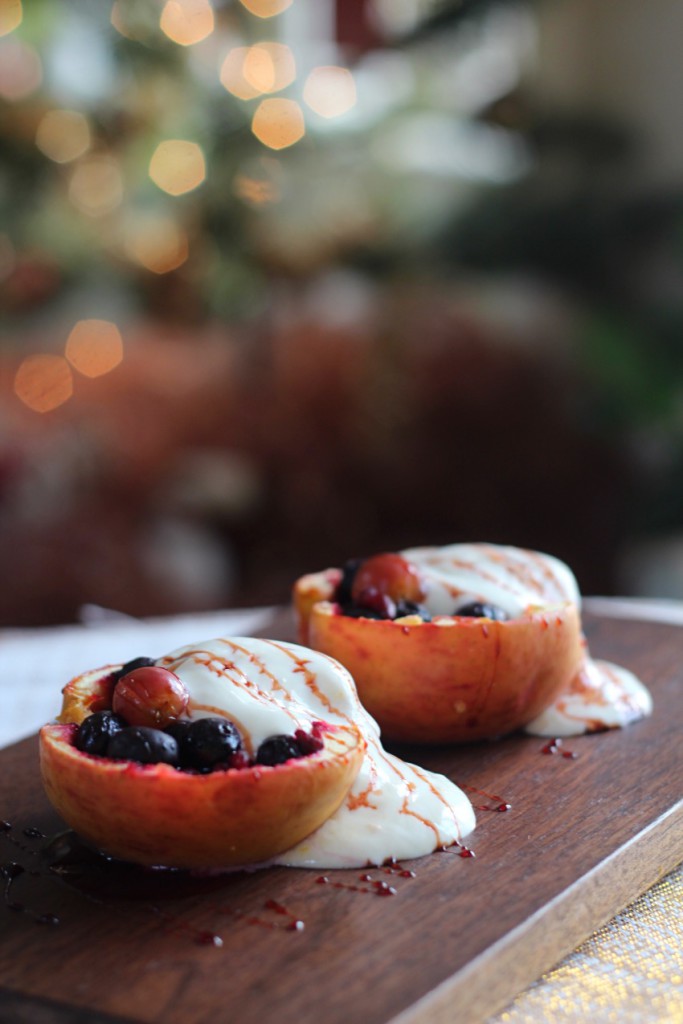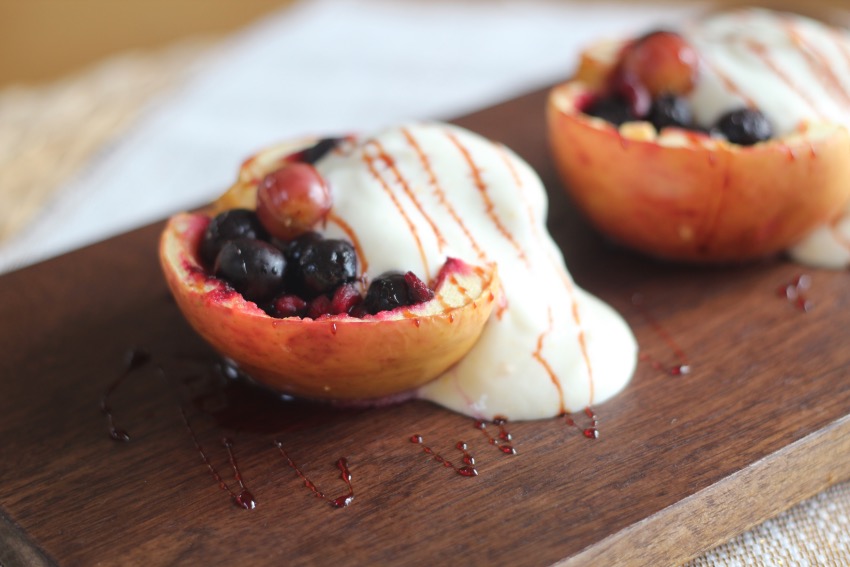 En 'top' de appels vanaf de helft met de kwark of room. Als 'finish touch' kun je er wat (dadel)stroop of honing overheen druppelen zoals ik heb gedaan.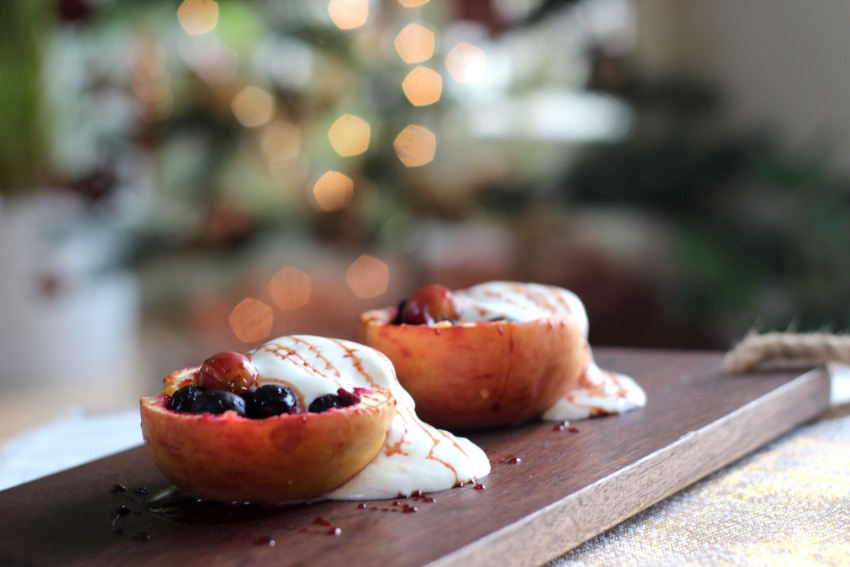 Hmmm 🙂 Zo simpel, zo licht en zó lekker! Eetsmakelijk!