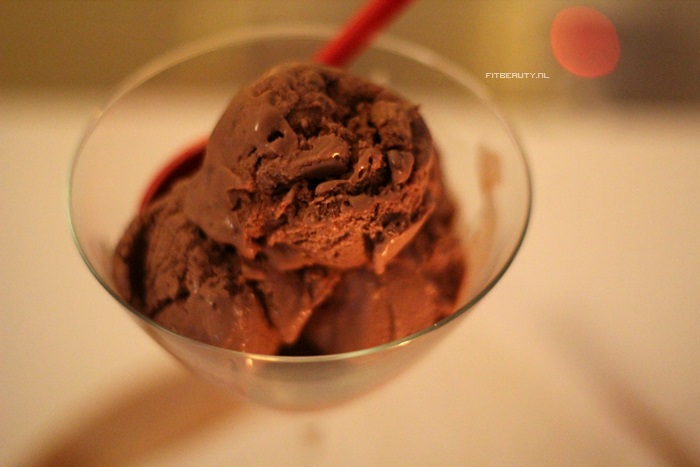 Wat ik ook maak, ik zoek altijd de mogelijkheid om er een chocolade variant van te maken. Ben ik de enige? Haha. Dit recept voor Yoghurtijs is te makkelijk (vooral als je een ijsmachine hebt, maar ook zonder ijsmachine) en té lekker! Je kunt er qua smaak je eigen variatie op maken natuurlijk, ik ben voor chocolade gegaan 🙂 
Wat heb je nodig voor een "bak" ijs, denk aan een literbak ijs in de supermarkt.
500 gram griekse yoghurt, of andere "dikkere" yoghurt/kwark (turkse yoghurt, bulgaarse yoghurt, of de Total yoghurt varianten)
1 blik kokosmelk
150 ml honing, agave, ahoornsiroop of 100 gram palmsuiker (mocht je het zoeter willen, gebruik dan meer)
optioneel:
5 eetlepels cacao poeder
Pure chocolade in blokjes gehakt
ijsmachine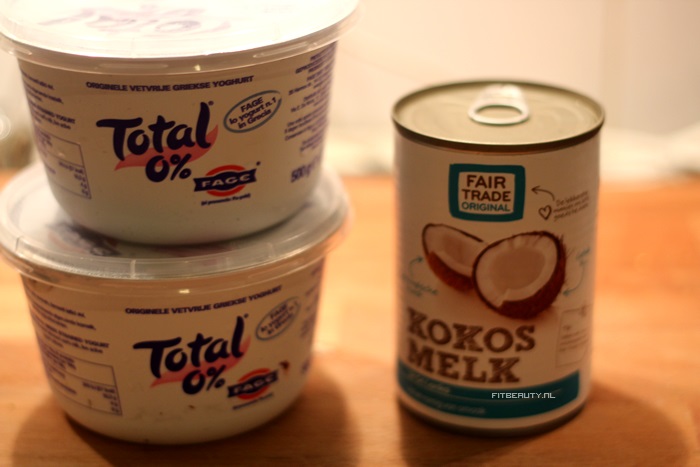 Op de foto zie je tweemaal de Total yoghurt, maar ik heb er 1 van gebruikt. En mijn favoriete kokosmelk, gewoon bij de Albert Heijn verkrijgbaar: Fair trade! Dit is de eerste die ik heb ontdekt die eindelijk zo'n dikke roomlaag krijgt aan de bovenkant als je hem in de koelkast bewaard.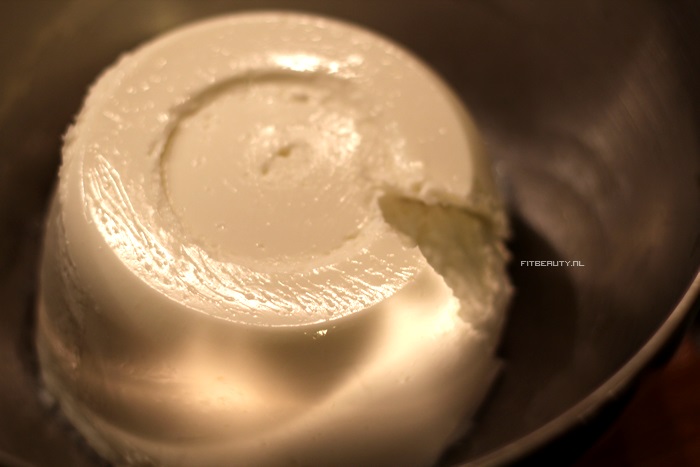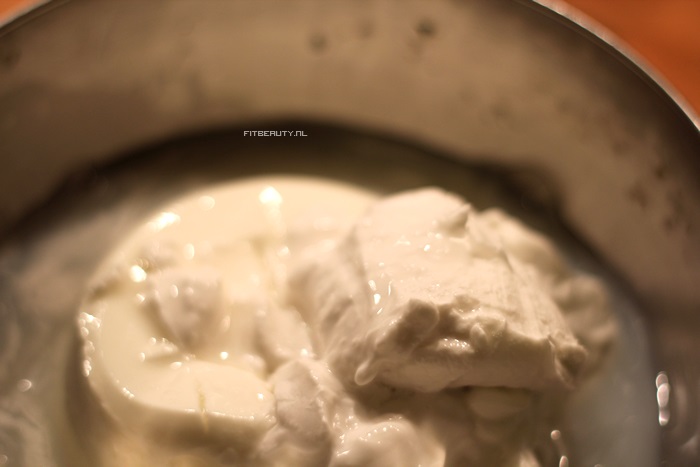 Doe de yoghurt en de kokosmelk bij elkaar in een kom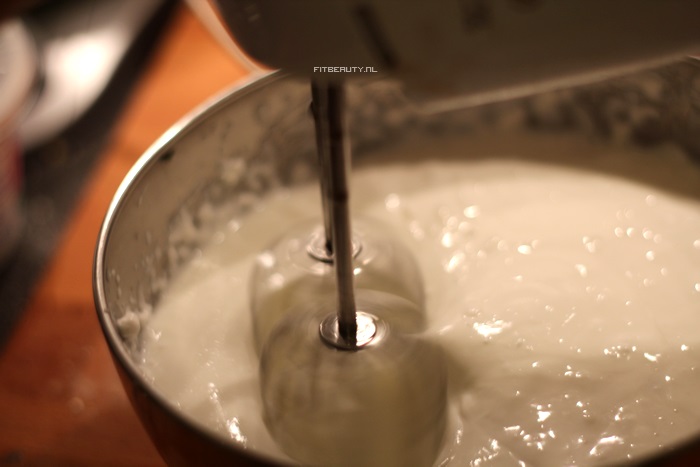 En mix dit met een mixer eventjes door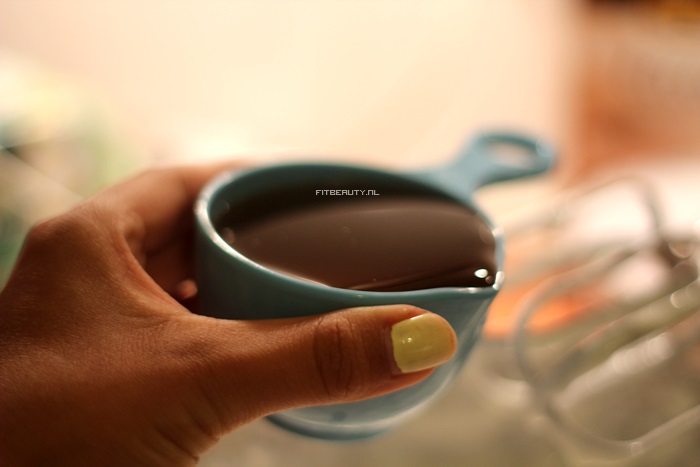 Tijd om de honing (andere zoetstof) toe te voegen en opnieuw even te mixen.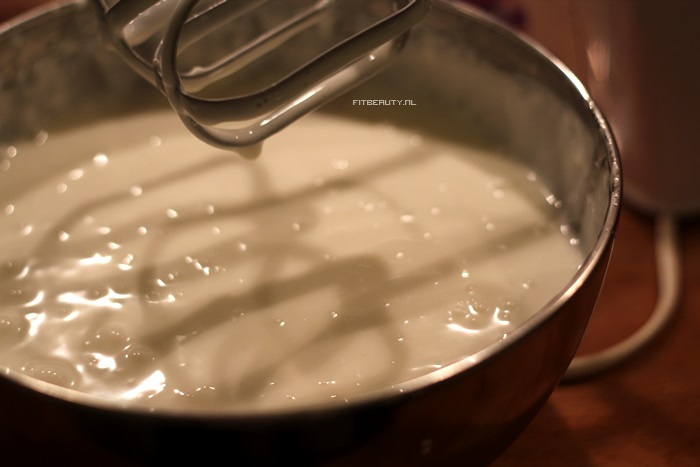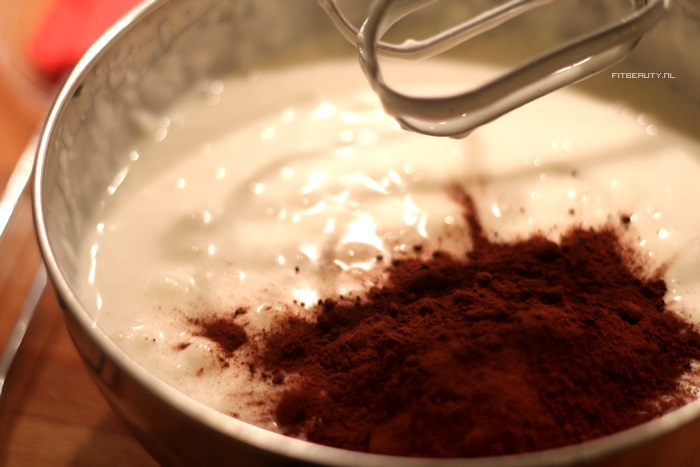 Cacao erbij, en weer mixen natuurlijk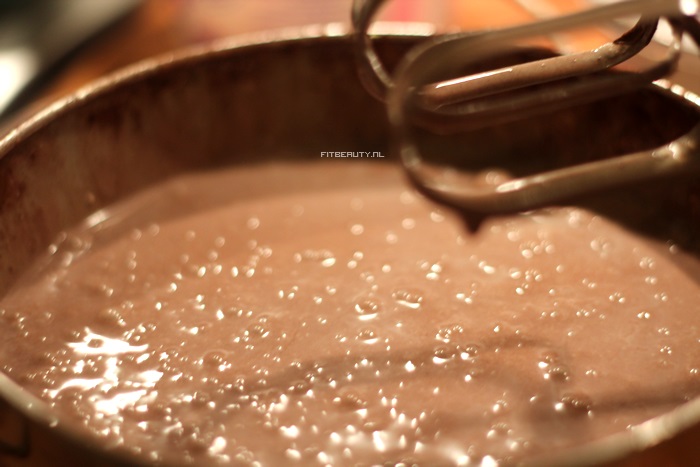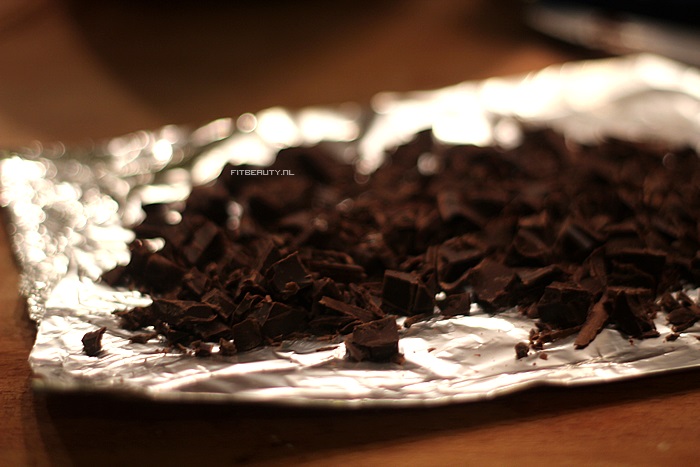 Ondertussen chocoladeblokjes gehakt met een mes (reep pure chocolade)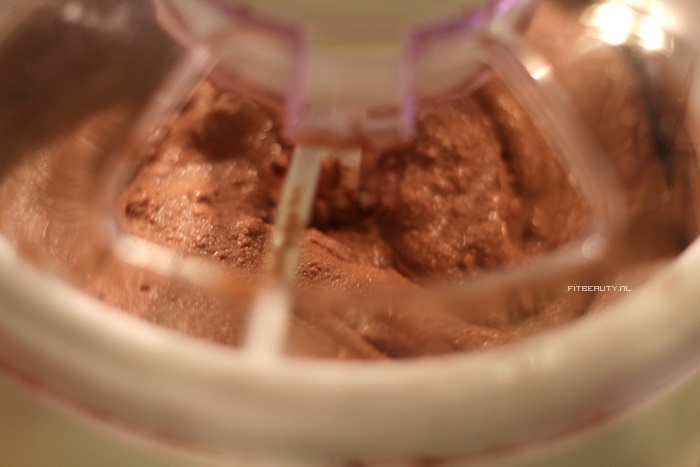 Als laatste doe je het in je ijsmachine en binnen een half uur kun je de chocolade stukjes erbij doen en je ijs is klaar! Als het net uit de ijsmachine komt heeft het een zachtere structuur, perfect om milkshakes mee te maken bijvoorbeeld. Maar ik heb het liever nog even een uurtje in de vriezer, dan kun je er mooie bolletjes van scheppen!
Heb je geen ijsmachine? Geen probleem! Het kost alleen wat langer; doe het mengsel in de vriezer (in dezelfde kom) en haal het om de 30 minuten uit de vriezer en mix het door. Herhaal dit minstens 4 keer, dus je bent dan 2 uur "bezig". Als je dit 4 x hebt gedaan kun je het na de laatste keer mixen verplaatsen in een bakje met een deksel en het in de vriezer bewaren.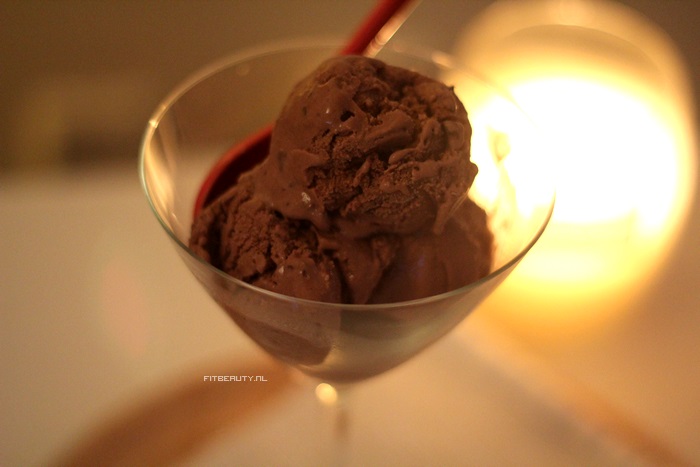 Smakelijk! Ik heb gesmuuuuuullddd 🙂