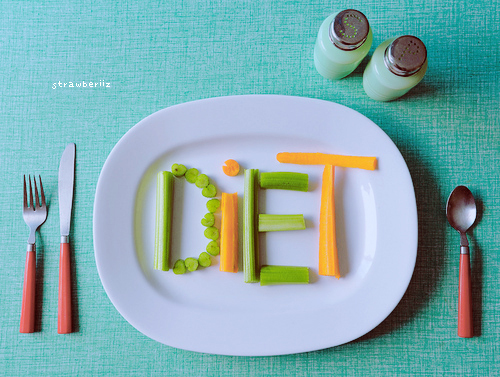 Waarom willen we toch allemaal zo snel afvallen? Natuurlijk, ik begrijp het. De zomer is maar kort en komt altijd te snel voor het bikini lichaam. Dit jaar heb je tijd genoeg gehad om voor te bereiden op de zomer aangezien deze zich zo vreselijk lang op zich heeft laten wachten. Toch te weinig tijd gehad? Dus nu maar gauw allerlei diëten aangrijpen om de overtollige kilo's kwijt te raken?
Ik dacht het niet. Die overtollige kilo's heb je toch ook niet binnen een maand eraan gekregen? Waarom zouden deze dan ook binnen een maand eraf gaan?
De overtollige kilo's komen vaak door;
Elk weekend flink borrelen met wijn, bier, chips, nootjes en kaasstengels
3 avonden per week pizza bestellen
Elke dag kant-en-klare maaltijden eten
Een glas jus zien als je wekelijkse portie fruit
In de sportschool vooral op je telefoon scrollen alsof je een workout schema aan het zoeken bent in plaats van daadwerkelijk sporten
Of posten dat je in de sportschool bent op je Twitter, Facebook en andere Social Media en dan blijven staren naar je telefoon tot de eerste 'likes' binnen komen
Het sprintje naar de bus of trein zien als je workout voor de dag "hebben we dat ook weer gehad voor vandaag" 
Ik weet het, het leven moet wel leuk blijven. Maar wil je afvallen dan is het belangrijk om even realistisch te zijn over je leefgewoontes. Het leven kan nog steeds leuk blijven, zolang je niet alles blijft ontkennen. Bewust weekendjes helemaal losgaan met wijn en bier en chips moet allemaal kunnen, zolang je wel in gedachte houdt dat als je wilt afvallen het betekent dat je daarna eventjes wat harder je best moet doen om het te compenseren. De kilo's gaan er natuurlijk niet zomaar vanaf.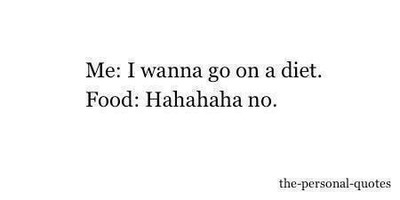 Maargoed, nu even terug naar het onderwerp van het artikel. Waarom snel afvallen géén pretje voor je zal zijn:
Zoals je allang weet en al vele malen hebt gehoord: snel afvallen is ook weer snel aankomen. Het is als een soort knop die we kunnen indrukken om alles snel goed te maken qua gewicht binnen hele korte tijd, alleen werkt het helaas niet zo.
Overtollig huid: door veel gewicht in een korte tijd af te vallen is je huid niet elastisch genoeg om er weer strak uit te zien. Dat is een groot nadeel van snel afvallen, want ook al ben je veel gewicht kwijt, je zult de velletjes huid niet kunnen verbergen. Door langzaam af te vallen geef je je huid de mogelijkheid om langzaam mee te gaan naar een kleiner formaat. Krachttraining werkt ook heel goed bij het strak houden van je huid! Als je uberhaupt al aan krachttraining doet bij een crash dieet, want je zult je waarschijnlijk te suf en moe voelen om ook maar iets te doen, laat staan krachttraining!
Ongezond voor de functie van je organen: Door in één keer veel minder te eten dan je behoefte kan er een eiwit tekort ontstaan in je lichaam, je lichaam is zulke kleine hoeveelheden helemaal niet gewend! Dit kan resulteren in galstenen en haarverlies. Het kan zelfs zo erg zijn dat je een hartaanval kunt triggeren doordat je te weinig voedingsstoffen (vitamines en mineralen) binnen krijgt.
Spieren breken af: dit is de belangrijkste oorzaak van het wel bekende jo-jo'en. Je verliest een hoop spieren als je te snel, te veel afvalt. Je lichaam moet gevoed worden! En als je niet genoeg eten binnen krijgt, dan breekt je lichaam spieren af om je zo te blijven voeden. Hoe minder spieren, hoe minder calorieën je verbrandt. Oftewel, je valt erg veel af in gewicht in een korte tijd, er zijn een hoop spieren afgebroken in de tussentijd. Als je zo weinig blijft eten,  zul je hoogstwaarschijnlijk aankomen omdat je al minder verbrandt door minder spieren. Ga je weer 'normaal'  eten of eten zoals voorheen, dan zul je nóg meer aankomen. Je kunt er bijna niet meer omheen.
Daarom is het belangrijk om ten eerste NIET snel af te vallen en vooral te blijven sporten en je spieren te trainen. Zodat je stofwisseling omhoog gaat en je hierdoor automatisch al meer verbrandt.
Het blijft ironisch, dat afvallen.