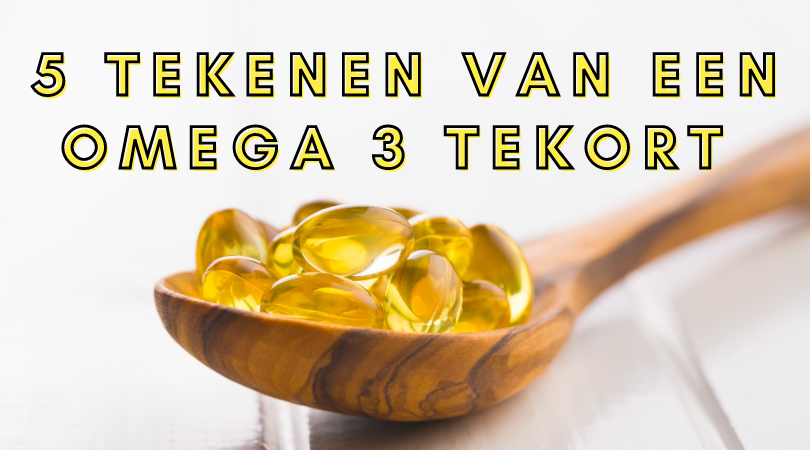 We zouden allemaal toch graag willen weten of we genoeg vitamines en mineralen hebben rondgaan in ons bloed, niet waar? Want een tekort betekent vaak vervelende bijwerkingen en die willen we niet.
Wanneer we het weten, kunnen we erop handelen in plaats van slachtoffer zijn aan de situatie zonder dat we dat doorhebben.
Je zult het misschien niet meteen denken, maar als je een tekort oploopt van bepaalde vitamines en mineralen kan dat zich op vele verschillende manieren uiten – zelfs psychisch. Zo ook met een omega 3 tekort, ik deel vandaag kort maar krachtig welke 5 tekenen gepaard gaan met een omega 3 tekort.
Wil je weten wat omega 3 is? Lees dan dit artikel:
1. Een droge en geïrriteerde huid
Eén van de eerste plekken waar je een omega 3 tekort bij kunt merken is je huid. Omega 3 is daarom ook een belangrijke stof voor een gezonde huid. (1, 2, 3, 4, 5, 6, 7, 8, 9).
2. Depressie
Jep, daar gaan we al: de psychologische klachten die van binnenuit je lichaam komen. In dit geval door een tekort aan omega 3. Dit vetzuur is namelijk belangrijk voor je brein, het beschermt je zenuwen en heeft een ontstekingsremmend effect (10, 11, 12, 13, 14, 15,16, 17).
3. Droge ogen
Omega 3 vetzuren spelen een rol in de gezondheid van je ogen, waaronder ook het vochtig houden van je ogen en het produceren van tranen. Dit is ook een reden waarom er vaak omega 3 supplementen worden voorgeschreven aan mensen met Keratoconjunctivitis sicca (droge ogen syndroom) (18, 19, 20, 21).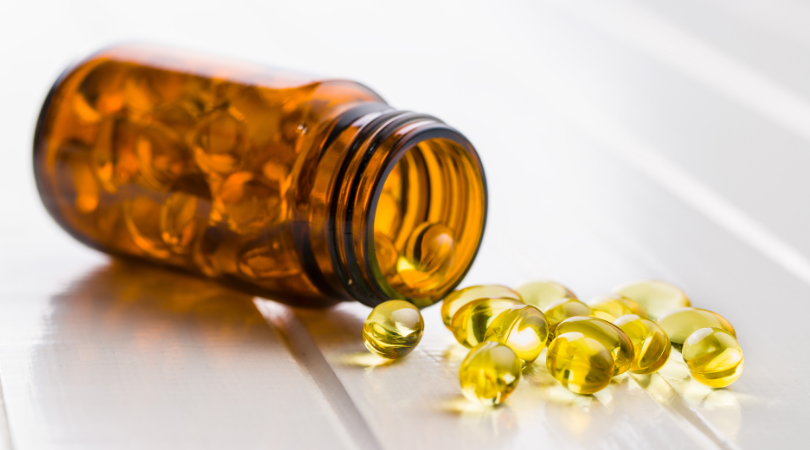 4. Gewrichtspijn en stijfheid
Uit sommige onderzoeken blijkt dat omega 3 supplementen helpen om gewrichtspijn en stijfheid te verminderen. Uit onderzoek blijkt ook dat het kan helpen bij artrose (22, 23, 24,25).
5. Verandering in het haar
Net zoals dat omega 3 je huid gezond en soepel houdt, doet het hetzelfde voor je haar. Wanneer je haaruitval hebt, de dichtheid van je haar vermindert, het heel pluizig en droog wordt kan dit een teken zijn van een omega 3 tekort (26, 27).
Laat je waardes checken!
Het kan zijn dat je wat tekenen herkent bij jezelf en denkt: Ojee! Ik heb een tekort dus ik moet bijslikken! Hoewel ik wil dat iedereen een gezond en optimaal leven leidt is het belangrijk dat je niet zomaar supplementen gaat slikken. Soms geloven we de teksten online iets te hard waardoor we denken dat we de tekenen hebben van een tekort. Het is dus belangrijk om je waardes te laten controleren, dit kan particulier maar ook via je huisarts als je aangeeft dat je bijvoorbeeld je omega 3 levels wilt weten.
Daarnaast is het ook belangrijk om stil te staan bij je voedingspatroon en je af te vragen of je hier genoeg onega 3 vetzuren door binnen krijgt. Heb je geen idee waar omega 3 vetzuren in zitten? Check dan even dit artikel:
 Vragen? Laat het achter in de comments!