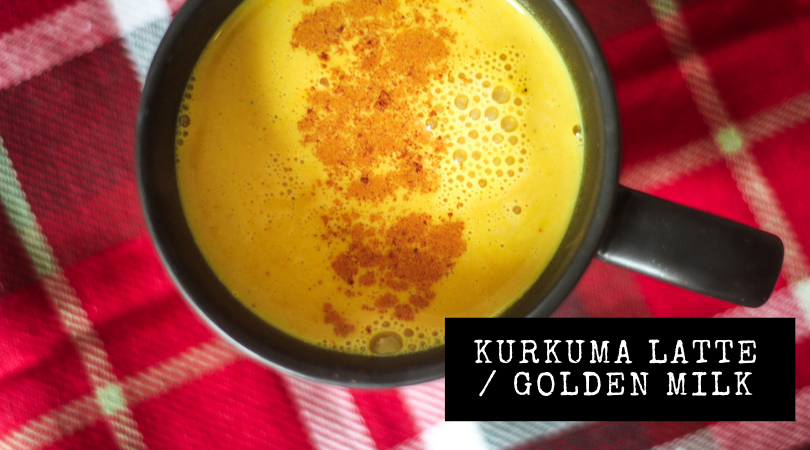 Wanneer het seizoen verandert richting herfst en winter heeft ons immuunsysteem een beetje extra hulp nodig. Kurkuma kan daar heel goed voor ingezet worden.
Benieuwd naar deze kurkuma latte mét de wetenschappelijke onderbouwing?
Waarom kurkuma?
Kurkuma bevat een stofje genaamd curcumine, dit stofje valt onder de groep curcuminoïden die een geneeskrachtige werking hebben (1).  Curcumine is  het actieve ingrediënt in kurkuma en maakt 3% uit van kurkuma, dat is niet zoveel (2), maar het heeft wel een ontstekingsremmend effect en is een sterk antioxidant.
Waarom in combinatie met peper en vet?
Curcumine is vrij lastig op te nemen in je bloed, daarom helpt het om het binnen te krijgen in combinatie met zwarte peper. Zwarte peper bevat namelijk piperine, dit stofje verbetert de opname van curcumine met 2000%!! (3). Curcumine is ook nog eens oplosbaar in vet, dus als je het met iets vettigs eet, is dat alleen maar beter voor de vertering en opname ervan!
Met deze informatie gaan we dus aan de slag om de perfecte kurkuma latte of ook wel Golden Milk te maken!
Recept
Wat heb je nodig voor 1 kop?
1 theelepel kurkuma poeder
1/4 theelepel zwarte peper
250 ml plantaardige melk
1-2 theelepels honing of maple syrup
Optioneel: 1 blokje witte chocolade of 1 theelepel kokosolie
Mespuntje kaneel
Zoals je ziet heb ik gekozen voor witte chocolade of kokosolie voor de vettige substantie om de opneembaarheid te verhogen. Als je voor melk- of pure chocolade gaat, dan wordt de kleur van je kurkuma latte niet heel smakelijk, vandaar de witte chocolade!
Als je bijvoorbeeld kokosmelk uit een pak gebruikt, dan bevat dit ook wat vet. Gebruik je kokosmelk uit blik, dan bevat dit het meeste vet en heb je een heerlijke romige kurkuma latte met het vet uit de kokosmelk.
Doe de melk naar keuze in een pannetje met eventueel de kokosolie of witte chocolade.
Doe daar de honing of maple syrup bij en verwarm dit 1 minuut in het pannetje terwijl je roert met een vork
Voeg vervolgens de kurkuma en peper toe en roer dit er goed door tot alles nét niet kookt.
Schenk de kurkuma latte in een leuke mok en poeder er wat kaneel overheen voor de sier (en smaak ;)) en genieten maar!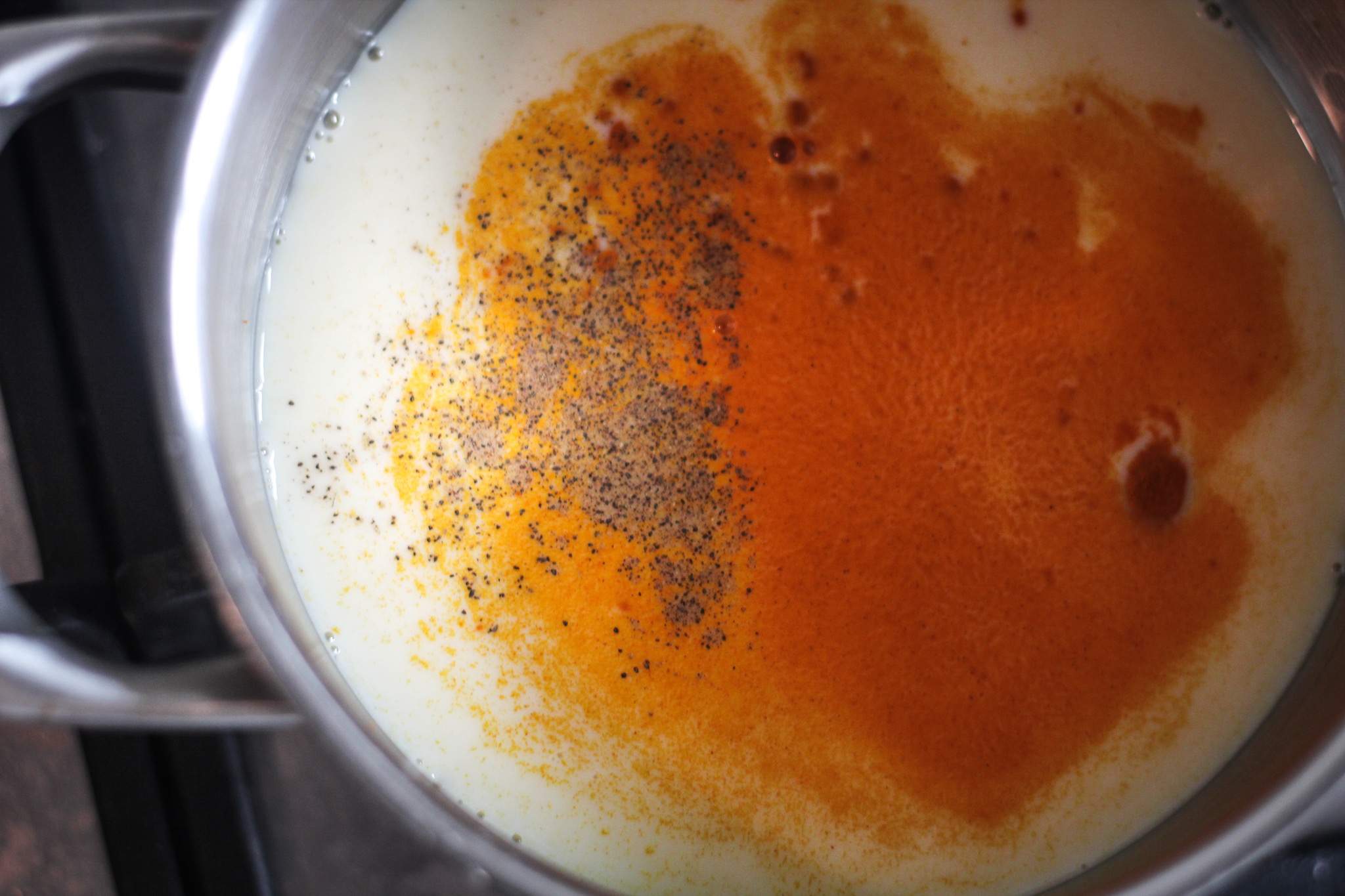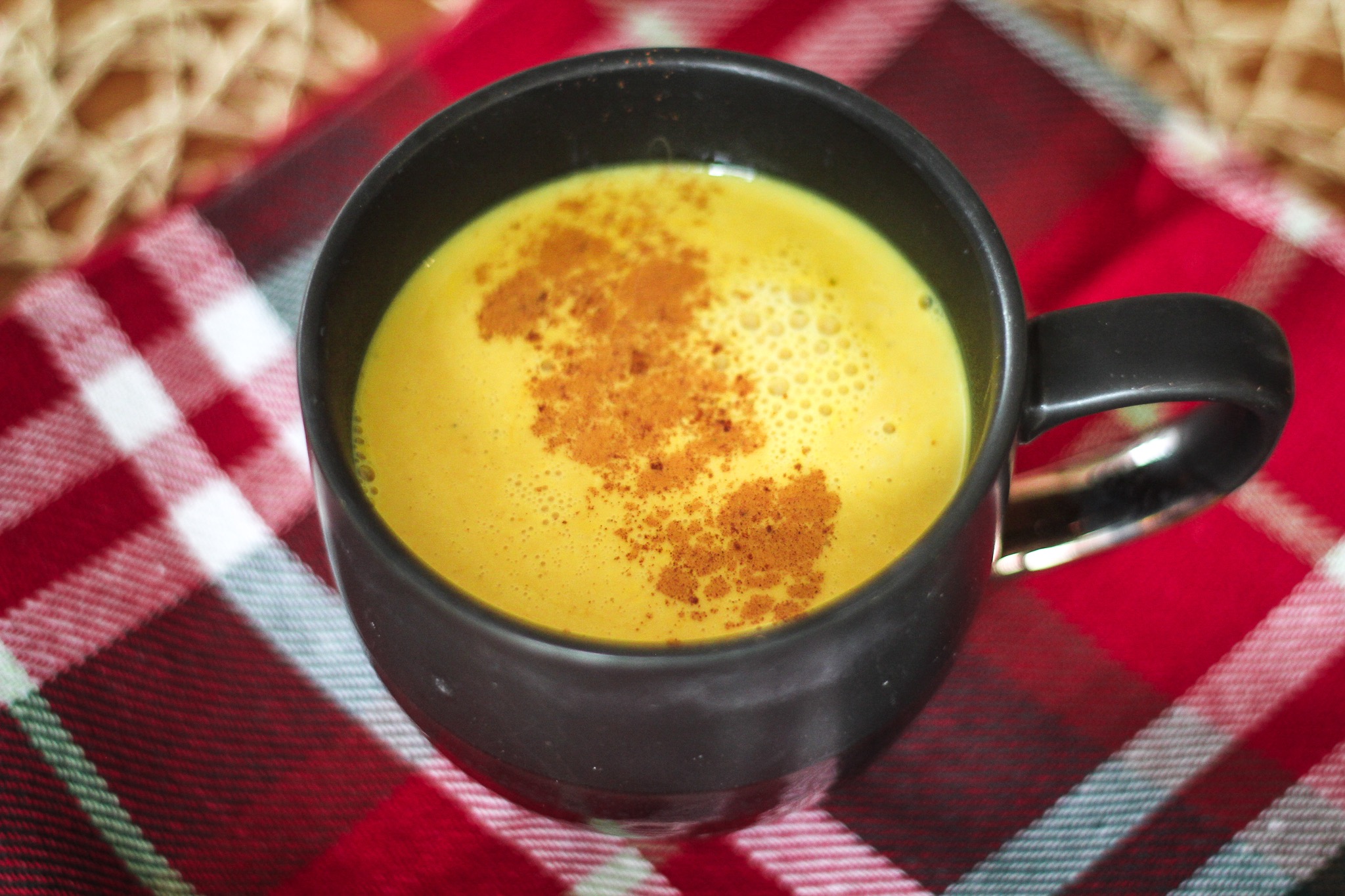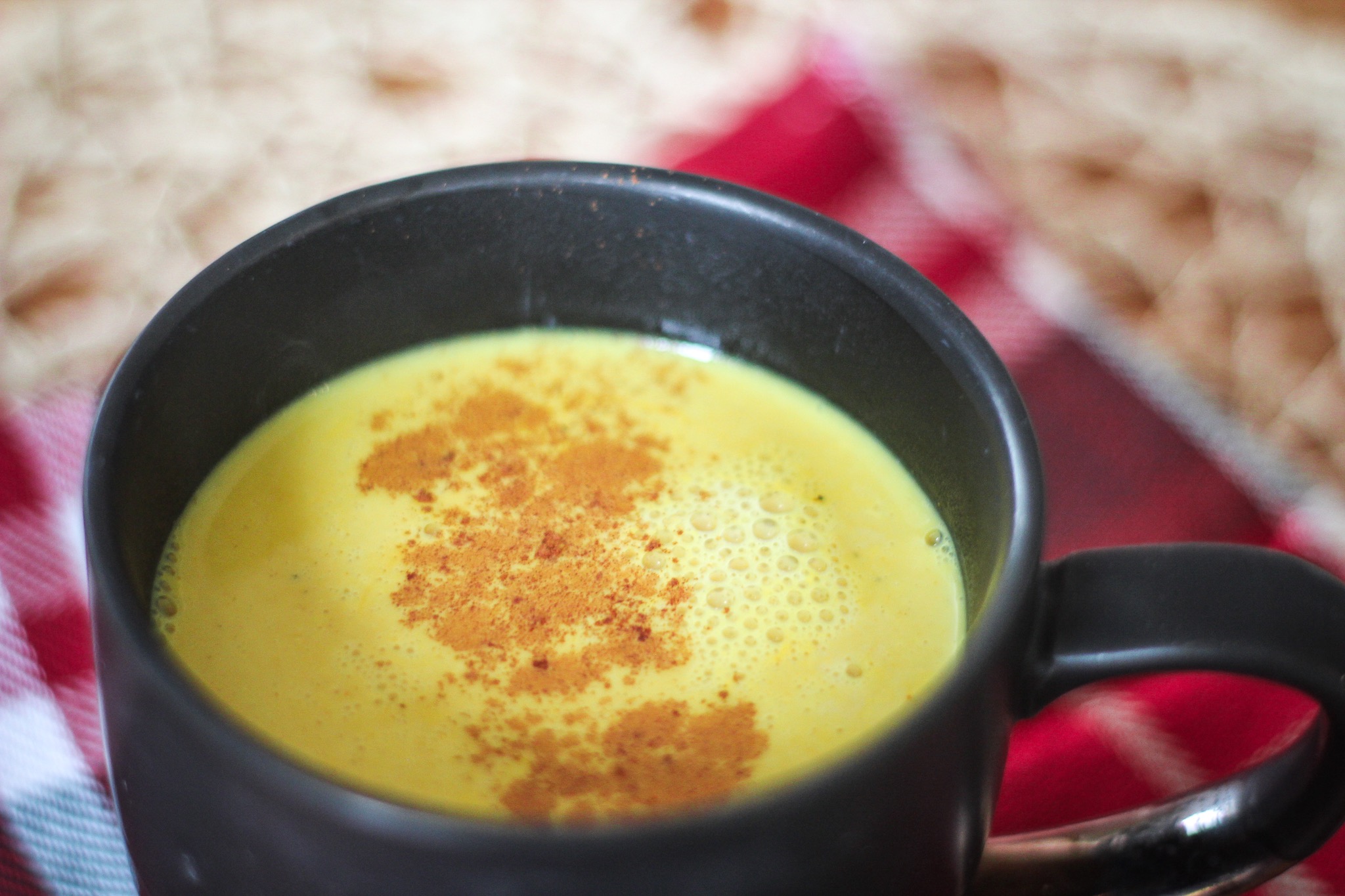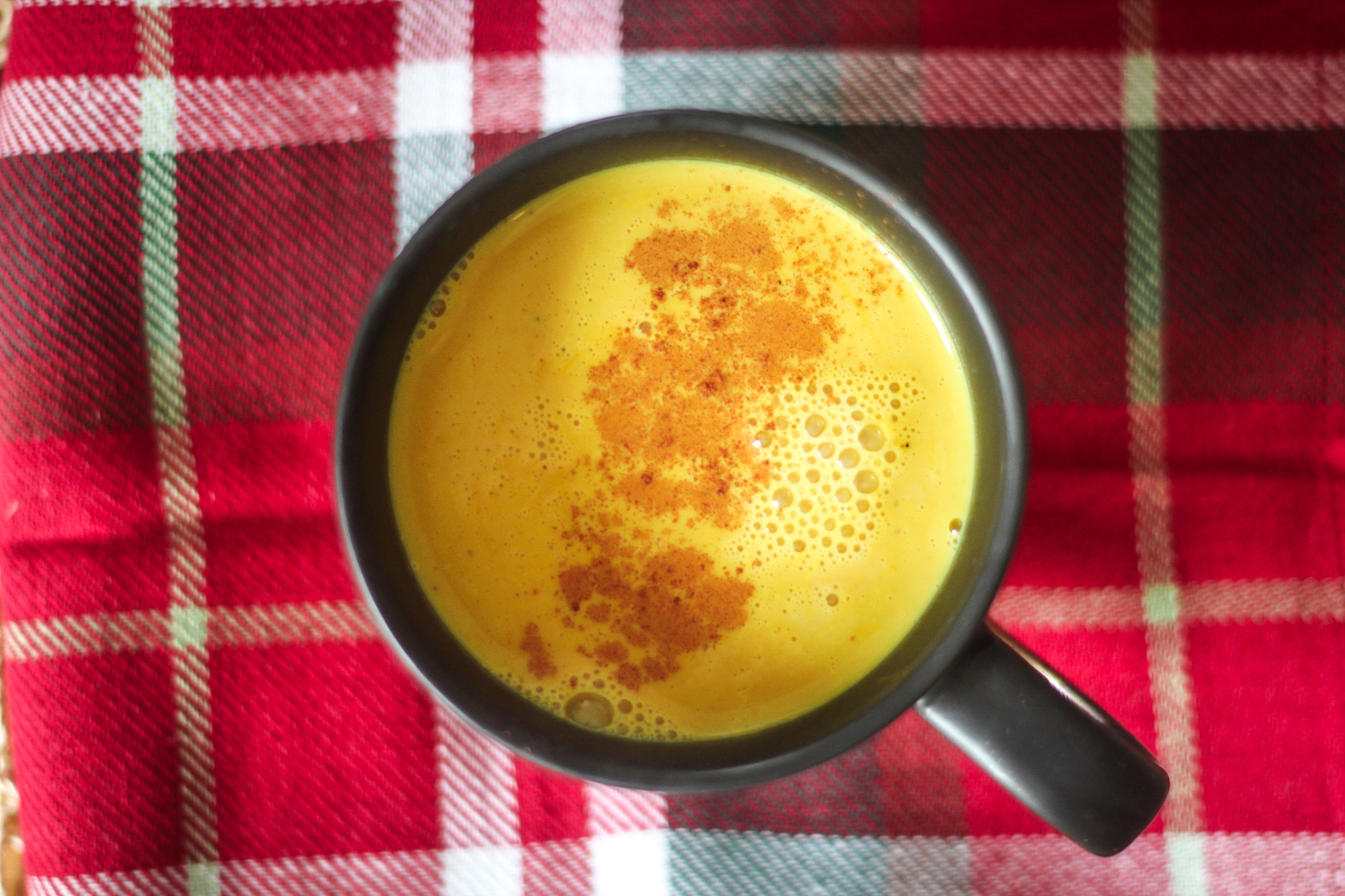 Lees hier het hele artikel over kurkuma:
Is Kurkuma Gezond? Ontstekingsremmend? Tegen Chronische Ziektes?