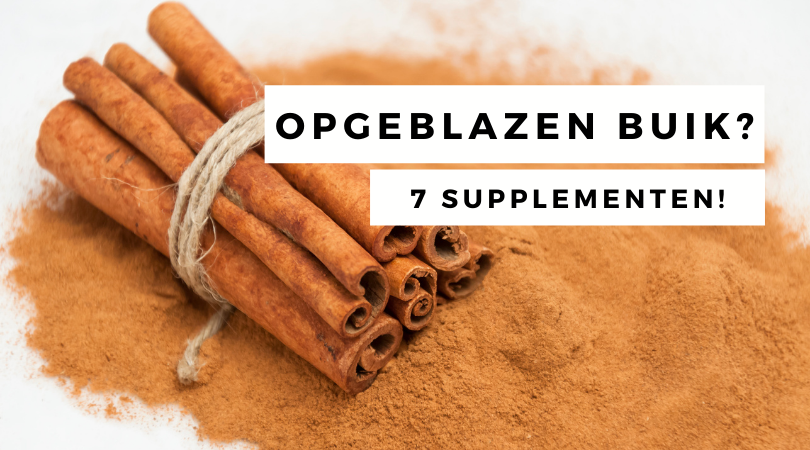 Hoewel een opgeblazen buik er van tijd tot tijd gewoon bij hoort, is het niet altijd even welkom. Dat zul je vast herkennen wanneer je een feestje hebt met een specifieke strakke outfit, een sportprestatie moet leveren of wat dan ook! Een opgeblazen buik zit dan eerder in de weg en kan soms zelfs pijnlijk zijn.
Sowieso is het alvast goed om te weten dat je opgeblazen buik kan komen door een allergie, coeliakie, PDS (prikkelbare darm syndroom) of een andere maag-darm aandoening. Deze supplementen zullen in dat geval ook niet helpen, misschien soms een aantal klachten verlichten.
Maar mocht je geen van de bovenstaande diagnoses hebben en heb je wel vaak last van een opgeblazen buik, maak dan gebruik van dit artikel!
1. Probiotica
Probiotica zijn de goede bacteriën in je darmflora die ervoor zorgen dat alles gezond blijft in je darmen. Uit een bizar grote review van 70 onderzoeken bleek dat probiotica enorm hielp bij mensen met een opgeblazen buik en onregelmatige stoelgang (1). Meerdere onderzoeken tonen prachtige resultaten aan als het aankomt op de link tussen probiotica en een minder opgeblazen buik (2). Daarnaast lijkt probiotica ook goed te werken bij mensen met diarree en colitis ulcerosa (3).
2. Gember
Gember wordt vaak gebruikt om verteringsklachten te verhelpen zoals misselijkheid, buikpijn maar ook een opgeblazen gevoel (4). Meerdere onderzoeken laten zien dat gember helpt bij het sneller legen van je maag waardoor je sneller van je misselijkheid af bent, maar ook van je opgeblazen buik (5). Ook bij mensen met PDS bleken de klachten van een opgeblazen buik te verminderen na het eten van gember (shot, supplement of thee) (6).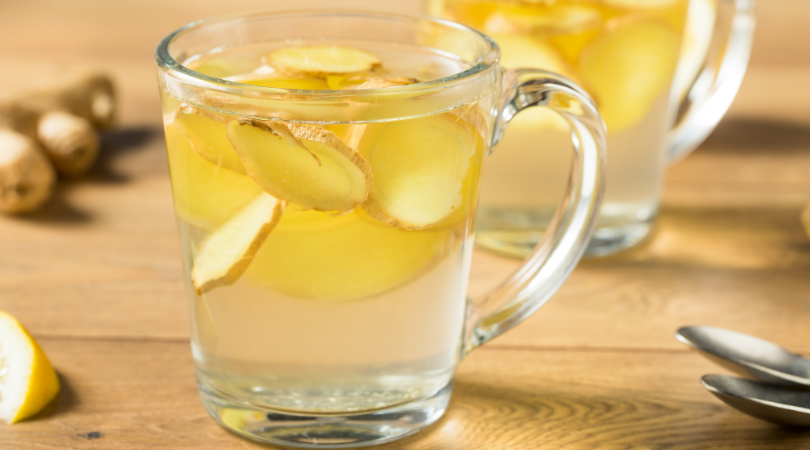 3. Pepermunt olie
Pepermunt olie staat erom bekend dat het een sterke antioxidant is en anti-ontsteking eigenschappen heeft. Ook bevat het het stofje L-menthol wat helpt om spiertrekkingen te laten ontspannen zodat je vertering weer goed kan verlopen (7). Uit meerdere onderzoeken bleek ook dat pepermunt olie hielp om een opgeblazen buik te verhelpen bij mensen met PDS (8)(9)(10).
4. Kaneel olie
Kaneel olie wordt als traditioneel medicijn gebruikt om verschillende verteringsproblemen en klachten te verhelpen, waaronder ook een opgeblazen buik (11).
Er zijn verschillende onderzoeken (de één betrouwbaarder dan de ander) die laten zien dat een supplement met kaneel olie kan helpen tegen een opgeblazen buik (12)(13)(14).
5. Spijsverteringsenzymen
Spijsverteringsenzymen zijn enzymen die helpen om bepaalde voedingsstoffen uit voeding af te breken in kleinere stukjes zodat je ze beter kunt verteren. Dit doet je lichaam in principe van nature, maar bij sommige mensen kan het zijn dat er extra hulp nodig is van tijd tot tijd.
Het volgende onderzoek laat zien dat spijsverteringsenzymen even effectief waren als voorgeschreven medicijnen om verteringsproblemen zoals een opgeblazen buik tegen te gaan (15). Meerdere onderzoeken laten soortgelijke resultaten zien (16)(17).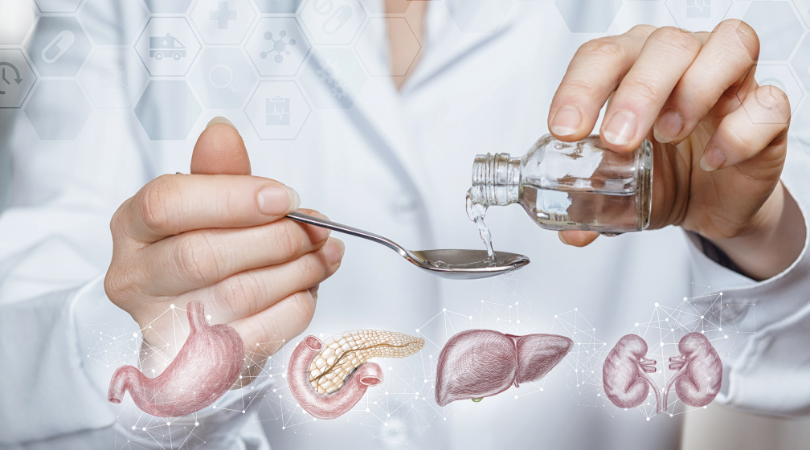 6. Psylliumvezels
Psylliumvezels worden vaal gebruikt bij mensen die last hebben van constipatie en dus niet van diarree. Het is goed om dit verschil in de gaten te houden! Mensen die door de constipatie een opgeblazen buik hebben zullen misschien wel baat hebben bij psylliumvezels in combinatie met veel water drinken. Uit onderzoeken blijkt 10 gram psylliumvezels twee maal daags voldoende te zijn om symptomen van een opgeblazen buik tegen te gaan (18)(19).
7. Vitamine D
Ook hier bleek weer uit onderzoek dat mensen met PDS die een vitamine D tekort hadden er baat bij hadden een supplement te slikken (50.000 IU) voor 6 maanden. Dit resulteerde in een significante verbetering van buikpijn, opgeblazen buik, winderigheid en andere vervelende klachten van PDS (20).
Ook vrouwen met PMS bleken hier enorm veel verlichting van te ervaren (21), let wel, dit was alleen bij mensen met een vitamine D tekort.
Goed om te weten
Met supplementen is het altijd goed om er niet mee overboord te gaan. Bouw iets rustig op en check voor de zekerheid altijd even bij je huisarts. Daarnaast is het ook goed om te weten dat het niet erg is om af en toe een opgeblazen buik te hebben, zoals wanneer je veel rauwe groente of peulvruchten hebt gegeten. Dit is helemaal normaal! Maar wanneer je opgeblazen buik na een dag niet vanzelf weer voorbij gaat of gepaard gaat met andere symptomen zoals misselijkheid, overgeven, diarree of ongewenst gewichtsverlies: ga dan echt even langs je huisarts!