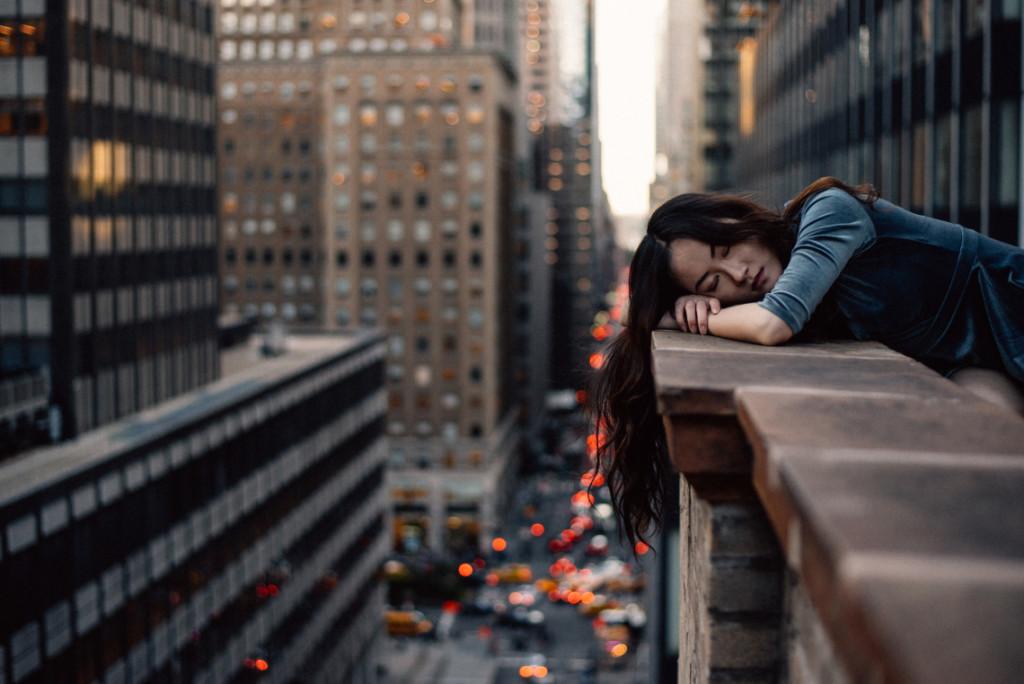 Toen ik 4 jaar geleden besloot dat ik fulltime blogger wilde worden en besloot om elke dag een artikel te posten, dacht ik dat het ooit, ergens misschien wel mis zou gaan? Elke dag een artikel is wel een hoge standaard toch?
Toen ik een half jaar geleden begon met de leefstijl Intermittent Fasting kneep ik hem wel een beetje; echt niks eten vóór een bepaald tijdstip en na een bepaald tijdstip? Help!
Toen Jon Olsson besloot om een jaar lang elke dag te vloggen dacht hij waarschijnlijk ook: "HOE GA IK DAT DOEN?", maar hij heeft nog geen dag gemist! (Sorry, ik ben megafan en laat hem zo vaak mogelijk voorbij komen)
Maar wat heeft er dan voor gezorgd dat al deze dingen wél zijn gelukt? Ik ben niet anders dan jij, ik heb niet meer discipline dan jij en ik heb ook 24 uur in een dag, net zoals jij. 
100 % is makkelijk, 99% is uitputtend
De 100 procent regel is waar het uiteindelijk op neer komt. Als je besluit iets voor 100% te doen is het zoveel makkelijker om vol te houden. Omdat 0% gelijk staat aan "het niet doen" en 100% gelijk staat aan "het wel doen".
Ik las laatst een artikel (in een tijdschrift, dus helaas kan ik hem niet linken) waarin werd uitgelegd dat de 99% effort uitputtend is. En ik begreep het direct. Het kost ontzettend veel energie zonder dat het (voldoende) resultaten oplevert. Het heeft een grote kans om je te laten voelen alsof je constant faalt, terwijl het enige dat je dient te doen is je mindset veranderen van de 99% naar de 100%. Heb je besloten twee maanden geen kleding meer te kopen zodat je wat geld kunt sparen? Dan dien je twee maanden 100% GEEN KLEDING TE KOPEN. Niet een topje dat 2 euro was en daar in plaats een kopje koffie van 2 euro niet drinken. Dat is geen 100% en kan een hoop energie kosten als er ineens 1% ruimte is voor 'onderhandeling'. Het zijn maar twee maanden en je commitment zou 100% zijn.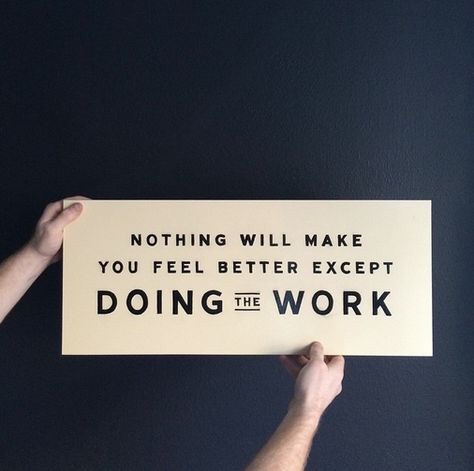 Wist je dat het eigenlijk heel gemakzuchtig is om niet de beslissing te maken dat je ergens 100% voor wilt gaan? Omdat je misschien denkt dat het teveel van je tijd gaat kosten, omdat je niet overtuigd bent van de resultaten, omdat je graag een klein beetje ruimte wilt open laten voor als je er geen zin meer in hebt. In dat opzicht is het gemakzuchtig. Vanuit een ander opzicht, en dat merk je pas als je ergens wél de 100% beslissing bij hebt gemaakt, is de 99% juist enorm uitputtend. Dit wordt nog duidelijker uitgelegd in het boek "The Success Principles" van Jack Canfield (waar ik nog maar net aan begonnen ben en nu al fan ben). Neem even een moment om hierover na te denken.
Maar met afvallen dan? 100% stoppen met eten? Met zoet? Met vet?
Daarom zou je het stoppen met roken kunnen benaderen als 'makkelijker' dan minderen met eten om af te vallen. Om te stoppen met roken dien je 100% geen sigaret te roken. Niet 90%: af en toe: in het weekend. Dat is niet stoppen. Om af te vallen kun je niet 100% stoppen met eten. Dat overleef je niet. De 100% 'commitment' die je maakt als het te maken heeft met afvallen, dien je niet te doen in de richting van restricties van eten (never, ever, never, nooit restricties omtrent eten!!), maar net op een ander vlak. Zie het als het aanbrengen van nieuwe gewoontes en je kiest er één tegelijk om je focus op te leggen. De belangrijkste tip die ik je hierbij wil geven is: zoek naar alles behalve restricties op voeding zelf.
Je mag alles eten. Niets is verboden. De hoeveelheid, het tijdstip, etc. kun je wel mee spelen.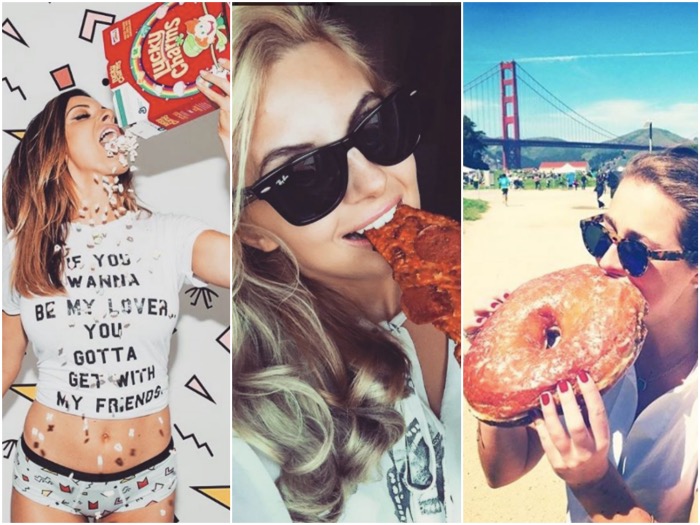 Dat is één van de redenen dat Intermittent Fasting zo goed werkt bij mij, voor 10 of 12 uur (ligt eraan hoe mijn dag in elkaar steekt) eet ik niet en hoef ik mezelf niet constant af te vragen of ik wat zal eten, of ik echt honger heb, of ik nog even zal wachten: NEE. Gewoon niet. Dat scheelt weer een keuze. Ik mag eten wat ik wil, maar om verschillende gezondheidsvoordelen eet ik tussen een bepaalde tijdsframe.
Denk bijvoorbeeld aan:
1 vaste dag in de week sporten
Elke ochtend 15 minuten wandelen
In het weekend 4-6 wijntjes (het is maar een voorbeeld)
Elke dag maximaal 1 wijntje bij het eten (ook een voorbeeld, misschien dronk jij er wel 3 elke dag)
Zo verbied je jezelf niets, maar speel je met veranderingen. En vergeet niet: full effort is full victory. Een interessante zin uit het artikel:
When I shifted gears to 100 percent, there were no decisions to make. It was do or die!
Dit ging over een vrouw die haar boek wilde afschrijven, en ik moet zeggen.. Ik vind heel veel herkenning in haar onderstaande tekst:
For me, I came to realize that my "100 percent" was finishing my book. I had been going at it 99 percent for two years, and after hearing this advice, I finally finished it—in just two months. It wasn't easy, but it was easier than thinking about my book on the subway, on vacation, when cooking, and when out with friends. Now it's complete.

Ninety-nine-percenting was so much harder. It weighed on me daily. It was heavier than the actual task at hand. The decision fatigue was killing me: "Should I write or go out?" "Should I write or go grocery shopping?" "Should I write or call a friend?" When I shifted gears to 100 percent, there were no decisions to make. It was write or die!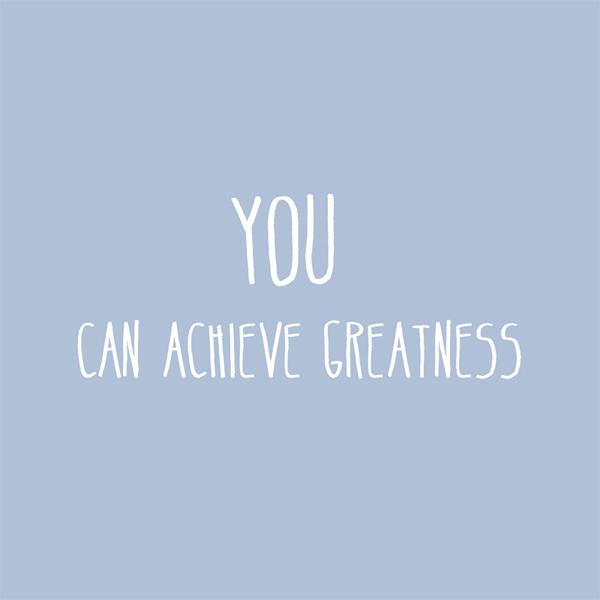 Dit is commitment en dit is wat resultaten gaat boeken. Je kunt het!