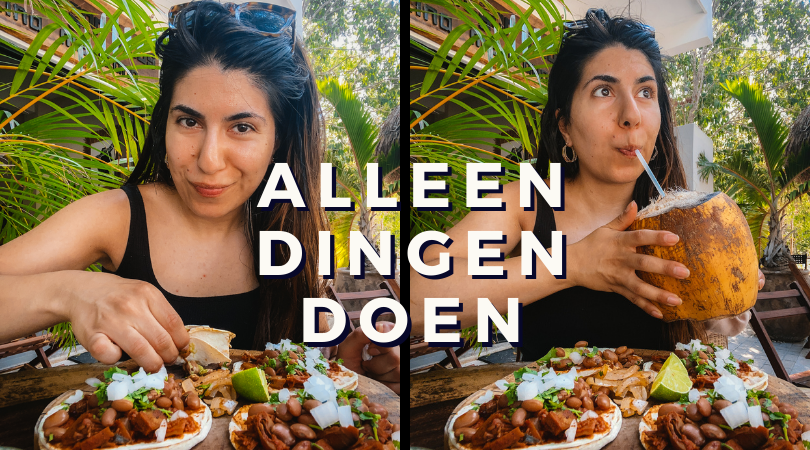 Ik ben een happy loner, dat zeg ik al jaren en hoewel mensen het misschien wel aannemen, schrikken ze toch wanneer ik alleen op reis ben. Zoals nu, in Mexico.
He? Ben je niet bang? Mis je Boy niet? Wat doe je met het eten? Dat je dat durft!
Nogmaals, ik ben een happy loner. Ik ben gelukkig in mn eentje. Op mn best in mn eentje. Meest comfortabel in mn eentje.
Dus er is niks engs, vreemds of zieligs aan het reizen alleen voor mij.
Ik ben de persoon die je alleen in een koffietent ziet zitten, alleen een boek ziet lezen in het park, alleen uit eten gaat.
Ik heb het altijd al iets prachtigs gevonden en niet eens bij stil gestaan om dit binnen een relatie op te geven. Zoveel mensen zijn op zoek naar een relatie zodat ze niet meer alleen hoeven te zijn. Dat lijkt me de slechtste reden om een relatie te zoeken en in een relatie te zitten. Omdat je je eigen gezelschap niet uit kunt staan? Precies daarom zou je het vaker moeten doen – er valt een hoop te leren en te groeien in dat geval.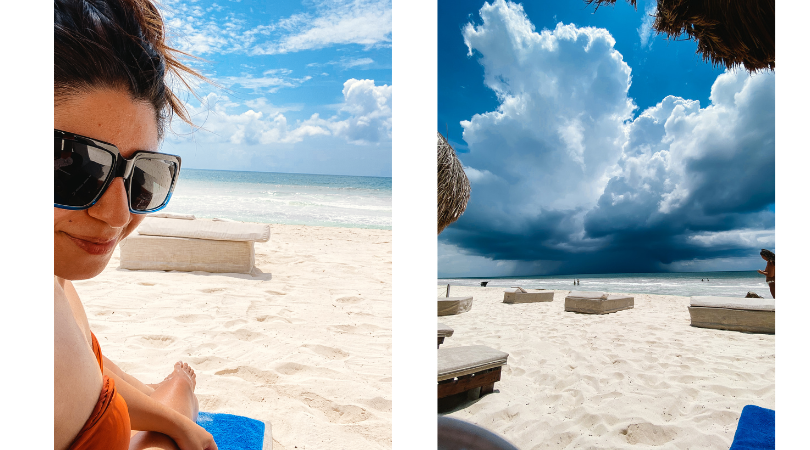 Mis je nu dingen in het leven?
Vraag jezelf eens af of je dingen in het leven mist omdat niemand ze met je wilt doen? Als je antwoord op die vraag "ja" is, dan is het zonde dat je jezelf van die mooie dingen in het leven ontneemt terwijl je ze net zo goed alleen kan doen en ervaren. Misschien is de ervaring anders in je eentje, maar je mist het in ieder geval niet.
Er schuilt zoveel kracht in het besluiten iets te doen, ongeacht of iemand met je meedoet. Ik zou iedereen dat gevoel eens willen geven en het is heel simpel om ermee te beginnen.
Boek eens een nachtje weg ergens in Nederland (of in de buurt) en ga daar zelf met de auto naartoe. Of ga eens in je eentje naar een koffietent en eet daar je ontbijt. Of drink een wijntje op het terras aan het einde van de dag op een vrijdag of zaterdag!
Neem een boek mee, luister een podcast, kijk om je heen..
Een gevoel van vrijheid zal de overhand nemen. De vrijheid om te zijn wie je bent en te doen wat jij maar wilt. Er is geen beter gevoel dan je eigen gezelschap leuk te vinden!
Niet iedereen wil de dingen doen die jij wilt doen en niet iedereen heeft dezelfde interesses. Laat dit jou niet tegenhouden. Zet je leven niet op pauze omdat anderen iets niet willen doen. Wees niet bang om dingen alleen te ondernemen.
Als je dit nog nooit hebt gedaan kan het idee een beetje gênant klinken of voelen, maar waar je achter zult komen is dat het bevrijdend is en geweldig voor je ziel.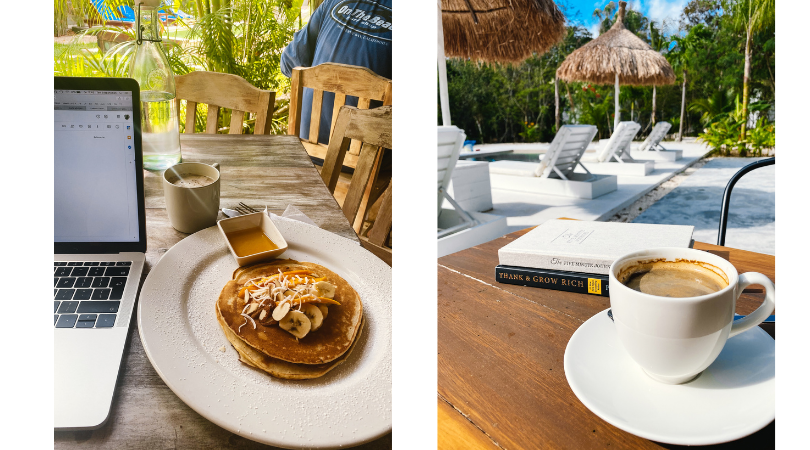 Soms voelt het alsof je zintuigen sterker werken als je alleen bent, omdat er geen afleiding is. Het eten smaakt lekkerder, het uitzicht is mooier, de kleuren zijn feller. Je hebt aandacht voor de details en staat langer stil bij de dingen die jij mooi vindt.
Dus ga ze doen! Al die dingen die je wilt doen maar niemand kunt vinden die mee gaat/wilt.
Mis het leven niet!