In dit artikel ga ik verder na de twee punten die ik heb beschreven over hoe je bijvende gewoontes kunt creëren op de wetenschappelijke manier. Als je zelf meerder pogingen hebt gedaan om bepaald gedrag (gezonder eten, meer sporten, niet meer roken, huiswerk afmaken, etc.) aan te leren en dit elke keer is mislukt, dan is het misschien de moeite waard om het vorige en dit artikel te lezen. Bespaar jezelf wat nieuwe pogingen en lees deze wetenschappelijk bewezen theorieën, misschien dat ze jou ook helpen!
3. Verwijder al die keuzes/opties
Uit een onderzoek over zelfbeheersing blijkt dat het wel degelijk slim is om "saai" te zijn. En met saai bedoel ik eigenlijk; jezelf niet overmatig veel opties en keuzes geven. Een leuk voorbeeld dat ik laatst las over Barack Obama is dat hij zei dat hij nooit iets anders draagt dan een grijs of blauw pak. Hij geeft aan dat hij niet teveel keuzes wil maken in wat hij draagt of eet, omdat hij al veel te veel andere keuzes moet maken.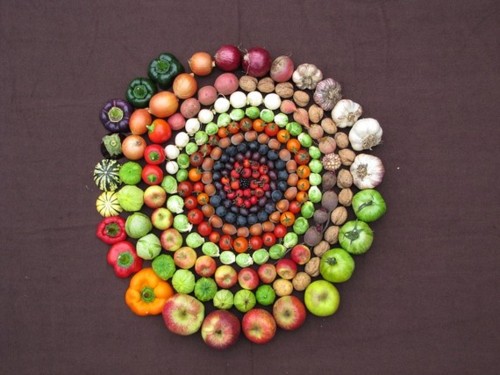 En gelijk heeft hij, want wetenschappelijk onderzoek staat hier ook achter. Herhaaldelijk verschillende keuzes maken put je uit, het vergt je veel mentale energie, zelfs als we de keuzes stiekem wel plezier vinden om te maken. Als je voor een lange tijd bepaalde gewoontes je eigen wilt maken, is het een goed idee om bepaalde delen van je leven zoveel mogelijk te "routineren", oftewel: je keuzes te limiteren. Stop met het kopen van snacks, als je wilt stoppen met snacken (hier hoef je niet eens wilskracht voor te hebben). Maak je gezonde ontbijt of lunch voor de komende 4-5 dagen van te voren, dan is dat ook weer "uit de weg". Zo hoef je voor de komende 4-5 dagen niet constant de keuze te maken om wel of niet gezond te ontbijten of te lunchen. Wat de kracht van routine toch niet kan betekenen voor een mens als we dit eens in ons voordeel gingen gebruiken!
4. Plan vooruit (maar fantaseer niet)
Oke, je mag zeker fantaseren. Maar niet in plaats van vooruit plannen. Wat ik eigenlijk wil aangeven is dat veel mensen fantaseren over het creëren van een nieuwe gewoonte, maar het niet duidelijk maken in hun hoofd waarom ze deze nieuwe gewoonte willen, of eigenlijk; waarvoor? Het lijkt misschien een klein detail, maar het speelt een grote rol om je motivatie te behouden.
Een super interessant onderzoek laat zien wat het verschil kan zijn in de manier waarop je fantaseert. De groep die fantaseerde over het proces dat ze moesten doormaken om hun doel te bereiken, effectiever was bij het behalen van hun doel dan de groep die fantaseerde over al behalven van het uiteindelijke doel.
Groep 1 fantaseert over proces van het behalen van doel
Groep 2 fantaseert over al behaalde doel
Ik denk dat ik wel een voorbeeld mag geven voor ik je kwijt raak! Komt ie:
Het doel is om een nieuwe taal, bijvoorbeeld Frans, te leren.
Groep 1 fantaseert over het oefenen van de nieuwe taal elke dag na werk
Groep 2 fantaseert over het spreken van Frans tijdens een vakantie naar Parijs.
Het visualiseren van het proces dat je moet ondergaan helpt bij je dichtbij de stappen te houden die je gaan helpen richting je doel. En ook verlaagd het je "gestressde" gevoel als je alsmaar groots aan het dromen bent en geen idee hebt hoe je er nou moet komen. Je kunt jezelf daar gek mee maken. Blijf daarom dichtbij de kleine stappen die je moet zetten, en droom af en toe van het grote einddoel.