Eén van de grote movements in de wereld van afvallen en diëten is de anti-dieet-beweging. Wat natuurlijk fantastisch is, want deze heeft nooit eerder bestaan. Jarenlang gingen we er allemaal vanuit dat op dieet gaan als je was aangekomen heel logisch was. 
Dat iedereen slank wilde zijn. Dat je er alles aan zou doen als je 'jezelf had laten gaan' om terug in je oude spijkerbroek te passen. 
En nog meer..
Dat je sieraden en tassen kocht die pasten bij je lichaamsvorm, of ook wel: die je slanker deden lijken. Smalle sieraden om niet te 'chunky' over te komen en grote vierkante tassen om niet te 'rond' over te komen. 
Dus hoe hard ik het ook kan aanmoedigen dat deze movement er EINDELIJK is, voor alle mensen die zich verstrikt, verstrengeld en geklemd voelden in de hele dieet-cultuur, is er natuurlijk weer een andere kant.
Ja, het zal eens niet. Het één zonder het ander.
Mijn grootste trigger
Weet je waar ik niet zo goed tegen kan? Als in: het is mijn grootste irritatie punt van mensen. Het is mijn trigger. Mijn grootste ergernis. Haha, een heftige introductie. Komt ie:
Als mensen denken dat hun mening, manier, visie de waarheid is voor de hele wereld. Mensen die ineens reiki hebben ontdekt en iedereen (ook mensen die het niet willen horen) willen vertellen dat ze het MOETEN uitproberen, want het ZAL JE LEVEN VERANDEREN.
Calm down. 
Ik ben blij als jij iets hebt ontdekt wat voor jou werkt. Maar dat je er dan vanuit gaat dat de rest van de wereld slapend aan het doorbrengen is, zoals jij deed voor je X, Y, Z had ontdekt, is een beetje overdreven niet waar?
Het houdt je heel eenzijdig. Zwart-wit. Alsof er een leven is voor X, Y, Z en een leven erna. Misschien voor jou, natuurlijk. Maar er zit ook wijsheid en intelligentie in het realiseren dat ieder zijn/haar leven zo uniek en anders is, dat er complexe lagen aanwezig zijn van karakter, opvoeding, interesses, trauma's, cultuur en zoveel meer.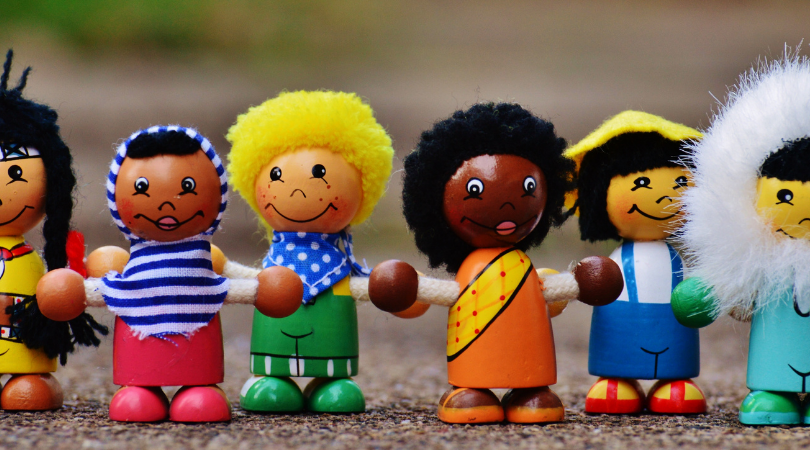 Jouw waarheid is slechts jouw waarheid
Dat allemaal meegenomen in de rekensom, komen we tot de conclusie dat jouw waarheid slechts jouw waarheid is. 
Dat jij een slechte ervaring hebt gehad met diëten, het bijhouden van je calorieën, elke dag sporten etc. betekent niet dat anderen die dit doen ook net zo ongelukkig zijn als jij was. Dat de ander ook nog 'slaapt' en wakker moet worden tot het idee van de anti-dieet cultuur. 
Het is problematisch om je omgeving constant zo te benaderen. Omdat het geen ruimte laat voor de uniekheid van mensen zelf maar ook voor het unieke pad dat iemand bewandelt. 
Niet iedereen is klaar voor deze ideeën en deze leefstijl en niet iedereen zal baat hebben bij deze ideeën en deze leefstijl. 
Voor sommigen is het de volgende stap, niet voor iedereen
Voor sommigen is het de volgende stap, wanneer ze er zelf klaar voor zijn. Voor anderen is het nooit de volgende stap omdat er helemaal niks ergs aan de hand is om vanaf te stappen.
Dus dat het voor jou de beste volgende stap was, weg van de negatieve wijze waarop je eerst geleefd werd, betekent niet dat het voor iedereen de volgende stap is. 
Want als iemand met calorieën bijhouden, dagelijks sporten en de wil om af te vallen geen negatieve emoties voelt, waarom zou de anti-dieet cultuur een logische volgende stap zijn? 
Je dient mensen te ontmoeten op het punt waar ZIJ zich bevinden in hun reis en begrijpen waar zij naartoe WILLEN gaan. Tenminste, als je een connectie wilt met anderen die anders over dingen denken dan jij. Ik vind dat waardevolle vriendschappen en gesprekken. Dat is de enige manier om je perspectief te verbreden en te realiseren wat er allemaal mogelijk is. Binnen dat perspectief kiezen voor hetgeen dat jouw gelukkig maakt, is héél sterk. Kiezen voor hetgeen wat je doet omdat je niks anders kent, is niet per se sterk. Het is vanzelfsprekend. 
Snap je wat ik bedoel?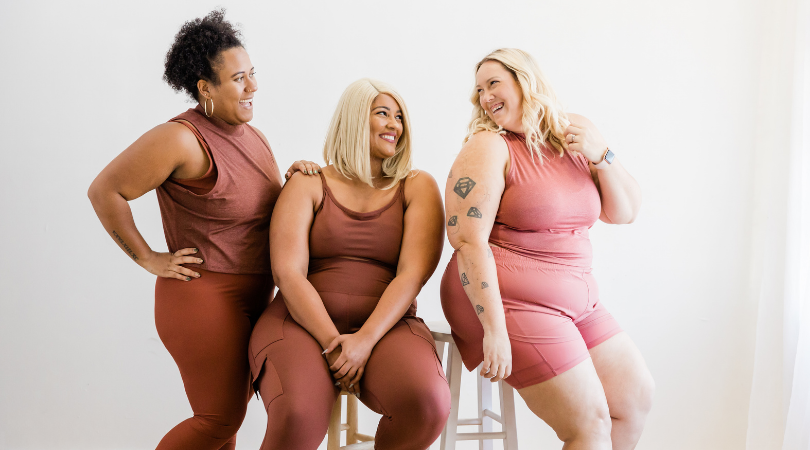 Autonomiteit rondom het lichaam
Is het niet raar om autonomiteit rondom het lichaam te promoten terwijl je tegelijkertijd een groep vertelt wat te doen en te denken rondom het lichaam? 
Niet iedereen die calorieën bijhoudt is een slachtoffer van de dieet-cultuur.
Niet iedereen die wil afvallen is een slachtoffer van de dieet-cultuur.
Niet iedereen die sterk wil zijn en spieren wil opbouwen in de sportschool is een slachtoffer van de dieet-cultuur.
Natuurlijk, er zijn mensen die deze dingen doen die vast zitten in de dieet-cultuur zonder dat ze dat weten. Bewustzijn creëren rondom deze onderwerpen (in plaats van schuldgevoel en schaamte aanpraten) is extreem behulpzaam! 
Maar er zijn net zoveel mensen die deze dingen doen die er helemaal blij en gelukkig mee zijn. Het maakt ze geen slachtoffer, het maakt ze geen geluid tegen de anti-dieet cultuur en ook geen promotors van de dieet-cultuur. 
You do you
Als je struggelt met je lichaamsbeeld, met een obsessie rondom eten of een haat-relatie met sporten hebt, dan is het tijd om kleine stappen te nemen richting een gezondere mindset en relatie rondom deze onderwerpen. 
En terwijl je dat aan het doen bent, negeer de zwart-wit gedachtes die sommigen hebben rondom de zogenaamde 'groepen' die er bestaan voor of tegen een bepaalde (dieet)cultuur. 
Bewandel je eigen pad, focus je op waar jij gelukkig van wordt en merk ook goed op wat dat NIET is, zodat je er weg van kunt bewegen!