Ik verzamel zoveel tips door de dagen heen! Teveel zelfs voor één artikel, maar ik moet ergens beginnen! Dit zijn mijn beste tips voor het fitnessen en voor het afvallen 🙂 
Gebruik veel kruiden over je voeding in plaats van sausjes. Zo bespaar je echt enorm veel calorieën!
Consistent iets blijven doen is het geheim tot succes. Af en toe hier en daar sporten en gezond eten gaat je helaas niet helpen als je fit wilt worden
Bereid je eten vooraf voor. Dit maakt het makkelijker om je aan je voedingspatroon te houden. Je hoeft het dan alleen maar op te warmen en op te eten
Voeg citroen, limoen, sinaasappel of komkommer toe aan je water. Het voegt lekker wat smaak toe aan je water zonder extra calorieën
Leer om je eten te zien als brandstof voor je lichaam, niet als vermaak.
Verspil geen calorieën aan drankjes, drink water in plaats van sappen en frisdrank.
Geen tijd om te sporten? Zet je wekker 30 minuten eerder en maak tijd voor sport!
De beste tijd om te sporten is altijd. Of eigenlijk: wanneer jij er tijd voor maakt. Zolang je het maar doet dus.
Als je met een nieuw fitness programma begint zullen de mensen om je heen je aanmoedigen, of ontmoedigen. Negeer de negatieve reacties. Onthoud dat jouw doel is om fit te worden of af te vallen, als zij daar een probleem mee hebben is dat toch echt hun eigen probleem.
Geen excuusjes. Iedereen kan het lichaam hebben dat hij of zij wilt.
Wees niet bang voor koolhydraten. Je hebt deze ook nodig. Je hersenen kunnen namelijk alleen functioneren op koolhydraten uit voeding.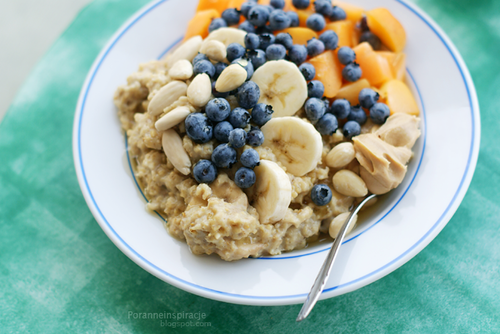 Zet doelen voor jezelf. Wees realistisch en blijf in de richting van je doelen werken.
Je eerste maaltijd na je workout is héél belangrijk. Geef in deze maaltijd je spieren alles wat ze nodig hebben om sterker te worden. Groente, eiwitten en koolhydraten! Dus een couscous of quinoa salade met kip is bijvoorbeeld een perfecte optie.