[wpdevart_youtube]xfMfH7vdeo8[/wpdevart_youtube]
De laatste keer dat ik zulk duur speelgoed heb gekocht was.. Nooit.
Precies. Wat het dus meteen geen speelgoed meer maakt maar een investering in het waar laten maken van mijn dromen.
Zoals de titel al zegt, heb ik een drone gekocht! AAAH!! EEN DRONE! Een DJI MAVIC PRO om precies te zijn. Twee maanden geleden besteld en hij is eindelijk binnen gekomen. Waarom ik een drone heb gekocht en wat ik ermee wil doen?
Mijn site is een middel voor..
Jarenlang was mijn grootste droom om fulltime te bloggen om hierdoor mijn vrijheid terug te winnen en te kunnen doen wat ik het liefste doe: mijn creativiteit kwijt in mijn site en daar mijn inkomen mee verdienen. Wat begon als een site over voeding en afvallen veranderde langzamerhand in een persoonlijke weg richting het vinden van geluk buiten het afvallen om.
Dit had ik niet zien aankomen en nooit verwacht.
En inmiddels kan ik steeds meer van mijn creativiteit kwijt omdat ik mijn site, dit platform heb, mijn site is dus een middel voor het opzetten van projecten, ideeën en het volgen van mijn dromen. Zoals het schrijven van een boek. Een andere droom van me is om meer met YouTube te doen en waanzinnige video's te maken voor jullie. Dit kabbelt beetje bij beetje voort en ik krijg steeds een beter idee van hoe ik dit voor me zie en wil realiseren.
Ik heb het gevoel dat ik bijna los wil barsten van de creativiteit en inspiratie die steeds groter is geworden van binnen voor het maken van video's. Eén van de gaafste dingen lijkt me het vastleggen van de mooiste delen van de wereld: Reis video's. Ik wil de wereld, vanuit mijn ogen, ook van een ander perspectief vastleggen en een drone zorgt ervoor dat ik net wat verder kan denken en creëeren dan de initiële dromen. Meer 'out of the box' dus.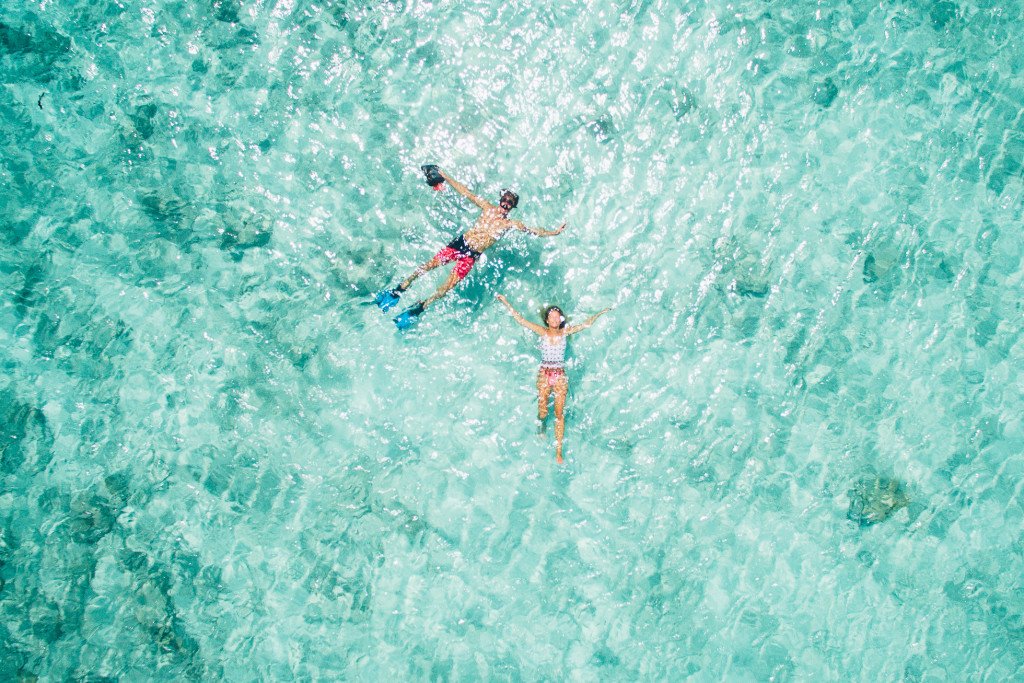 Nu wil ik niet alleen maar reis video's maken, ik heb een hele reeks aan video-inspiratie klaar staan voor jullie die één voor één voorbij gaan komen: What I Eat in a Day (in Nederland) tot Haagse Markt Shoplogs tot Recept video's tot Challenge's tot Praatvideo's waar ik vertel over ervaringen; puberteit, afvallen, vriendjes etc. etc. etc. van alles dus!
Vandaag heb ik dus eerste video met mijn drone; de unboxing en een kleine test op het strand! Mijn telefoon zit altijd helemaal vol dus ik heb maar een aantal seconden aan video kunnen opnemen tijdens het vliegen (in vet slechte kwaliteit), maar zo hebben jullie alvast een voorproefje.
Ik hoop dat ik jullie net zo enthousiast kan maken over het leven en er alles uit willen halen waar je gelukkig van wordt. Je leeft maar één keer. Terwijl je dit leest, besef even dat het enige dat je nu hebt is NU, dit moment. Dit is je leven.
Misschien zit jij ook wel vol met passie en inspiratie voor het leven, ook als het nog niet is zoals je het zou willen, je kunt altijd kleine stapjes nemen in de richting van je dromen. Hoe simpel dat ook klinkt, ik heb ervaren dat het echt zo is. Dromen, hard werken, geloven, positief blijven en ondertussen jezelf omringen met de dingen die jou inspireren.
Wat mij inspireert?
Het laatste half jaar ben ik zo in de ban van de vlogs van Jon Olsson die de hele wereld over reist en elke dag vlogs opneemt. Er is er één die er ECHT uitspringt en ik wil deze héél graag met jullie delen, dit is de video die mij in eerste instantie liet kennismaken me deze DJI Mavic drone en het vuurtje om toffe video's te maken alleen maar harder heeft doen branden. Vanaf 0:54 een beetje kippenvel.. En vanaf 2:21 ECHT KIPPENVEL!!! 
[wpdevart_youtube]4i9Uo_szlqU[/wpdevart_youtube]
Besef je even dat wij, gewoon als mensen, niet als video-productie-bedrijven-blabla dit soort beelden kunnen schieten en ons eigen leven op een waanzinnige manier kunnen vastleggen; voor altijd. WOW!
Stel je open voor het leven, geloof dat dingen mogelijk zijn VOOR JOU en blijf groots dromen. <3