[embedplusvideo height="467″ width="700″ editlink="http://bit.ly/2a8FBq8″ standard="http://www.youtube.com/v/pA7O8CnWuAQ?fs=1″ vars="ytid=pA7O8CnWuAQ&width=700&height=467&start=&stop=&rs=w&hd=0&autoplay=0&react=1&chapters=&notes=" id="ep7940″ /]
Op een doordeweekse dag werd ik vroeg in de ochtend verwacht bij het Miele Experience Center in Vianen. Dit beloofde een leuke dag te worden vol verrassingen! Een dag experimenteren met de nieuwste apparatuur van Miele samen met mijn andere vriendinnen-bloggers! 
Één en al gezelligheid zou je kunnen zeggen! Alles werd ook nog eens gefilmd waardoor we constant elkaars make-up en haren aan het checken waren (vooral ik dan, haha). We kregen op die dag allemaal een Miele–apparaat toegewezen én een gerecht om mee aan de slag te gaan en eigen te maken. Om de beurt kregen we van één van de Miele-chefs uitleg over hoe het apparaat werkte.
Dit werd allemaal gefilmd en je kunt je voorstellen dat wanneer je met een stuk of 6 meiden bent, dit een lange draaidag is! Om de perfecte shots te krijgen vanuit verschillende kanten hebben we meerdere herhalingen moeten doen, boeiend om te zien hoe dit nu echt eens achter de schermen gaat. Ik had natuurlijk wel wat vermoedens over de lengte van draaidagen waar er veel gewacht moet worden en veel prescisiewerk is, maar nu maakte ik het echt van dichtbij mee: erg indrukwekkend! Ik heb veel foto's gemaakt om een beetje de dag te kunnen laten zien aan jullie: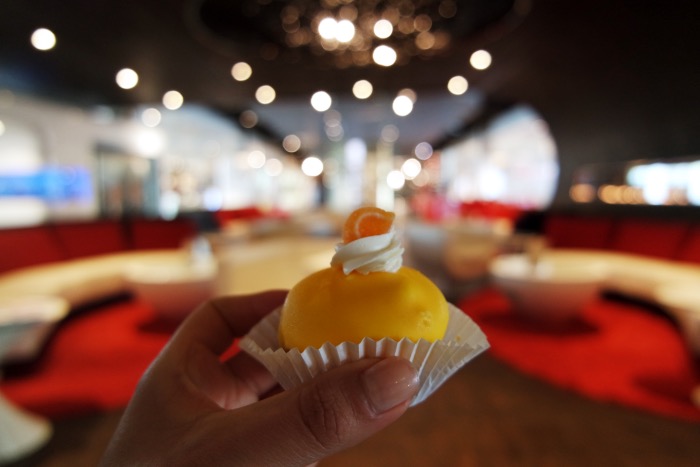 We beginnen de dag met wat lekkers!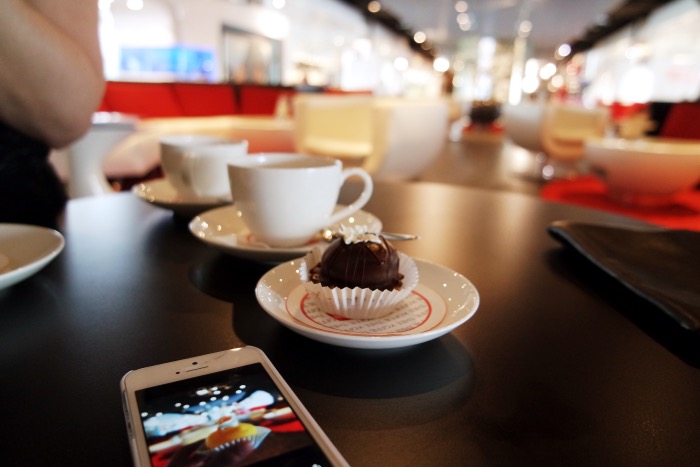 En koffie. Op de achtergrond kun je een beetje zien hoe mooi het er is! Overal zie je allerlei apparaten staan: van stofzuigers tot koelkasten tot kookplaten.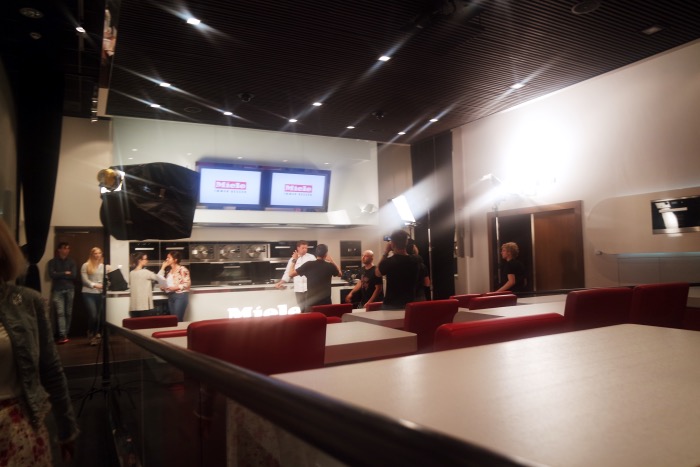 In deze ruimte kregen we te horen wat we gingen doen, door wie werd dit aangekondigd? De enige echte Roberta Pagnier! Later die dag hadden we ook nog een kort interviewtje met haar over onze site en wat we gingen doen met het apparaat dat we toegewezen kregen.
Wachten, wachten en nog meer wachten. Hier staan we te wachten tot we naar binnen geroepen worden voor de volgende shot, na een paar keer herhalen werden we allemaal een stuk comfortabeler en gingen de bewegingen vloeiend en natuurlijk.
Hoewel je zou denken dat het snel verveeld raakt, vond ik het best fascinerend! Laat mij maar tussendoor wachten, dan kan ik rustig door Instagram scrollen of mijn todo-lijstjes aanvullen in mijn telefoon. Handig!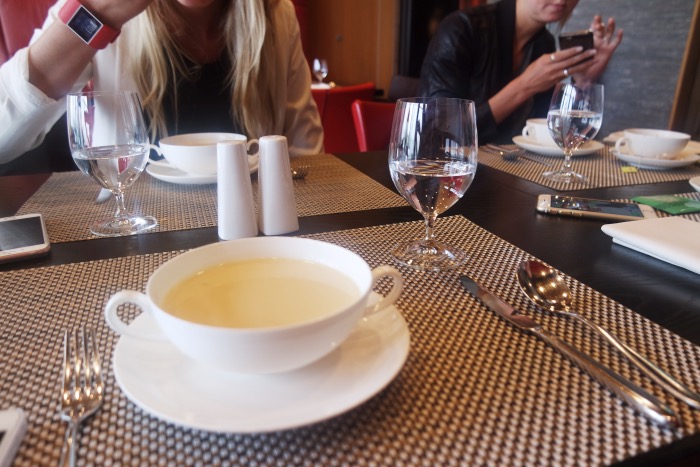 Het was tijd om te lunchen en dat was heel netjes verzorgd voor ons!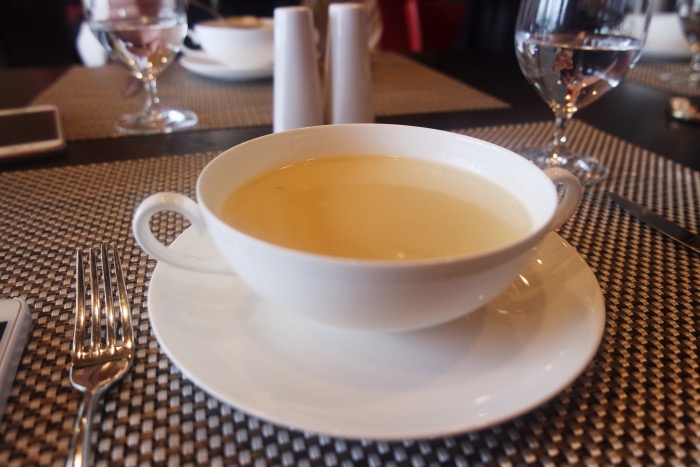 Aspergesoep vooraf
Vervolgens allerlei verschillende broodjes.
Ik heb stiekem weer wat lekkers gehaald voor bij de koffie.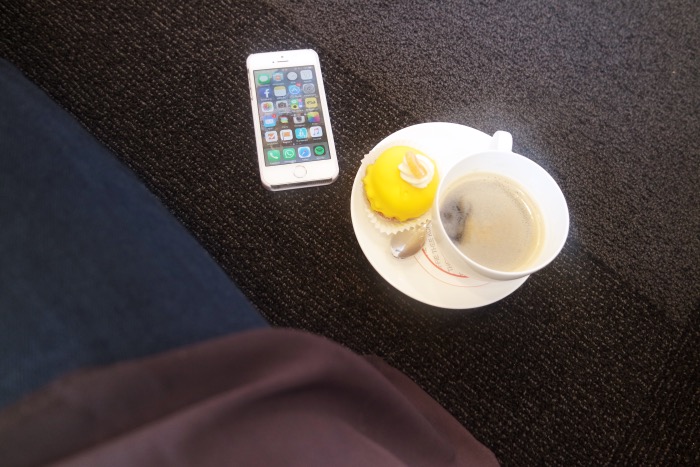 Tijdens het wachten geniet ik weer van een kopje koffie, met wat lekkers.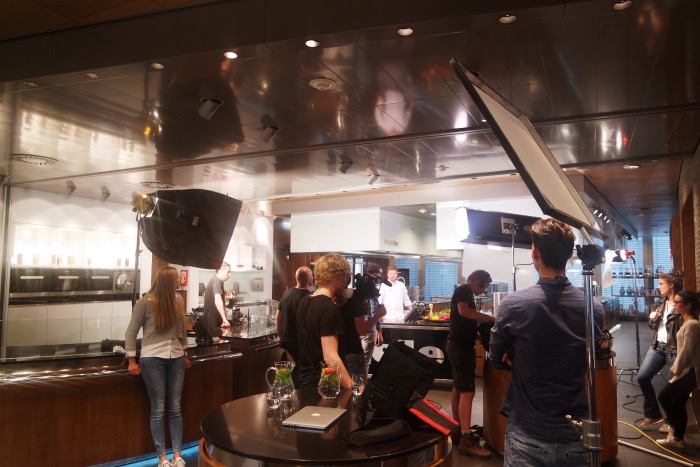 Ondertussen werd de andere ruimte klaargemaakt om te filmen, hier kreeg ik uitleg van de kok over het apparaat waar ik mee aan de slag zou gaan: De inductiekookplaat met TempControl! Wist je trouwens dat iedereen langs kan gaan bij het Miele Experience Center om rond te kijken, een advies te krijgen, een kookdemonstratie te volgen en zelfs om je in te schrijven voor een kookworkshop? Lijkt me handig om te kijken of het bevalt vóór je een apparaat koopt.
Hier het interview met Roberta, zie je dat op de laptop? Ik zie mijn site 😉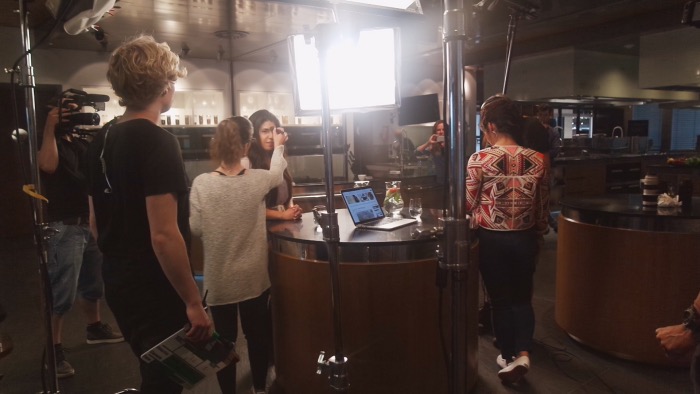 Even een touch up, weg met het glimmende voorhoofd!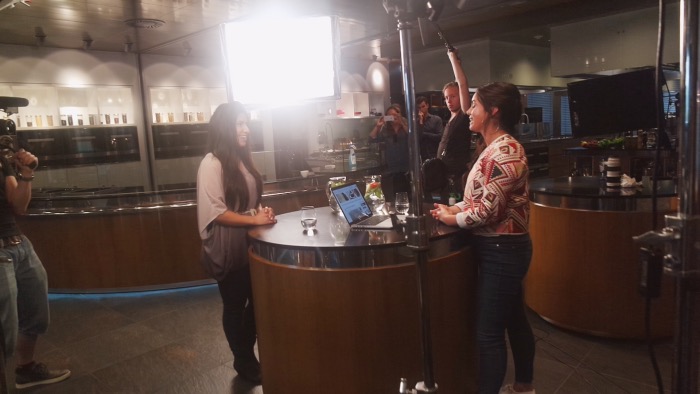 De Inductiekookplaat metTempControl
Ik was zo blij om de inductiekookplaat toegewezen te krijgen met de functie "TempControl", ik dacht namelijk direct aan: STOOFPOTJES en gelukkig voor mij dacht Roberta hier ook aan! Aangezien TempControl gemaakt is om de pan op een bepaalde temperatuur te houden is dit dus perfect geschikt voor stoofpotjes. Geen gedoe met de pan in de gaten houden en risico op aanbranden; je hebt namelijk een sudderstand en drie braadstanden waar je uit kunt kiezen, afhankelijk van de fase van het recept waar je je in bevindt. Wie dit heeft bedacht is echt geniaal als je het mij vraagt, mocht je benieuwd zijn naar de andere voordelen van de inductiekookplaten, dan kun je deze hier vinden! En zoals te zien in mijn receptjes houd ik (naast de gebakjes en taarten) heel erg van stoofpotjes. In een volgende post ga ik aan de slag met het recept en zal ik dit met jullie delen.
Ik hoefde dus niet direct aan de slag met de kookplaat maar kreeg de eerste dag alleen uitleg waardoor ik zelf vervolgens geïnspireerd kon raken en de ingrediënten voor mijn stoofpot ging samenstellen. Aangezien het hartje zomer is en een stoofpot niet direct het gerecht is waar je aan denkt ga ik proberen een lichtere stoofpot te maken waar je wel lekker van kunt genieten in de zomer: challenge accepted!
Binnenkort zul je mij op video zien koken met de inductiekookplaat met TempControl en zal ik de perfecte stoofpot maken die niet aanbrand terwijl ik ondertussen een eind weg kan bloggen op mijn laptop. Win-win als je het mij vraagt!