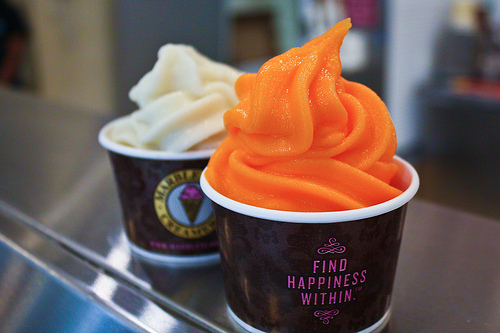 Voedingsfabrikanten zijn slim. Laat ik dat als eerste hebben gezegd. Nu is de vraag; ben jij slimmer?! Ja! Ik ga je hopelijk wat bijbrengen over voedingsmiddelen die toch echt niet zo gezond zijn als ze lijken of klinken. En oh wat zijn dat er een hoop! 
Vitamin Water
Het idee is echt geweldig. Water met vitamines. Perfect om je mee te hydrateren en ondertussen ook de juiste vitamines binnen te krijgen. Waarom zou je nog groente en fruit eten als je het kunt drinken uit een leuke fles wat ook nog lekker smaakt! Maar waarom is het zoet? En waarom heeft het een kleurtje? En wist je dat de vitamines in deze drankjes synthetisch/kunstmatig zijn? Deze zijn ook vaak te vinden in goedkopere vitamine pillen. Ze werken niet hetzelfde in je lichaam als vitamines uit groente en fruit.
Het komt er op neer dat het een chemische cocktail is. Niet handig als je fit wilt worden!

Kant-en-klare muesli repen / energierepen
Ook hier is het idee weer heel slim. Als je hard hebt gesport, of gaat sporten, heb je energie nodig. Een reep is zo eenvoudig om mee te nemen in je tas en op te eten op een moment dat je honger hebt! Misschien ga je voor de sporters energierepen omdat je denkt dat je meer eiwitten nodig hebt vanwege het sporten.
De waarheid is dat je misschien wel wat eiwit binnen krijgt, maar daarbij ook ontzettend veel suiker, je kunt (serieus) net zo goed een mars of snickers eten voor dezelfde hoeveelheid suiker. Dat kleine beetje eiwit is het niet waard, eet een plakje kipfilet of een gekookt ei en daar heb je je benodigde eiwitten! Of maak zelf mueslirepen!
Yoghurt met een smaakje
Yoghurt is een goede bron voor eiwitten. En het is op zoveel verschillende manieren te gebruiken! Bij je pannekoekjes, met wat muesli in een bakje, door je smoothies etc. Maar probeer altijd yoghurt zonder een smaakje te kopen. De smaakjes indiceren alleen maar suiker, suiker en nog meer suiker. Vind je de smaak van ongezoete yoghurt echt niet lekker? Doe er dan zelf wat honing doorheen! Veel gezonder 🙂