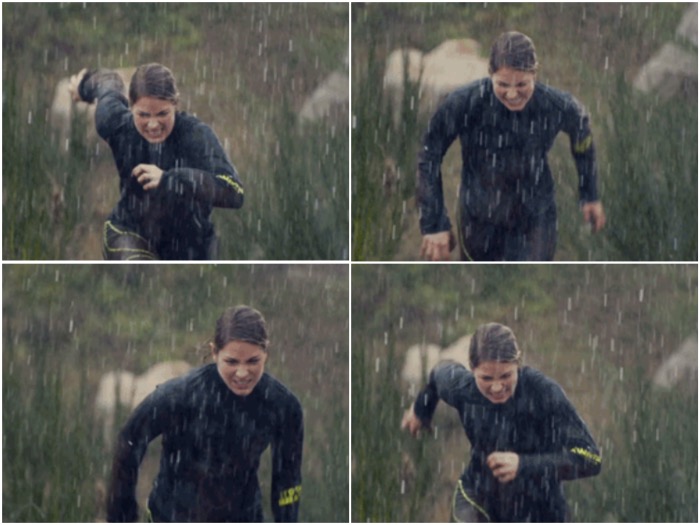 Je kent ze vast wel, van die dagen waarop je het gevoel hebt dat de wereld tegen je is, dat alles misgaat. Ik had er eentje deze week, letterlijk alles zat tegen.
Dat shirtje wat ik wilde aantrekken kon ik niet vinden, daardoor moest ik me enorm haasten voor de trein, die ik net haalde door een sprintje te trekken. Met als gevolg dat ik vies en plakkerig in de trein zit en als ik ergens een hekel aan heb….
Vervolgens duurde mijn werkdag ontzettend lang en miste ik mijn trein terug waardoor ik 20 minuten moest wachten. Kleine onbenulligheden die je humeur weinig goed doen.
Aangekomen op het station moest ik 10 minuten zoeken naar mijn fiets. Wie herkent dit?
Dat je in de ochtend je fiets met je slaperige hoofd ergens neerplant en in de avond totaal geen idee meer hebt waar je het ding hebt geparkeerd.
Goed, dit gebeurt mij dus regelmatig. Als ik mijn fiets gevonden heb, heb ik wel altijd even een gevoel van blijdschap. Dit keer was dat echter van korte duur, op het moment dat ik mijn stalen ros bestijg lijkt de hemel open te breken. Met windkracht 10 slaat de regen mij in het chagrijnige gezicht. Hier de conversatie in mijn hoofd op dit punt:
Wat ga ik doen om dit nare gevoel kwijt te raken?
Ik kan een beetje gaan shoppen?
Ja dat ga ik doen, het is koopavond.
Maarrrr had je niet eigenlijk gepland om te gaan lopen vanavond?
Ja eigenlijk wel, maar het regent…
Klopt, shoppen dus! Wat zei je regen?
Misschien is het dan ook niet zo warm en kan je weer eens echt knallen
Hell yeah, dat ga ik doen
Thuisgekomen prop ik nog even een banaan naar binnen en trek mijn hardloopschoenen aan. Ik heb een standaard rondje van 7 km dat ik loop op maandag of dinsdag. Door de warmte heb ik de afgelopen weken niet meer echt op mijn max gelopen. Ik liep standaard op een lager tempo uit angst dat ik mijn run anders niet uit zou lopen. Dat zou ik eens even anders gaan doen.
Off we go…
Terwijl de meters aan me voorbij gaan, doen de gebeurtenissen van die dag hetzelfde. Tussendoor fluistert de aardige mevrouw van runkeeper mijn snelheden in mijn oor. Wow denk ik, loop ik zo hard? Ga ik dit volhouden? Nee gek, dat doe je niet, maar loop maar door, je gaat vanzelf wel langzamer als je kapot bent. Ergens op de 4km word ik mij bewuster van mijn snelheid. Ik loop nog steeds harder dan ooit en ik kan nog wel even door, ik moet nog maar 3km. Ik verleg mijn focus van mijn frustratie naar mijn snelheid, ik ga deze run uitlopen op dit tempo.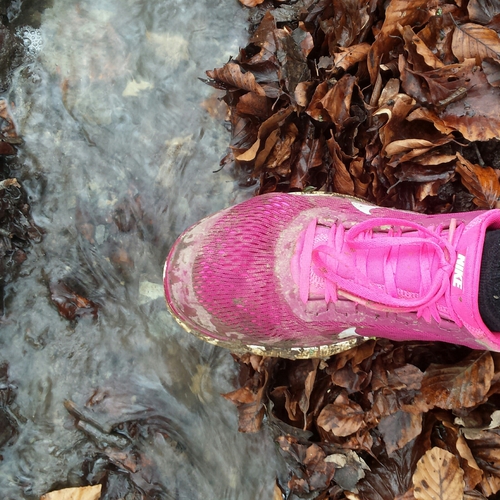 Door mij te focussen op dit doel, laat ik op dit moment het rotgevoel van deze dag achter. Ondertussen komt de regen nog steeds met bakken uit de hemel. Onderweg haal ik de echte badass (of het kleine kind) in mezelf naar boven door nog even lekker in de plassen te stampen.
Eenmaal thuis, zie ik dat ik mijn snelste 7km ooit gelopen heb. Ik gooi mijn doorweekte sportoutfit in de was en werk nog een salade naar binnen. Vervolgens kruip ik fris gedoucht en voldaan tussen de lakens, met het gevoel dat ik eigenlijk best een prima dag gehad heb. Vreemd toch? Of niet?
Nee ik denk eigenlijk van niet, uiteindelijk wint niks het van het gevoel dat je gewonnen hebt van jezelf!