Ik ben een nachtmens. Ik werk graag en het hardst in de nachturen. Maar laten we eerlijk zijn, ik heb een kantoorbaan van 9:00 tot 17:30 en om daarnaast nog in de nachtelijke uren te werken is gewoon niet verstandig. Heel lang heb ik gedacht dat het me wel ging lukken, maar hoe minder slaapuurtjes ik kreeg, hoe minder gemotiveerd ik werd en leek er niets meer van mijn "gezonde" gewoontes over te blijven. Ik besloot "op onderzoek" uit te gaan om te zien of slaap echt invloed had op je motivatie en het creëren van gewoontes. Jep.. Zeker wel!  Natuurlijk is slapen gezond en goed voor je gezondheid, stresslevel, etc. etc. Maar ik kwam achter de volgende twee punten:
Als je niet voldoende slaapt, zul je waarschijnlijk falen in het veranderen van je gewoontes; en
Als je niet voldoende slaapt, zal je motivatie ENORM kelderen.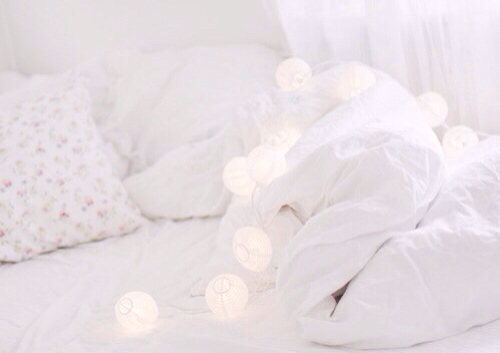 In eerdere artikelen schrijf ik het nut van vroeg opstaan, workouts in de ochtend, etc. En dit is ook iets wat ik graag doe. Maar, voor het eerst voel ik me niet meer schuldig als ik besluit om te blijven liggen. Om dat extra uurtje te pakken. Omdat ik laat in slaap ben gevallen, omdat ik kapot ben, omdat mn lijf schreeuwt naar slaap. Dat is luisteren naar je lijf en je lijf niet negeren. Ik weet van mezelf dat ik mezelf niet voor de gek houd. Want ik wil mn doelen behalen en ik maak geen excuusjes hiervoor ("ik heb geen zin, dus bedenk ik dat ik toch best wel heel erg moe ben en blijf liggen.."). Dus ik vertrouw mezelf genoeg om te kunnen bepalen wanneer ik echt slaap nodig heb en wanneer ik "lui" probeer te zijn. Ergens is het ook een stukje van jezelf houden en jezelf dus dat extra uurtje slaap te gunnen om straks weer fit en scherp te kunnen zijn (ook belangrijk!). Altijd maar hard zijn tegen jezelf is niet aardig.
Slaap is een van de belangrijkste, en meest ondergewaardeerde, factoren wanneer het op het creëren van gewoontes aankomt.
Hoe minder ik slaap. Hoe minder productief ik word. Zo ziet dat er ongeveer uit:
Ik blijf tot laat op omdat ik aan het werk ben;
De volgende ochtend sta ik vroeg op want ik wil sporten, een fit lijf, energiek zijn, gefocust etc. etc.
Ik voel me al wel enigszins moe, want ik heb al een "tekort" gecreëerd van een paar uurtjes slaap
Dit gaat enige tijd zo door tot ik zó moe ben dat ik geen enkele motivatie meer heb om iets te doen
Door zo weinig motivatie, vervaagt ook mijn discipline, en worden mijn gezonde gewoontes ook wat wazig.
Het boeit me steeds minder, ik voel me naar en het enige wat ik wil is me wat beter voelen.
Waar ik ook zo hard mee bezig was in het begin (sporten, gezond koken, etc.) valt in het niet en ik voel me alleen maar slechter
Stom he? Het kost me dan een dag of twee om weer terug te komen van het slaaptekort. En dat is best zonde. Als je dit patroon ook bij jezelf herkent en je altijd maar hard bent voor jezelf. Bedenk dan eens hoe het zou zijn als je jezelf voldoende slaap gunde en daardoor je gezonde gewoontes kon behouden en zelfs je discipline goed tot zijn recht kwam! Meer dan waard niet?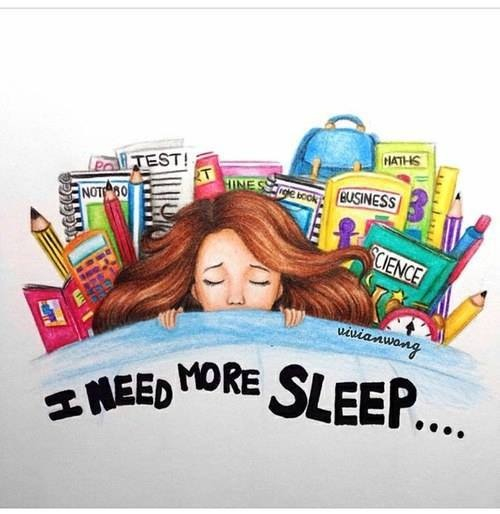 Dus, vertrouw op jezelf, dat je geen excuusjes maakt maar echt aangeeft wanneer je wat extra slaap nodig hebt. En geloof me, je zult er je voordeel uit halen!