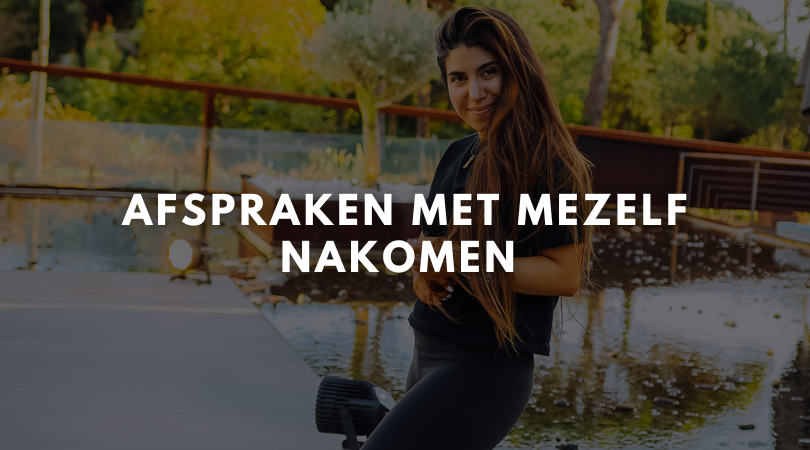 Ik deed laatst weer zo'n zelftestje, maar dan een hele bekende waar ik nog nooit de tijd voor had genomen. The 4 tendencies quiz door Gretchen Rubin en ik blijk een REBEL te zijn. Wat me niet verbaasde.
Als iets een afspraak wordt, dan wil ik het ineens niet meer doen. Zelfs afspraken met mezelf. Dus ik kan een heel sportschema maken en op dag 1 denken; "nah, ik ga het toch anders doen" – zonder schuldgevoel trouwens. Zonder me rot te voelen over mezelf of wat dan ook.
Het zette me aan het denken, want feit is wel dat ik vaker afspraken nakom die ik met anderen vaststel dan wanneer ik ze enkel met mezelf heb afgesproken.
Oordeel?
Waarom is dat toch makkelijker? Omdat de beoordeling van iemand anders erger voelt? En nemen we onszelf niet serieus genoeg als we willen sporten, mediteren of schrijven? Is het omdat we daar geen inkomsten uit halen dat ze minder belangrijk lijken?
Het lijkt er vaak op dat we een omgekeerde gewoonte creëren, de gewoonte van de afspraken met onszelf niet nakomen. Hierdoor verliezen we steeds meer vertrouwen in onszelf om onze eigen afspraken na te komen. Wat vervolgens leidt tot de overtuiging dat we blijkbaar niet zo belangrijk zijn als andere mensen met onze eigen benadering.
Dit is hoe het bij veel mensen gaat. Maakt dit je een slecht mens? Natuurlijk niet, ik denk dat het je een mens maakt.
Ik herken dit patroon dus heel veel bij mezelf en ik ben mezelf serieuze vragen gaan stellen hierover. Vragen als: schuil je misschien achter het niet behalen van dingen? Is het misschien fijn dat je je eigen afspraken niet nakomt? Waarom zijn er fase's geweest in je leven dat het wel lukte en waarom lukt het nu dan niet? Wat is het verschil in die periodes denk je? Wil je het zelf of denk je het te moeten willen?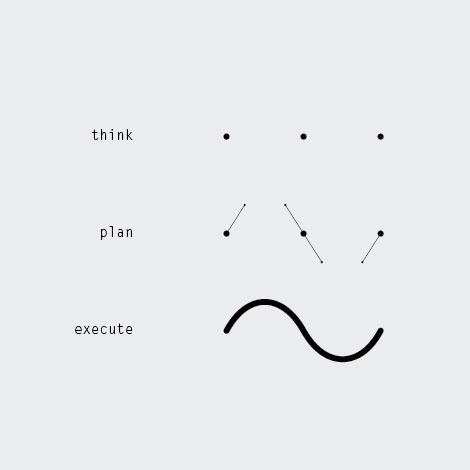 Ik mag wel wat strenger zijn voor mezelf
Ik begon stil te staan bij de momenten dat ik mijn eigen afspraak niet nakwam en wat er gebeurde in mijn hoofd. Welk verhaal speelde zich af? Wat zei ik tegen mezelf?
Dat waren meestal dingen als "ach, morgen weer een dag" of "tja, ik zit er nu toch niet helemaal in dus het is niet erg dat het niet helemaal lukt".
Ik mag wel wat strenger zijn voor mezelf 😉 Dus heb ik online zitten zoeken naar lijstjes, tips en adviezen om te verzamelen voor mijn eigen bestwil. Ik kwam tot de volgende tips:
Vraag jezelf af of je het wel echt wilt. Als het antwoord "Ja" is, vraag jezelf dan "Weet je het zeker?", als je dan "Nee" zegt verwijder je het uit je agenda.
Creëer thema dagen. Zo hoef je niet elke dag alles te doen, maar kan een dag een thema hebben. De ene dag focus je extra op meditatie, de andere dag op sport en je kijkt na een maand wat er blijft hangen en wat je vooral fijn vindt om vaker dan 1 dag in de week te integreren.
Beschouw het als heilig. Want jij bent het waard om serieus genomen te worden, tijd in te steken, in te investeren en als speciaal te worden behandeld. Beschouw de afspraak met jezelf als iets heiligs, niet als iets luchtigs.
Wees nieuwsgierig, speel, ontdek en waardeer. Maak het niet te zwaar en forceer niet teveel.
Tips waar ik de komende tijd enorm mee aan de slag ga. Ik kan er in ieder geval wat mee en jij? Houd je de afspraken aan jezelf? En ken je de quiz van the 4 tendencies?