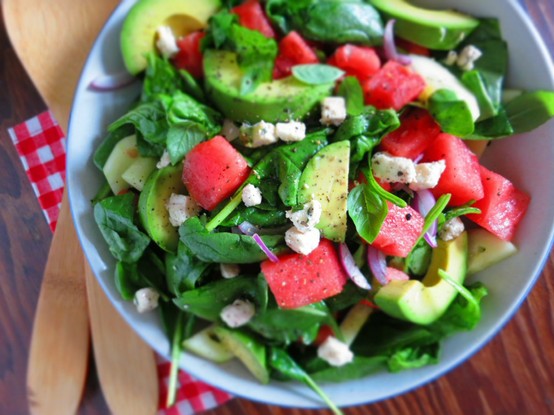 We kunnen allemaal wel nieuwe ideeën en tips gebruiken voor de lunch, vooral als we gezonder willen eten. Het blijft lastig als je brood wilt vermijden (zoals ik) tijdens de lunch. Je salade moet dan wel goed vullend zijn om je weer door de rest van de dag heen te helpen. Een salade met gezonde vetten, eiwitten en koolhydraten is nodig als je dit als lunch wilt eten, maar hoe maak je die? Wat mag er wel en niet in?
De Dressing
Soms heb ik niet eens dressing nodig omdat mijn salade vol smaken zit van de verschillende ingrediënten. Maar aangezien dressing ook veel smaak toevoegt aan je salade is het belangrijk om de gezondere varianten te herkennen. De dressing kan een salade écht ongezond maken, dus weet wat je kiest! Gezonde keuzes in dressings zijn:
Goede kwaliteit olijfolie, sesamolie en lijnzaadolie
Balsamico azijn
Mosterd gemengd met een van de bovenstaande oliën
Yoghurt dressing
Hüttenkase met dille als dressing
Citroen/limoensap (met een theelepeltje honing)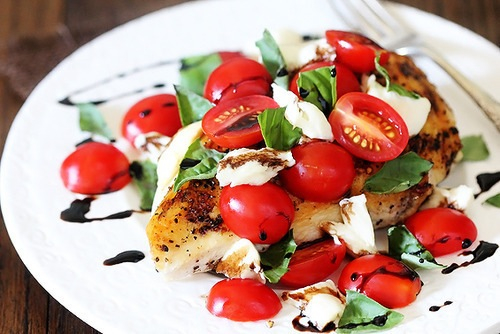 Probeer zo min mogelijk kant-en-klare dressings te kopen uit een pakje of zakje. Vermijd ook de "vetvrije" dressings, deze zitten vol suiker en zout. De vetten uit een goede bron zijn belangrijk voor een vol gevoel.
Gezonde Vetten
Als je alle vetten vermijdt, dan vermijd je ook een hoop voordelen van gezonde vetten zoals; een beter humeur, minder vermoeidheid en een vol gevoel. Dus het is wel degelijk belangrijk om deze toe te voegen in je salade, natuurlijk met mate! Kies uit de volgende ingrediënten:
Olijven
Noten en zaden
Avocado
Vette vis; zalm, tonijn, forel en makreel dat gekookt, gegrild of gestoomd is
Tofu
Eiwitten
Dit is mijn favoriete gedeelte! Omdat ik dit de lekkerste ingrediënten vind die de salade écht verukkelijk maken! Daar komen ze:
Bonen en peulvruchten; kikkererwten, zwarte bonen, kidney bonen, linzen, lima bonen, edamame
Noten en zaden (ongezouten); walnoten, pecannoten, amandelen, pijnboompitten, pompoenpitten, sesamzaadjes, lijnzaad, zonneboempitten
Gekookt ei in stukjes gesneden
Gegrilde of gekookte kip
Feta kaas blokjes (met mate!)
Hüttenkase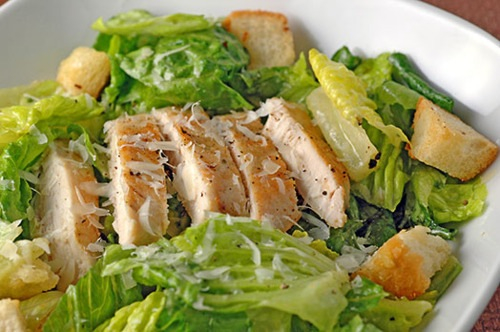 Koolhydraten
De belangrijkste bron voor je hersenen, koolhydraten krijg je het makkelijkste binnen bij een salade door de basis:
Spinazie, waterkers, boerenkool
Vers fruit zoals appels, peren, bessen, meloenen en druiven
Tomaten, broccoli, paprika, wortels, champignons, radijs, doperwten, sugar snaps etc.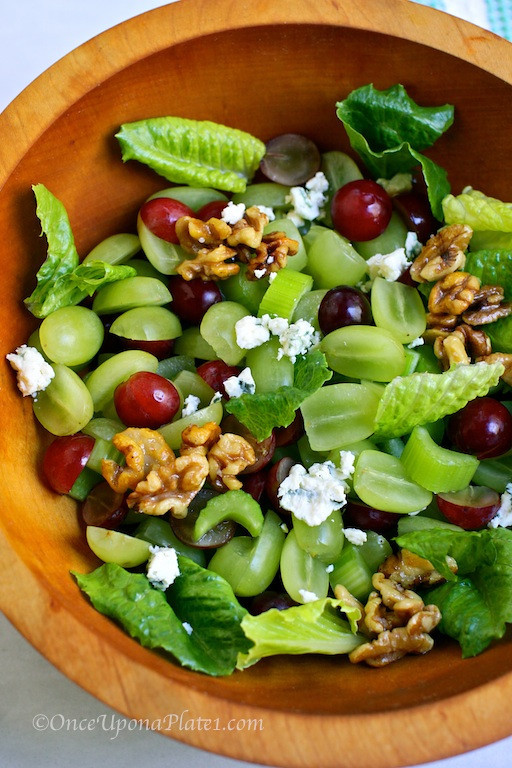 Hopelijk geeft dit je wat inspiratie voor de eerst volgende salade die je gaat maken. Je kunt het zo gek maken als je zelf wilt! Ik heb nu al trek in een lekker gevulde salade.. Helaas ga ik over 10 minuten naar bed, morgen weer een dag 🙂