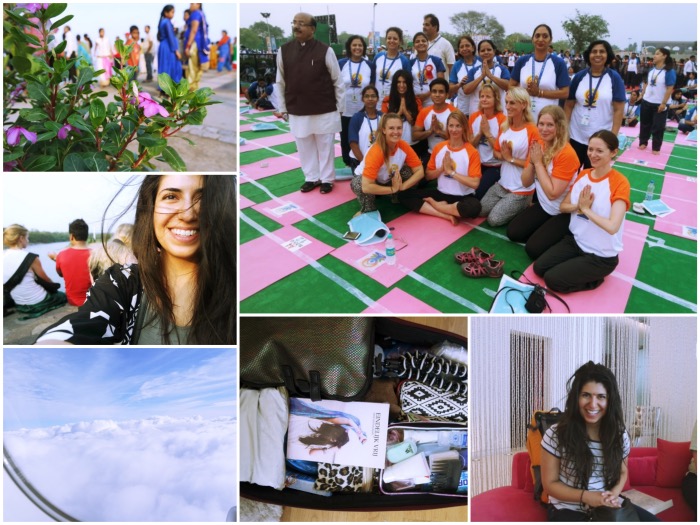 Ik vind PLOG een lelijke naam. Vond ik al vanaf het begin en het voelt ook zo nutteloos om constant PLOG te gebruiken. Dus ik ga het lekker veranderen naar Foto Dagboek. 🙂 Vandaag deel ik het eerste deel van mijn reis door India in foto's.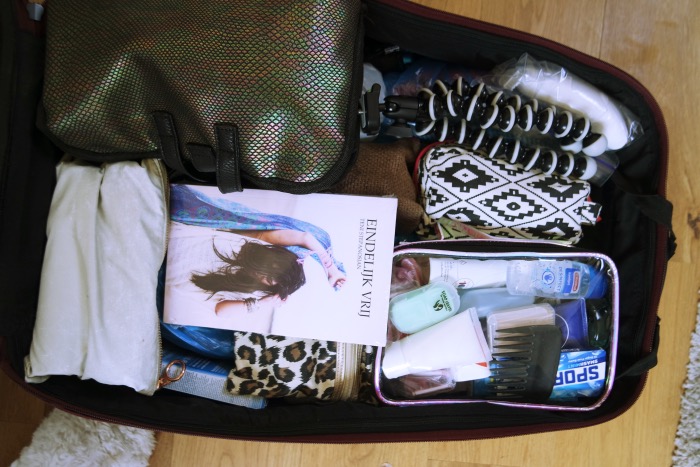 Zo zag mijn koffer er ongeveer uit. En ja, ik nam mijn eigen boek mee omdat ik wat mooie foto's ervan wilde maken met India als achtergrond. Alleen vergat ik op de plekken zelf steeds mn boek uit mn koffer te halen en mee te nemen. Superdom natuurlijk haha.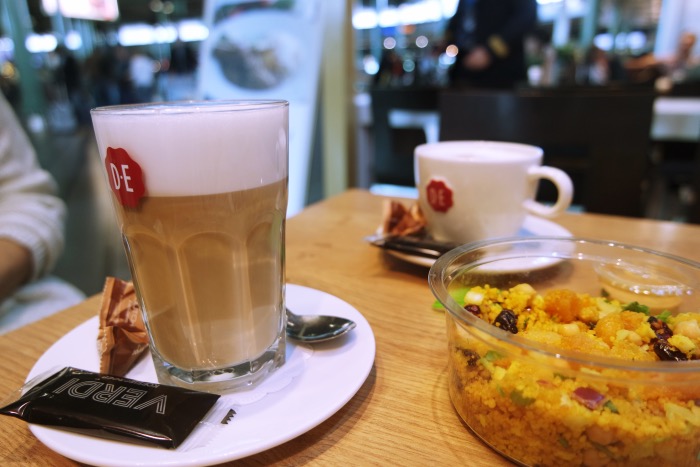 Op Schiphol eerst nog even koffie drinken en wat eten met mama 🙂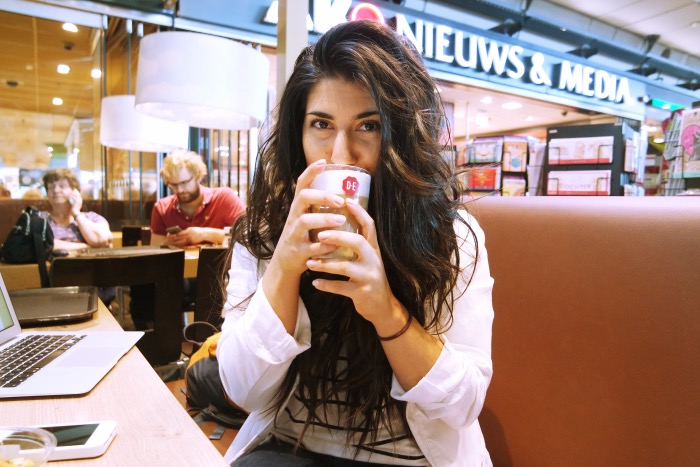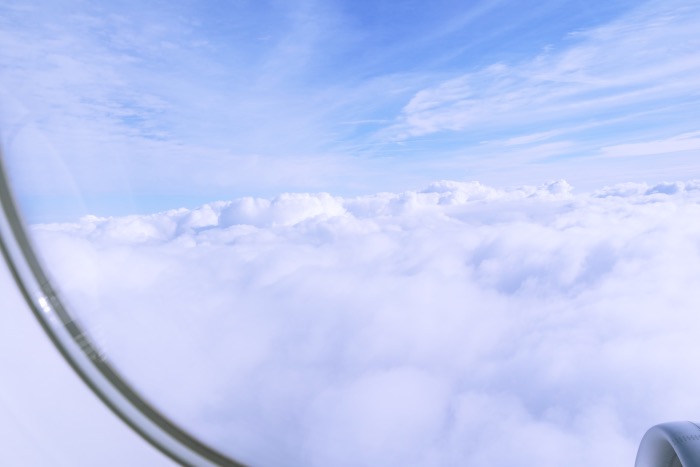 Ik vind dit zo prachtig!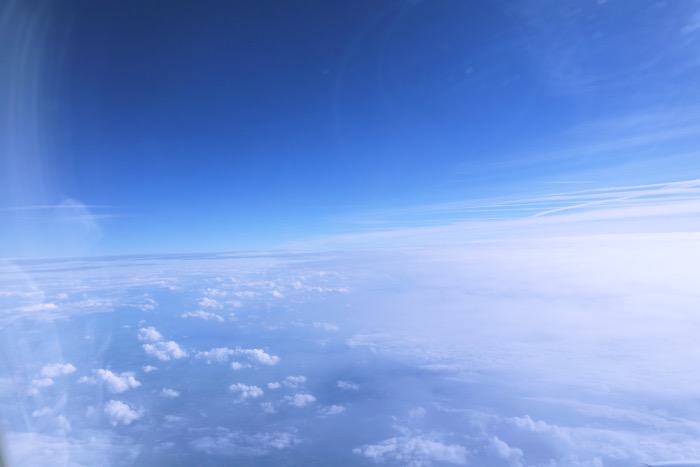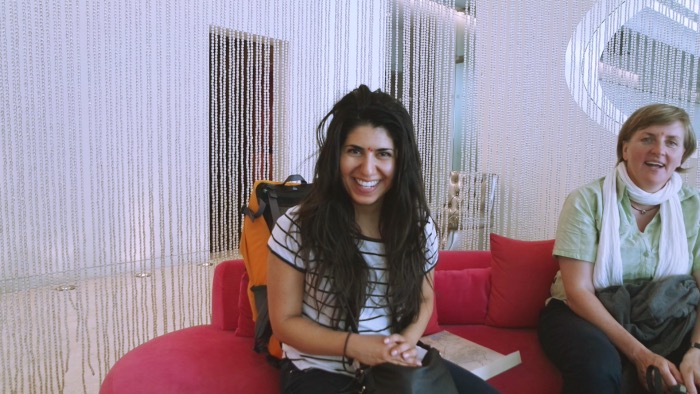 Het eerste hotel waar we aan kwamen, nog helemaal verrot van de lange reis, maar vol energie. Ik kreeg hier mijn eerste stip op mijn voorhoofd haha.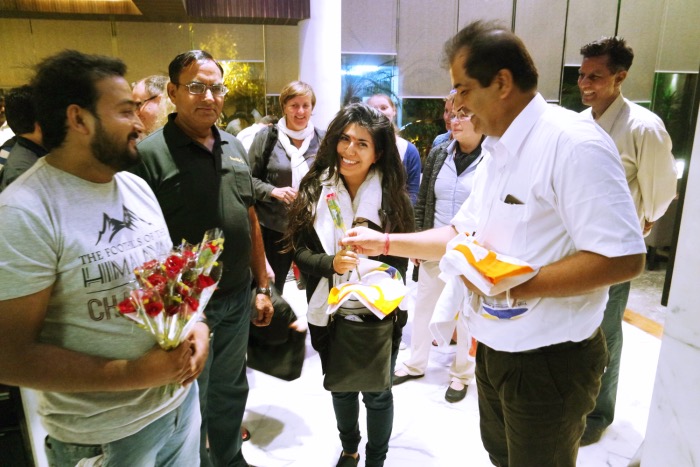 Die avond reden we door naar het volgende hotel waar we zouden overnachten (7 uur in de bus, jep, op dezelfde dag dat ik aankwam vanuit Nederland: 15 uur onderweg geweest + 7 uur in de bus). Het was inmiddels 23:00 uur en we werden opgevangen met een drankje, rozen en het t-shirt dat we de volgende dag op World Yoga Day aan moesten doen. Oja, hoelaat we moesten vertrekken? 3:30 uur. Dus even een snelle rekensom: 15 uur vanuit Nederland naar Delhi + 7 uur vanuit Delhi naar Chandigarh, 23:00 uur aankomst en dan 3:30 klaar staan in de lobby om een uur in de bus te zitten naar de locatie.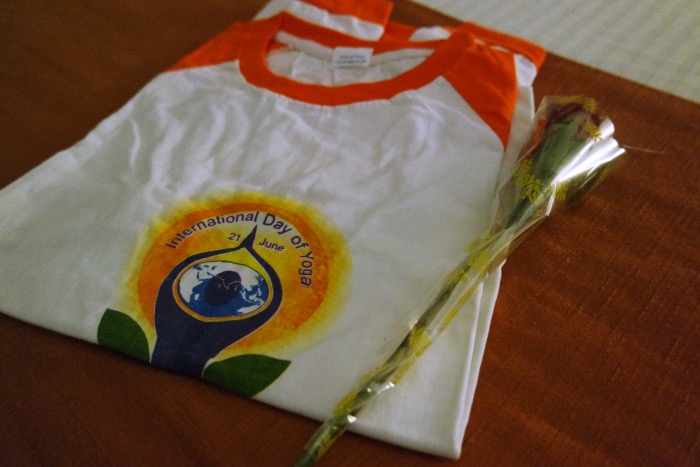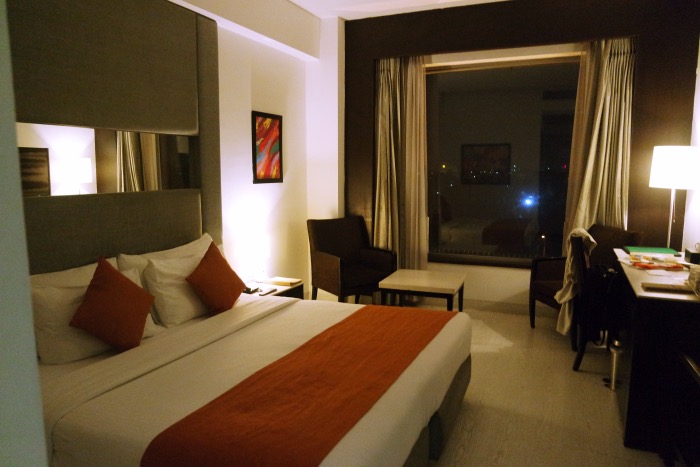 Wel een fijne hotelkamer voor mezelf!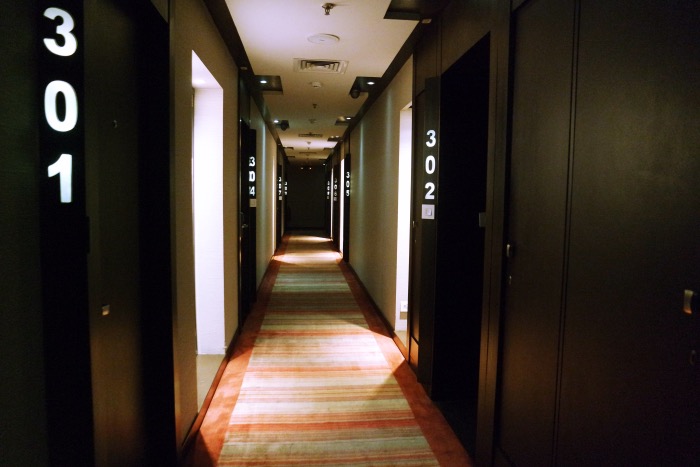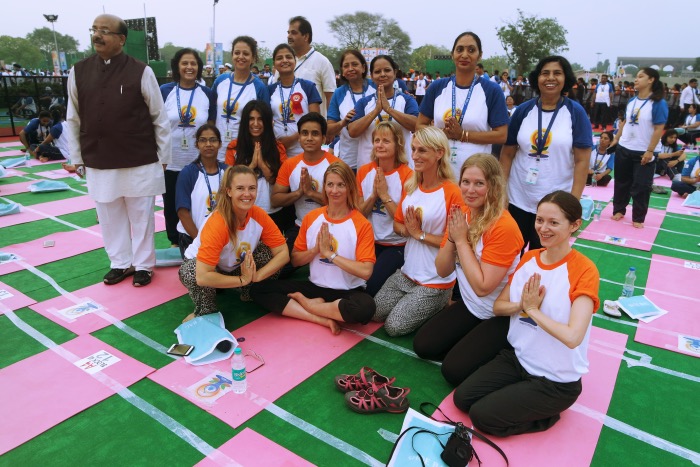 De volgende ochtend zaten we om 5:00 uur klaar op onze matjes, yoga begon pas om 7 uur dus je kunt je voorstellen dat we eerst nog foto's gingen maken om de tijd te doden.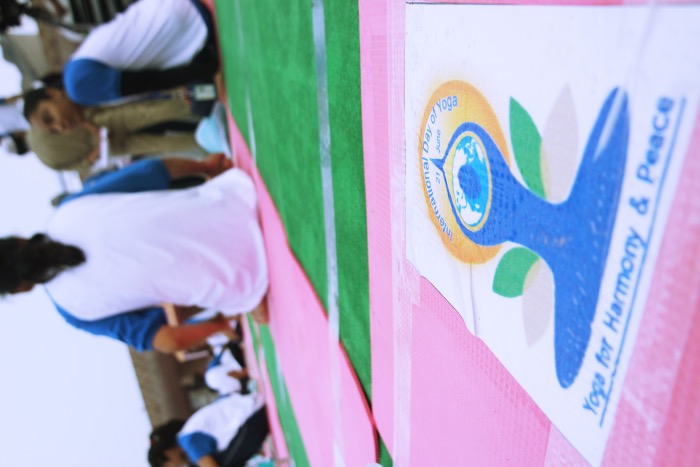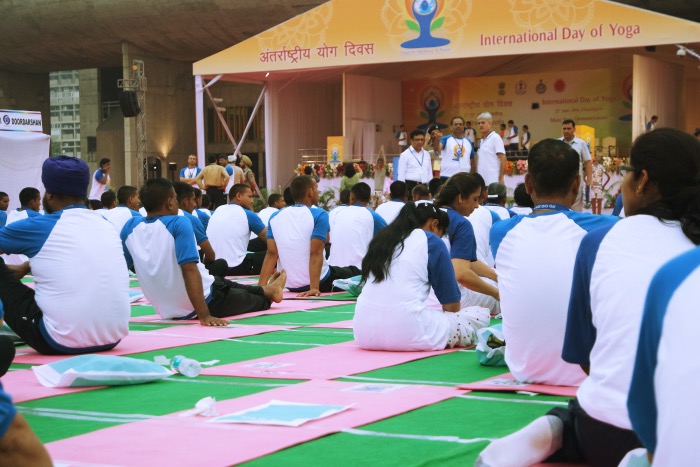 Het duurde en duurde en duurde.. Ik was zo moe dat ik mijn ogen amper nog open kon houden.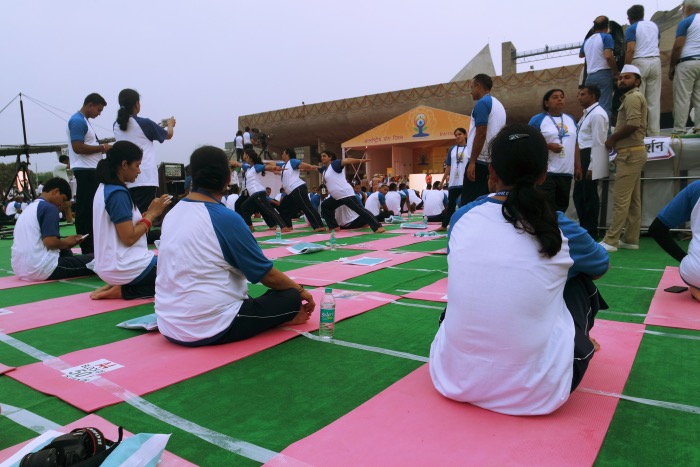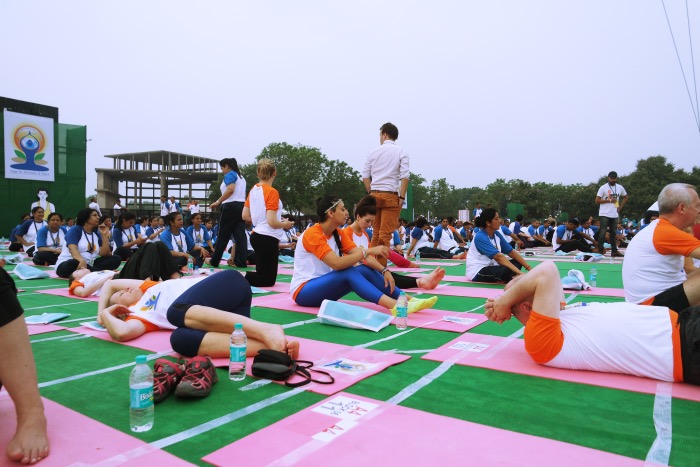 Zoals je ziet was ik niet de enige. Onze groep droeg allemaal een oranje shirt, iedereen was uitgeput dus was het een goed plan om even te gaan liggen op je matje.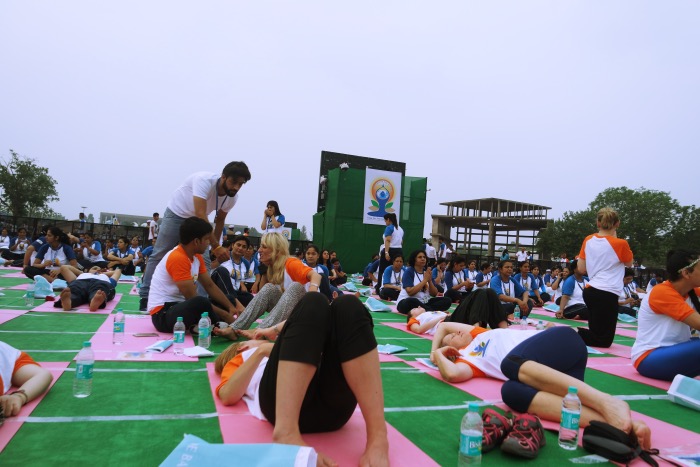 Zo heb ik ook een dutje gedaan van ongeveer een half uur, anders hield ik het niet meer uit. Ook was het geen goed plan om veel water te drinken, je kon namelijk niet naar de wc als je al eenmaal op je matje zat. Halverwege de yoga rond 7:30 moest ik zó nodig plassen, de oefeningen waren zwaar op mn blaas haha. Uiteindelijk was het 11:00 uur toen we weer terug in het hotel waren en ik eindelijk kon gaan plassen! En slapen..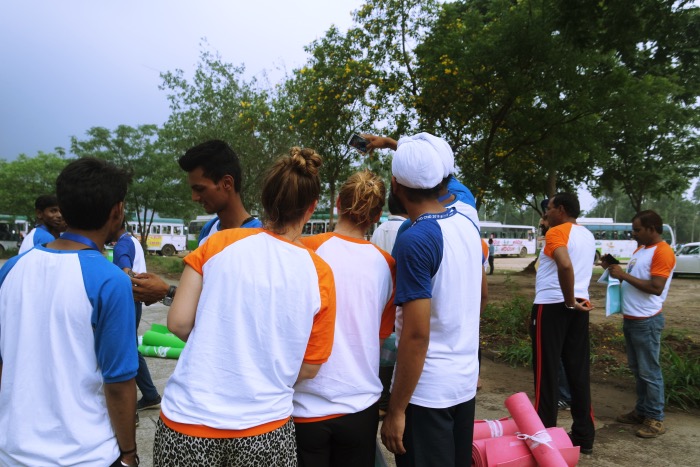 Wat meteen duidelijk werd, was dat de Westerse mensen eruit werden gepikt voor selfies. Af en toe vroegen ze mij ook om mee op de foto te gaan omdat ik er toch 'westers' uit zag in tegenstelling tot de mensen uit India. Ik grapte dan vaak met 'But I look the same as you!!' en daar konden ze dan wel om lachen.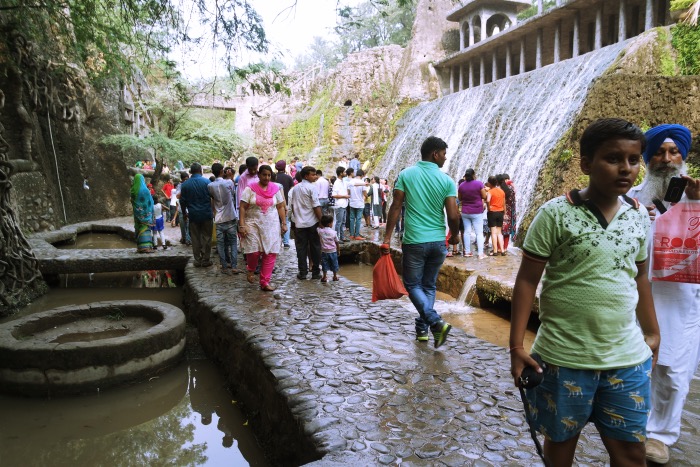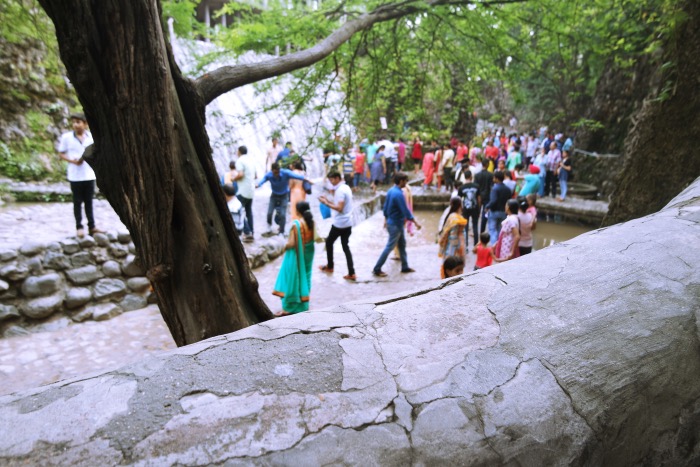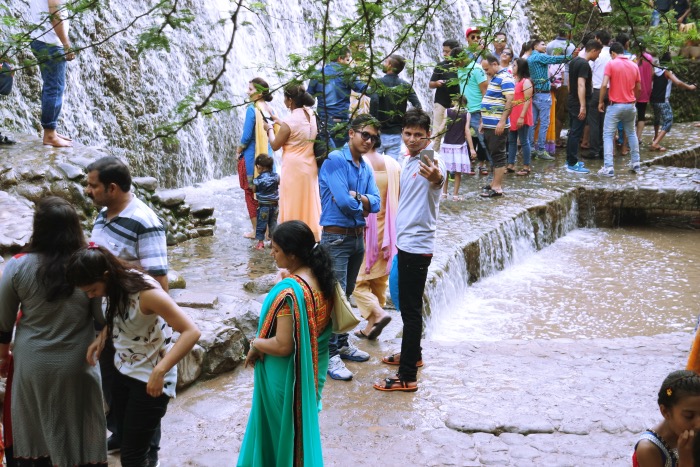 Deze twee jongens waren CONSTANT selfies aan het maken van henzelf. Ik vond het zo grappig dat ik besloot elke selfie van hen vast te leggen.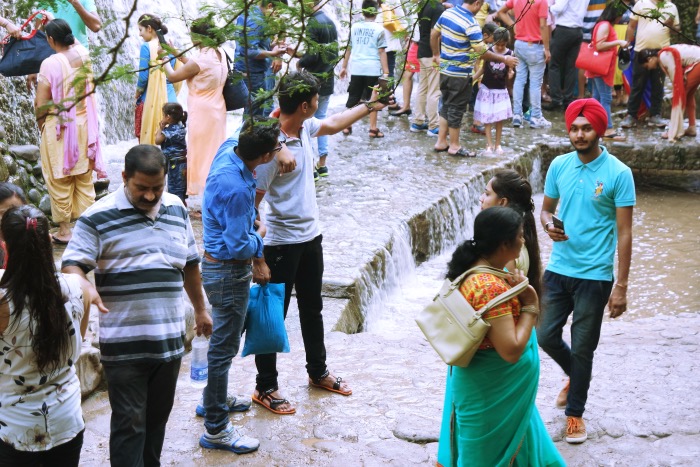 Kijk ze gaaaan!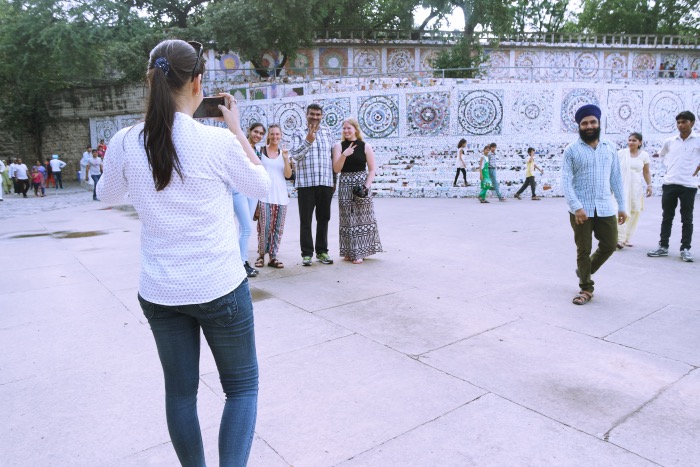 Hier zie je weer dat random mensen op ons af kwamen om mee op de foto te gaan. Of eigenlijk; om met de blonde meisjes op de foto te gaan. Ik was veilig! Tegen mij spraken ze vaak nog Hindi aangezien ze dachten dat ik uit India kwam.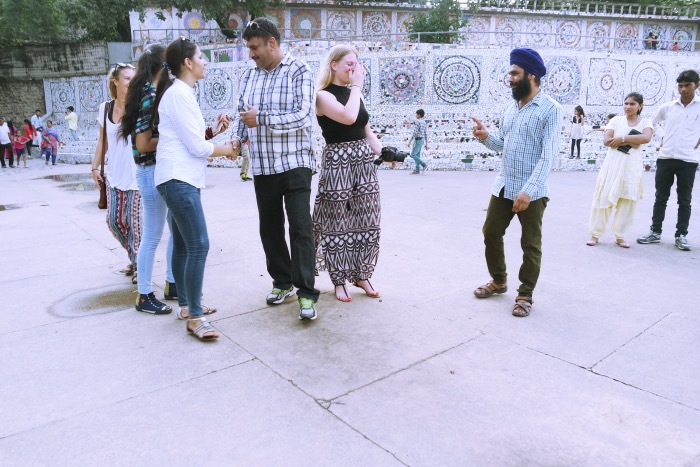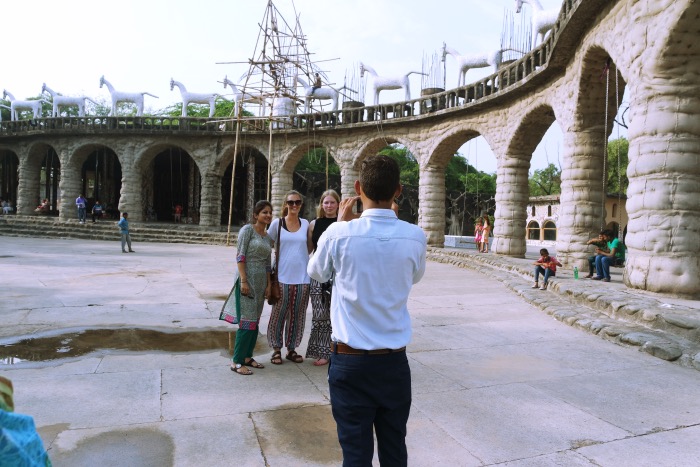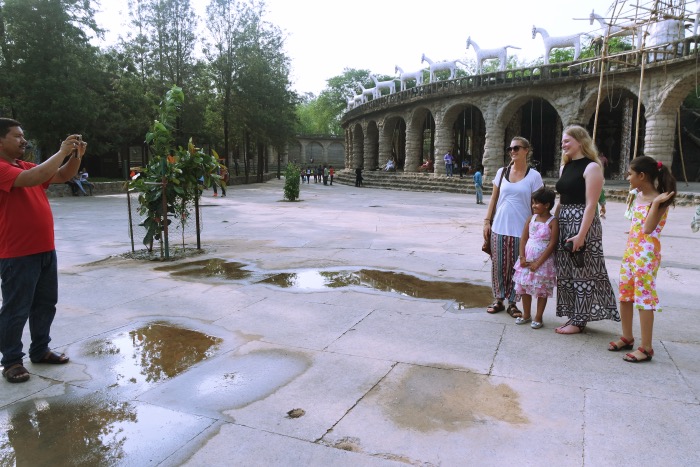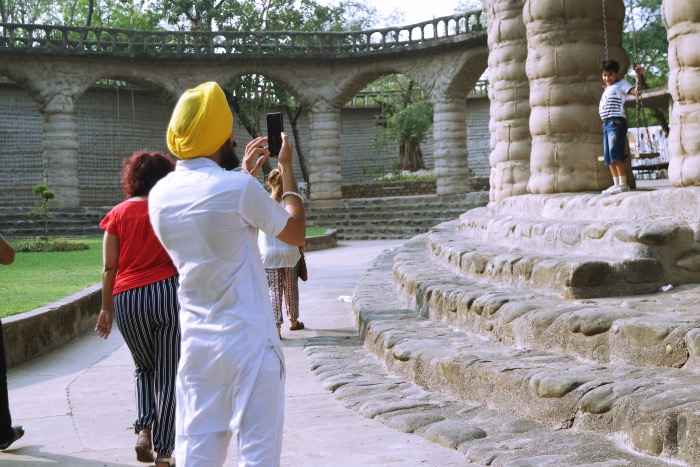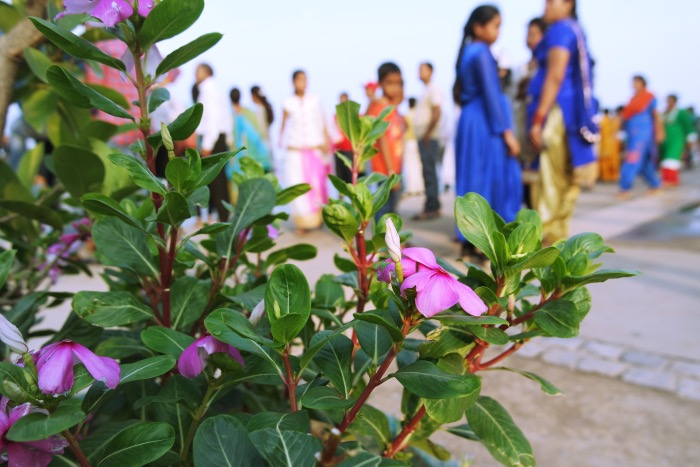 Zoveel kleuren!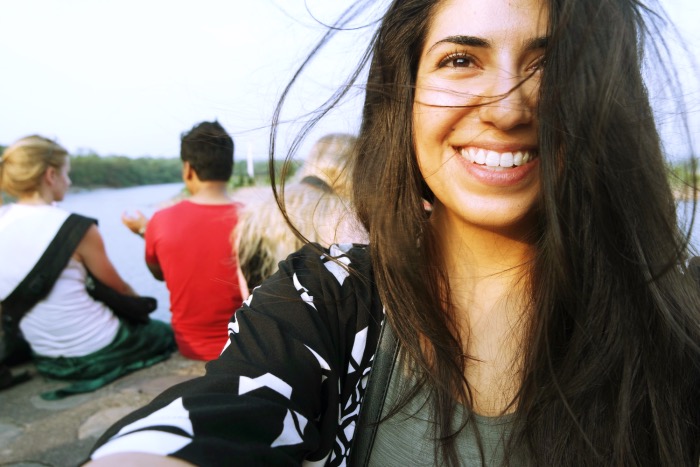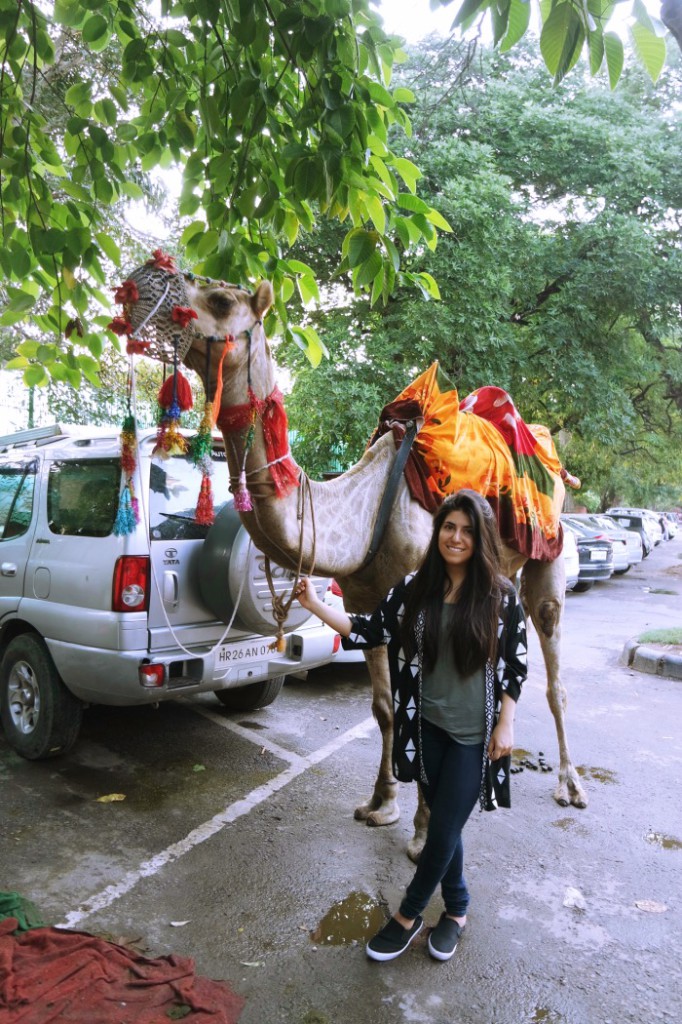 Oh hallo, een kameel midden op een parkeergarage!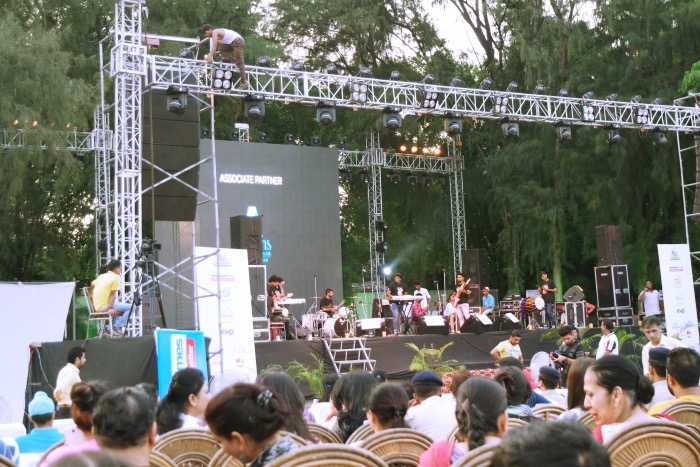 In de avond gingen we naar een concert, hier was het nog niet begonnen. Als je goed kijkt zie je gewoon een jongen bovenop bij de lampen. Zonder enige beveiliging..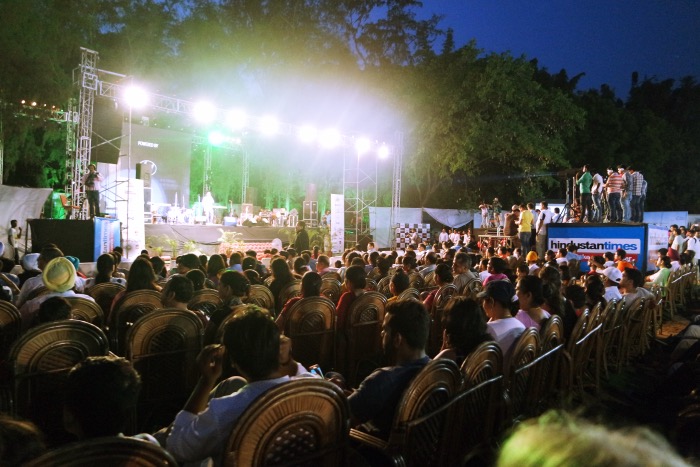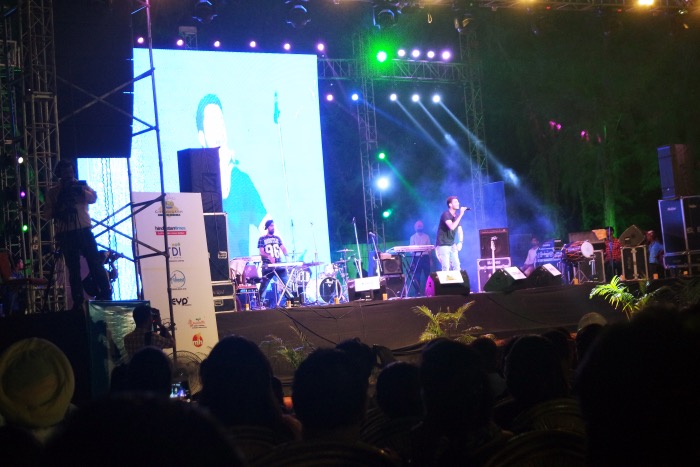 Ik moet zeggen dat ik echt wel heb genoten van de muziek! Er zaten wat hippe nummers bij met muziek van deze tijd, maar ook heel veel punjabi liedjes, precies wat je verwacht bij India! Ik vond het ook heel leuk om die jongen achter het keyboard zo te zien swingen met zijn tulband; awesome!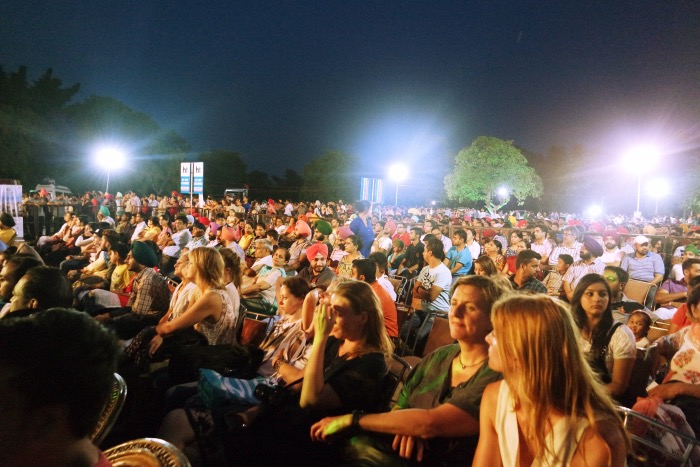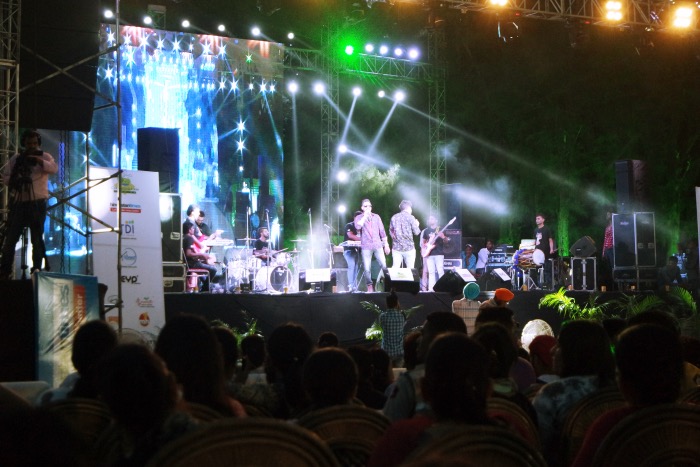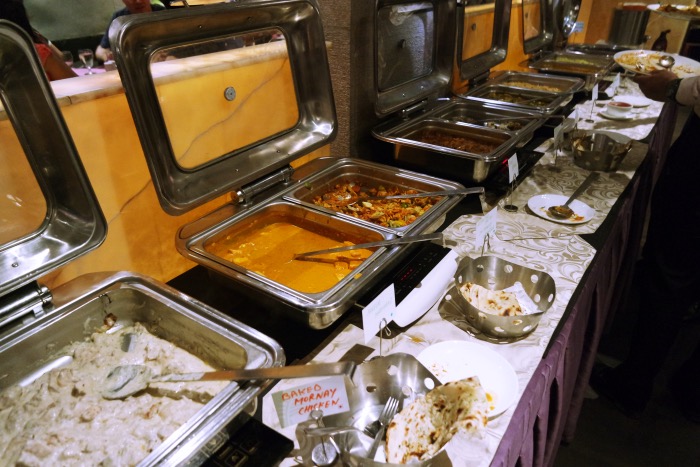 Ik was doodop toen we weer terug kwamen bij het hotel. In 48 uur had ik misschien 6 uur in totaal geslapen. Snel avondeten en naar bed. Het eten was trouwens HEERLIJK! VERUKKELIJK! AAH, ik mis het als ik dit zie..