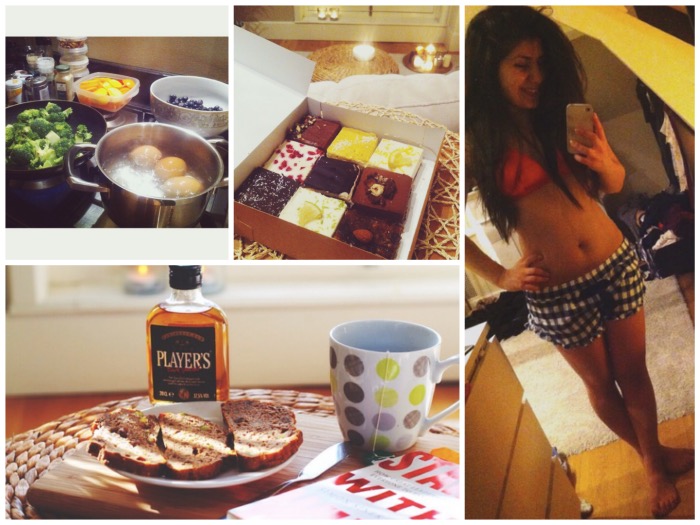 Mega drukke weken, leuke nieuwe projecten en supertoffe tijden om naar uit te kijken! Even een korte terugblik via Instagram!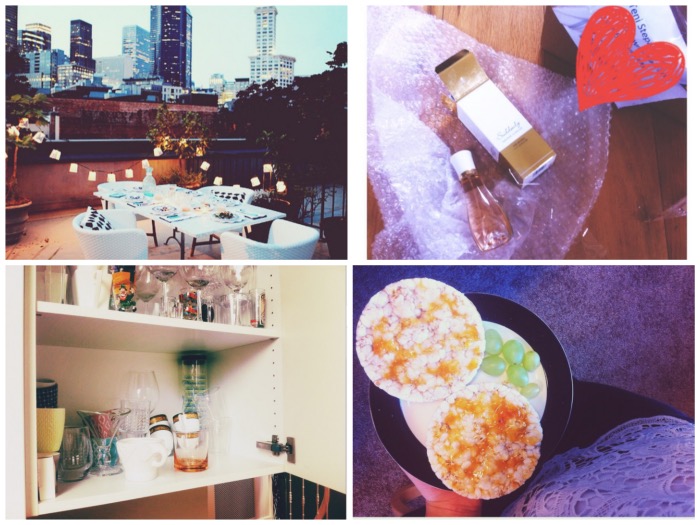 1. Ik heb een reis geboekt naar New York! Aaaaaaaah zoveel zin in! Na New York ga ik nog meer cools doen aan de andere kant van de wereld 🙂 ZIN IN! 2. Kreeg een luchtje in de post van de Lidl! 3. Mn grote lekkere koffiemokken waren allemaal vies! boo-hoo zeg. Ik moest of uit een kleine mok drinken of geen koffie, want #afwassenisgeenoptie #haataanafwas haha 4. Rijstwafels met jam en wat druiven op kantoor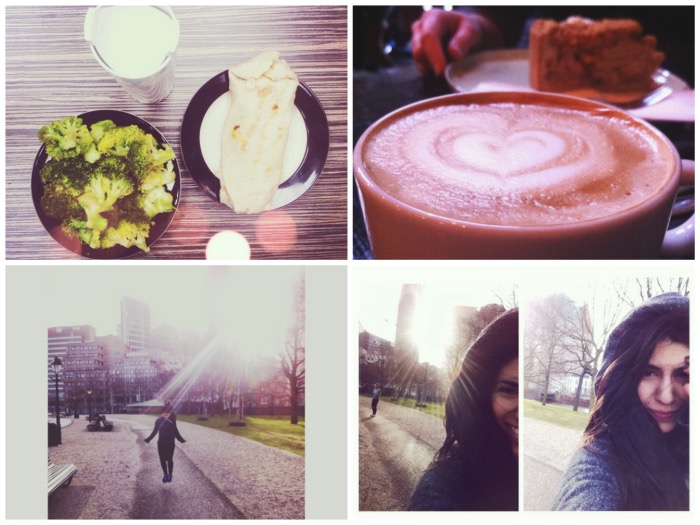 1. Lunch! Broccoli en een wrap met een soort stoofpotje die ik de avond ervoor had gemaakt erin. 2. Koffie en bijpraten met een vriendin! Zonder taart voor mij. 3. Touwtje springen op het malieveld in Den Haag op de zondagmorgen 4. Samen met mn vriendinnetje wezen hardlopen naar het malieveld omdat zij een fanatieke hardloper is en mij altijd probeert mee te krijgen (ik ben geen hardloper, zoals jullie misschien nog weten :p) maar ik wilde vervolgens touwtje springen. Dus dan maar beide gecombineerd! Kunnen we toch samen sporten.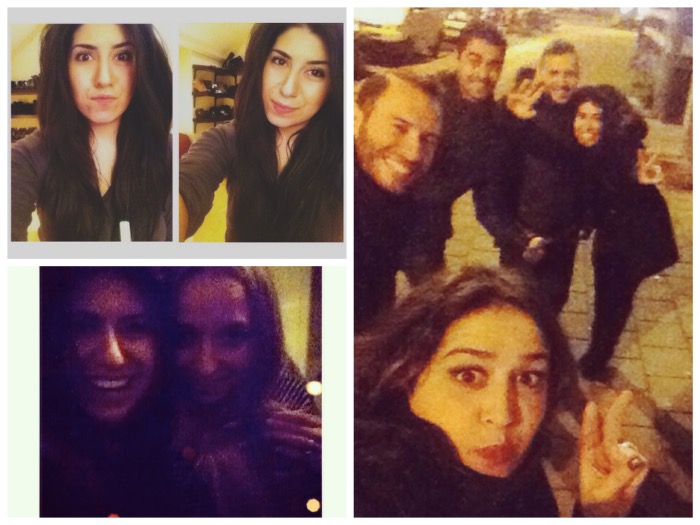 1. Klaar voor een feestje! 2. Pak ik net een handje chips, word ik herkend door een heel lief meisje! Haha BETRAPT! 3. Eind van de avond! Het was leuuuheeeuuk!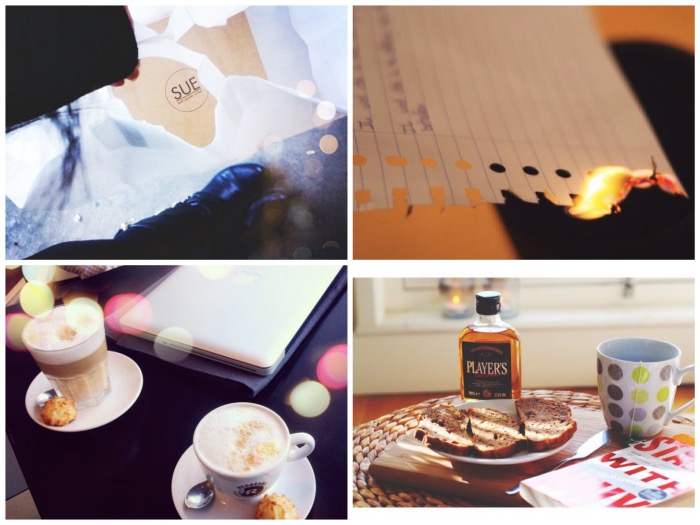 1. Afspraakje gehad met Kim van SUE FOOD! En ik kreeg toen dit doosje mee; ZO LEKKER en zó lief! 2. Ik schreef een artikel over hoe je praktische negatieve gedachtes kunt aanpakken. 3. Drukke dag, van afspraak tot bijpraten met een van mn beste vriendinnen 🙂 4. Ik had best een kater! En die bestrijd je dus zo :p #grapje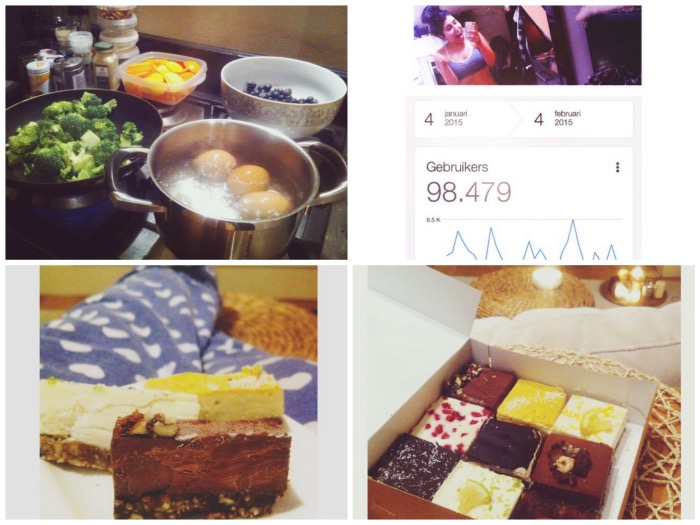 1. Om 6:00 uur 's ochtends gauw nog je lunch klaarmaken, ziet er dus zo uit. 2. DE BEZOEKERSAANTALLEN GAAN ZO GOED! Jongens (meisjes) ik sta echt versteld hoe hard het gaat! Heel dankbaar! 3. Kan gewoon niet afblijven en kan ook niet kiezen, alles is zo lekker van SUE. 4. Hadden jullie het interview al gezien met Kim van SUE FOOD? Erg inspirerend!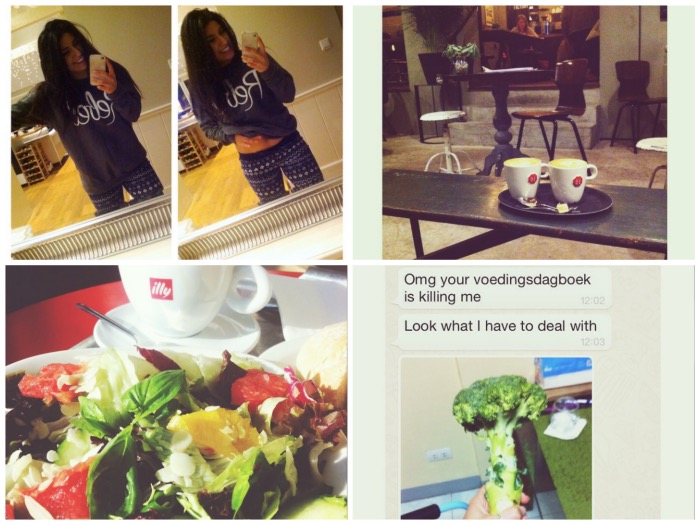 1. Ik wilde al zo lang een trui van dit merk, Rebel of Boef, dus ik besloot deze te kopen. Maar heb me toch vergist en een maatje te groot gekocht. Nu zwem ik erin, haha. 2. Koffie in Den Haag (Hometown Coffee) omdat ik iets te vieren heb! Het is vooral iets dat in mijn leven een omkeer heeft gemaakt, misschien niet voor iedereen zo boeiend, haha. Ik deel het van de week met jullie. 3. Na afspraak 1 gauw lunchen bij de Vapiano's en door naar afspraak 2. 4. Vriendin uit het buitenland checkt ook mn blog, ik moest zo hard lachen hierom!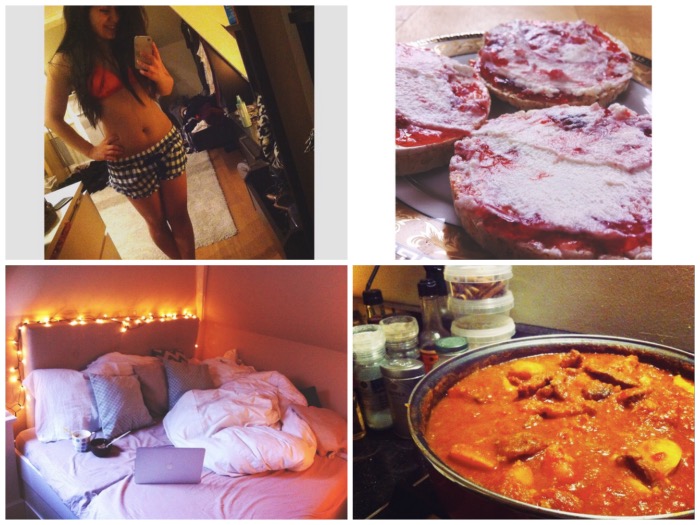 1. Ik train, ik train en ik train. Ik eet hier en daar wel wat teveel, maar dit komt langzamerhand ook weer een balans. Mn benen worden lekker strak en langzamerhand gaat het buikje naar binnen. Nu moet ik volhouden, maar eerlijk gezegd voelt het niet als volhouden (behalve met eten dan) maar heb ik echt plezier in de workouts die ik doe. Ik doe heel veel verschillende dingen; ik ren door de stad (jaja!), ik doe heel veel aan touwtje springen (het is zo leuk en intensief!), intervaltrainingen thuis en af en toe duik ik nog even de sportschool in. 2. Rijstwafel + jam + ricotta. Vlak voor het sporten. Jum! 3. Zaterdagochtend in bed, ik ben heel blij met mn huisje en bed, haha.   4. Stoofpotje gemaaktt!! Recept komt nog online 🙂