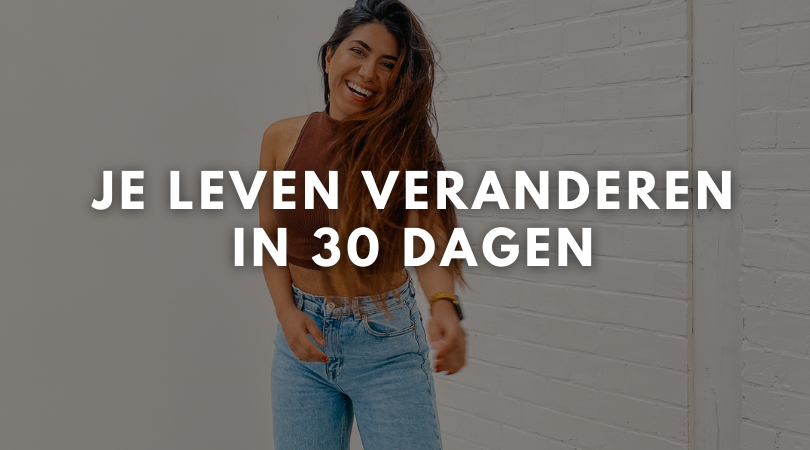 Heb je ooit van van de quote "don't dream your life, live your dreams" gehoord? Je kunt een hele hoop bereiken in 30 dagen als je je volle aandacht erop zet en van te voren de juiste 'maatregelen' neemt, zoals intenties zetten, een plan maken etc.
Zin om je leven in de komende 30 dagen even positief op de kop te zetten en te veranderen?  Hier wat ideeën voor veranderingen, als je eraan toe bent!

Ik geef je wat ideeën van plekken waar je je leven kan veranderen, ideeën om het te doen en random activiteiten (die eigenlijk helemaal niet zo random zijn). Het gaat er niet om dat je ze allemaal overneemt, maar kijkt waar er voor jou een vuurtje gaat branden: VOLG DAT!
Je relaties
De juiste mensen om je heen hebben is vaak cruciaal voor je mentale gezondheid. Maar dus ook wanneer je grote veranderingen wilt aanbrengen in je leven, Laat dat dus ook de perfecte plek zijn om te beginnen met veranderingen aanbrengen als deze niet naar wens zijn. Als je iemand in je leven hebt die je constant naar beneden haalt, je dromen of doelen niet support, probeer dan beetje bij beetje los te komen van deze persoon op een productieve wijze.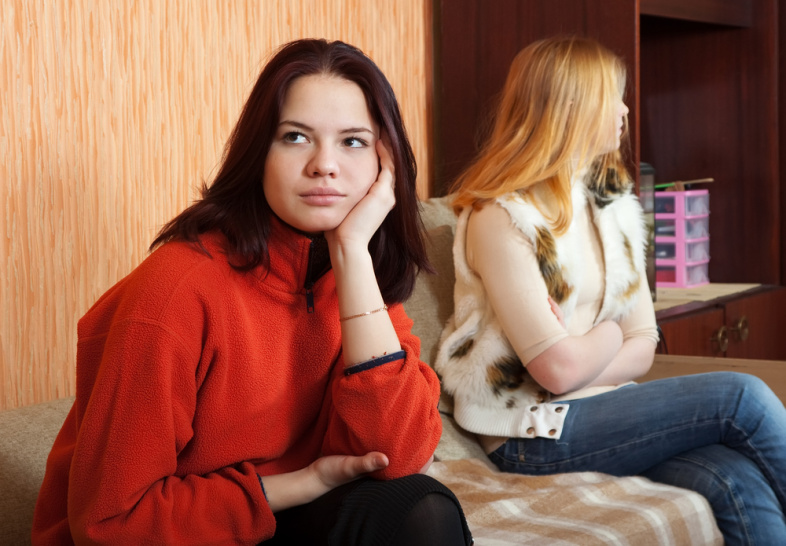 Creëer je doelen
Je kan wel een vaag idee hebben van wat je wilt, maar wanneer je er even voor gaat zitten en ze duidelijk gaat verwoorden zit er veel meer (daad)kracht achter. Je kunt ze ook SMART maken, maar dan zonder R, SMAT dus. De R van Realistisch laat ik er met liefde uit, want dat is niet hoe ik streef naar de beste versie van mijzelf.
Creëer ze, schrijf ze op en bewaar ze ergens waar je ze dagelijks kan zien.
Schrijf elke dag
Je kunt letterlijk je gevoel van je afschrijven, je gedachtes een plekje geven ook al zijn ze niet 'gefixt', of gewoon even wat chaos uit je hoofd krijgen. Schrijven kent zoveel geheimen die je pas gaat ontrafelen als je het gaat doen. Je hoeft geen goede schrijver te zijn, je hoeft ook niet te weten wat je gaat opschrijven, al is het "blablabla ik ben nu aan het schrijven, ik weet niet waarom ik dit aan het doen ben". Probeer eens om elke dag 1 bladzijde vol te schrijven en let eens op wat dit na 30 dagen met je heeft gedaan!
Dagelijkse yoga
Niet schrikken, yoga kan ook 5 minuten in een paar rek houdingen zitten. Het gaat er eigenlijk om dat je elke dag even aandacht hebt voor je lichaam en je ademhaling ermee verbindt.
Wissel wat entertainment in voor leren
Misschien een zelfhulpboek in plaats van een roman deze maand? Misschien een docu over het lichaam, voedsel, dankbaarheid, etc. in plaats van een serie? Een paar wissels hier en daar kunnen je horizon al verbreden! Je hoeft niet al je series of boeken op te geven (alsjeblieft niet zeg!) maar een paar wissels kunnen al veel positieve invloed hebben!
Upgrade je 'self care'
Misschien een gua sha routine toevoegen? Een maskertje? Je haren één keer per week uitgebreid verzorgen? Massage boeken? Sporten? Wandelen? Matcha maken?
Dit is het stukje waar je meer aandacht besteedt aan het verzorgen van jezelf.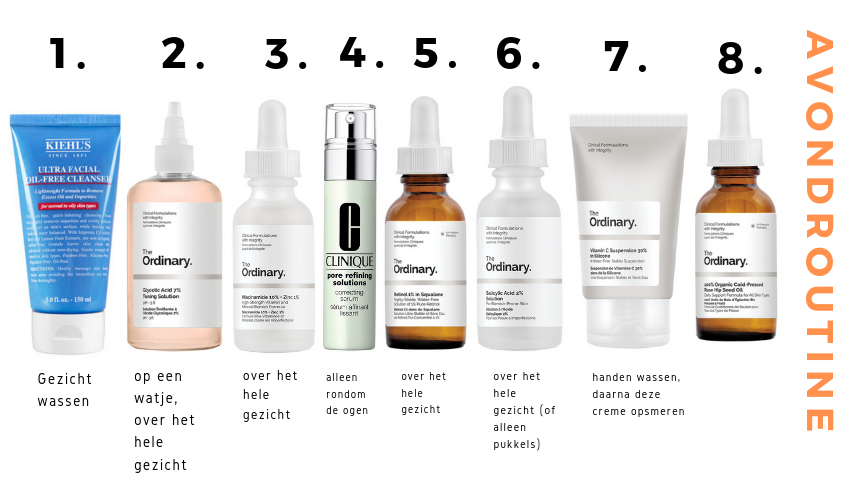 Doe iets alleen voor jezelf
Misschien het ontplooien van jezelf in een nieuwe hobby? Of iets wat je al jaren wilde proberen? Schilderen? Cursus over meditatie? Leren over NFT's? Een boek schrijven?
Mijn lijstje
Ik zal zoveel mogelijk artikelen vanaf nu ook persoonlijker maken, ik merk dat jullie dat waarderen en ik snap ook heus dat het stiekem leuk is om te weten wat en hoe iemand anders iets doet (ook al hangt er altijd oordeel omheen, ik ga het toch weer meer doen ;)).
Dit zijn mijn dingen waar ik de komende maand aan ga werken:
Elke dag 1 bladzijde schrijven (creativiteit en emotionele ontwikkeling)
Dagelijks yoga (self care en beweging)
3 x per week pilates (self care en beweging)
iceroller over mijn gezicht elke ochtend (self care)
leren over NFT's (iets voor mijzelf)
Weet dat er heel veel kracht schuilt achter iets besluiten, een intentie zetten en met focus te werk gaan. Niks moet, alles mag!