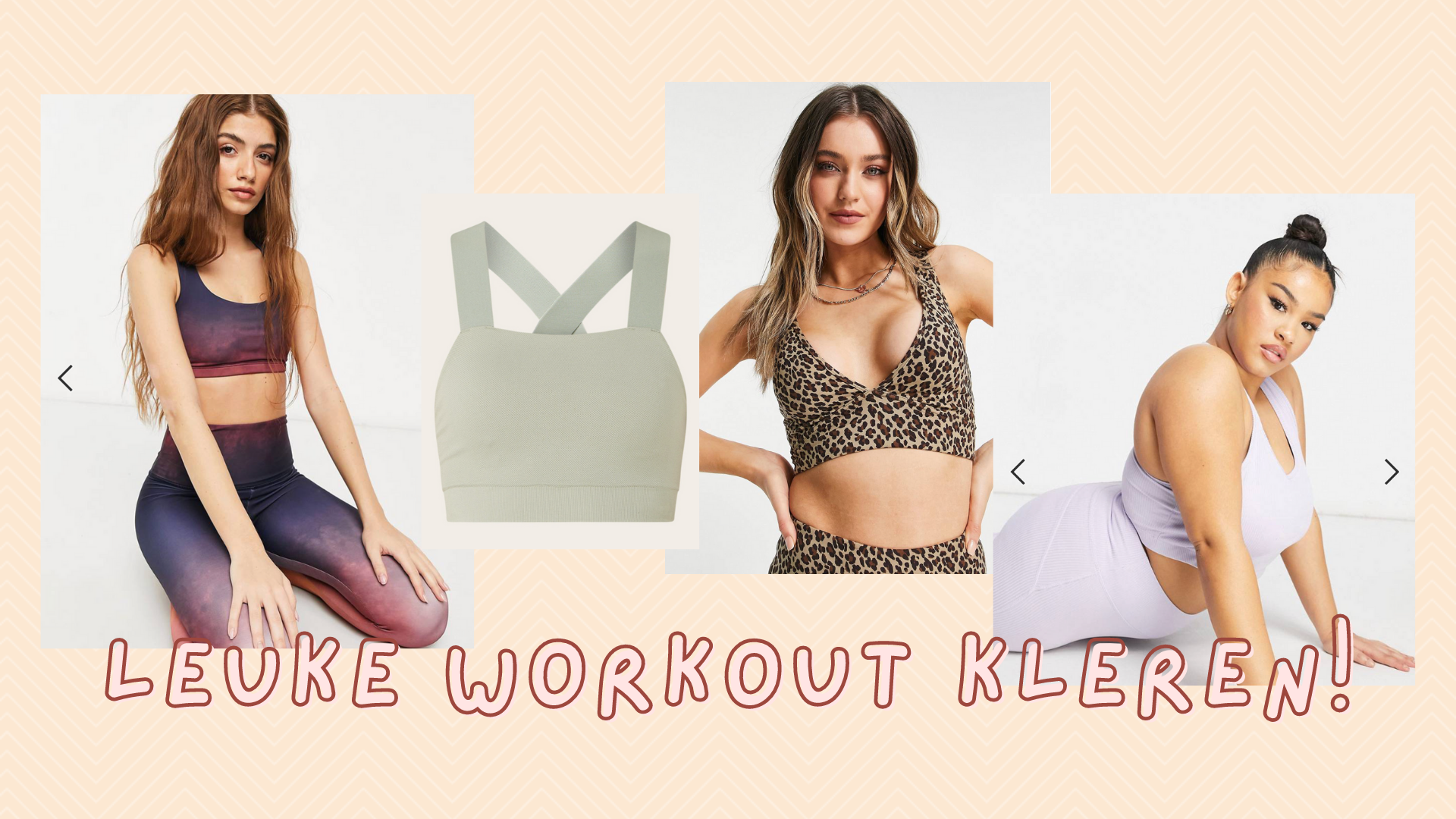 Nu de sportscholen weer open zijn, het weer lekkerder wordt (duurt even, maar het komt goed) en je op mijn blog aan het lezen bent (lol) – is het misschien wel extra inspirerend om leuke workout kleren te kopen! Ik heb wat heerlijke setjes voor je verzameld waar mijn hart sneller van gaat kloppen.
Want ik ben helemaal voor het gehele proces omtrent deze gezonde leefstijl leuk en luchtig te maken. Mocht dat gepaard gaan met leuke workout kleren voor je, dan is dit artikel voor jou!
Cheetaaaah!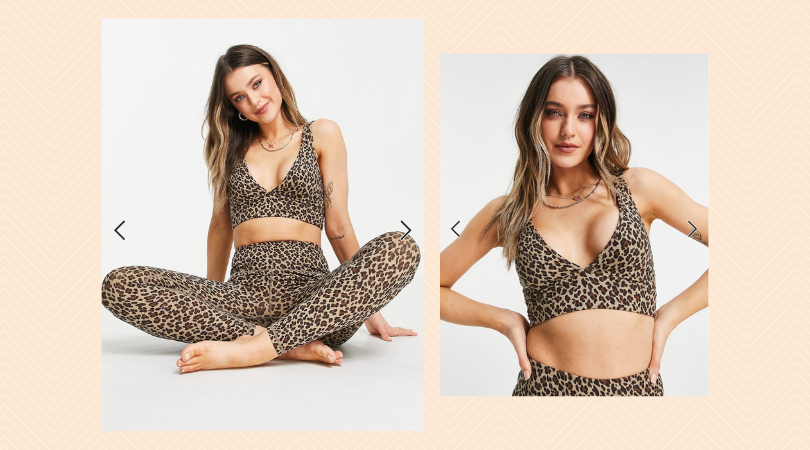 Hoe heerlijk is dit setje met cheetah (jachtluipaard) print?
Ik weet dat online, en voornamelijk op Instagram, dit soort setjes heel leuk zijn – maar dat velen zich er offline toch niet aan durven te wagen. Ik zou je juist willen aanmoedigen om de dingen te dragen waar je blij van wordt! Boeiend wat de wereld ervan vindt! Check deze video als je nog twijfelt 😉
Panterprint!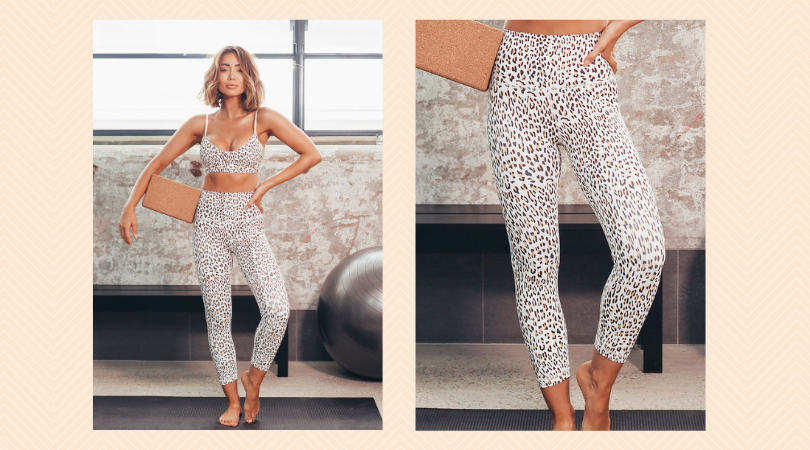 Als we binnen de printjes blijven, dan is dit ook absoluut een favoriet want ik heb hem zelf! De panthera broek van Slinkii. Het trekt absoluut de aandacht en een paar jaar geleden was dat het laatste wat ik wilde rondom mijn benen. Maar tegenwoordig draag ik alleen nog maar de kledingstukken waar ik blij van wordt, niet de kledingstukken die me 'er slank uit doen zien'.
Wat een tijdverspilling vind ik dat! Ik geniet van mijn lichaamsvorm en ook hoe het langzamerhand verandert. Deze legging is een oprecht cadeautje voor mijzelf! Wie weet schaf ik binnenkort ook het topje erbij aan – dan ga ik voor de sports crop top (op de foto zie je de bralette).
Vurige ombré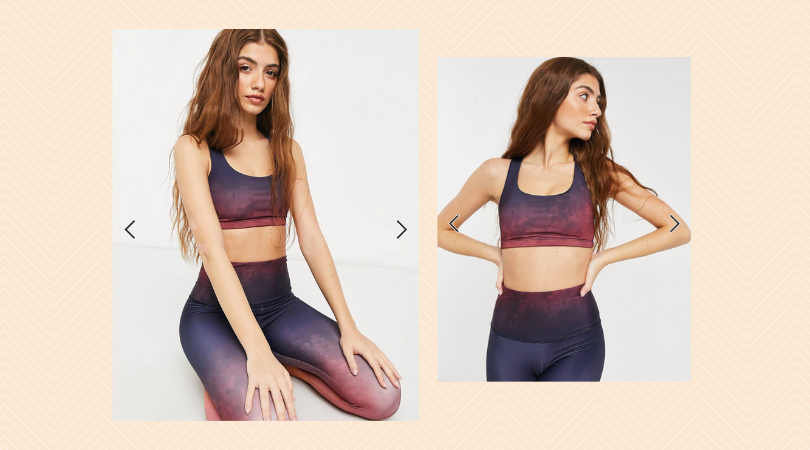 Ohh wat is deze set toch prachtig! Ik blijf in de setjes, zoals je ziet. Deze set doet me denken aan een warme zomeravond of een yoga workout bij kaarslicht. Love it!
Geribbelde Lavendel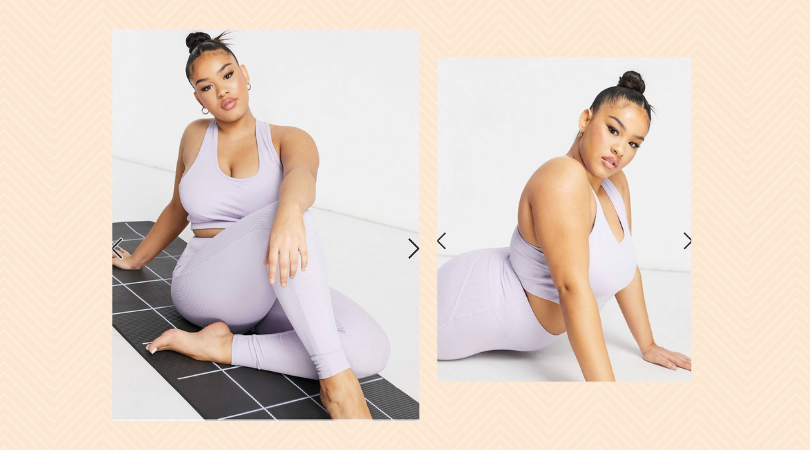 Ohhh, deze kleur!! Deze stijl! En als je inzoomt zie je dat het een geribbelde stof is, wat ik altijd heel mooi vind én lekker vind zitten.
Old school cute!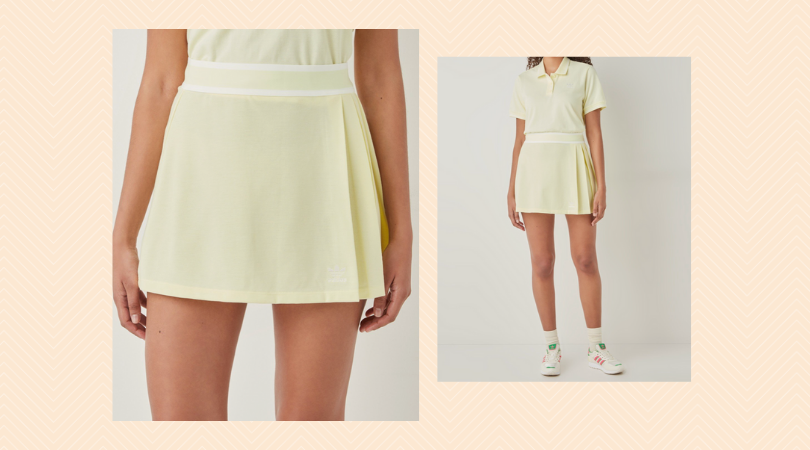 Tennis? Squash? Golf? Of wanneer je gewoon helemaal into the old school stijl bent vind ik dit setje te cute! Je moet er maar net van houden, maar misschien is dit precies je vibe of wat je wilt dragen. Do it!
Zacht en mooi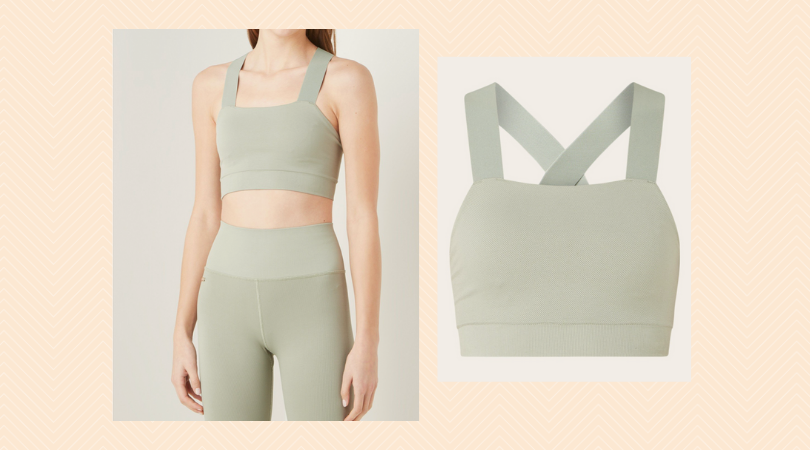 Ik ben zo'n fan van het merk Lune (Active) omdat de stoffen ongelooflijk zacht en van goede kwaliteit zijn. Dit setje is niet alleen zacht qua stof, maar ook qua kleur.  De stijl vind ik tijdloos, het topje zou zelfs buiten de sportschool leuk staan met een rok(je), spijkerbroek of een relaxte loungebroek!
Ik heb er zin in!
Yess, er komt zoveel nieuwe energie vrij bij mij bij nieuwe mogelijkheden, zoals het trainen in de sportschool! Laten we gebruik maken van het momentum om een stapje verder te komen 🙂 Ik heb er zin in!