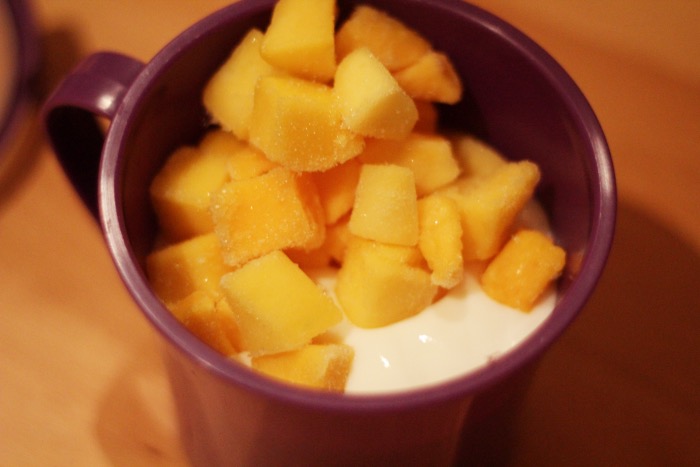 Ik heb altijd een beetje moeite met de lunchbox foto's. Aangezien ik mijn eten voor op kantoor of in de vroege ochtend klaar maak of in de late avond. En dan krijg je lelijk geel licht. Zodra het lente wordt zal dit er wat beter uit zien, maar in ieder geval hoop ik dat je weer wat ideetjes kunt meepikken met deze post!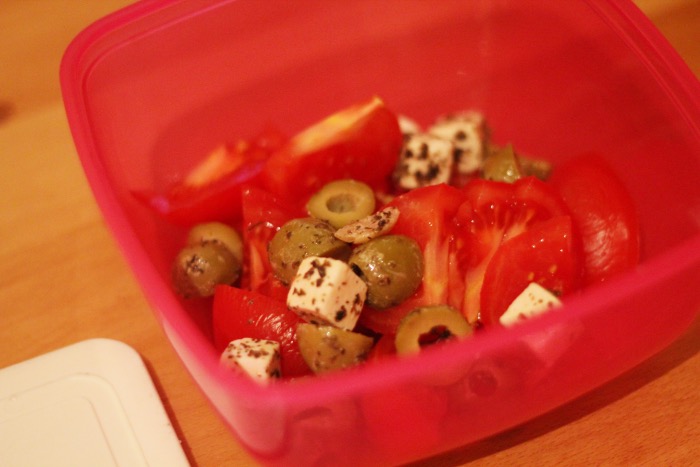 Salade in the making. Olijven met feta (ja soms gaat er een stuk knoflook mee, ik lig daar niet van wakker), tomaat.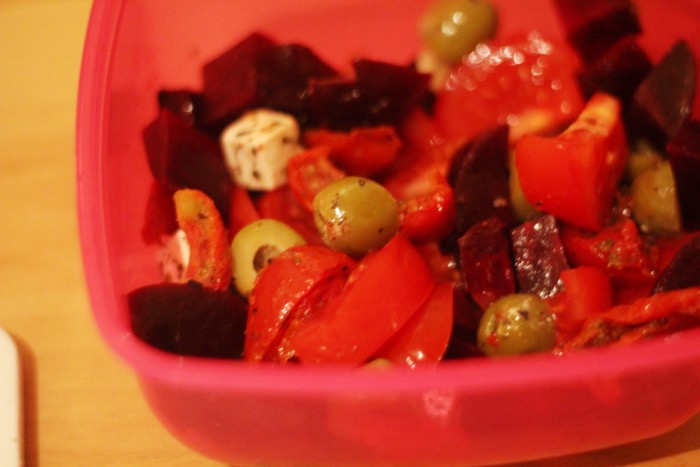 Rode bieten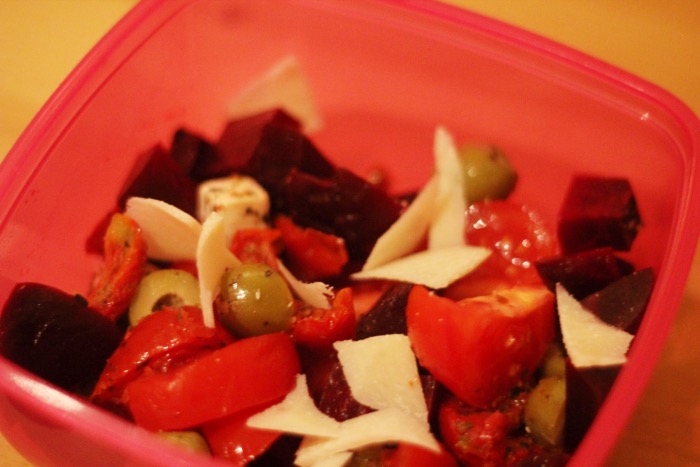 Parmezaanse kaas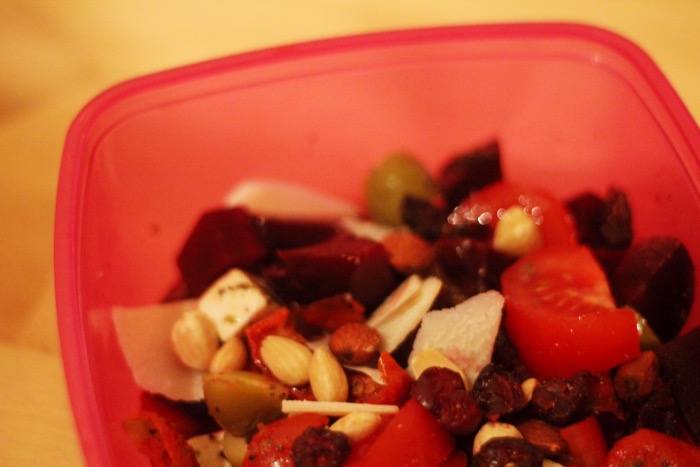 En dan wat noten + cranberry's (dit is een standaard zakje namelijk)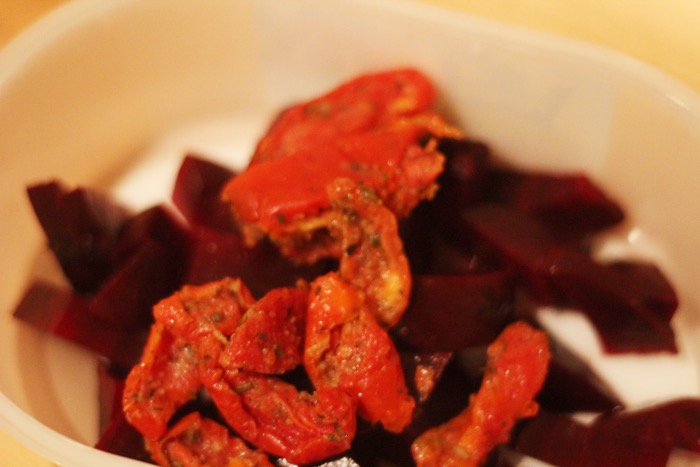 Salade nummer 2, zongedroogde tomaten + bieten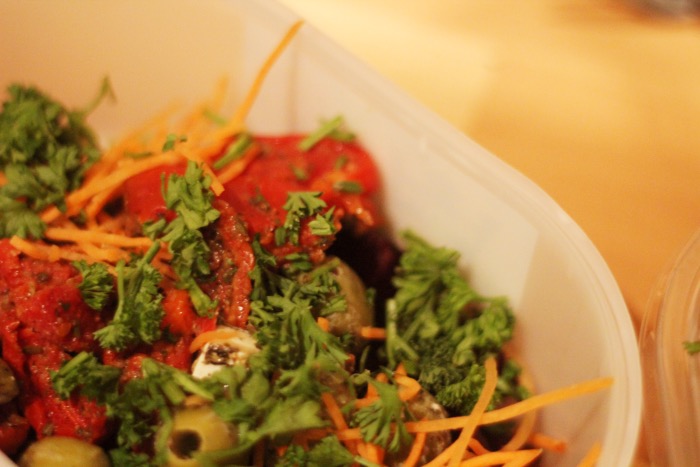 peterselie, julienne wortel, olijven en feta kaas.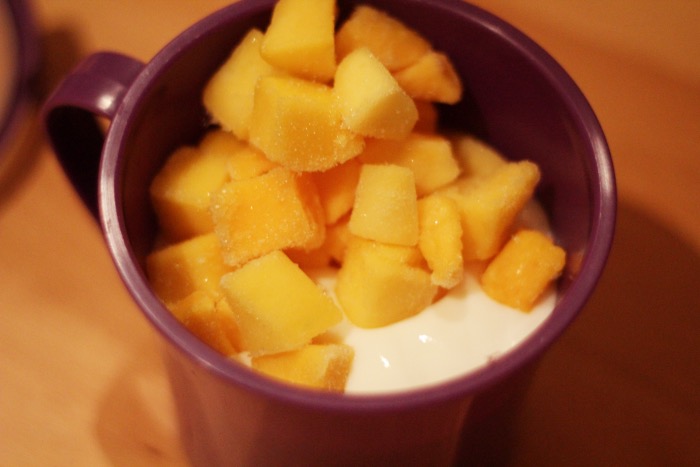 Yoghurt met diepvries mango, dit is dan ontdooit op het moment dat ik het ga eten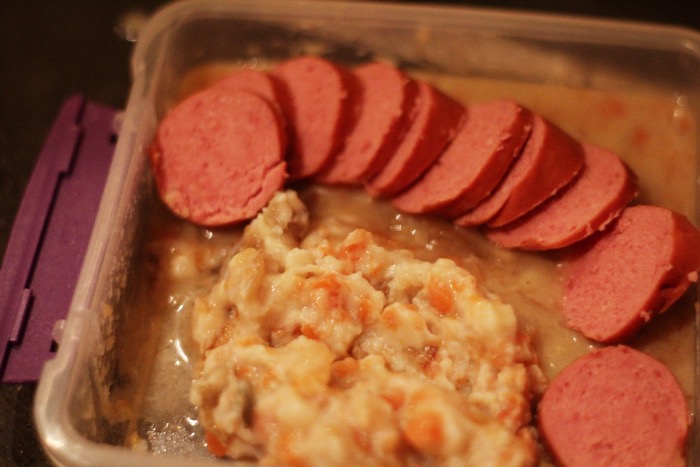 Laatste beetje stamppot met worst mee. Het ziet er niet uit doordat de jus er ook doorheen zit haha. Maar heerlijk was het!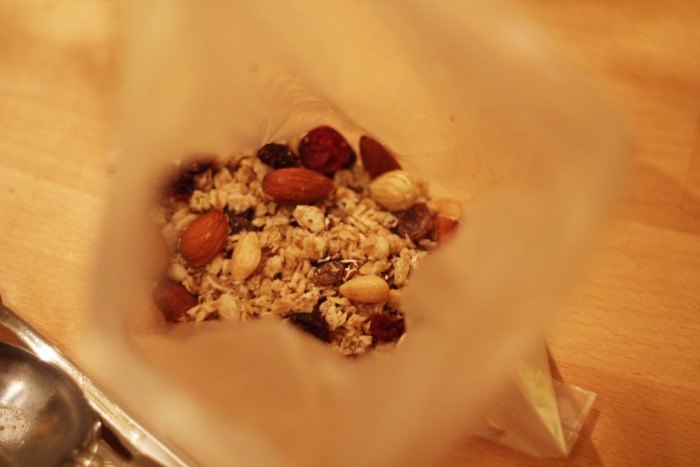 Zakje cruesli en noten mee, voor in mn havermout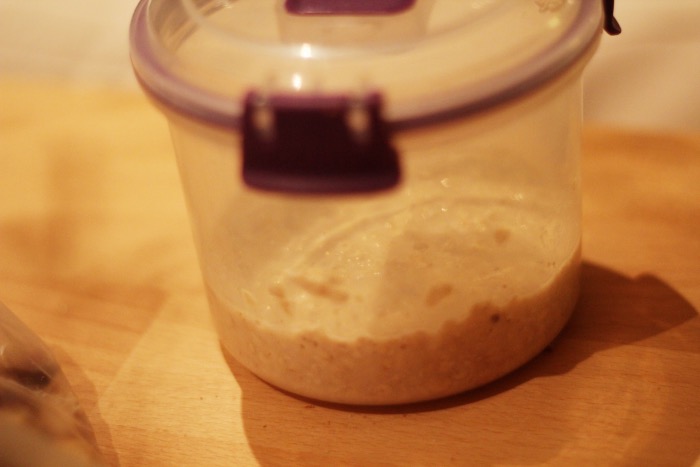 Havermout, ja dit is niet heel veel, maar ontzettend vullend. Ik zet het bakje in de magnetron op kantoor en dan verdubbeld de hoeveelheid ook.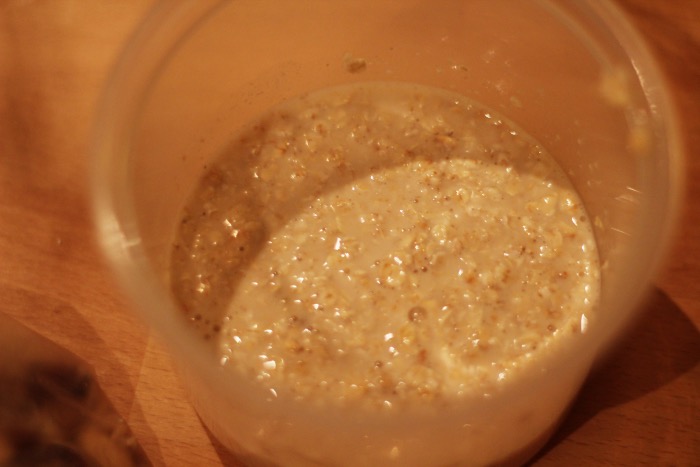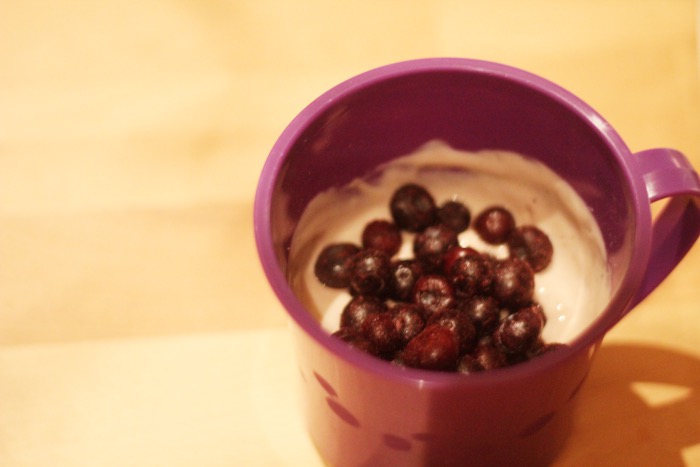 yoghurt met diepvriesbosbessen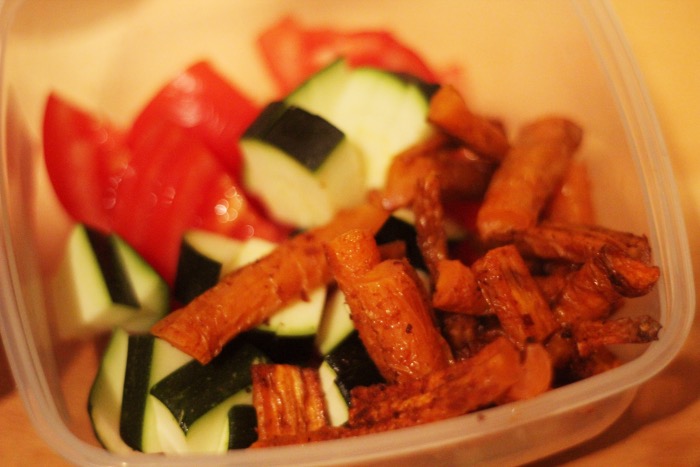 Salade nummer 3, wortels uit de airfryer, courgette, tomaat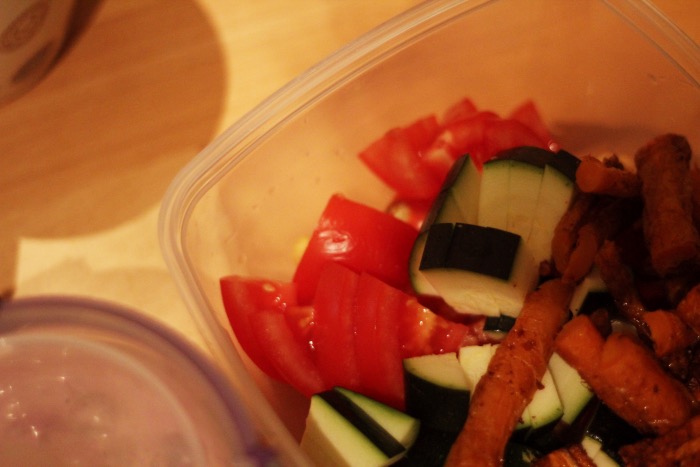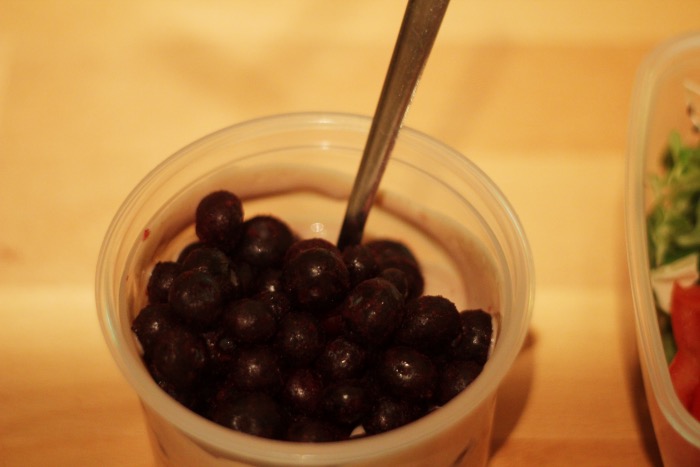 Same old!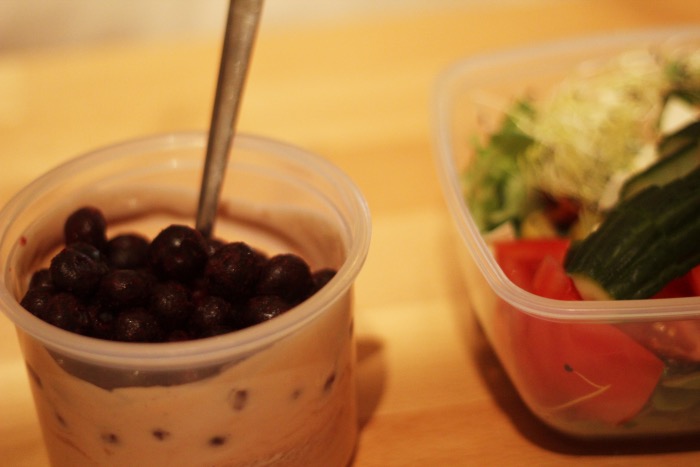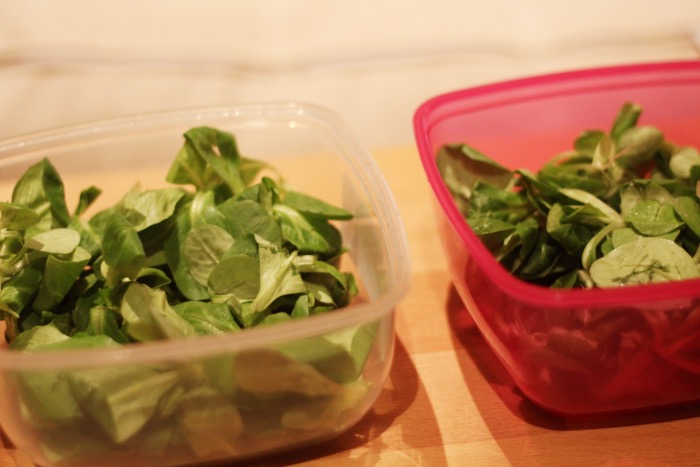 En nog meer salades, worden jullie er al moe van?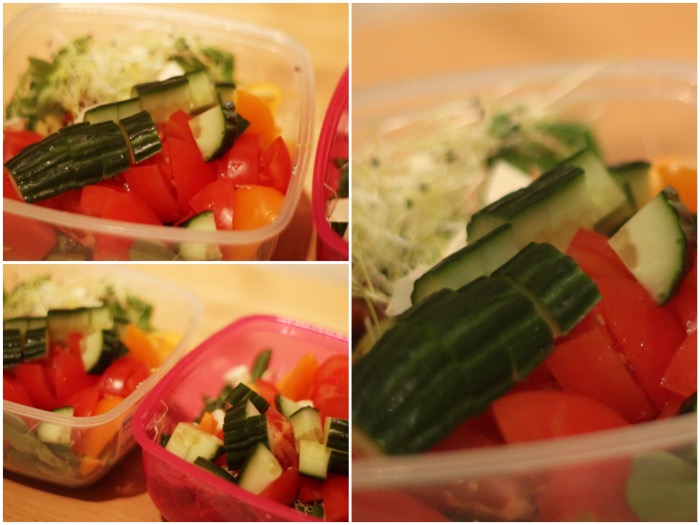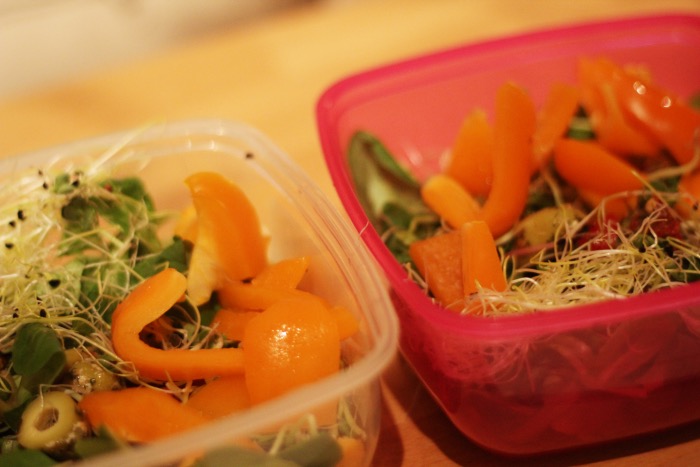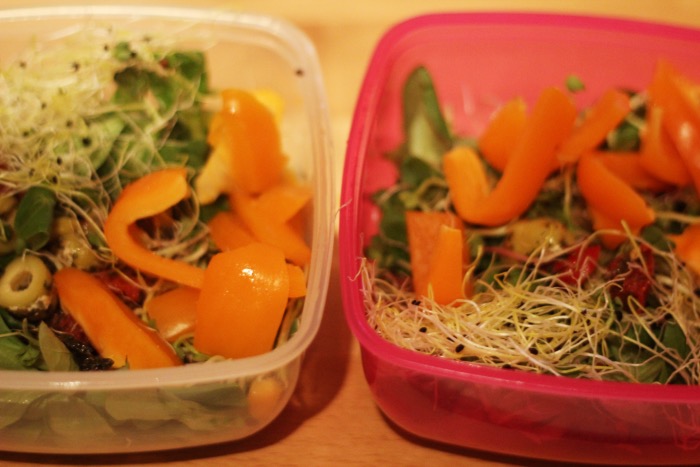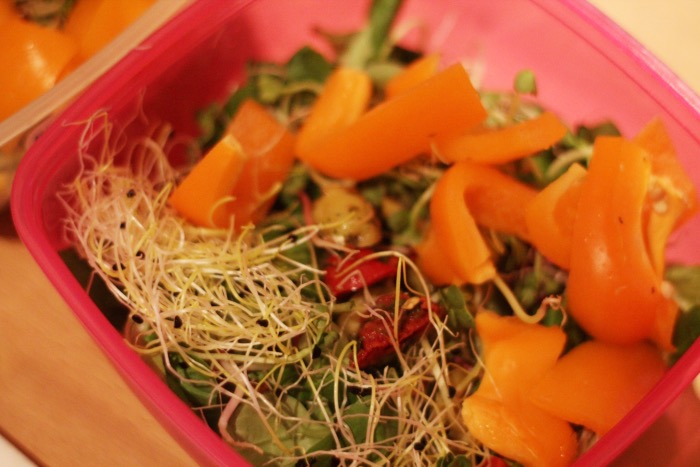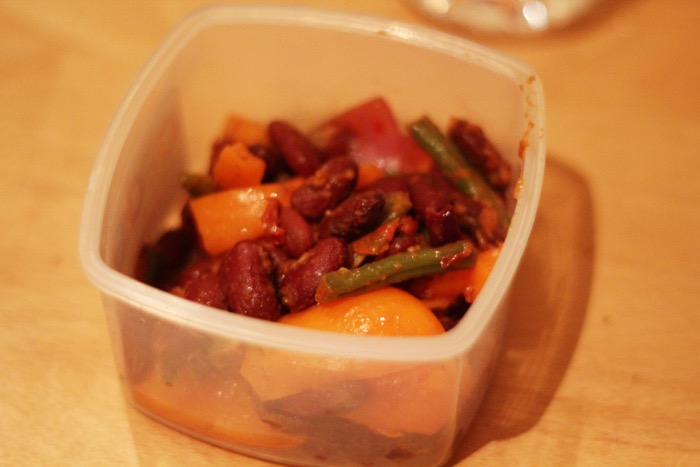 En dit soort prutjes neem ik ook mee omdat het over is van de avondmaaltijd.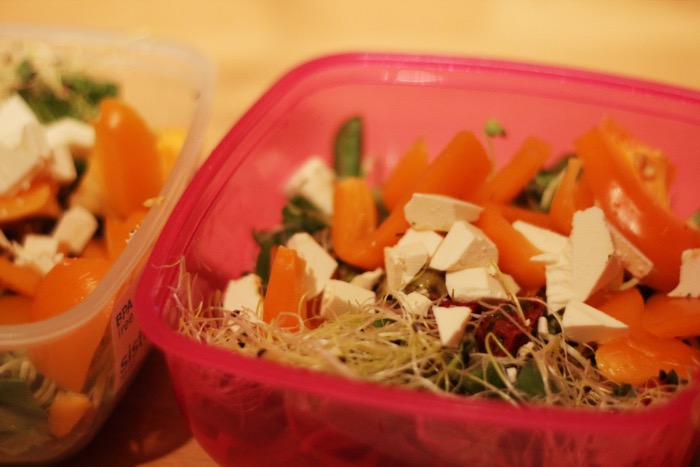 Altijd weer een mooi moment als ik mn bakje mag openen op kantoor om te lunchen 😉 haha.