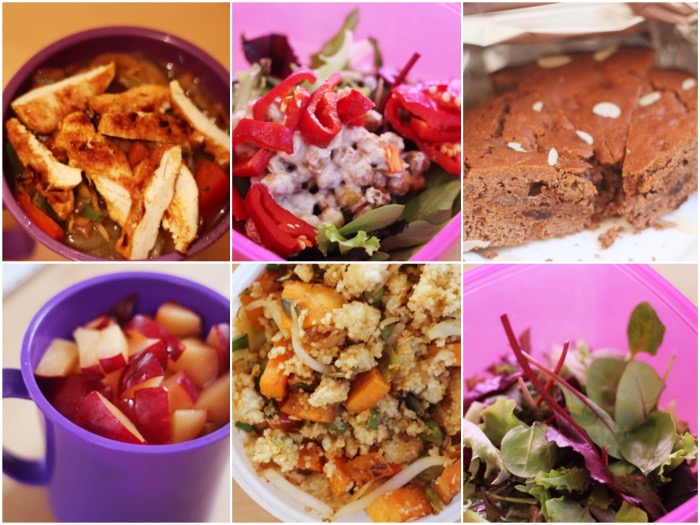 Yaaaaay het is weer tijd voor een lunchbox post! Stiekem sta ik toch een beetje versteld hoe ik de tijd heb gevonden om deze gerechtjes mee te nemen naar kantoor en daar dus nog steeds gezond en lekker te eten. Mag ik voor deze ene keer in mijn hele blogcarrière mezelf een schouderklopje geven? Haha. Oké, nu naar de post! 
Sla. Werkt altijd goed.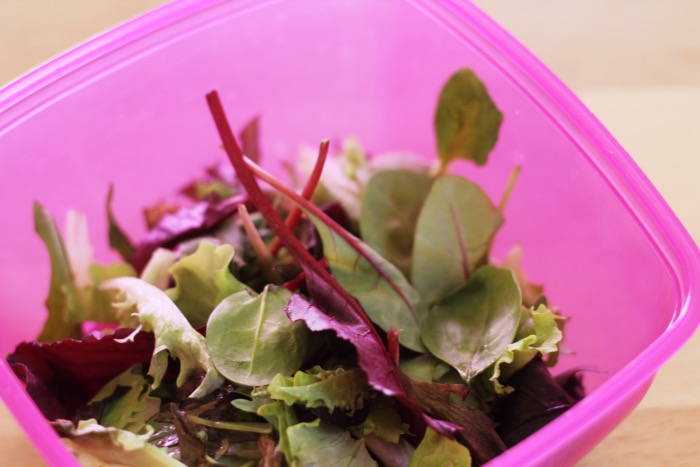 Vooral in een roze bakje.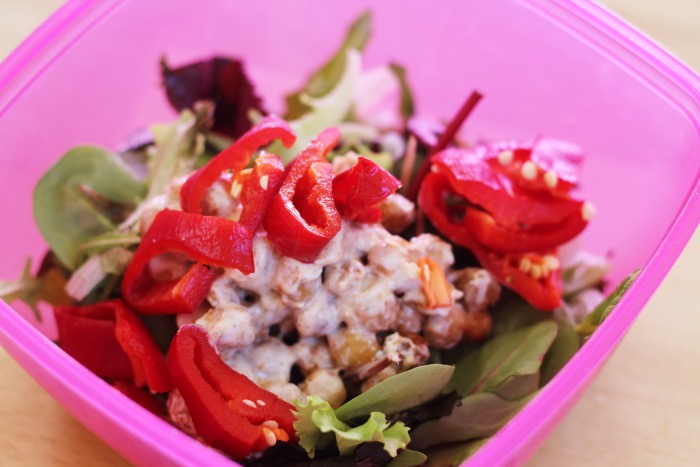 Ik had nog wat geroosterde kikkererwten met de yoghurtsaus over van mijn "Zoete aardappel met kikkererwten uit de oven" recept. Dus dat kon mooi hierbij! Met wat paprika.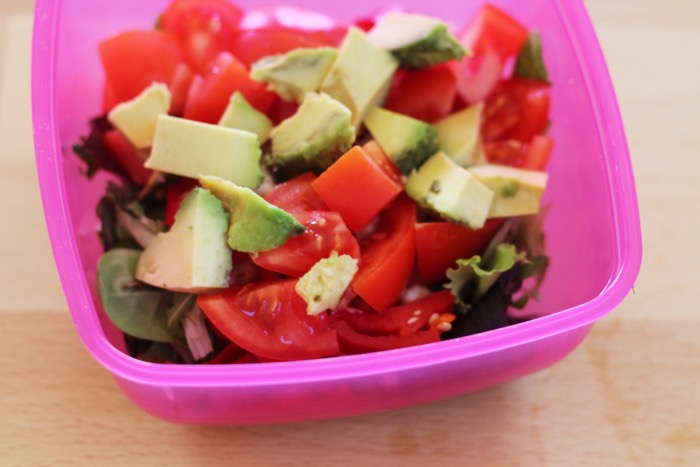 En avocado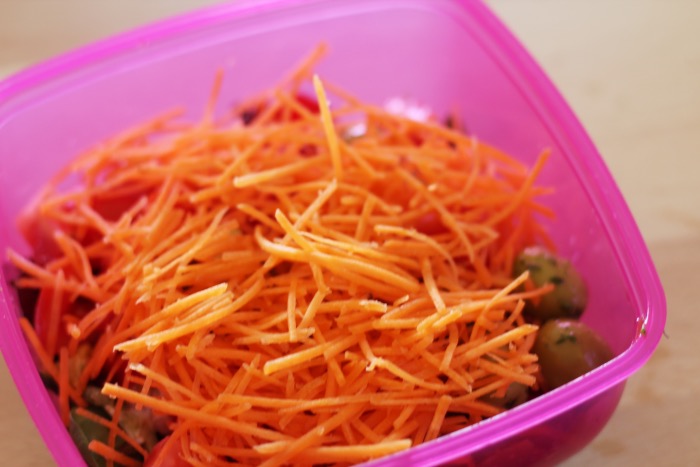 Olijven en julienne wortel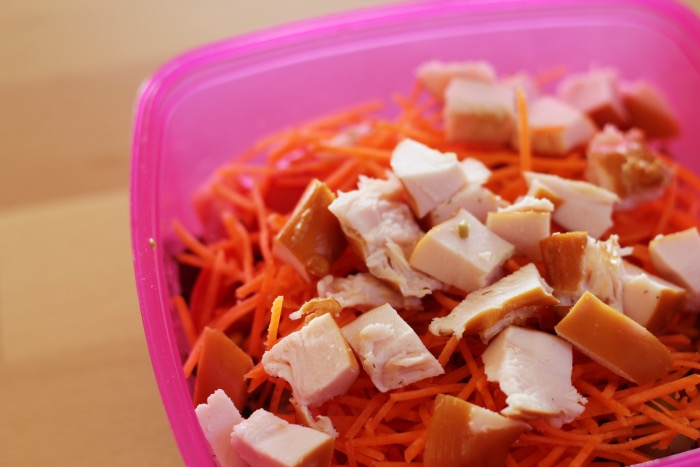 Gerookte kipfilet voor extra eiwitten!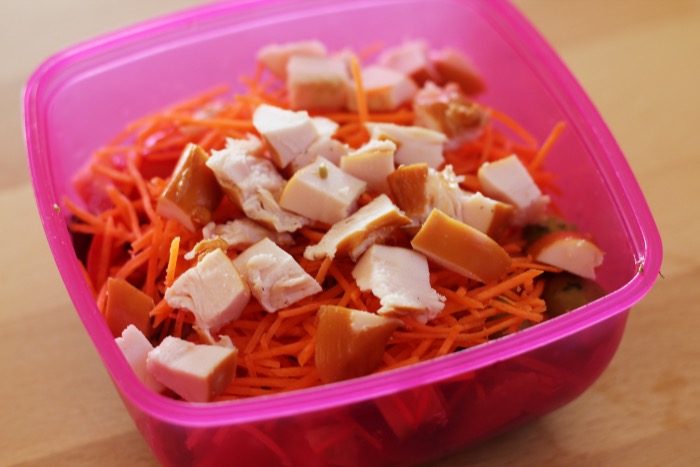 En klaar!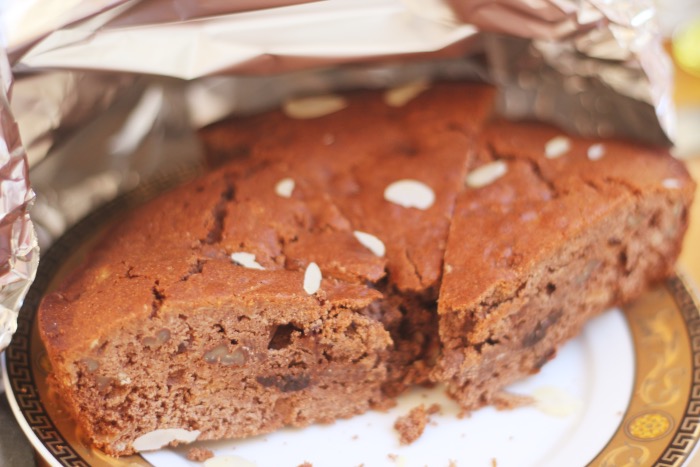 Dit krijg je als je alleen woont en taarten bakt voor je blog. Hoewel ik nog een kleine bakvorm gebruik is het meestal teveel. Dus daar gaan stukken van mee naar kantoor, voor mij en als ze lief zijn ook voor mijn collega's ;p. Dit is de "Minder zoete chocoladecake met pruimen".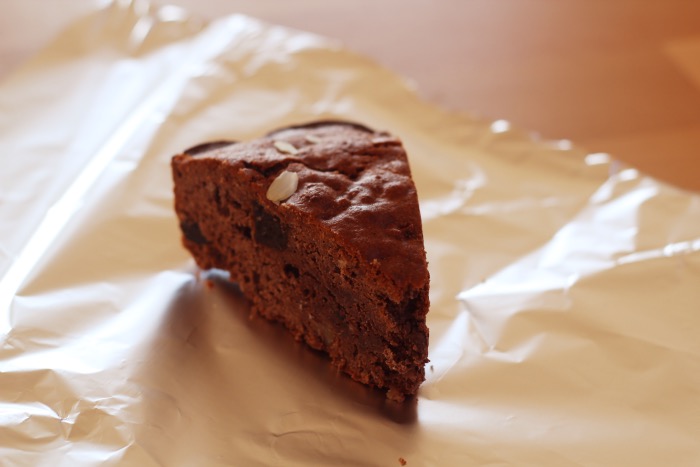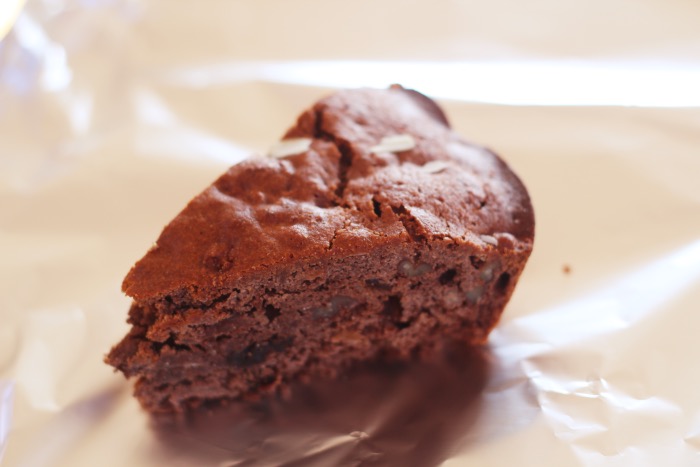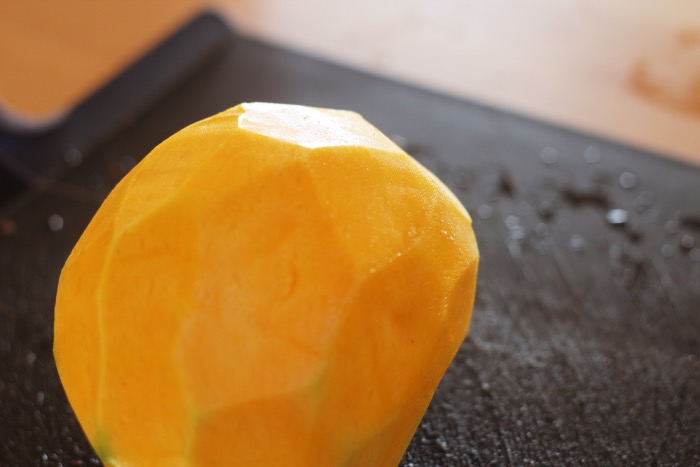 Kijk hoe mooi de kleur van deze mango is! WOW.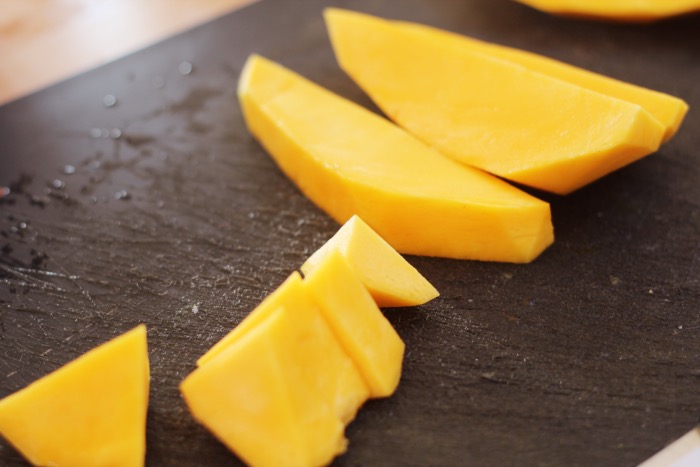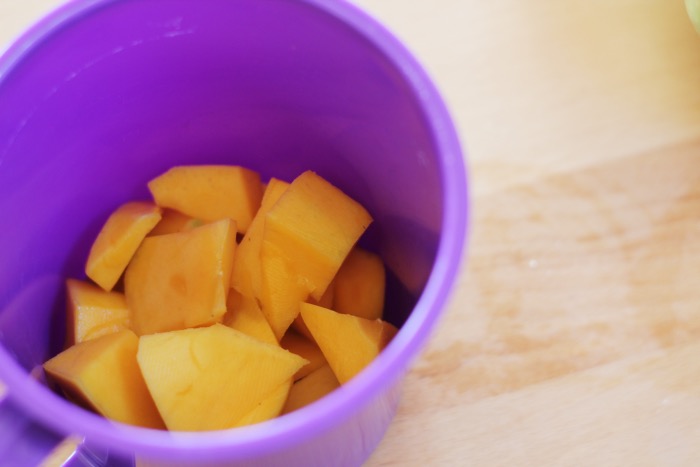 Fruithapje, zullen we maar zeggen.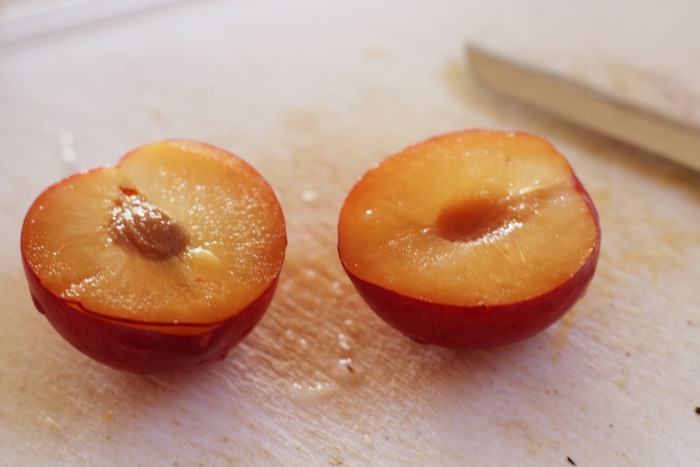 Met een pruim.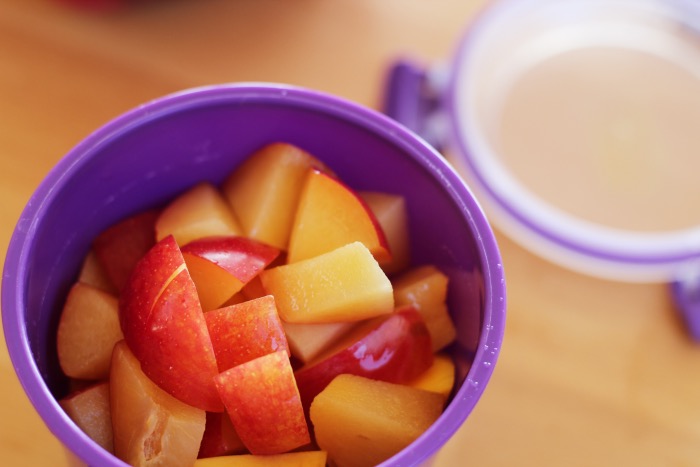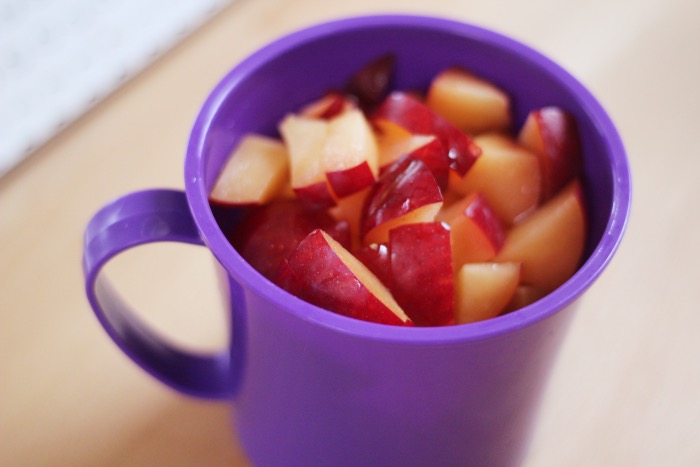 Ik krijg zin in de zomer als ik deze kleuren zie.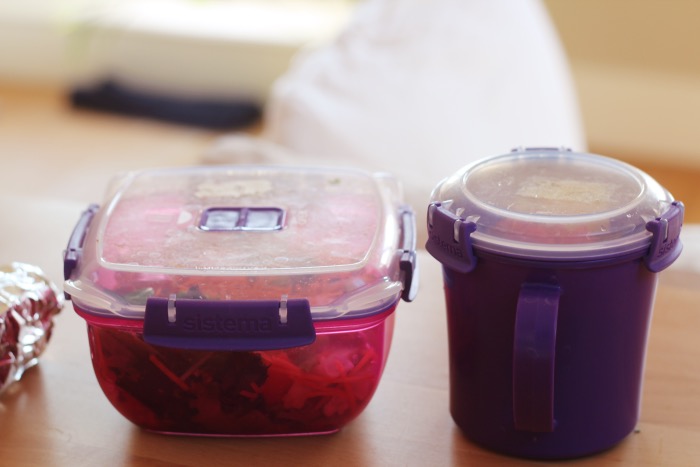 Alles ready in de bakjes! Ik ben fan van de bakjes van Sistema, mocht je dat nog niet weten. Sinds kort spot ik ze echt overaaaal! Van de Albert Heijn tot de Xenos tot de Blokker. Online kun je ze krijgen op "Sistema To Go" van Gestrikt.nl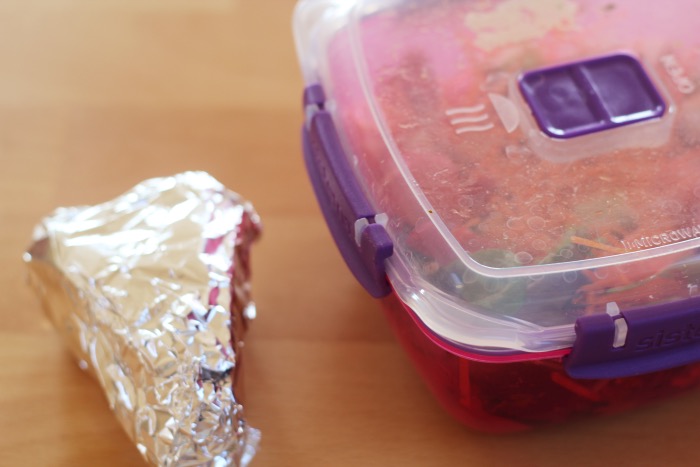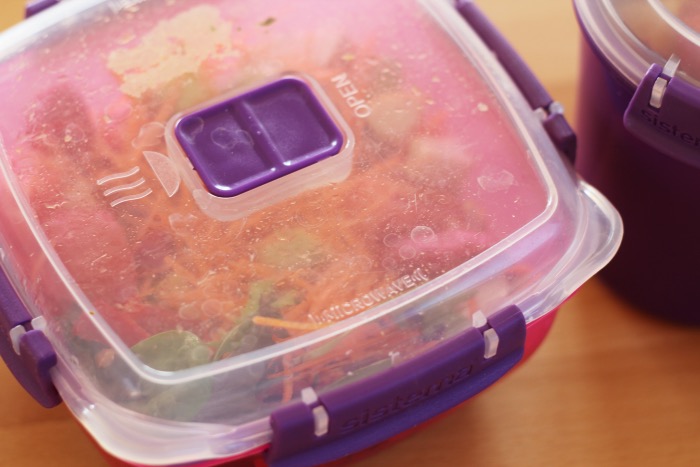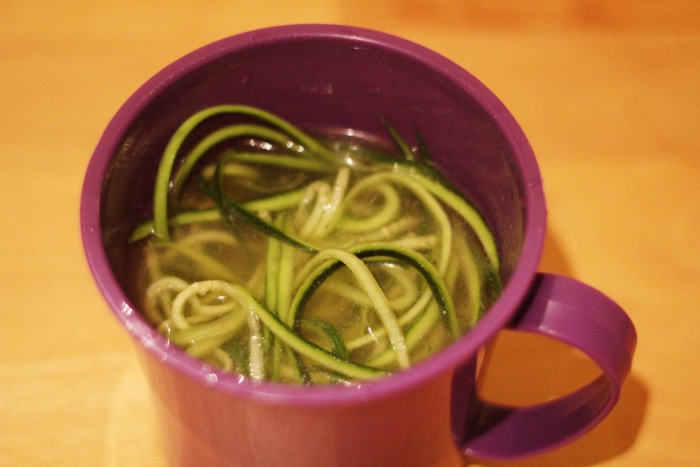 Het recept van de courgette noedels, ook daar heb ik natuurlijk weer van over. Dat gaat in de Soup To Go mee! Nog steeds oppassen als je er zoveel vocht in hebt, maar over het algemeen blijft je tas schoon met dit bakje. Ik doe er altijd voor de zekerheid nog een plastic zakje omheen.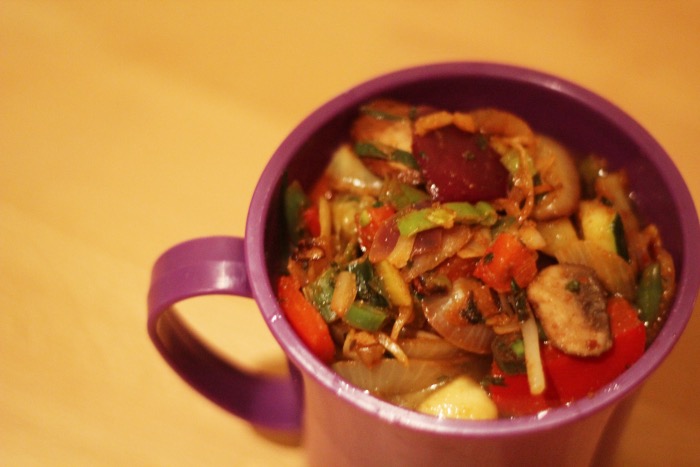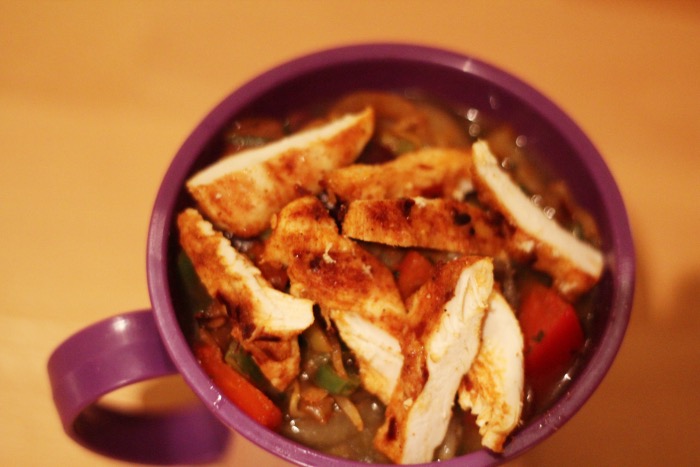 Groente en kip erbovenop en klaar!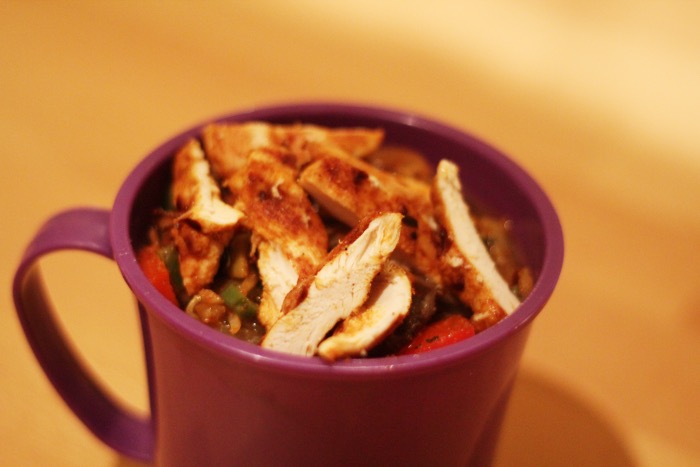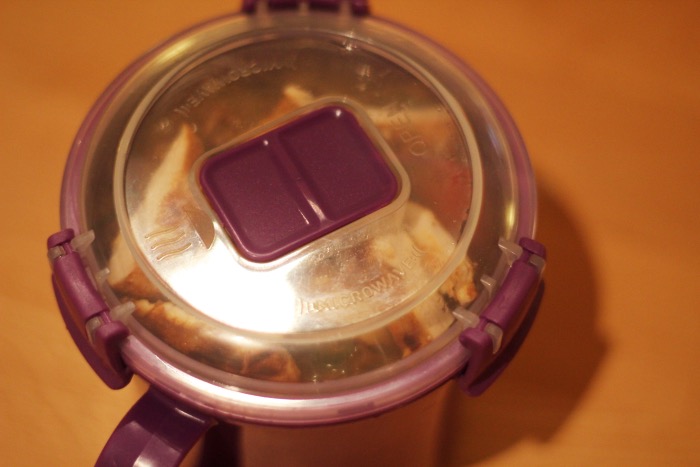 Handig dit, je kunt hem dus nog opwarmen in de magnetron.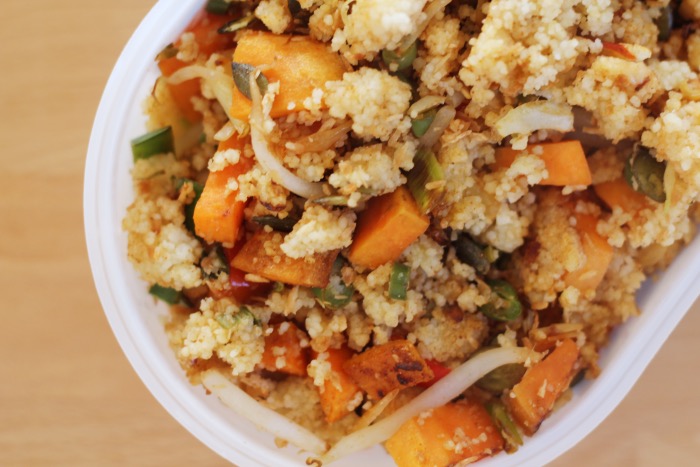 Ergens door de weeks ga ik naar de bioscoop met een vriendin, na werk. Om wel een beetje op de centen te letten nemen we allebei wat eten mee naar kantoor om te eten voor we naar de bios gaan. Dit is wat ik meeneem én hier komt nog een recept van. Je kunt het misschien al wel zien: Couscous, zoete aardappel, groente en pompoenpitten.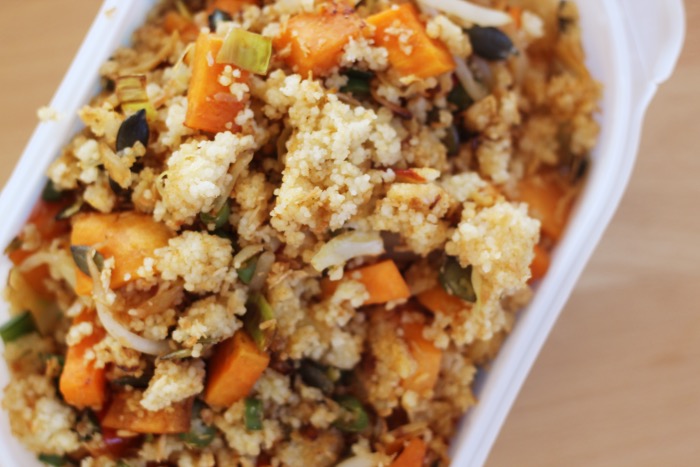 Hopelijk heb je hier weer wat inspiratie door opgedaan! 🙂 En nu heb ik weer honger.