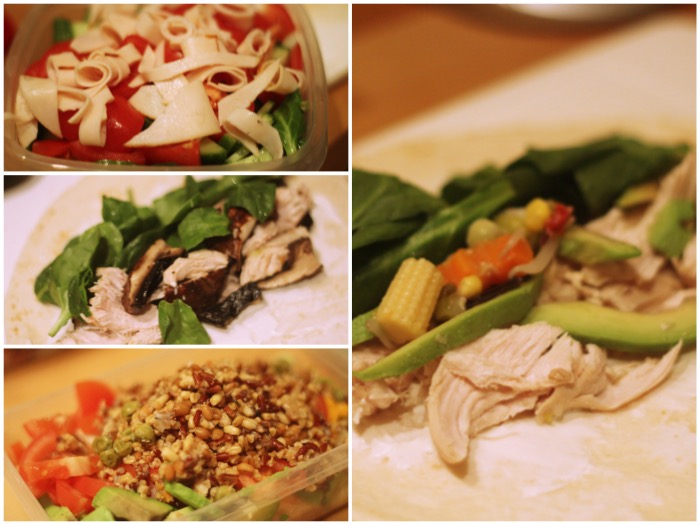 Lunchboxjes! Ik draai flinke overuren de afgelopen weken dus de luchboxjes moeten vooral niet teveel tijd in beslag nemen. HUP, in een bakje of in een wrap en gaan!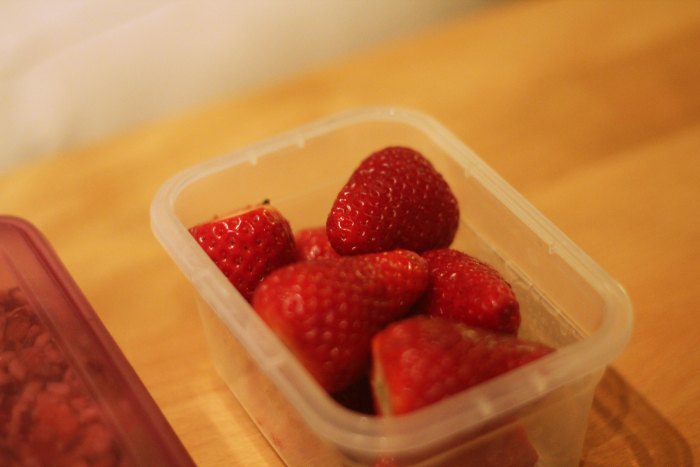 Snack aardbeitjes 🙂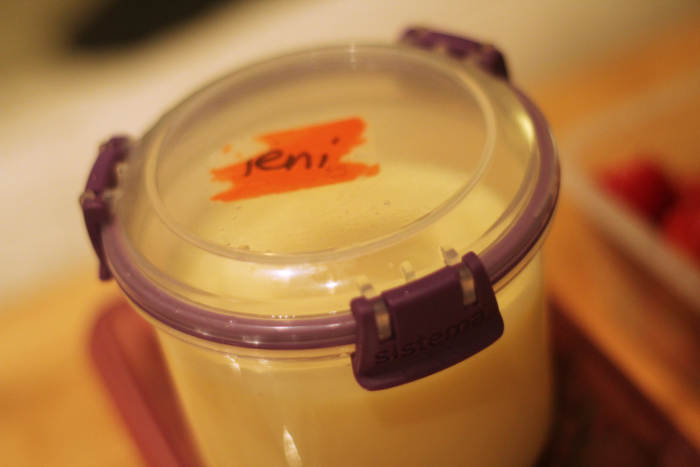 Yoghurt mee. Tegenwoordig nemen meer mensen in hun Sistema bakjes eten mee naar werk, dus we moeten stickeren! Anders gaat alles door de war. Haha. De bakjes kun je kopen op Sistema-to-go.nl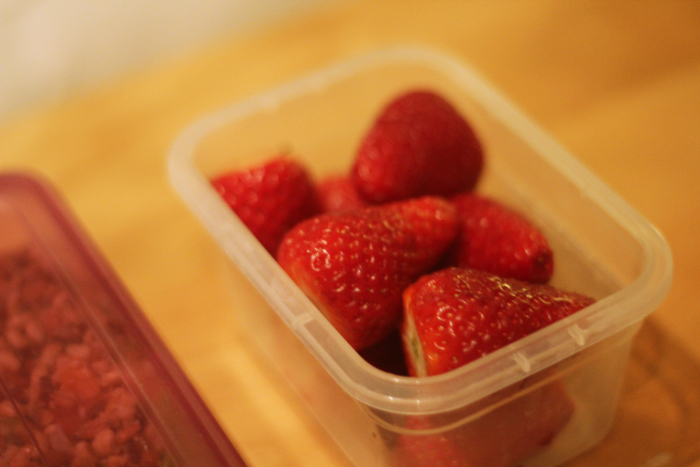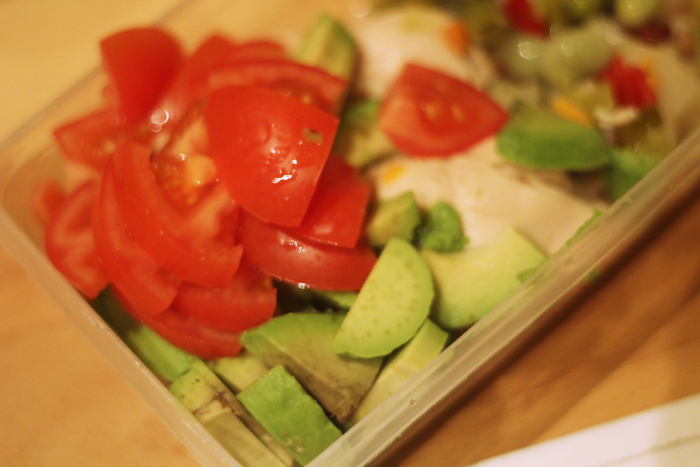 Bakje met "rest groente". Tomaat, avocado, en een mixje met diepvriesgroente + gekookte kip.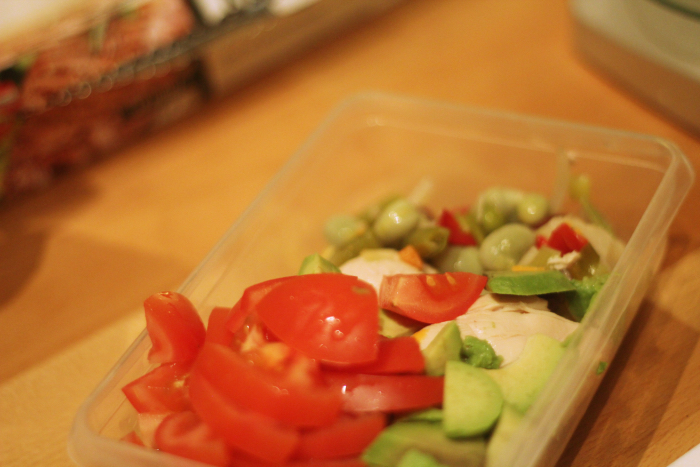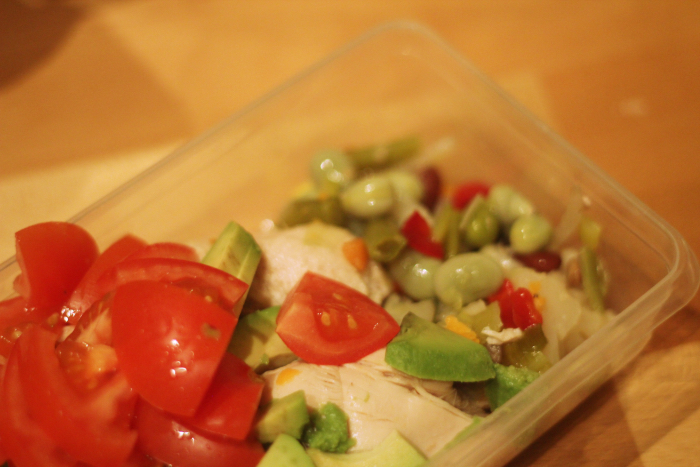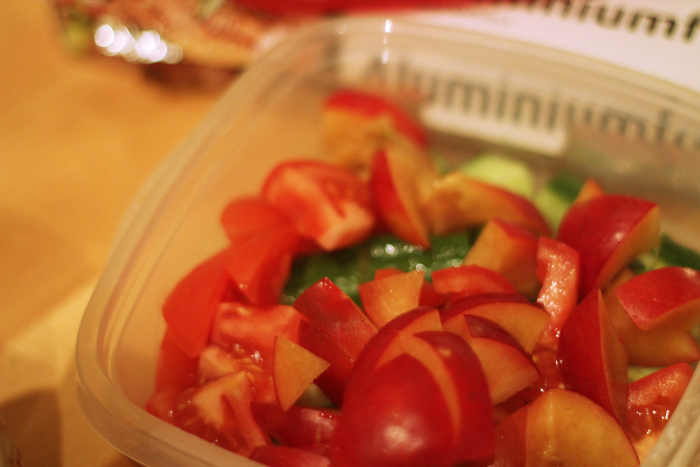 Komkommer, pruim, tomaat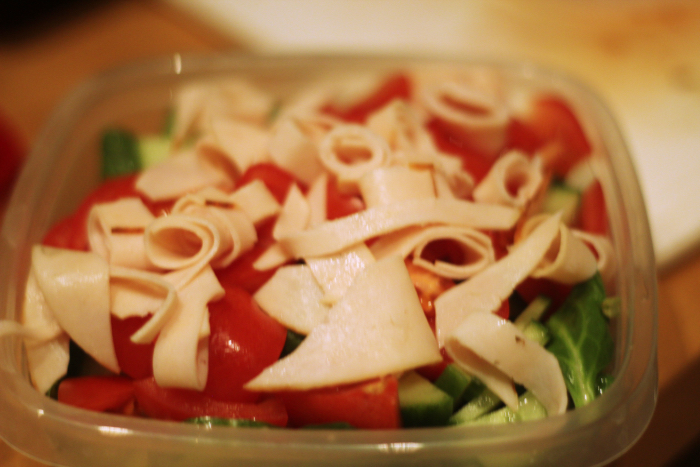 \
Kipfilet plakjes opgerold, in stukjes gesneden en dat er bovenop gedaan. Snel. Makkelijk.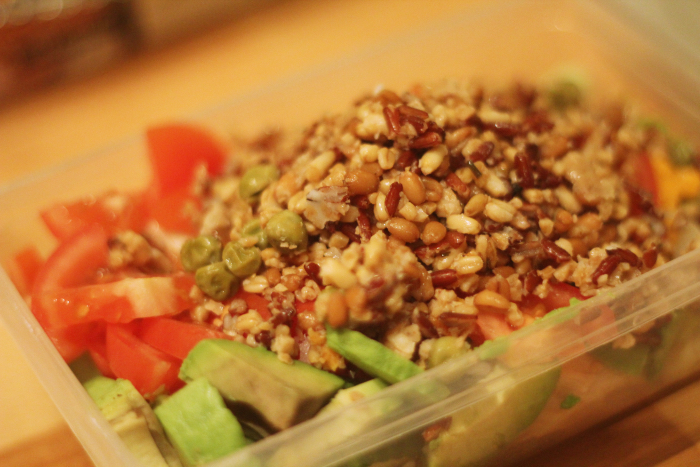 Ik ontving een Vegi Mix in de bus die ik echt zó lekker vind. Voedzaam en heel makkelijk. Het was in eerste instantie even een uitprobeersel, maar ik ben er heel positief over. Ik ga het nog verder uitpluizen voor jullie!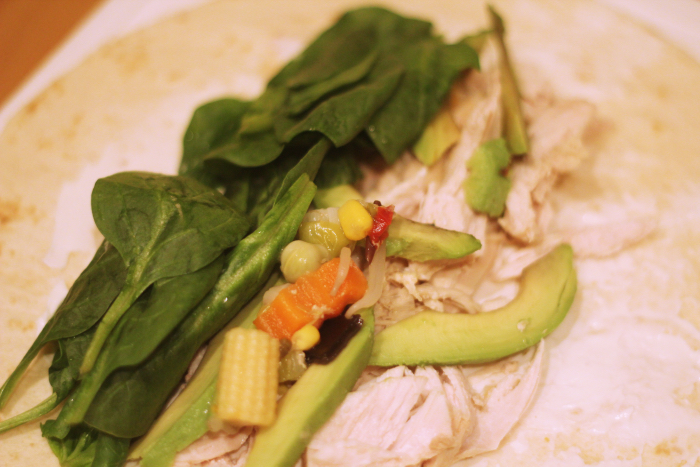 Wrap met zuivelspread, kip, avocado, diepvriesgroente (gewokt) en spinazie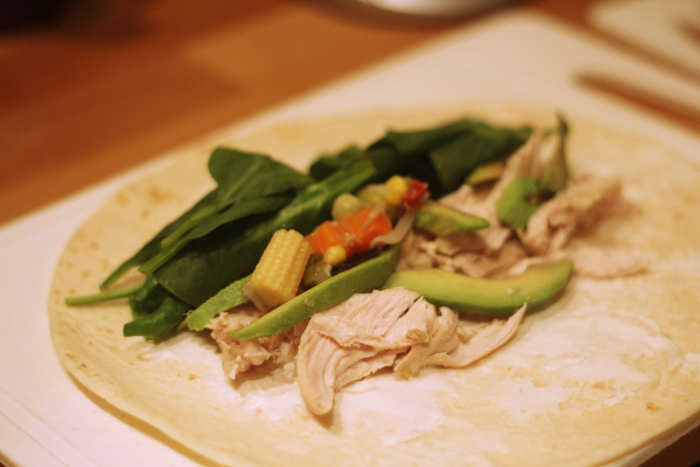 Ik heb ongeveer een kilo kipfilet heel erg lang laten koken in water met een bouillon blokje waardoor het helemaal zacht wordt. Je kunt de kip dan bijna uit elkaar trekken, echt heerlijk vind ik dat! Makkelijk te gebruiken door salades of op wraps.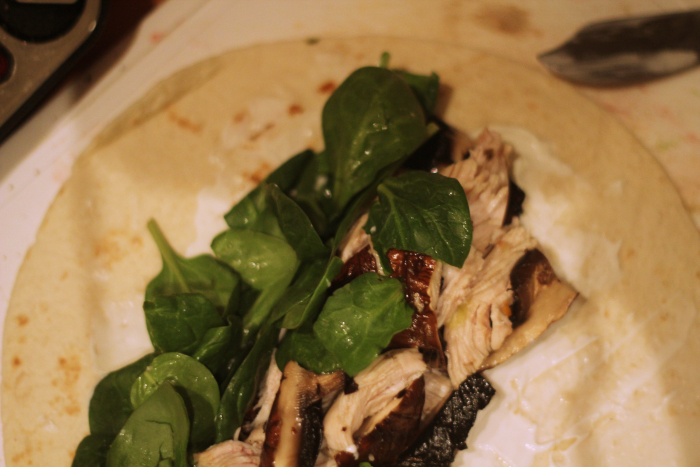 Dit is een wrap met weer zuivelspread, kip, Portobello champignon en spinazie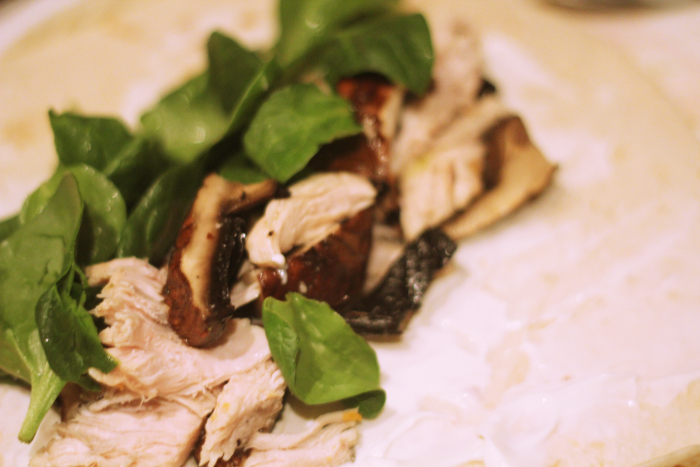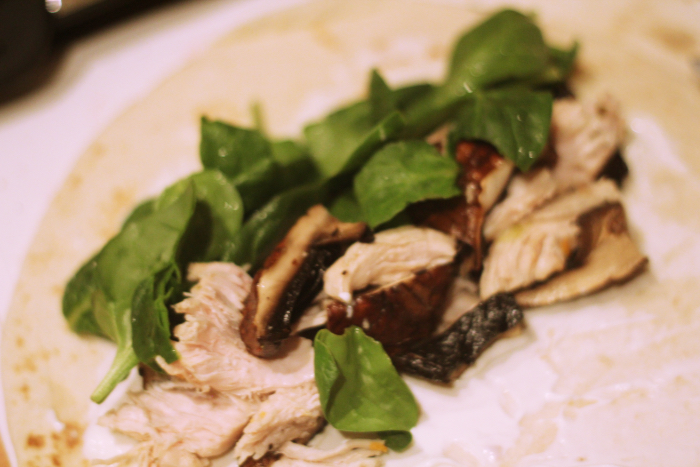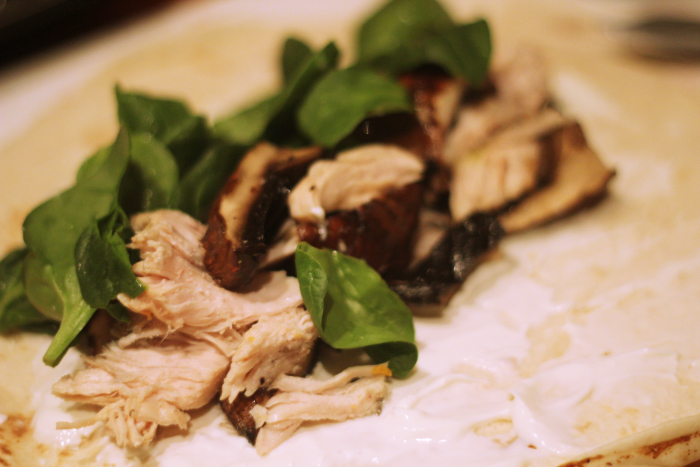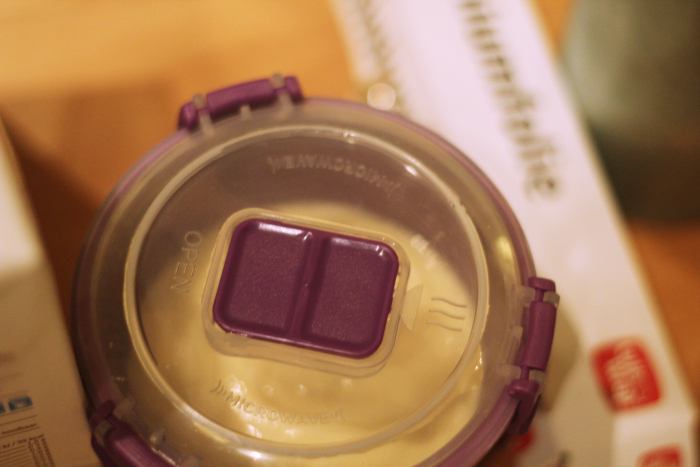 Yoghurtje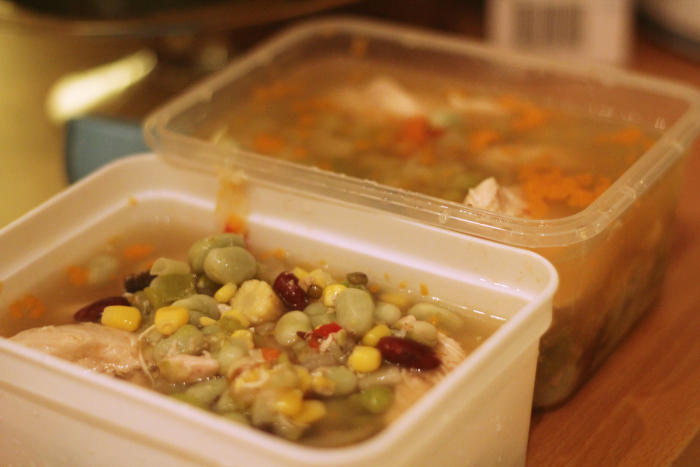 Dit ziet er misschien een beetje gek uit. Maar tijdens het koken van de kip heb ik ook wat diepvriesgroente in de pan erbij gedaan. De kip smaakt dan echt heel lekker. Ik schep dit er gewoon uit en doe het door salades of op wraps. Je kunt het natuurlijk ook eten als soep. Al ben ik zelf geen hele grote soep fan.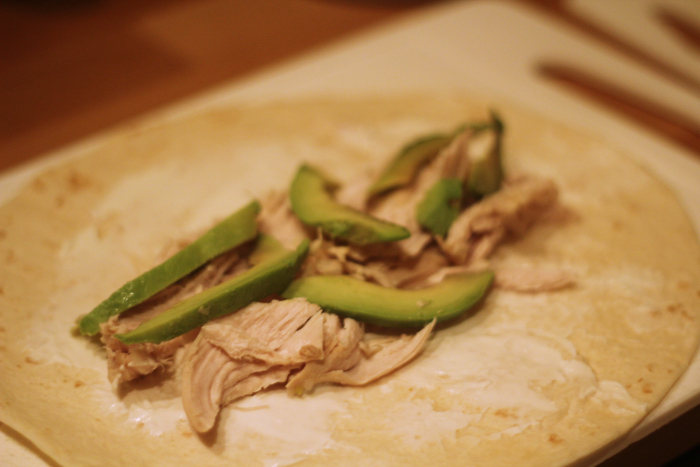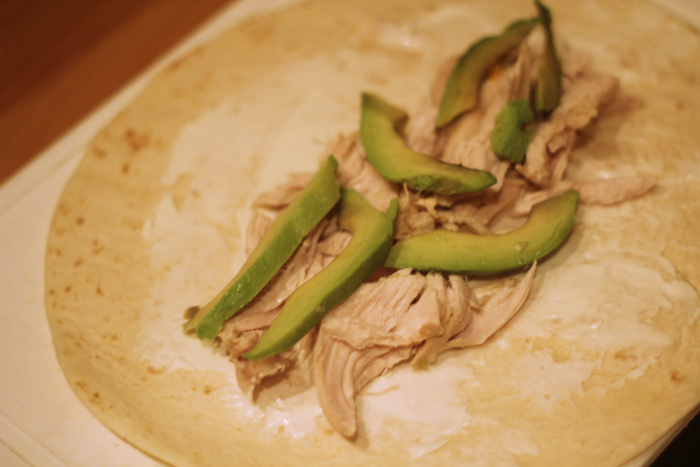 En soms moet je het simpel houden. Zuivelspread, avocado en kip 🙂