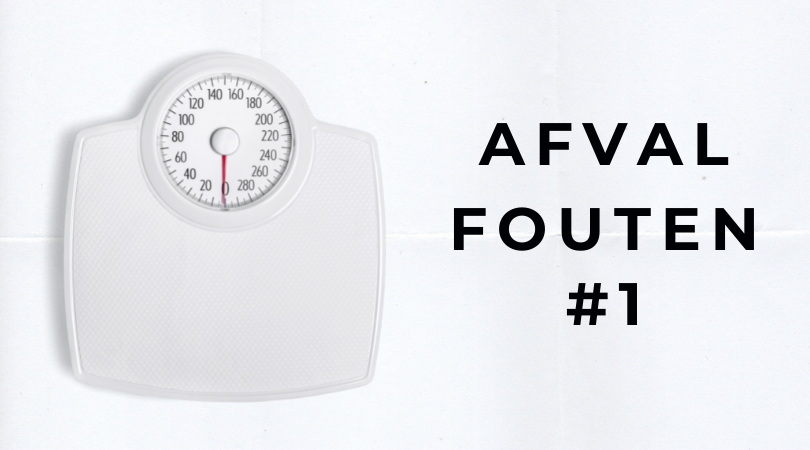 Afvallen kan soms een ingewikkeld spel lijken; er zijn zoveel regels over wat wel en niet goed is – en vervolgens weer zoveel bronnen die elkaar tegenspreken. Wat te doen?
Deze week deel ik elke dag een afval 'fout' die wetenschappelijk is onderbouwd is. Hopelijk zit er een 'aha moment' tussen voor je deze week!
Op naar fout nummer 1!
Enkel focussen op het gewicht op de weegschaal
Dit is een hele logische wijze om je afvalproces in de gaten te willen houden. Cijfers zeggen natuurlijk meer dan een 'gevoel'.  We willen graag de bevestiging hebben middels een cijfer, maar vergeten (of negeren?) dat dat cijfer op de weegschaal niet te vertrouwen valt wat betreft vetopslag. Tenminste, niet op kort termijn als je geen andere 'dubbelcheck' methode hebt.
Met de dubbelcheck methode bedoel ik: een vetpercentage meting, hoe je kleren zitten, of je sterker bent en meer aankunt tijdens het sporten.
Zonder een dubbelcheck methode ben je toegewezen aan een getal op de weegschaal die af en toe omlaag zal gaan en af en toe weer omhoog. Om gek van te worden, toch?
En als het hogere getal ook nog eens invloed heeft op je gemoedstoestand -> wat weer invloed heeft op hoeveel zin je hebt in het hele proces -> is dat natuurlijk gedoemd te mislukken.
Sterker nog, je gewicht fluctueert zo'n 1,8 kg op één dag alleen al, afhankelijk van hoeveel je eet en drinkt. Alleen dat kan al een hoop verschil maken op de weegschaal.
Daarnaast kan een verhoogde hoeveelheid oestrogeen hormonen (vlak voor je ovulatie) ervoor zorgen dat je meer vocht vasthoudt en dat is te zien in een hoger getal op de weegschaal. Géén vet, maar enkel vocht wat vanzelf weer weg gaat als je hormonen weer wat stabiliseren (1).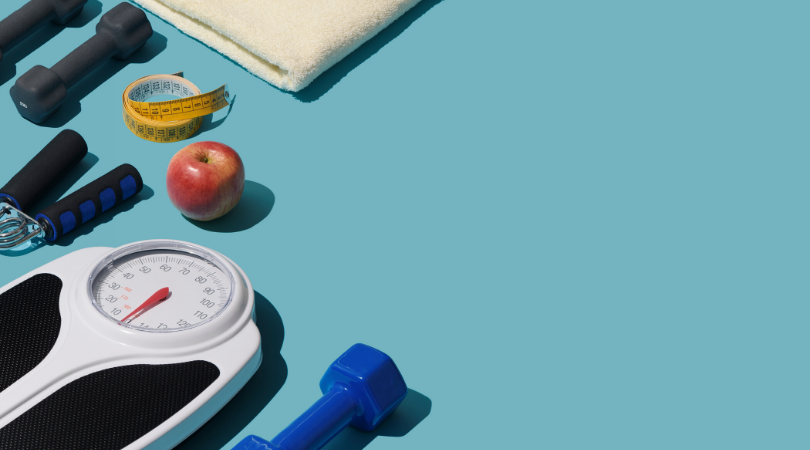 Natuurlijk willen de meeste mensen gewoon een lager gewicht zien op de weegschaal als ze bezig zijn met afvallen. De hoop is dat het lagere getal een verschil in vetopslag weergeeft. Maar dat is eigenlijk heel krom omdat je gewicht de som is van verschillende factoren, niet alleen het vet.
Daarnaast is het ook zo dat wanneer je meer spieren opbouwt tijdens het trainen, dat deze ervoor kunnen zorgen dat je meer weegt. Je bent dan strakker, misschien ook wat meer vet kwijt, maar tóch kan de weegschaal hetzelfde aangeven of zelfs hoger aantikken. Dus hoe frustrerend is dat, om enkel op dat getal af te gaan?
Een goede manier om je progressie in de gaten te houden is door foto's en omtrek cijfers, zoals die van je middel, benen en armen. Laat die weegschaal dan de 'dubbelcheck' zijn of het liefste nog:
helemaal weg!