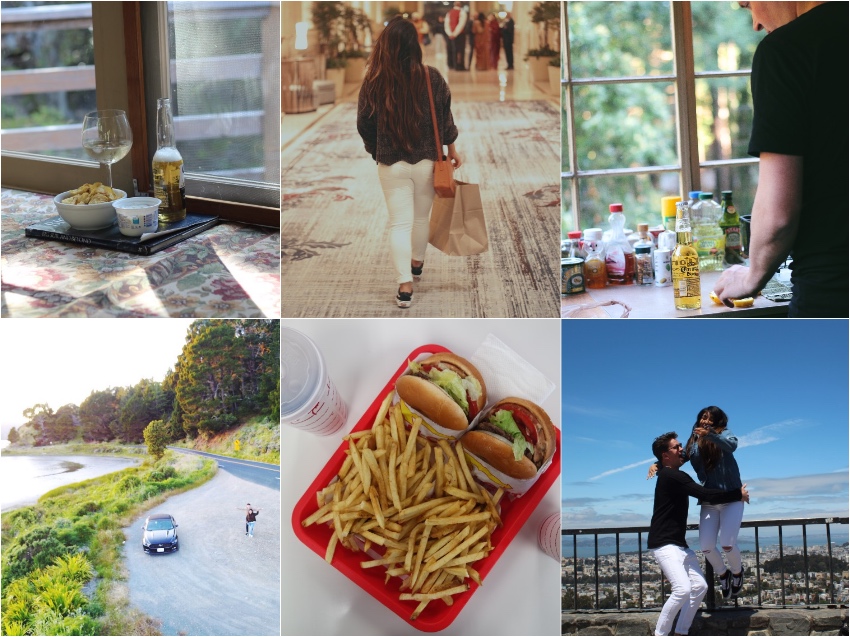 De hele San Francisco batch komt in één keer lijkt het. Eergister de vlog, vandaag het foto dagboek en later in de week een geheel artikel met alles omtrent onze reis; van hotel tot vlucht tot auto tot eettentjes. Maar eerst is het tijd om te beginnen bij alle foto-dagboek-waardige kliekjes van de vakantie week 🙂
Oja, de volgorde van de foto's zal niet helemaal kloppen, dus let daar vooral niet op!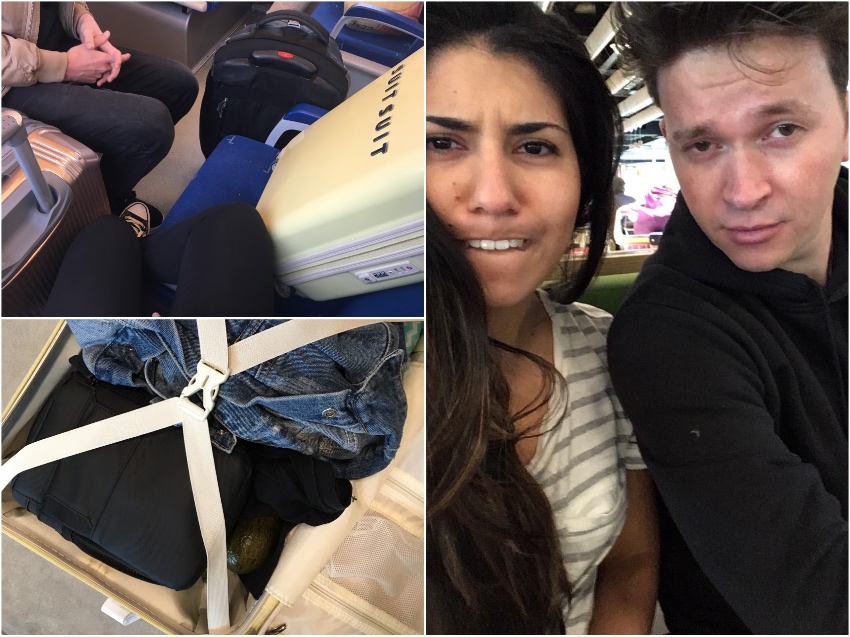 Onderweg naar Schiphol, we hebben er zin in!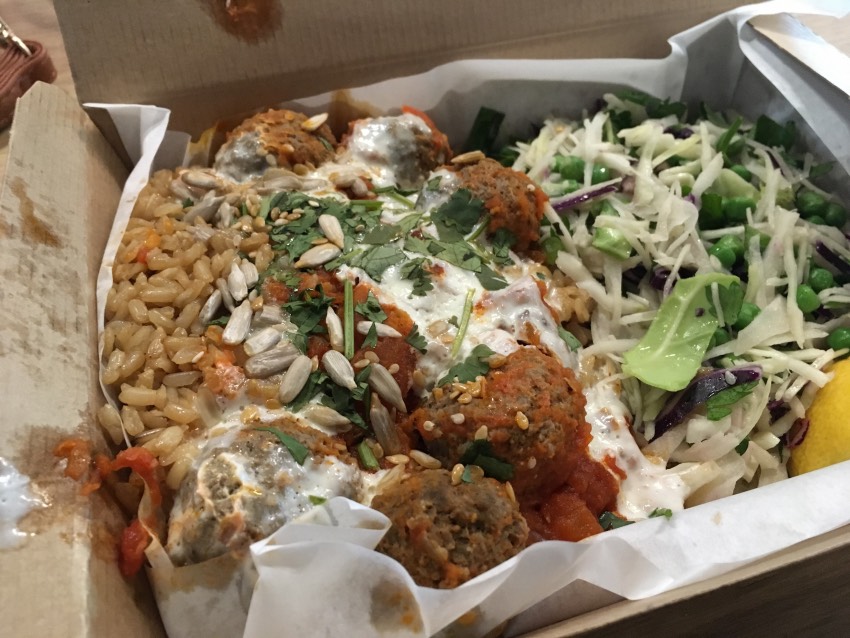 Op Schiphol heb je steeds meer eettenten die aansluiten op verschillende behoeftes. Zo kwam ik LEON tegen, natuurlijk fastfood zoals zij dat noemen. Ik nam deze heerlijke maaltijd met gehaktballetjes, zilvervliesrijst en een heerlijke koolsalade ernaast. Super voedend en heerlijk met de tomaten- en yoghurtsaus. Dikke pluspunten!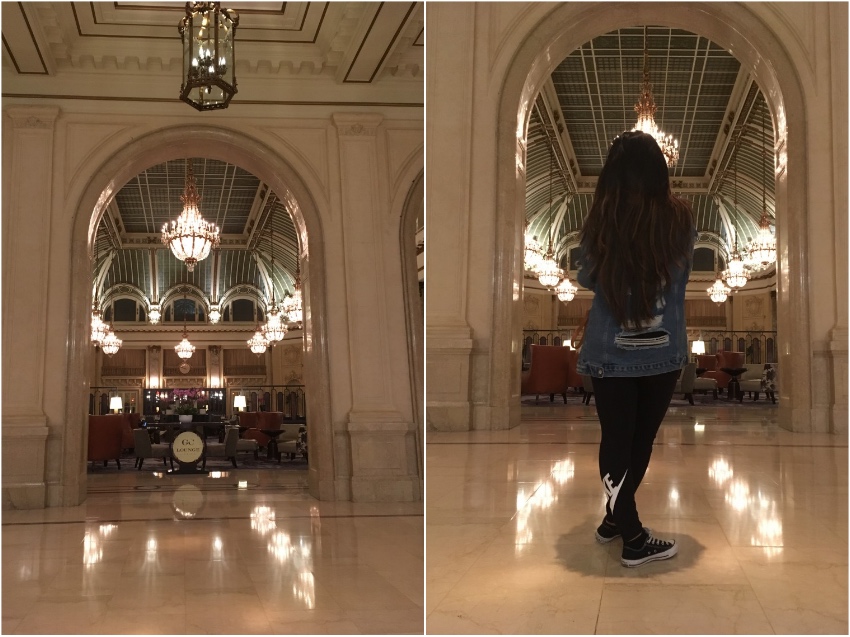 Fast forward, onze eerste aankomst in het Palace Hotel in San Francisco, adembenemend.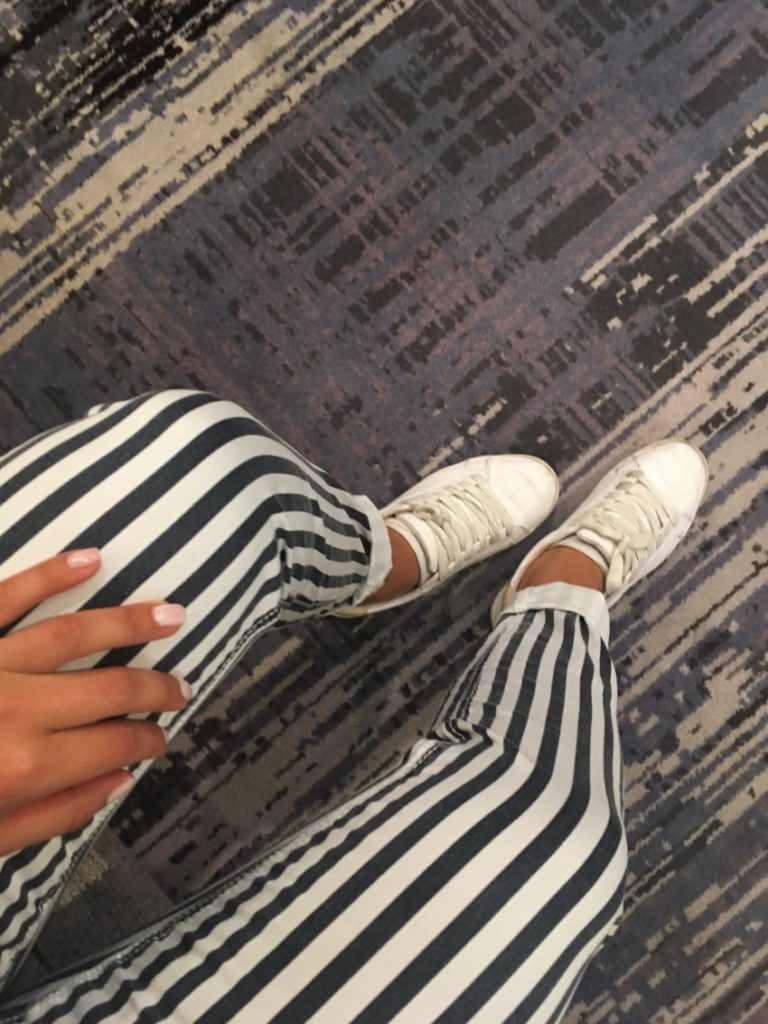 Eerste ochtend, tijd om de deur uit te gaan!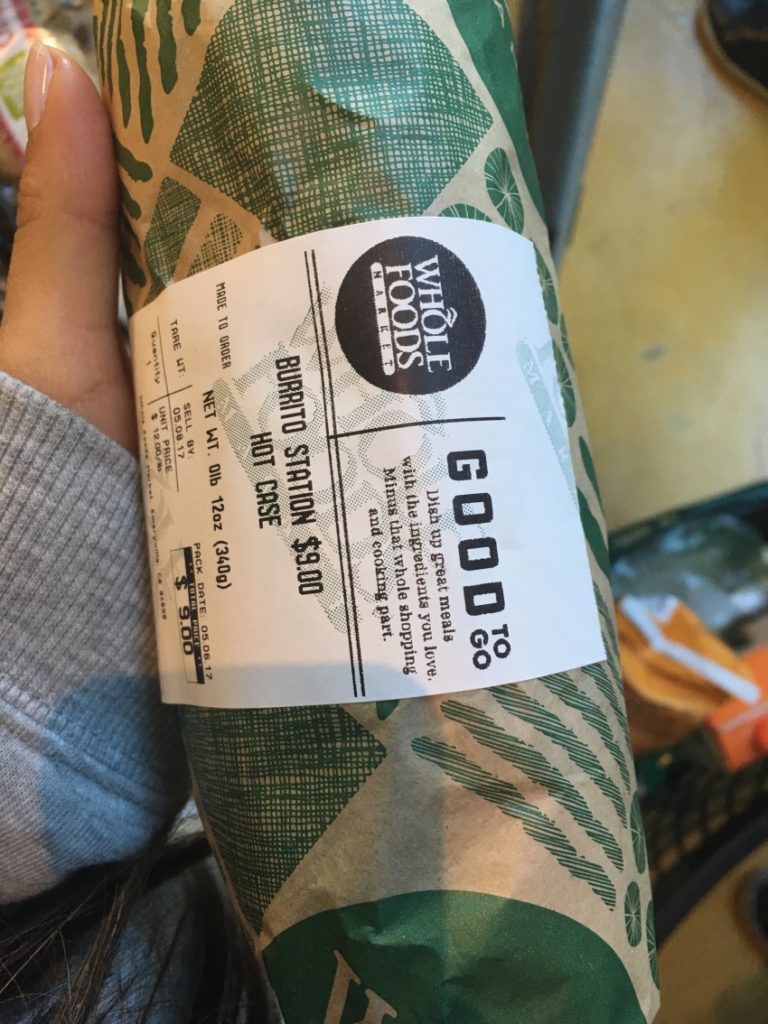 Naar de wholefoods voor een ontbijtje, Boy nam een burrito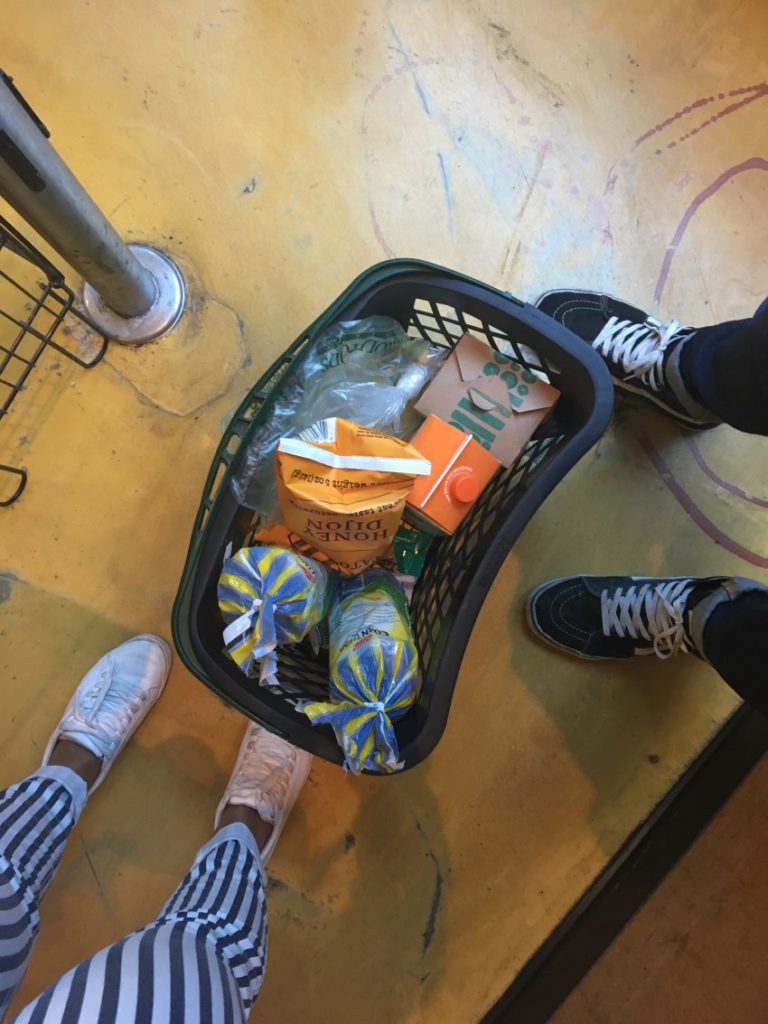 Random boodschappen voor tijdens de reis.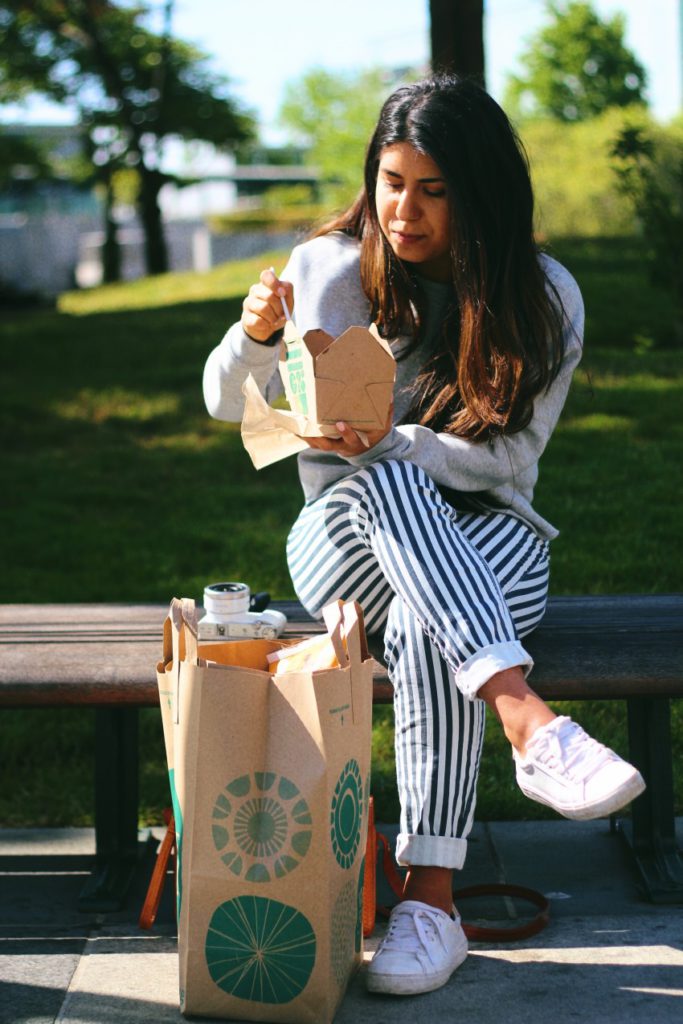 En ik nam een bak die ik kon vullen met allemaal salades en maaltijden, mijn lievelings!
Eten bij de Pied Piper, het restaurant dat aangesloten zit bij het Palace Hotel.
En cocktails erbij.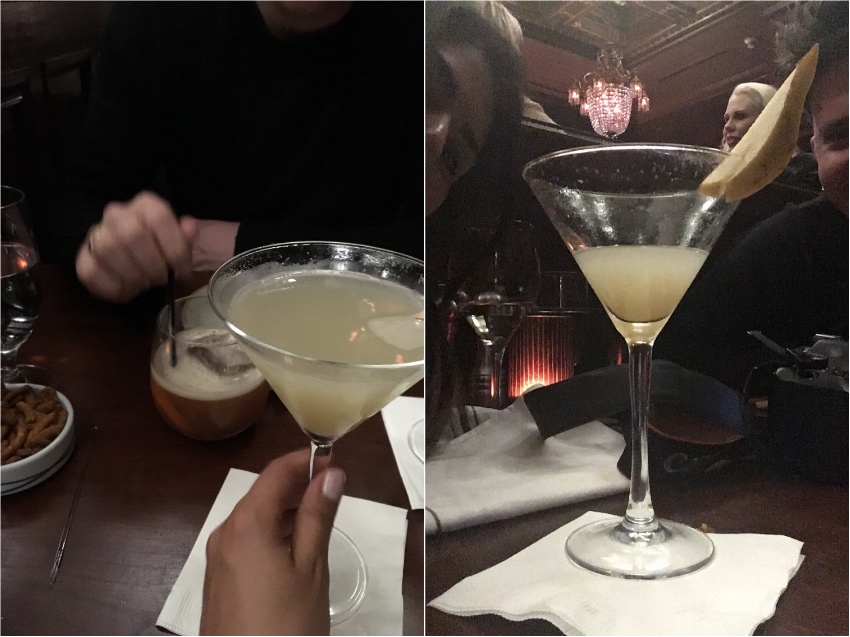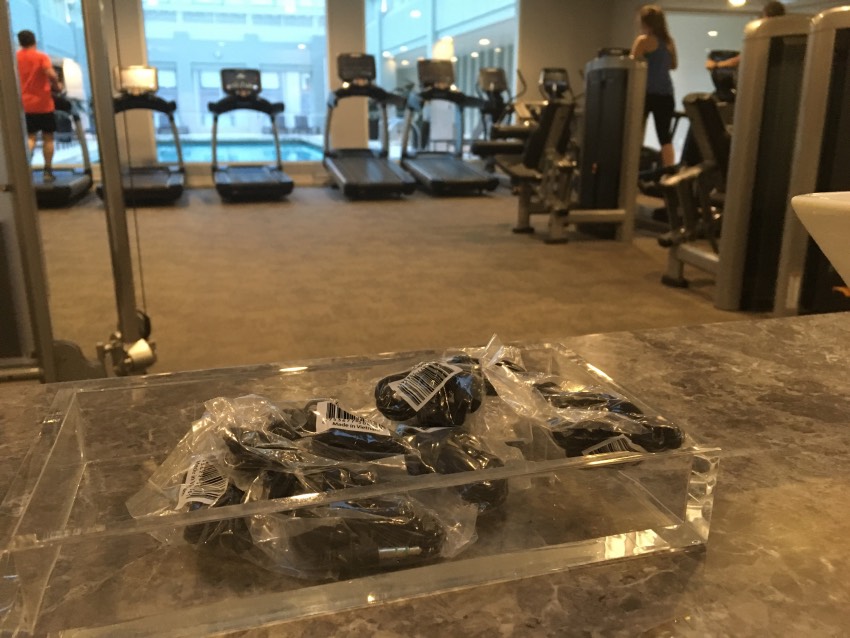 De sportschool in het hotel was echt heerlijk! Alles was gewoon geregeld, er liggen zelfs oordopjes, appels, koude handdoekjes en flesjes water voor je klaar.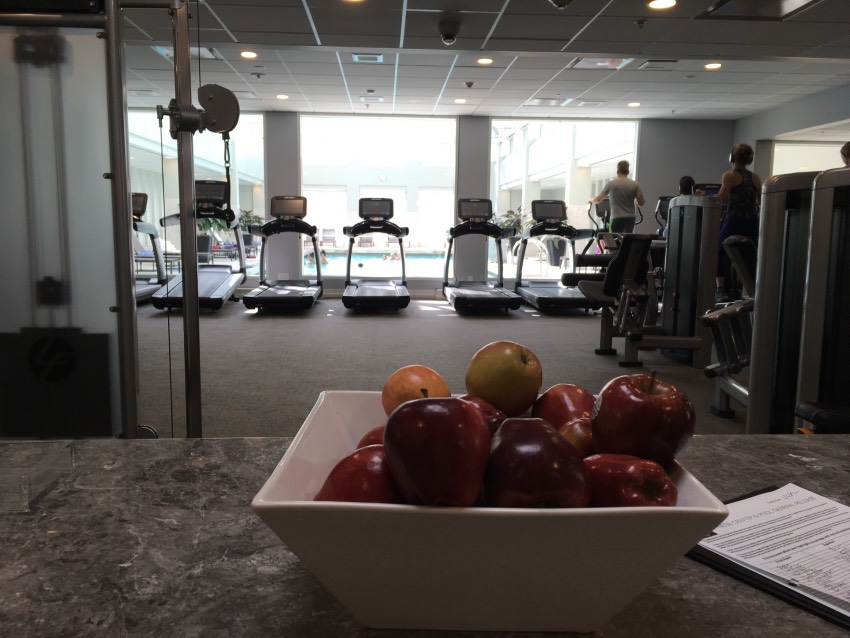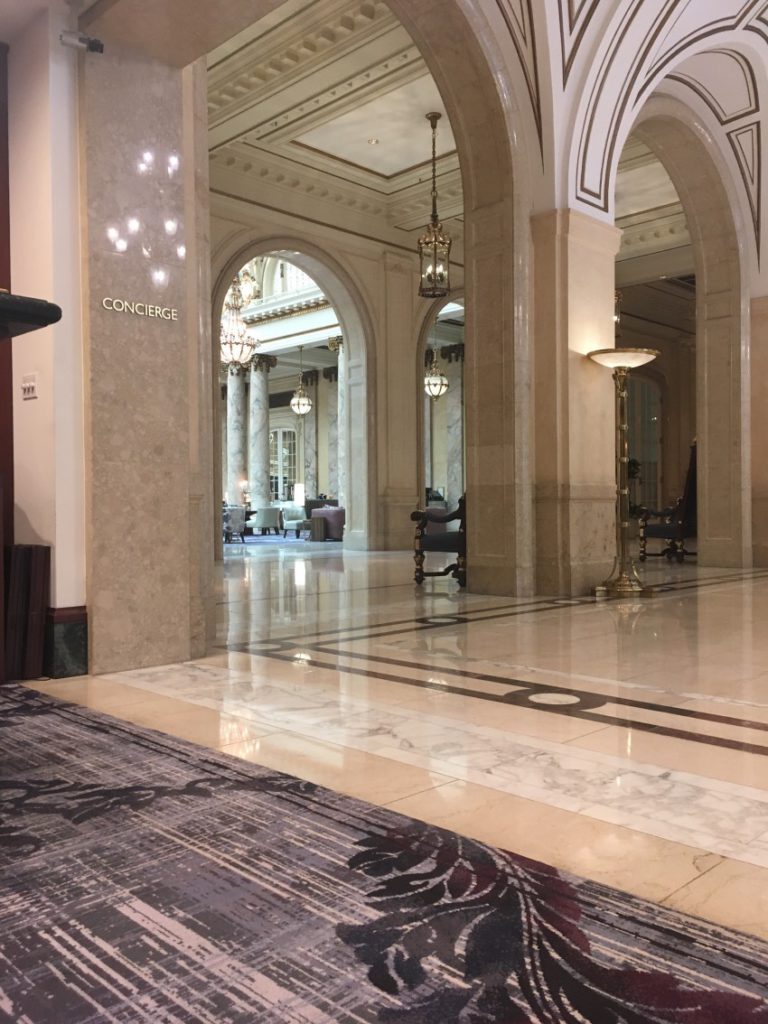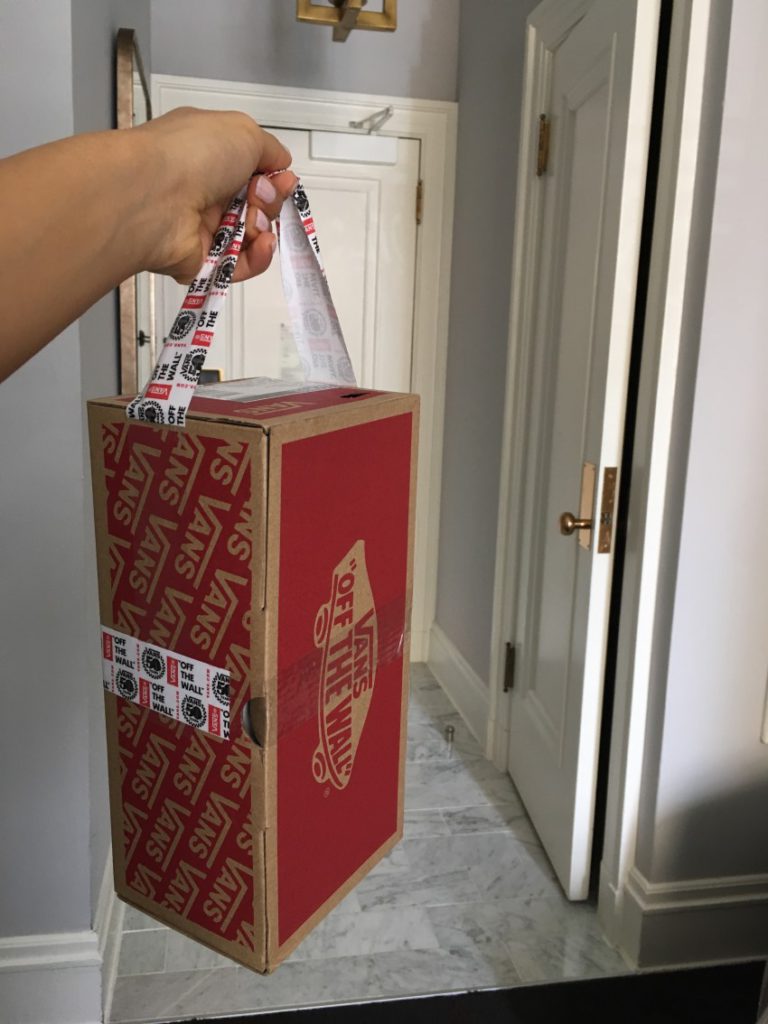 Voor het eerst in mijn leven Vans gekocht!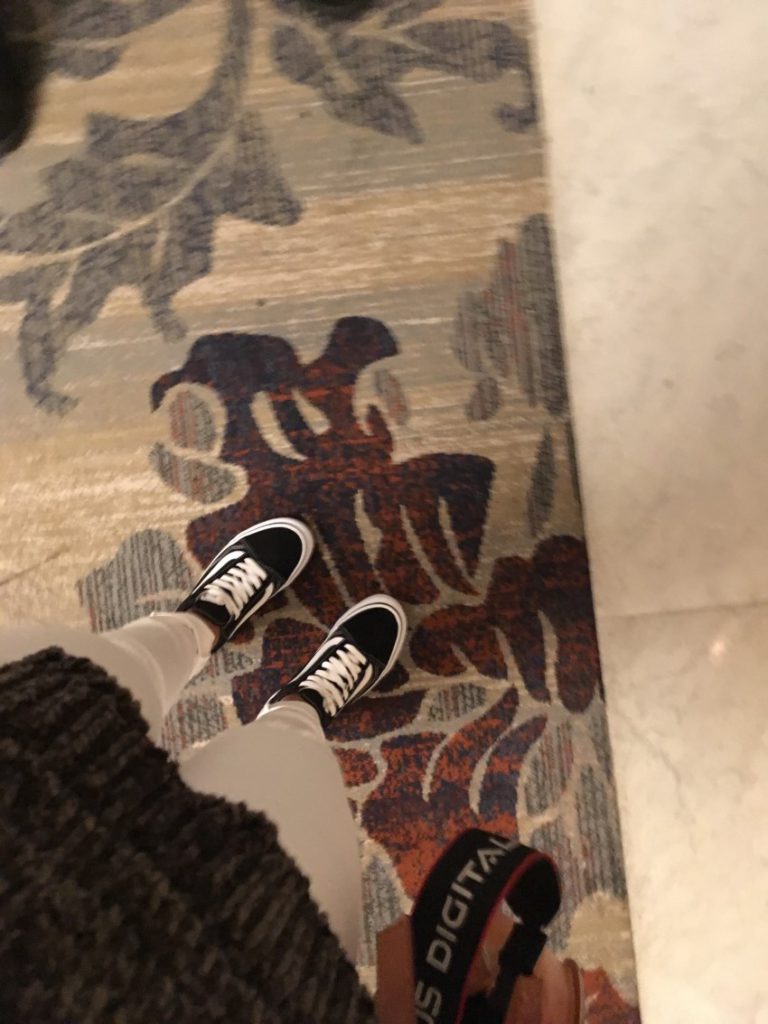 YES blij mee!
Ik blijf het zo mooi vinden!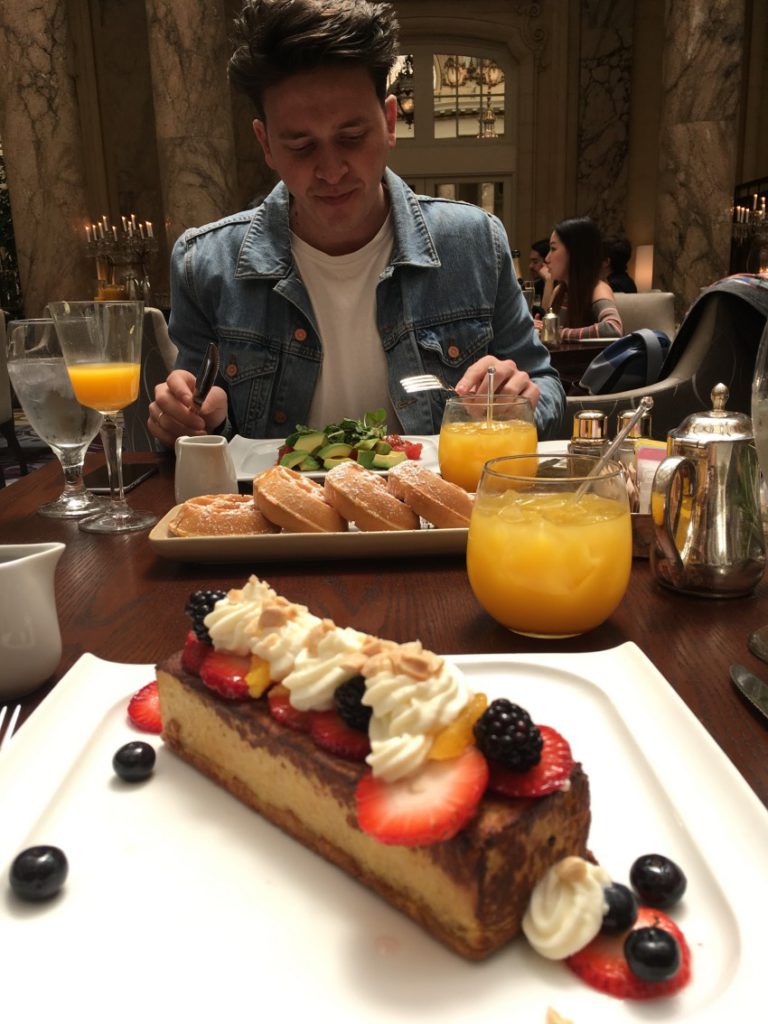 Brunchen in het Palace Hotel met een Amerikaans wentelteefje, zo heerlijk romig!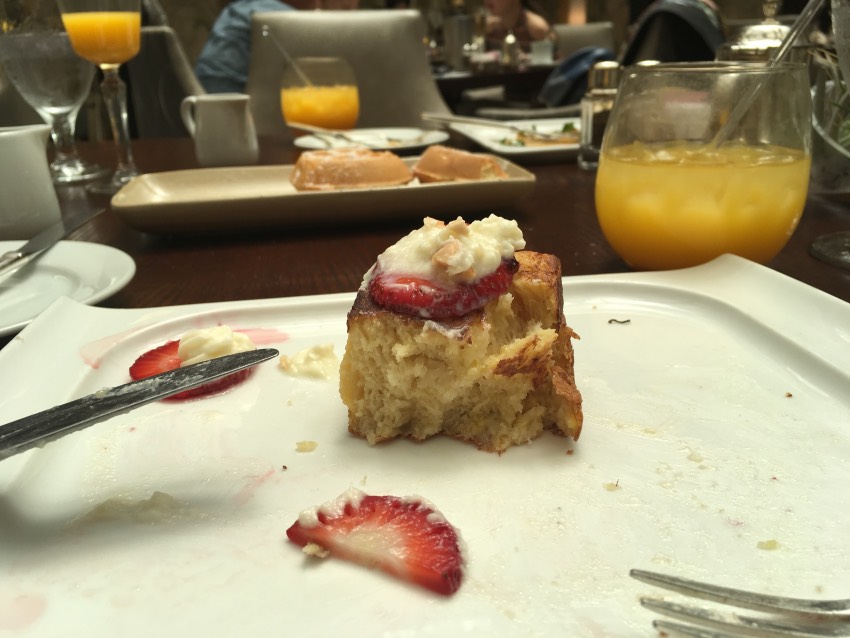 Almost..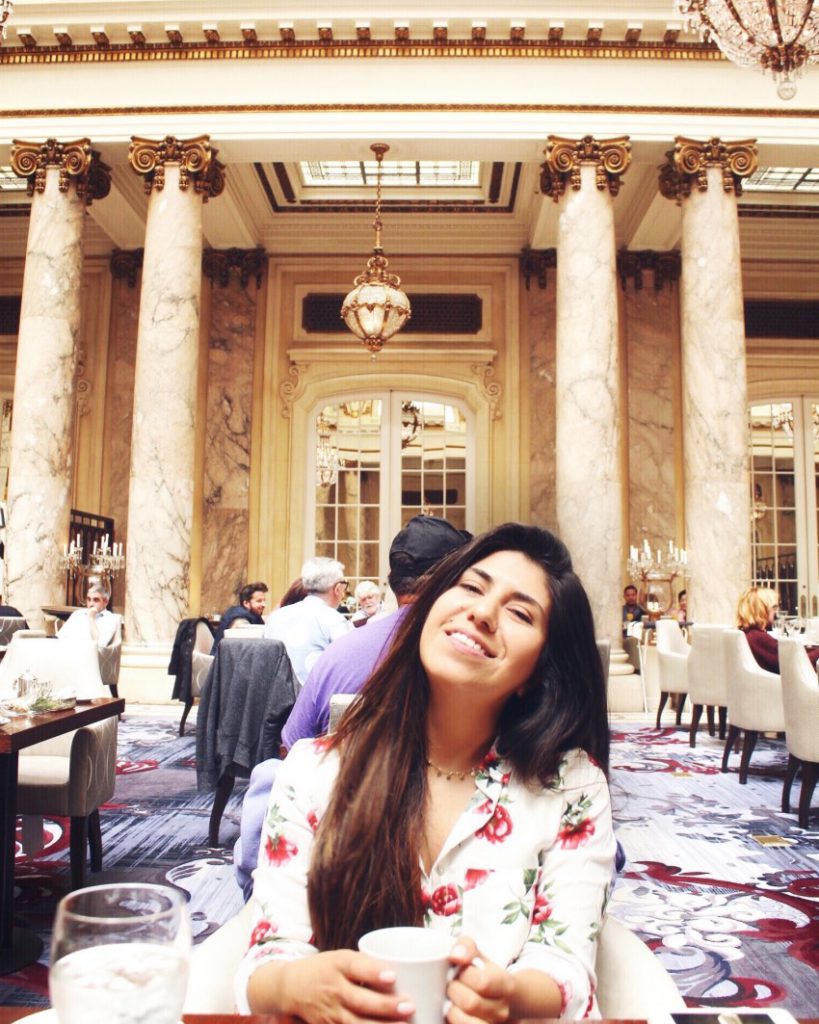 Blij meisje 🙂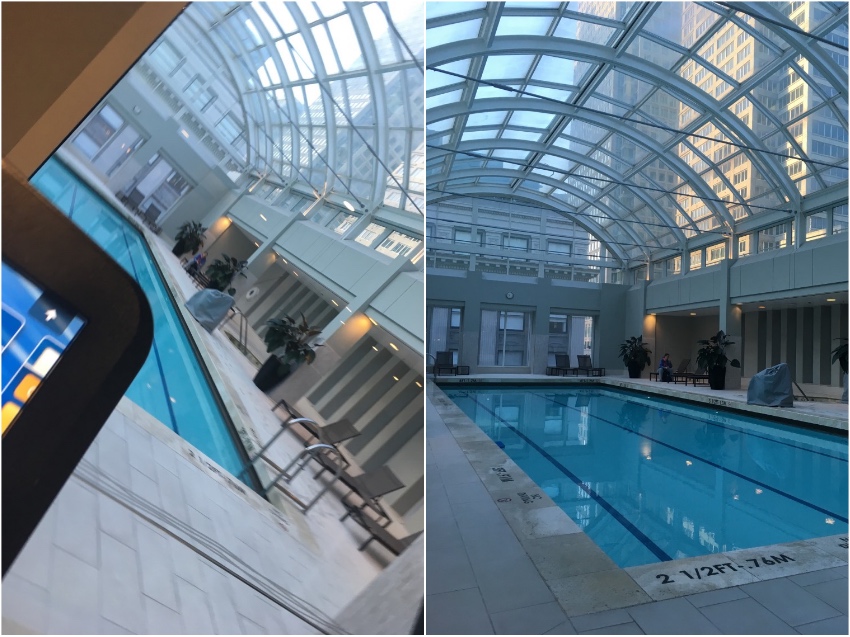 Heerlijk uitzicht om zo op de loopband te staan.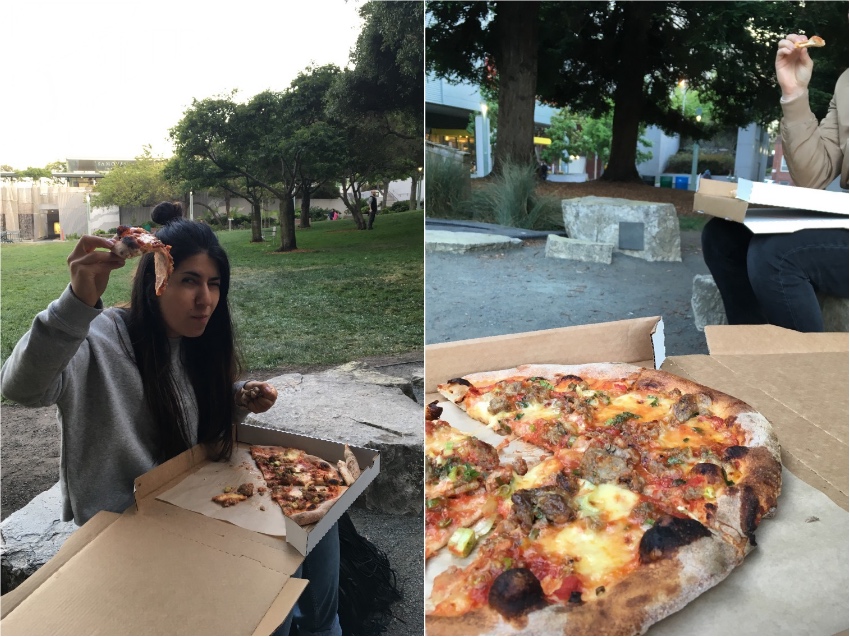 's Avonds pizza eten in het park! Zo simpel en heerlijk kan het leven zijn.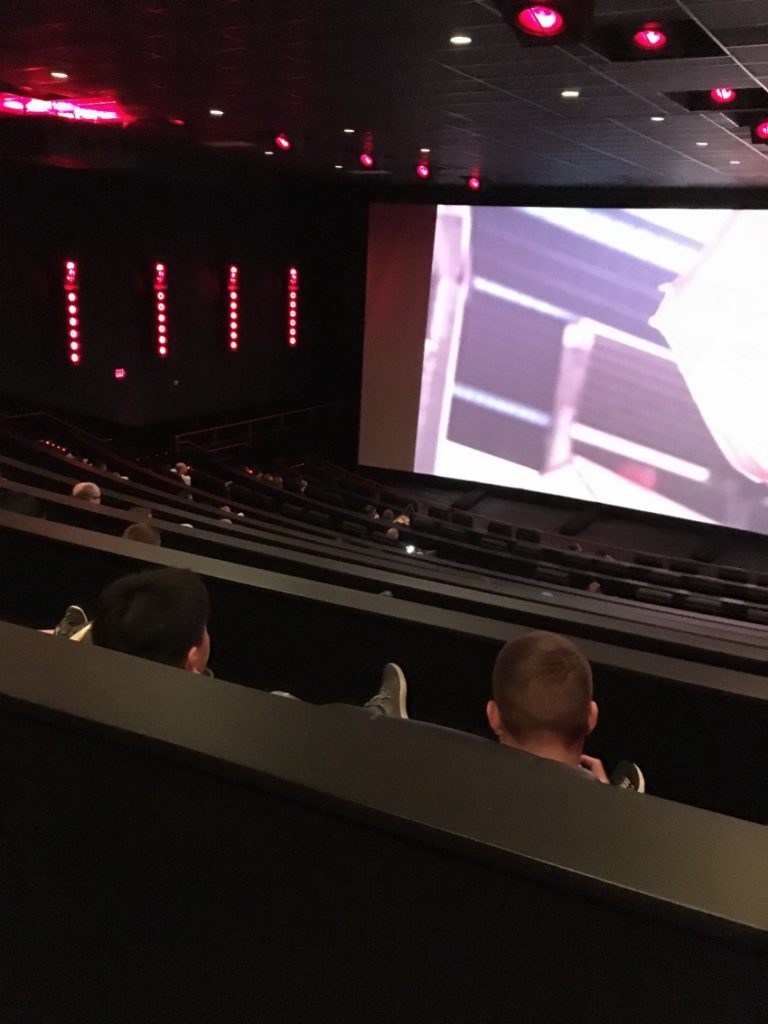 Bioscoop!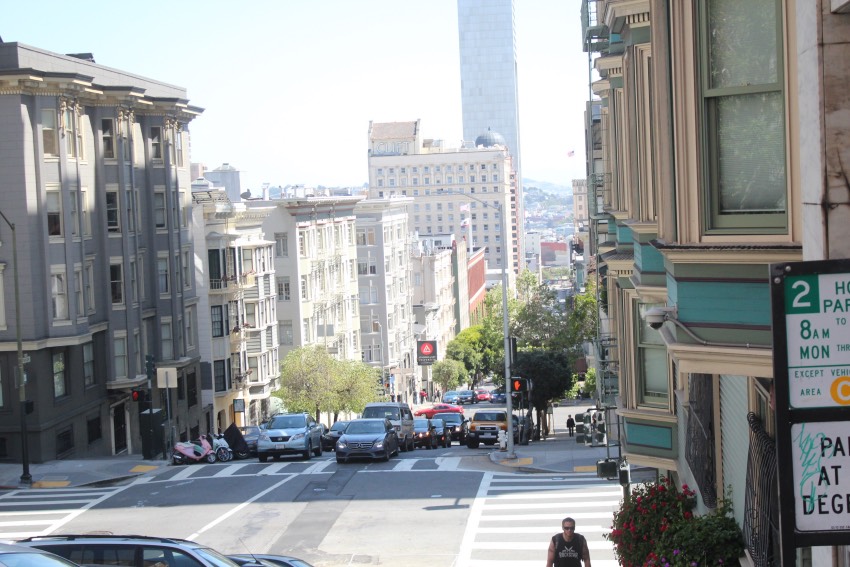 Hallo San Francisco van buiten!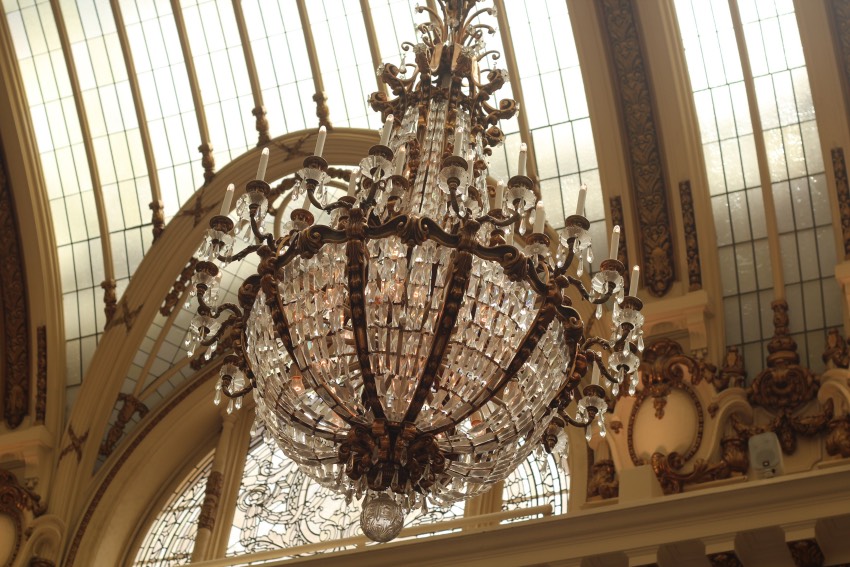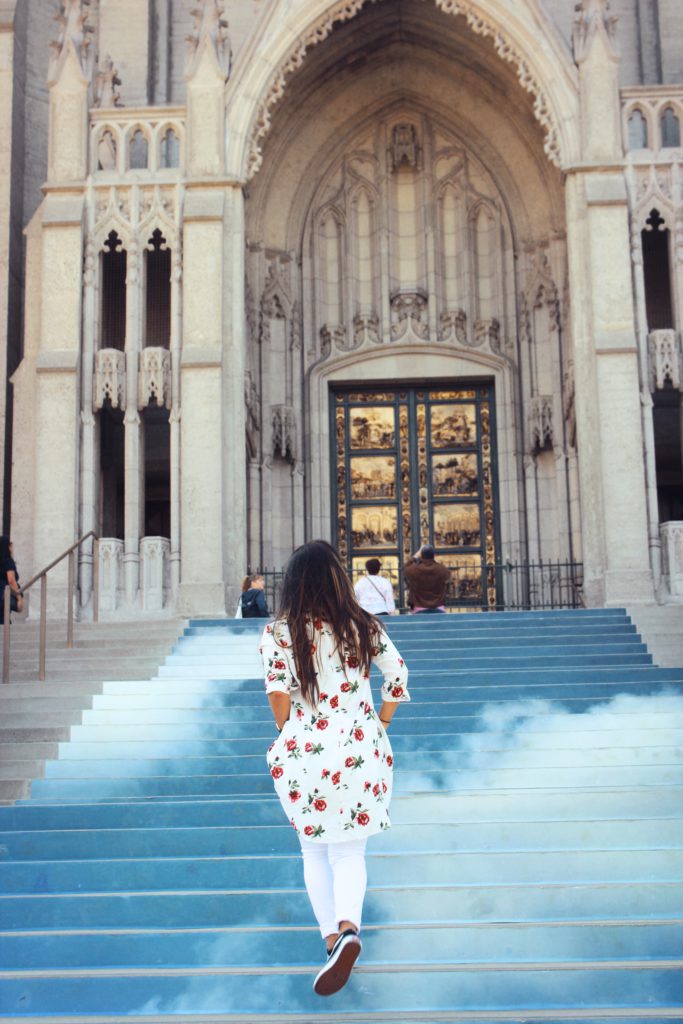 Deze trap was echt supermooi! Daar moest ik een foto natuurlijk.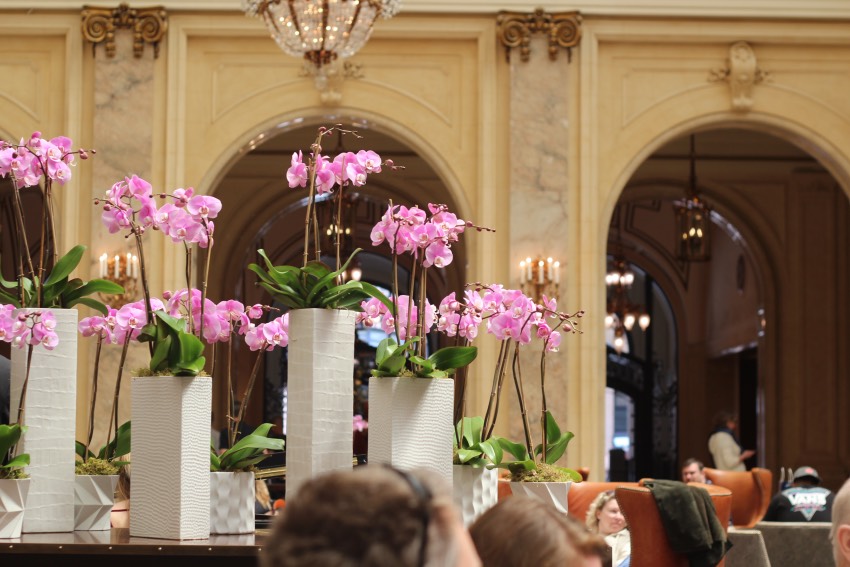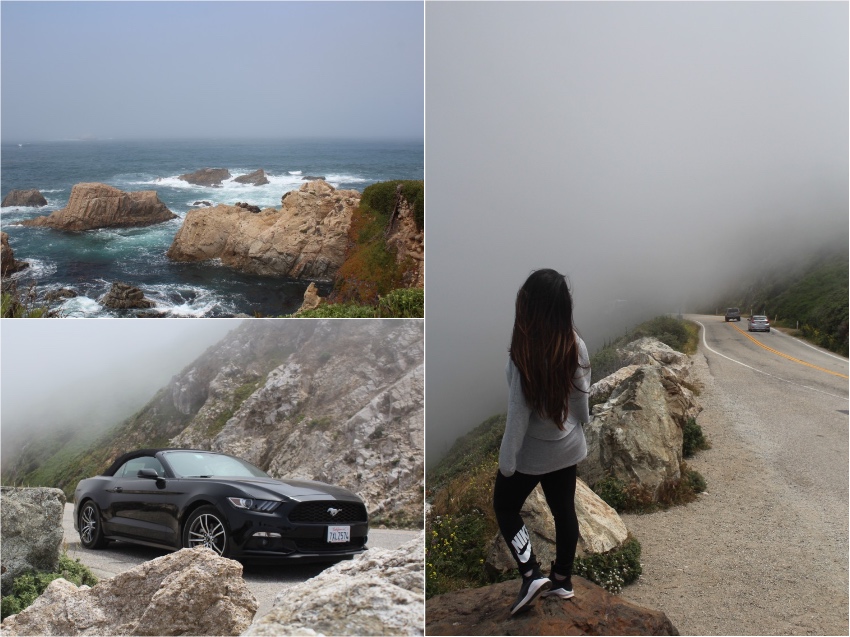 Onderweg met de auto! In mijn meest comfortabele outfit 😉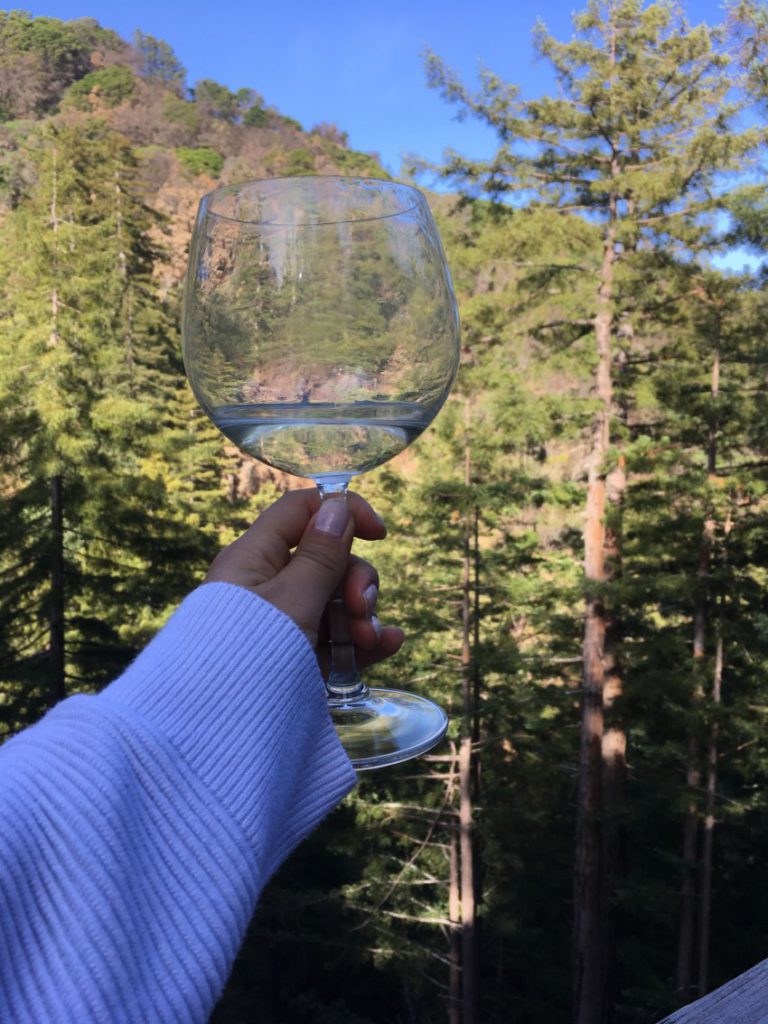 Aangekomen in Carmel waar we twee nachten verbleven in een heerlijke cabin tussen alleen maar natuur!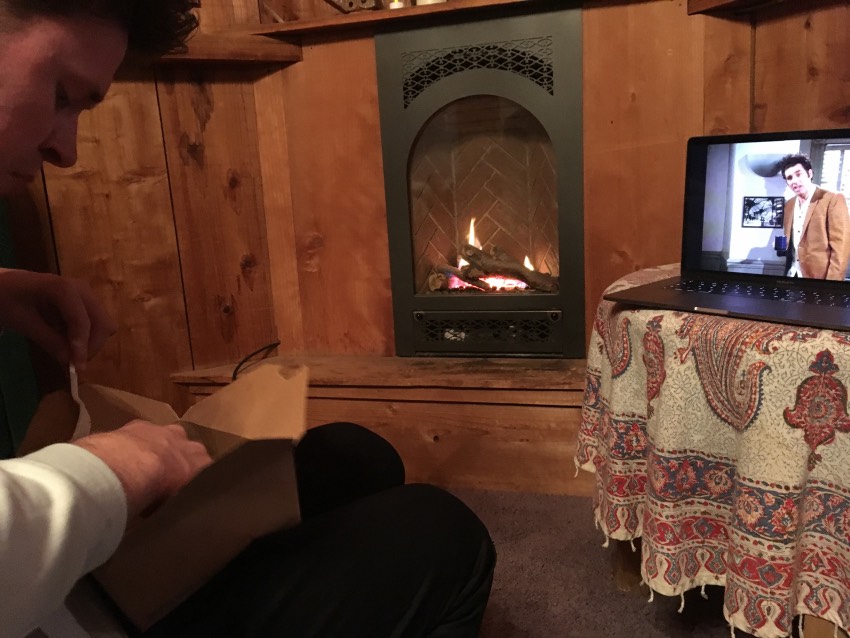 We hadden nog whole foods eten bij ons, kacheltje aan, Friends op en genieten 🙂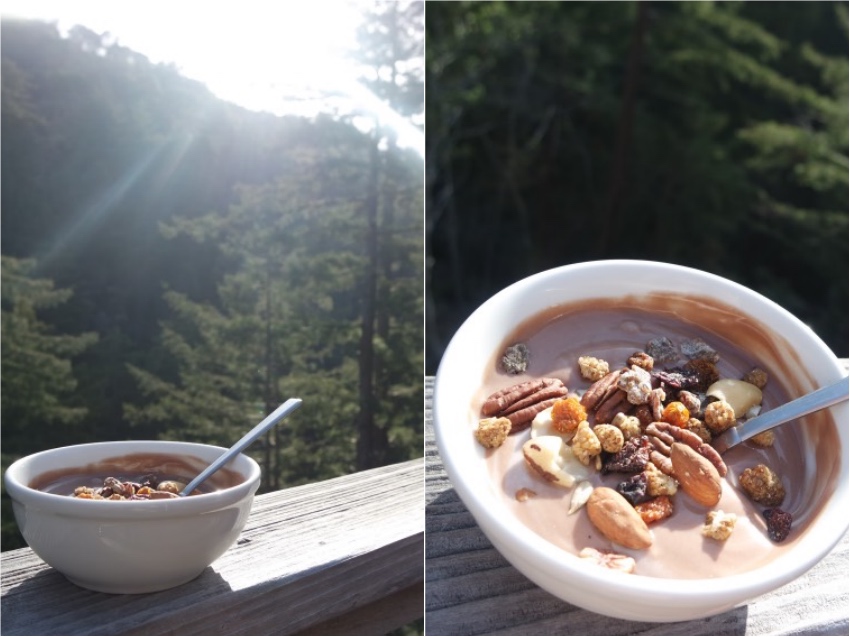 Ontbijten met dit uitzicht!
Jaaa, dit heb je vast niet gemist. Heel blij met onze wagen die we hebben gehuurd!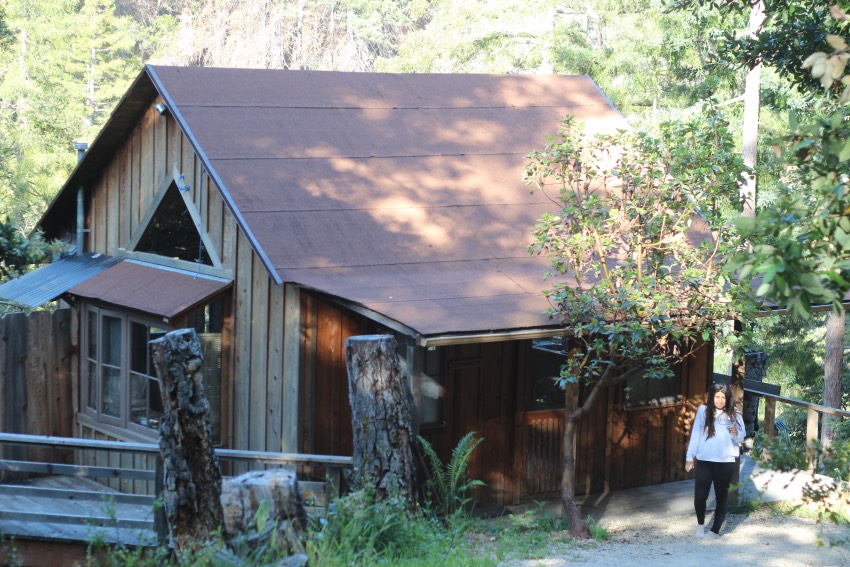 Hoe cute is dit huisje 🙂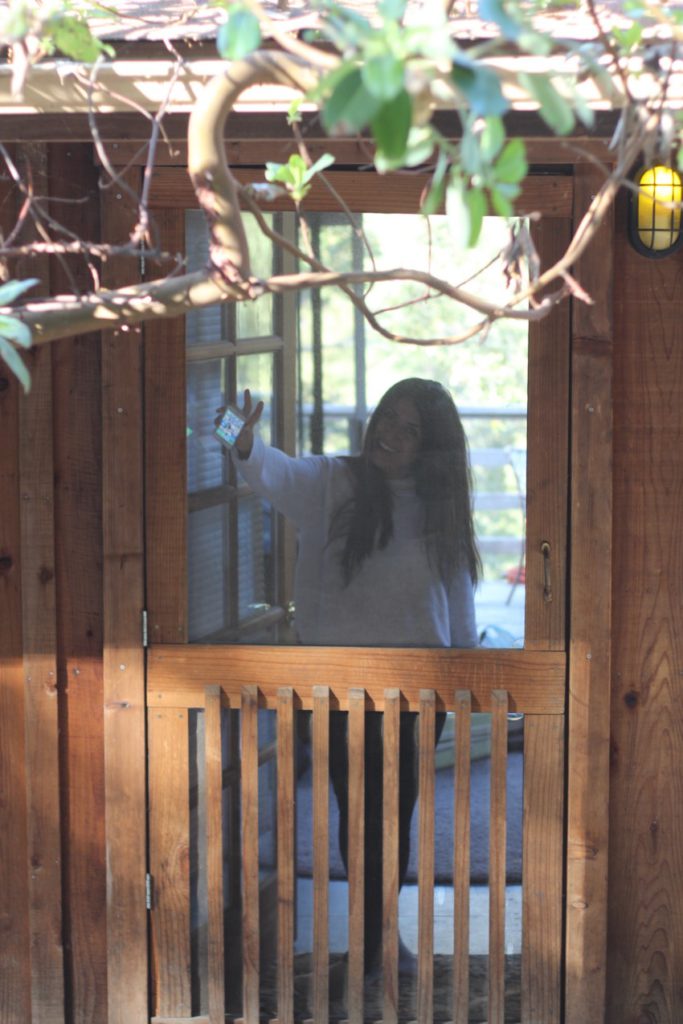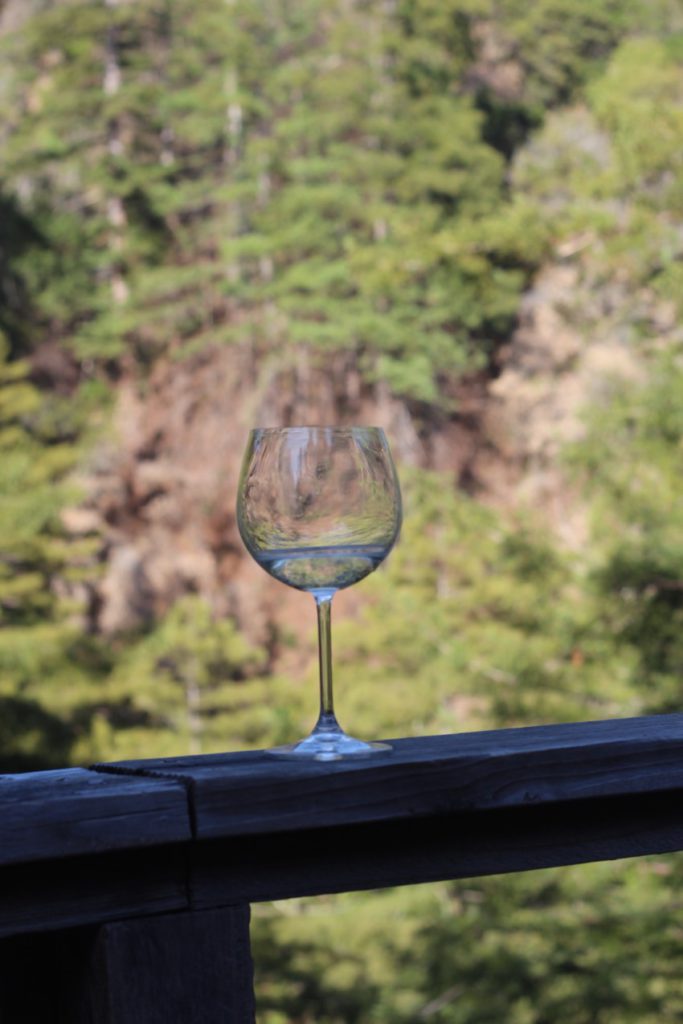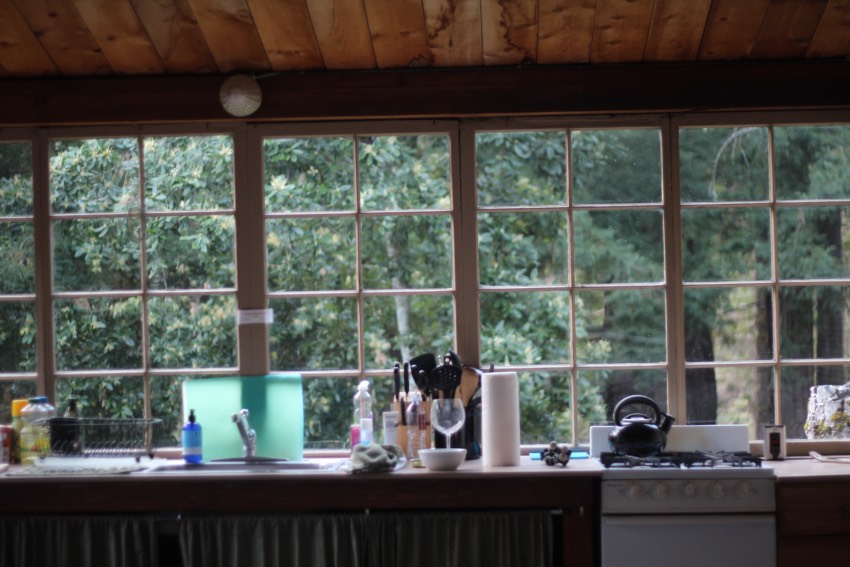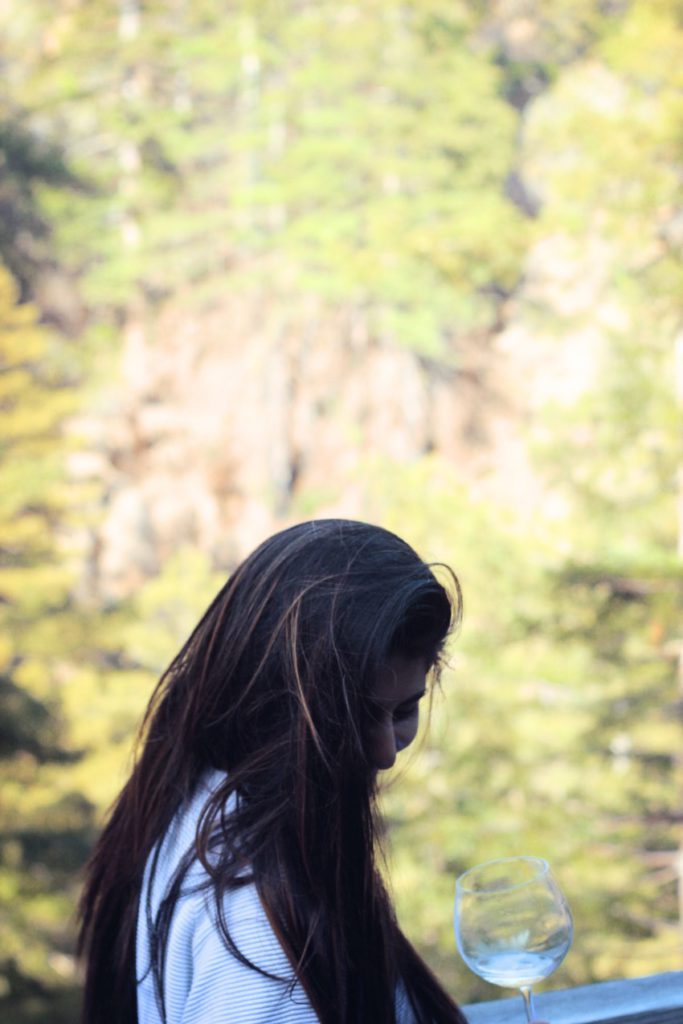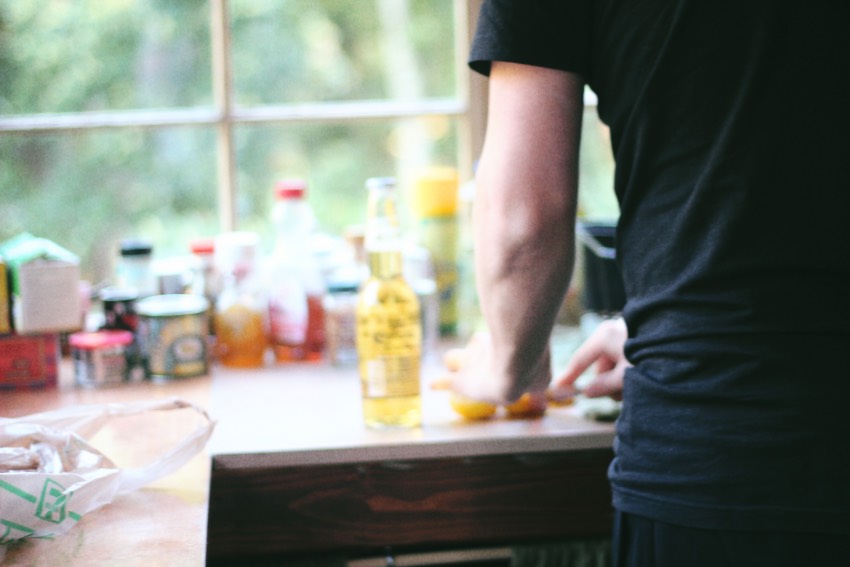 Boy en zijn Corona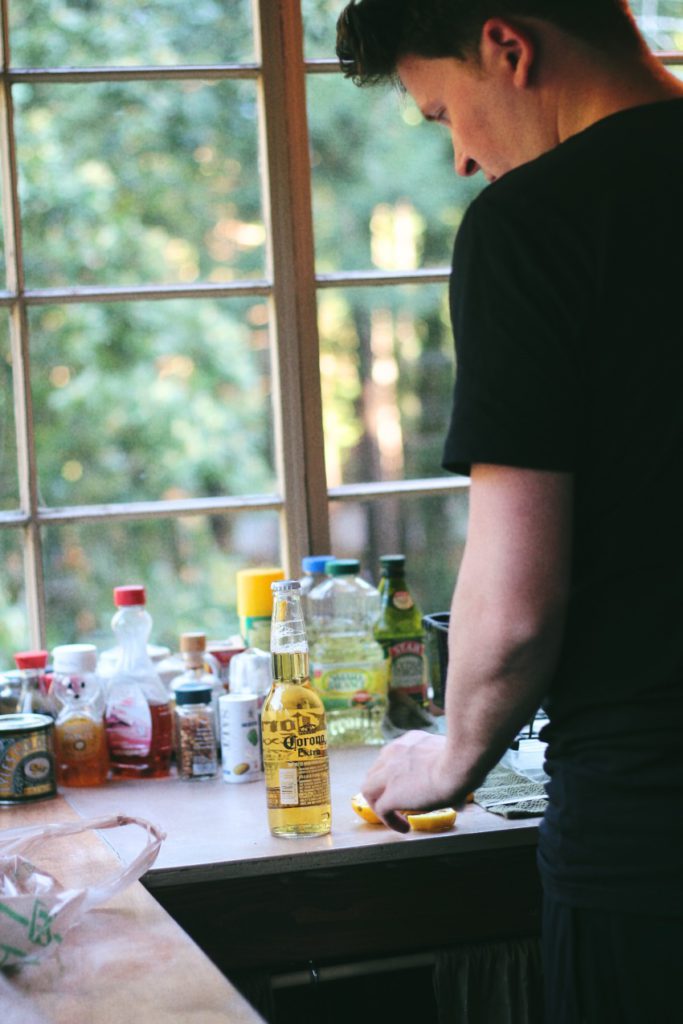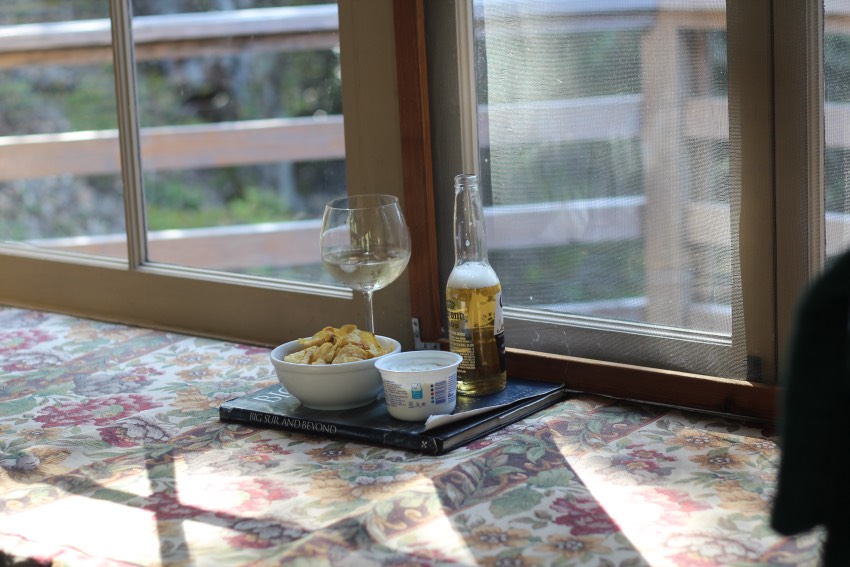 Tijd voor spelletjes, chips met yoghurt en een drankje.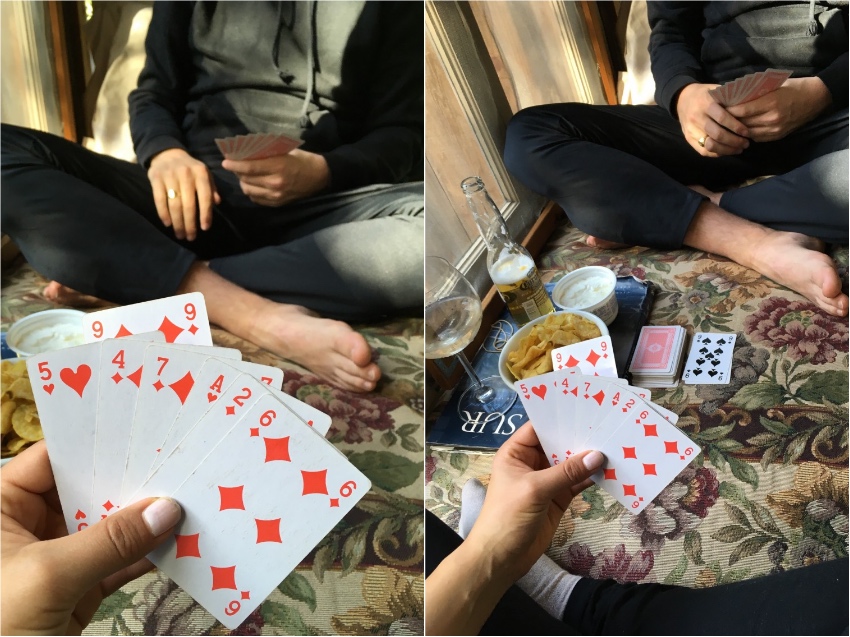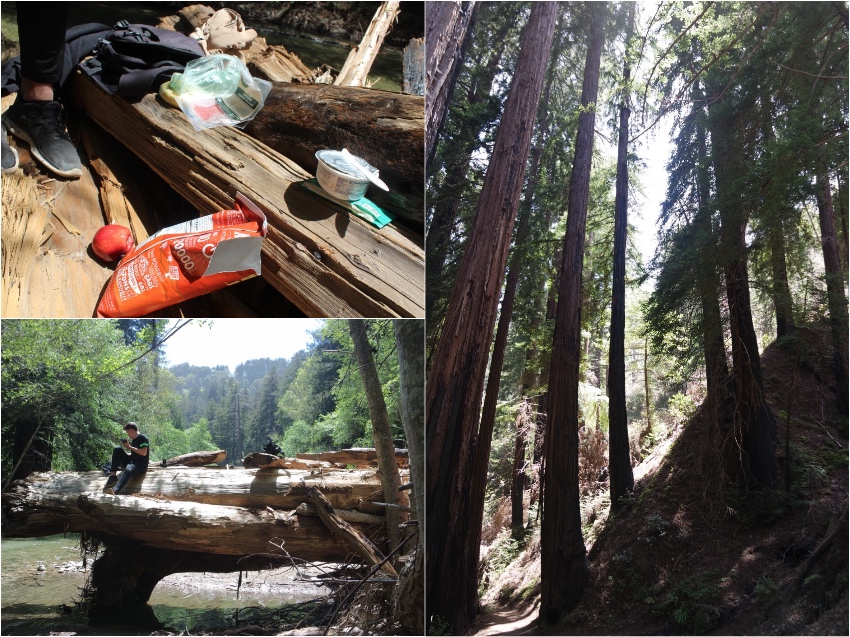 Tijdens de hike de volgende dag hebben we echt een prachtig lunchspotje gevonden!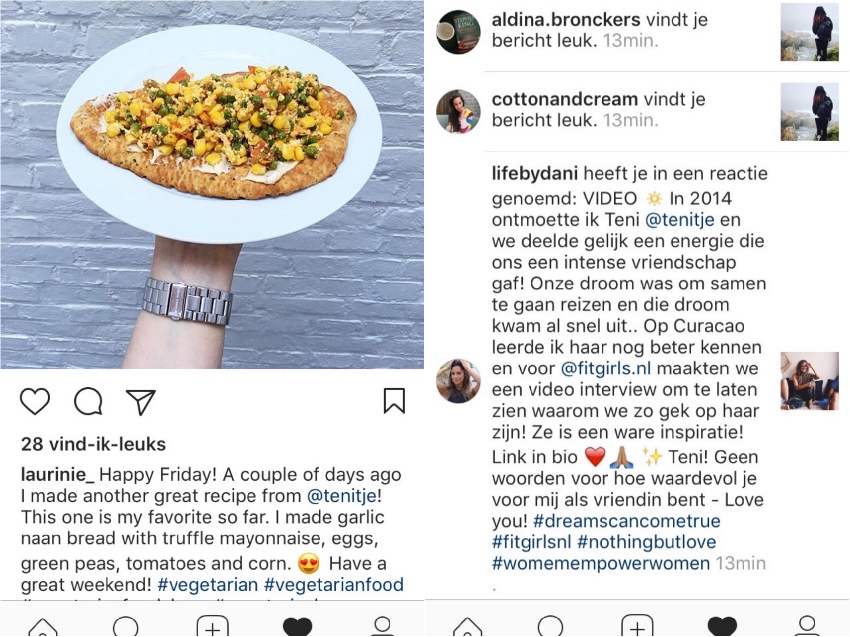 Ondertussen zie ik jullie recepten van mijn site maken op Instagram en word ik daar zo blij van! Rechts een bijzonder bericht van Dani voor de video die we samen hebben gemaakt voor hun YouTube kanaal in Curacao. Hier kun je de video bekijken.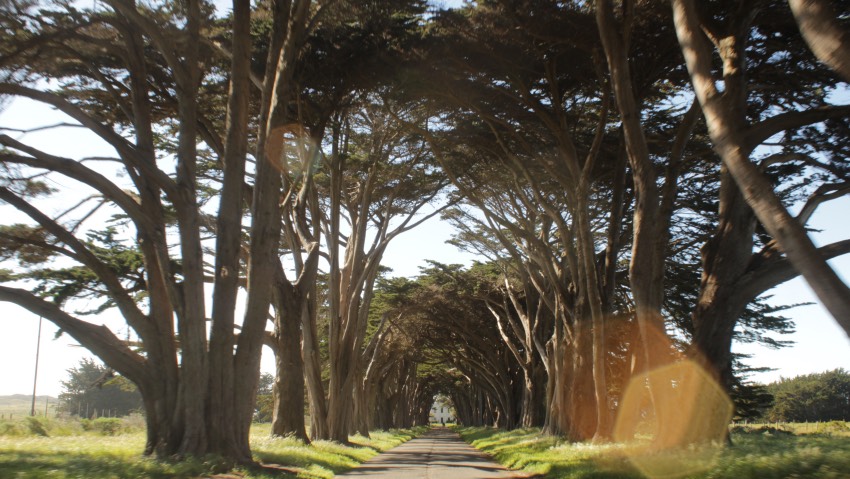 Cypress Tree tunnel! Dit zijn van die pareltjes van plekken waar amper toeristen op afkomen omdat het in the middle of nowehere is en er niks omheen is gebouwd qua eten of drinken. Precies de plekken die Boy en ik dus willen bezoeken! Prachtig 🙂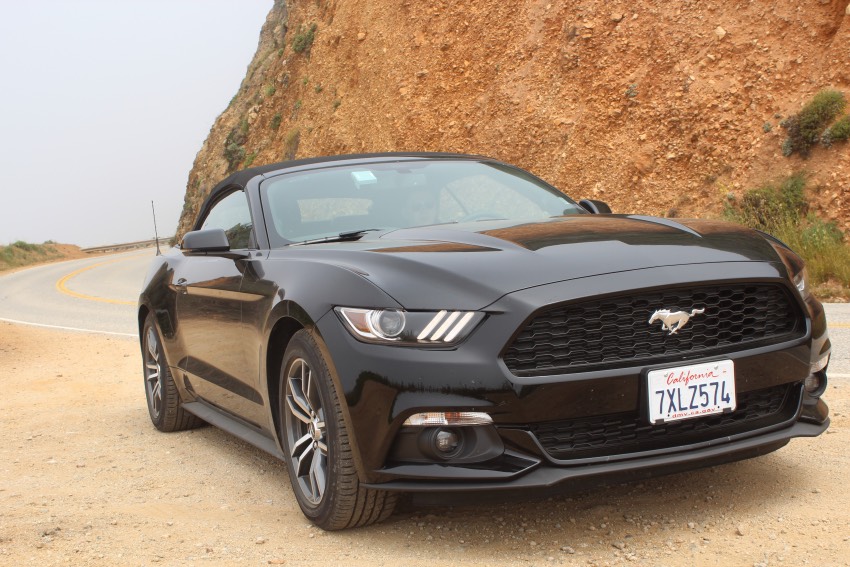 Als je een fotogenieke auto hebt, dan maak je er natuurlijk foto's van!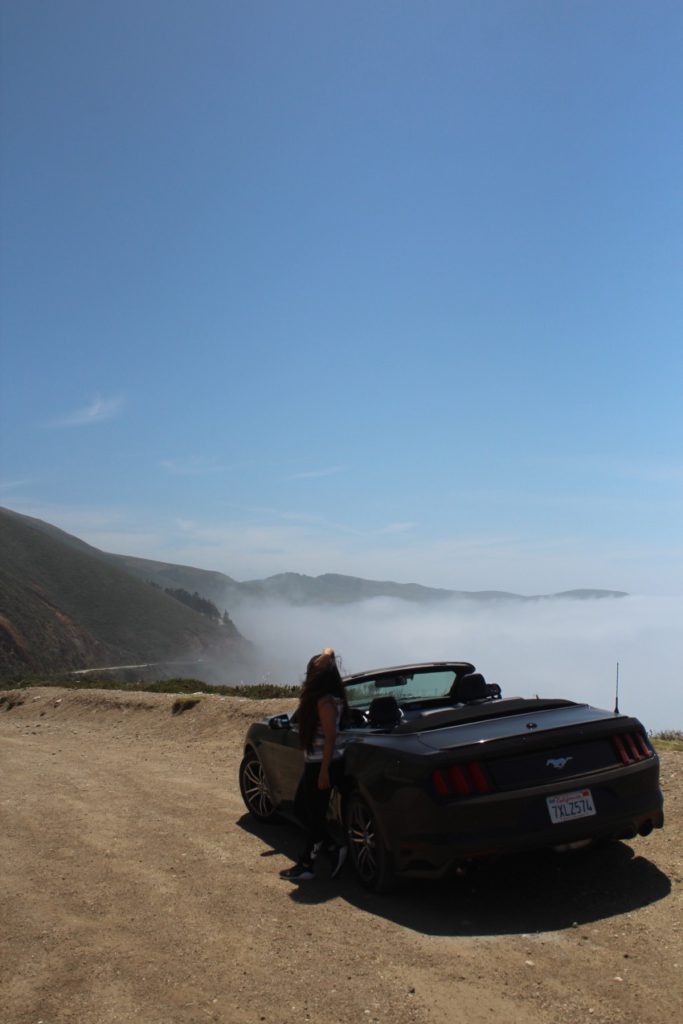 Uitzicht!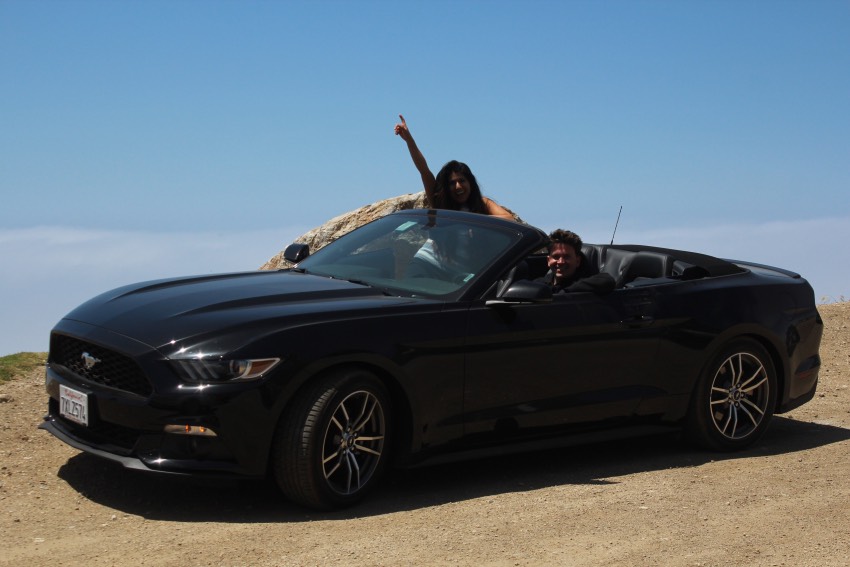 Een stel uit Nieuw Zeeland vroeg of we een foto van hun wilden maken, tuurlijk. Dan maakte ze er ook een voor ons haha.  Lief!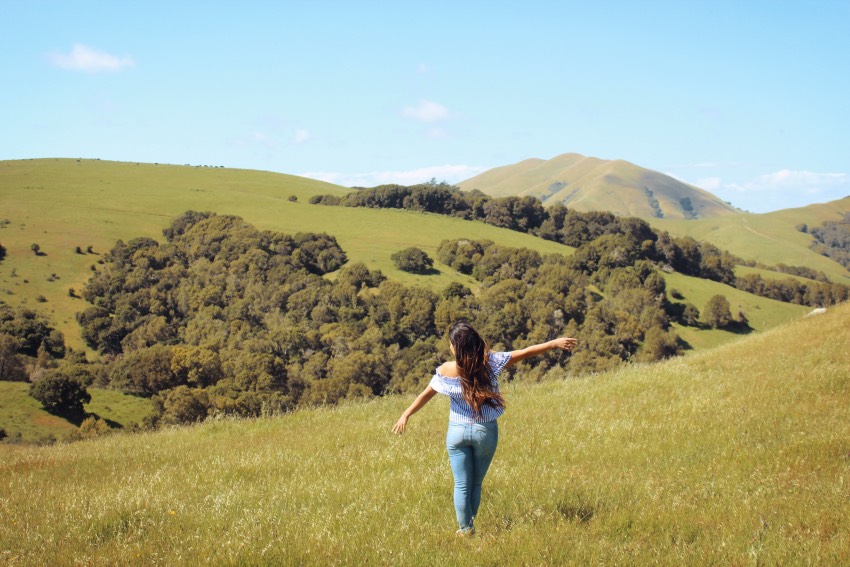 Zo'n mooi landschap! Net teletubbieland haha.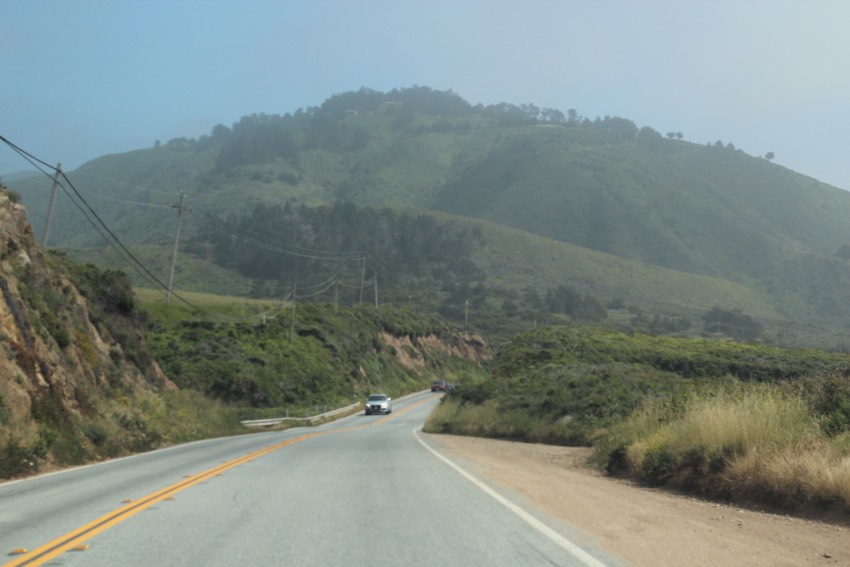 Highway 1
Tijd voor in-n-out burger! De lekkerste fastfoodburger die ik ooit heb gegeten en eigenlijk ook wel de enige die ik eet.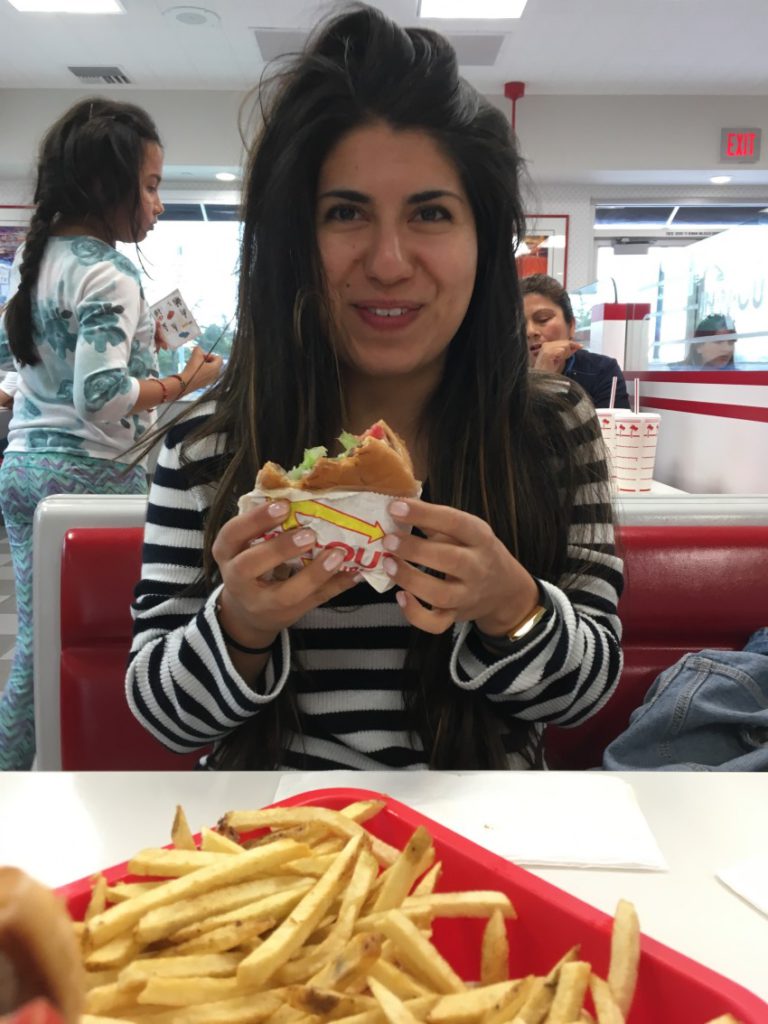 Ik vond dit zo'n mooi moment. Mijn lievelingsmoment 🙂
Uitzicht!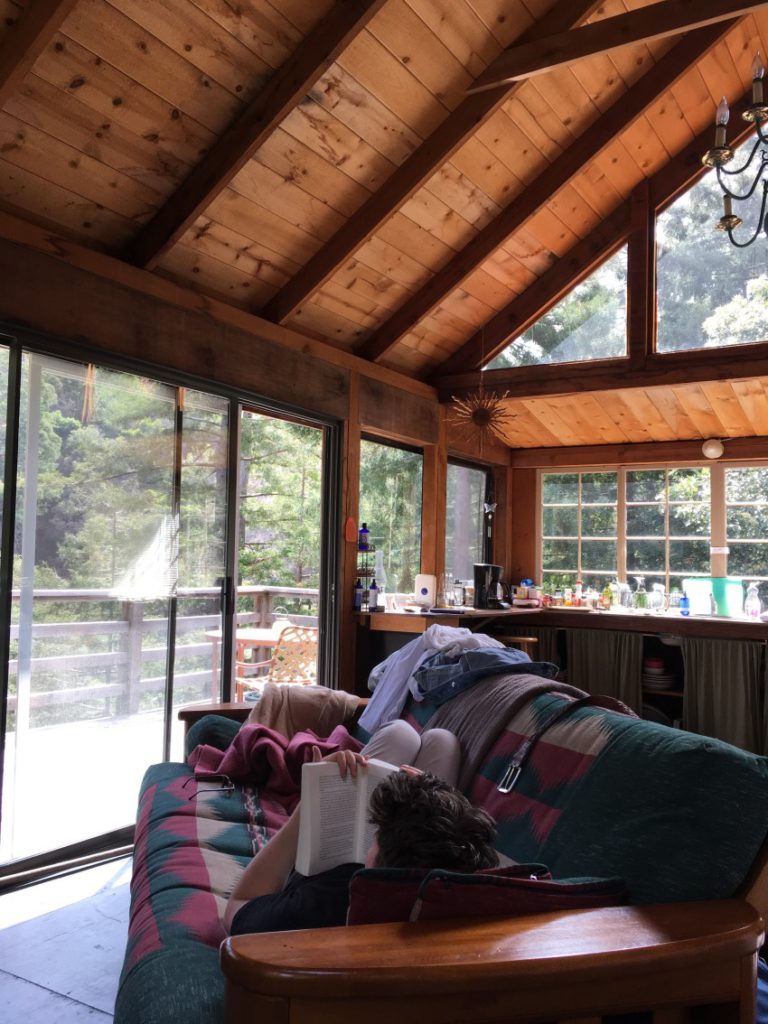 Boy die lekker een boekje leest.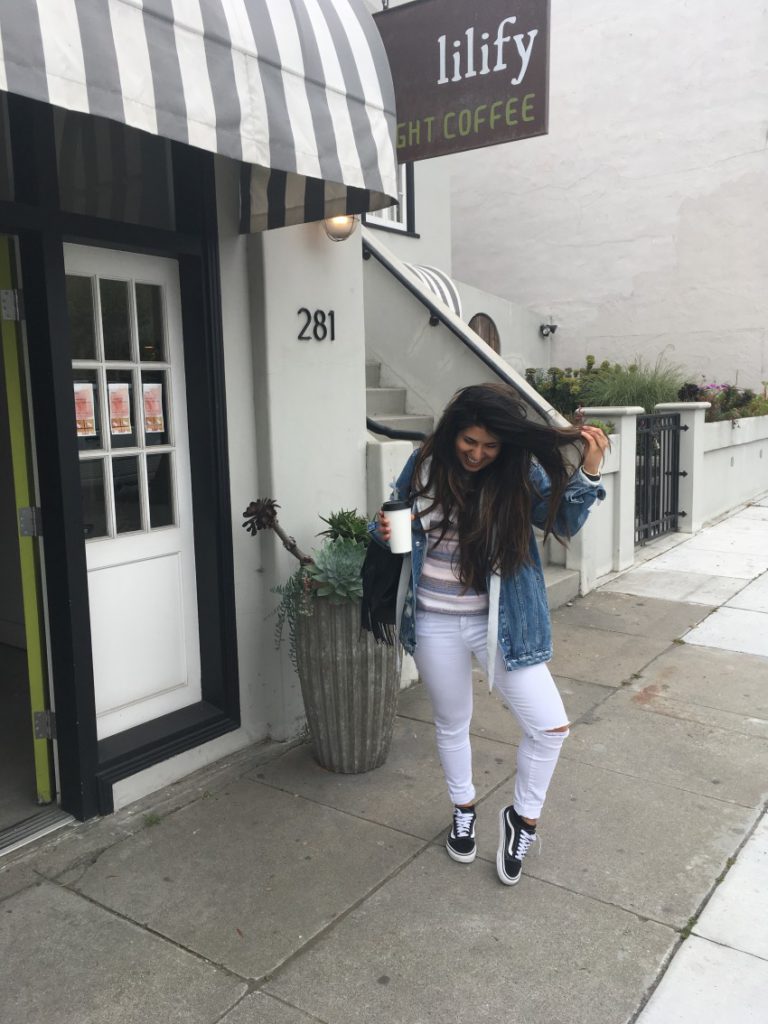 Vraag me niet wat dit voor pose is. Koffietje gehaald bij Lilify Bright Coffee. Echt overrated als je het mij vraagt.. Oops.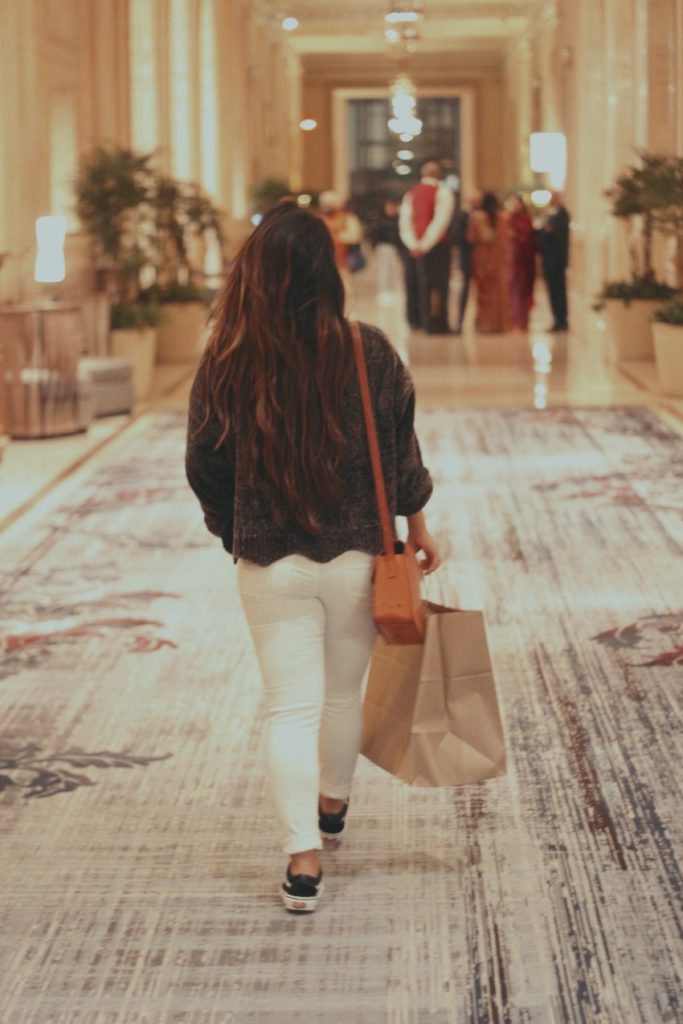 Terug in het Palace Hotel.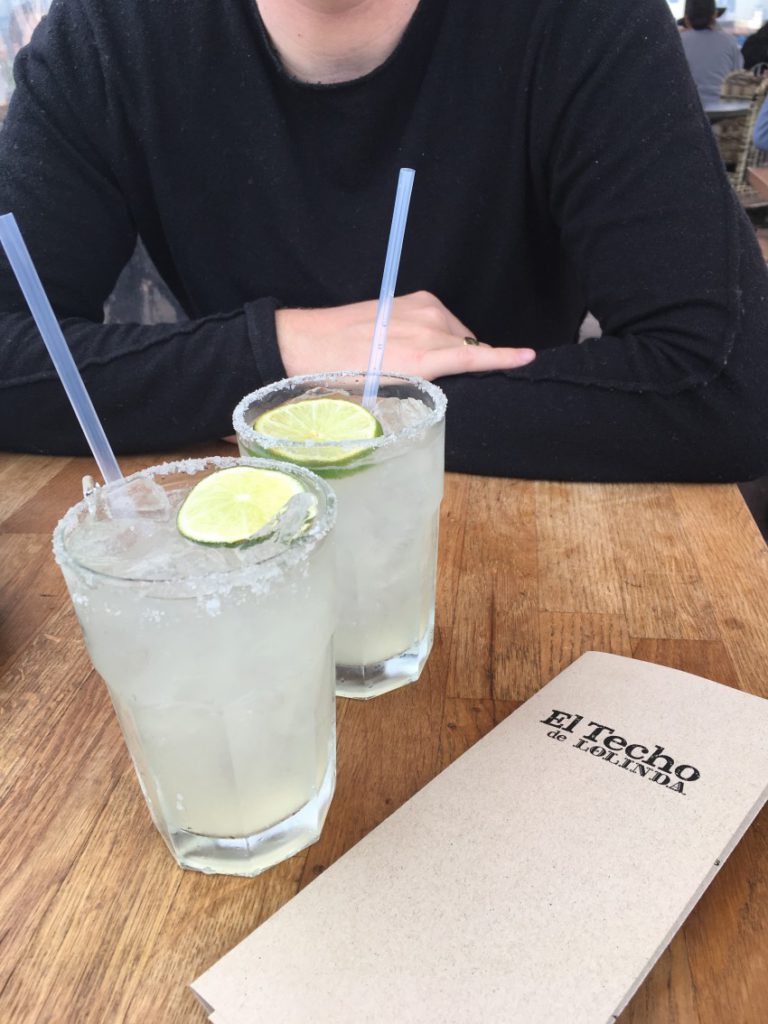 Sterke cocktails bij El Techo. Het lekkerste eten dat we hebben gegeten als je het mij vraagt.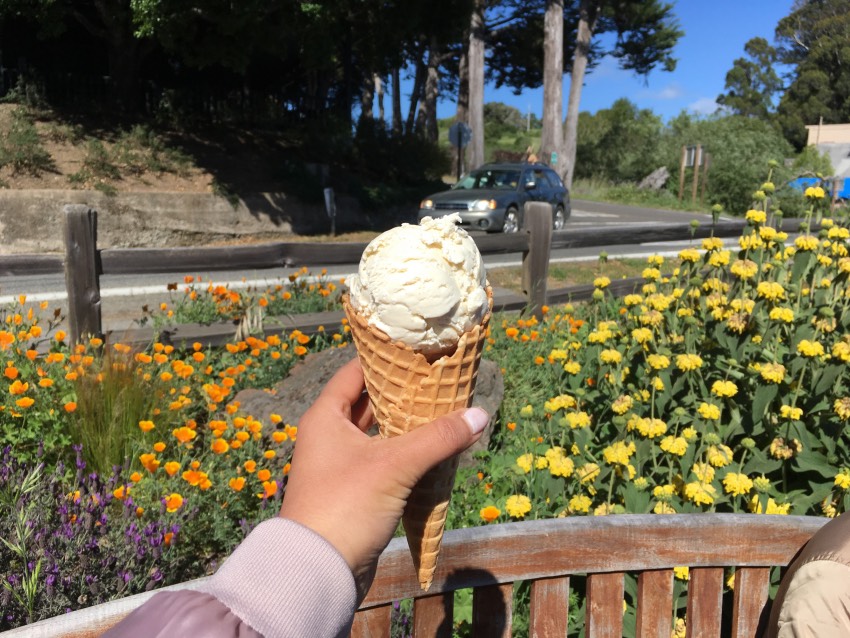 IJsjes onderweg 🙂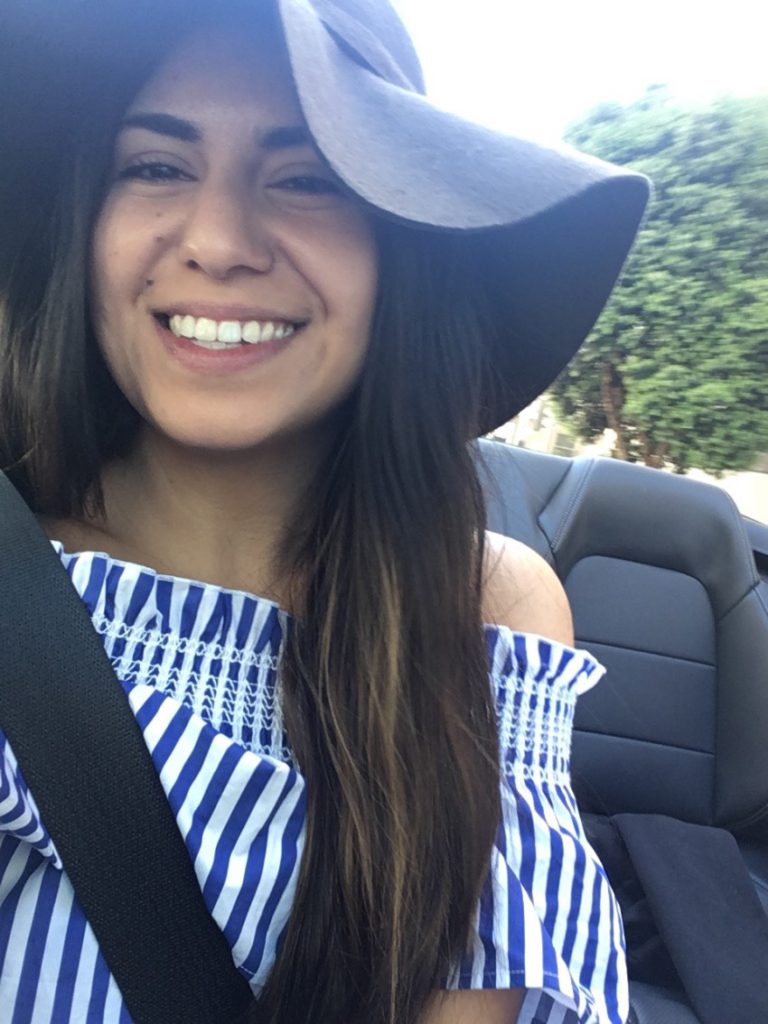 Een beetje moe, maar erg happy.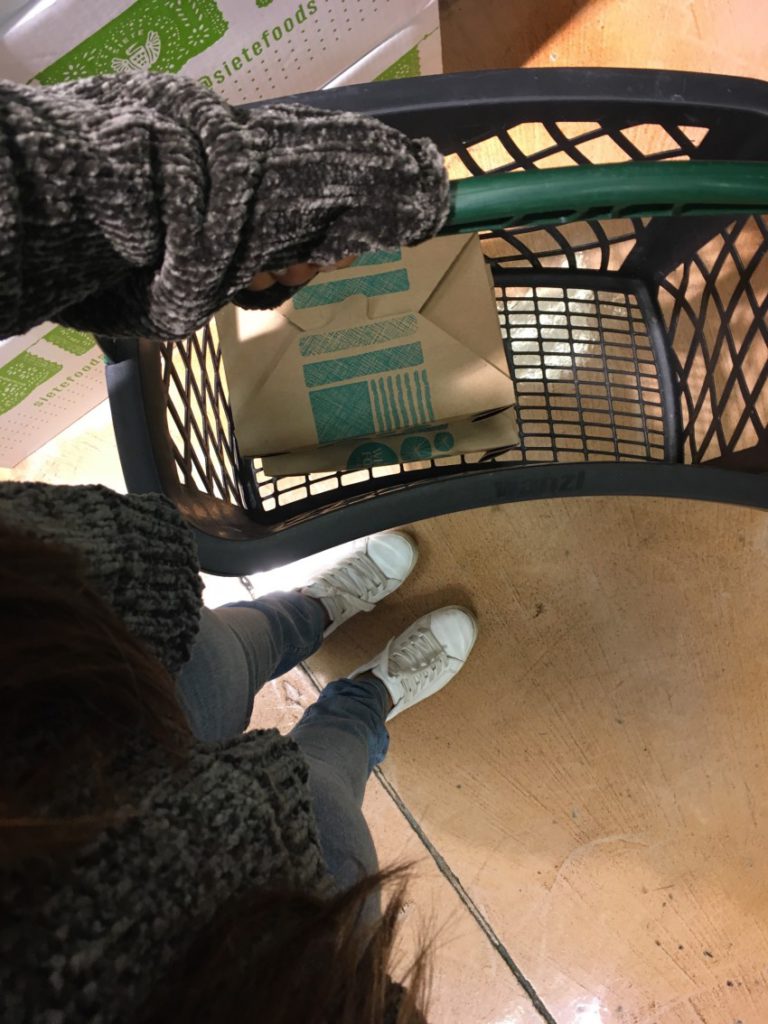 Zijn we weer, liefde voor whole foods.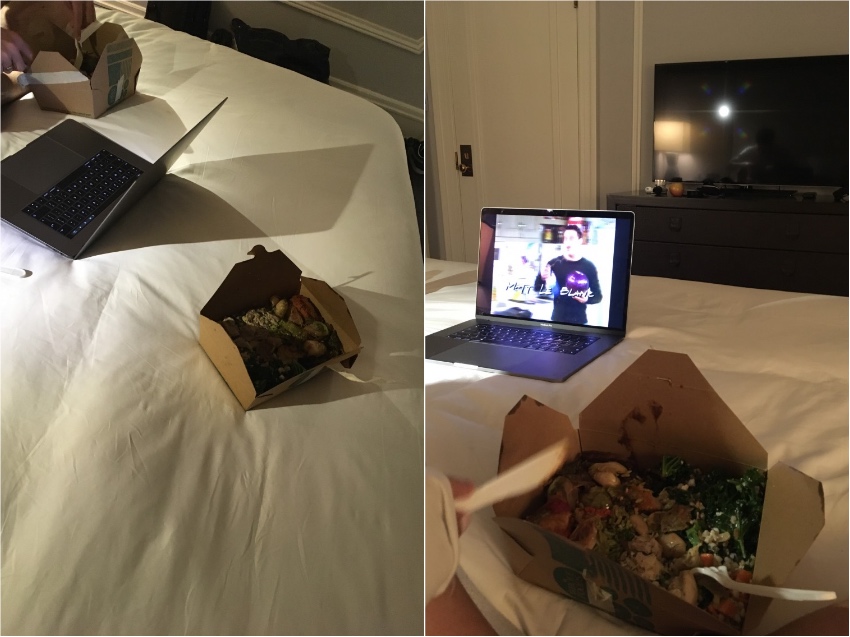 In de hotelkamer met Friends op lekker opgegeten.
Love <3 The Palace Hotel, San Francisco.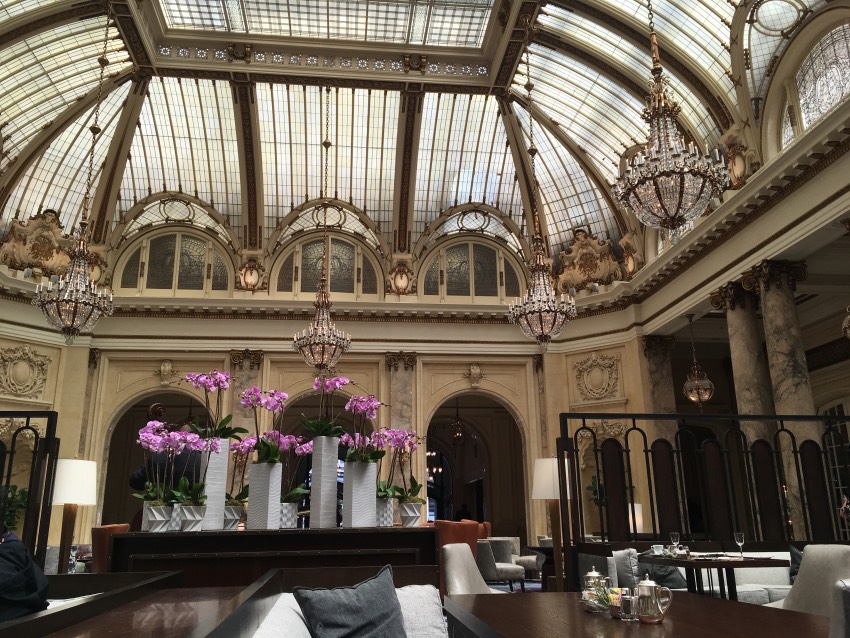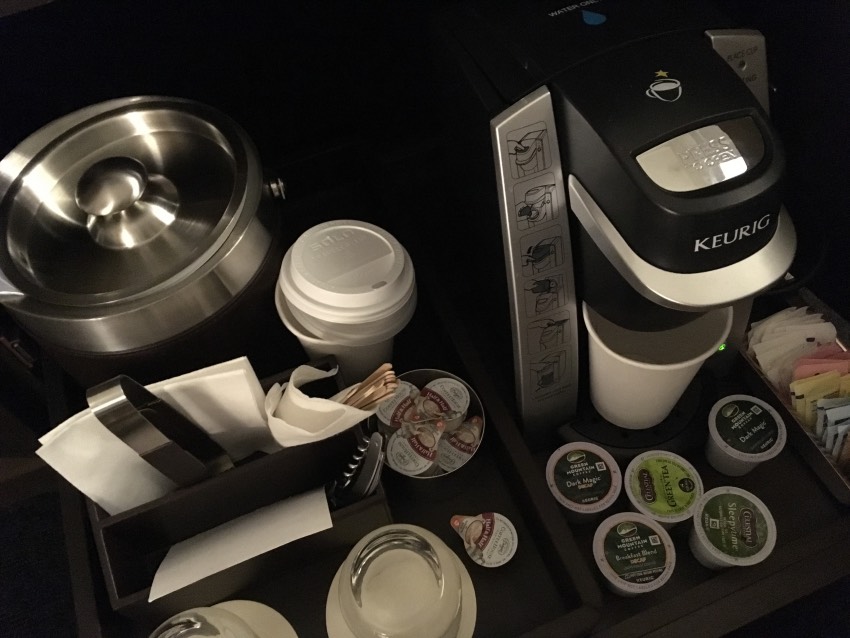 Koffie in de hotelkamer, nice 🙂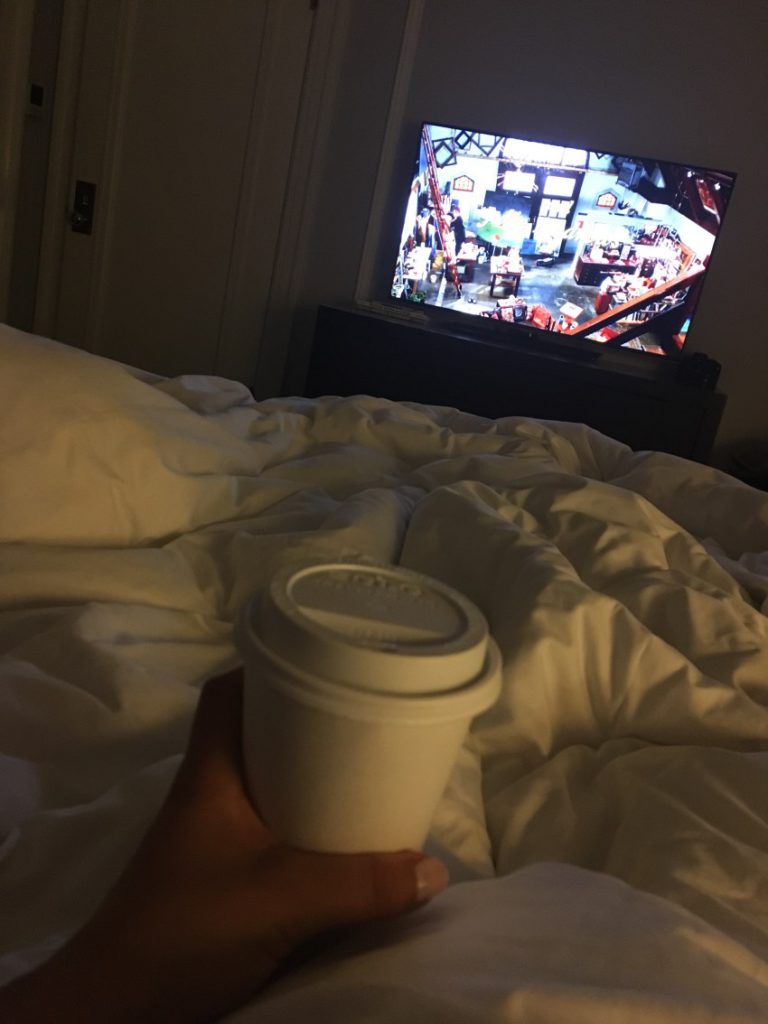 Wakker worden met koffie in bed.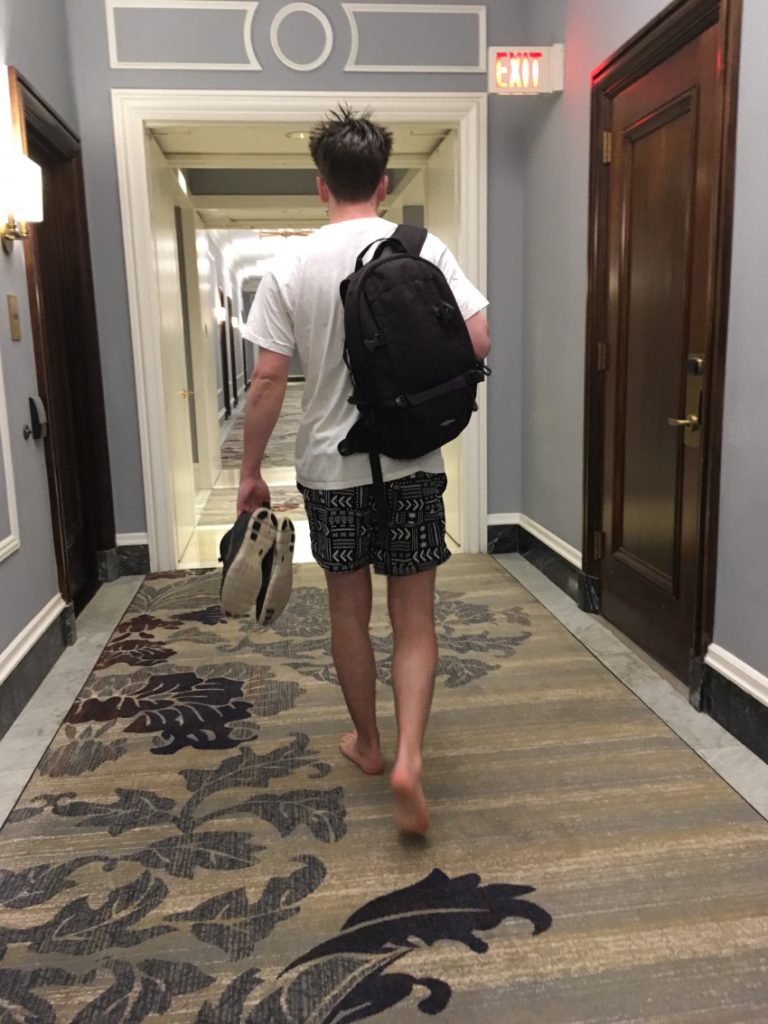 He Boy, waar ga je heen!
De mooie trap 🙂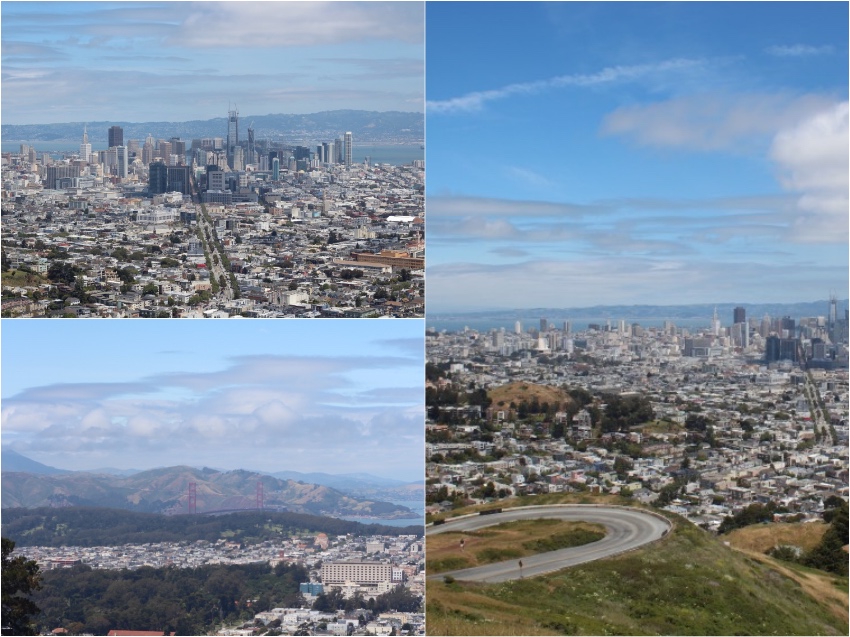 Uitzicht vanaf the twin peaks.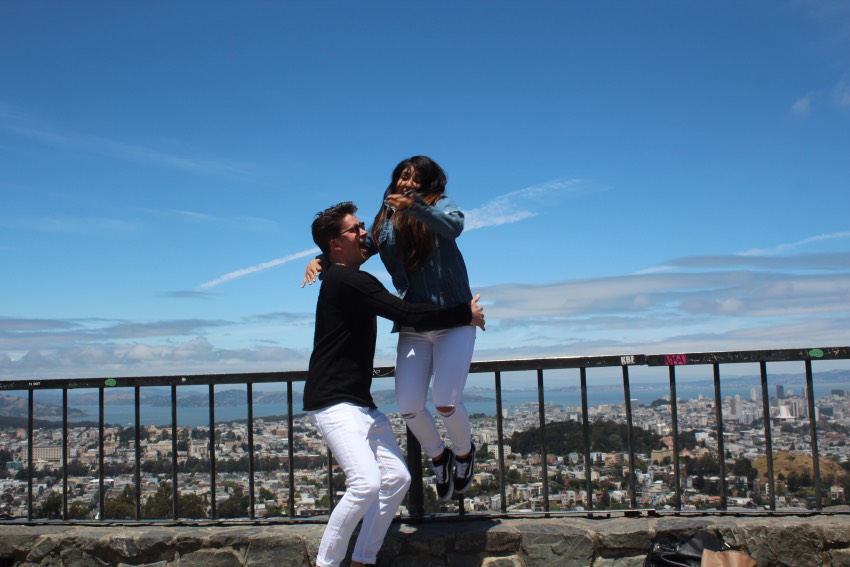 JUMP! 😀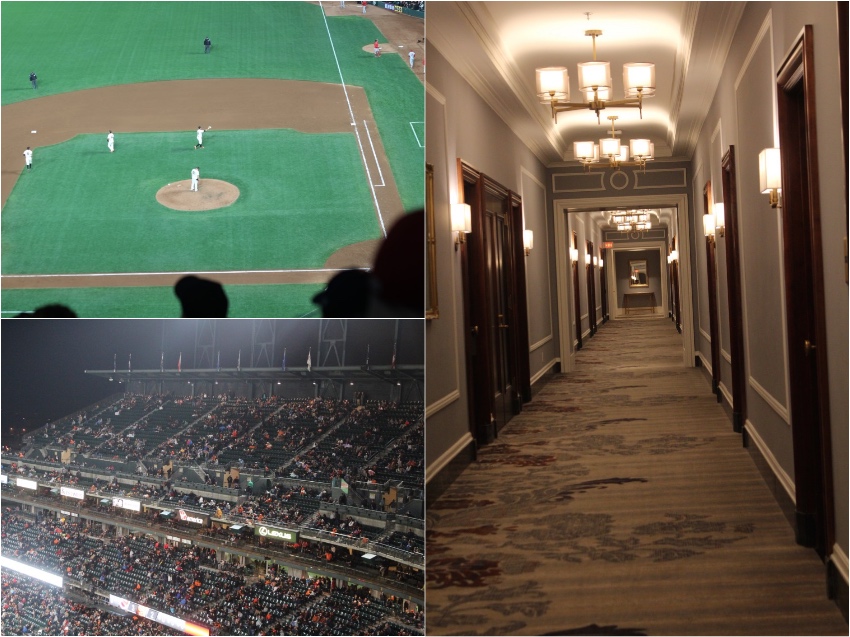 Een half uurtje meegepikt van de baseball game en daarna weer lekker naar ons hotel.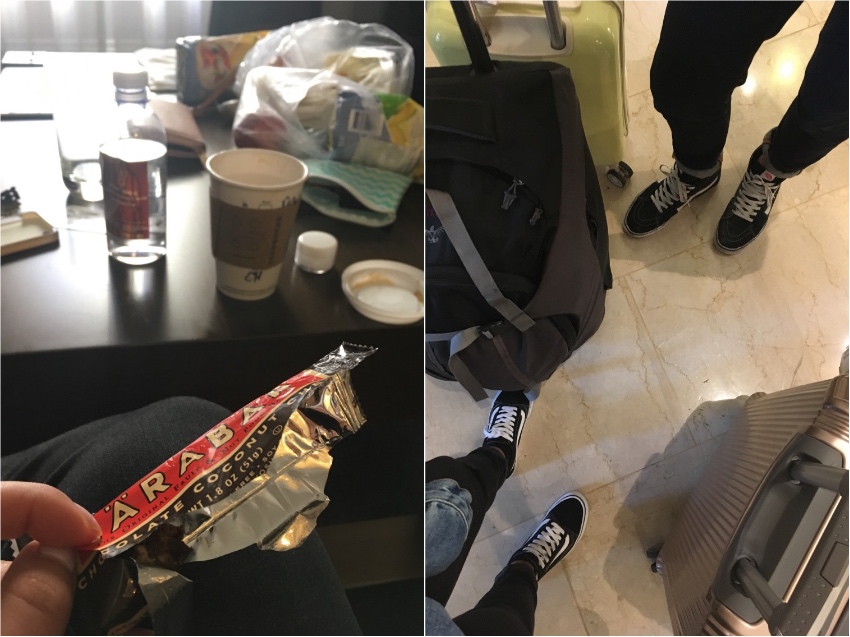 Ontbijten met Starbucks en een reep. En weer door naar een andere locatie.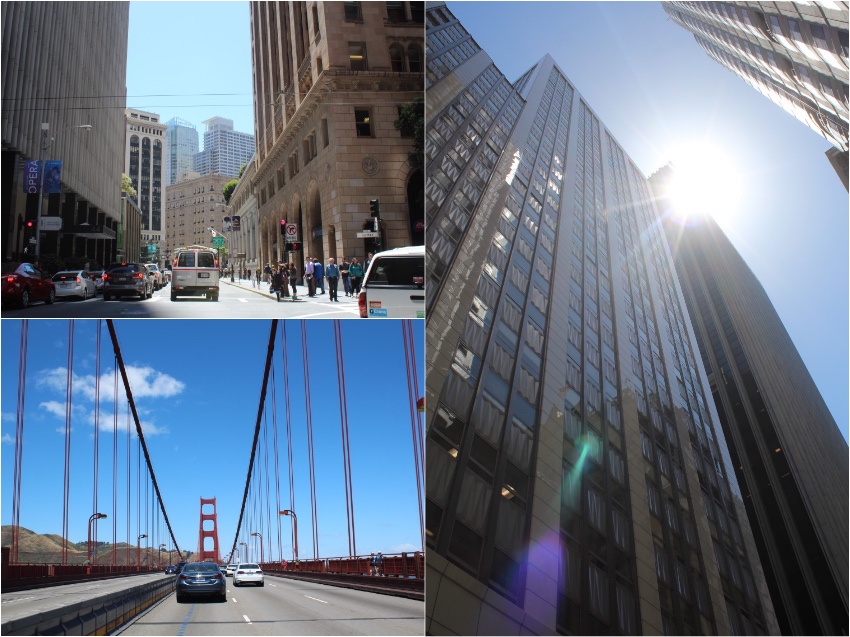 Uitzichten vanuit de auto.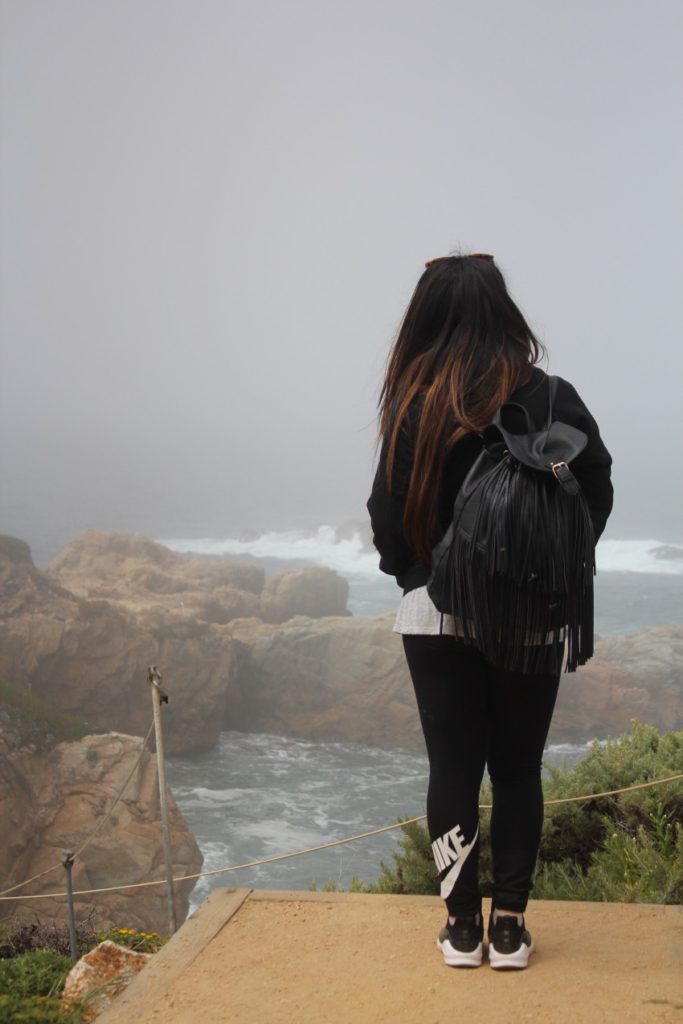 Dit was ook een magische plek, de mist maakte het heel melancholisch. Deze Nike legging heb ik trouwens heel vaak tijdens de reis aangedaan, perfect om in te sporten en te reizen. Ook in het vliegtuig. Love it 🙂
Ik heb hem besteld op DefShop.nl, ik wil mijn stijl namelijk ietsjes aanpassen en wat meer 'sporty/stoer' krijgen. Kwam ik dus precies goed uit bij die webshop (en ze hebben goede deals!).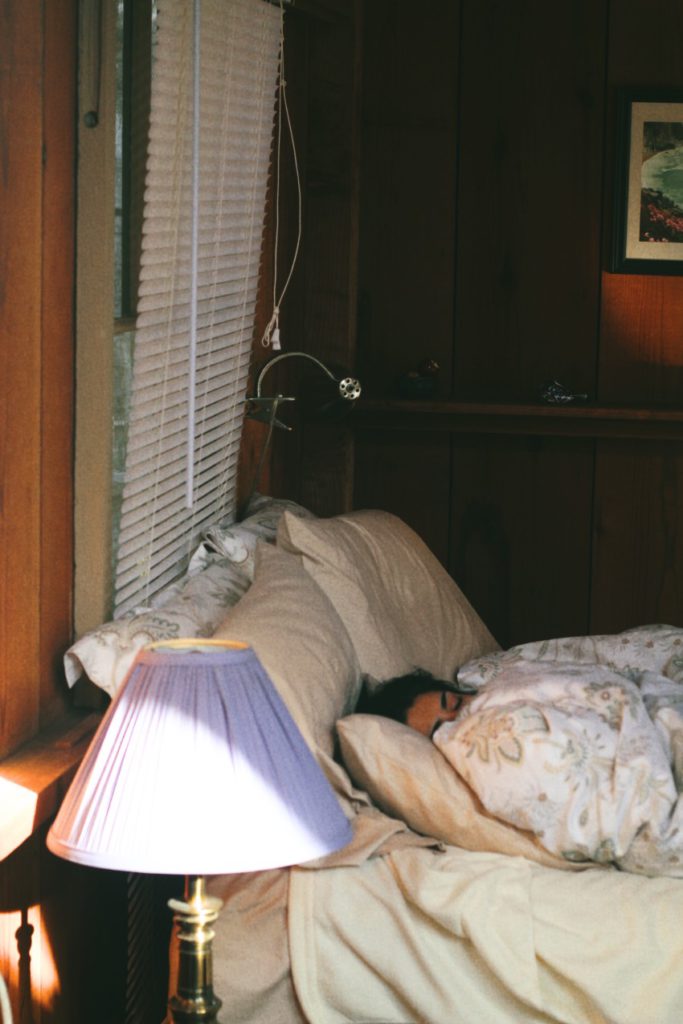 Wakker worden in de cabin.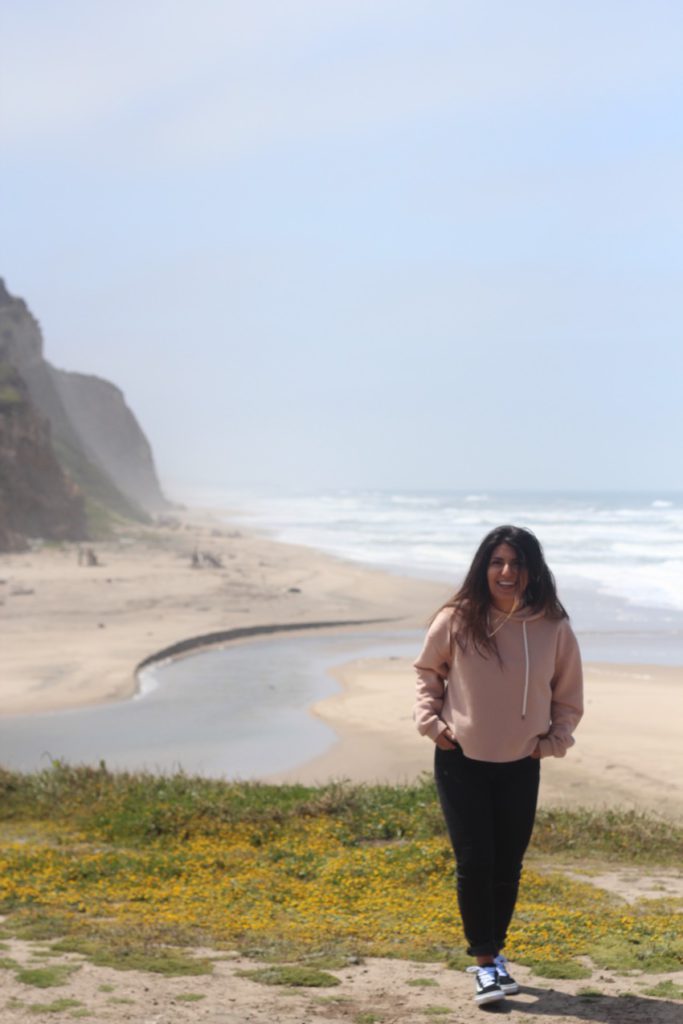 Hi!
Met de drone een foto gemaakt, het was echt weer adembenemend hier.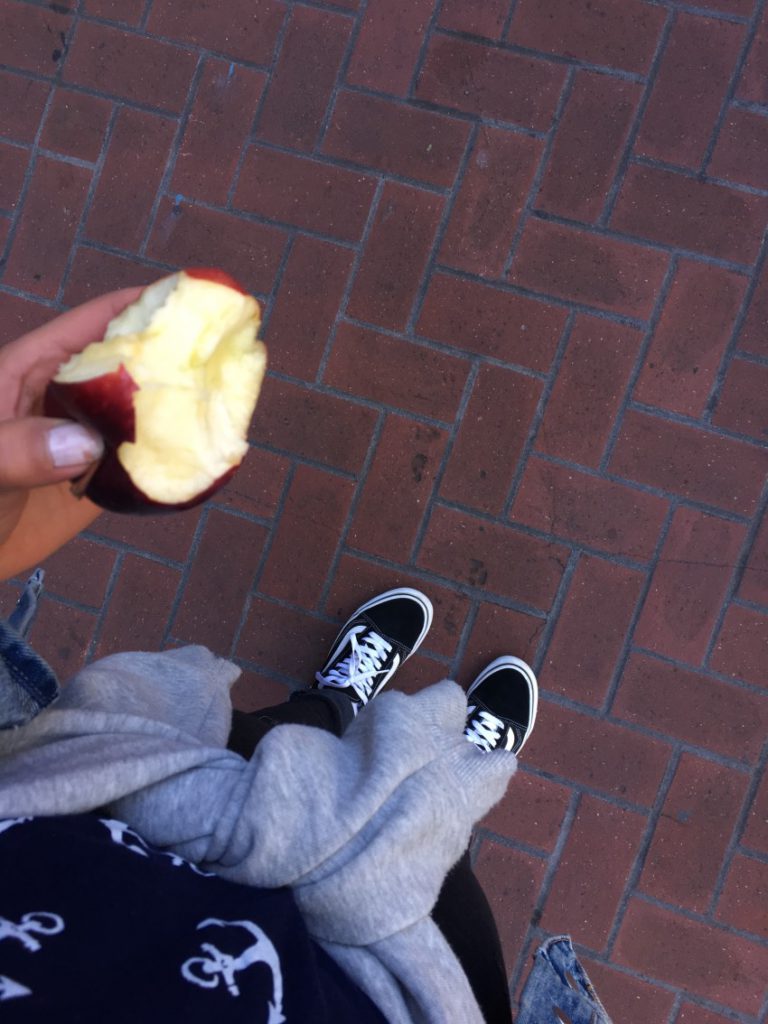 Laatste dag, appeltje mee uit de sportschool.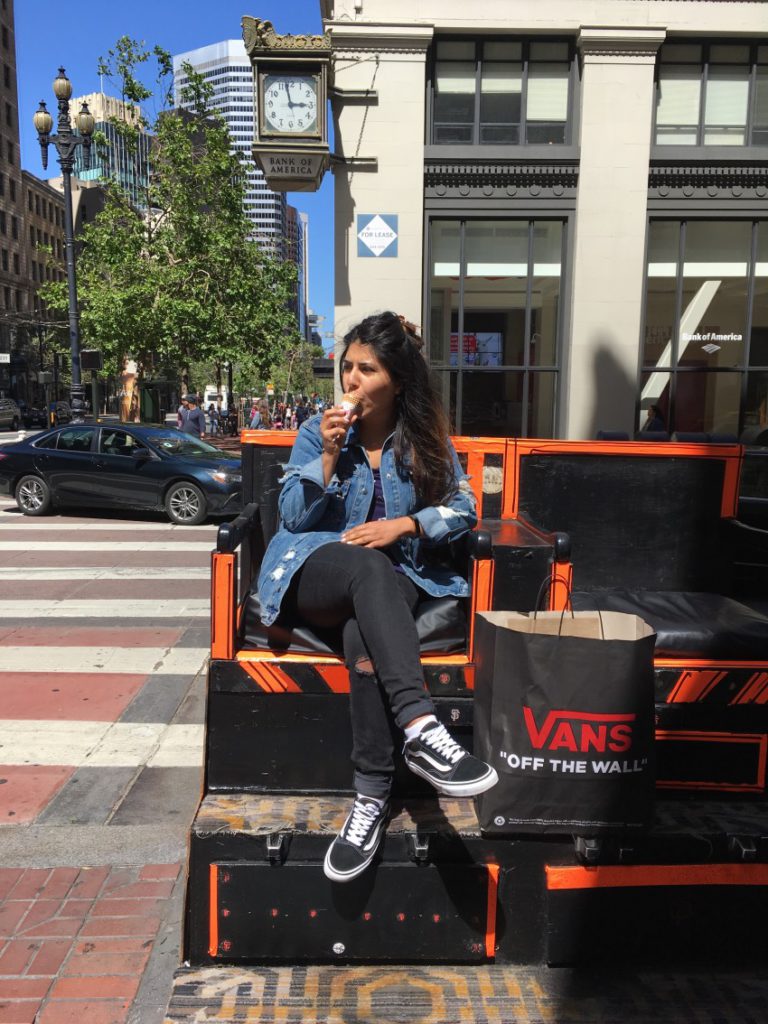 Die we compenseren met een ijsje van Ghirardelli.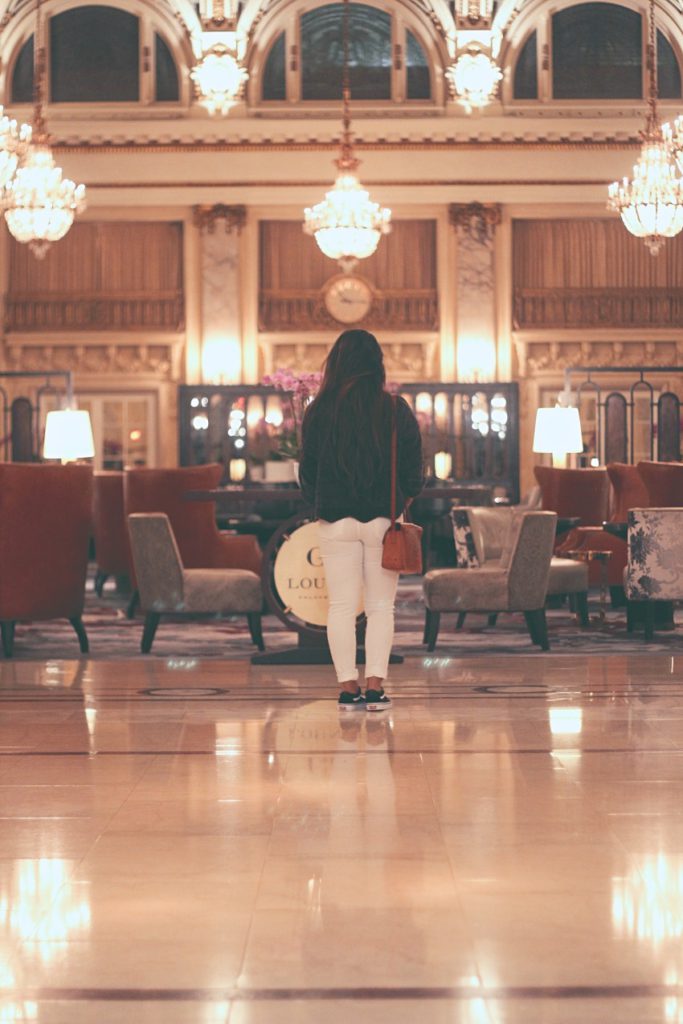 Coffee 🙂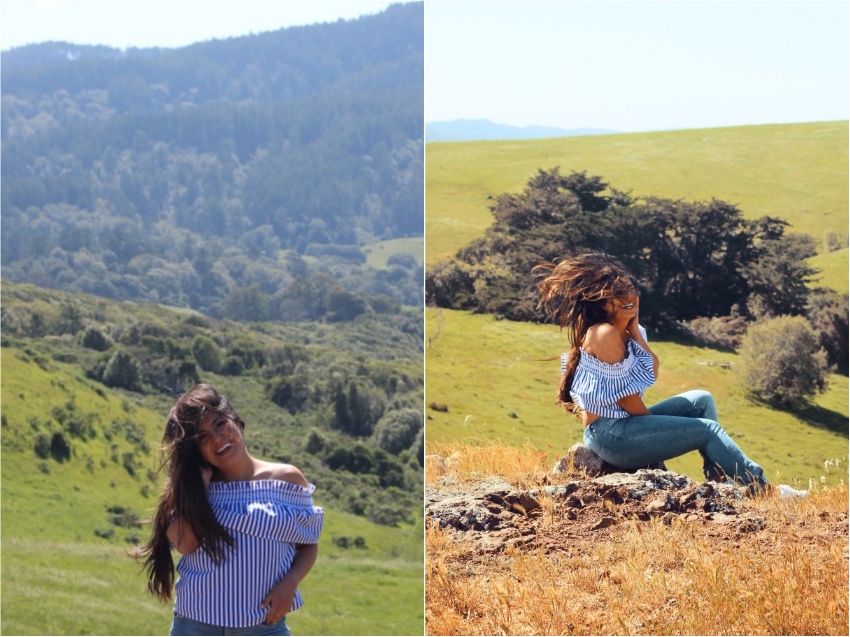 Het waaide nogal, maar nogmaals; adembenemend.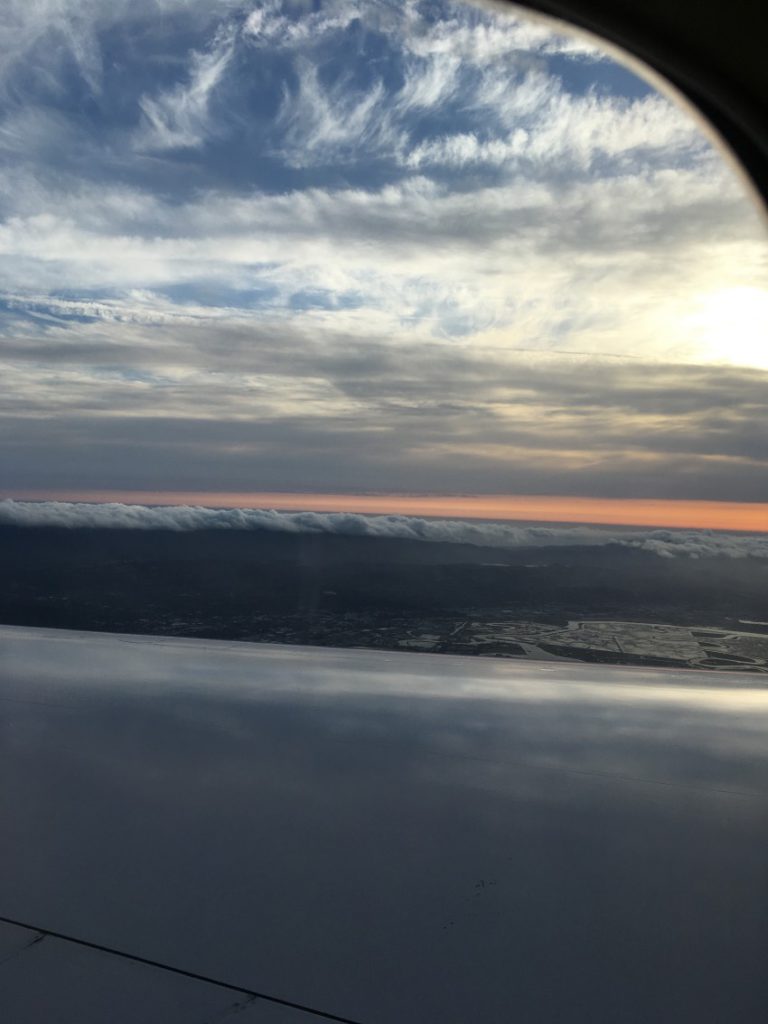 En toen was het weer tijd om terug te vliegen! Dit was echt een magische en waanzinnige reis, waar ik samen met Boy een mooie eerste stap heb gezet richting het beleven van avonturen in andere landen.
Heel dankbaar, heel gelukkig. Maar nu ga ik even chillen 🙂
<3