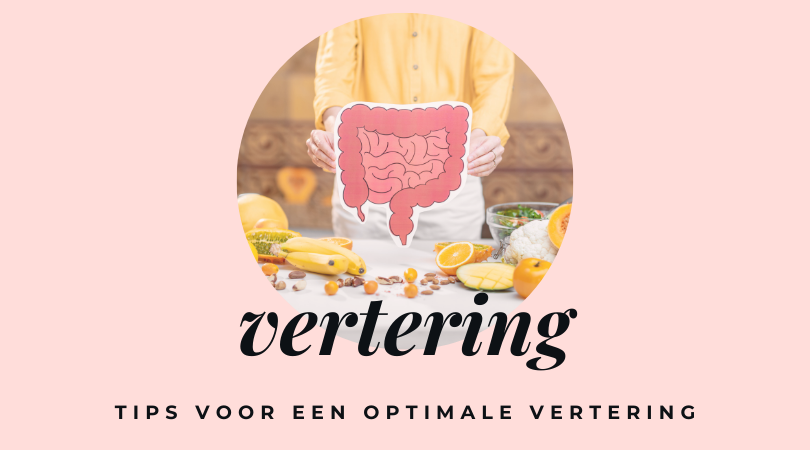 Je vertering kan een grote invloed hebben op je gemoedstoestand, vooral als deze niet goed werkt natuurlijk. Maar misschien eet je al super gezond; let je op de toegevoegde suikers, eet je veel volkoren producten, smoothies waar je groente  en fruit in verwerkt, eet je af en toe wat lekkers maar toch heb je last.
Dat is geen grote verrassing, meer dan de helft van de bevolking heeft op zijn minst één keer in de week last van de vertering (van buikpijn tot winderig tot een opgeblazen gevoel tot maagzuur en meer).
Natuurlijk is het belangrijk om langs je huisarts of diëtist te gaan wanneer deze symptomen blijven aanhouden, maar misschien kun je beginnen met de volgende tips!
1. Probiotica
Ik kon niet anders dan beginnen met probiotica. Want wanneer je darmflora niet genoeg gezonde bacteriën bevat, kun je wel aan alle kanten werken aan je vertering, maar zal het nooit optimaal zijn. Lees hier meer over probiotica.
2. Drink genoeg water
Tussen de 1,5 liter en 2,5 liter water is wat je per dag zou moeten drinken. Het helpt enorm wanneer je last hebt van constipatie. Maar het kan je ook een energiek gevoel geven als je eigenlijk altijd 'uitgedroogd' bent en je lichaam draait op te weinig vloeistof.
3. Ademhaling
Wanneer je gestresst of zenuwachtig bent, verandert je ademhaling. We zijn veel vaker gestresst dan we denken in deze hedendaagse maatschappij en dat betekent dat we vaak niet eens door hebben dat we verkeerd ademhalen en spanning vasthouden. Dit heeft allemaal invloed op onze gezondheid. We benaderen een maaltijd dan ook op een hele andere manier waardoor je verteringsstelsel vanuit stress aan de slag gaat, dan vanuit een relaxte staat.
Even een paar keer diep ademhalen voordat je gaat eten kan je paraympatyhische zenuwstelsel triggeren om in de rust en verteer-modus te gaan. Dit helpt enorm bij de juiste vertering van het voedsel.
Zie het zo: wanneer je lichaam vanuit stress verteert, zal het de vertering afraffelen en wanneer je lichaam vanuit kalmte verteert, zal het met aandacht zijn werk doen.
4. Bewegen
Je kent al deze punten allang! Maar de herhaling is wat vaak nodig is tot het kwartje valt. Bewegen helpt om het voedsel door je darmen te laten bewegen zodat je geen last krijgt van obstipatie. Je kan bijvoorbeeld elke dag een kwartiertje gaan wandelen – dat is al voldoende om mee te beginnen!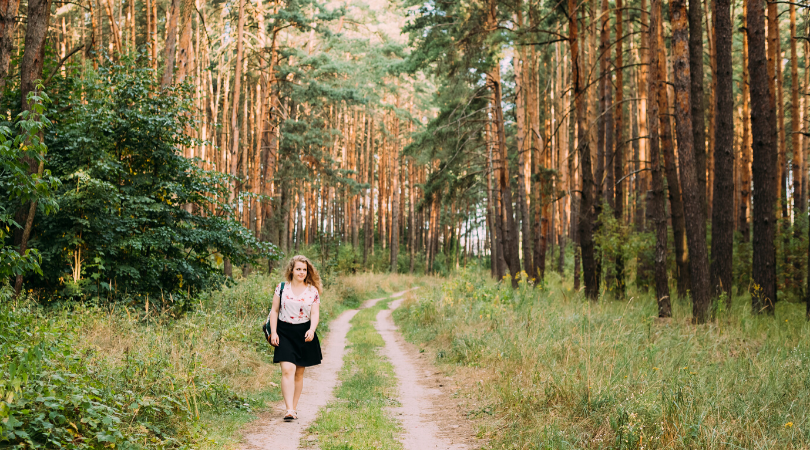 Deze 'simpele tips' zijn nodig!
Zoals je ziet duik ik vandaag niet heel erg de diepte in met de bovenstaande punten – en dat is omdat er heel veel mensen zijn die deze tips nodig hebben! De diepere stof is voor een veel kleiner publiek en schrijf ik vooral omdat ik het zelf mega boeiend vind. Verwacht in de toekomst wat meer simpele artikelen en tips zodat meer mensen alvast een begin kunnen maken met hun gezondheid!