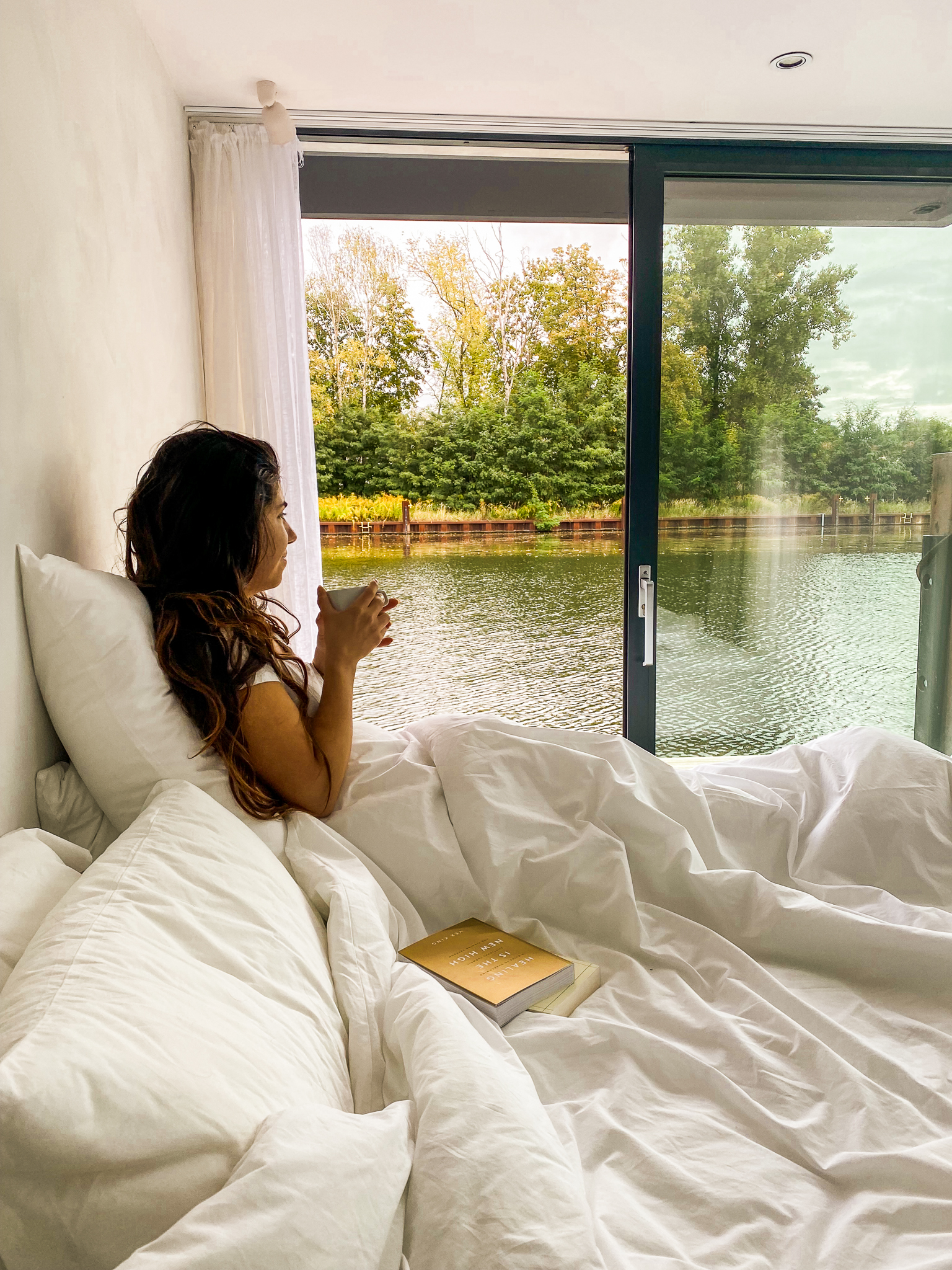 Ik kan uren ratelen over tips en tricks om zelfverzekerder te worden. Maar wie ben ik? De waarheid is dat ik de afgelopen jaren enorm heb geschommeld in zelfvertrouwen. Dit is vaak afhankelijk geweest van mijn figuur, maar bijzonder genoeg zijn er ook tijden geweest dat ik zelfverzekerder was op een zwaarder punt dan toen ik wat afgevallen was.
Ik wil je dus in dit artikel écht vertellen wat mij enorm helpt bij het krijgen van een zelfverzekerd gevoel, want uiteindelijk is dat wat je aantrekkelijk maakt. En dan bedoel ik niet per se voor mannen (of vrouwen), maar gewoon van mens tot mens, ook in vriendschappen en in nieuwe ontmoetingen. Charismatisch scoor je ook wat extra bonuspunten als je zelfverzekerd door de dag komt.
En geloof me, het heeft niet alleen met uiterlijke aspecten te maken. Je kunt na het lezen van dit artikel een aantal beslissingen maken in je hoofd, waardoor je je al zelfverzekerder voelt. Als je wilt dan. 
Zweet
En dan bedoel ik niet van de zenuwen maar van het sporten. Al doe je een mini workout van 10 minuten, het feit dat je hartslag omhoog gaat en je endorfine aanmaakt draagt bij aan een "opgepept" gevoel. Stiekem geef je meerdere signalen aan jezelf, namelijk, dat je tijd steekt in jezelf door een workoutje te doen. Dat je geeft om jezelf en je gezondheid. Je gunt het jezelf.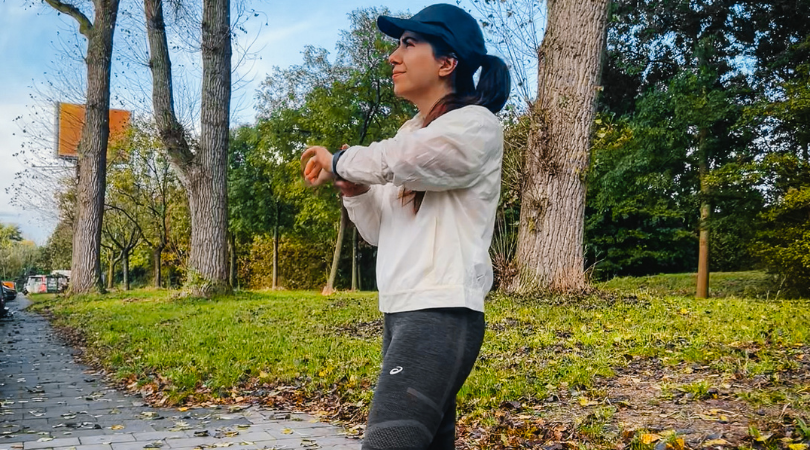 Zet een klein doel
Hoe groot je lange termijn doelen ook zijn, deze voelen soms zo ver weg en ontastbaar dat ze vaak voor een lange periode "nog niet behaald" zijn. Logisch ook. Maar door het zetten van kleine doelen, die je binnen een dag of een week behaalt, geeft dit je steeds een boost. "Zie je wel, ik kan het wel". Een klein doel kan zijn om op een bepaalde dag twee keer 50 squats te doen, misschien in de ochtend 50 en later op de avond 50. De volgende dag kun je bijvoorbeeld een ander klein doel voor jezelf bedenken. Geloof me, die dagen waarop je keihard aan het knallen bent komen er ook wel, maar de andere dagen waar je 'normaal gesproken' niet zoveel zou doen, verander je toch in "nuttige" dagen en geef je jezelf meer zelfvertrouwen door kleine doelen af te werken. Het werkt echt.
VIEREN! (lees: wijn)
Vergeet niet je overwinninkjes te vieren. Of je nu je record hebt verbroken qua hardlopen of afstand. Of misschien wel een essay hebt afgeschreven. Of voor het eerst met een kilo zwaardere gewichtjes hebt kunnen trainen. Wat het ook is, vier het. Dit hoeft lang niet altijd met eten of drinken, dit kan makkelijk met een kleinigheidje zoals jezelf trakteren op nieuwe sieraden/make-up/kleren/boek/etc. Of een avond expres vrijhouden in je agenda om een leuke film te kijken. Of; wat jij maar wilt.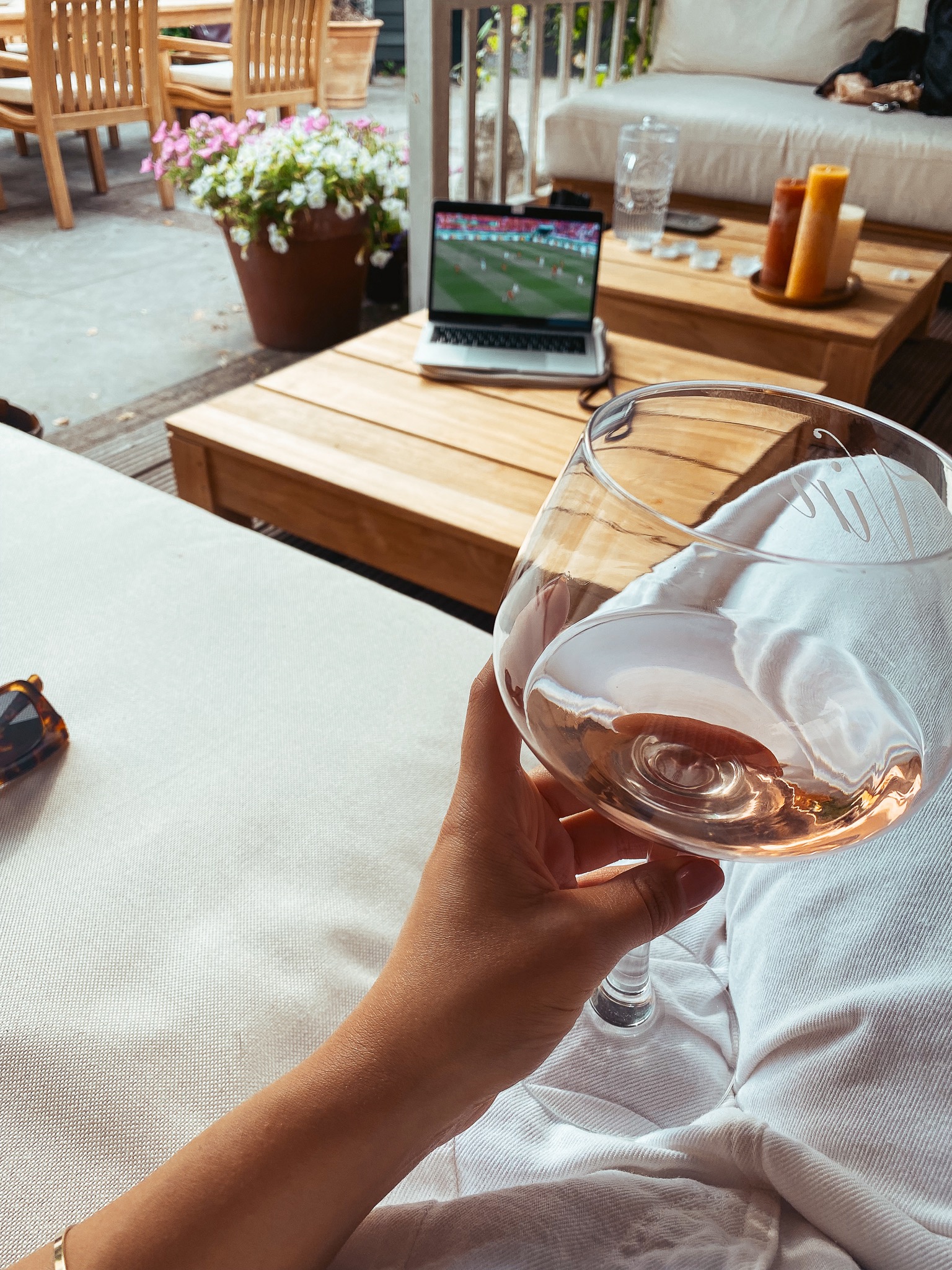 Ik vier graag dingen met wijn. Maar dat hoefde ik niet eens te typen.
Oefen met zeggen wat je wilt
Door te oefenen met het zeggen wat je wilt en wat je bedoelt, zullen mensen je beginnen te begrijpen. En omdat je uit wat je wilt, geeft dit vanzelf een 'vibe' mee van zelfvertrouwen richting de anderen. Daarom kan het nuttig zijn om hierop te oefenen in plaats van vaak te knikken, "ja" en "amen" te zeggen. Ik durfde vroeger echt niet aan te geven wanneer bijvoorbeeld mijn koffie verkeerd was bereid, dat vond ik heel eng. Of aan te geven dat iets "niet mijn ding/stijl/smaak" was, bang om een ander boos te maken of te beledigen. Maar eigenlijk is er niets aan de hand en is het de normaalste zaak van de wereld om te zeggen wat je vind/wilt/bedoelt. Mensen weten tenminste wat ze aan je hebben en jij hoeft jouw gevoel niet te onderdrukken uit onzekerheid. Win-win dus.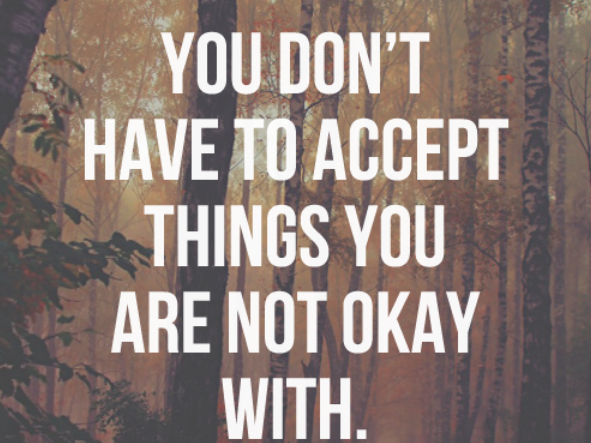 Weg met de 'worst case scenario'
Alhoewel. Soms kan het helpen om dingen in perspectief te krijgen door je af te vragen wat het ergste is dat kan gebeuren. Meestal is dit zo erg nog niet en kun je je echt wel voorstellen dat je daar ook wel weer overheen komt. Maar door áltijd uit te gaan van dit scenario en dit ook als leidraad te gebruiken kun je jezelf nogal saboteren. Kijk eens even hoe ver je nu al bent gekomen, dat verdient wel een schouderklopje. En dit zijn ook de "gesprekken" die je met jezelf mag hebben; vertel jezelf dat je veel aan kan, vertel jezelf dat je moeilijke tijden kunt en hebt doorstaan en dat je altijd sterker bent geweest dan je van te voren dacht.
Kleding
Als laatste nog kleding. En dit is heel simpel: kleed je hoe jij wilt. Ongeacht de mode, je figuur, je bouw etc. Wanneer jij je goed voelt in de kleding die je draagt, straal je dit ook uit. Niets komt zo onzeker over als iemand die zich volgens de laatste mode heeft gekleed zonder zich er goed bij te voelen. Wanneer de outfit de persoon draagt en niet andersom. Dus trek vooral aan waar jij je goed in voelt.