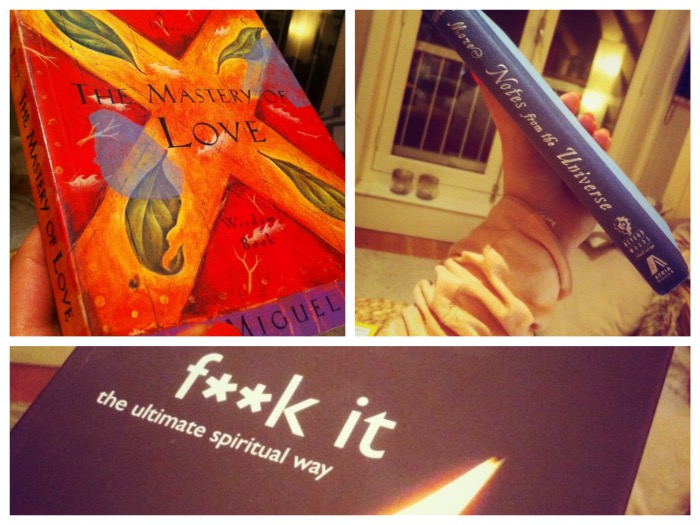 Gister schreef ik een artikel over dat het eigenlijk niet heel goed gaat met me en ik vlak voor mijn grens sta. Er ligt zoveel druk op me vanuit verschillende delen van mijn leven dat ik even niet weet waar ik het zoeken moet. Dus vandaag heb ik wat quotes uit enkele favoriete boeken die ik gister er weer bij heb gepakt. Sommige raakten me enorm, lijkt me de moeite waard om te delen. Ik heb letterlijk mijn favoriete boeken zomaar ergens open geslagen en natuurlijk even gecheckt of er iets relevants in stond voor nu. Here we go!
Wees eerlijk over je geluk
"Be completely honest about your happiness. Don't project a false sense of happiness by telling everyone, "Look at me. I'm a success in life, I have everything I want, I am so happy," when you don't like yourself.

The Master of Love – Don Miguel Ruiz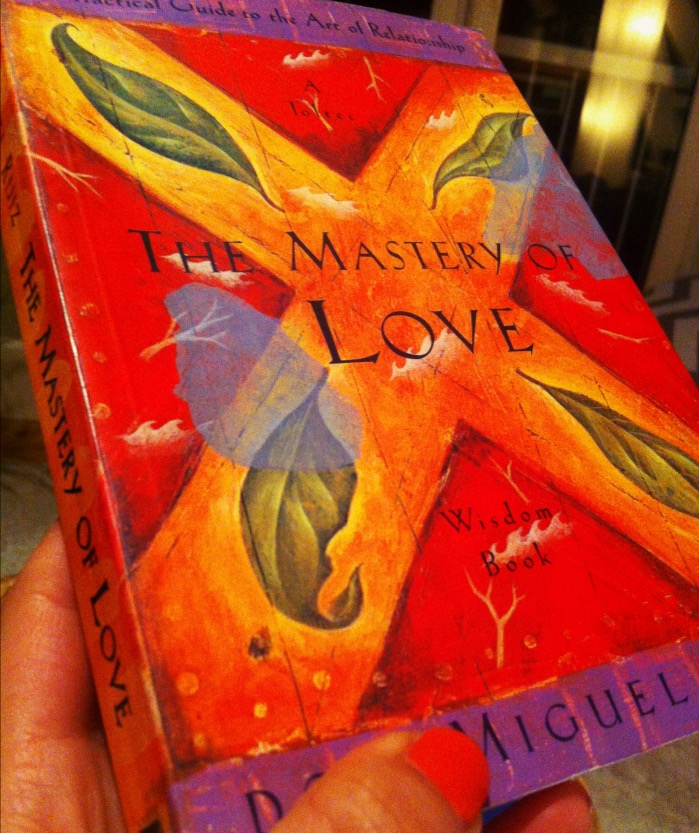 Zolang je blijft doen alsof je een geweldig leven hebt en het ontzettend naar je zin hebt, terwijl dit in werkelijkheid niet zo is. Hoe langer het zal duren voor je je ook echt goed gaat voelen. Oftewel; CUT THE CRAP (lol) en wees eerlijk naar jezelf toe. Je hoeft niet van de daken te schreeuwen dat je je vreselijk voelt, maar doen alsof alles helemaal toppie gaat is natuurlijk het tegenovergestelde. Vanaf het moment dat je toegeeft dat het eigenlijk niet zo goed gaat, zal er zó een enorme last van je schouders afglijden. En ik durf te wedden dat je versteld zult staan van de lieve mensen om je heen die klaar staan om je op te vangen.
We vullen ons met eten tot we niets meer voelen
Food is a great comforter. If you're uncomfortable about anything, there's nothing more comforting than a bar of chocolate or a biscuit or some cake. And many of us nowadays spend a lot of time feeling uncomfortable but not wanting to face those feelings. Food fills you up. We fill so we can't fill any more. We fill till we feel ill.

We fill because the more we fill, the less we feel. And if we're feeling bad, then feeling is the last thing we want to do. We stuff ourselves untill we go numb. There is – in many ways – no room for anything else.

F**K it – John C. Parkin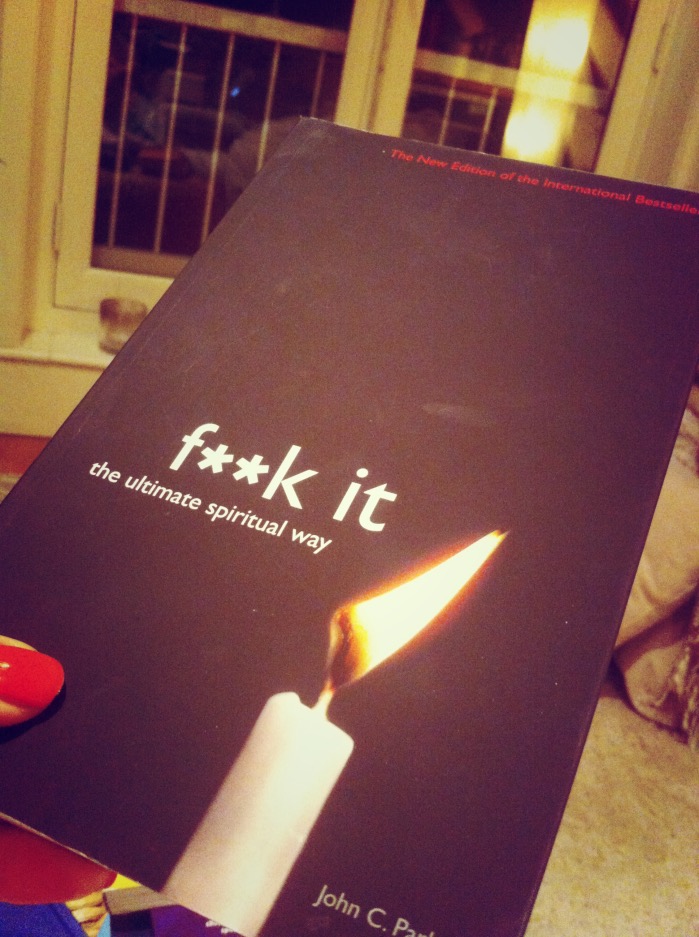 Ik denk dat veel mensen zich hierin kunnen herkennen. Het is hetzelfde ontwijkende gedrag dat voor komt op het moment dat je je niet wilt richten op je problemen.
Het koninkrijk van je Wildste Dromen
It's as if you're pounding on the massive doors of the Kingdom of your Wildest Dreams. At first lightly, even respectfully. Then, losing patience, louder and louder. You pray, you plead, you beg, you ask, you cry, you wail. And just on the other side of the door, your faithful, adoring subjects silently writhe, some quietly crying, all intensely feeling your frustration and loneliness. Yet they remember all too well how on the day you left, you made them swear not ever open the door so that you might discover, yourself… that it was left unlocked

More Notes form the Universe – Mike Dooley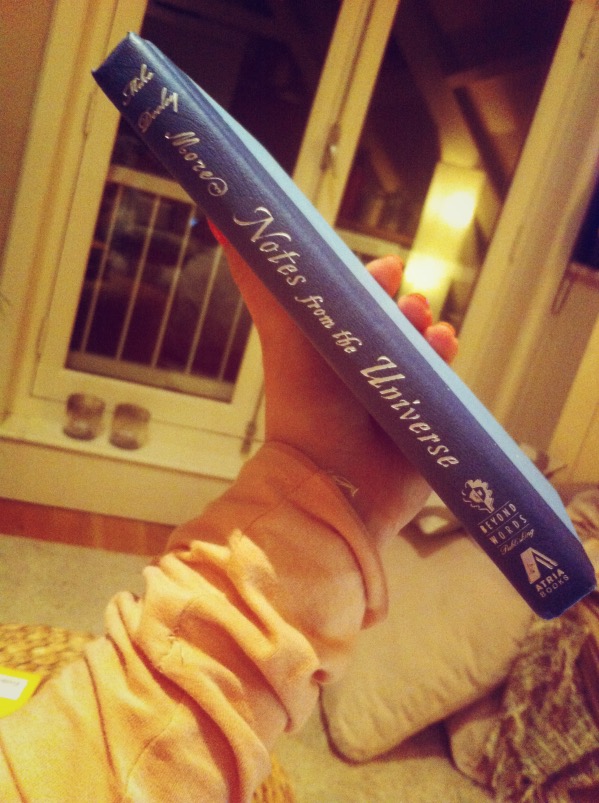 Deze kan wat ingewikkeld zijn als je Engels niet heel vloeiend is. Ik zal hem vertalen met de achterliggende boodschap die ik er een beetje uit haal:
Het is alsof je aan het bonzen bent op de enorme deuren van het Koninkrijk van jouw Geweldigste Dromen. Eerst zachtjes, zelfs respectvol. Maar daarna begin je je geduld te verliezen, je bonst luider en luider want er wordt niet open gedaan. Je bidt, je smeekt, je vraagt, je huilt, je jammert. En precies aan de andere kant van de deur, bevinden zich de onderdelen die jij zo lief hebt, in stilte zitten ze te kronkelen. Sommigen huilen stilletjes, ze voelen intens je frustraties en eenzaamheid. Toch weten zij maar al te goed dat op de dag dat jij weg ging, je hen hebt laten zweren dat ze de deur nooit voor iemand open zouden doen, zodat jij zelf zou kunnen ontdekken, dat je het ontgrendeld hebt achtergelaten.
Oftewel: je kunt er gewoon in. Je kunt erbij. Je hebt zelfs de deur niet op slot gedaan. Jij hebt de sleutel tot je eigen geluk en niemand anders. Al het geluk van de wereld die zich aan de andere kant van de deur bevindt zou het liefst willen schreeuwen naar je en vertellen dat je alles waar je gelukkig van wordt al in je hebt. Maar ze houden zich stil, omdat je er zelf achter moet komen. En in de tussentijd ben je aan het huilen en bonzen en smeken bij die deur. Je hebt niet door hoe dichtbij je bent, het enige dat je nodig hebt is het besef dat jij alles al bezit om gelukkig te zijn..
Poeh. Die vond ik heftig.