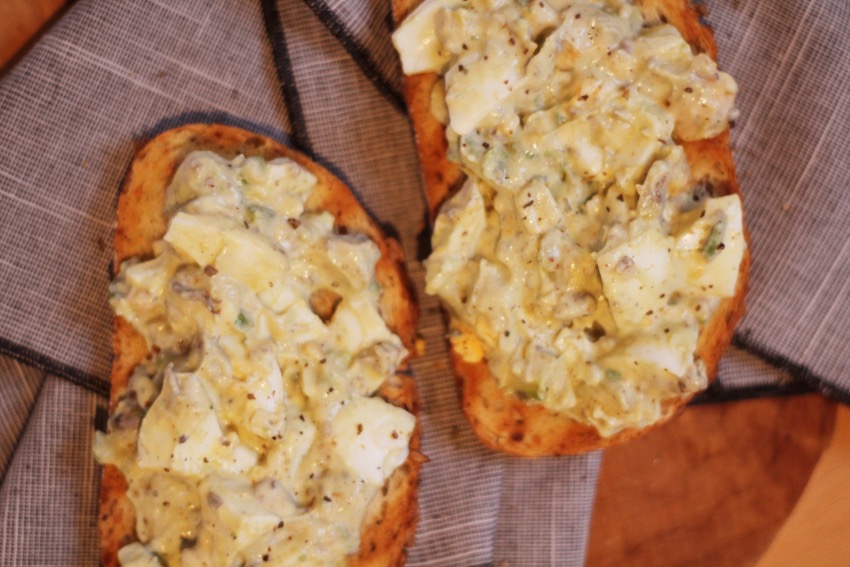 Hemeltjelief, waarom ik dit niet eens eerder heb gemaakt. Wil je het hemelse van avocado combineren met eieren, met de juiste kruiden op een knapperig getoast broodje? Dan ben je hier aan het goede adres! Avocado Eiersalade op zijn best. En nee, je hoeft er geen halve liter mayonaise bij te doen, geloof me. 
Wat heb je nodig voor 2 dik belegde broodjes?
1 halve avocado
2 gekookte eieren
2 eetlepels magere kwark
1 eetlepel yogonaise of halvanaise (of oke, mayo dan)
theelepel gedroogde bascilicum (vers mag absoluut!)
1 eetlepel citroensap
peper en zout naar smaak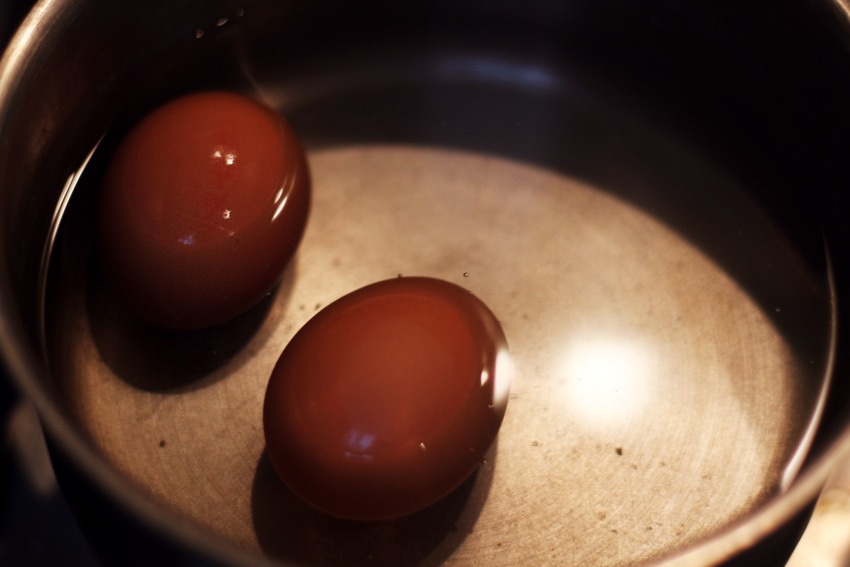 Breng een pannetje water aan de kook met de eieren erin, en kook ze tot zover jij lekker vindt. Zacht, medium, hard.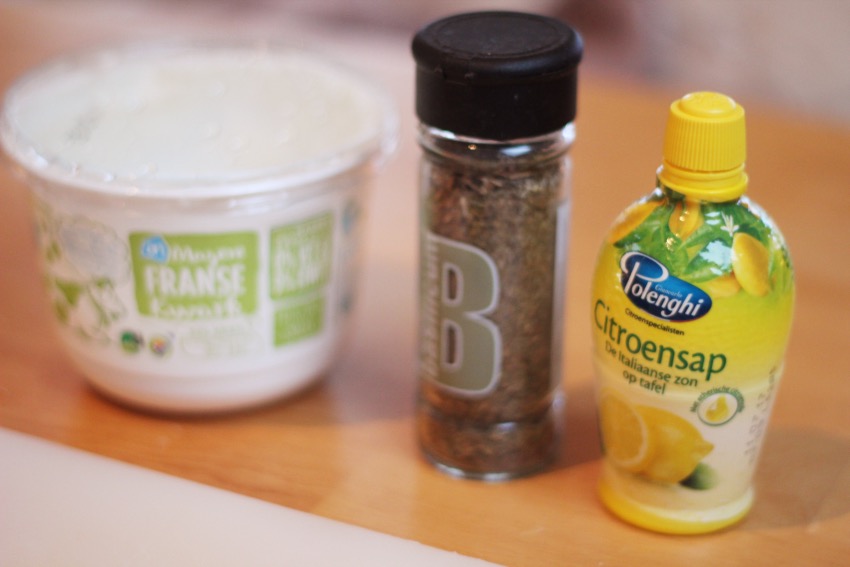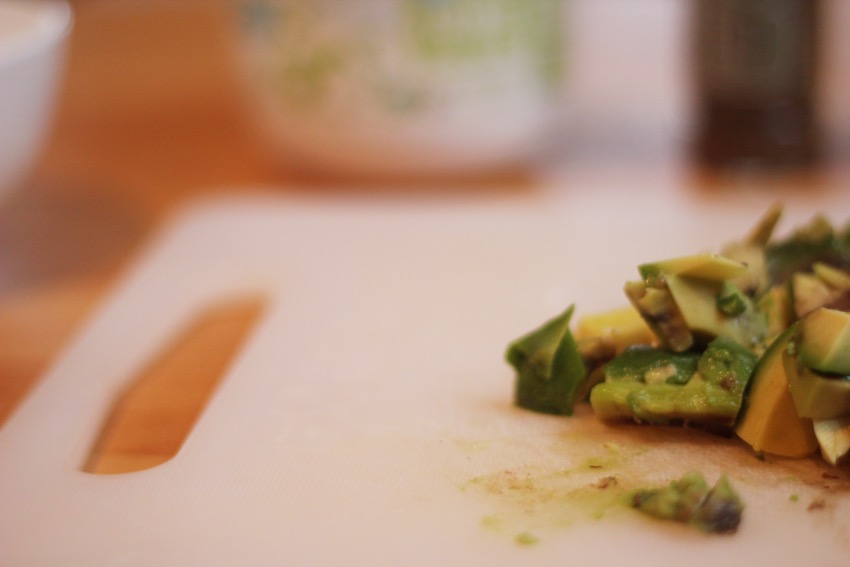 Snijd de avocado in blokjes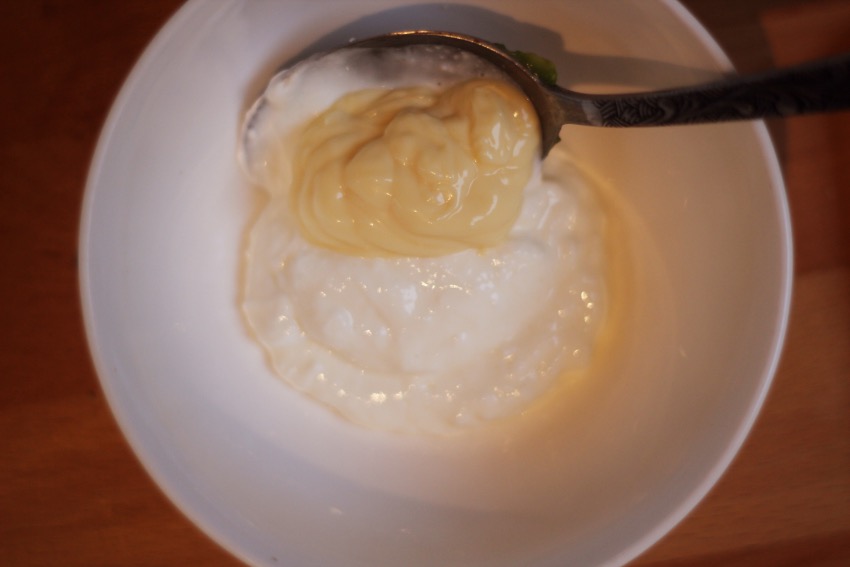 Doe de kwark en de halvanaise (of welke variant jij maar wilt) bij elkaar in een kommetje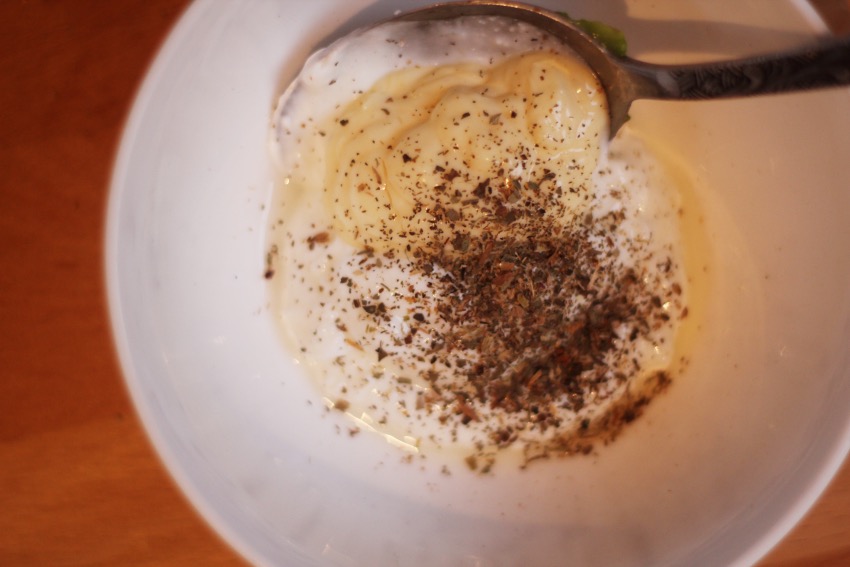 Kruiden en citroensap erbij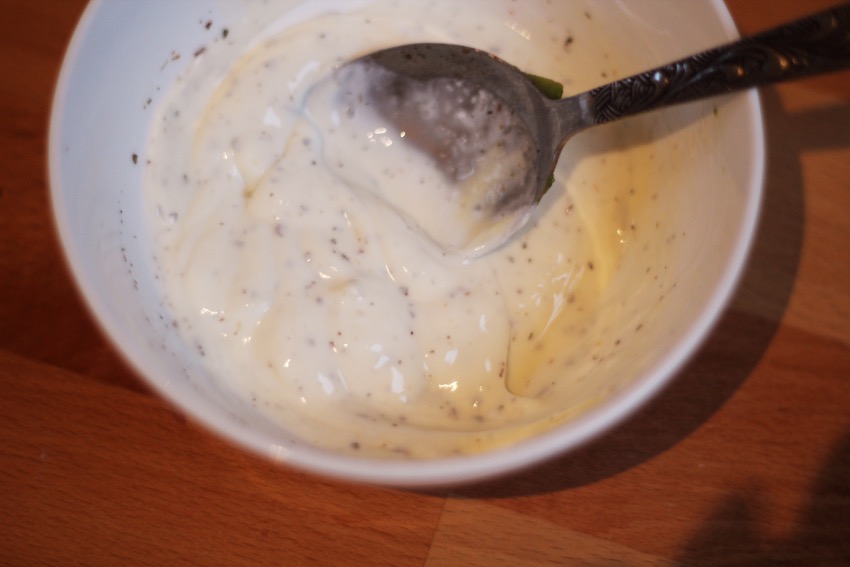 Even mengen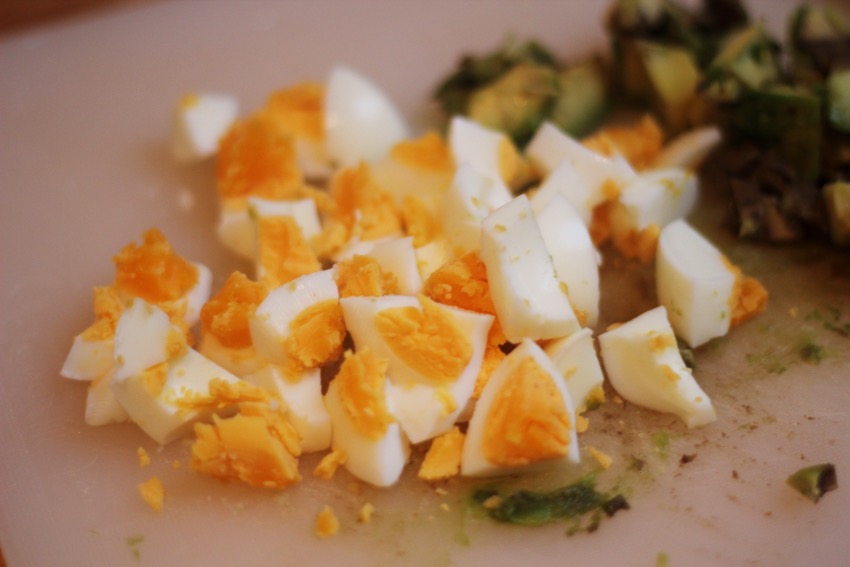 Wanneer de eieren gekookt zijn, pel je ze en snijd je deze ook in blokjes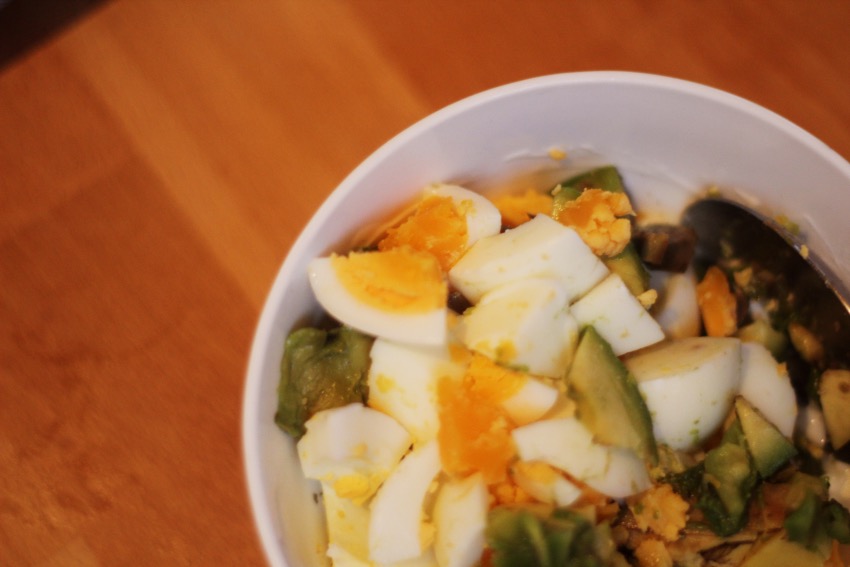 Vervolgens doe je de eieren en de avocado bij elkaar, meng je dit door elkaar met een lepel totdat alles bedekt is. Ik vind het zelf lekker als er wel wat grotere stukjes ei en avocado in het mengsel zitten. Je kunt het ook helemaal fijnprakken; wat jij maar wilt!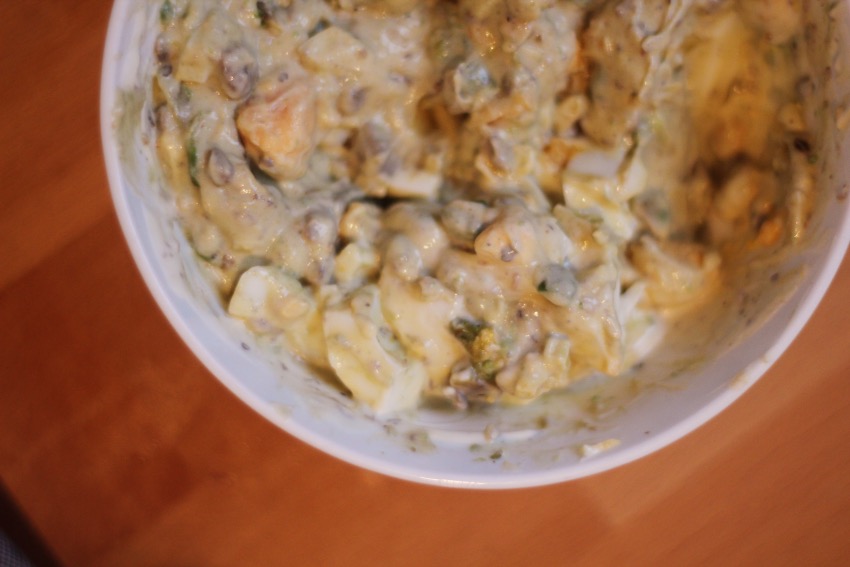 Proef even of hij goed van smaak is, voeg anders nog wat zout of peper of citroensap toe.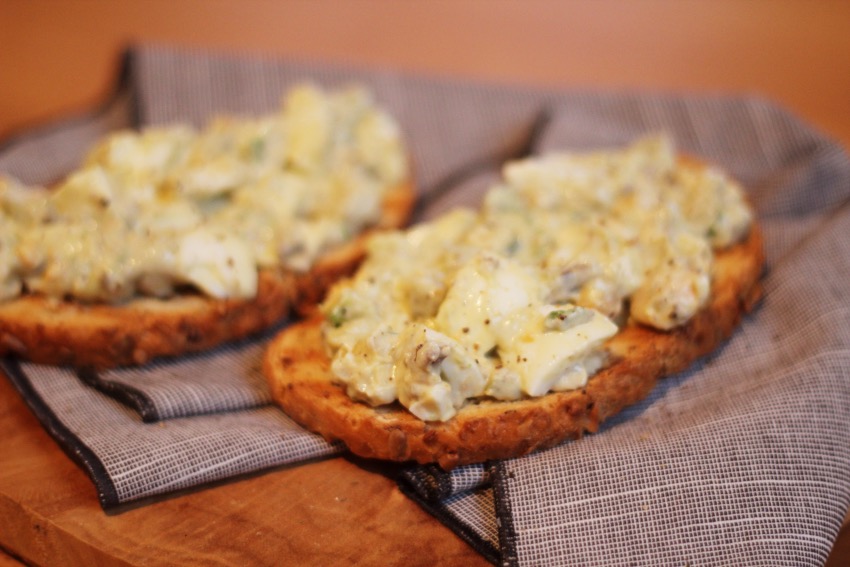 Toast de broodjes en besmeer ze dan met een lekkere dikke laag homemade avocado eiersalade! GENIETEN!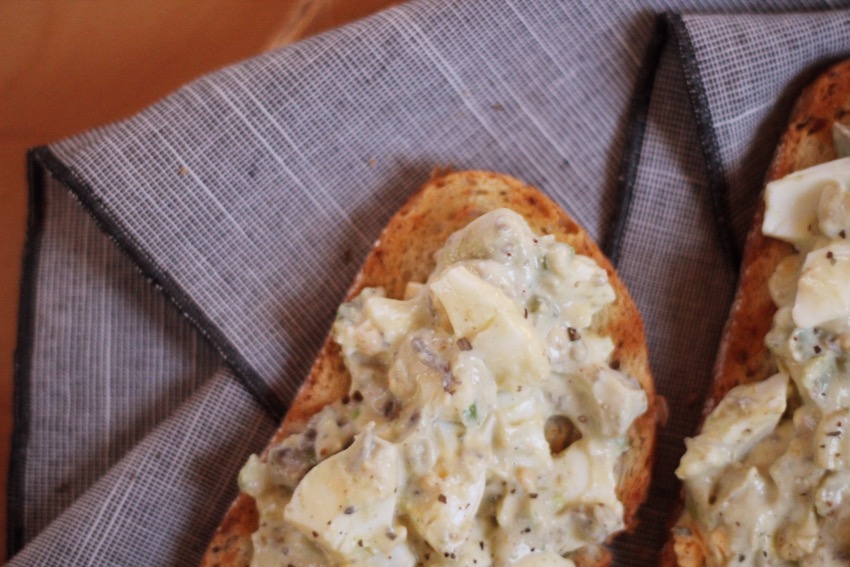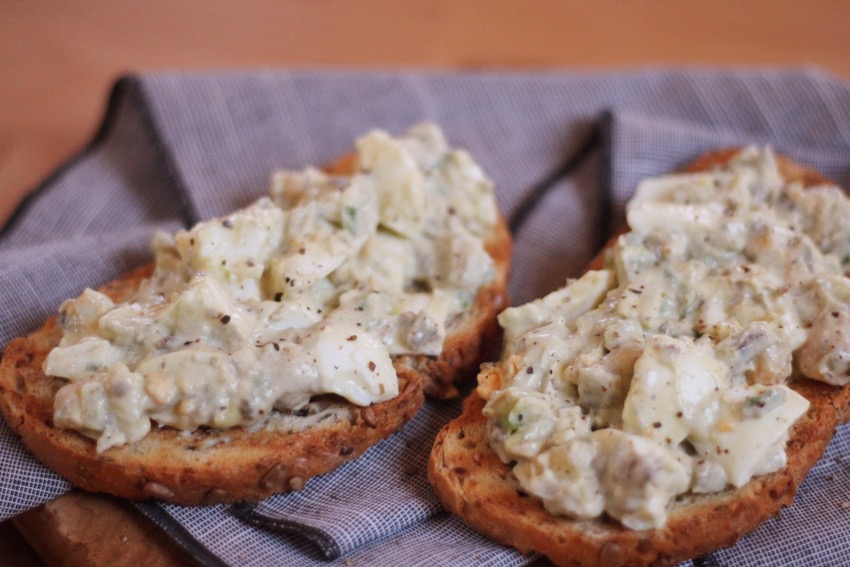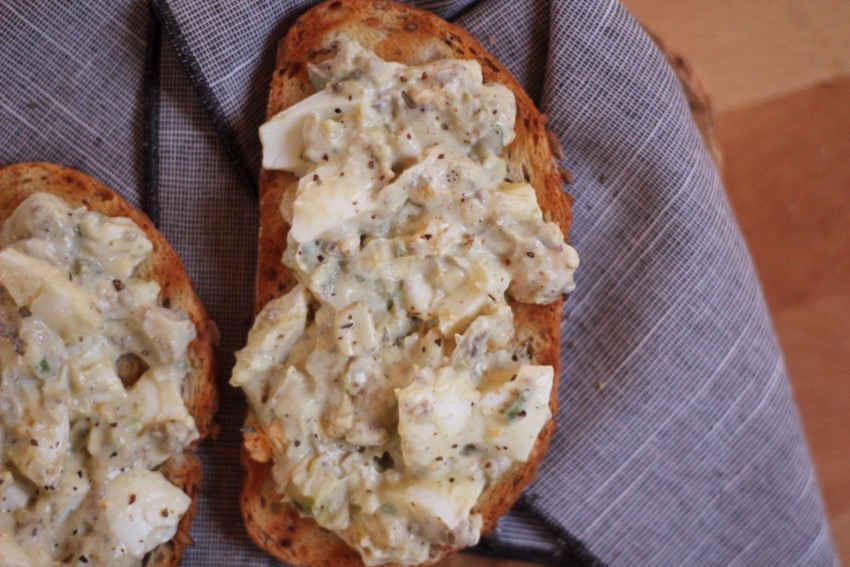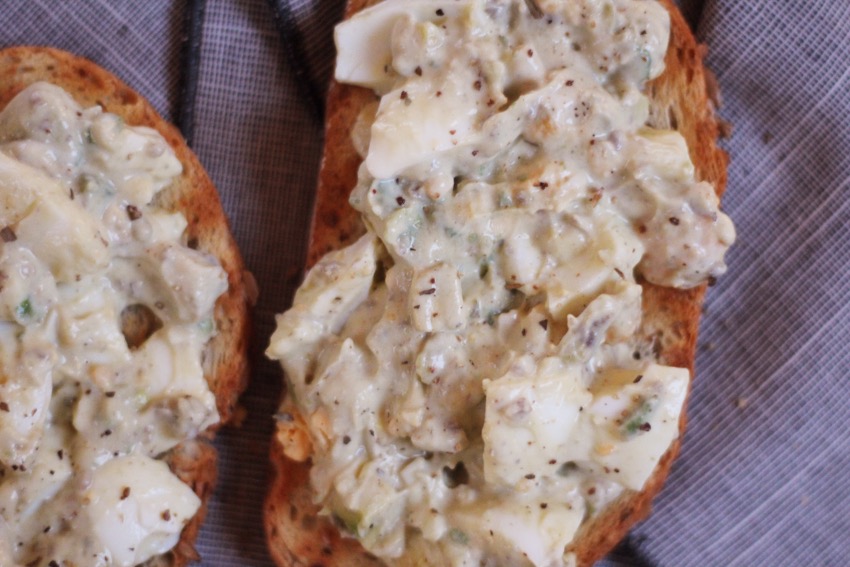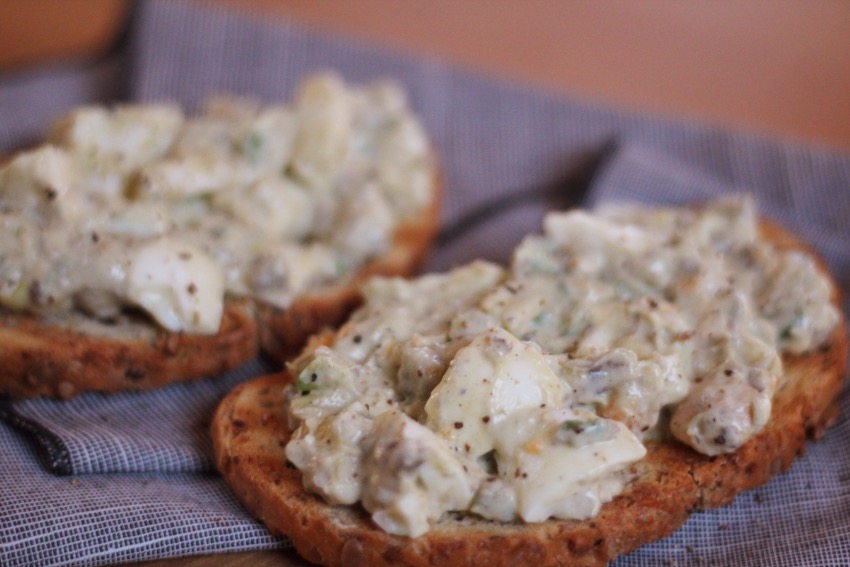 Eetsmakelijk!