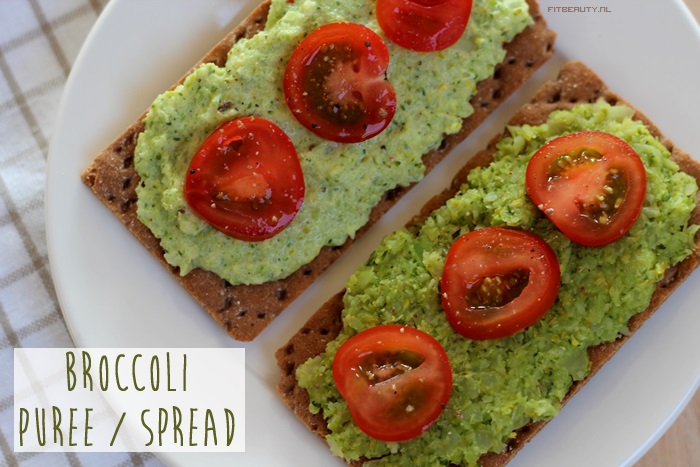 Ik had zin om creatief te zijn met mijn broccoli die niet heel lang meer houdbaar was. Op de een of andere manier kwam ik uit op puree en wat ben ik blij dat dit experimentje goed is gelukt! Broccoli puree voor bij een maaltijd óf spread voor op crackers/brood!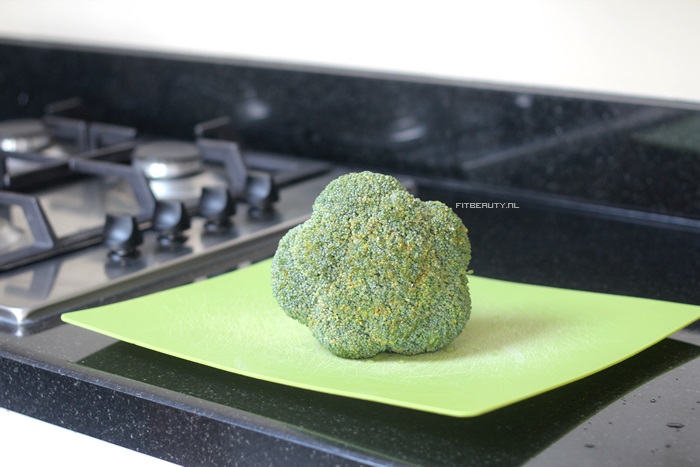 Wat heb je nodig?
1 roos broccoli, +/_ 350 gram
1 ui
olijfolie
3 eetlepels zuivelspread (ah basic)
peper, zout, kerrie, knoflookpoeder en chili vlokken
tomaatjes als garnering
Wil je dit recept maken voor bij een maaltijd? Dan is dit recept voor ongeveer 4 personen (met nog andere voeding ernaast natuurlijk). Voor op brood/crackers, dan kun je de helft van het recept gebruiken voor zo'n 7 dikbelegde crackers. Met het hele recept kun je makkelijk 15 crackers beleggen (misschien wel meer).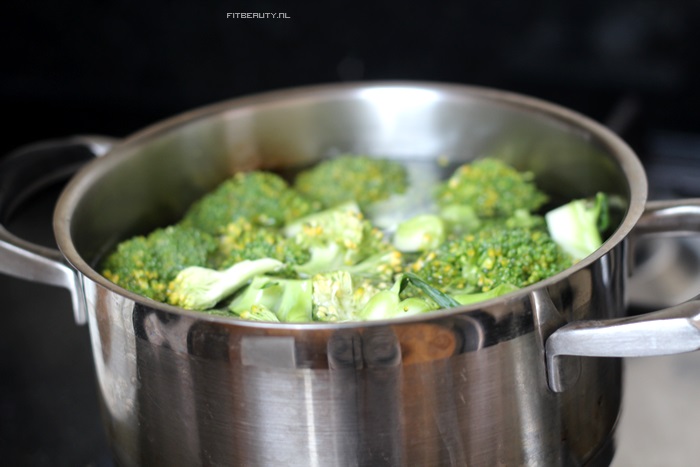 Kook de broccoli tot hij goed zacht is geworden, bij mij duurde dit 12-15 minuten.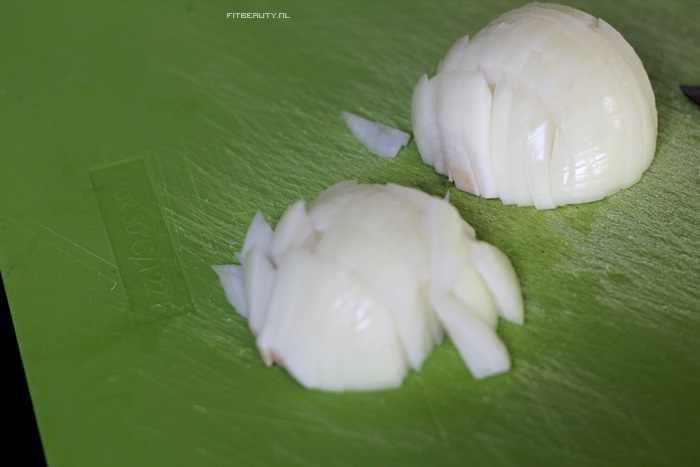 Snijd de ui in kleine blokjes en bak deze in wat olijfolie tot ze helemaal glazig en zoet zijn.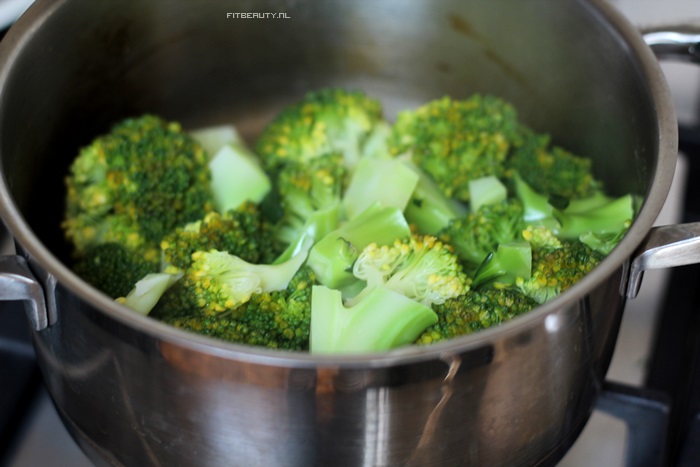 Wanneer de broccoli gekookt is, giet je deze af. Bewaar zo'n 3 eetlepels van het water!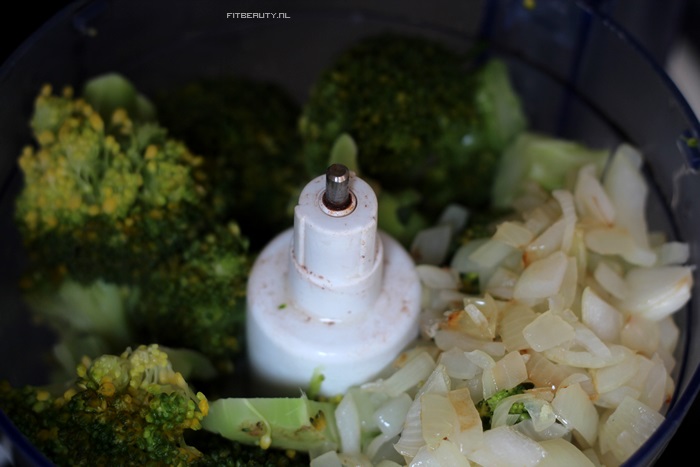 De broccoli, water, uitjes en kruiden (naar eigen smaak) bij elkaar in de keukenmachine, en blenden maar!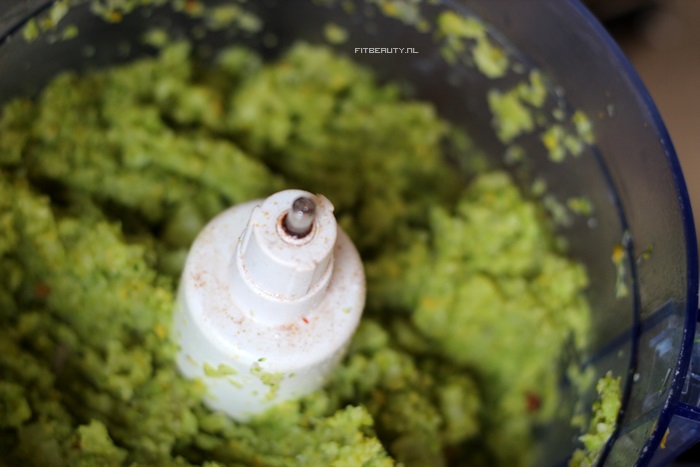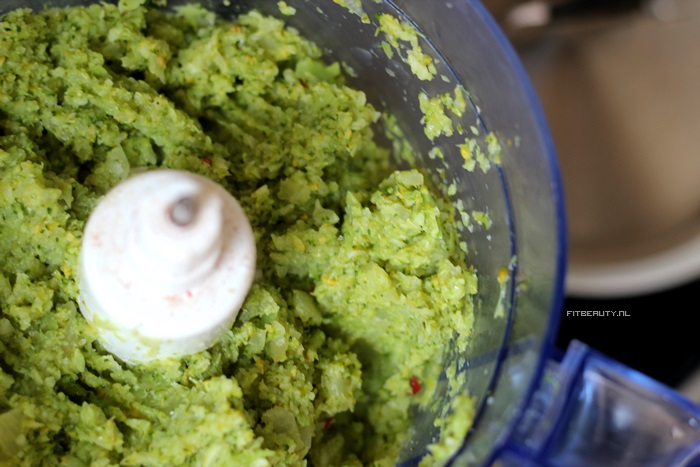 Dit is de structuur die je krijgt. Proef even of het zout genoeg is, pittig genoeg is, of wat jij maar wilt.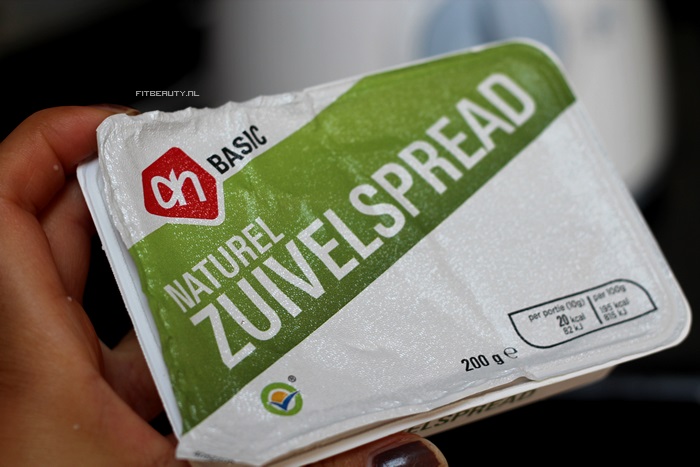 Ineens bedacht ik me, hey er moet wat bij.. Had ik maar kaas! Dat zou perfect zijn geweest. Nu had ik wel zuivelspread en heb ik de helft van de puree alvast weggelegd in een bakje voor het geval dit idee mislukte. Met de andere helft heb ik de zuivelspread combinatie gemaakt.
3 eetlepels zuivelspread bij de helft van de puree, en nogmaals mixen!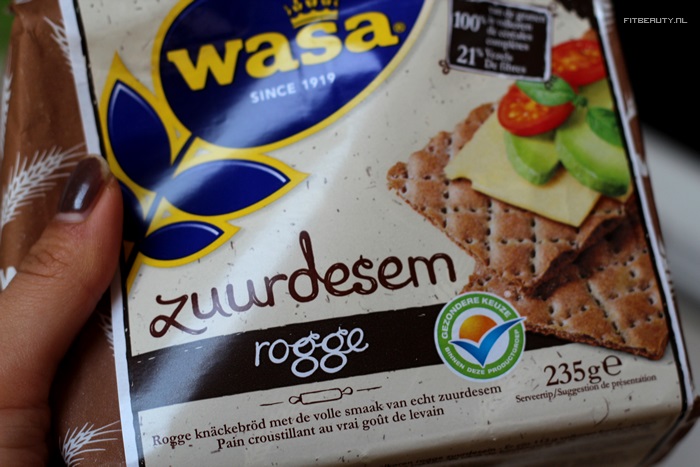 De crackers die ik nu heb gegeten zijn deze van Wasa: Zuurdesem rogge.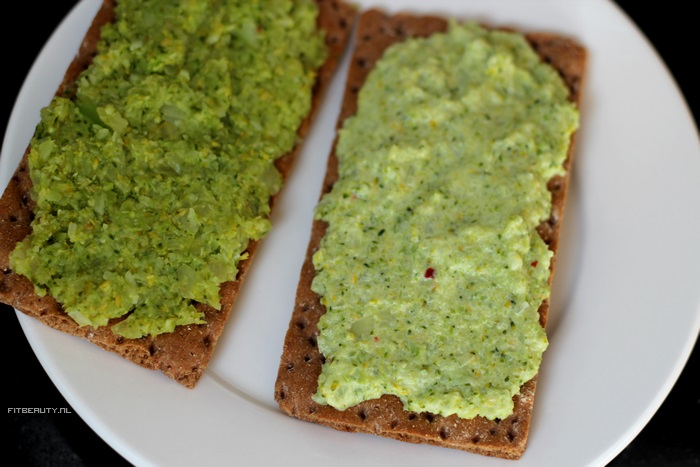 Één cracker belegd met de gewone broccoli puree/spread, de andere met zuivelspread erdoor. Héérlijk!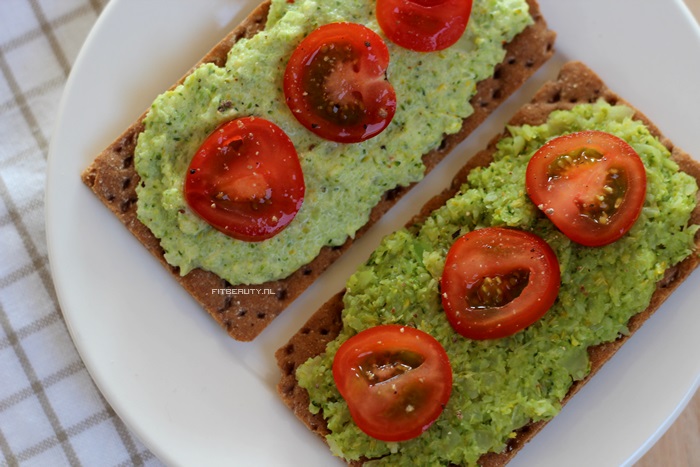 Nog als garnering cherry tomaatjes in plakjes gesneden met wat peper, dit maakt het mooi af, ook qua smaak.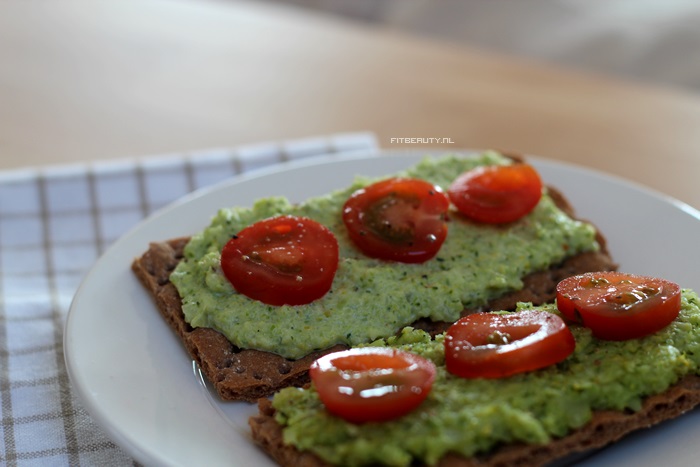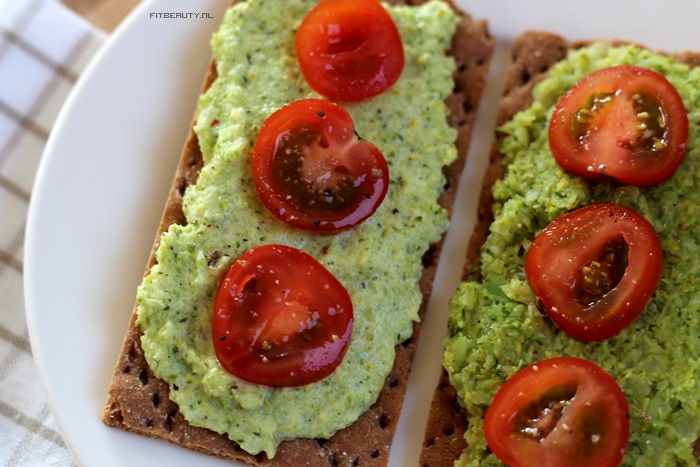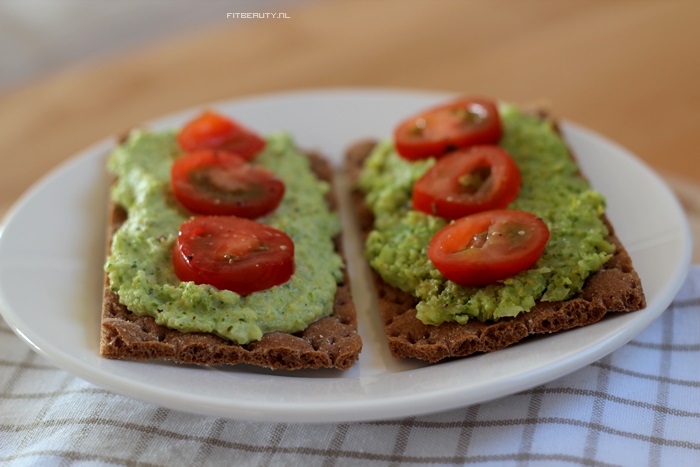 De variant met zuivelspread is stiekem mijn favoriet! Smakelijk!