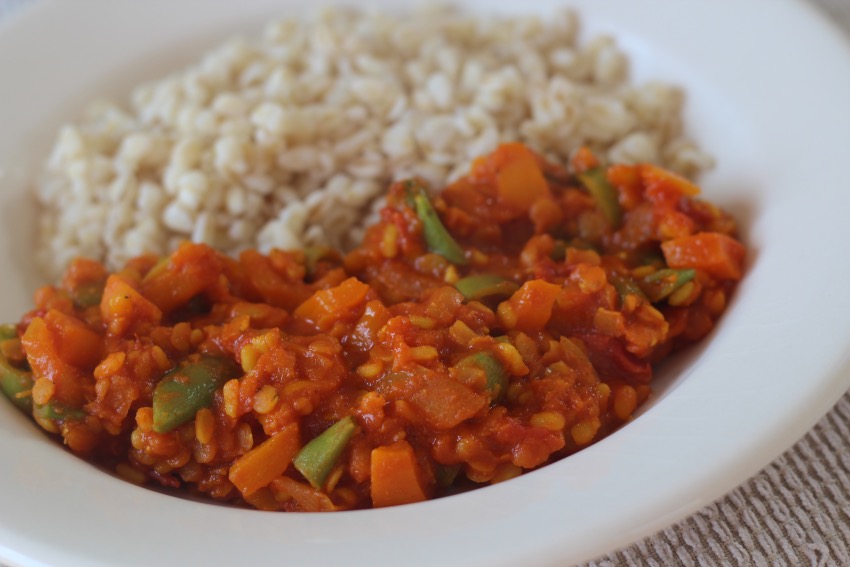 Koude dagen, warme gerechten. Curry! Ik maak vaak een simpele rode linzen curry en besloot deze eens te upgraden met het toevoegen van twee andere ingrediënten: Snijbonen en gele Mungbonen (toko). Het resultaat was zó lekker dat het een plekje mag hebben op mijn blog. Curry van Linzen en Bonen dus!
Wat heb je nodig?
1 ui
1-2 teentjes knoflook
kurkuma, kerrie, knoflookpoeder (gebruik zoveel je zelf wilt, maar 1/2 tot 2 theelepel(s) per kruid is meestal voldoende)
peper, zout (snufje, naar smaak)
olijfolie om in te bakken
blokje groente- of kippenbouillon
50 gram gedroogde rode linzen
50 gram gedroogde gele mungbonen
2 tomaten
1 blikje tomatenpuree (klein)
1 gele/oranje/rode paprika
100 gram snijbonen
Vervang gerust de ingrediënten zoals de paprika met andere groente als je dat wilt. Je kunt altijd enorm variëren met curry's! Lekker met wat rijst erbij of bulgur, parelgort, quinoa; wat jij maar wilt.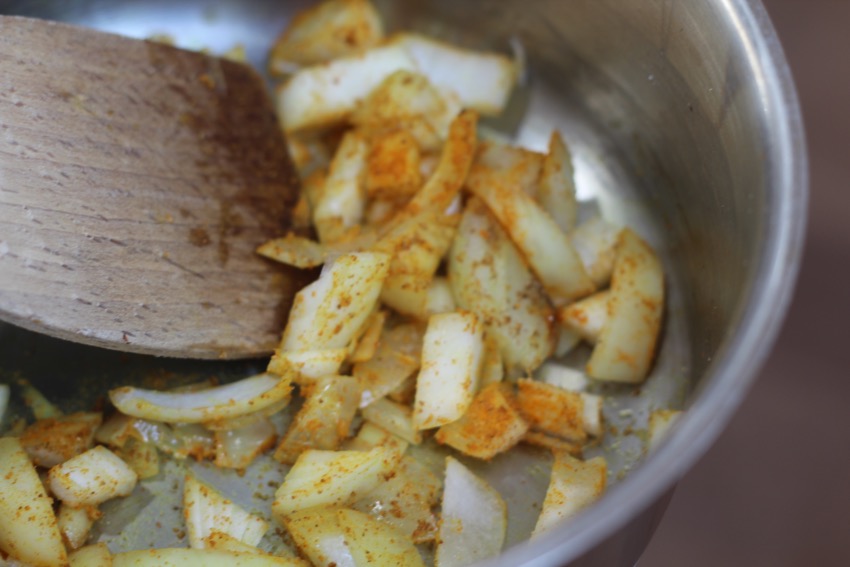 Doe wat olie in een pan (geen koekenpan) en bak hierin de in stukjes gesneden ui en knoflook met de aangegeven kruiden.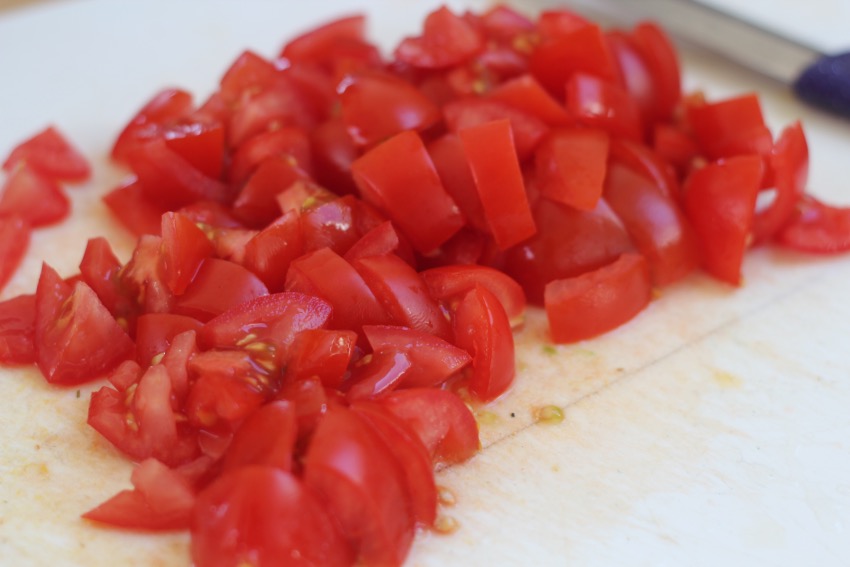 Snijd de tomaat in stukjes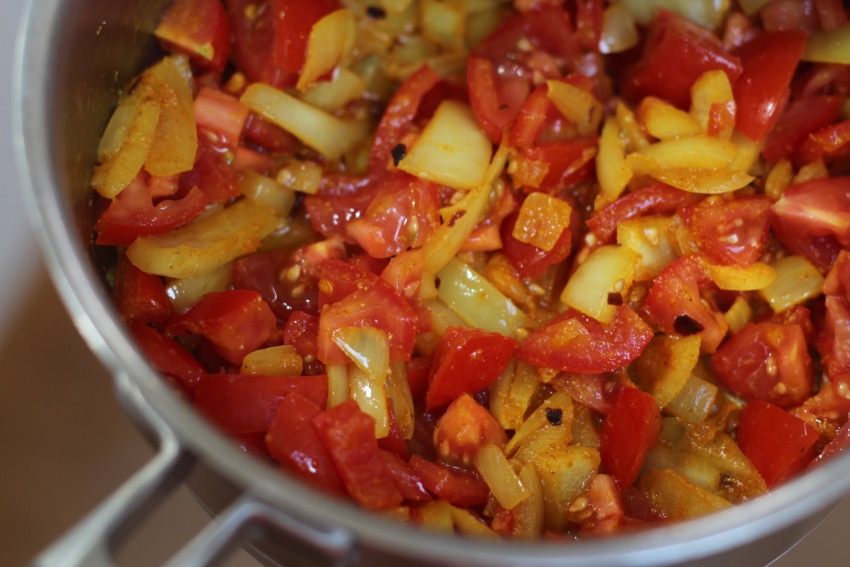 En voeg dit toe aan de ui en knoflook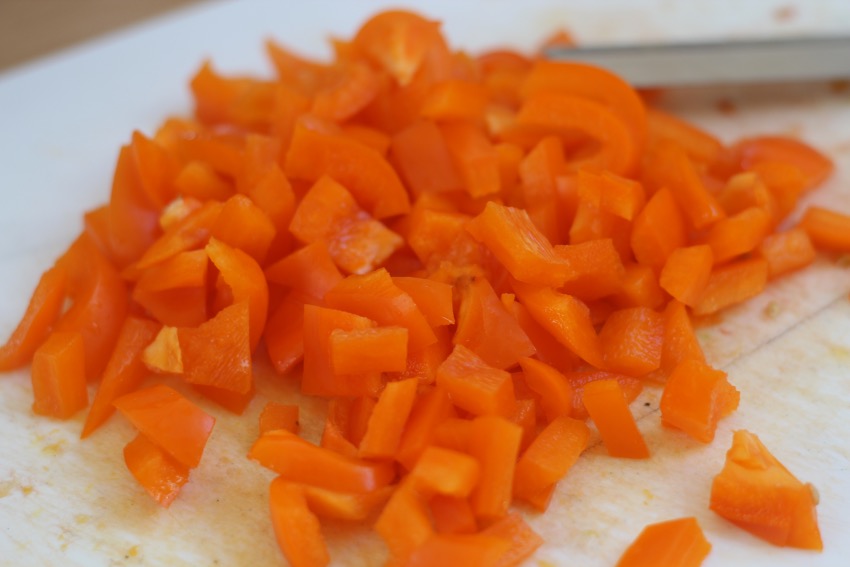 Hetzelfde doe je met de paprika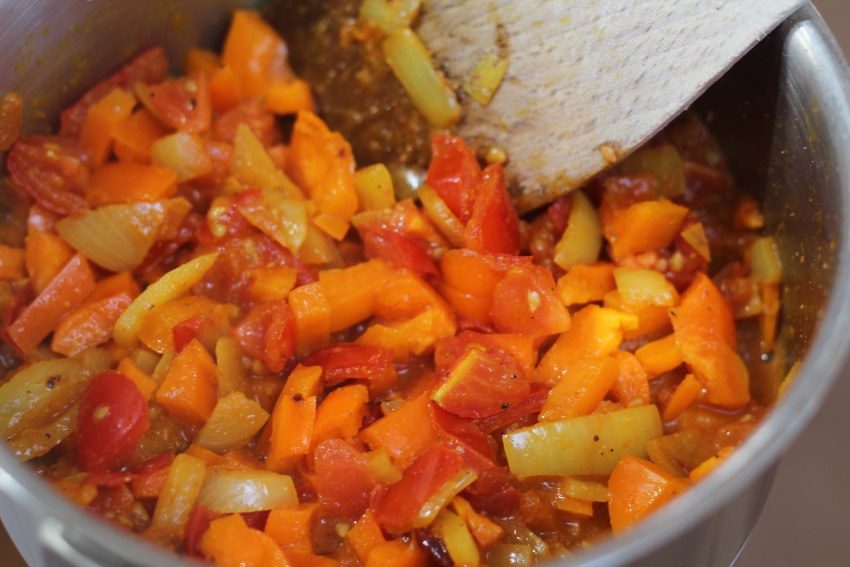 Voeg er steeds een beetje water aan toe zodat het niet aan de onderkant blijft plakken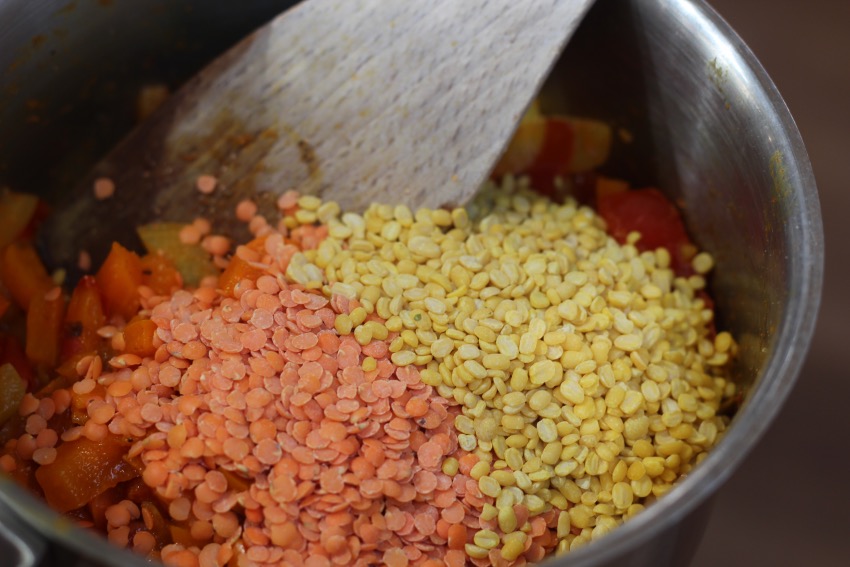 Vervolgens voeg je de linzen en mungbonen toe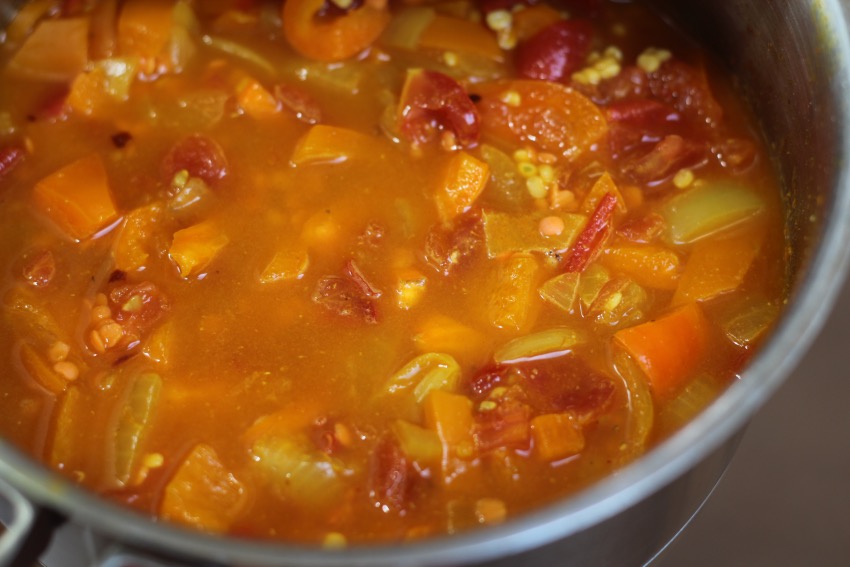 Daarna genoeg water zodat alles 'kopje onder' staat, gooi het bouillonblokje erbij en breng dit aan de kook.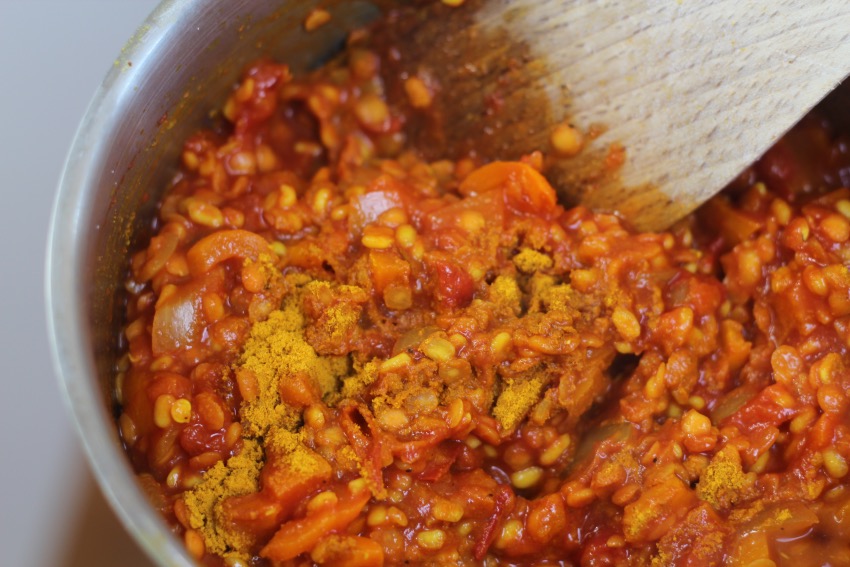 Als het geheel wat ingedikt is, kun je nog wat kruiden (kerrie en kurkuma) toevoegen als je wilt. Proef het voor de zekerheid even of het naar jouw smaak is. Voeg nu ook de tomatenpuree toe.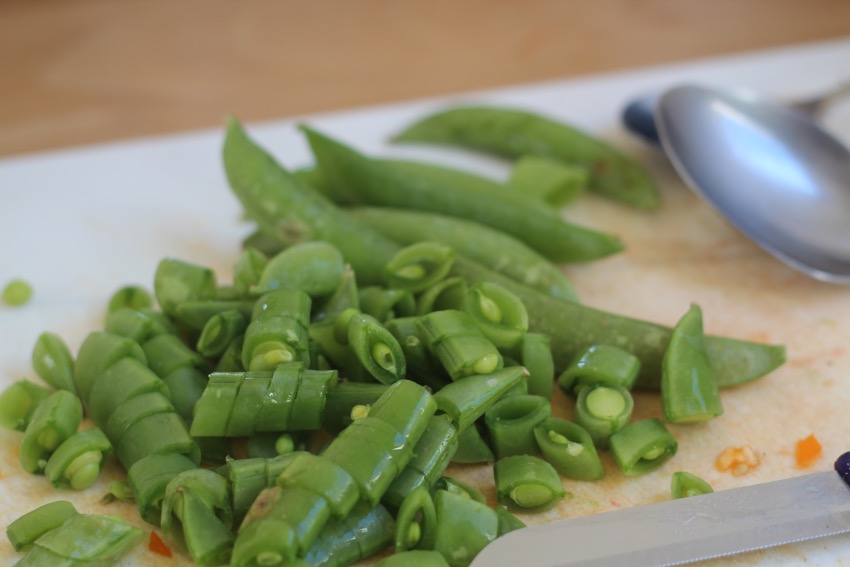 Als laatste snijd je de snijbonen i stukjes en voeg je dit ook nog toe, dit doe ik als laatste zodat het nog wel knapperig blijft in het geheel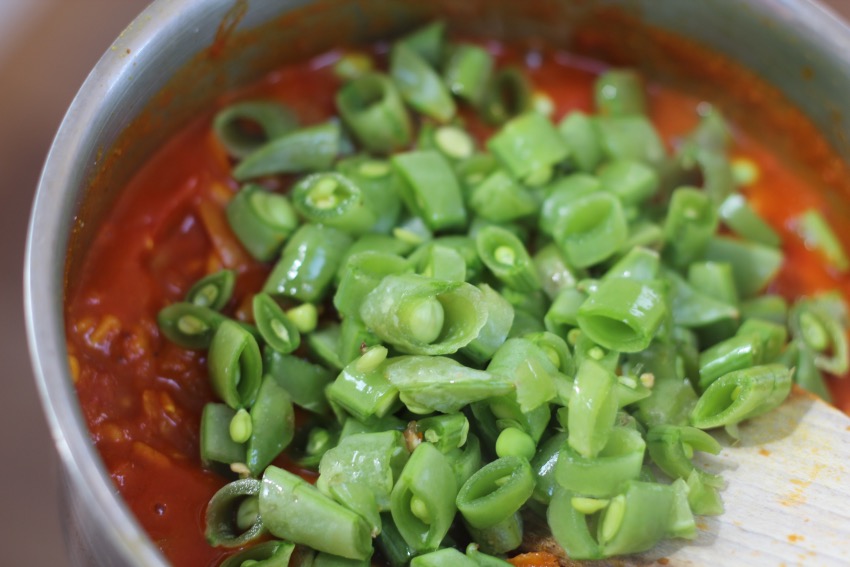 Even meekoken voor 3-5 minuten en klaar!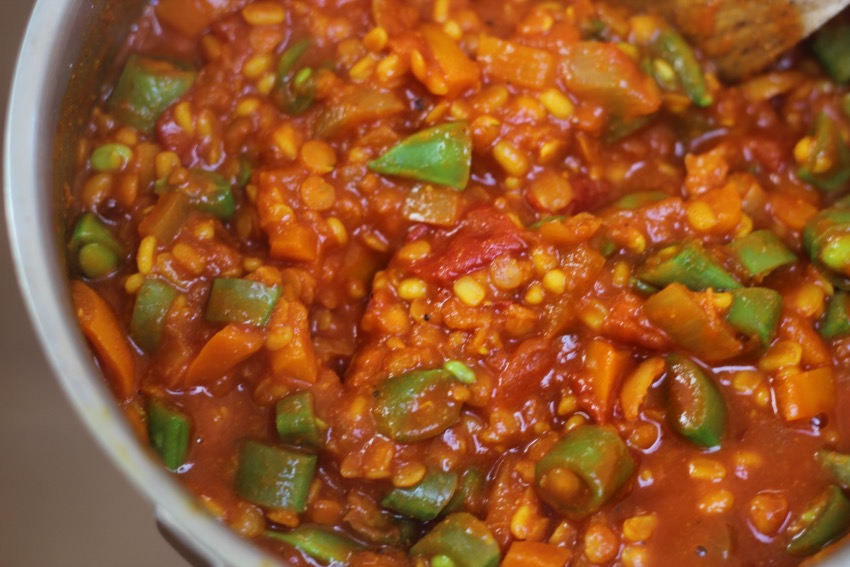 Hmm 🙂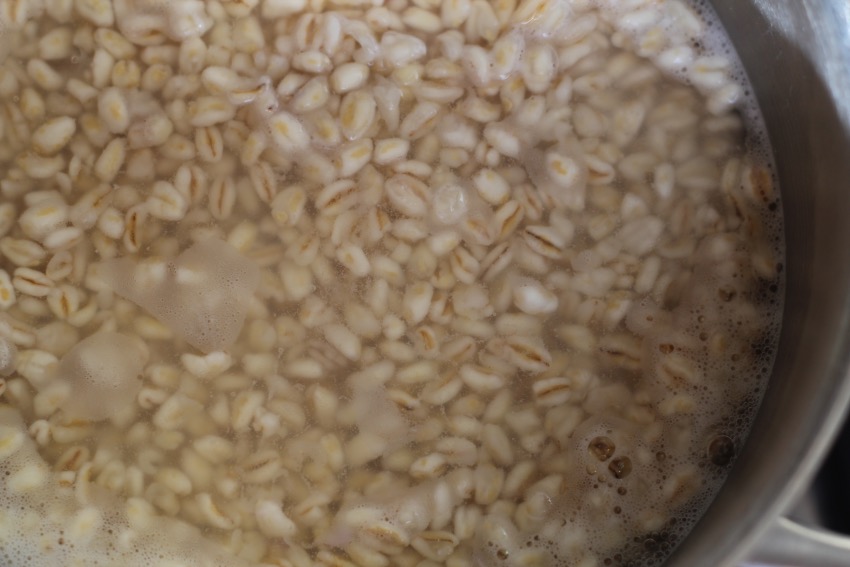 Ik heb wat parelgort bereid voor erbij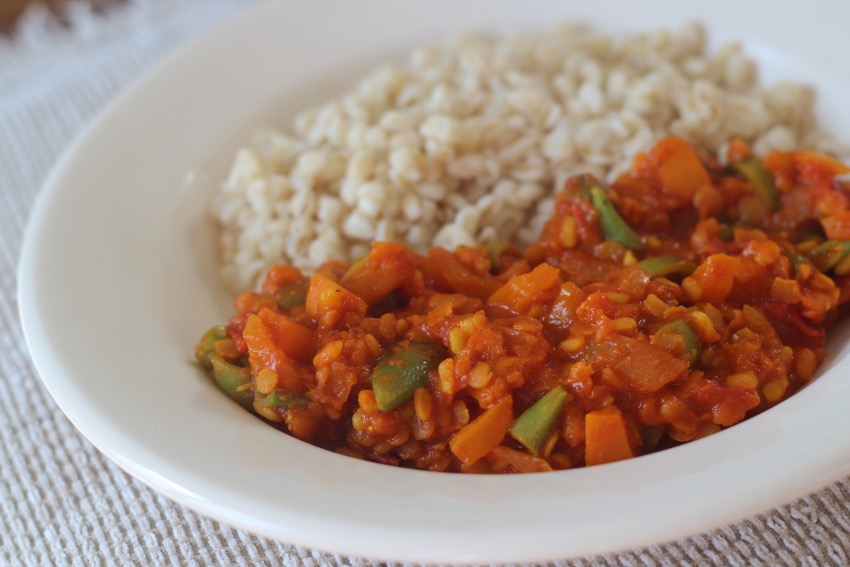 Eetsmakelijk! Een heerlijke warme curry voor deze koude winterse dagen. It doesn't get any better than that!