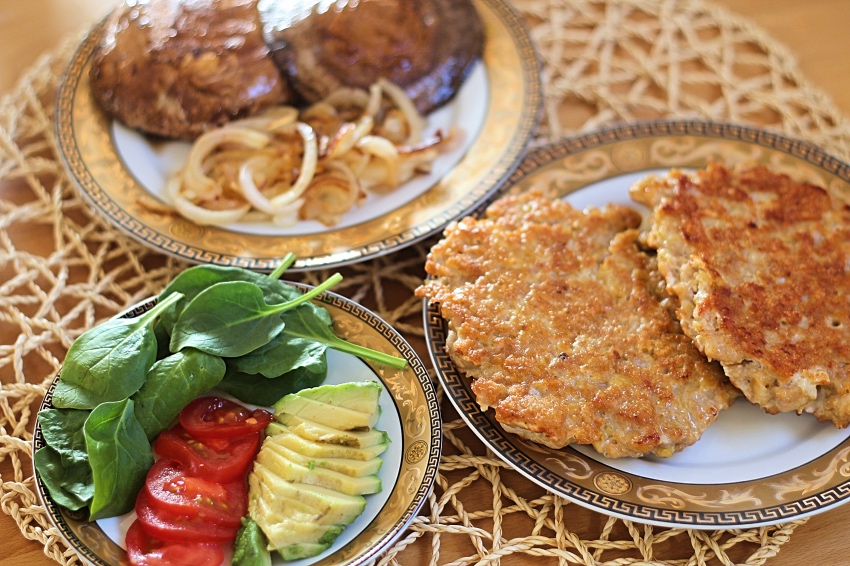 Wanneer het barbecue seizoen begint, krijg ik zin in hamburgers. En het liefst maak ik ze zelf, op verschillende manieren. Vandaag een heerlijk gelukte kipburger met kikkererwten! 
Wat heb je nodig voor twee burgers?
150 gram kipgehakt
1/2 blik kikkererwten, uitgelekt en geplet (met een vork of in een keukenmachine)
1 theelepel komijn poeder
1 theelepel knoflook poeder
Snufje peper en zout
Olie om in te bakken
Optioneel:
Hamburger broodje of portobello champignons
Gebakken uitjes
Gesneden tomaten
Sla of spinazie
Ketchup, mayonaise, mosterd
Avocado
Doe alle ingrediënten van de burger in een kom (ik was even vergeten eerst de kikkererwten te pletten, dus let niet op de foto. Jep, ik heb ze er weer uitgevist, geplet en weer bij gedaan haha. ). Meng het met een vork, plet het lekker samen en heb er lol in! Maak er vervolgens twee burgers van (met je handen), verhit wat olie in een pan en bak dit zo'n 8-9 minuten per kant op een laag vuurtje.
Als de burgers klaar zijn kun je ze helemaal op je eigen manier toppen en eten. Wil je het wat magertjes houden? Gebruik dan portobello champignons (even kort bakken), ik moet zeggen; niet heel plezierig om het zo te eten met je handen. Met mes en vork? Helemaal prima en lekker extra groente!
Hoe dan ook; eet de burgers zoals jij het lekkerst vindt. Wat voor mij het belangrijkst is? Héél veel ketchup. Maar echt heel veel.
Vraag maar aan Boy.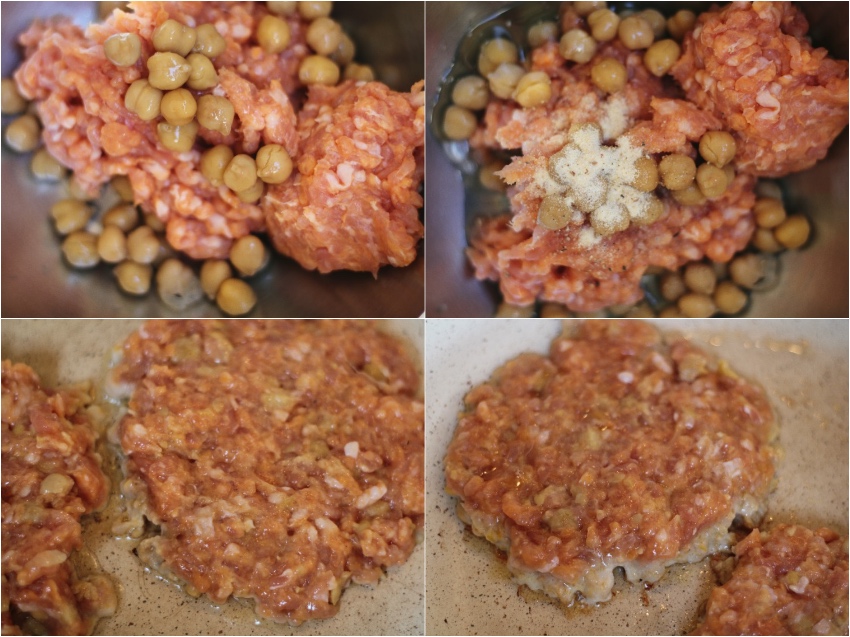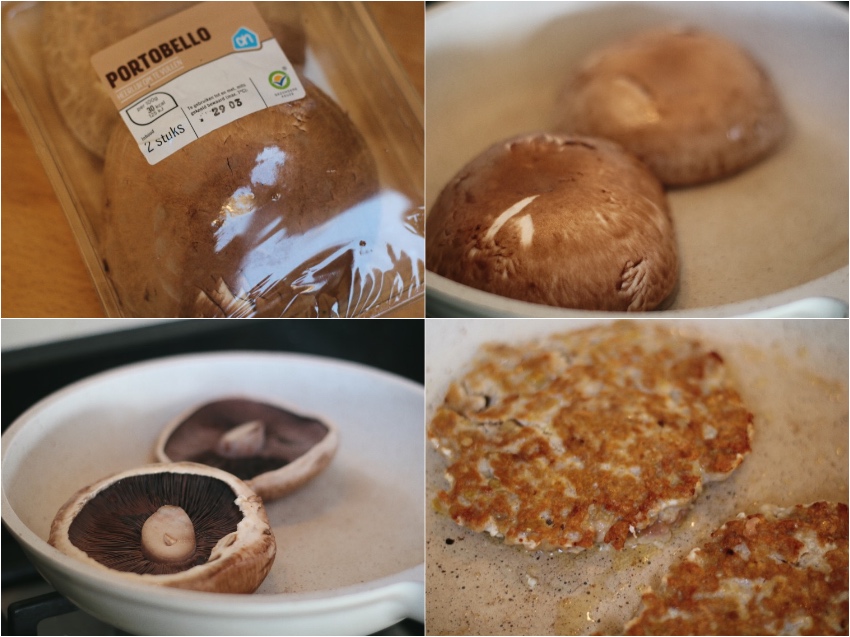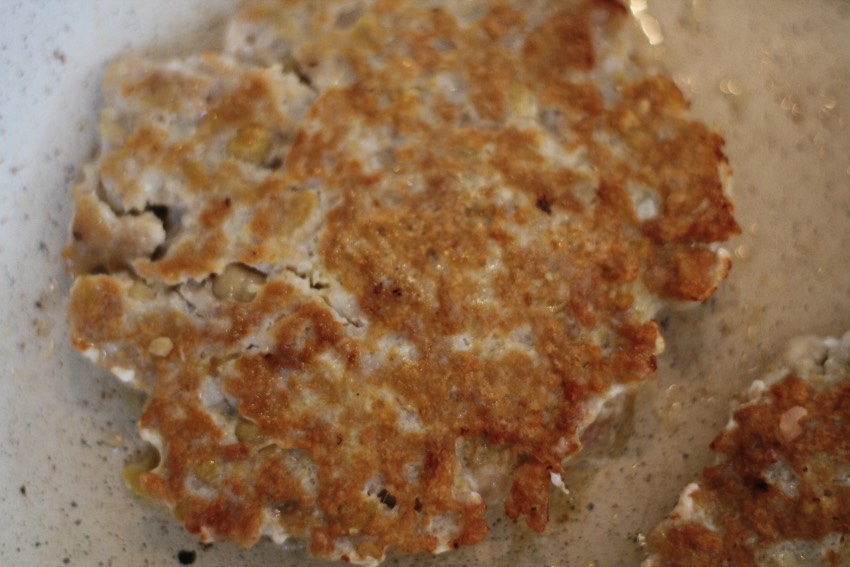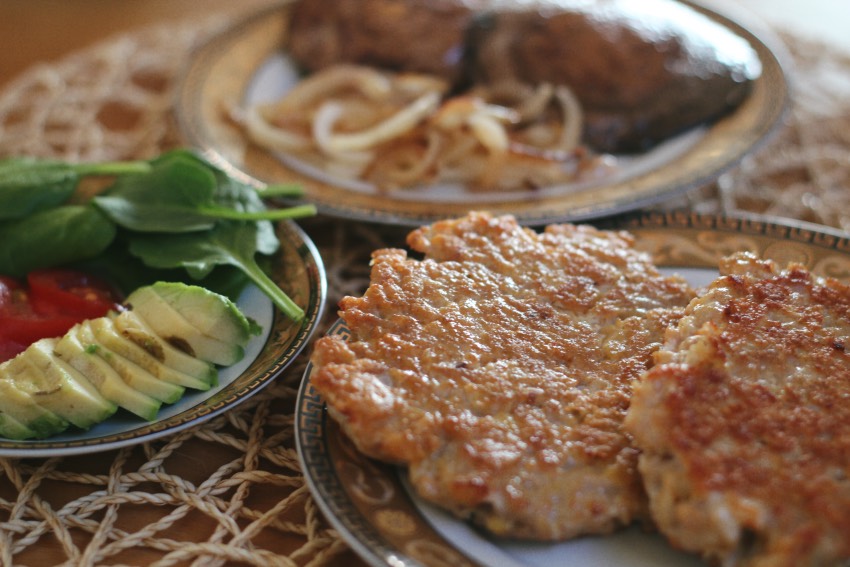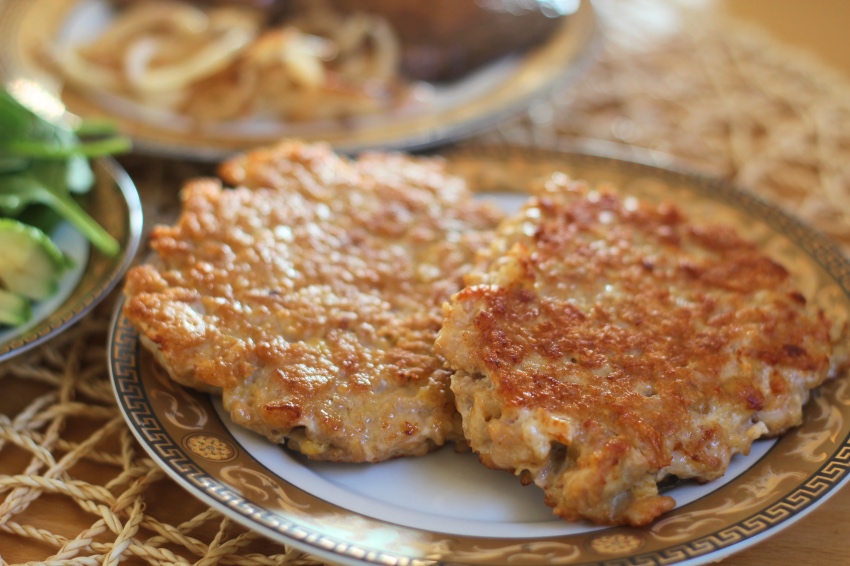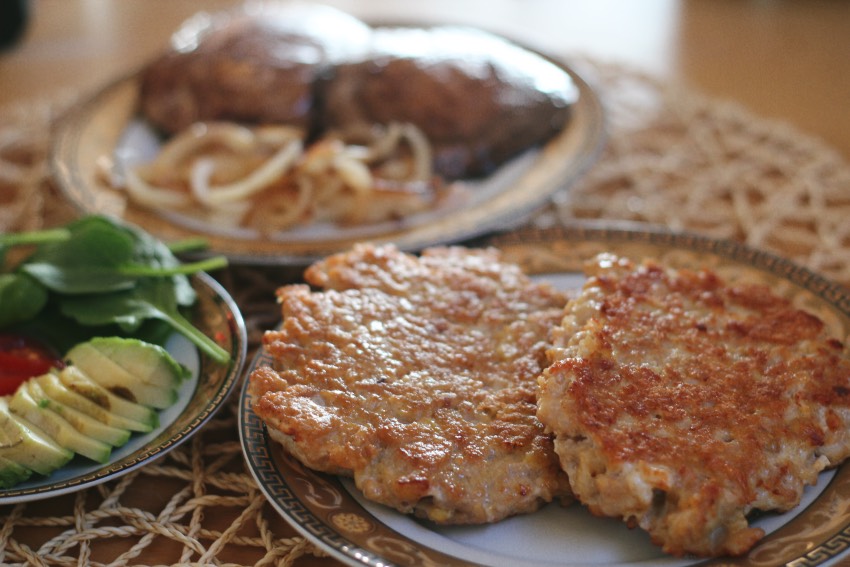 BewarenBewaren