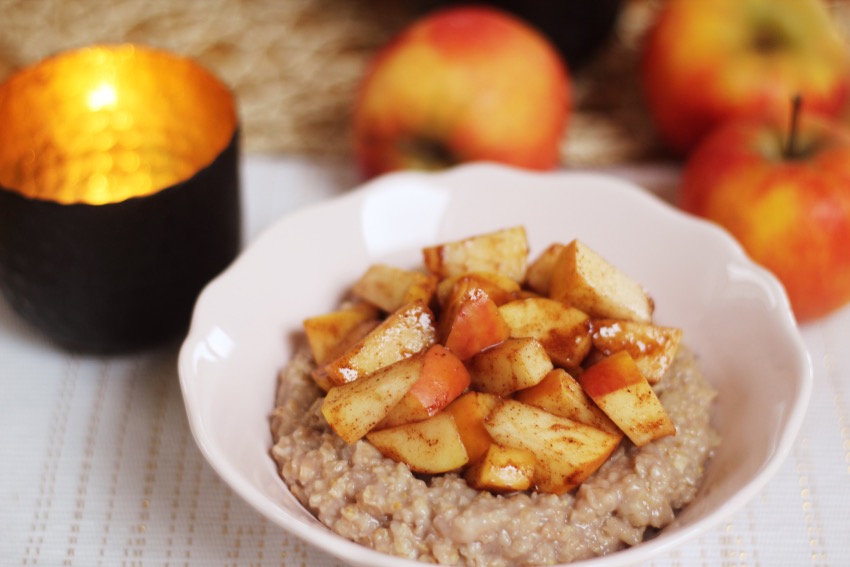 De combinatie van appel, kaneel en gember kan bijna niet misgaan. Wanneer je het dan ook nog eens samenvoegt met warme havermout, ben ik verkocht. Ik kan dit als ontbijt, lunch en avondeten eten. Dus vandaag deel ik mijn recept hiervoor!
Wat heb je nodig voor 1 portie?
40 gram havermout
scheutje (plantaardige) melk
1 eetlepel honing/agave/dadelstroop/zoetstof naar keuze
paar druppels vanille extract (optioneel)
1 theelepel kaneel
mespunt gemberpoeder
1 appel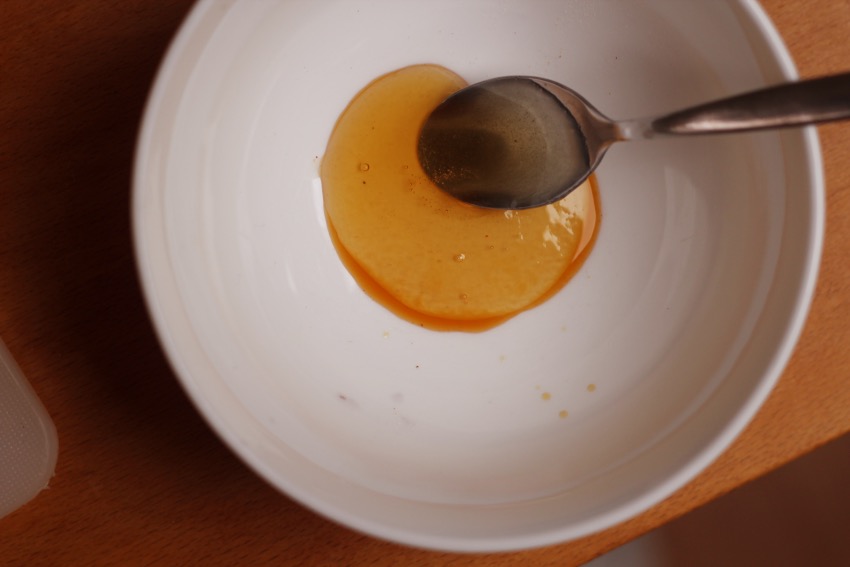 Doe eerst de honing met wat vanille extract in een kommetje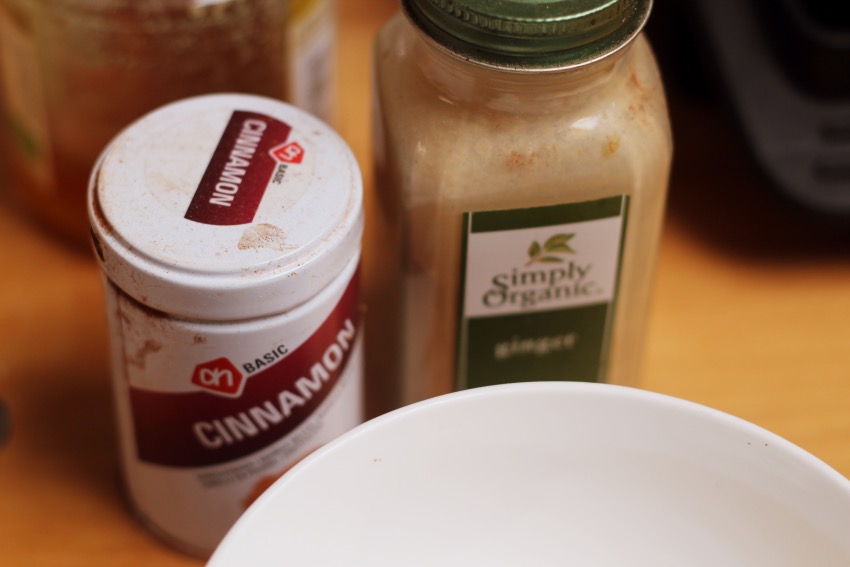 Daar kan kaneel en gemberpoeder bij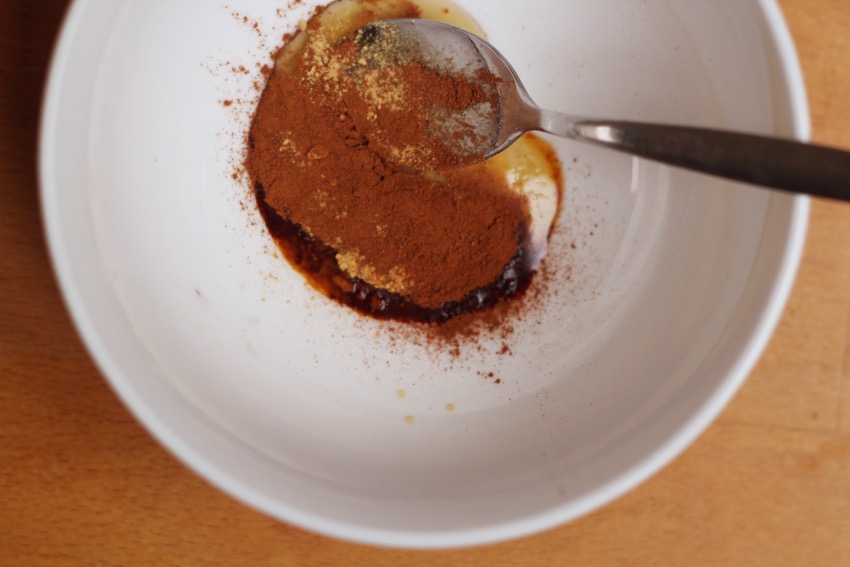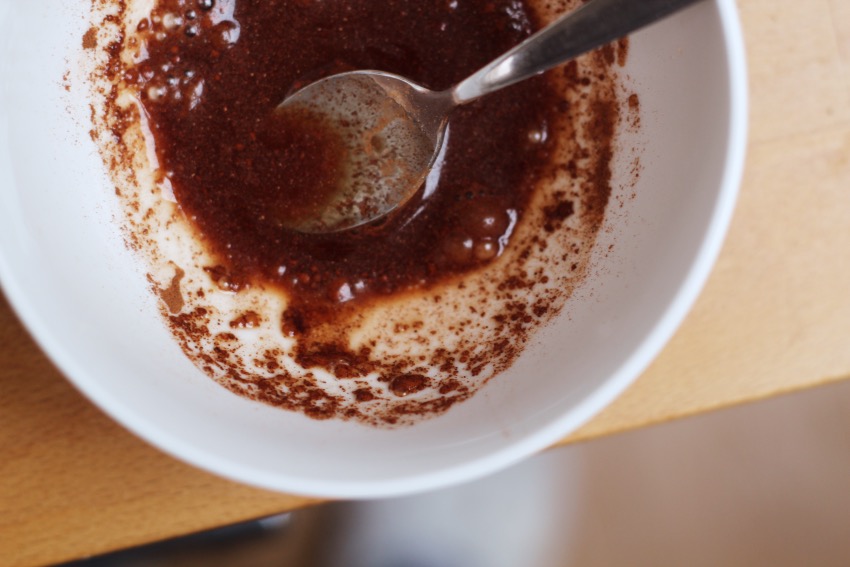 Doe er een scheutje water (of kokosolie als je de appels knapperig wilt) bij om het beter te laten mengen.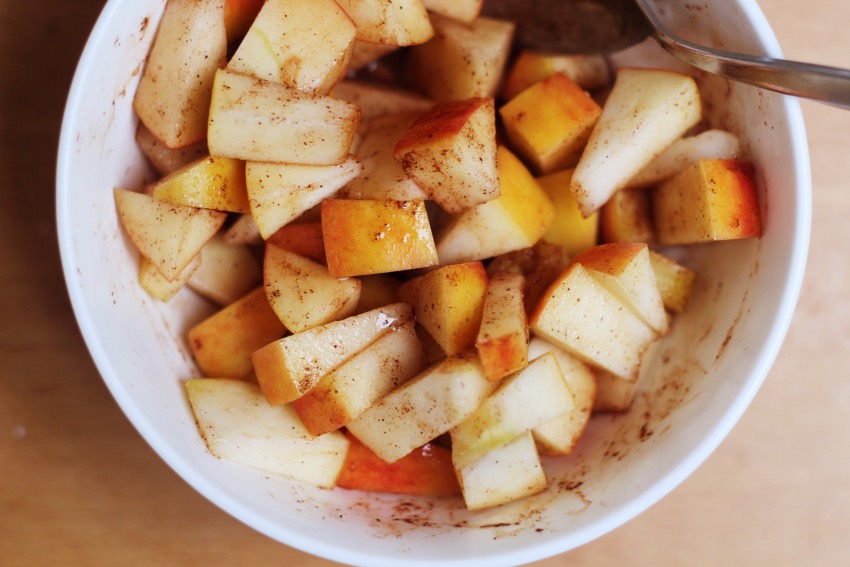 Snijd de appel in stukjes en doe dit in de gember-kaneel 'marinade'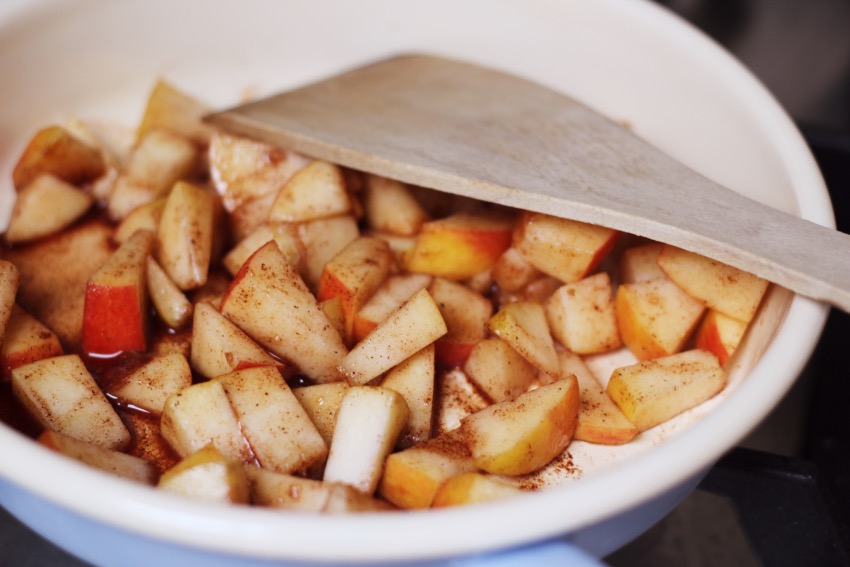 Verwarm dit vervolgens in een pannetje, doe dit op een laag vuur zodat je ondertussen de havermout klaar kunt maken.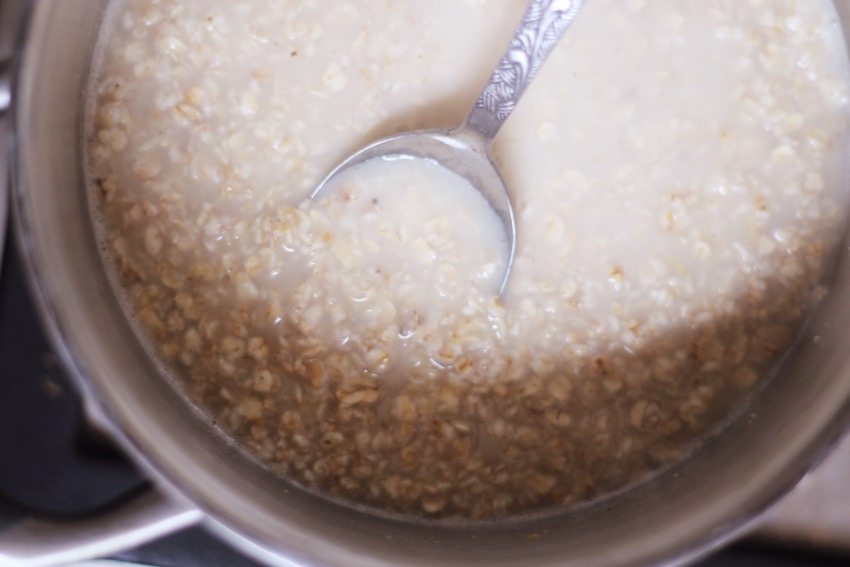 Ik gebruik vooral water met een scheutje sojamelk voor het bereiden van mijn havermout. Ik vind de textuur erg lekker worden als ik water gebruik in plaats van alleen maar melk. Voor 40 gram havermout gebruik ik ongeveer 60 ml water en 20 ml sojamelk. Grofweg gezegd. Eerst verwarm je het vocht in de pan voor een minuut of 2 en daarna kun je de havermout toevoegen.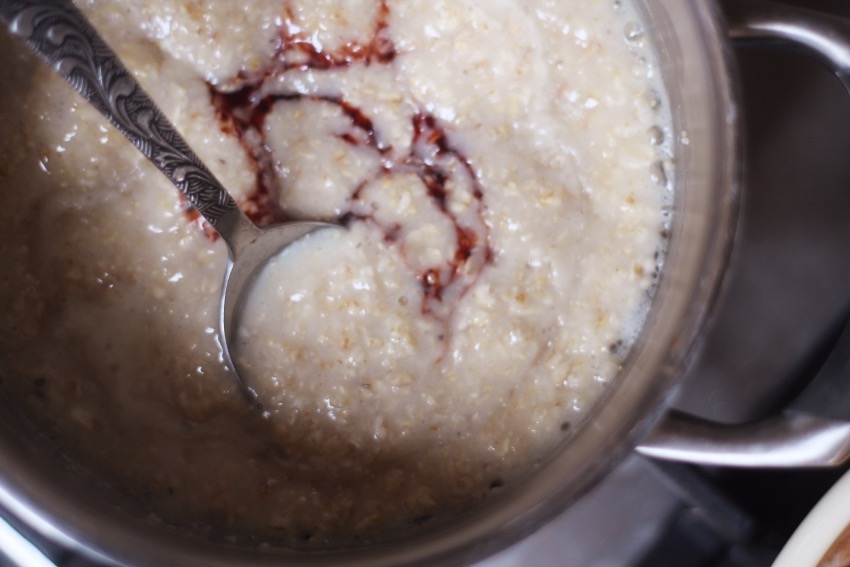 Als het geheel plakkerig begint te worden en de havermout zacht is, kun je hier nog wat 'zoets' doorheen doen. Ik gebruik wel eens honing of zoals nu dadelstroop.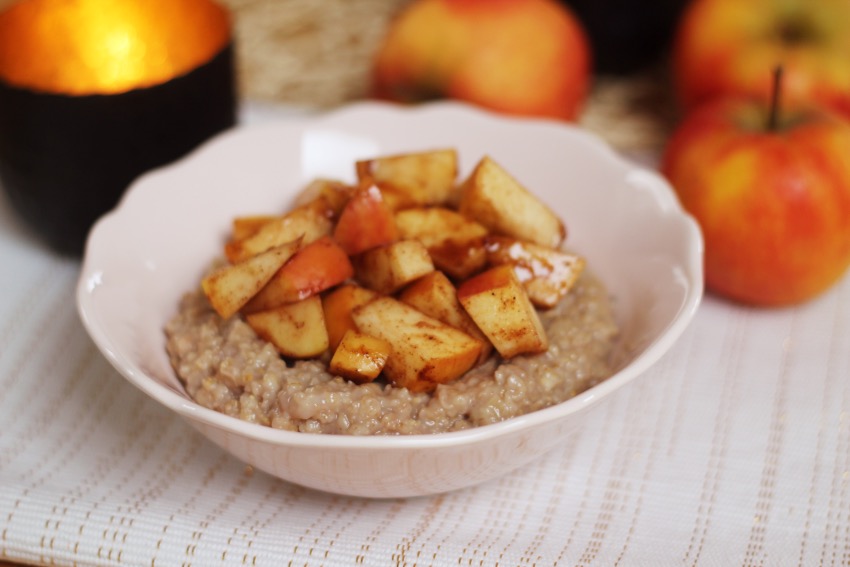 Vervolgens is het een kwestie van alles verplaatsen naar een kommetje en genieten van je warme havermout maaltijd! ZO lekker!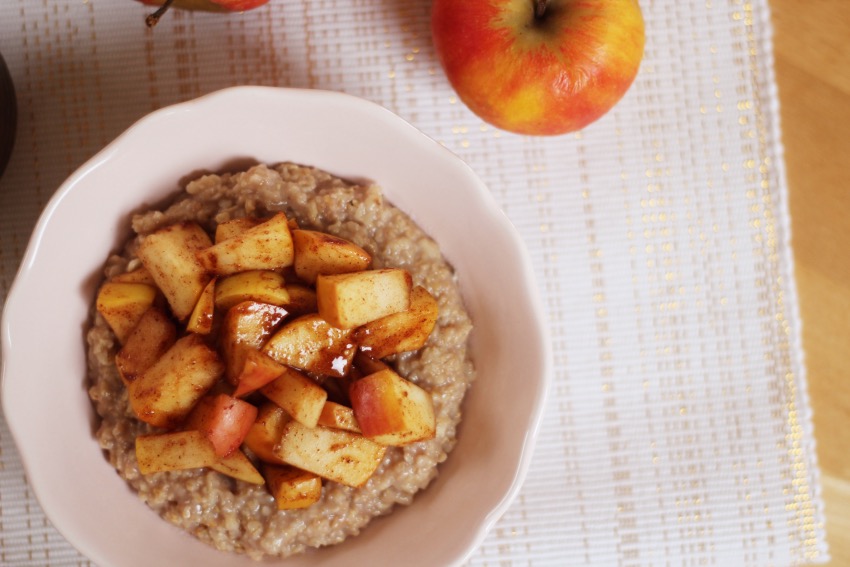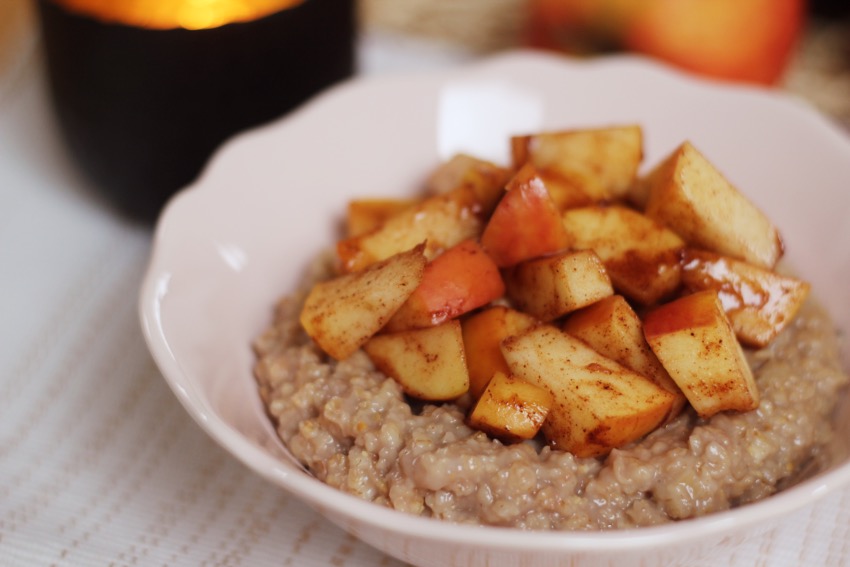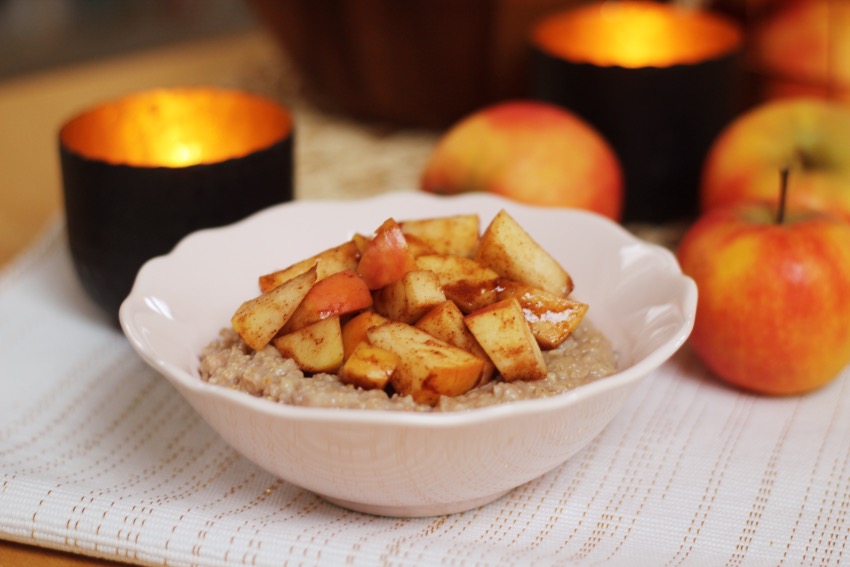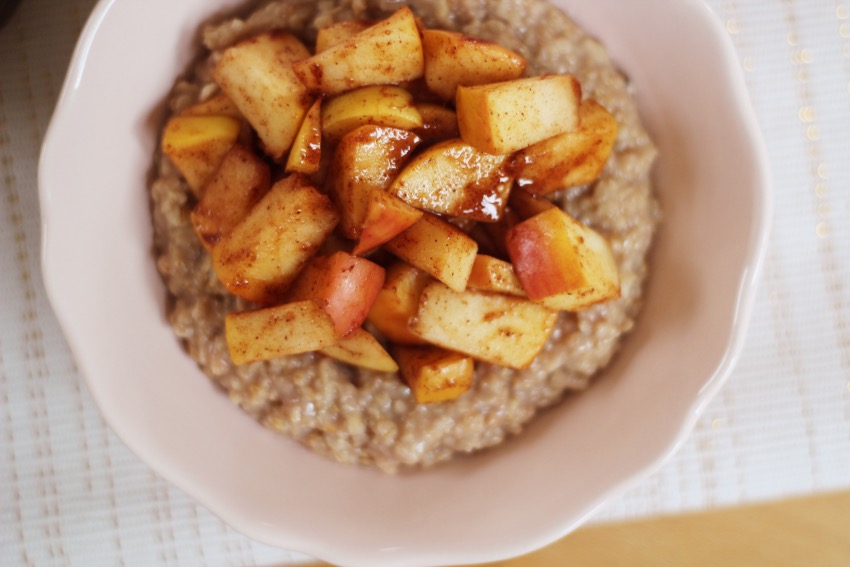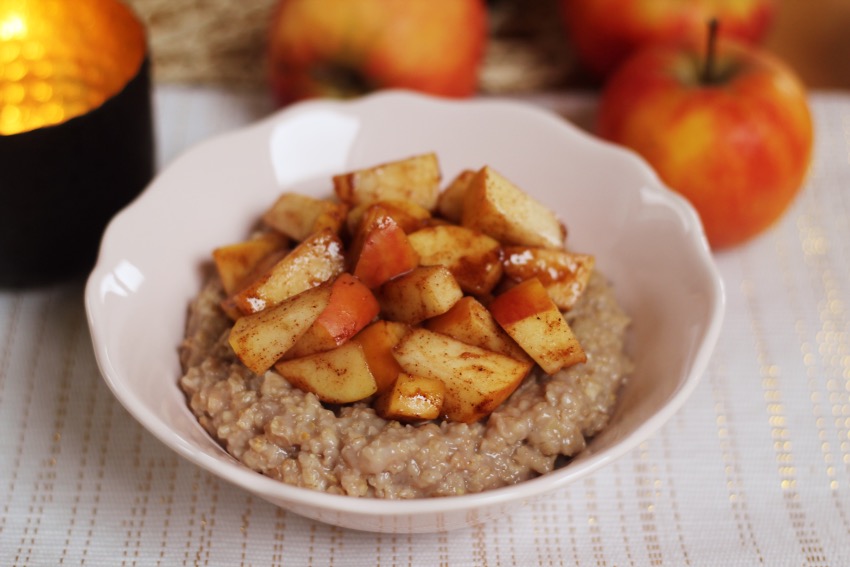 Eetsmakelijk!