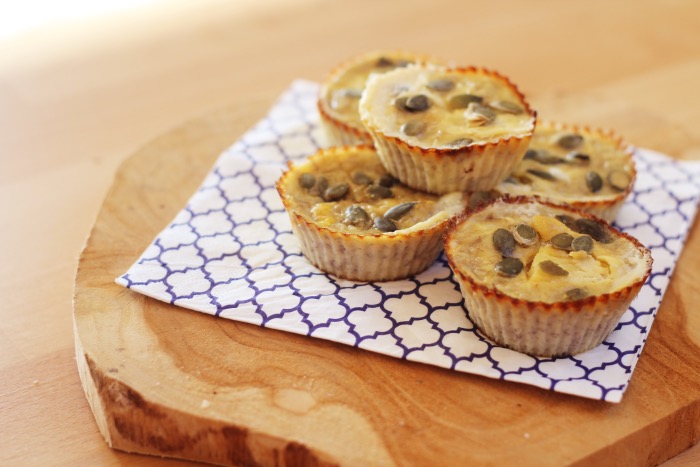 Het kan soms zo makkelijk zijn om lekker te eten. Maar echt. Te makkelijk. Zoals deze muffins met 3 ingrediënten, zonder suiker, zonder lactose en zonder gluten of een andere meelsoort. Ja, er zit wel banaan in, sorry. Oeps, nu heb ik één ingrediënt verklapt.. 
Wat heb je nodig voor 5 muffins?
1 rijpe banaan
2 eieren
diepvriesfruit (zo'n 100 gram maximaal)
Verwarm de oven vast voor op 190 graden Celsius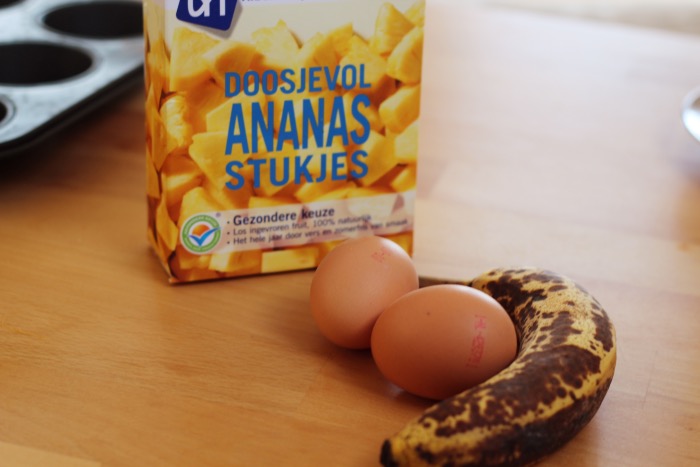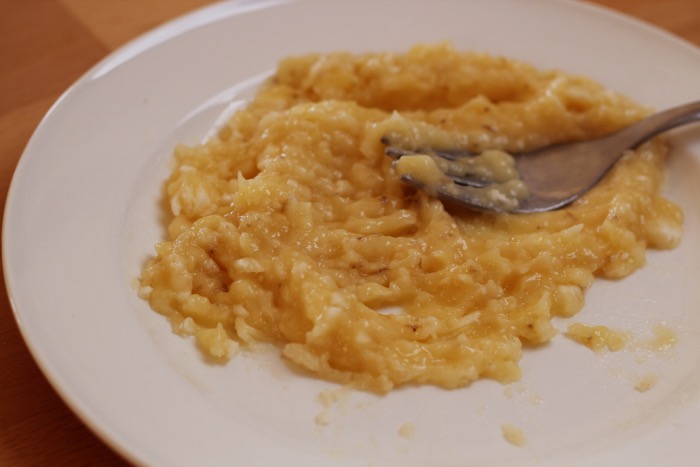 Prak de banaan eerst op een plat bord met een vork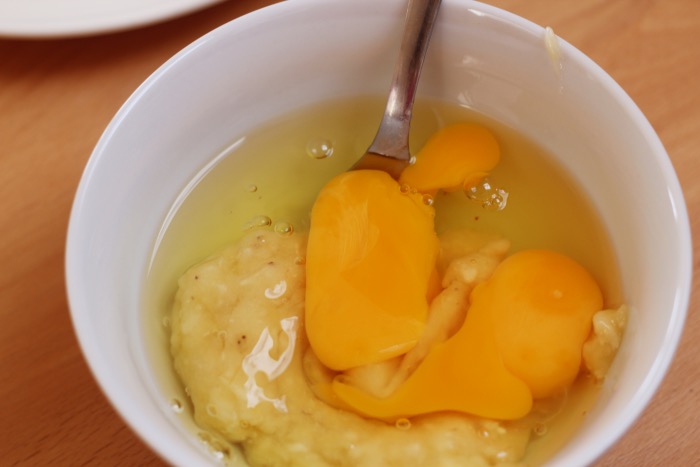 Doe de banaan in een schaaltje en voeg de eieren toe. Ik adviseer je om dit heeeeeel erg goed met elkaar te mengen, het liefst met een garde. Ik heb alleen een vork gebruikt en dat was niet heel handig in het eindresultaat. Het ei was gewoon niet goed gemengd met de banaan, dus bij dezen de tip!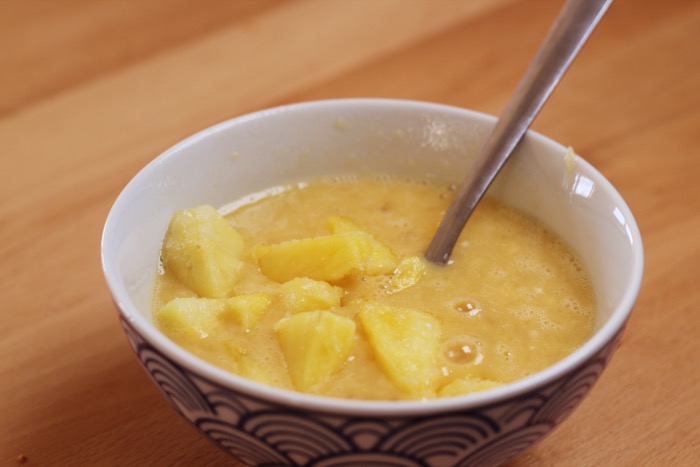 Vervolgens doe je het diepvriesfruit erbij. Ik had liever bosbessen, maar die waren op. Puur omdat bosbessen heel mooi uit ovengerechten (zoals muffins) komen en ook omdat ze wat extra kleur geven aan een al geel mengsel.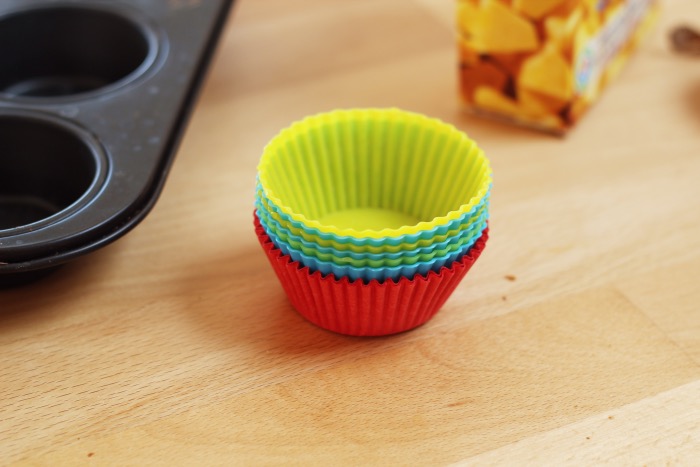 Ik gebruik siliconen vormpjes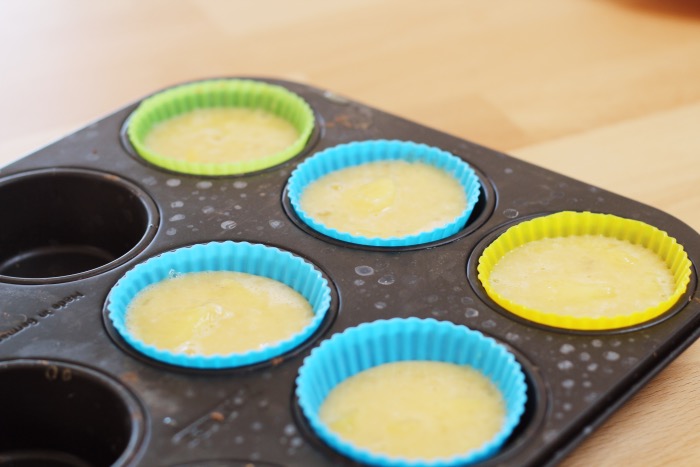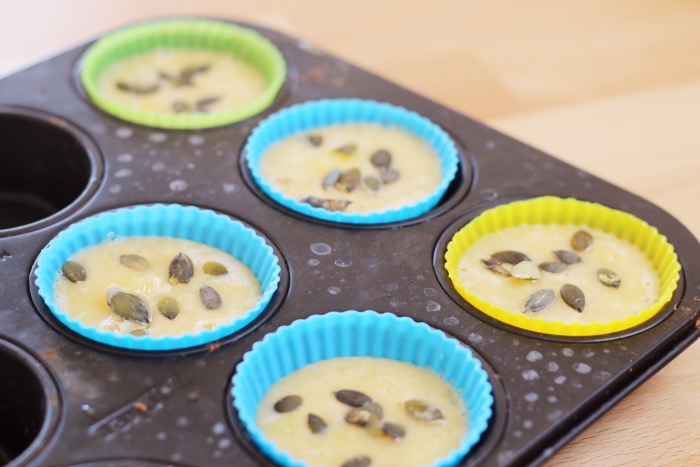 Als garnering heb ik pompoenpitten gebruikt. Je zou het als 4e ingrediënt kunnen zien, maar ik deed dit puur om de muffins niet één en al geel te laten zijn, haha. Doe dit vervolgens in de voorverwarmde oven voor zo'n 15 tot 20 minuten.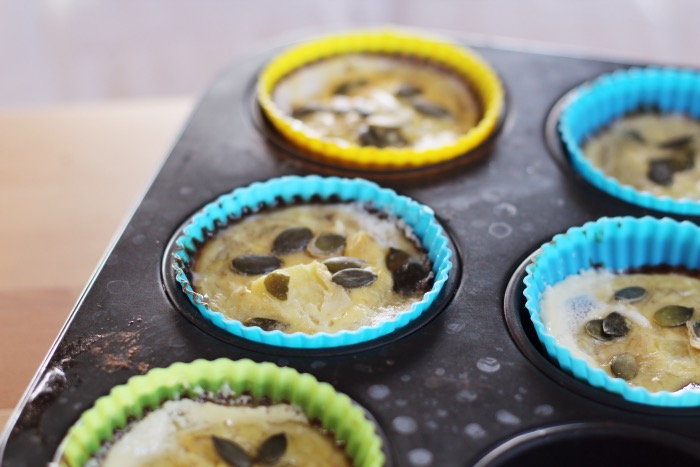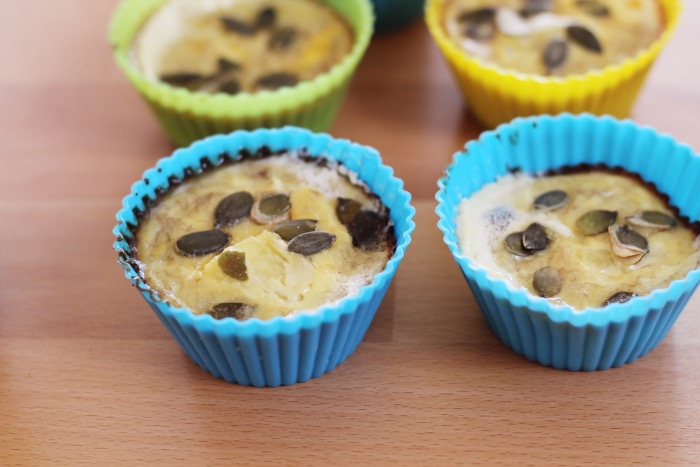 Laat de muffins volledig afkoelen voor je de vormpjes verwijderd. Zie je wat ik bedoel met het goed mengen van het ei en de banaan?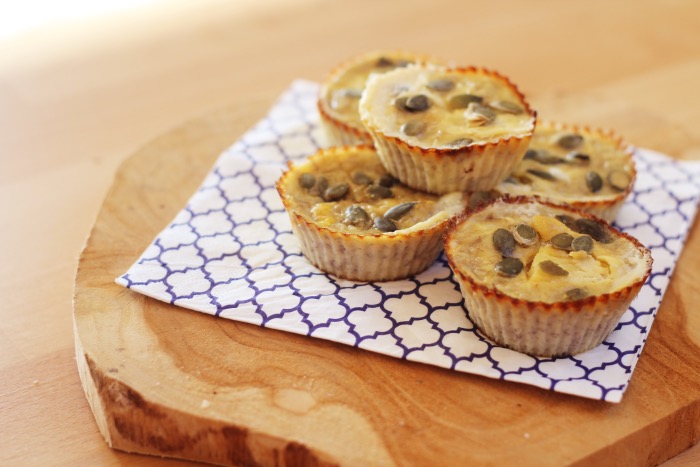 De muffins zijn klaar! En ze zijn super smeuïg, je zou ze bijna kunnen uitlepelen. Maar ze zijn ontzettend zoet en zonder toegevoegd suiker of meel. NICE!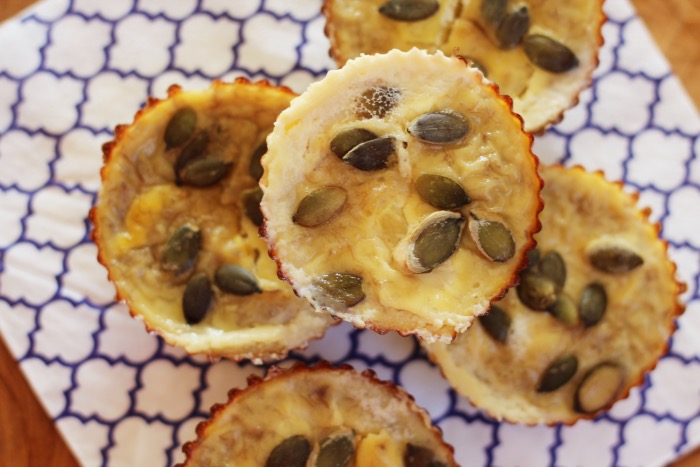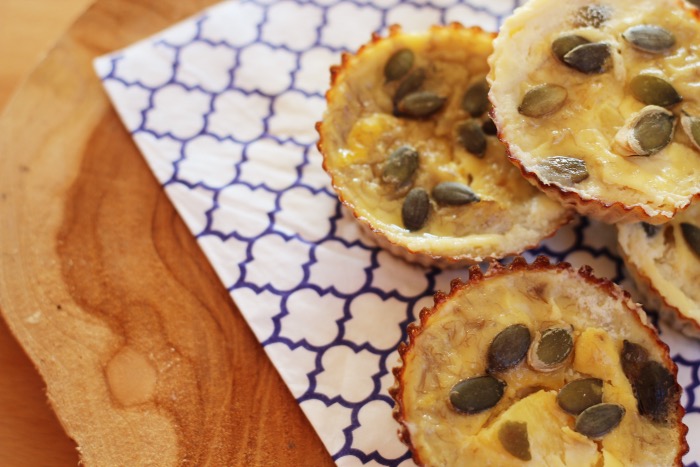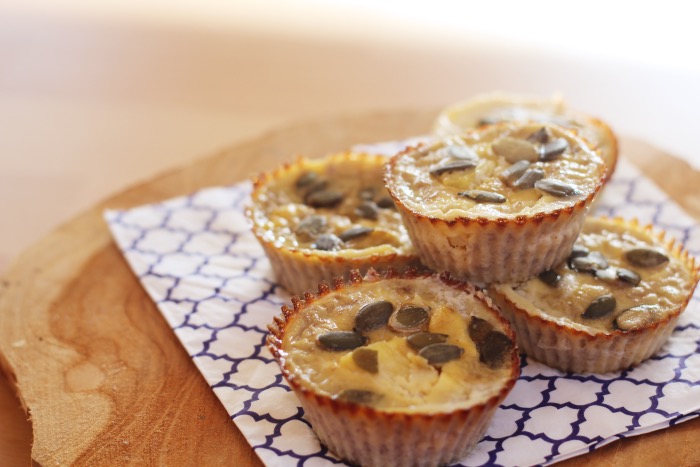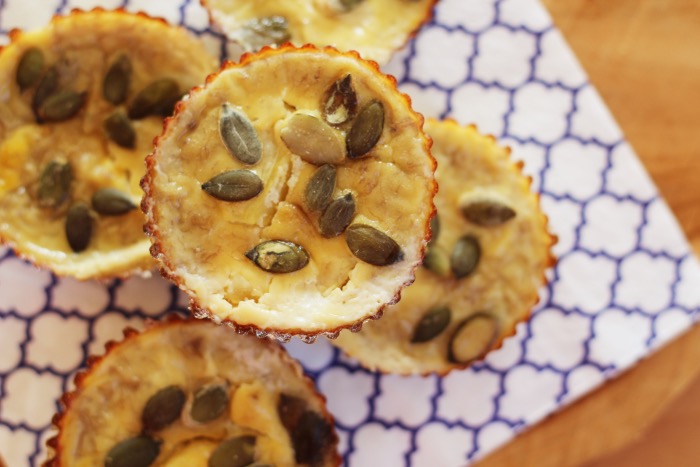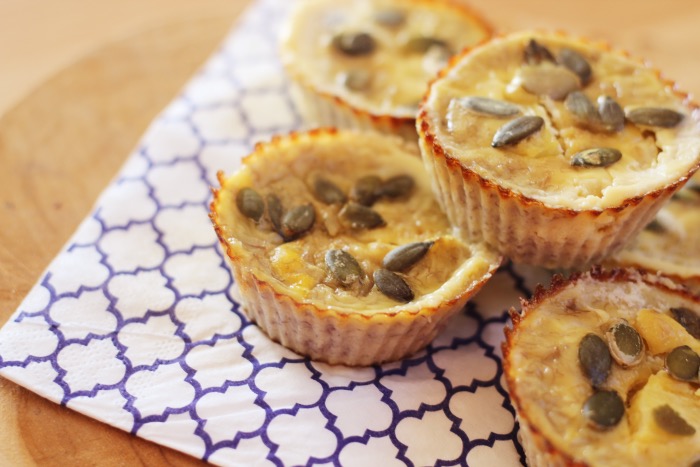 Smakelijk 🙂