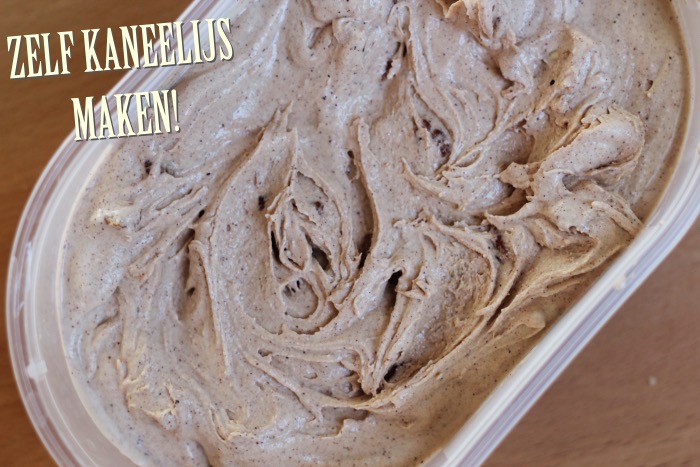 Iets waar ik zelf niet zo snel op zou komen om te maken: Kaneelijs! Gek, want ik ben gek op bergen kaneel en op ijs dus de combinatie ervan zou hemels moeten zijn. Ik heb er nog twee geheime ingrediënten bij gedaan die geheel optioneel zijn. En oja, je kunt het recept met of zonder ijsmachine maken, voor beide de uitleg! 
En oja, ik heb in dit recept koemelk gebruikt. Zelf drink ik nauwelijks koemelk maar omdat het hier om ijs gaat en ik toch niet een hele bak in één keer opeet, kan ik deze hoeveelheden prima handelen. Mocht je het zelf volledig plantaardig willen, vervang dan de room en de koemelk geheel met plantaardige melk zoals soja-, haver-, kokos- of amandelmelk. Let wel, gebruik bij kokos en amandelmelk het liefst een 'vollere' variant.
Wat heb je nodig voor ongeveer een liter ijs? (ik heb een halve liter gemaakt, want ik ben maar een klein meisje)
500 ml room
250 ml halfvolle of volle melk
4 eidooiers
250 ml honing
2-4 eetlepels kaneel
Mijn twee geheime ingrediënten voor wat extra bite: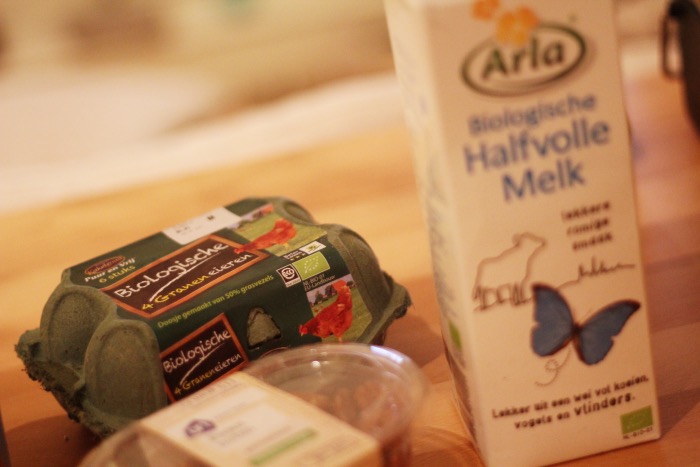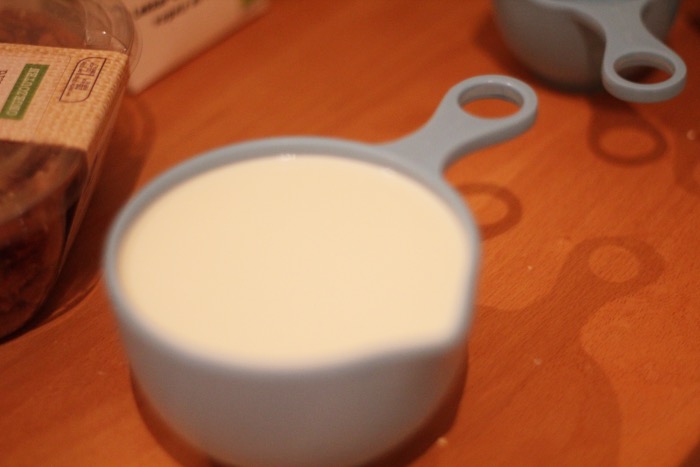 De voorbereidingen treffen..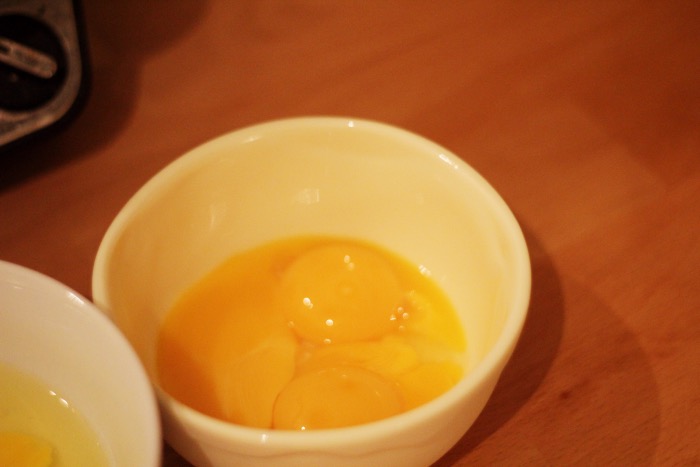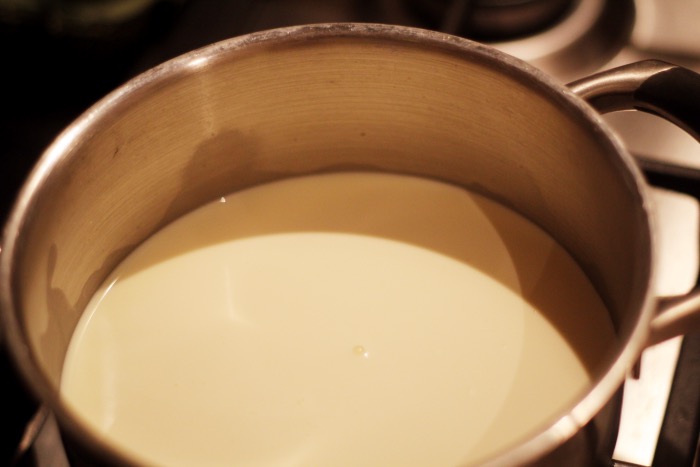 Doe de melk en de room bij elkaar in een pannetje en zet dit op een laag vuur. Zorg ervoor dat het geheel niet kookt, maar wel opgewarmd wordt. Je kunt het af en toe even met een vork of een garde roeren.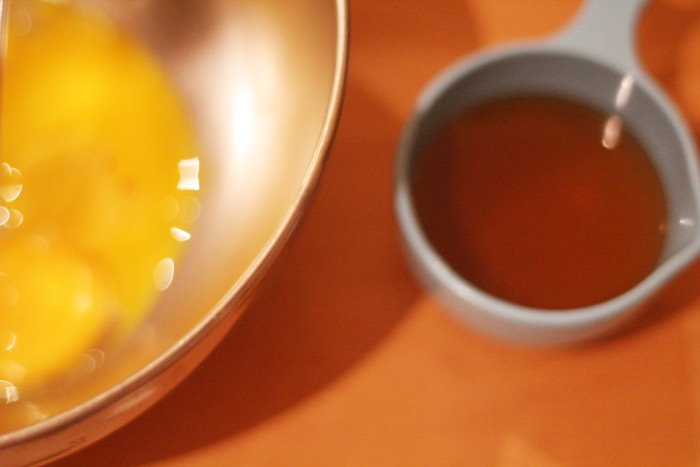 Doe de eidooiers in een kom en "maak ze los" door er met een garde doorheen te roeren, voeg vervolgens de honing toe en meng dit er goed doorheen.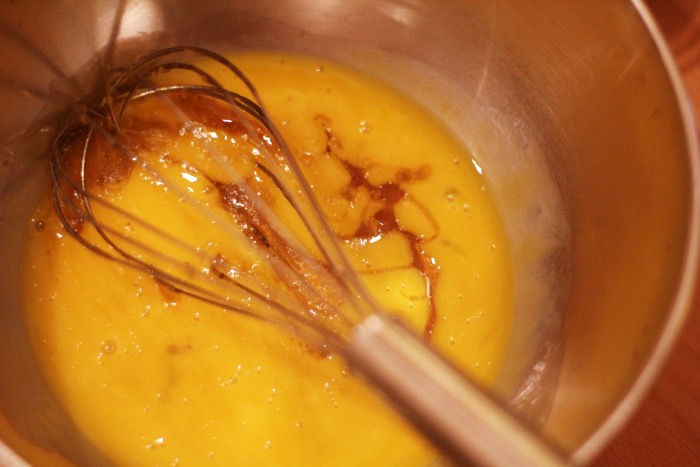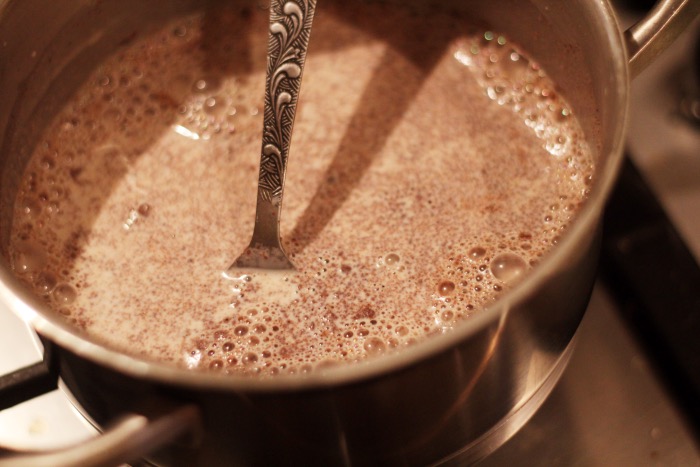 Wanneer je melk en room goed opgewarmd zijn is het tijd om de kaneel toe te voegen. Op de foto lijkt het of mijn mengsel kookt, maar dat is niet het geval. Ik ben nogal hardhandig gaan roeren met de vork om de kaneel er netjes doorheen te krijgen.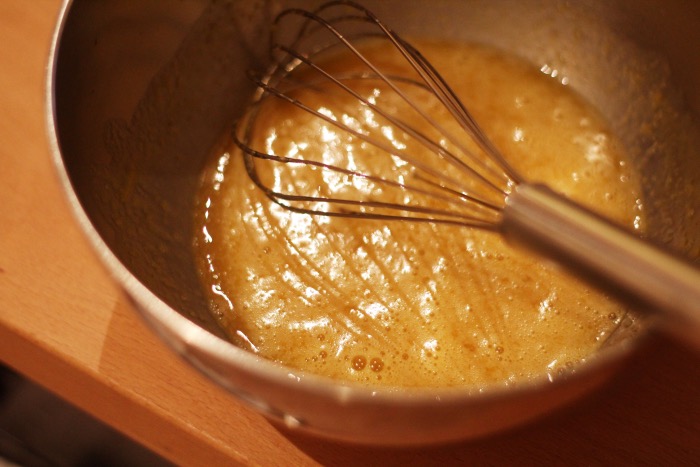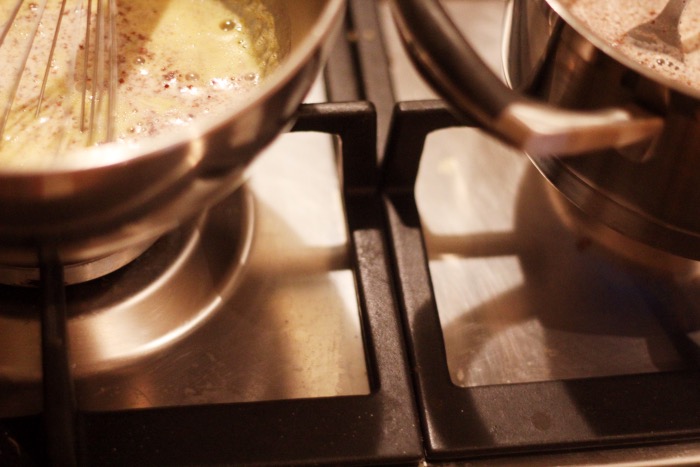 Om geen klutsei te krijgen gooien we niet het ei-honing mengsel direct in de warme pan met melk, doe eerst 1-2 eetlepels vanuit de pan bij het ei-honing mengsel om het alvast "voor te bereiden" op de hitte. Meng dit door elkaar met een garde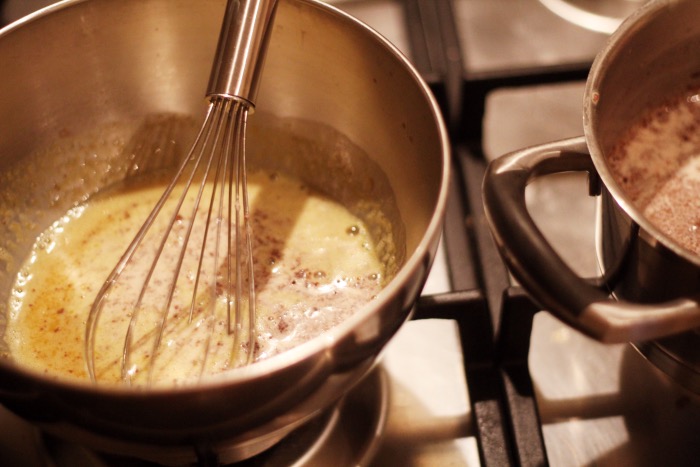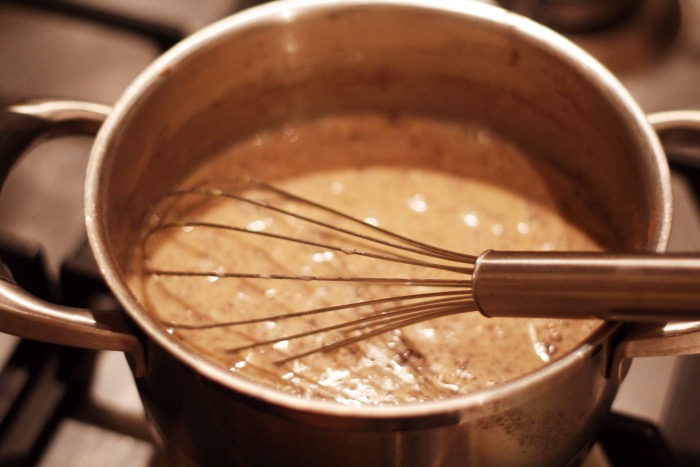 Vervolgens kun je voorzichtig het mengsel in de pan doen en blijven roeren met een garde. Blijf bij je pan staan en roer het rustig een paar minuten door terwijl het op een laag vuurtje staat.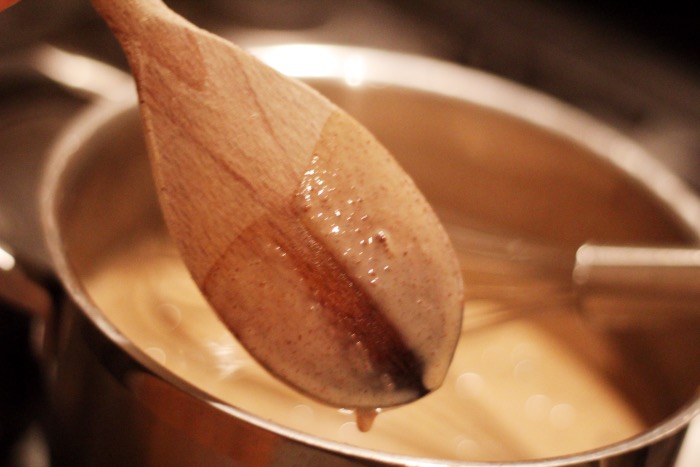 Om te checken wanneer je mengsel klaar is kun je het beste even met een houten lepel door het mengsel gaan, het eruit halen en met je vinger een lijntje trekken. Als het lijntje goed zichtbaar is, dan is het dik genoeg en is het mengsel klaar!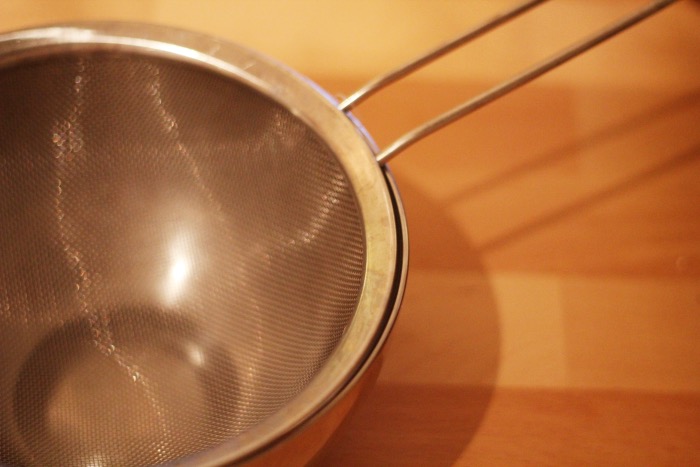 Aangezien kaneel ervoor kan zorgen dat er allemaal klontjes kaneel achterblijven haal ik het geheel nog even door een zeef. Ook handig aangezien ik honing heb gebruikt, dit maakt het ook allemaal wat dikker en ik wil uiteindelijk een gladde massa.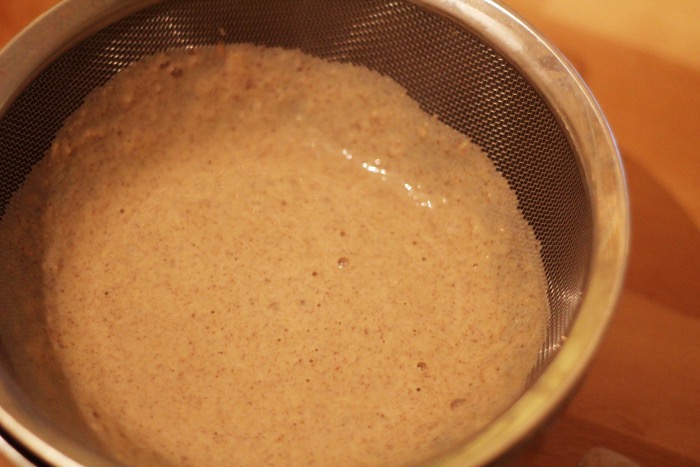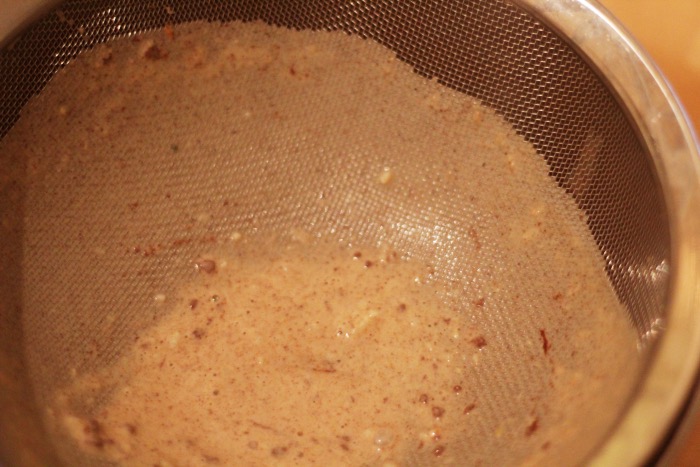 Kijk, deze zooi blijft mooi achter! 🙂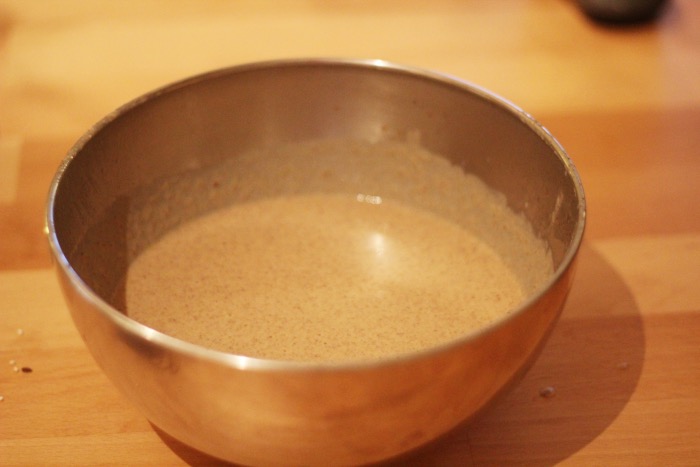 Dit gaat vervolgens de koelkast in voor een nachtje, of minstens 4 uurtjes tot het helemaal is afgekoeld.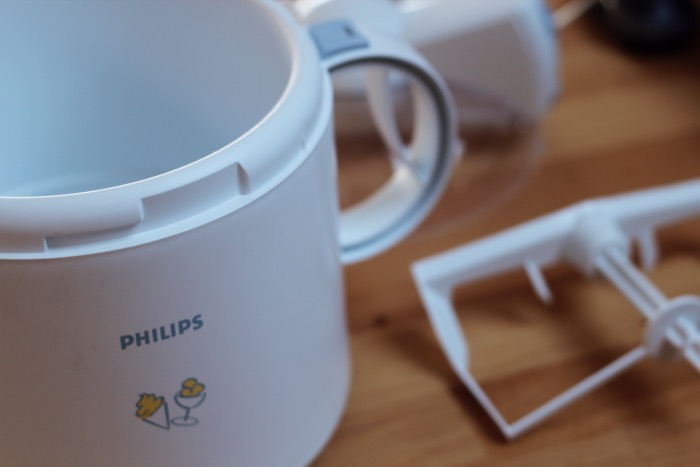 Ik heb al een hele tijd een ijsmachine van Philips, eigenlijk zijn bijna al mijn apparaten in de keuken van Philips. Ik ben een grote fan! Sidenote: ik heb alles zelf aangeschaft behalve de airfryer, weten we dat ook weer 😉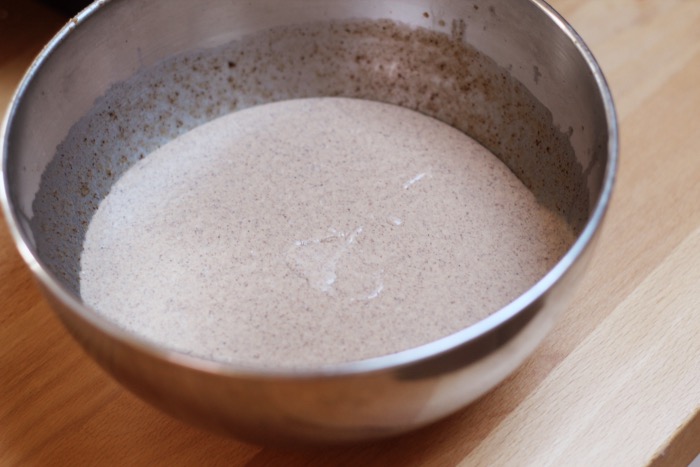 Het mengsel is lekker dik geworden en helemaal klaar om de ijsmachine in te gaan.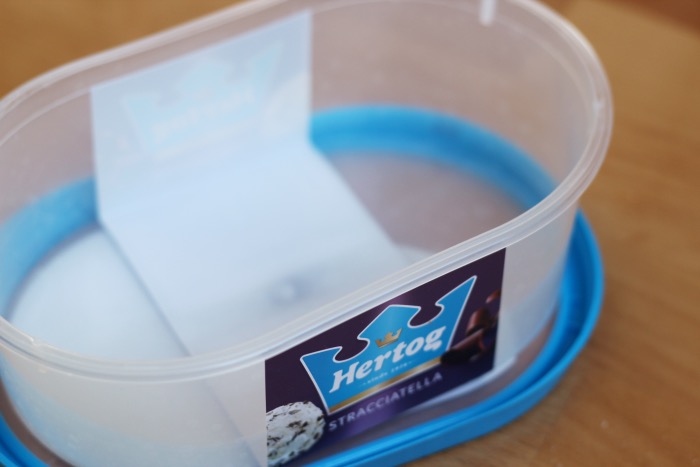 Ik bewaar ijsbakjes, oeps. Voor nu dus heel handig.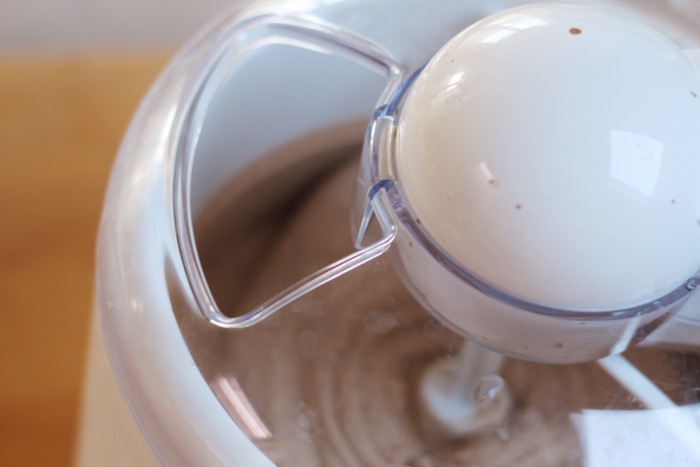 Als je een ijsmachine hebt, dan weet je wat je te doen staat. Het mengsel erin, aanzetten en dan 30 minuten zijn werk laten doen.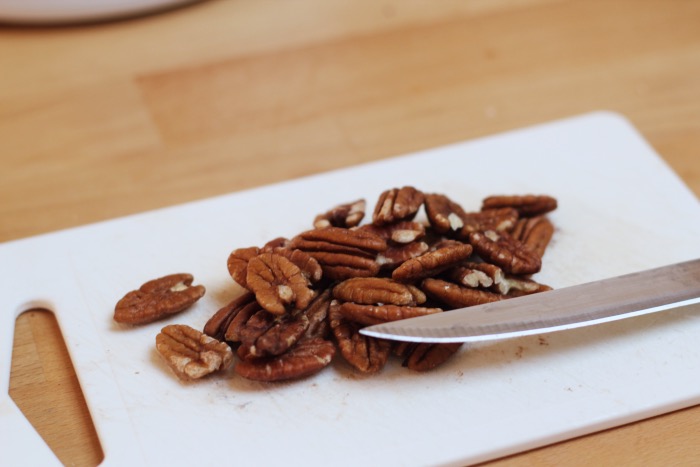 Bij de laatste 5 minuten doe ik de pecannoten erbij. Je kunt natuurlijk ook chocolade of andere noten toevoegen.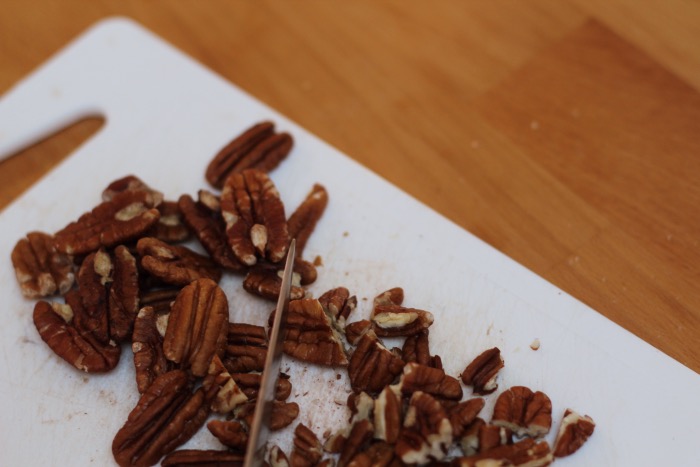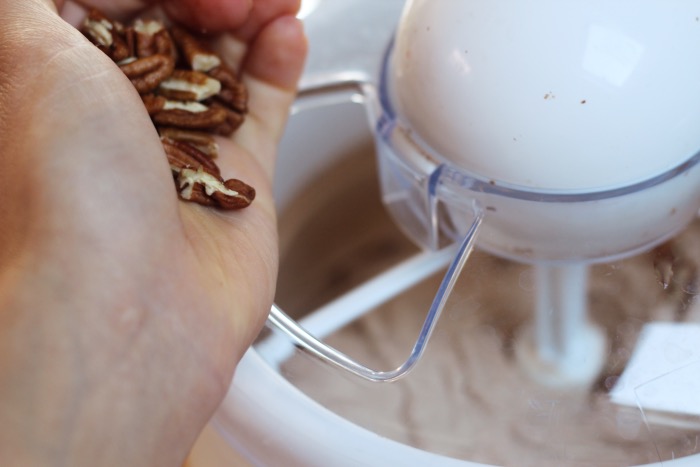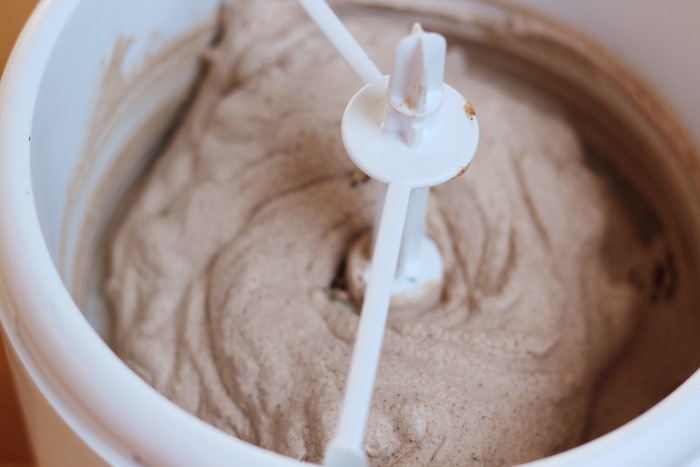 Zo, het ziet ernaar uit dat het klaar is! Dit verplaatst ik naar mijn ijsbakje 🙂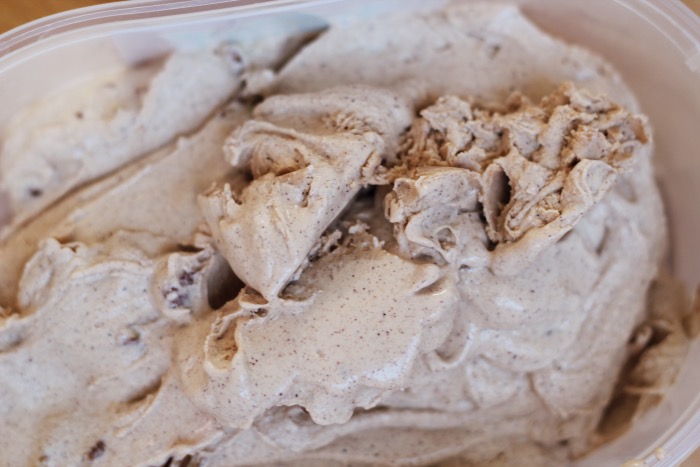 Je kunt het nu ook al eten, al zal het wat zachter zijn dan wanneer je het weer voor een aantal uren de vriezer in gooit.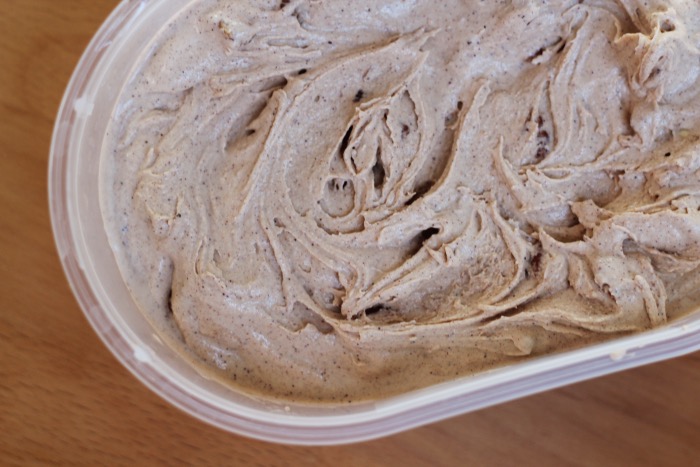 Even een mooie 'swirl' erin gemaakt voor het de vriezer in gaat 🙂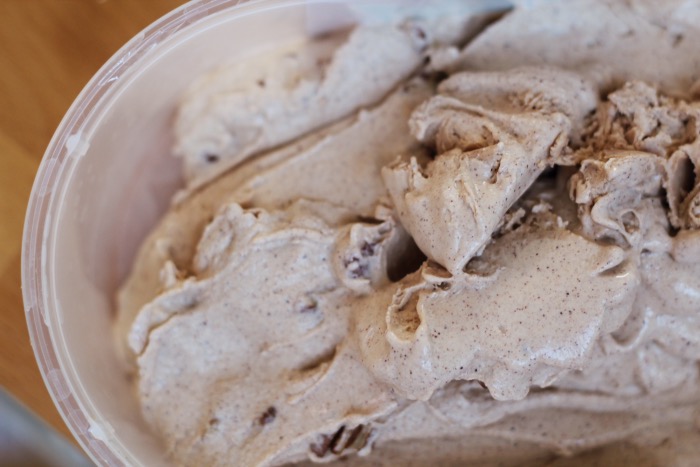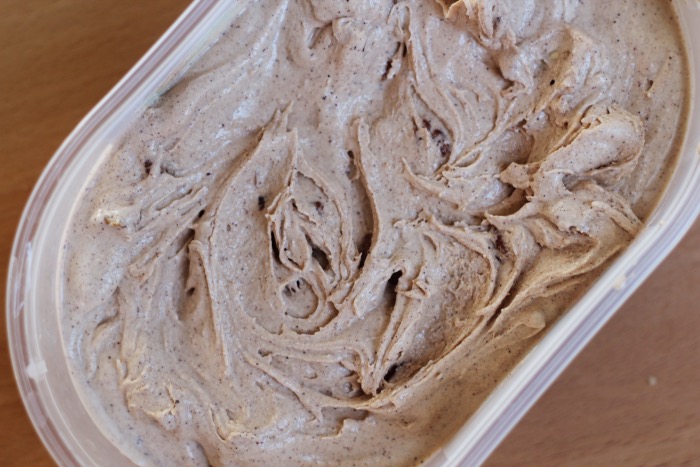 Als je geen ijsmachine hebt ga je als volgt te werk:
Volg alle stappen tot je je mengsel van het vuur afhaalt. Laat het afkoelen in de koelkast en giet het, wanneer het goed afgekoeld is in een stevige brede schaal.
Zet deze schaal in de vriezer
Check na 45 min je schaal met ijs, beginnen de randjes te vriezen? Haal dan de schaal uit de vriezer en roer het geheel goed door elkaar. Ga echt los op het ijs, goed roeren!
Zet het weer terug in de vriezer en kijk na 30 minuten opnieuw naar je mengsen; bevriezen de randjes? Eruit en roeren! Je kunt altijd een elektrische handmixer gebruiken als het roeren je te zwaar wordt.
Herhaal het na 30 minuten opnieuw tot je ongeveer 3-6 keer de mogelijkheid hebt genomen om goed te roeren. En dan is je ijs zo goed als klaar!
Het is even wat meer werk maar zooooo hard waard! Dit ijs is hemels, had ik niet gedacht.