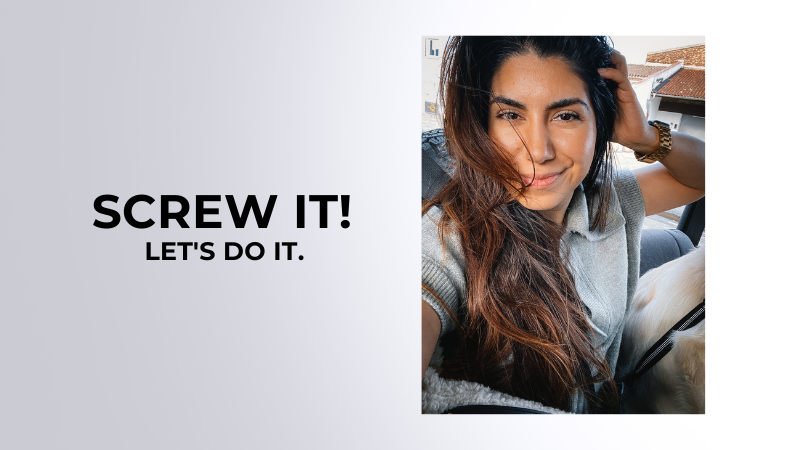 Zo vaak leven we ons leven door gewoon door de dagelijkse bewegingen te gaan. De gewoontes. De routines. Doen wat we moeten doen, overspoeld raken in werk, drukte, kids, verplichtingen. Verdwaald in gedachtes, constant afgeleid, proberen focus te houden maar al gauw vervallen in dagelijkse patronen.
Dealen met het ene probleem na het andere, constant brandjes blussen..
Is dit wat het betekent om mens te zijn op deze aarde? Is dit waar we voor gemaakt zijn? Is dit onze maximale potentie?
Ik vraag het me af, terwijl ik naar buiten kijk en de enorme berg bomvol bomen zie. Zie ik die berg slechts één keer omdat het nieuw is en is het daarna slechts de achtergrond van mijn gedachtes. Onder het mom van "tot rust komen", dezelfde gedachtes en routines hebben maar dan in een andere omgeving. Een omgeving met meer natuur. Is dat automatisch ook rustgevender?
Ik betwijfel het.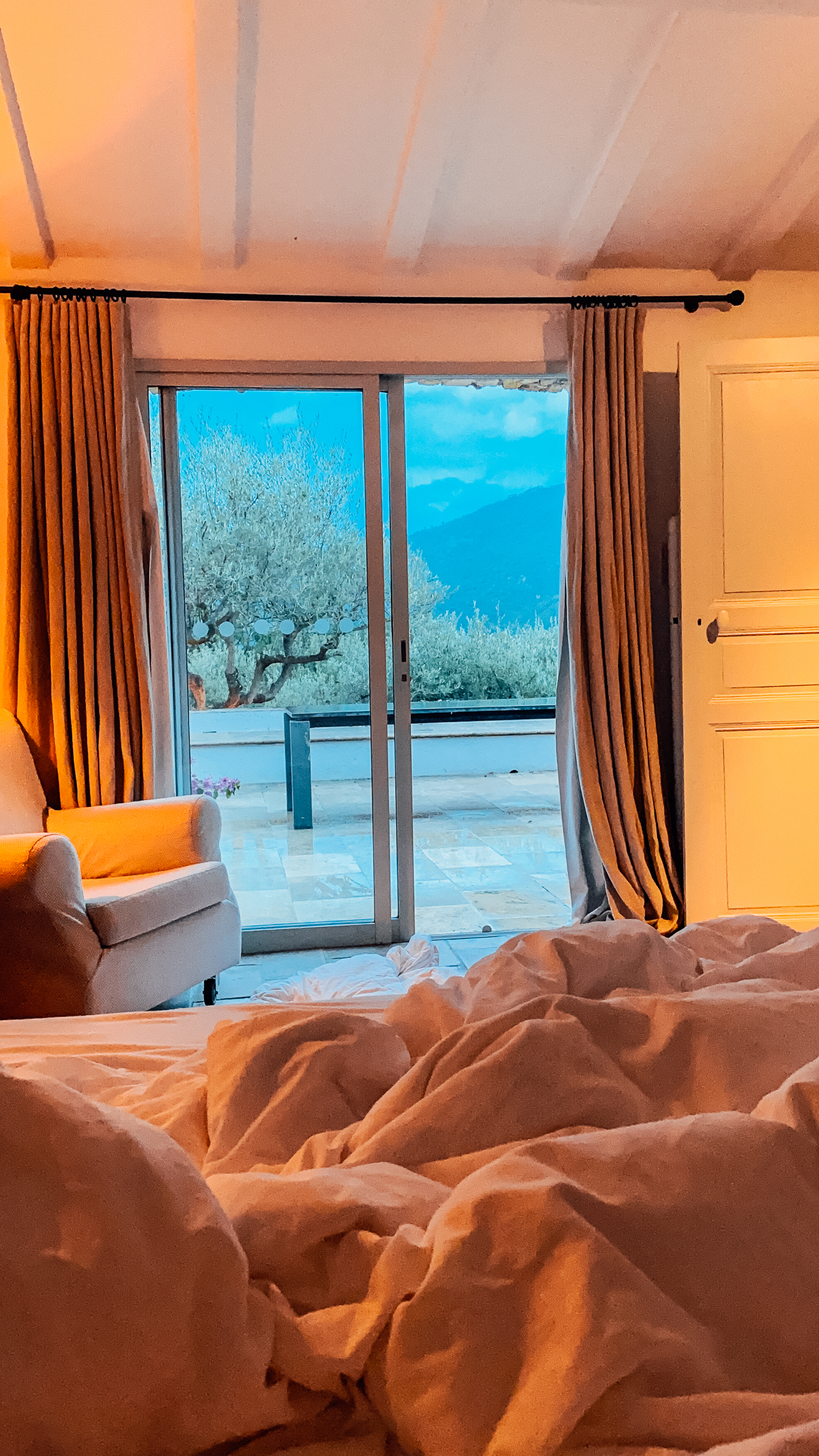 Hoe meer je vastzit in je gedachtes, hoe minder je de omgeving waardeert. Of je nu in Amsterdam 3 hoog achter zit, of hier in Frankrijk in de bergen met een fantastisch uitzicht. Als je er niet voor kiest om bewust en express te leven, dan overkomt alles je en wordt je geleefd. Waar je ook zit.
Tijd, is hetgeen wat we allemaal tekort lijken te komen. Als we maar meer tijd hadden in een dag, dan zou alles soepeler kunnen gaan. Dan zouden we tijd vinden om stil te staan, te waarderen, langer te rusten, beter te eten, meer te sporten, aandachtiger te luisteren.
Tijd is niet het probleem, kwam ik jaren geleden achter.
Wat van je verwacht wordt, waar je aan wilt voldoen, hoe je gezien wilt worden en hoe je wilt overkomen is
 het probleem

.

Een goede moeder. Een goede partner. Een goede dochter. Een goede vriendin. Een goede ondernemer. Een goede werknemer. Een goede burger. Een goede gast. Een goede collega.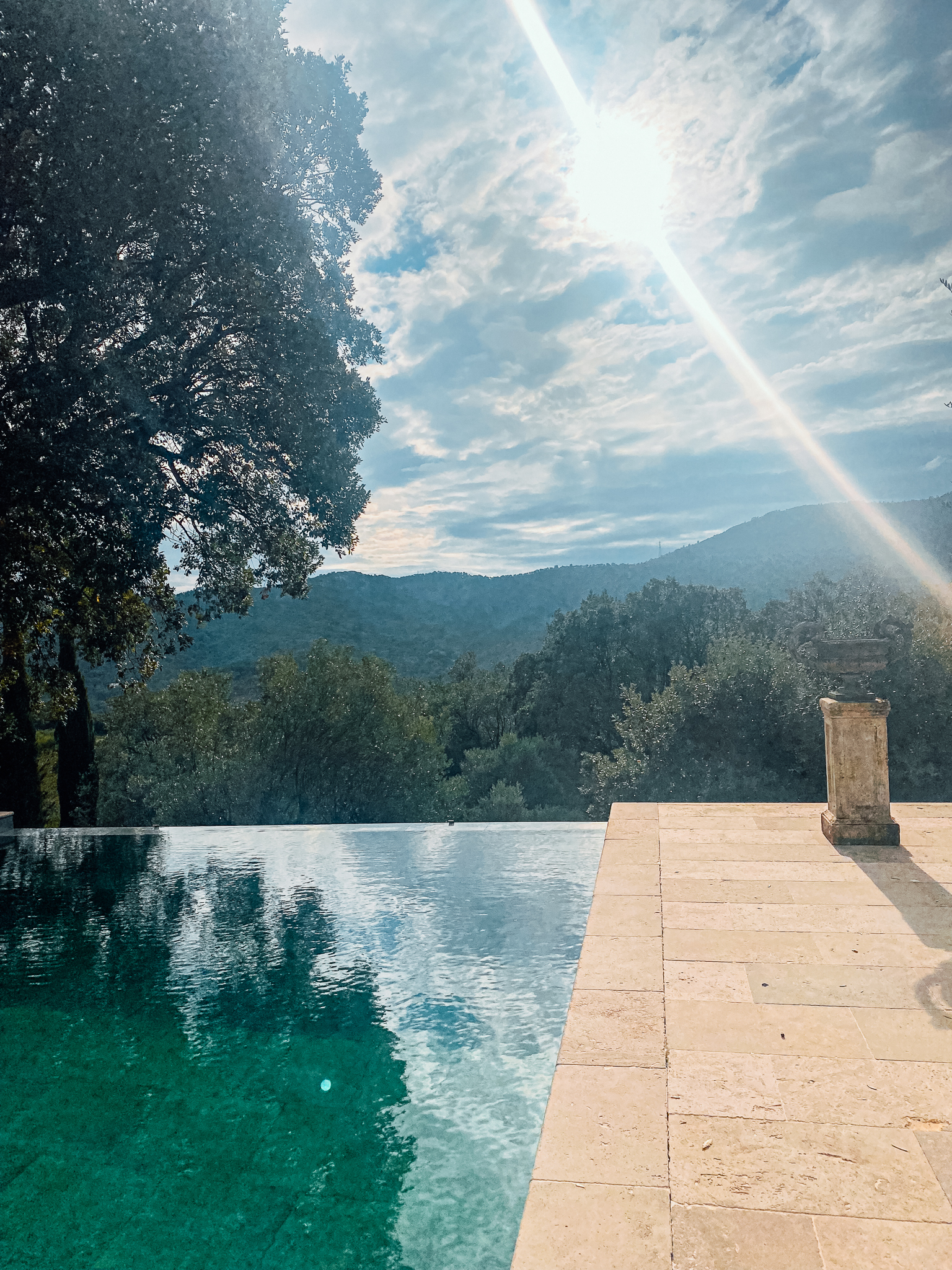 Je doet vast heel veel dingen die je niet wilt doen, maar die van je worden verwacht. Of misschien omdat je niet de keerzijde ervan wilt ervaren: "Wie denkt ze wel niet dat ze is" – "Maakt ze niet eens tijd voor haar kind" – "Jeetje wat zelfzuchtig".
Dus blijf je dingen doen die je doet, omdat het moet, omdat het hoort, omdat je het altijd al deed, omdat het van je wordt verwacht, omdat je geen zin hebt in gezeik.
Ik daag je uit, om dit jaar nog te stoppen met één ding dat je doet waar je geen zin meer in hebt. Van iets kleins tot iets groots, het kan allemaal. Laat het een eerste stap zijn naar een authentieker leven. Schijt aan wat anderen ervan zullen denken, je hebt maar één leven (voor zover ik weet), benut het zoals jij wilt.
Screw it! LET'S DO IT!