Suiker is lekker. Koolhydraatrijke maaltijden zijn ook lekker. Insuline is tof want die zorgt dat deze lekkernijen omgezet worden tot energie voor de cellen.
Maar insuline kan ook minder tof zijn als er veel van wordt aangemaakt. Hoe houden we dit een beetje stabiel? Ik ga je vandaag twee ontzettend nuttige tips geven waarvan eentje héél hipster klinkt, maar echt werkt. Als we de wetenschap moeten geloven dan.. 
Insuline klinkt als iets ingewikkelds, maar dat is het niet. Als je even begrijpt hoe de vertering van suiker in je lichaam werkt, dan kun je je voeding slim inzetten (hey, dat heb ik vaker gezegd volgens mij) om het jezelf zo gemakkelijk mogelijk te maken. Bijvoorbeeld voor:
de vetverbranding
je energiepeil gedurende de dag stabiel te houden
je workouts
etc.
Mocht je nu denken: Huh? Maar wat is insuline en wat doet het? Dan heb ik dit natuurlijk al eens voor je uitgeschreven: "Wat is insuline en wat doet het?".
Bedankt voor niks, Insuline.
Insuline is een hormoon. Insuline zorgt voor toffe dingen, zoals het vervoeren van energie uit je voeding (koolhydraten, afgebroken tot suikers) naar je cellen zodat je cellen hun werk kunnen doen. Alleen al om dat feit, mag insuline geapplaudisseerd worden. Maar insuline is niet altijd tof, sterker nog, hoe meer insuline je in je bloed hebt rondzwerven (omdat je veel suikers/koolhydraten eet, en dan de witte variant vooral) hoe gevaarlijker voor je gezondheid. Hoge levels insuline in je bloed zijn gelinkt aan obesitas, hart- en vaatziekten en kanker (1)(2)(3). Ook kunnen je cellen steeds ongevoeliger worden voor insuline én kun je je insuline productie uitputten als er constant een hoge hoeveelheid aanwezig is in je bloed. Oftewel:
Bedankt voor het werk dat je doet, insuline. Maar doe maar liever niet zo vaak. 
Wanneer je cellen namelijk steeds ongevoeliger worden voor insuline, gaat je alvleesklier steeds meer en meer insuline aanmaken waardoor je uiteindelijk je alvleesklier uitput en stopt met het produceren van insuline (4). Gevolg? Diabetes type 2. Niet cool.
Hier zijn een aantal dingen die je kunt doen om je insuline levels laag te houden:
1. Minderen met Koolhydraten
Ik ben de laatste die zal zeggen dat je jezelf dingen moet ontzeggen wat betreft eten en drinken. Echter is het wel verstandig om te kijken naar je huidige voedingspatroon en je even wat dingen af te vragen:
Ben ik vaak onverklaarbaar moe en suf door de dag heen? Vooral na een snack of maaltijd?
Eet ik veel 'witte' koolhydraten: wit brood, witte rijst, witte pasta?
Eet ik veel zoetigheden tussendoor: snoepjes, koekjes, taartjes, koffietjes met siroopjes etc.?
Heb ik overgewicht? Heb ik teveel buikvet?
Komt er diabetes type 2 voor in mijn familie?
Hoe vaker je deze bovenstaande vragen met 'ja' beantwoordt, hoe verstandiger het is om misschien te minderen met je koolhydraat inname voor je gezondheid. Veel onderzoeken laten zien dat wanneer mensen minder koolhydraten gaan eten of in ieder geval de witte varianten van hun voedsel vervangen met de volkoren variant (belangrijk puntje!), hun insuline levels veel lager werden in het bloed (5)(6)(7)(8)(9).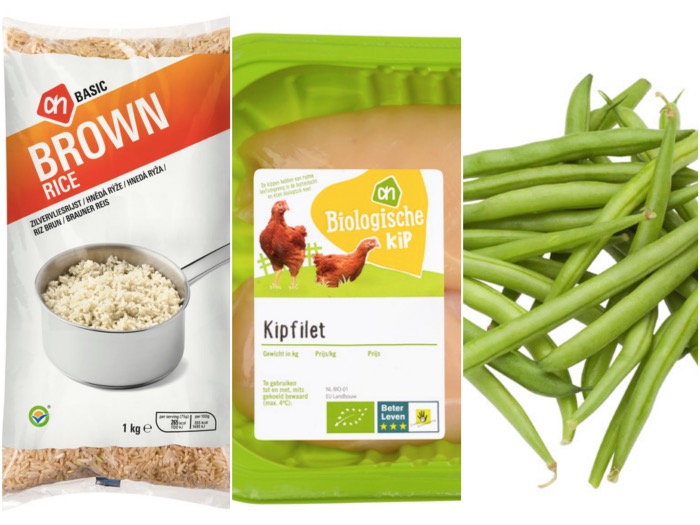 2. Appelcider Azijn
Nee dit is geen hip-doenerij omtrent een drankje dat ineens magische effecten heeft. Maar er is toch wel iets bijzonders aan de hand met appelcider azijn. Wanneer dit gecombineerd wordt met de koolhydraatrijke producten, stijgt je suikerspiegel niet zó hard als dat het zou doen zonder de appelcider azijn. En ja, dat is wetenschappelijk onderbouwd (10)(11)(12). Het hielp in één van de onderzoeken zelfs bij het voller zitten na een maaltijd wanneer de kandidaten 2 eetlepels (ongeveer 28ml) appelcider azijn met hun koolhydraatrijke maaltijd innamen (12). Bizar toch!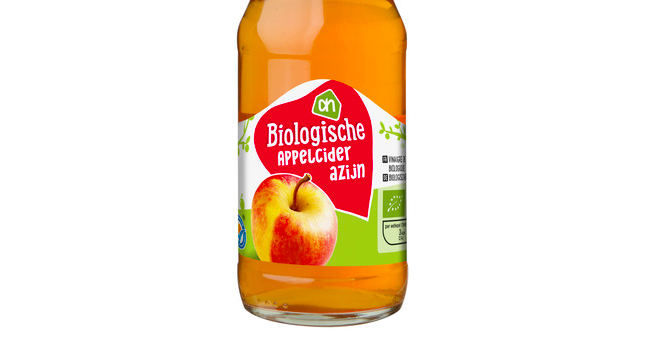 Er wordt gedacht dat dit komt doordat appelcider azijn het voedsel vanuit je maag vertraagd de darm in laat gaan waardoor er dus veel geleidelijker insuline nodig is aangezien je suikerspiegel dus ook geleidelijk omhoog gaat in plaats van een piek (13).
Kleine 'wijsheden' over voeding hebben nog nooit iemand slecht gedaan denk ik zo! Laten we dit een slimme start van een nieuwe week noemen!