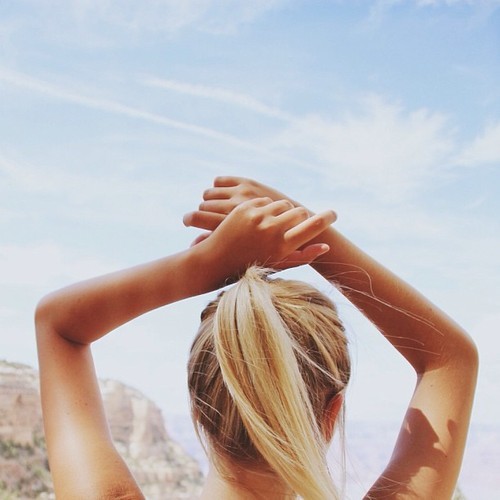 Het is eng als je even geen motivatie hebt.
Je wilt van alles in het leven. Meestal kom je hier achter op momenten van inspiratie; YES!! Je besluit iets te doen of ergens voor te gaan. Hoe lang de rit ook is; je wilt dit en je gaat dit krijgen! Dat soort momenten vind ik altijd magisch, vaak gaan deze gepaard met een eigen theme song, in mijn hoofd dan. Maar inspiratie zakt altijd weer een beetje weg en dan is het een kwestie van motivatie of wilskracht (of beide). Maar hoe houd je dit vast? Hoe houd je je flow in stand?
Waarom? Waarom? Waarom? Waarom? Waarom?
Stel je voor dat je hebt besloten om 5K run te doen. Je besloot dit nadat je een ontzettend gaaf filmpje had gezien en je raakte helemaal geïnspireerd.
Ik wil ook zo zijn! Ik wil daar over de finish lijn rennen! Wauw, stel je voor dat ik daar sta!
Dat is inspiratie. Vervolgens dien je actie te ondernemen; misschien een schema maken voor het hardlopen? Misschien goede hardloopschoenen aanschaffen? En uiteindelijk dien je de straat op te gaan om echt te gaan hardlopen. Stel je voor dat dit 2 weken goed lukt. Maar dan komt week 3 en je hebt er totaal. geen. zin. in. punt. Vraag jezelf het volgende en geef ook antwoord:
Waarom voel ik me niet gemotiveerd?
Ik voel me niet meer geïnspireerd
Waarom voel ik me niet gemotiveerd?
Omdat ik niet overtuigd ben dat ik het kan
Waarom voel ik me niet gemotiveerd?
Omdat ik amper vooruitgang heb geboekt
Waarom voel ik me niet gemotiveerd?
Omdat ik dacht dat ik hier meer voldoening uit zou halen
Waarom voel ik me niet gemotiveerd?
Omdat ik hoopte dat mijn omgeving me hierom meer zou waarderen
Kijk, zo komen we meer bij de kern. Het hoeft natuurlijk niet zo diep te zitten, maar het is een handige manier om te achterhalen waardoor het komt dat je je niet meer gemotiveerd voelt. En zodra je erachter bent, kun je ervoor kiezen om wél of géén actie te ondernemen op basis van je eigen antwoorden.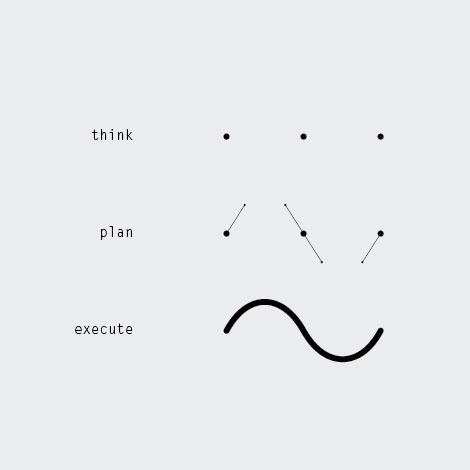 Weet dat je altijd de vrijheid hebt om te stoppen met iets. Ook al heb je je omgeving erover vertelt. Ook al leek het je zo ontzettend gaaf toen je eraan begon. Maar weet ook dat je door deze methode erachter kunt komen waarom het niet wil lukken en er vervolgens actief actie op kunt ondernemen!
Want wat zou de oplossing kunnen zijn als de bovenstaande antwoorden van jou zouden zijn?
De oplossing
Doe ik het voor mijn omgeving? Of doe ik het voor mijzelf? Als ik het voor mijn omgeving doe, is het logisch dat ik er niet zoveel voldoening uit haal en al helemaal logisch dat dit zo voelt als mijn omgeving het allemaal niet zo boeiend vindt. Doe ik het voor mezelf, dan dien ik uit te zoeken waar de voldoening hem in zit (Conditie verbeteren? Misschien wat kilo's kwijt? Tijd voor mezelf? etc.) Doe ik het voor mijn omgeving? Tja, dan kap ik ermee natuurlijk en ga ik op zoek naar iets dat ik voor mezelf kan doen.
Ik paste dit toe
Ik paste dit zelf ook toe bij het "afschrijven" van mijn boek en in actie te komen met het publiceren ervan. Dit waren mijn antwoorden op de 5 waarom voel ik me niet gemotiveerd vragen;
Omdat ik me moe voel en het werken aan mn boek kost zoveel energie
Omdat ik geen zin heb om steeds zo diep in mezelf te keren en stomme momenten van vroeger uit te schrijven
Omdat als het straks echt af is, ik het ook echt moet uitbrengen en dat is doodeng
Omdat ik bang ben dat ik me te kwetsbaar heb opgesteld door dit boek
Omdat ik bang ben dat er geen weg terug meer is nadat het uitgebracht is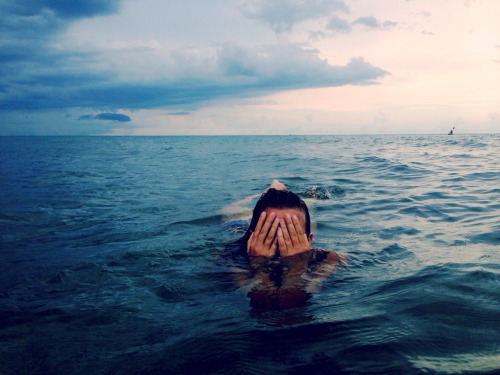 Het lijkt wat dramatisch, maar zo kom ik toch tot de kern van wat er stiekem speelt. De oplossing is bij mij om het boek gewoon af te maken en uit te brengen omdat ik ergens weet dat dit goed gaat zijn. Voor mij qua 'verwerking' maar ik hoop vooral voor anderen die misschien herkenning vinden. En laten we niet vergeten dat het voor de rest natuurlijk ontzettend gaaf is om een boek uit te brengen! Whaaat!!