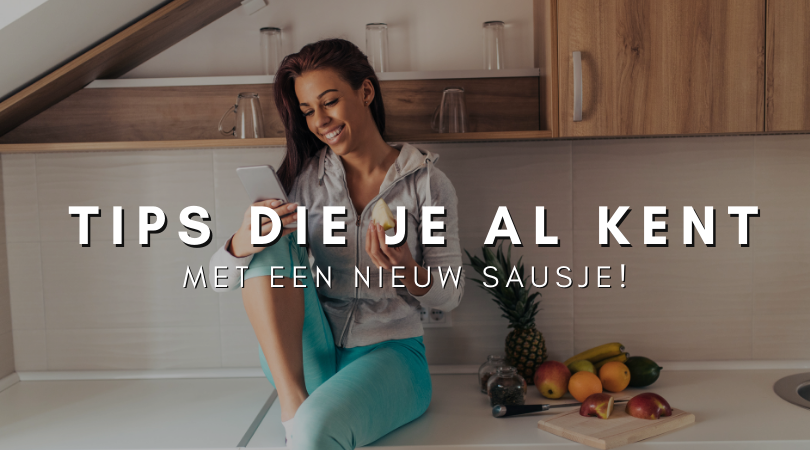 Januari 2021 kwam, februari 2021 kwam en is bijna voorbij.. Jep, wat gaat de tijd toch hard he!
Niet als het aankomt op het doen van leuke dingen (wat we absoluut missen) maar wel als het aankomt op het behalen van doelen die wat meer werk, tijd en moeite kosten dan we willen.
Zoals met het fitter worden, afvallen etc. Vandaag deel ik 3 tips die je vast al kent maar met een ander sausje eroverheen in de hoop dat dit de reminder is die je nodig hebt. Ik bedoel, je kunt ook honderden artikelen terug gaan in de tijd op mijn site – maar wie heeft daar nou zin in? 😉
Verse artikelen, met bekende tips in een nieuw jasje (of met een nieuw sausje) is soms precies wat we nodig hebben! Here we go!
Laten we de term "fitter" worden vandaag even koppelen aan: de gezondste versie van jezelf worden. Het is geen getal op de weegschaal, ook niet als je wilt afvallen en het is ook geen platte buik. Die dingen kunnen bijkomstigheden zijn van een fittere leefstijl gericht op de gezondste versie van jezelf worden.
Jeetje, ik ben nu al gemotiveerd na het typen van dit intro haha. Dat sausje voelt goed!
Oké, op naar de tips!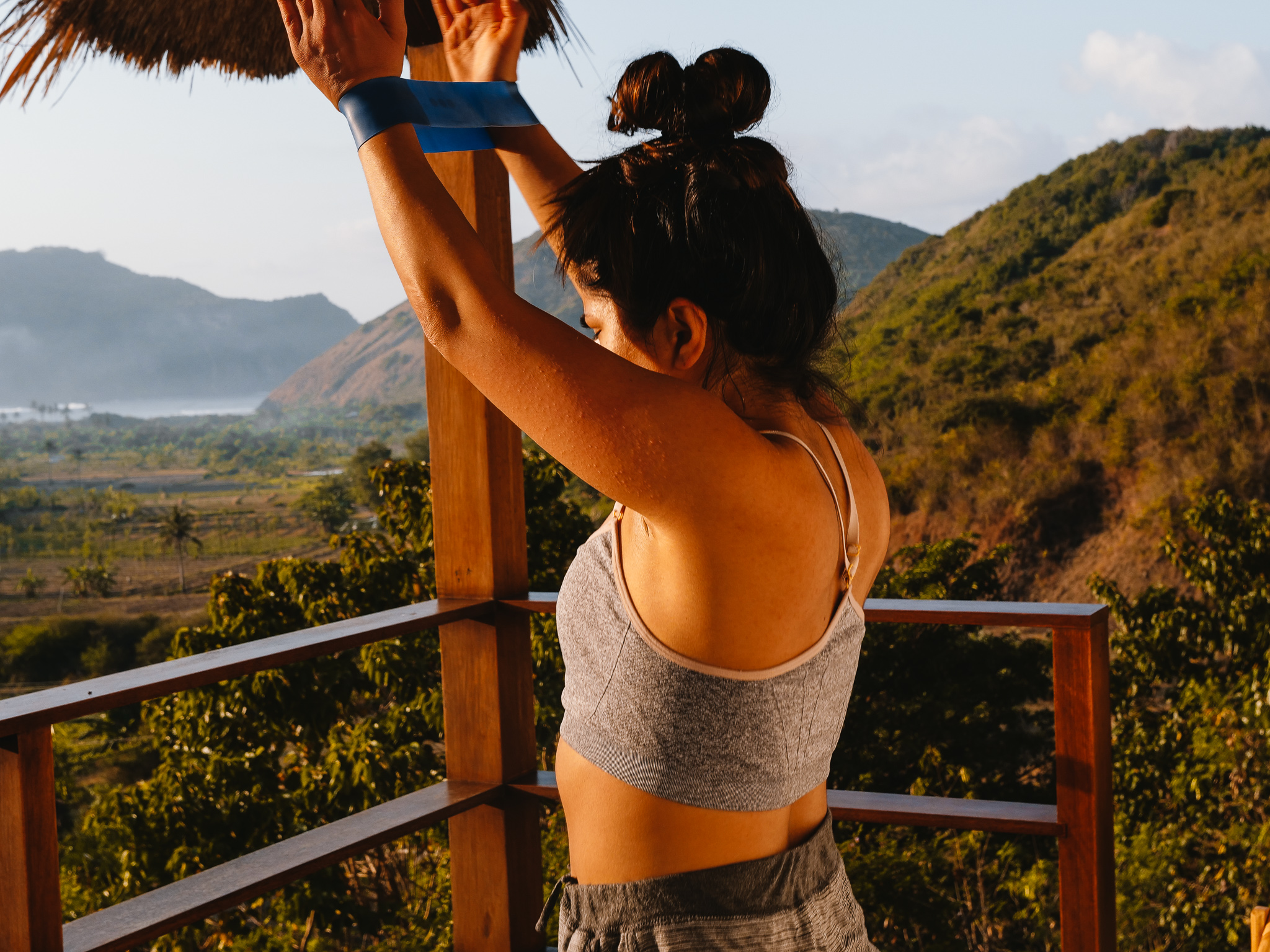 1. Kijk waar je meer beweging kunt integreren wat NIET sporten is
Sporten voelt soms net een stap te ver, maar bewegen kan op zoveel verschillende manieren! Wandelend naar de supermarkt, de trap even een extra keer op en neer gaan of wat dacht je van het huishouden? Ik zet niet voor niets mijn apple watch op 'workout' als ik bezig ben met het huishouden en schoonmaken. Mijn hartslag gaat omhoog, ik ben constant in beweging en het telt allemaal absoluut mee bij een fittere versie van mijzelf worden!
Terwijl ik daar bewust van ben, pak ik soms express de ramen of de vloer aan om even flink bezig te zijn. Mijn huis wordt netter en schoner – en ik word fitter!
Ook doe ik mijn oortjes in en luister ik naar een inspirerende podcast óf mijn manifestatie afspeellijst die je hier kunt vinden:
Een simpele mindset verandering kan helpen hierbij. Denk niet in hoe je een workout in je dag gaat laten passen, maar hoe je en minder 'zittende' leefstijl kunt hebben. Door bijvoorbeeld het bed te verschonen 😉 Haha.
2. Negeer je cravings niet
Elk dieet zal je vertellen dat je erdoorheen moet bijten en moet proberen om cravings de baas te zijn. Maar elk dieet mislukt bij iedereen. Tenzij het een leefstijl wordt – maar hoe wordt een dieet een leefstijl zonder ruimte voor de ups en downs in het leven waar cravings bij horen? Precies.
Stop die eeuwige cyclus van diëten en losgaan door je cravings serieus te nemen, te eren, maar niet ermee overboord te gaan. Je gaat er alleen maar mee overboord als je het initieel hebt verboden.
Het kan ook helpen om gezondere alternatieven 'in te zetten' als je elke dag flinke cravings hebt, om het op deze manier beetje bij beetje te reguleren. Heb je last van enorme eetbuien? Dan is er waarschijnlijk iets emotioneels aan de hand en heeft het niet zozeer te maken met 'eten zo lekker vinden' of enkel willen afvallen. Als je nog geen hulp hebt gezocht wil ik je adviseren om te beginnen met de volgende artikelen en posts van mij en daarna eventueel nog hulp te zoeken – je kunt er echt vanaf komen en het wordt tijd dat je een eetbuivrij leven leidt!
Het verschil tussen 'teveel eten' en een eetbui (eetstoornis)
3. Maak sporten leuk
Dit heb je al duizenden keren gelezen en gehoord, maar er is een reden dat zoveel mensen het herhalen. Wanneer je hard genoeg zoekt, omdat je iets wilt bereiken, vind je de manier die leuker is voor jou om het te blijven doen. Als er geen leuke(re) manier is, dan wil je het niet graag genoeg. Denk daar maar eens over na.
Kijk, het wordt niet zó leuk als op de bank zitten Netflixen, dus houd jezelf niet voor de gek wat dat betreft. Als het makkelijk was, dan had iedereen het gedaan. Je wilt nou eenmaal iets wat niet iedereen voor elkaar krijgt – dat betekent dat het niet altijd makkelijk gaat en hoeft te zijn. Zodra je dit realiseert, kun je gaan kijken naar wat binnen dat veld van sport (of zelfs voeding) leuk is en wat niet.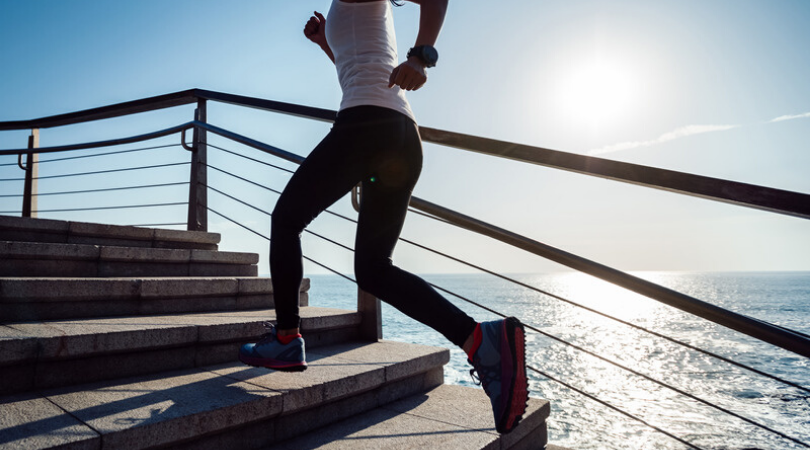 Je kán dit! Besteed er wat tijd aan, investeer wat energie, zoek het uit voor jezelf: JE KAN DIT!