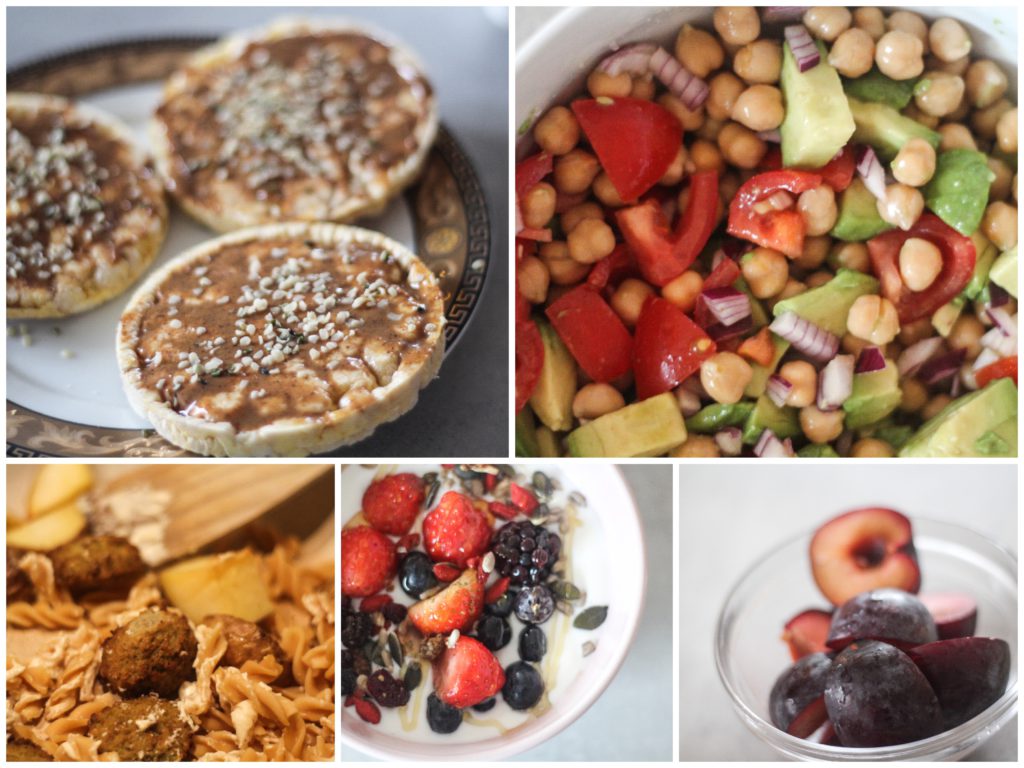 Wat voor maaltijden brengt het einde van het jaar met zich mee? Wat is er in het seizoen en waar snak ik naar? Je ziet het vandaag allemaal weer terug in een nieuw voedingsdagboek!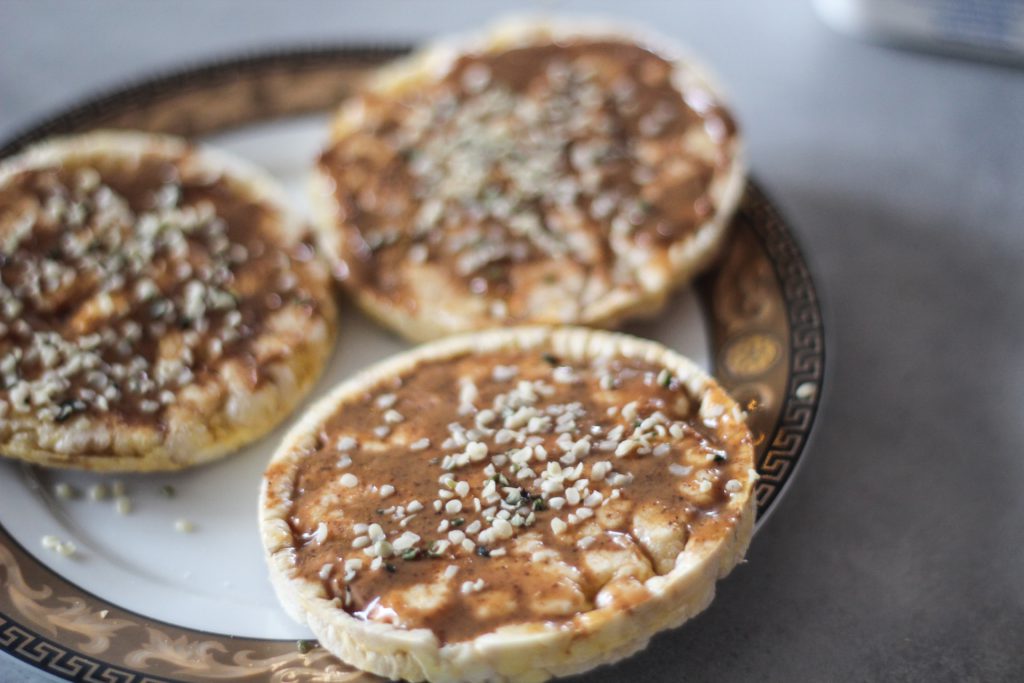 Maïswafels met amandelpasta en hennepzaad, een soort van 2.0 versie van de ooit begonnen rijstwafels met pindakaas.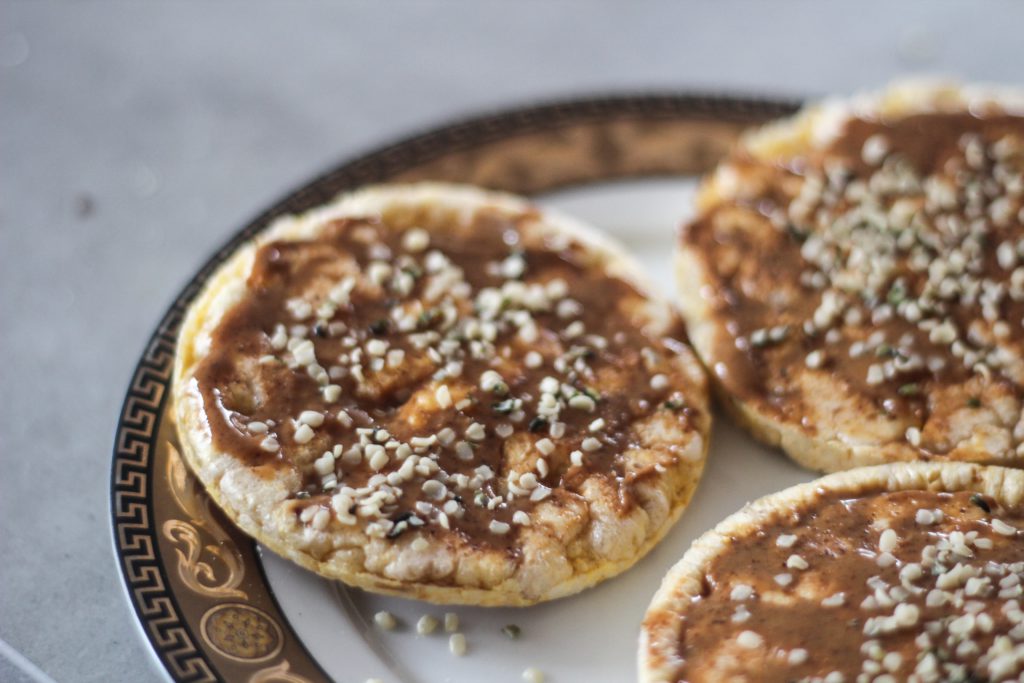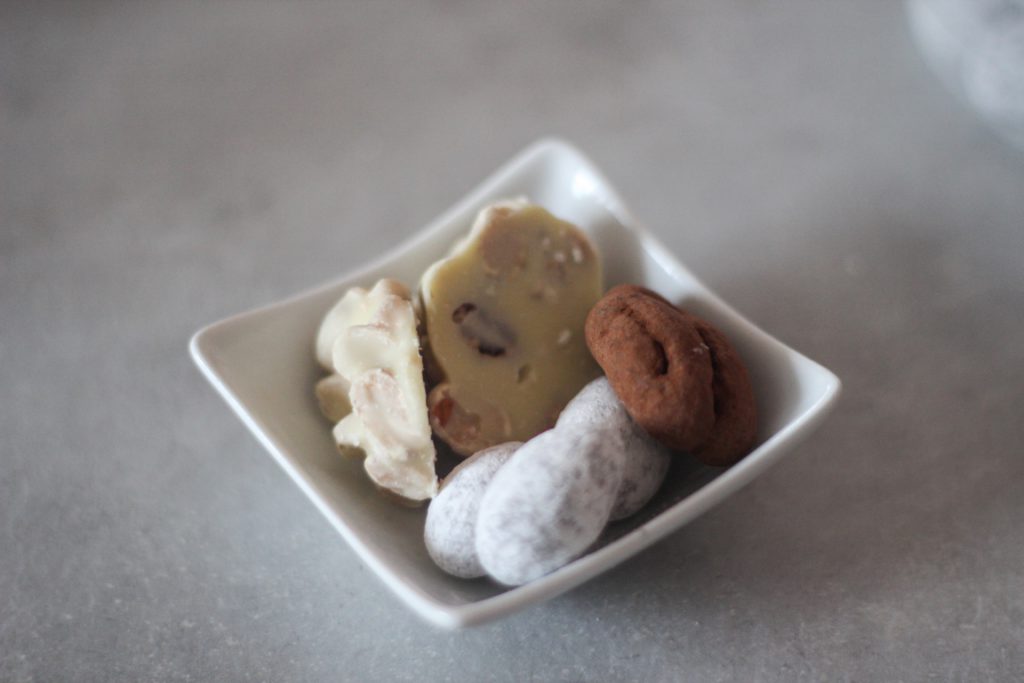 Een heerlijk mixje van 'luxe lekkernijen' als ik ze zo mag noemen. Witte chocolade pindarotsjes, melkchocolade amandelen met poedersuiker en chocoladepecannoten. HMMM!!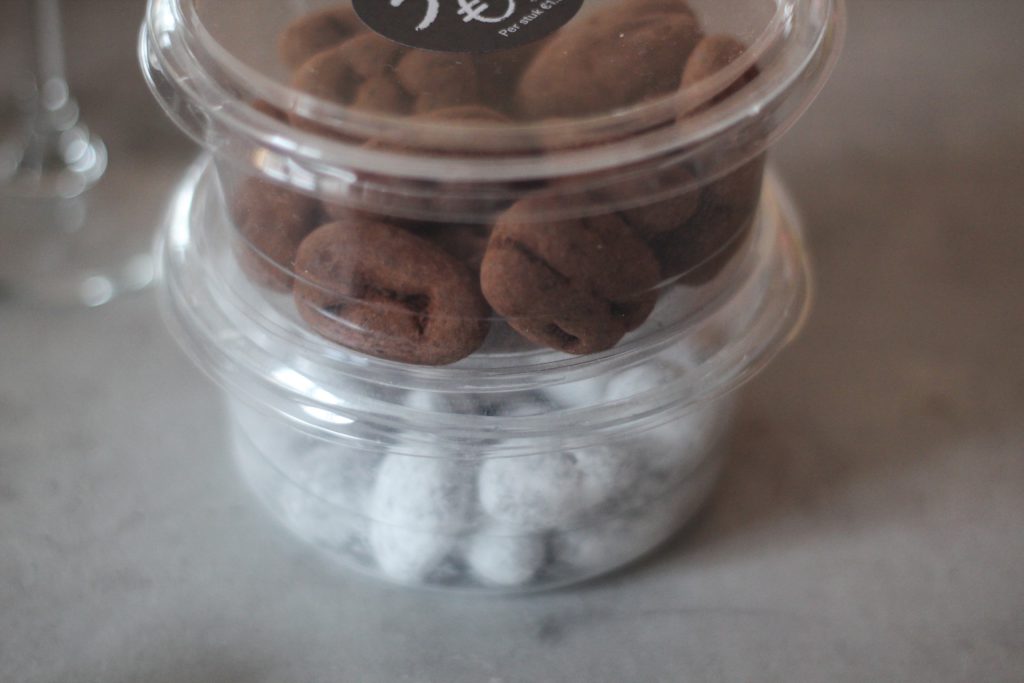 Deze bakjes waren bij de Dirk (die is hier om de hoek, ga ik niet zo vaak heen) afgeprijsd en ik was om.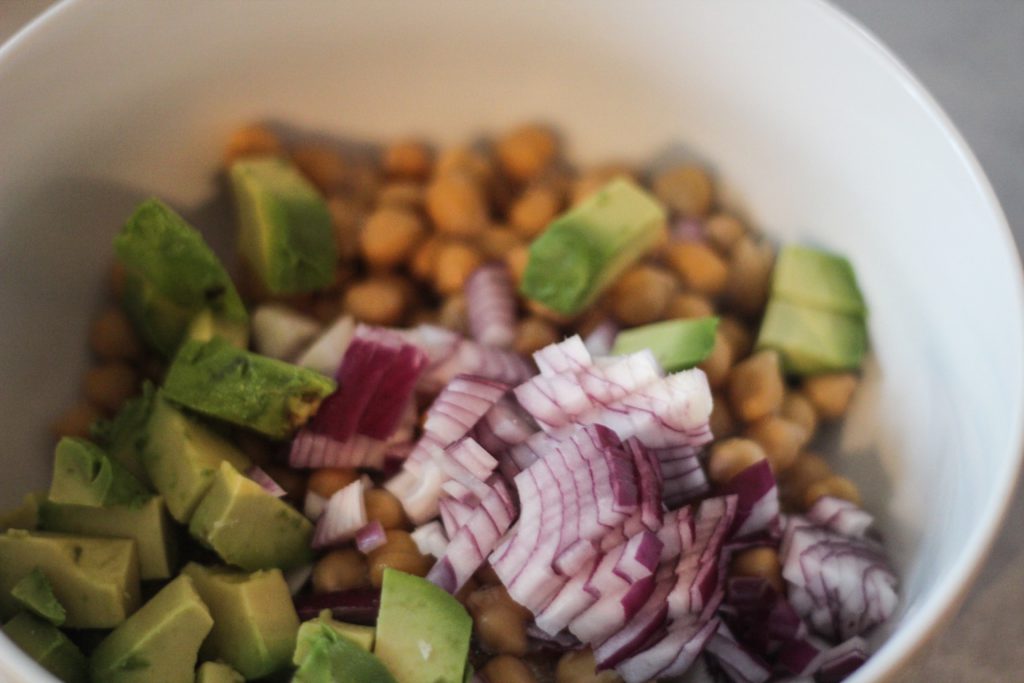 Een kikkererwten salade met rode ui, avocado en tomaat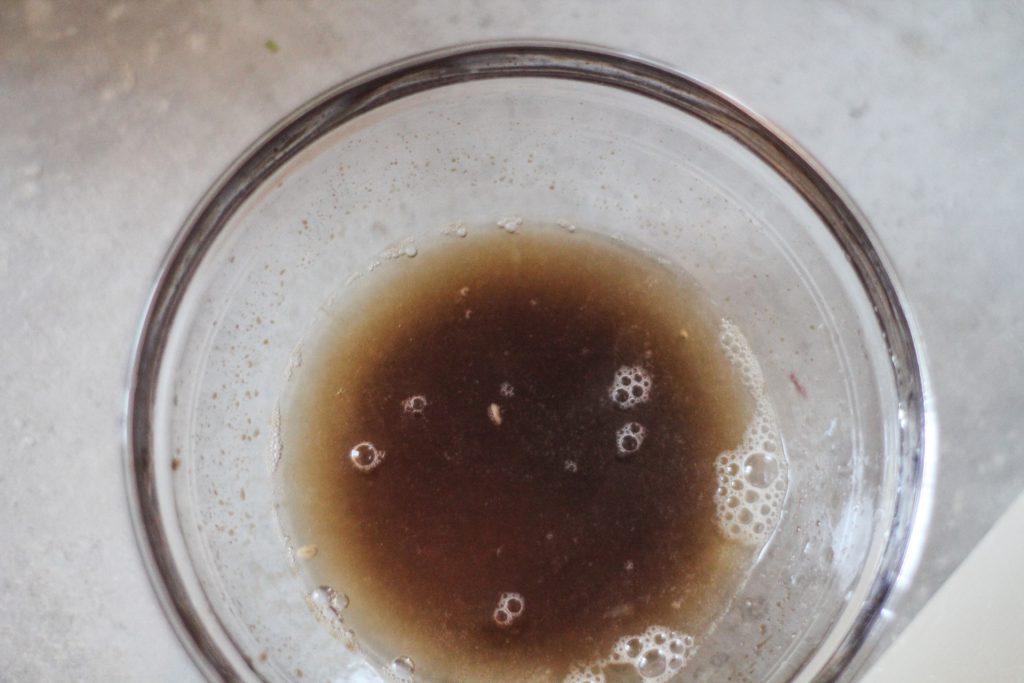 De dressing was: olijfolie, maple syrup, citroen en komijn.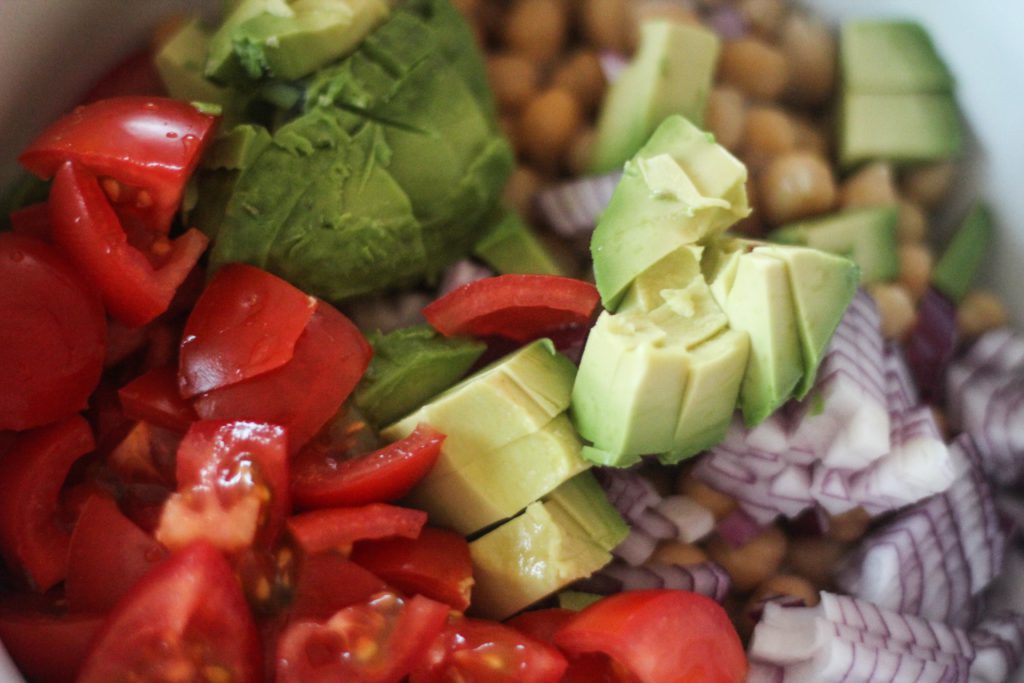 Een kikkererwten of bonen salade is echt mijn lievelingssalade.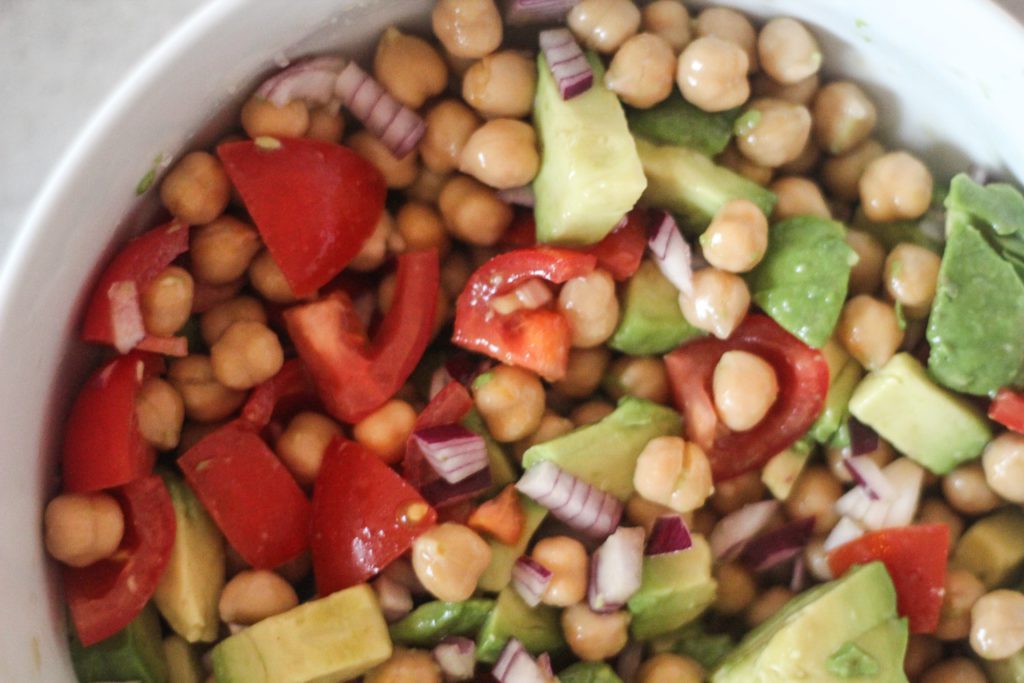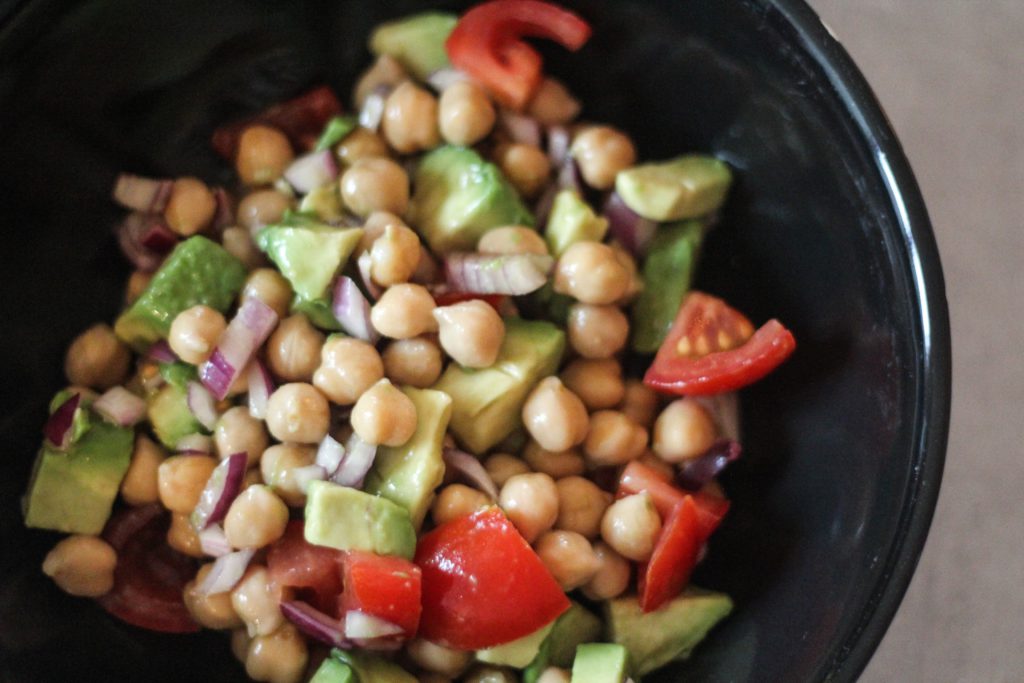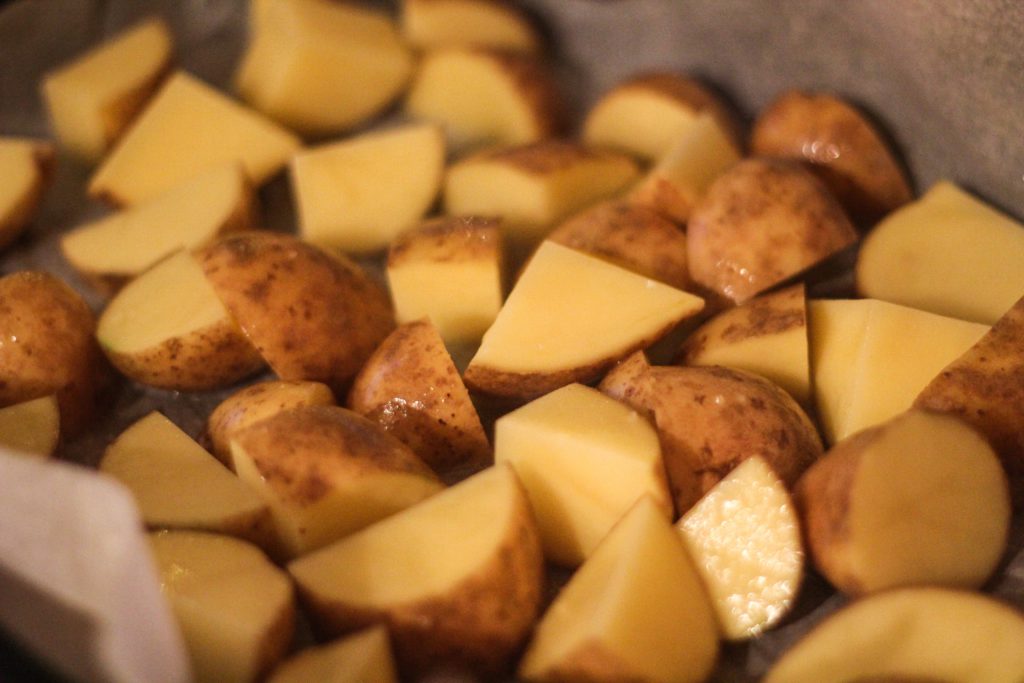 Aardappelen die klaar staan om de oven in te gaan.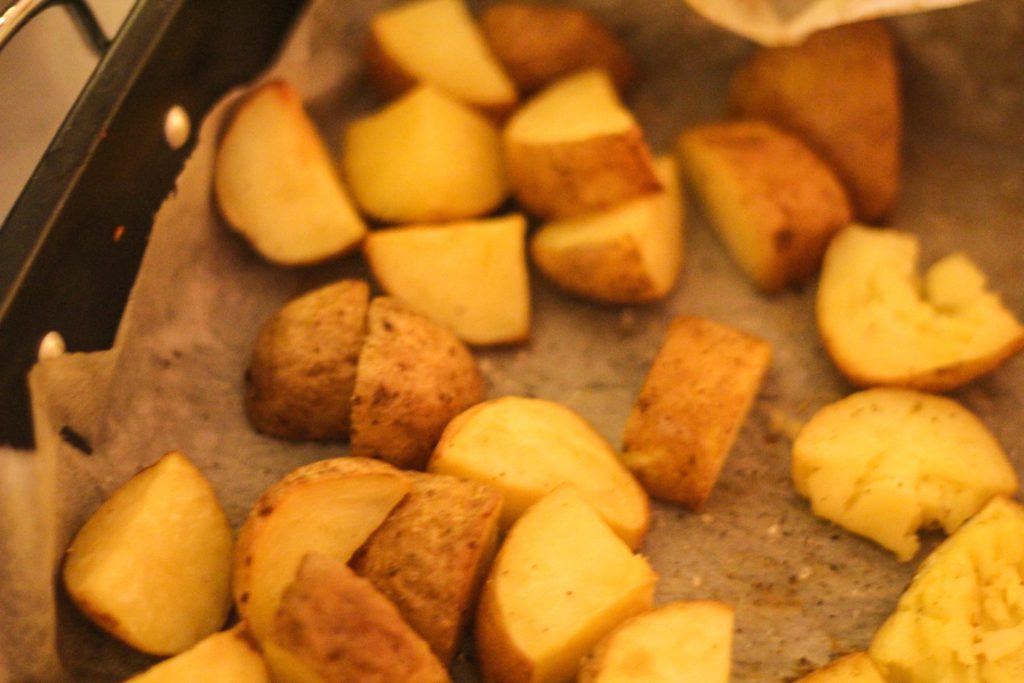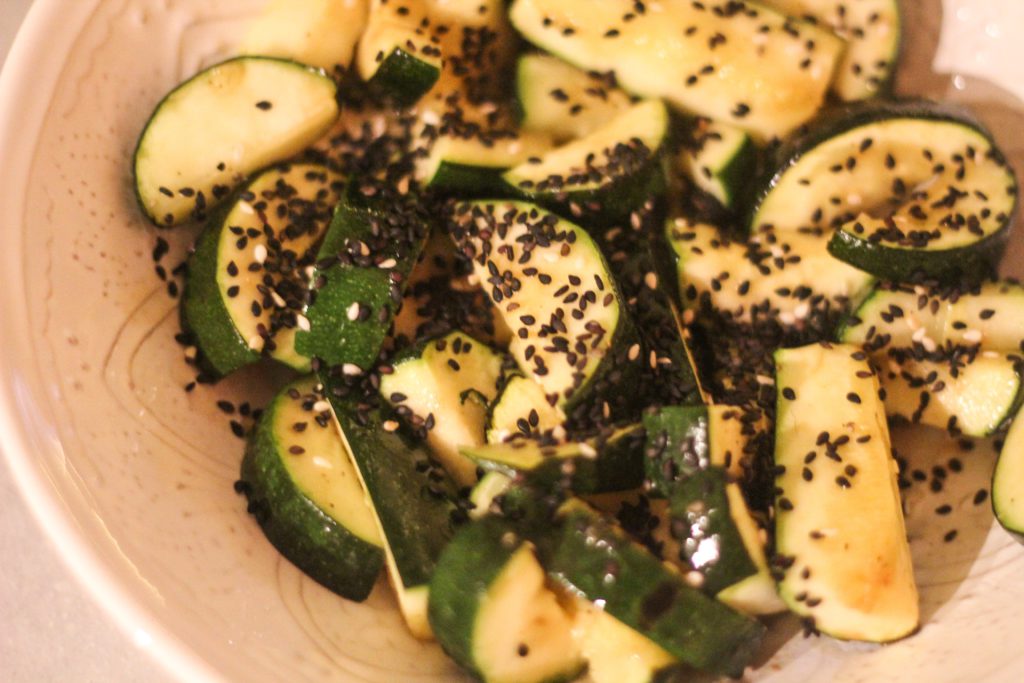 Simpele courgette 'salade' met een oosterse dressing (tamari, citroen, maple syrup) en sesamzaad.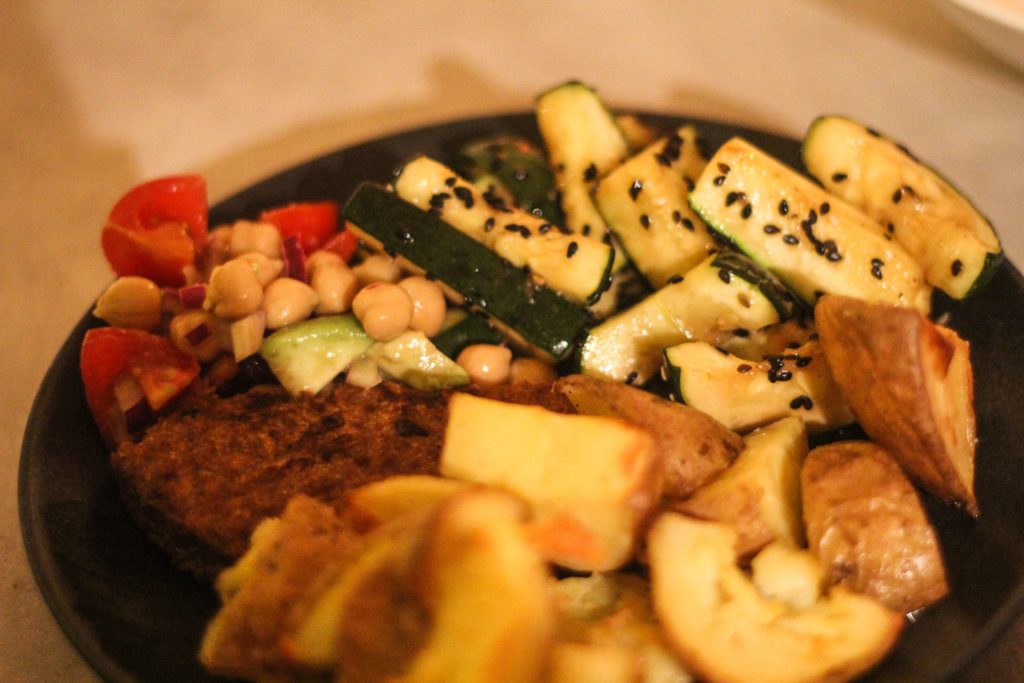 Een bij elkaar geraapt zooitje maar o zo lekker! Een halve vegetarische burger, aardappelen uit de oven (gewone en zoete), kikkererwten salade en courgette salade.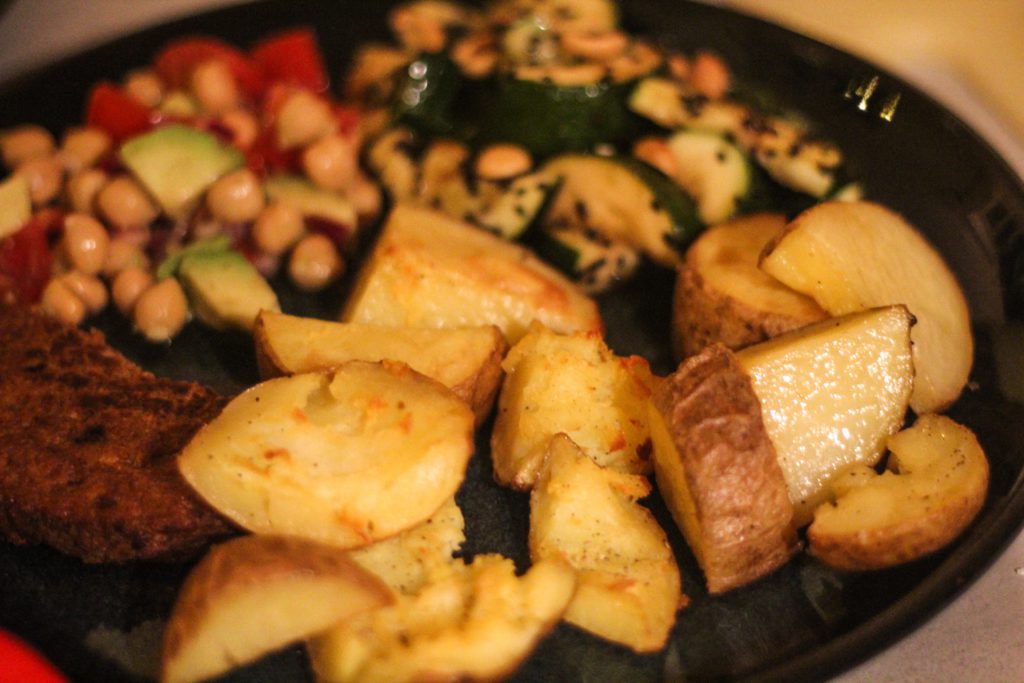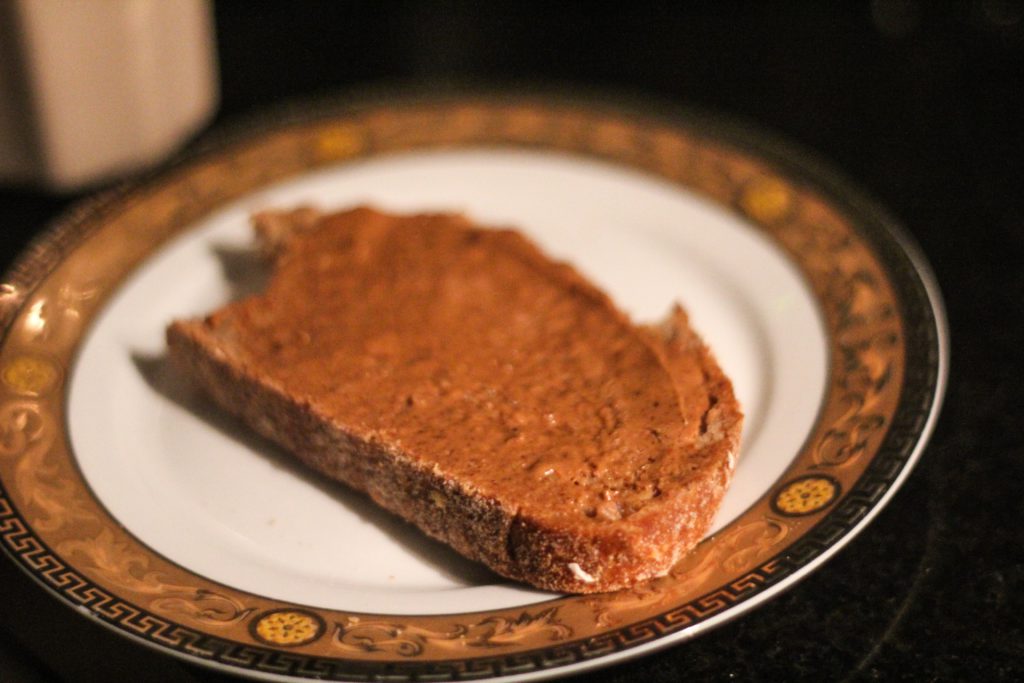 Een broodje amandelpasta in de vroege morgen.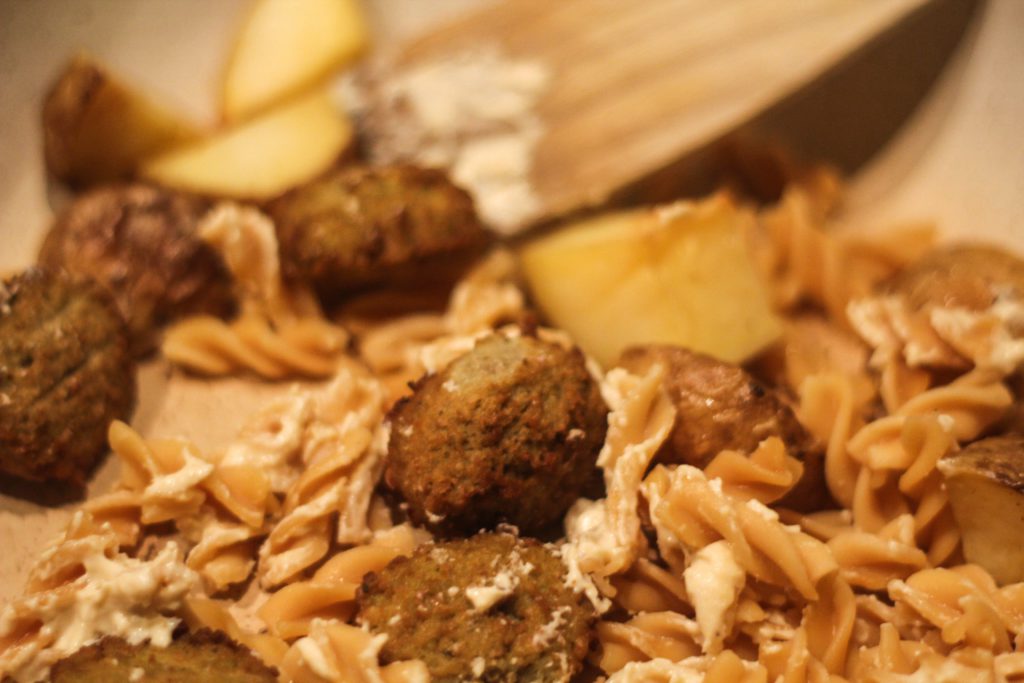 Dit zijn dus allemaal restjes van een Too Good To Go box! Falafel met pasta en hummus, daar deed ik nog mijn zelfgemaakte aardappelen uit de oven bij, haha.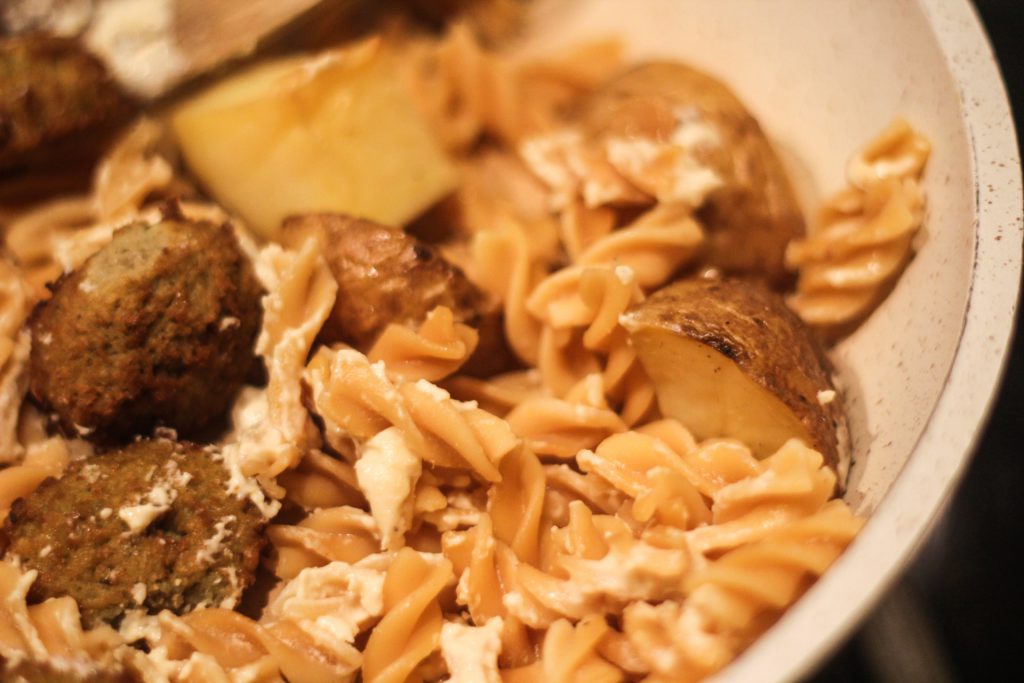 Vreemd maar ik vond het lekker! (ik vind bijna alles lekker)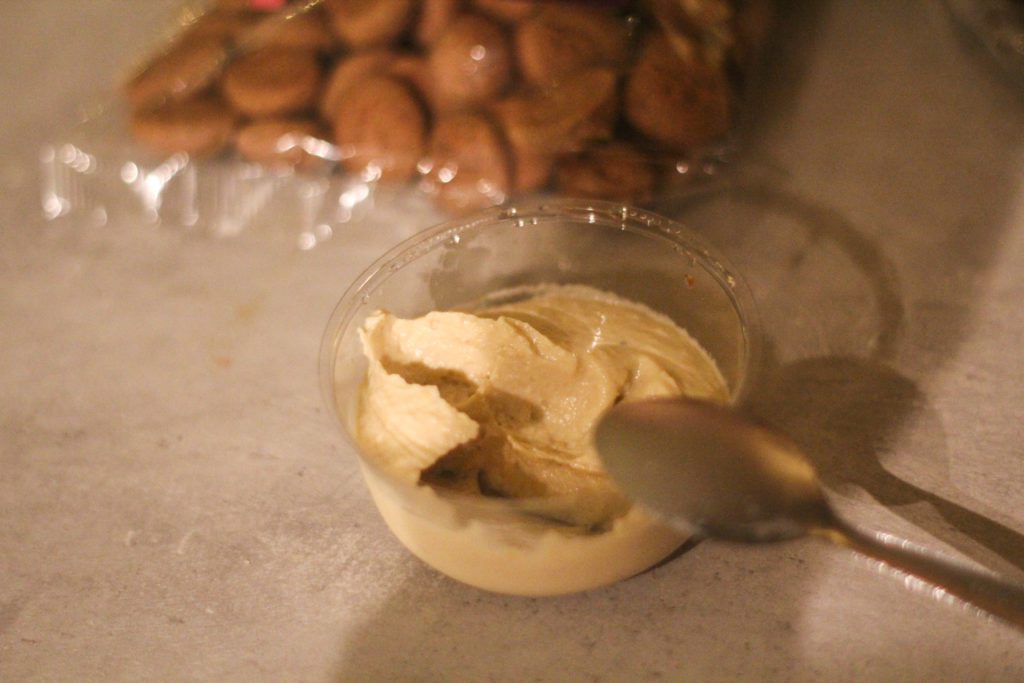 En er is nog hummus over!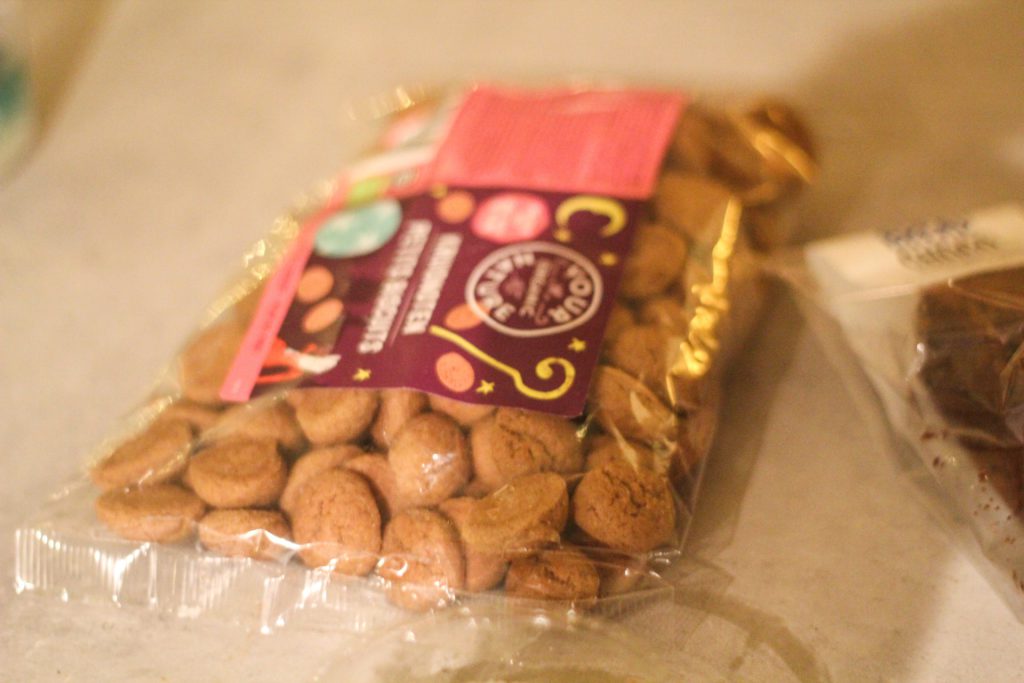 Ook zaten er pepernoten in de TooGoodToGo box! Genieten.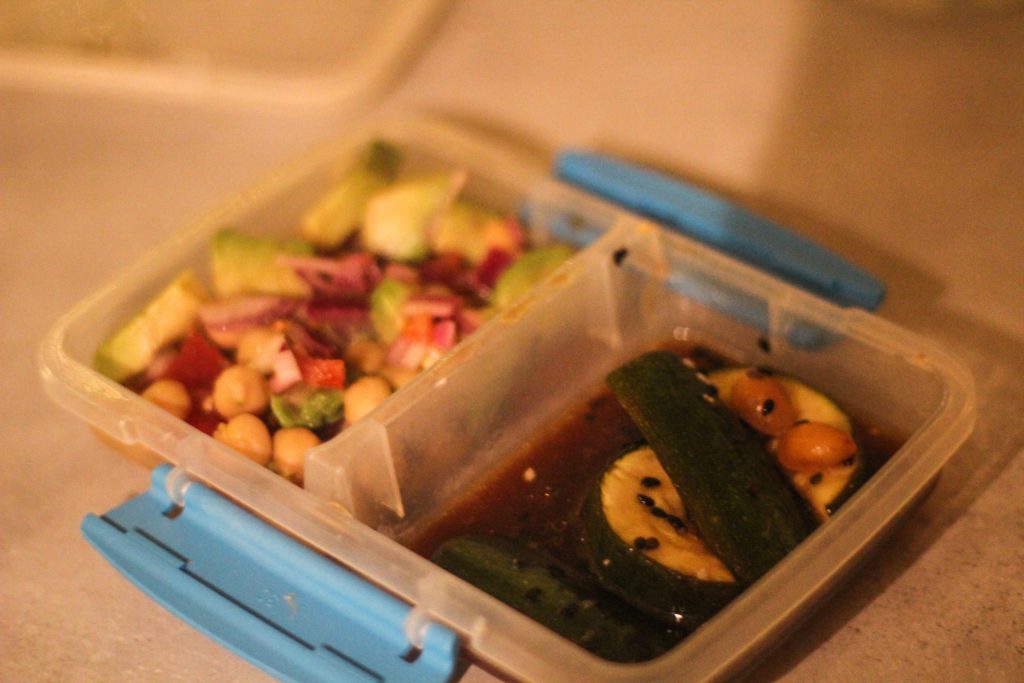 De restjes gaan gewoon weer de koelkast in.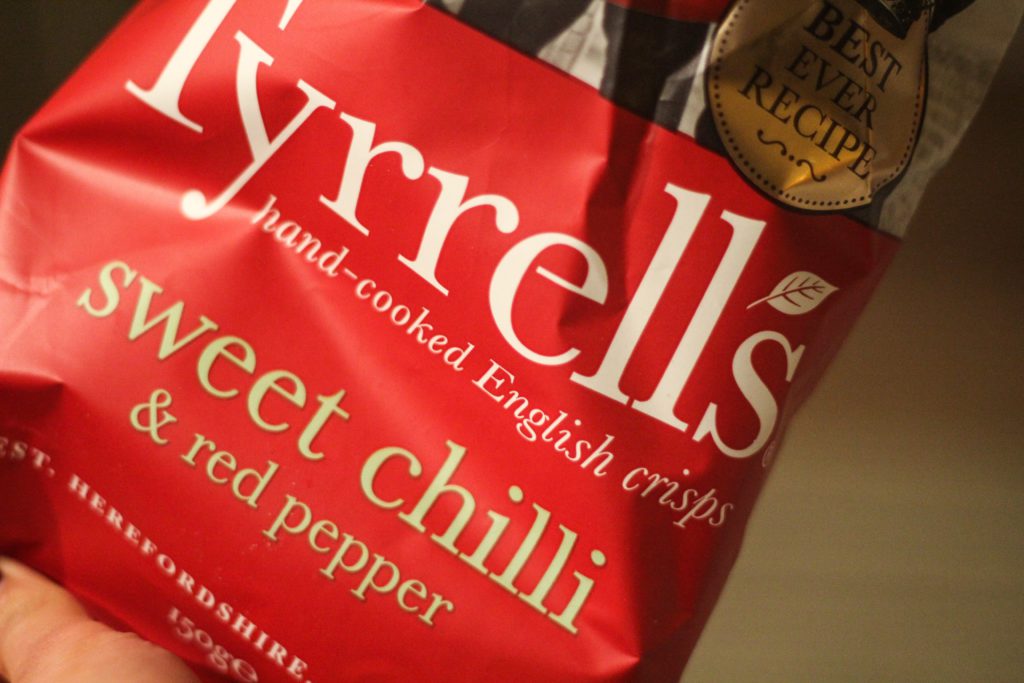 Nieuwe lievelingschips! Sowieso ben ik een enorme fan van sweet chili chips – het begon met Lays Sensations, toen ontdekte ik een goedkopere variant van de Lidl en nu ben ik naar de duurste overgestapt haha. Deze is te koop bij de Marqt en is ZO smaakvol!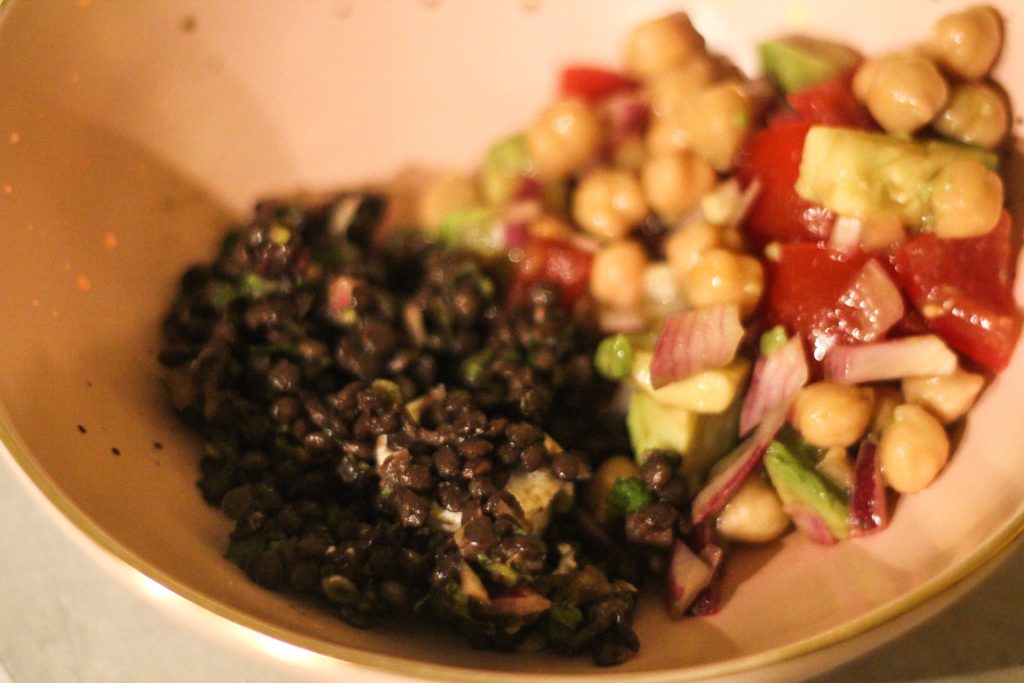 Een avondje restjes eten, de kikkererwten salade en een linzensalade met geitenkaas van de Marqt.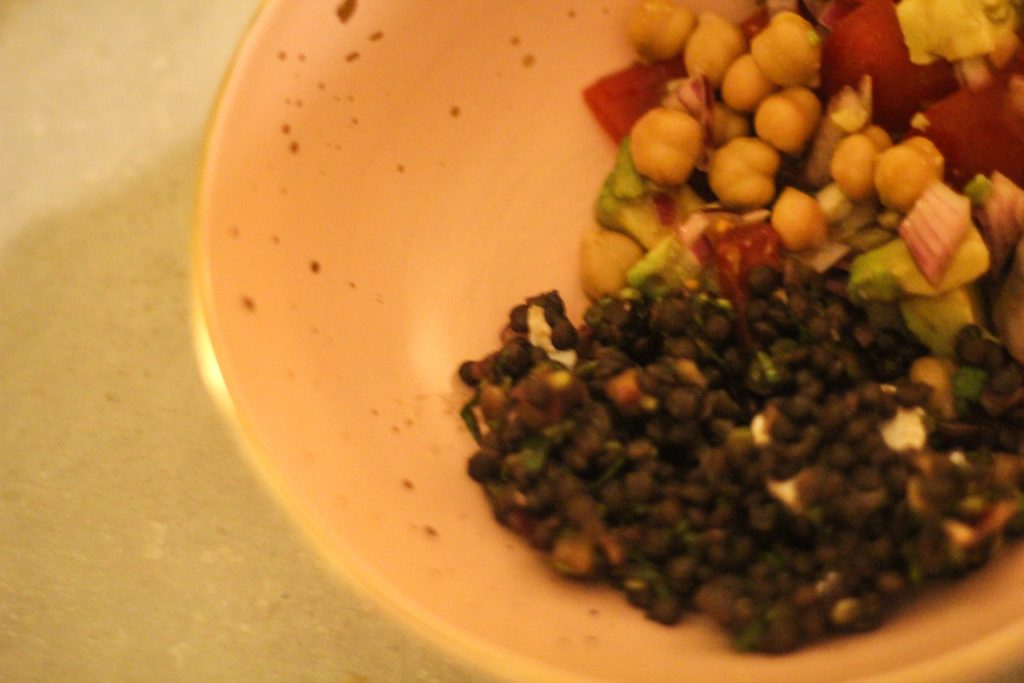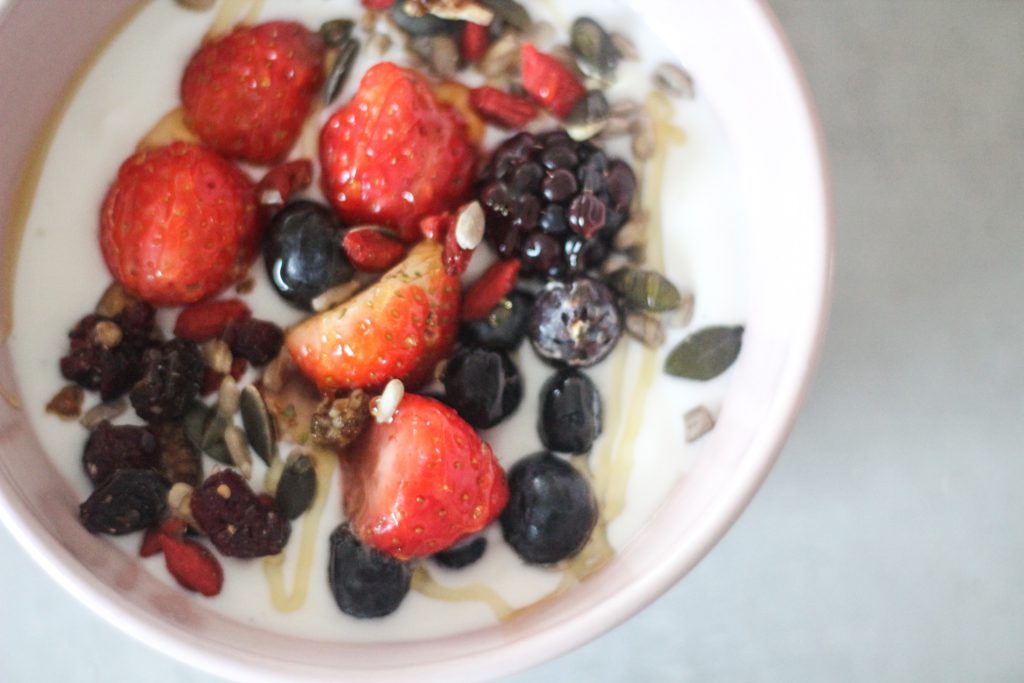 Ontbijten met yoghurt, bessen, een zadenmix en honing.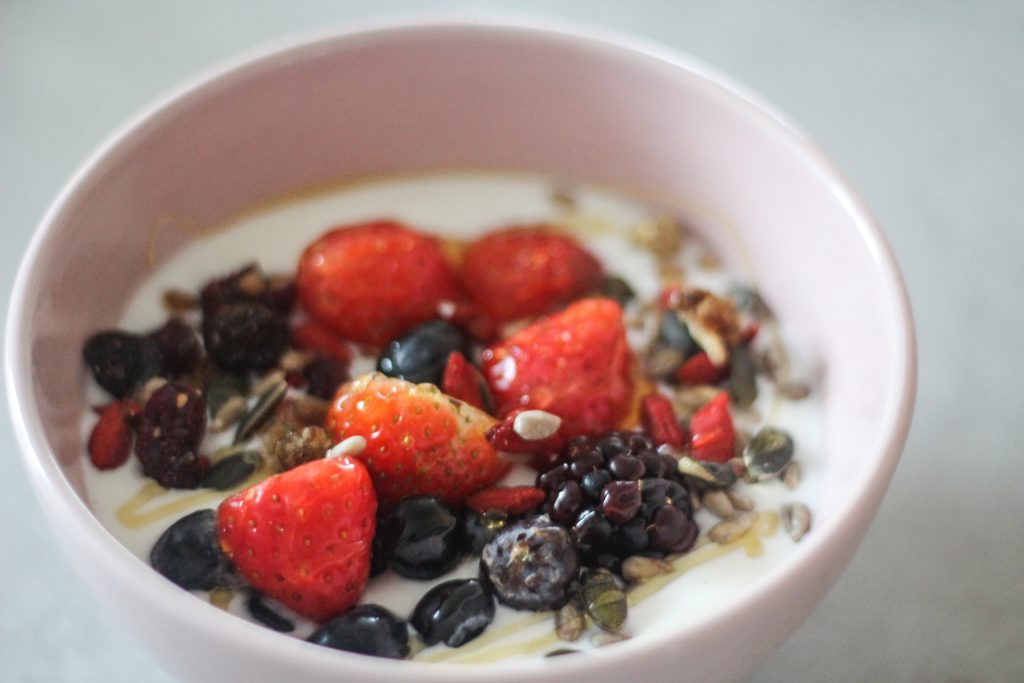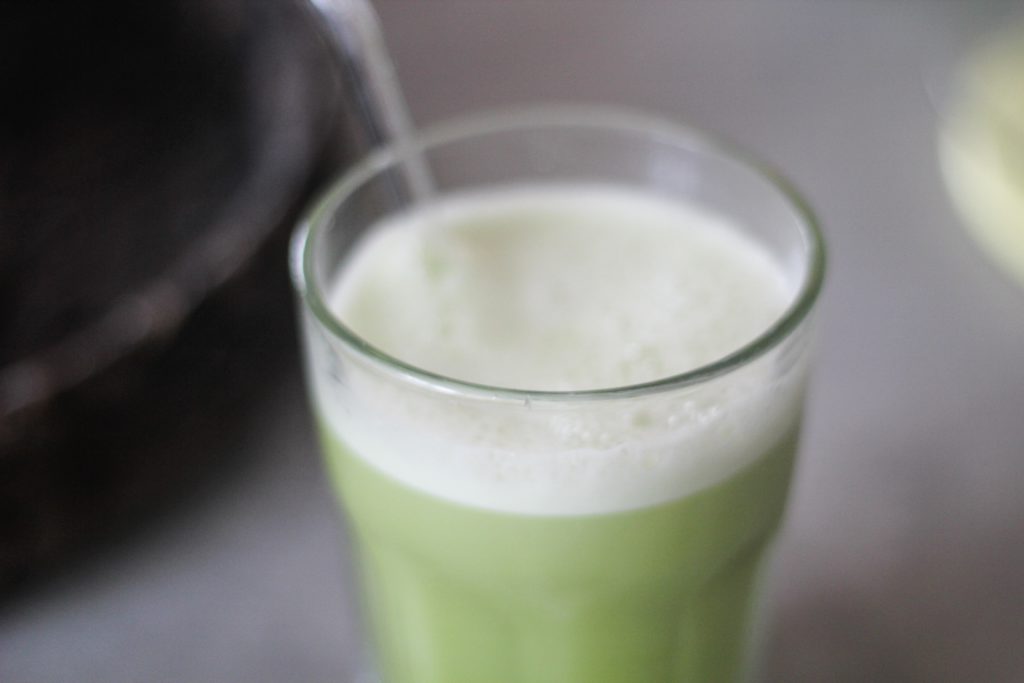 Het was weer tijd voor een selderij sapje!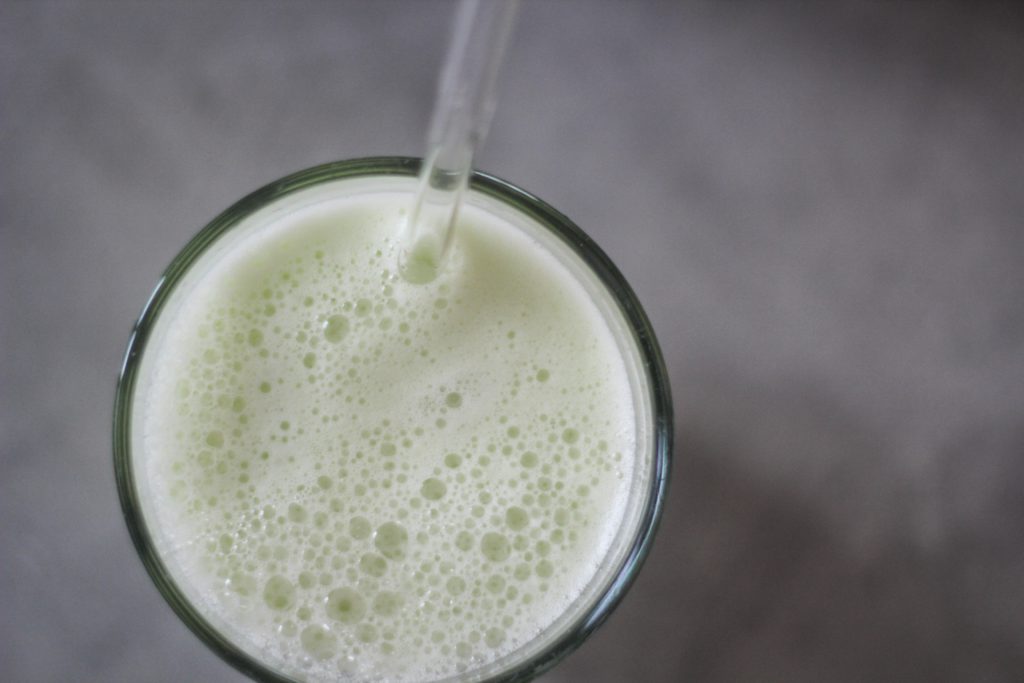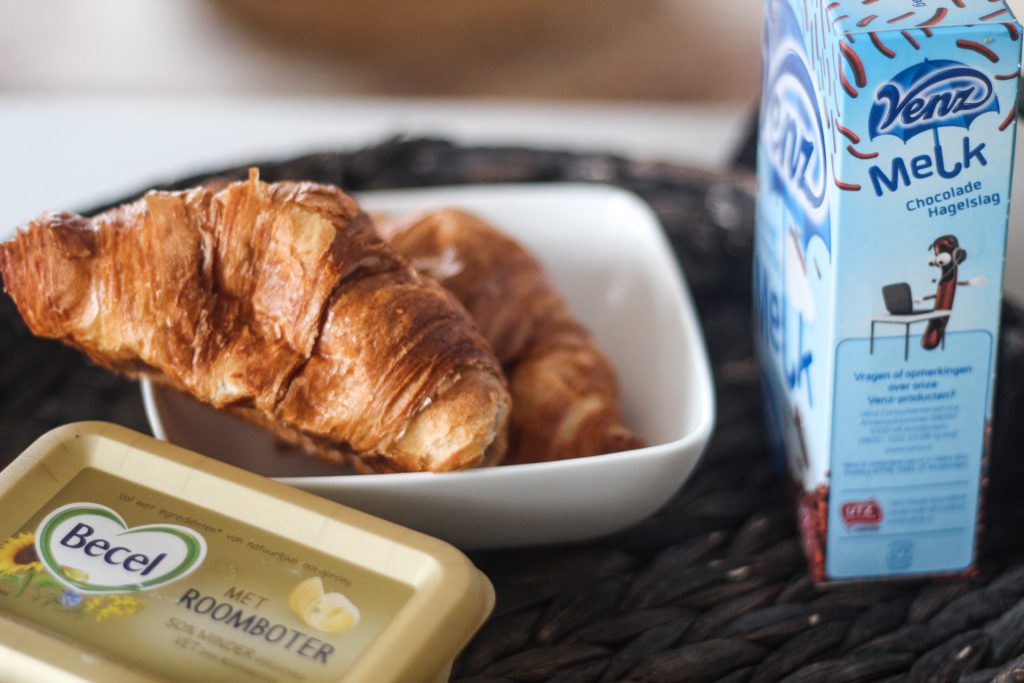 Even voor de verandering: Boy zn ontbijt elke zaterdagochtend 😉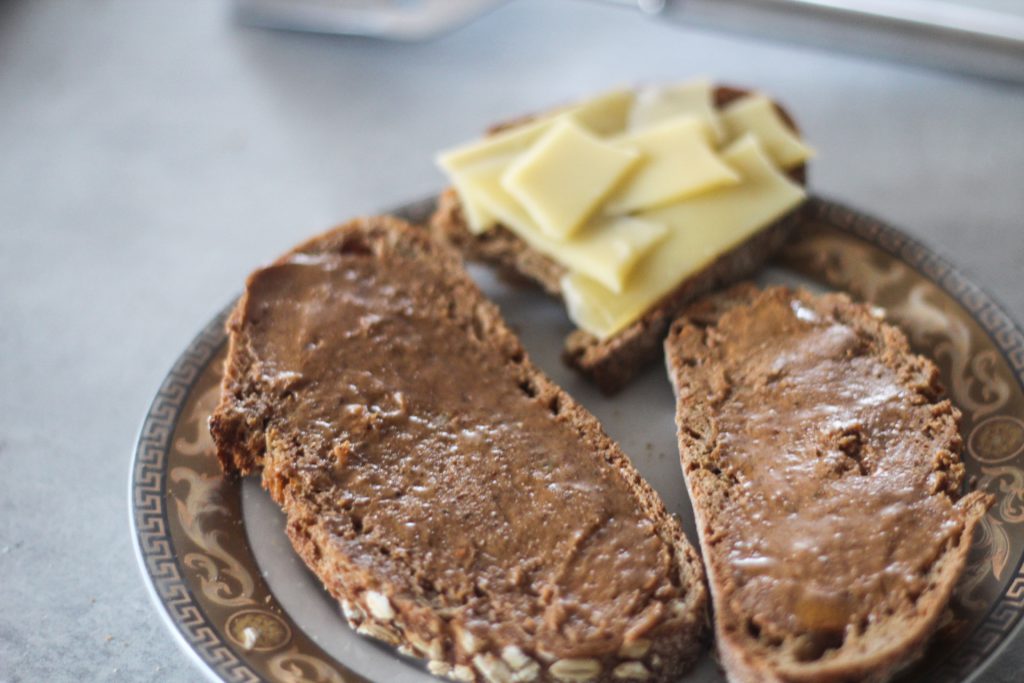 Mijn ontbijt was ook heerlijk: broodjes met amandelpasta en eentje met kaas.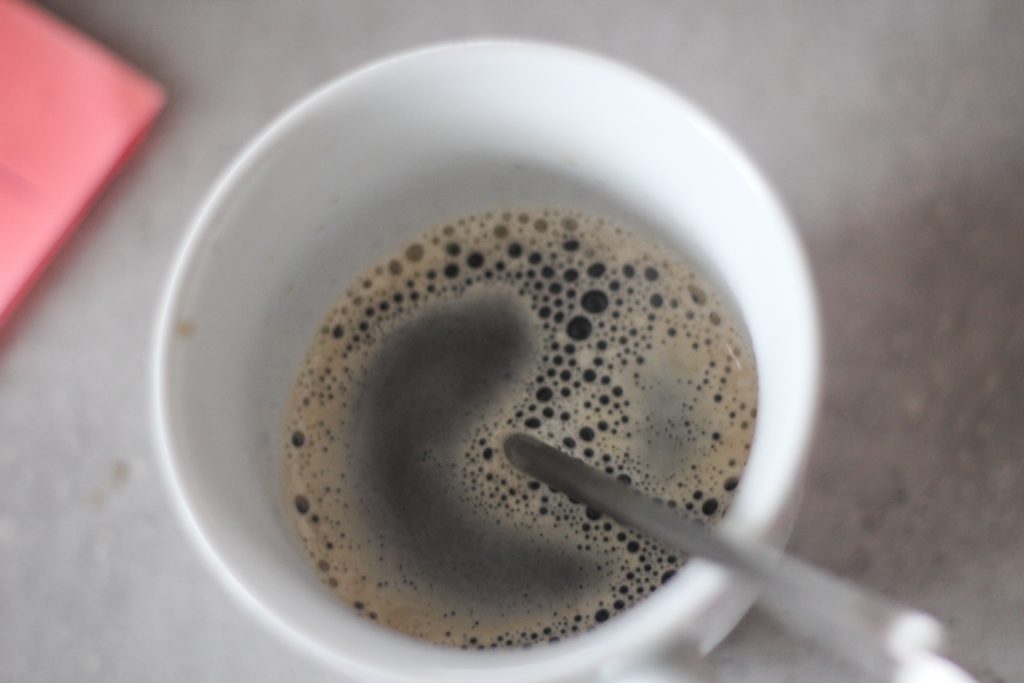 Zwarte koffie met een rietje.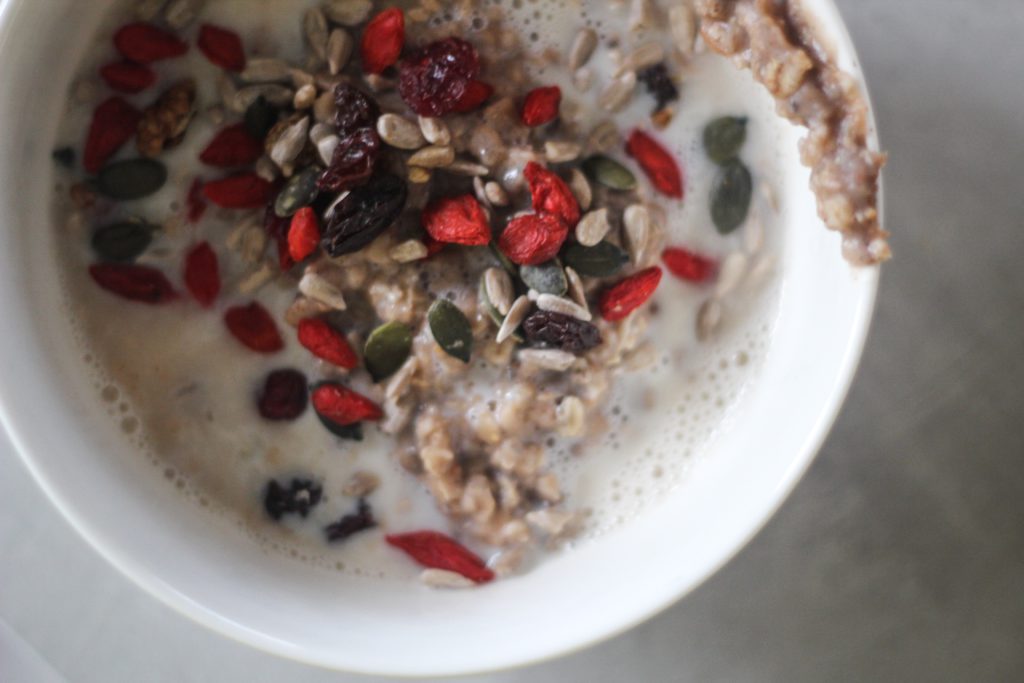 Een rommelig bakje havermout met een zadenmix (van de Lidl) erbovenop.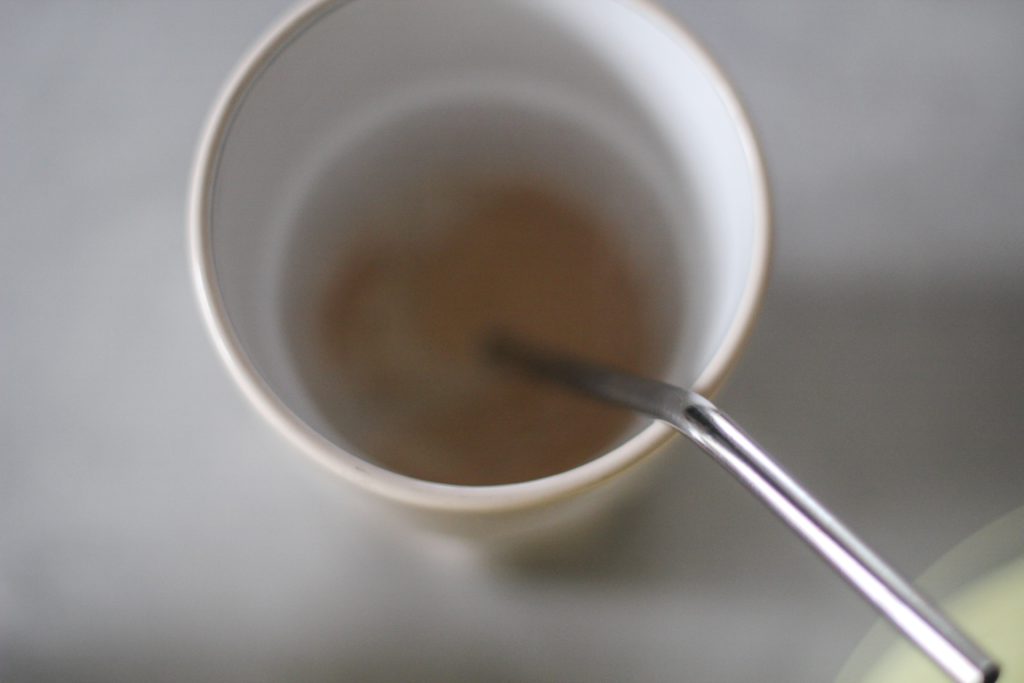 Nieuwe dag, nieuwe koffie.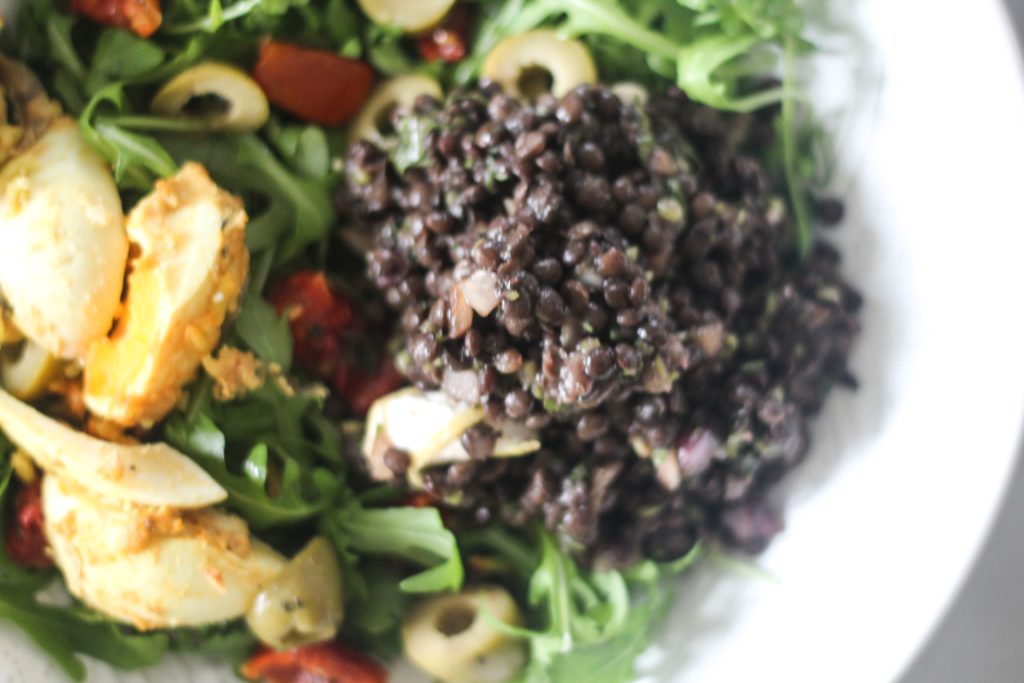 Rucola met alles wat nog over was in de koelkast: ei van een maaltijdsalade wat Boy eruit had gepikt want hij lust geen ei, linzensalade met geitenkaas, zongedroogde tomaten en olijven.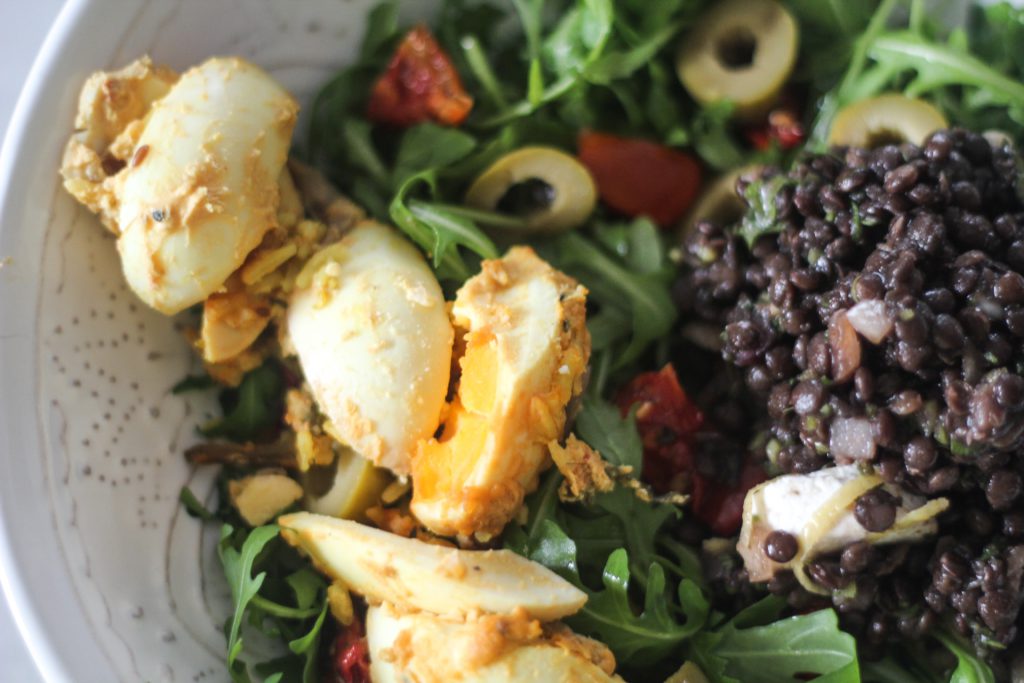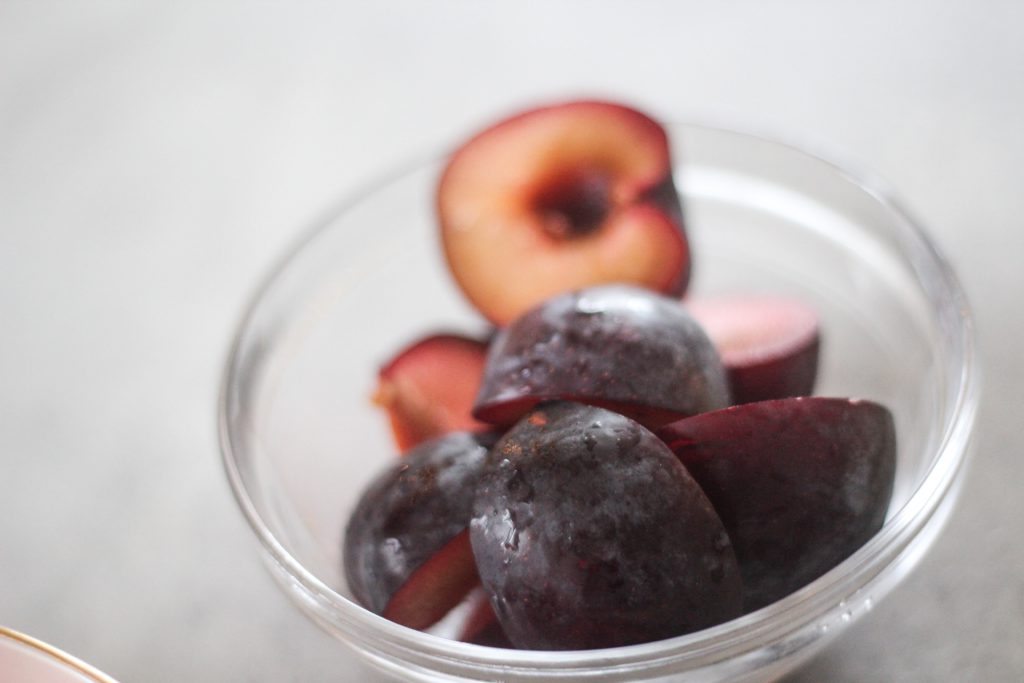 En we sluiten af met heerlijke pruimen!
Zoals je ziet zijn de TooGoodToGo boxen nog steeds flink aan de gang hier bij ons! Sommigen zeiden dat we het zat zouden worden, maar we zijn nog steeds fan! 🙂
Vragen over dit voedingsdagboek? Laat het weten in de comments!