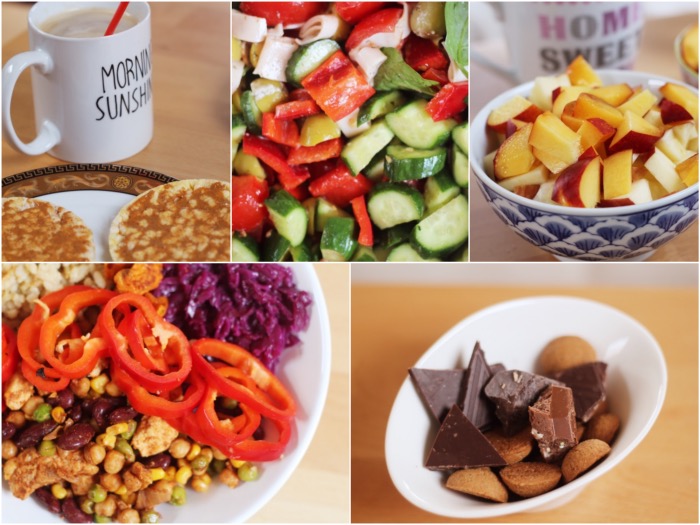 Het is weer voedingsdagboektijd! Ja, je ziet weer pepernoten voorbij komen, in juni. Sorry. Maar eigenlijk niet echt sorry, het is zo lekker om wat bewaard te hebben.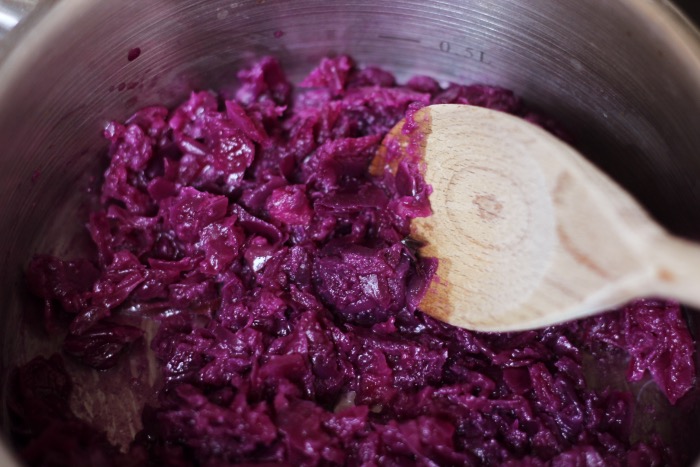 We beginnen met rode kool met appel uit de diepvries. Dit heb ik een paar uur laten ontdooien en daarna opgewarmd in een pannetje. Gaat een stuk makkelijker als het ontdooid is.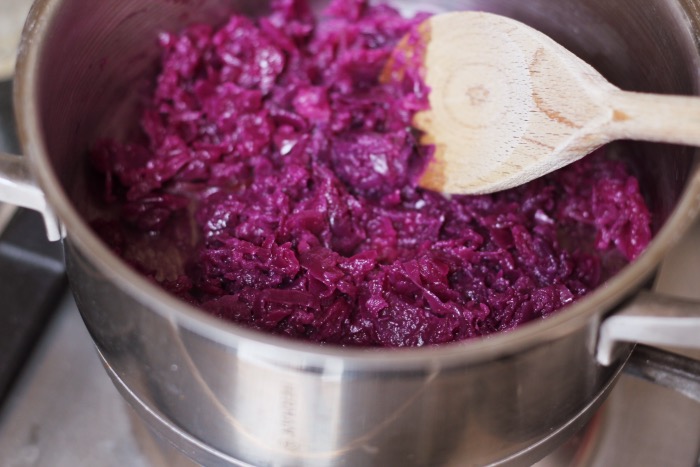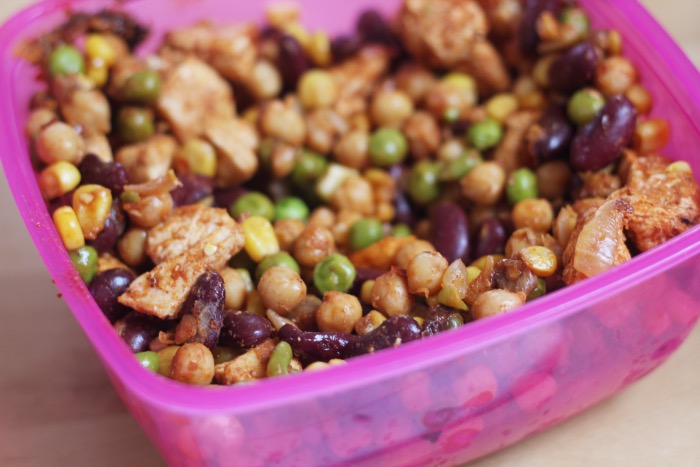 Dit was een bakje met 'restjes' die ik over had en in de koelkast bewaarde. Kikkererwten, kidneybonen, doperwten, mais en kipfilet. Handig voor allerlei gerechten. Even opgewarmd in een pan.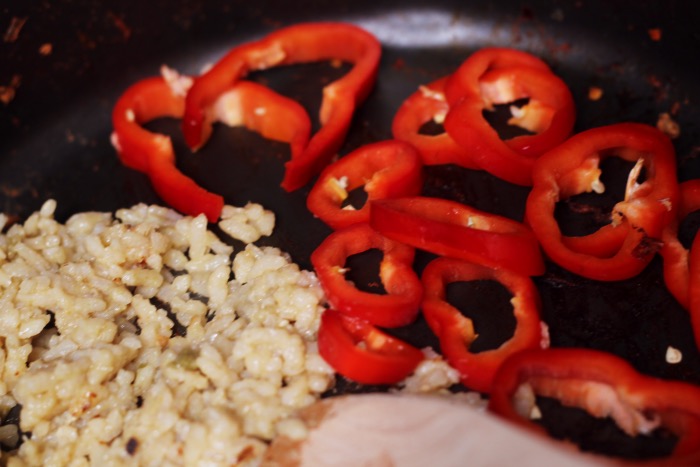 In dezelfde pan (daarom ziet die er vies uit) wat rode paprika en risotto rijst (ook al eerder klaargemaakt, in een bakje in de koelkast bewaard) opgewarmd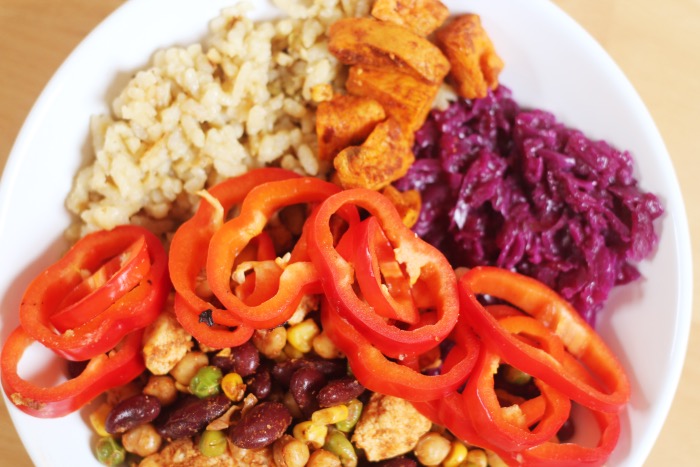 Vervolgens alles een beetje bij elkaar op een bord en voila! Maaltijd is klaar!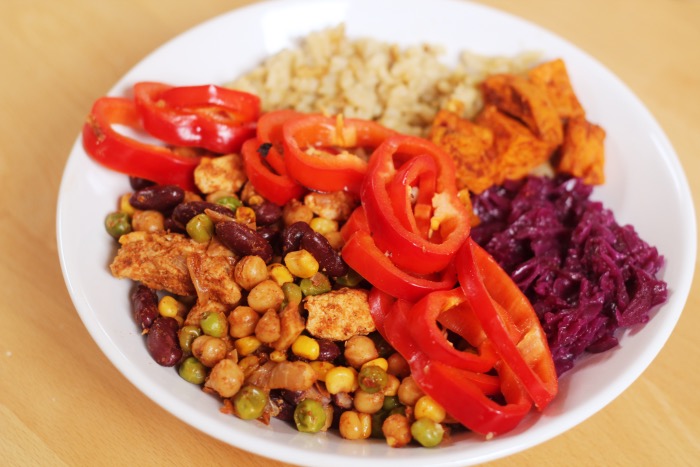 Bovenin zie je nog wat zoete aardappel.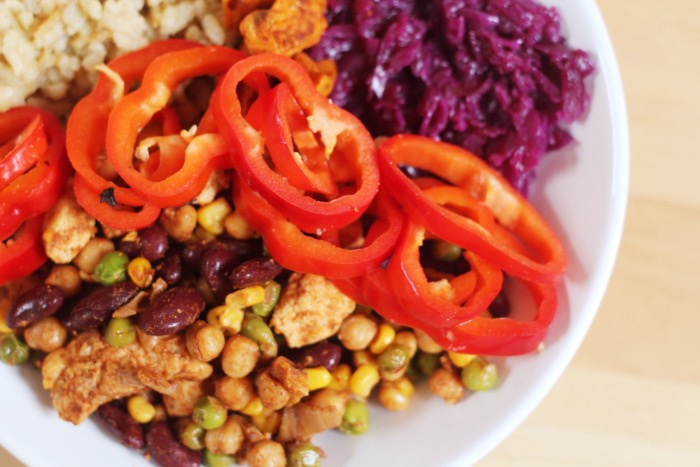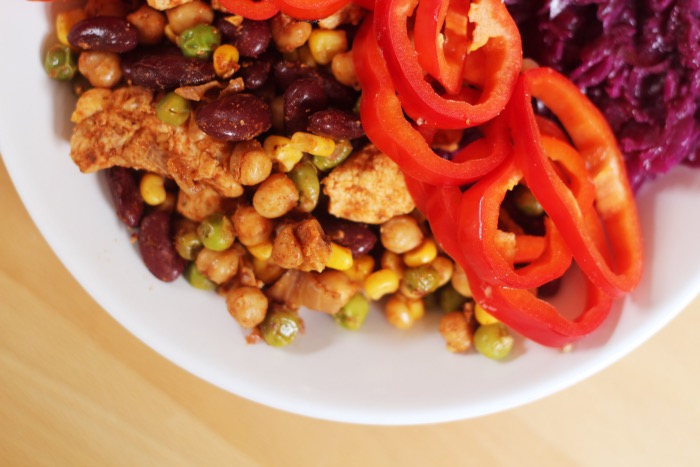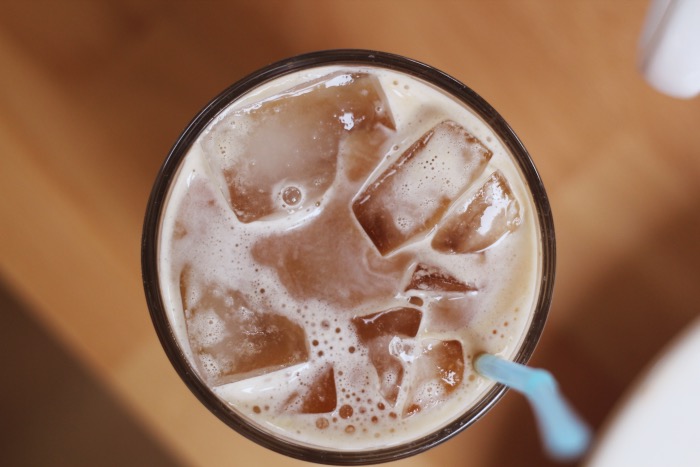 IJskoffie!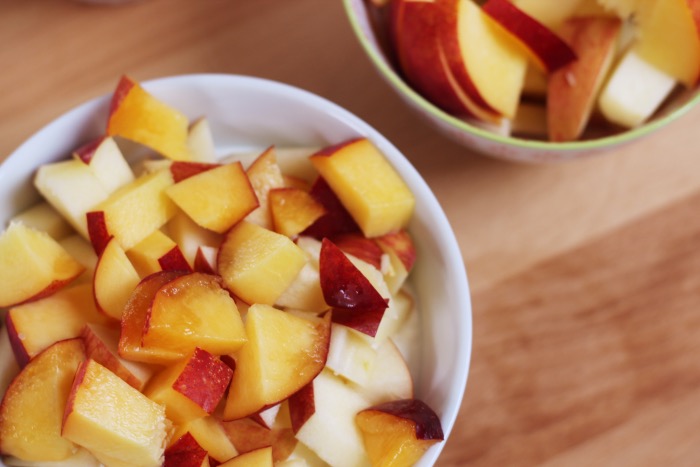 Kwark met appel en een nectarine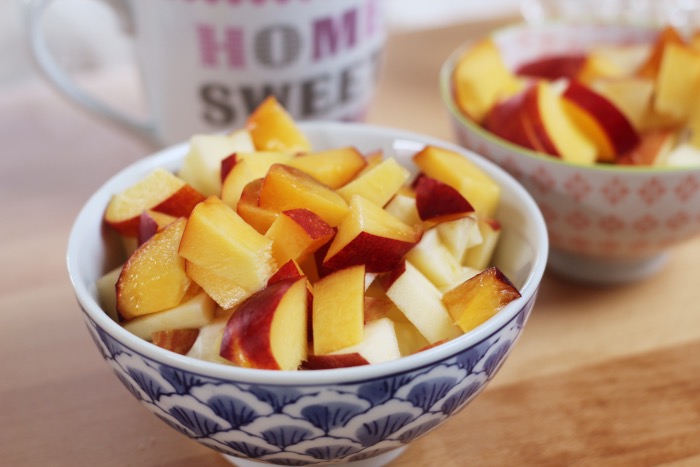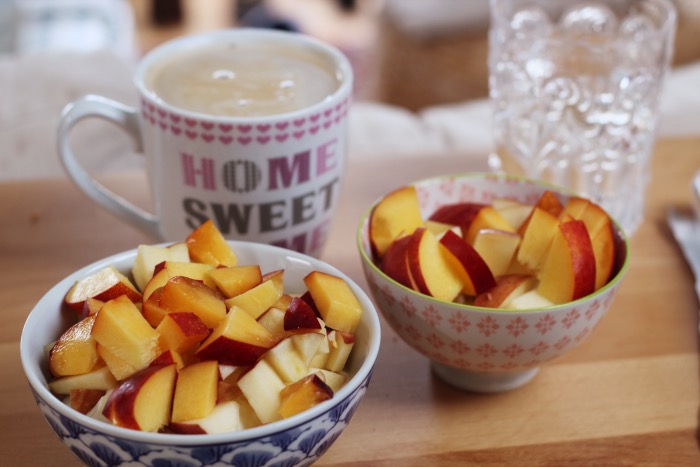 Veel fruit, daarom een extra bakje om de rest in te doen. En koffie + sojamelk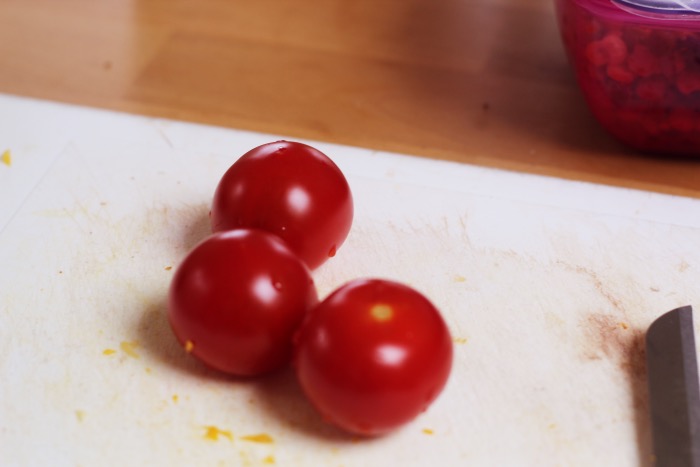 Salade in the making!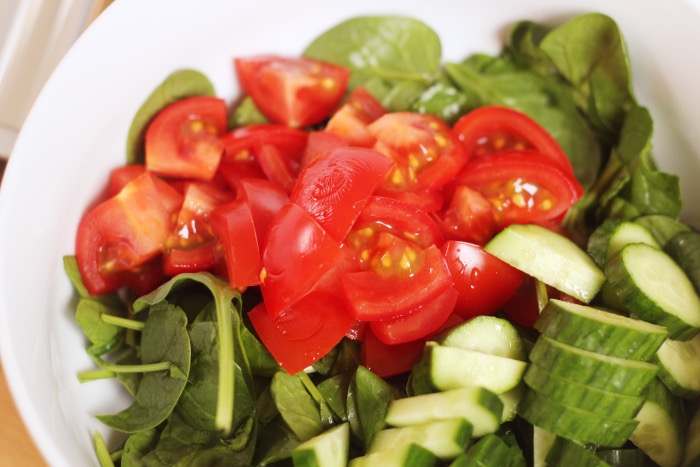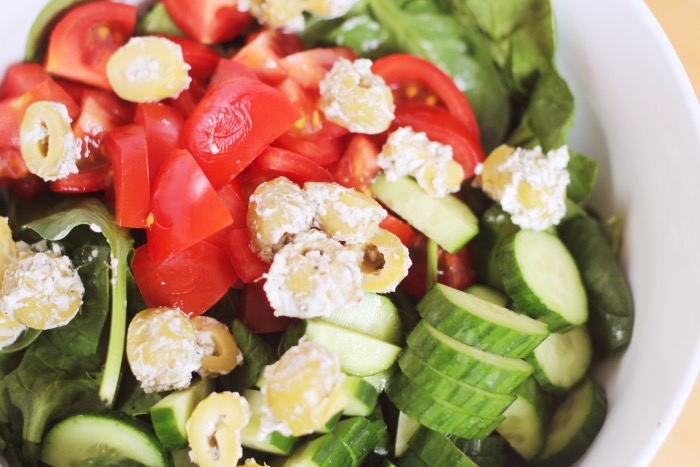 Die feta olijven weer, heerijk!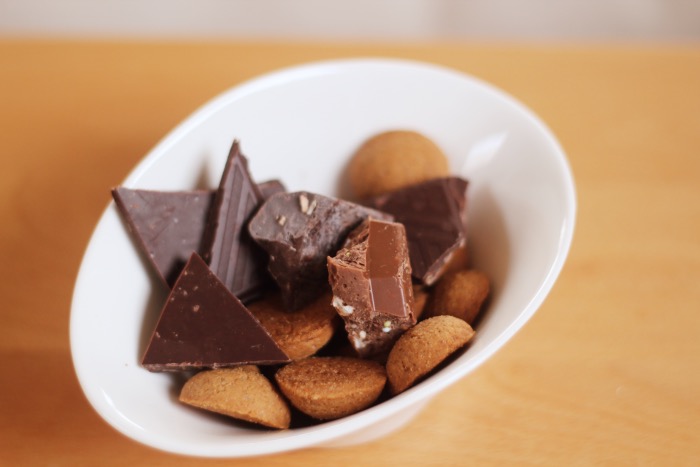 Hmmm 🙂 Je ziet hier pepernoten, Tony's chocolade (popcorn variant) en Australian pure chocolade caramel zeezout.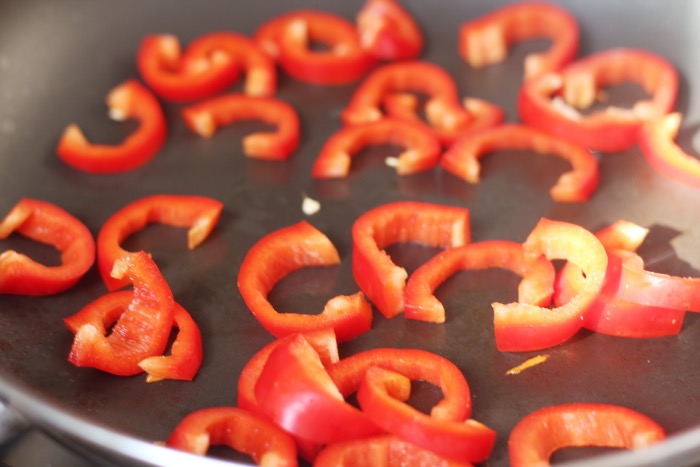 Paprika opwarmen.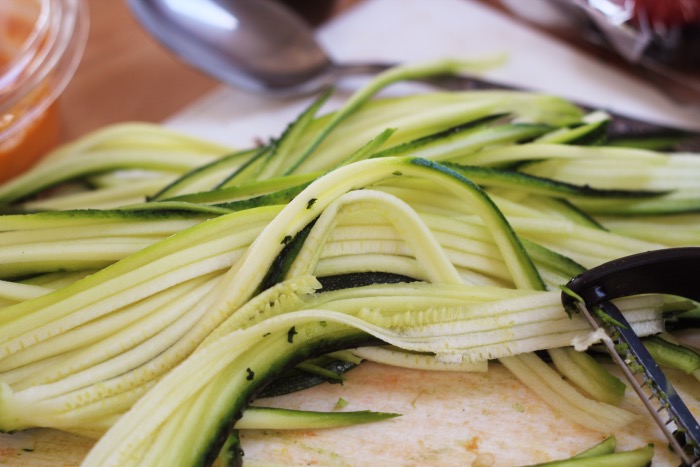 Courgette spaghetti maken!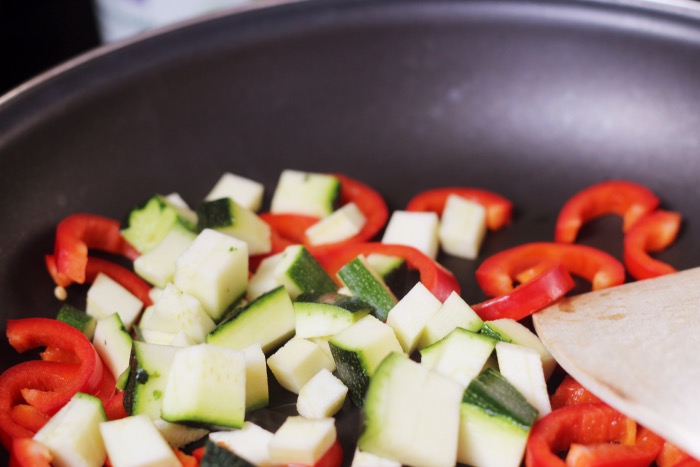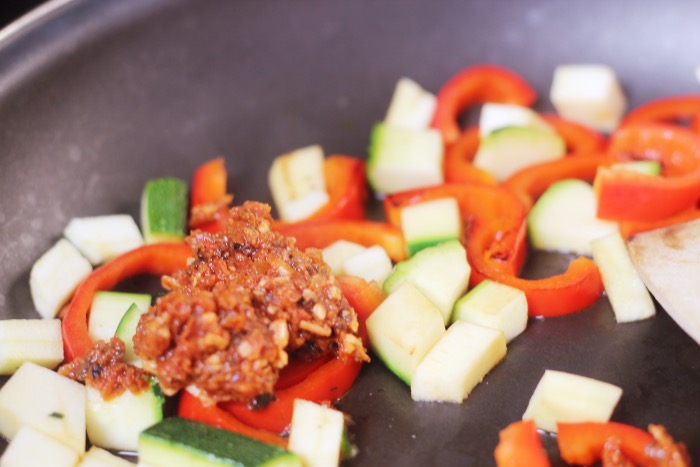 Met wat overgebleven tapenade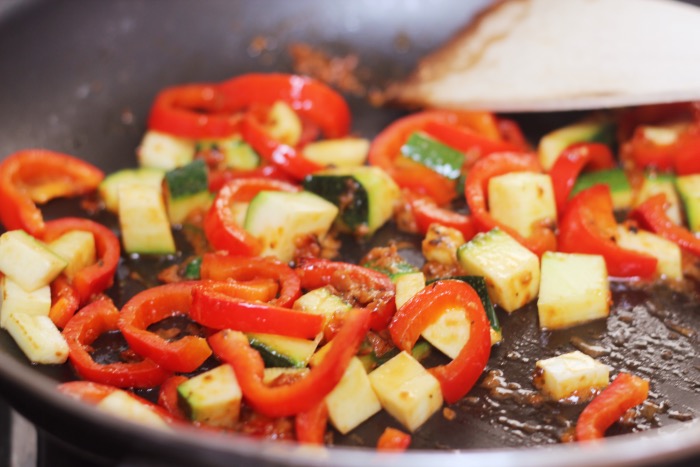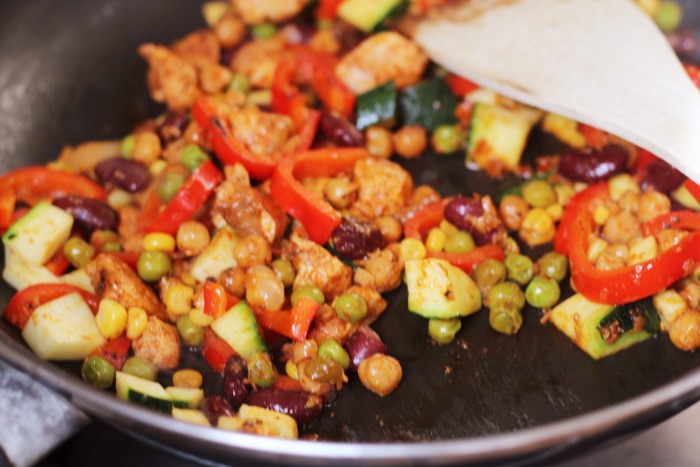 Uiteindelijk heb ik hier de courgette spaghetti mee gemaakt. Het recept kun je natuurlijk hier vinden!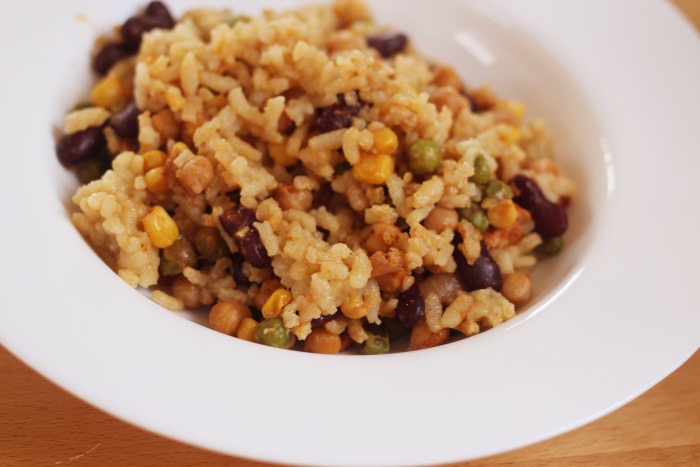 De laatste restjes risotto rijst en 'bonen mix' bij elkaar gegooid en gegeten als maaltijd. Zijn we daar ook weer vanaf! 🙂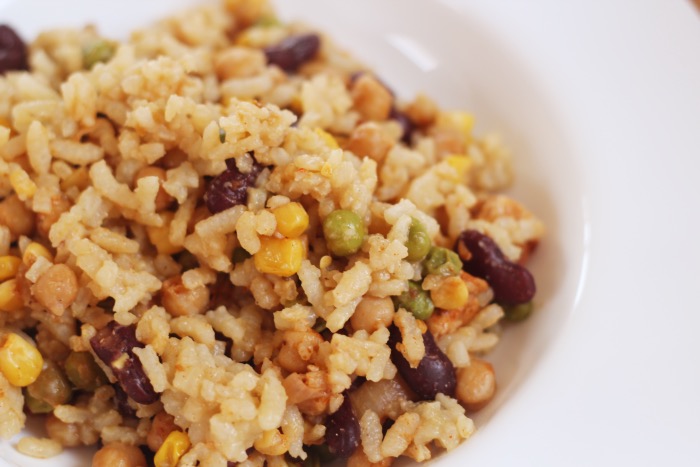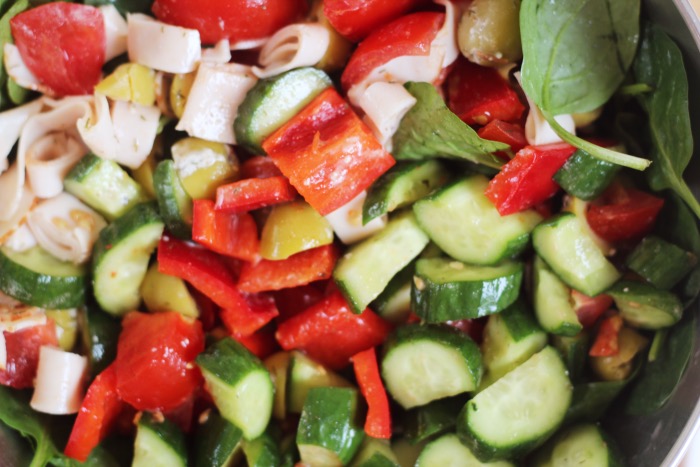 Flinke salade, met tomaat, paprika, komkommer, spinazie, olijven en plakjes kipfilet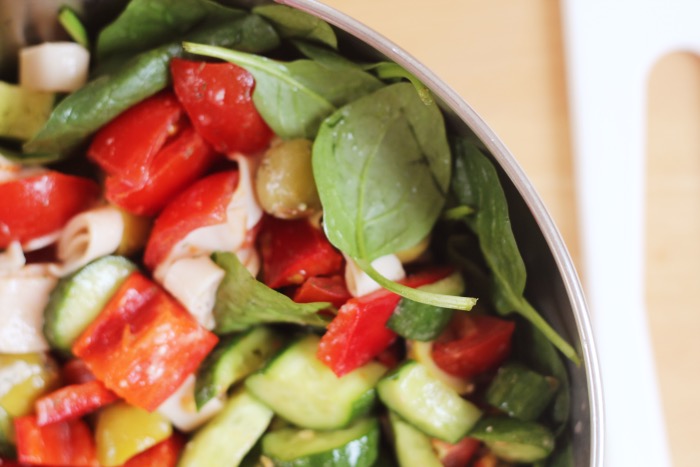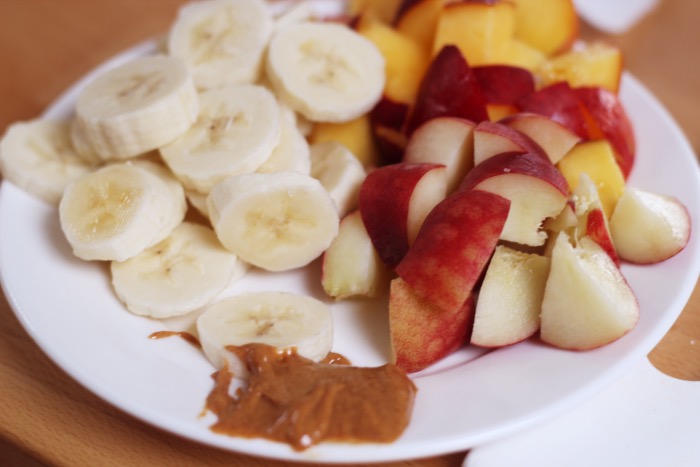 Fruit met pindakaas. Ik dip eigenlijk alleen banaan en appel in pindakaas.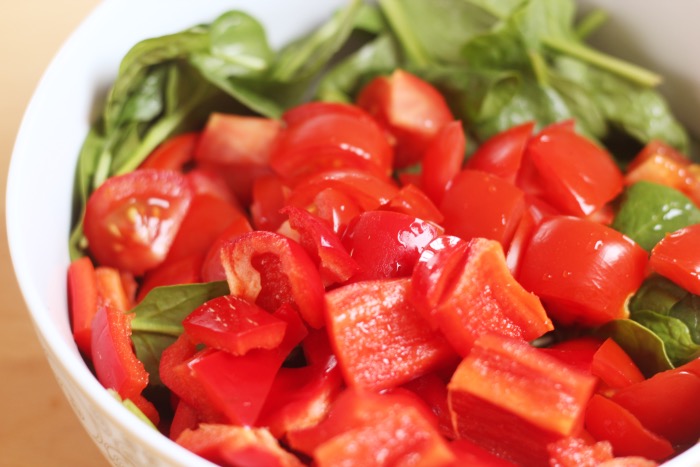 Nog meer salade!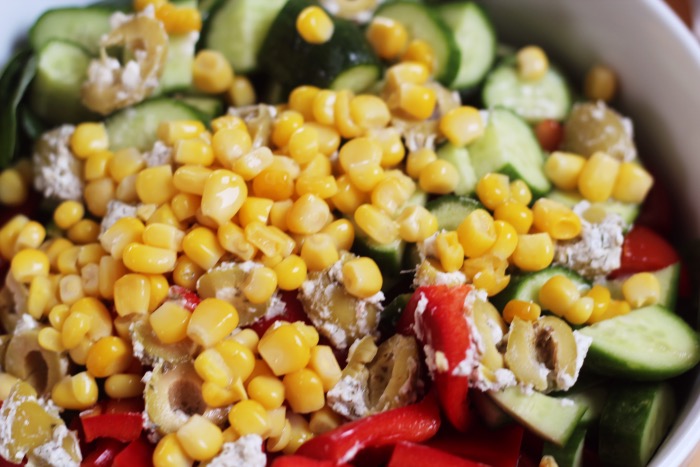 Eigenlijk weer dezelfde ingrediënten die je vaker voorbij ziet komen.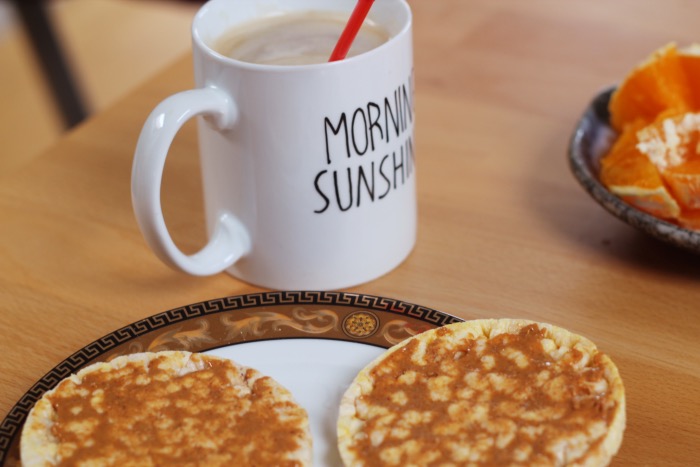 Maïswafels met pindakaas, koffie,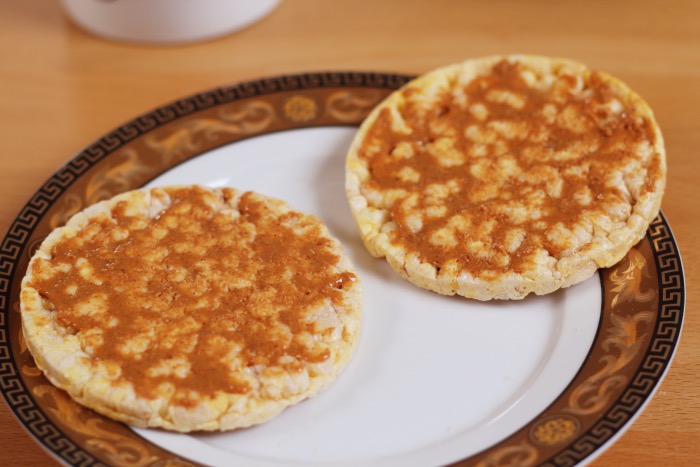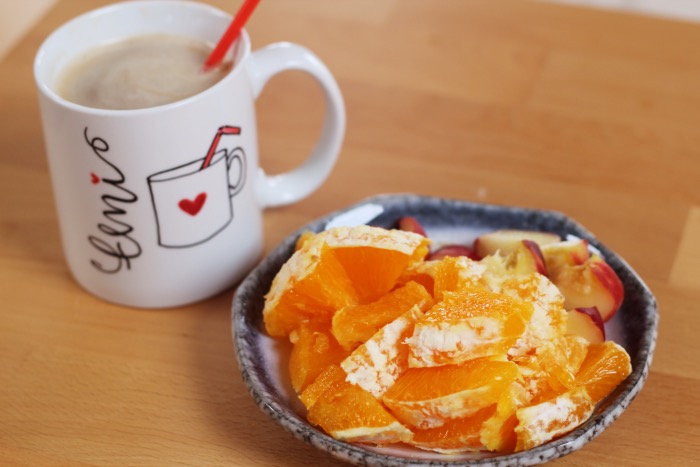 En een sinaasappel + wilde perzik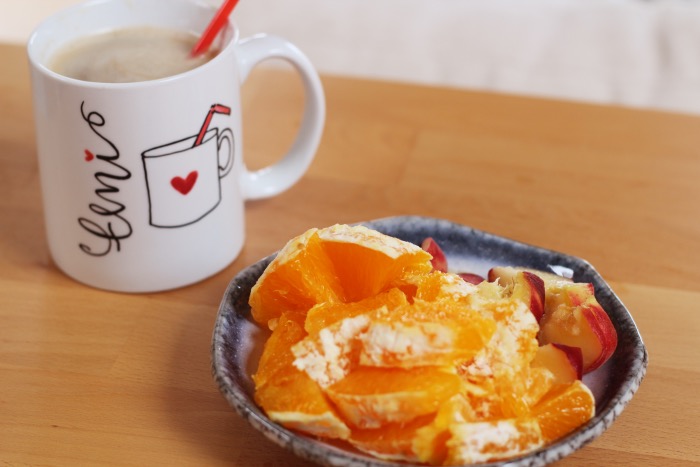 Deze te leuke mok heeft Eline van Paint with Pen gemaakt! Heel blij mee 🙂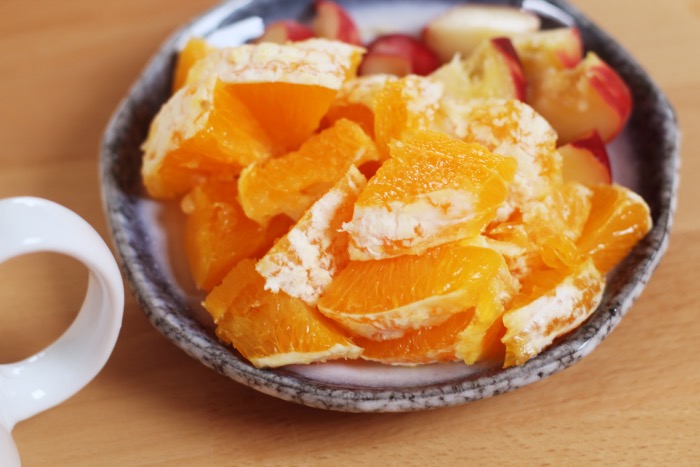 Heerlijk die kleuren van dat fruit! Ik zeg: laat er maar meer van komen!