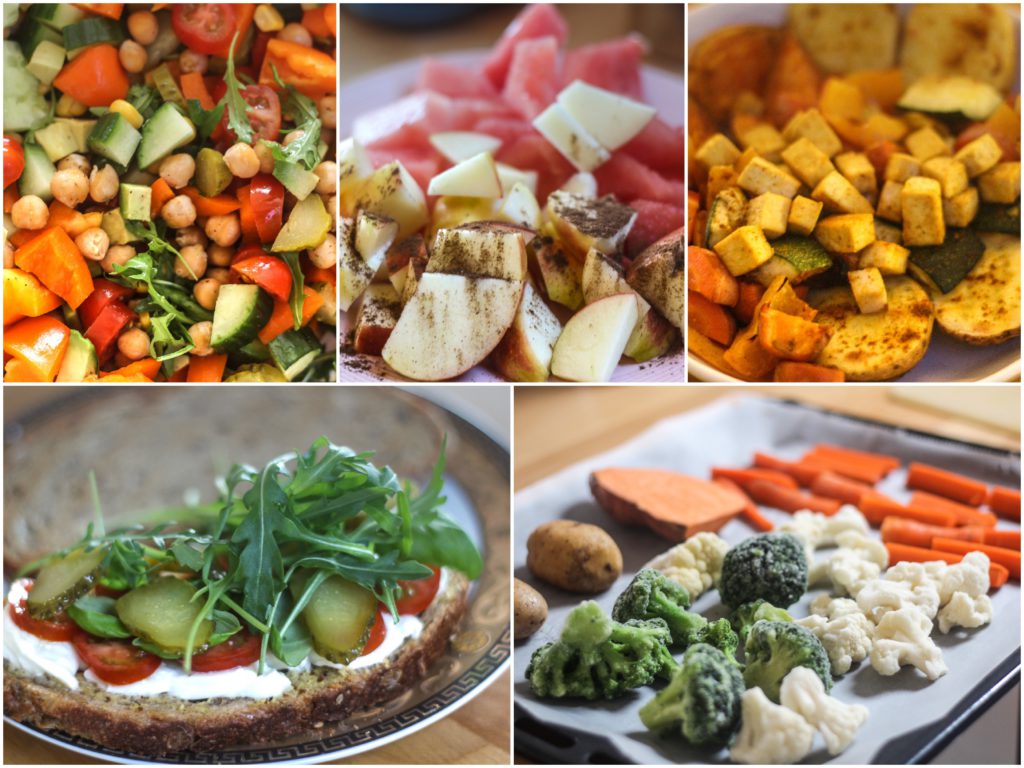 Zeg maar hallo groente en fruit! Zoveel kleuren, zoveel mogelijkheden en zoveel lekkere maaltijden. Ik zit er weer lekker in deze week en dat komt ook absoluut door een fijn bezoekje aan de Haagse Markt en de Lidl – mijn lievelingsplekken voor betaalbaar groente en fruit!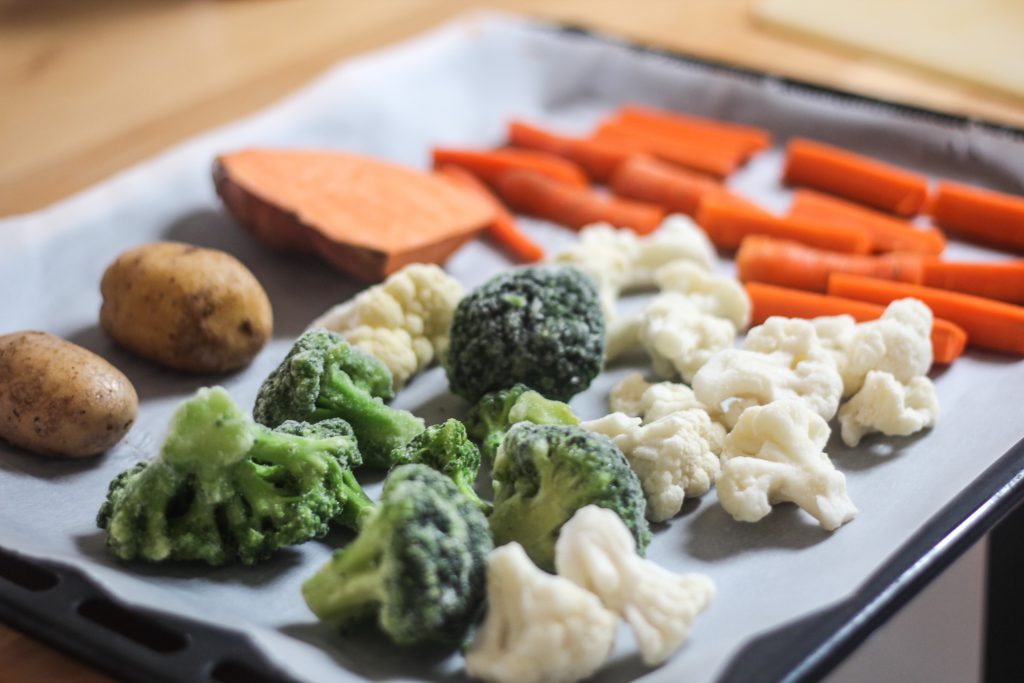 We beginnen met een simpele maar heerlijke maaltijd uit de oven. Aardappelen (gewone en zoete), wortels en bloemkool en broccoli beide uit de diepvries. Erg makkelijk en lekker! Ze worden alleen wel zacht en niet knapperig – zodat je het weet 😉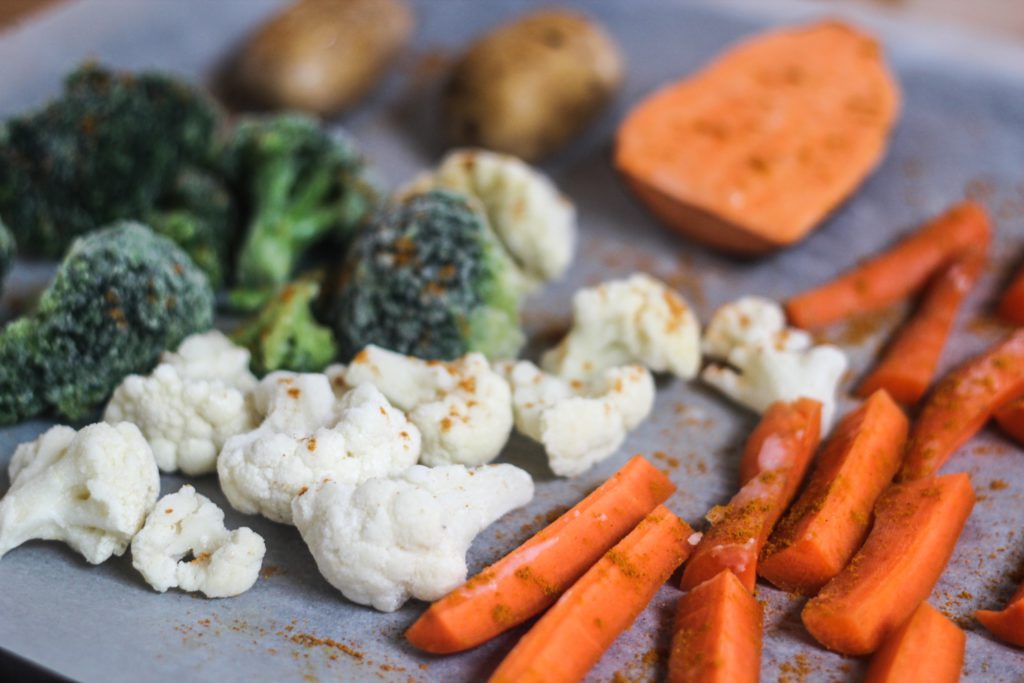 Ik gebruik de laatste tijd vooral de "Tajine" kruiden van de Lidl.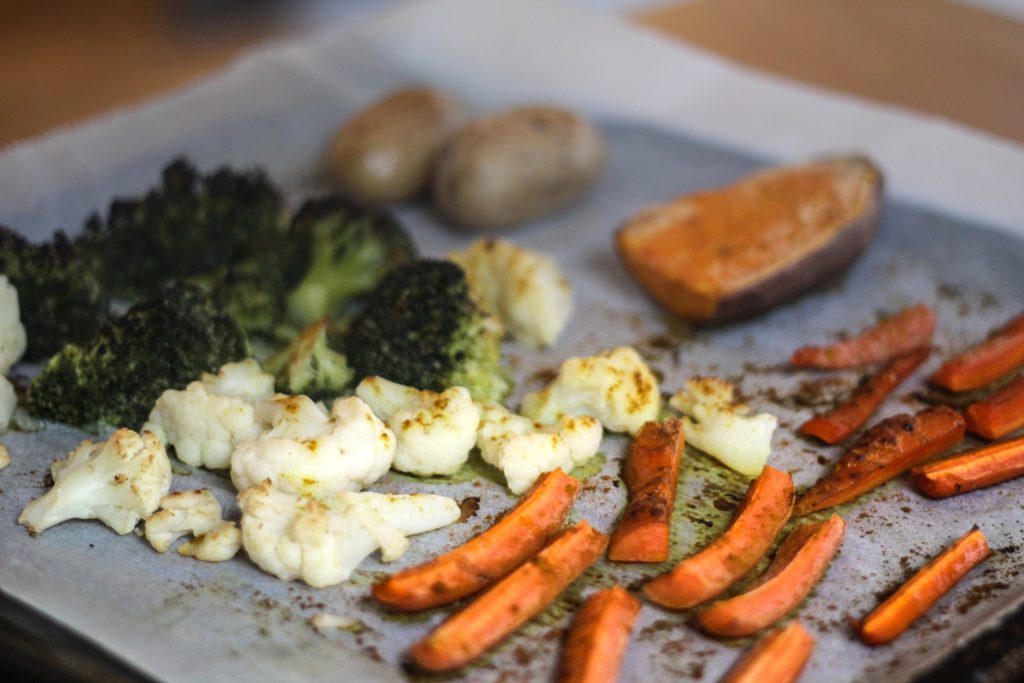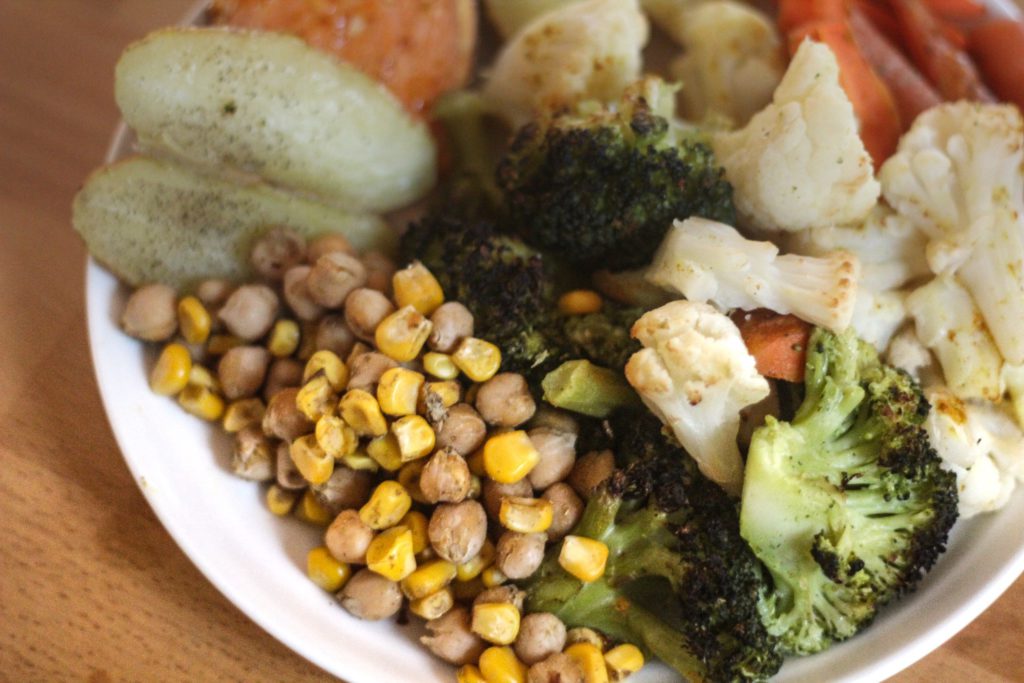 Mais en kikkererwten erbij en aanvallen maar!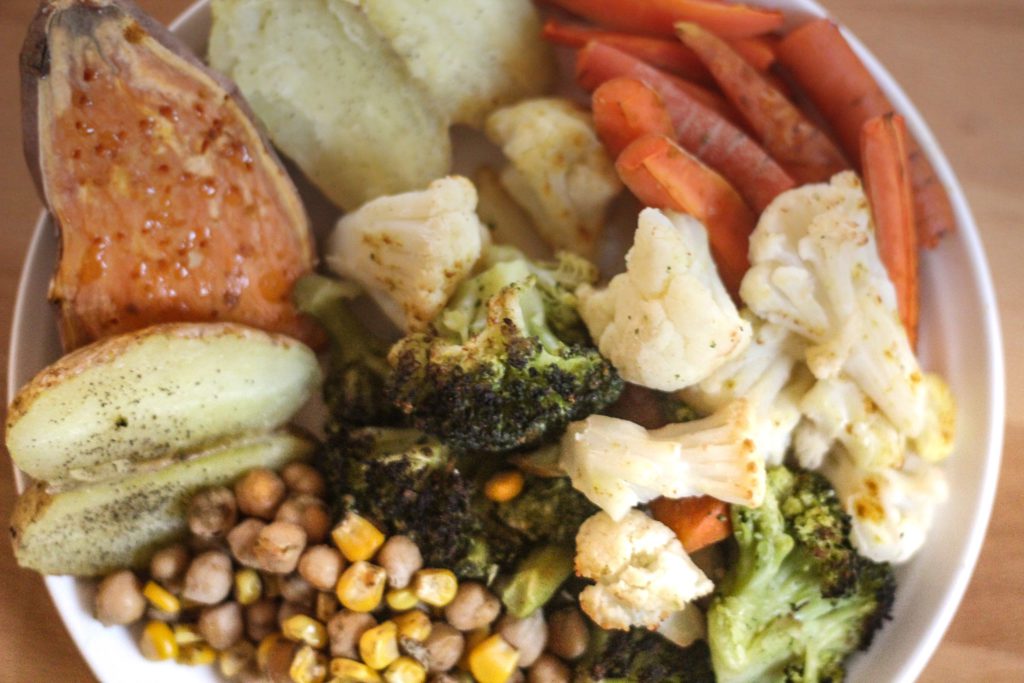 Ohh hoe lekker ziet die zoete aardappel eruit!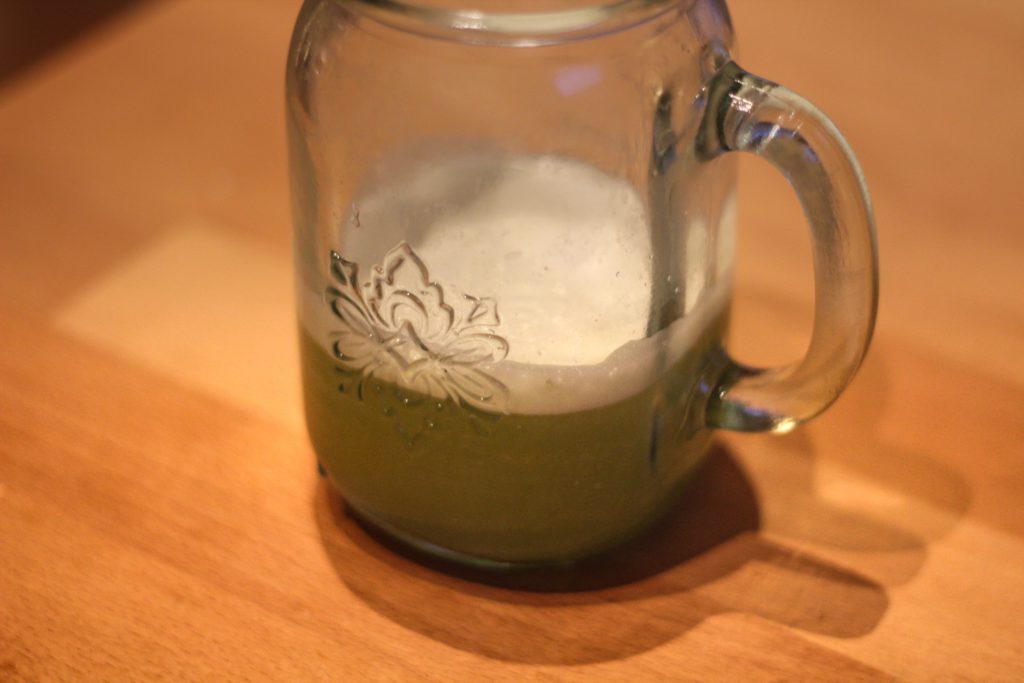 Klein beetje selderij sap van wat ik nog over had aan selderij.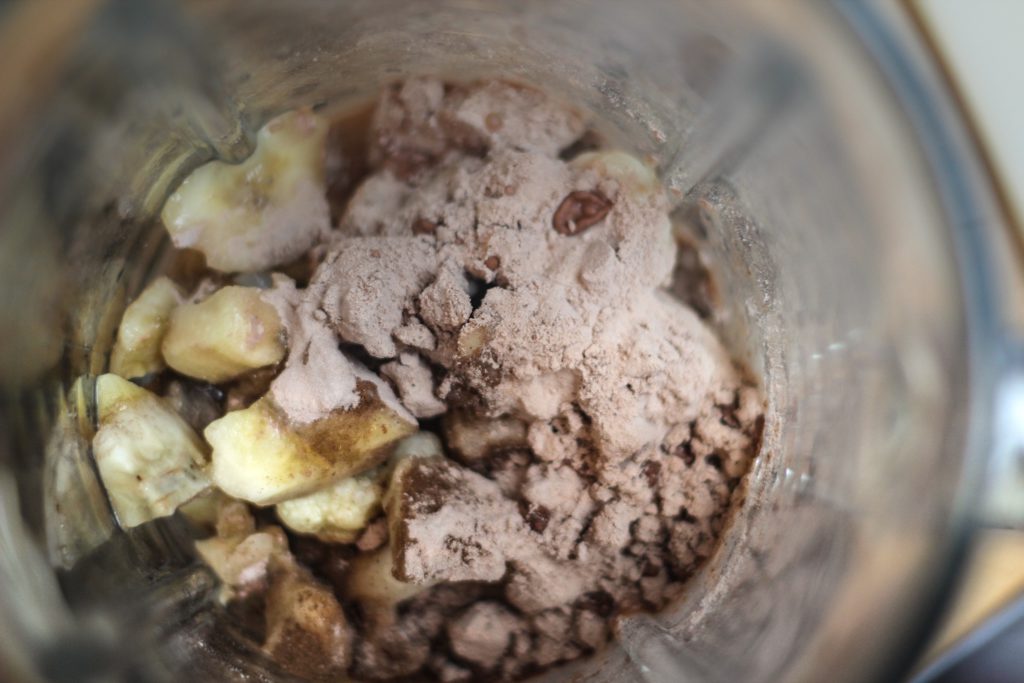 Smoothie met diepvriesbloemkool, banaan uit de vriezer, chocolade (vegan) eiwitpoeder, shotje espresso en amandelmelk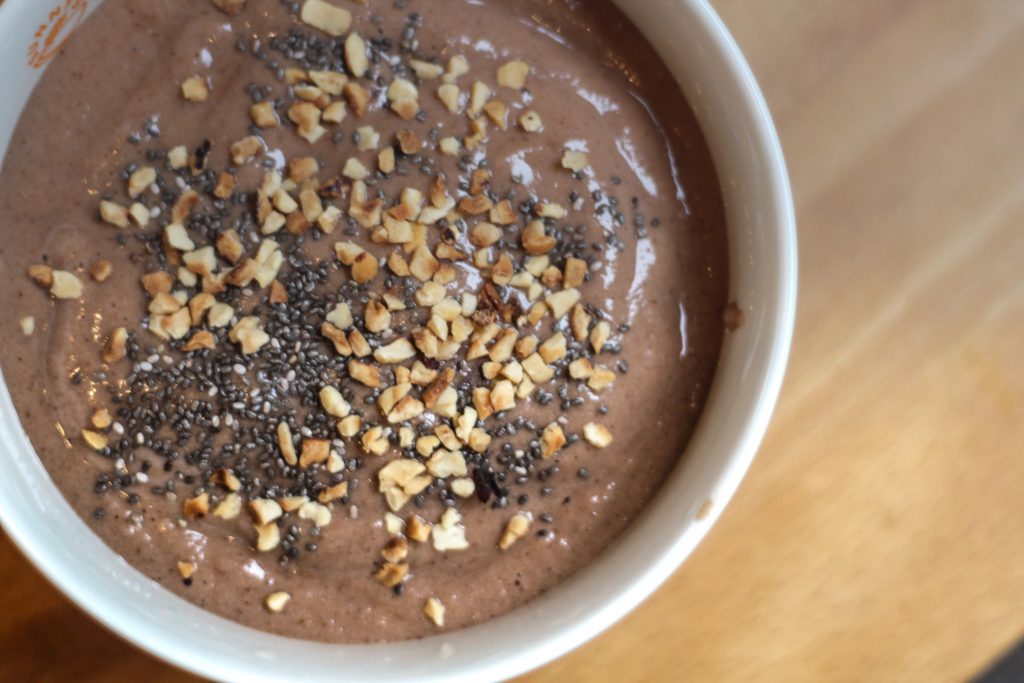 Getopt met chia zaad en gehakte hazelnoten. Zo lekker dit!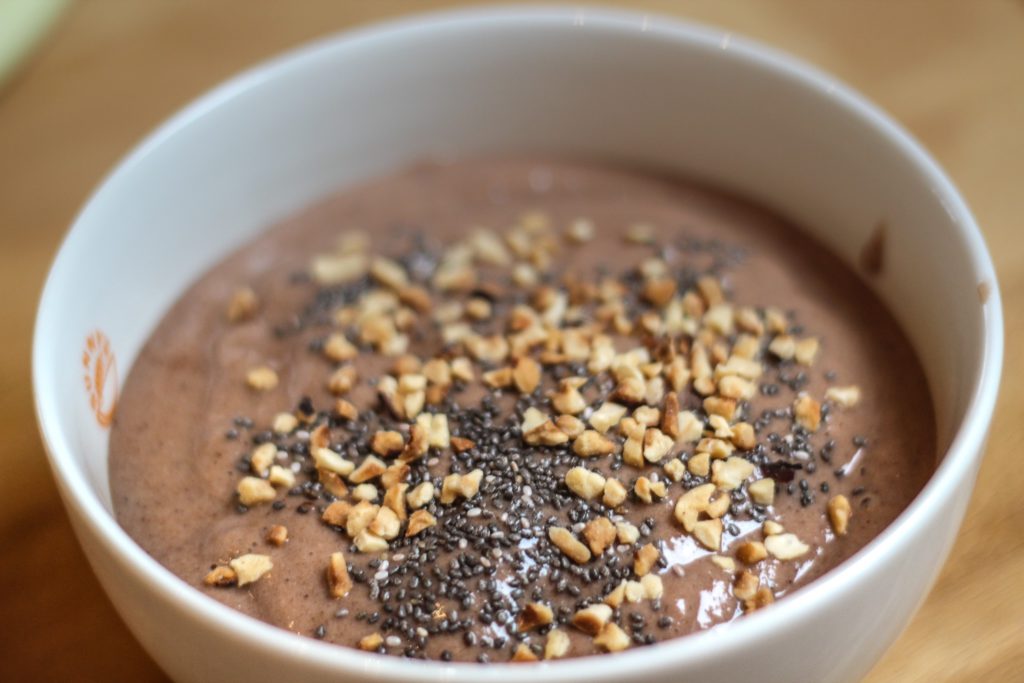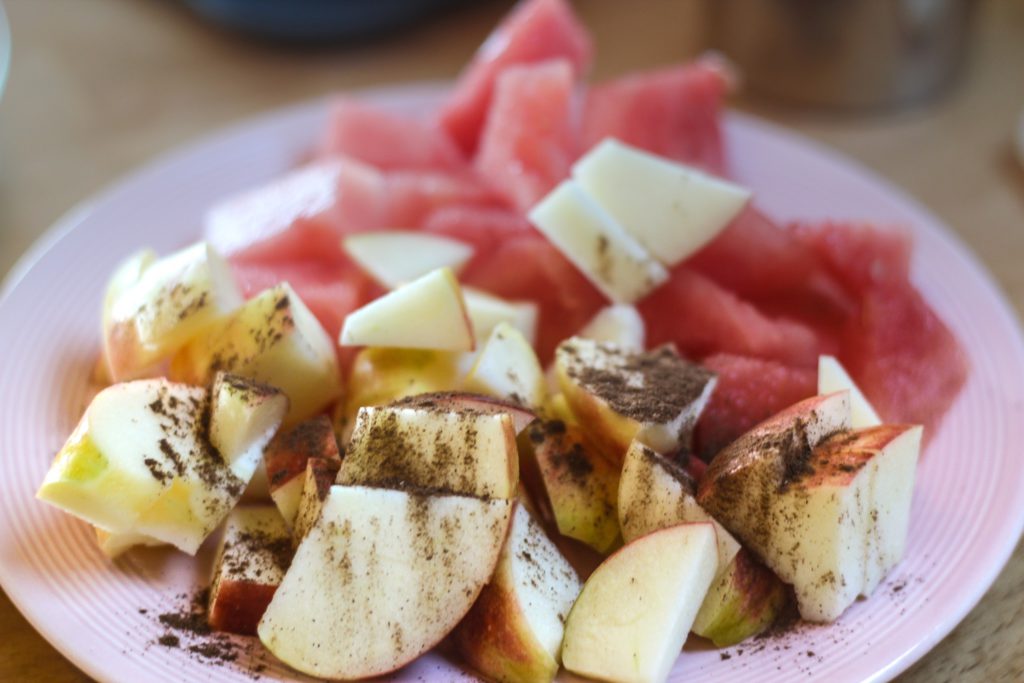 Appel met kaneel en watermeloen. Hoe zomers!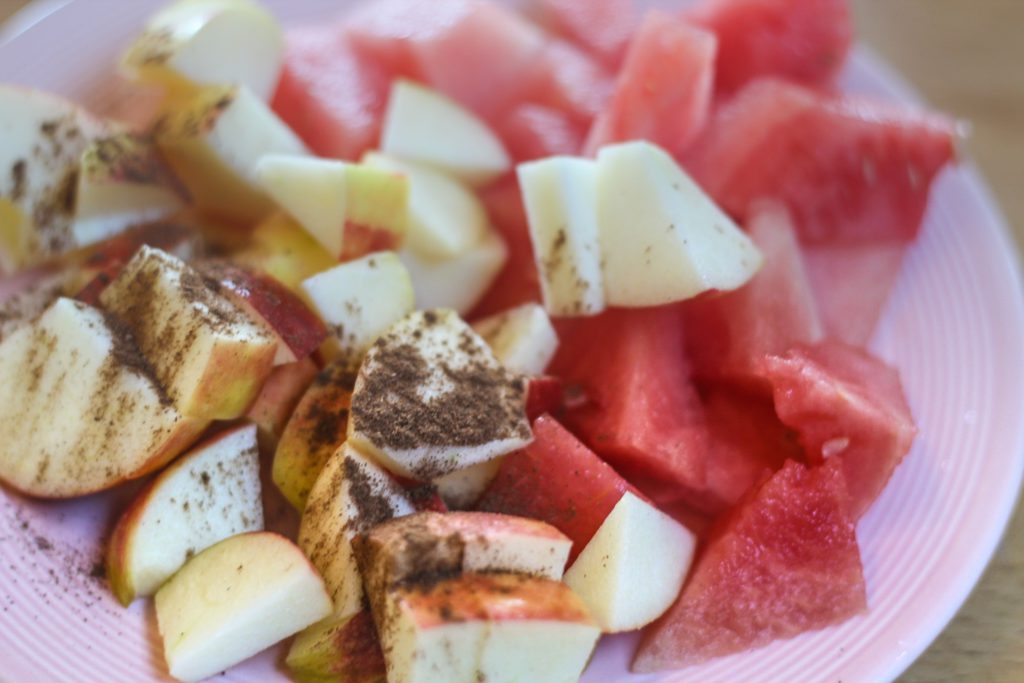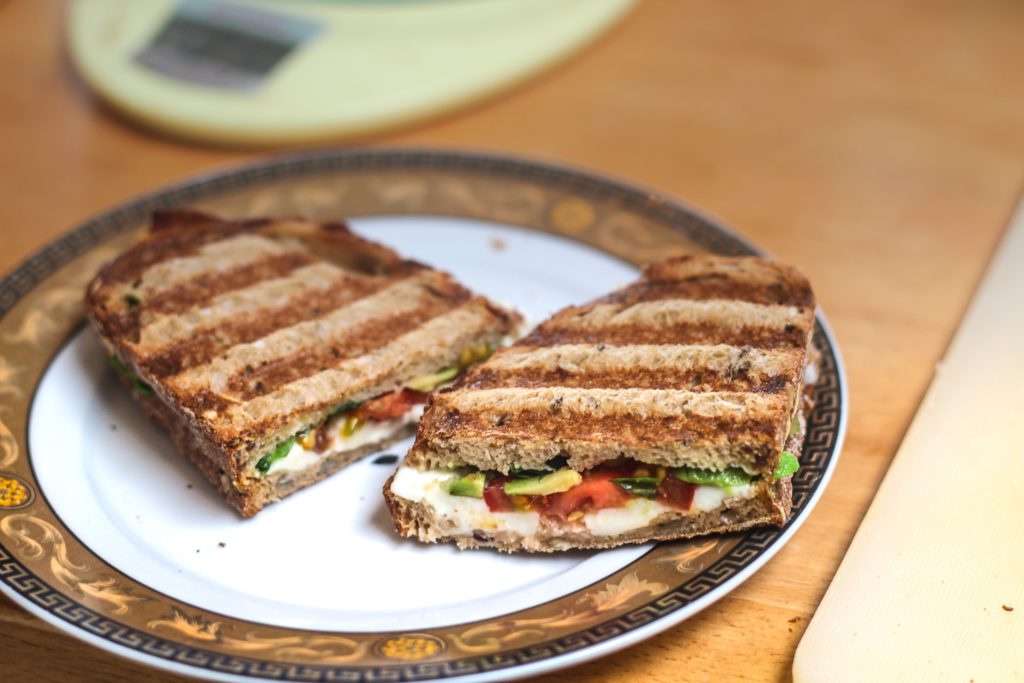 Broodje met mozzarella, tomaat, avocado en basilicum – van de grill.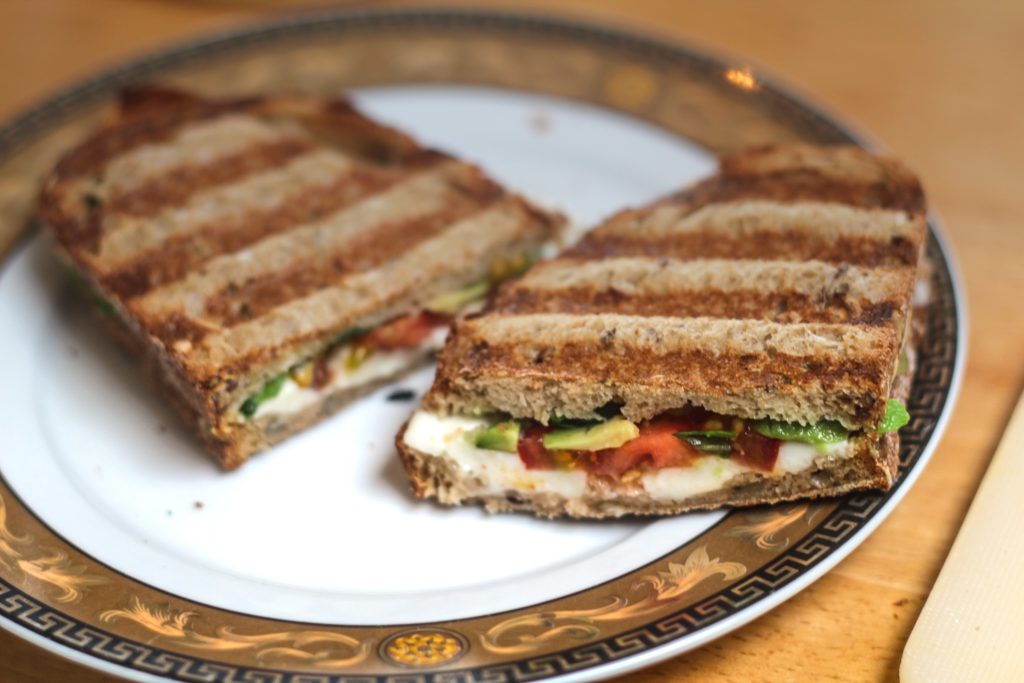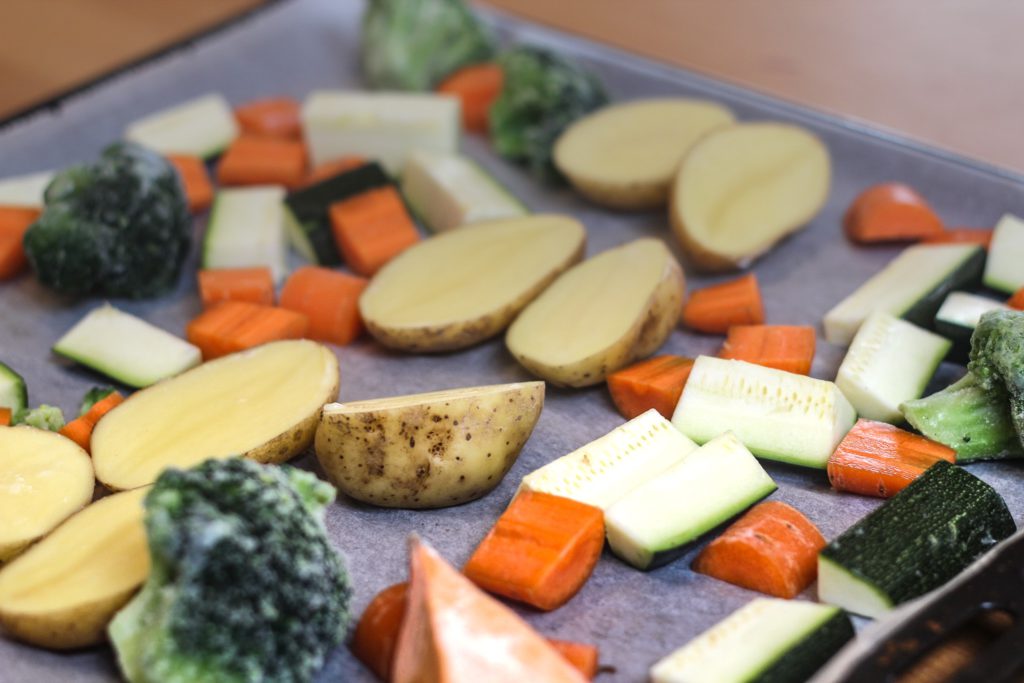 Daar gaan we weer! Deze keer zonder bloemkool maar met courgette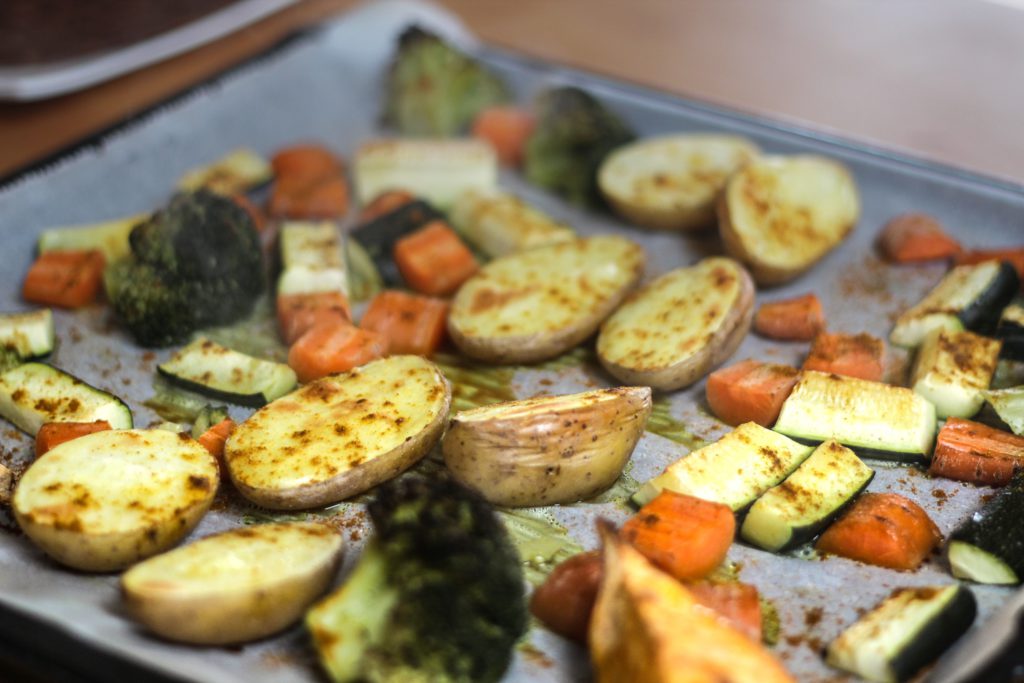 Ik kan hier zo van genieten.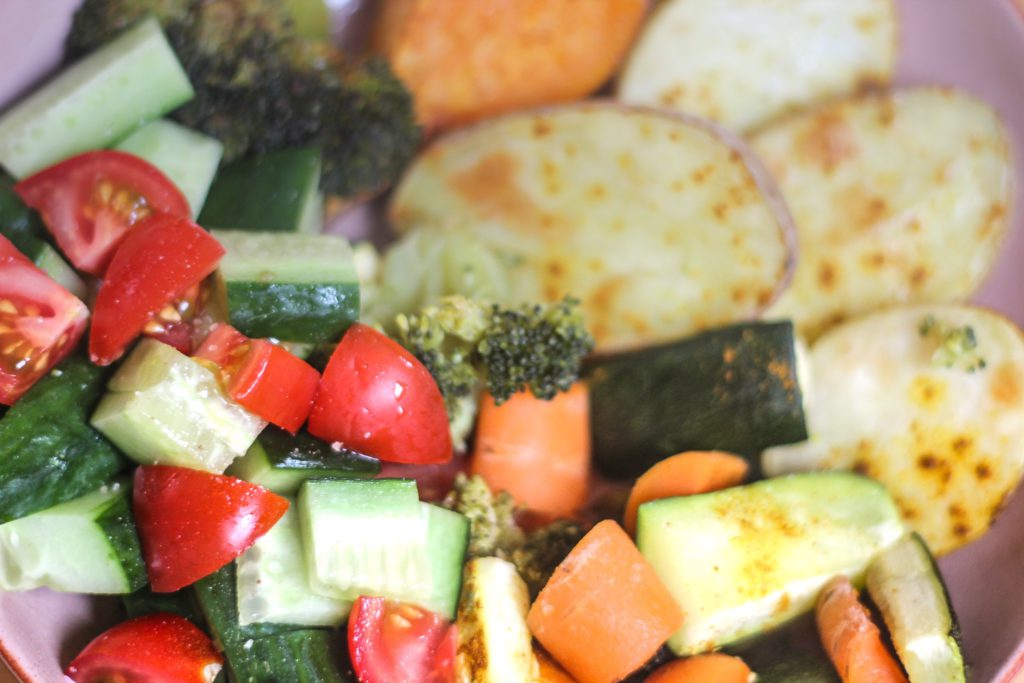 Wat tomaat en paprika erbij en klaar!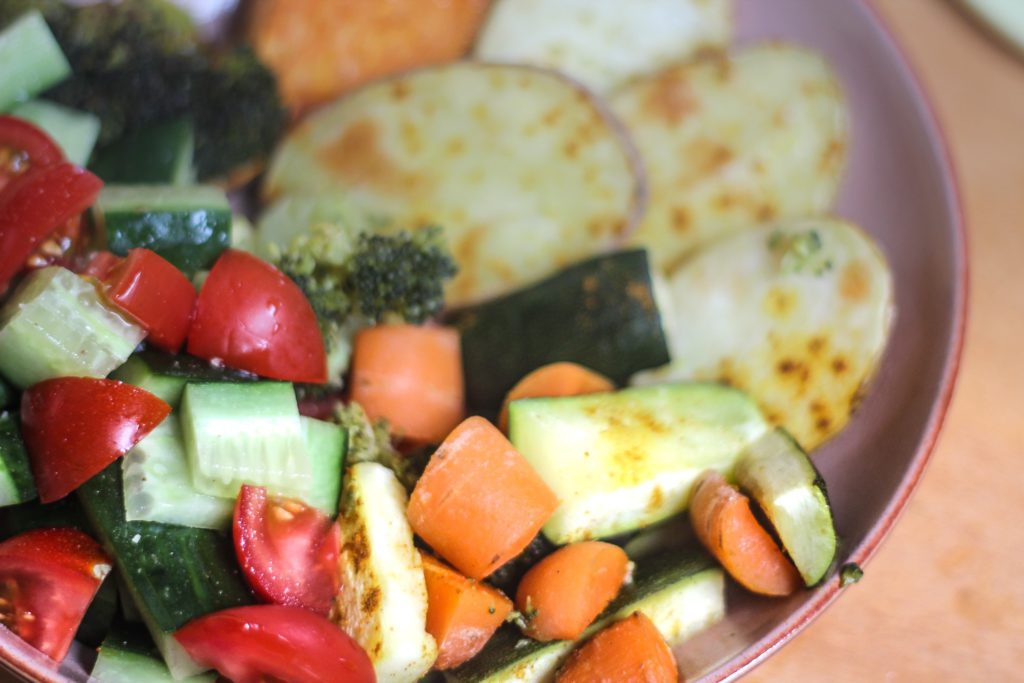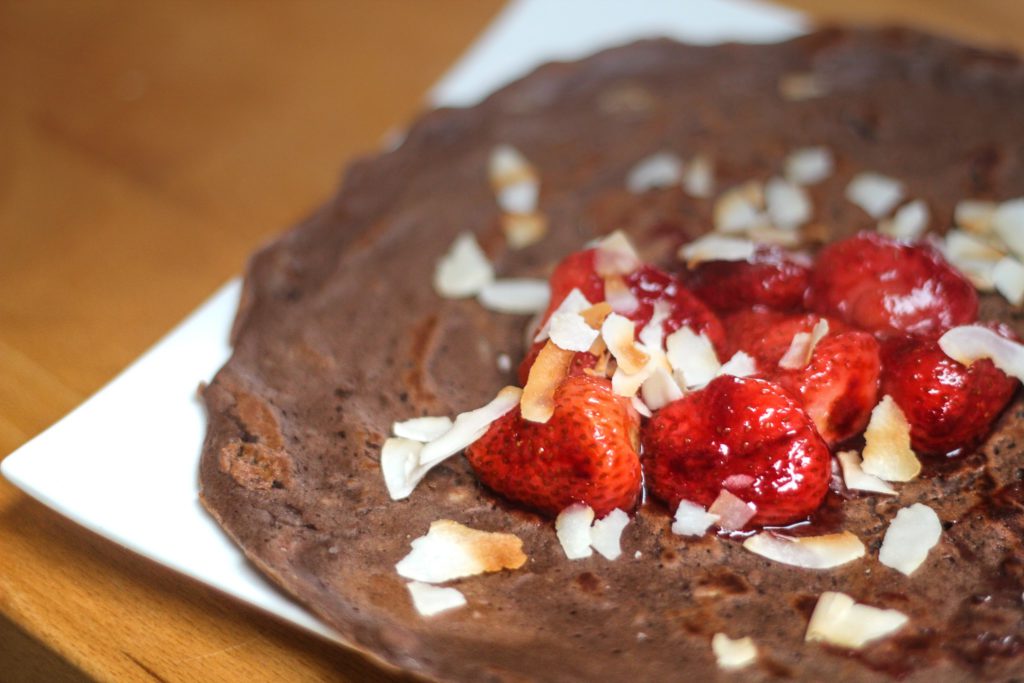 Banaan-ei pannenkoek met aardbeien en kokos – hiermee haal je echt de lente in huis!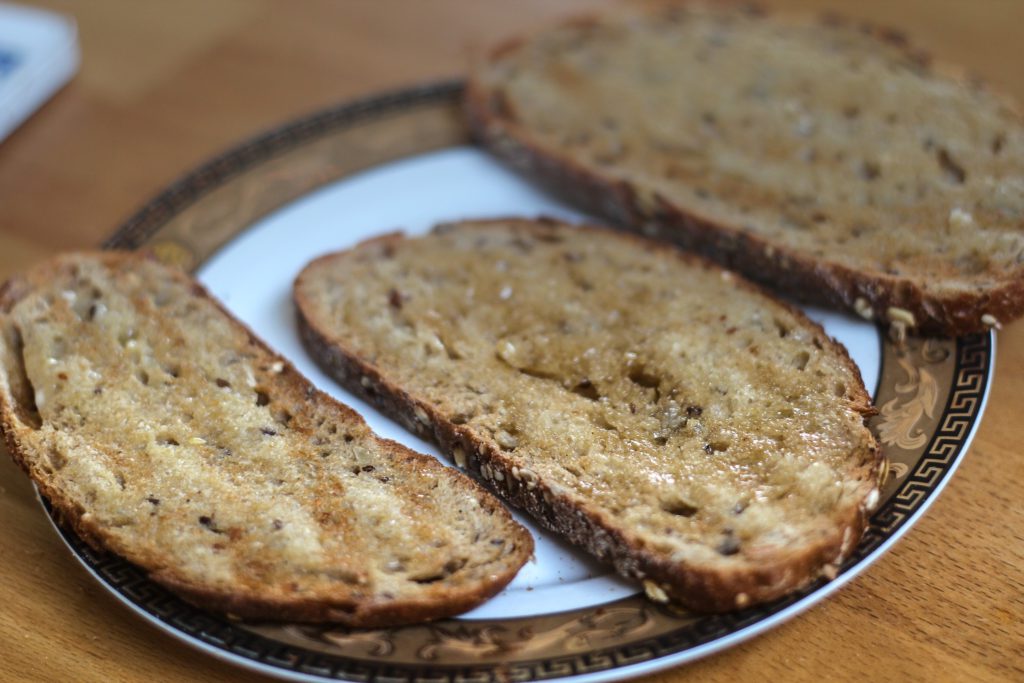 Ik had gewoon zin in brood met boter (ik gebruik de plantaardige van Alpro Soja – niet per se mega gezond). Op het middelste broodje heb ik nog wat honing gesmeerd – hmmmm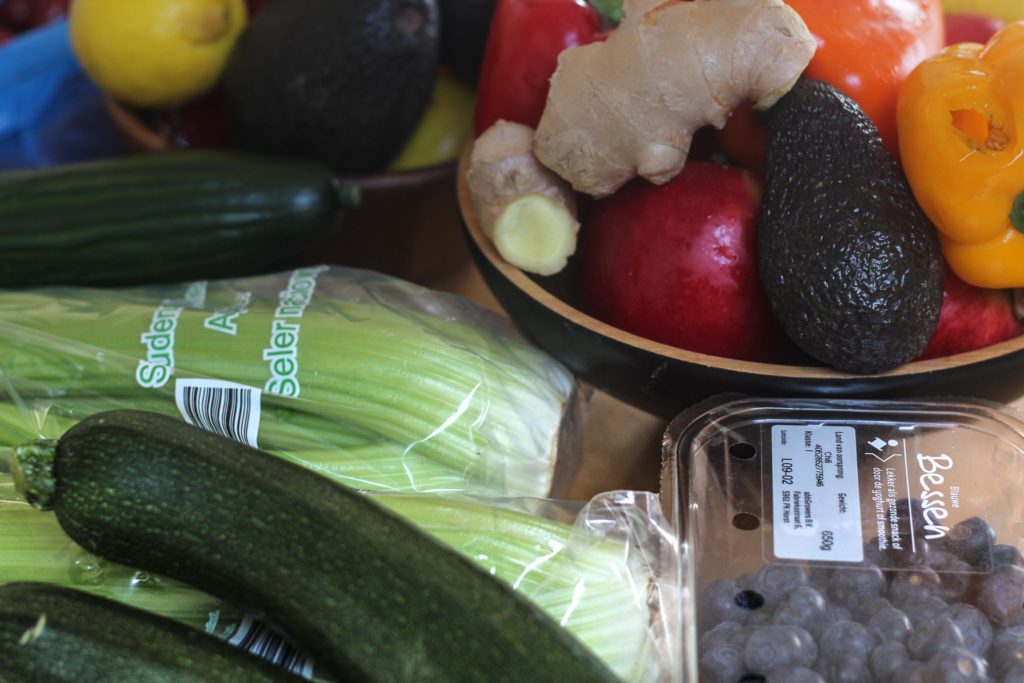 Bij de Lidl waren de bosbessen 2,99 voor 650 gram! Dat moest ik natuurlijk inslaan + wat ander fruit en groente.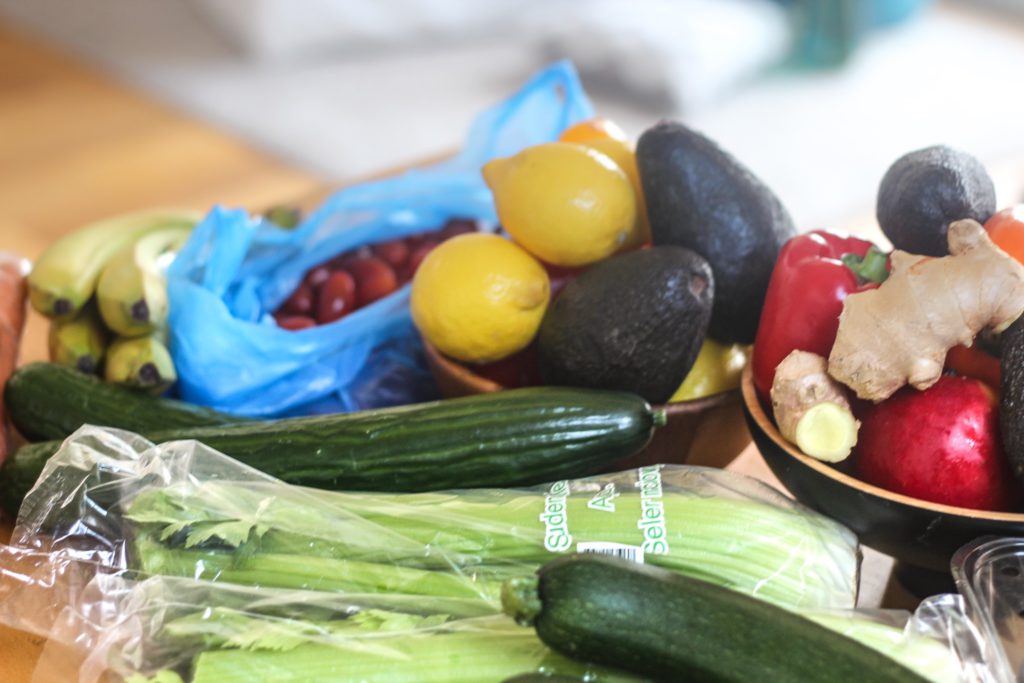 De Haagse Markt zit naast de Lidl dus natuurlijk moest ik ook daar even langs. 4 grote zoete aardappelen voor 1 euro, 4 avocado's voor 1 euro, 3 courgetten voor 1 euro, een heel zakje cherry tomaten voor 1 euro.. Jep, het is geweldig.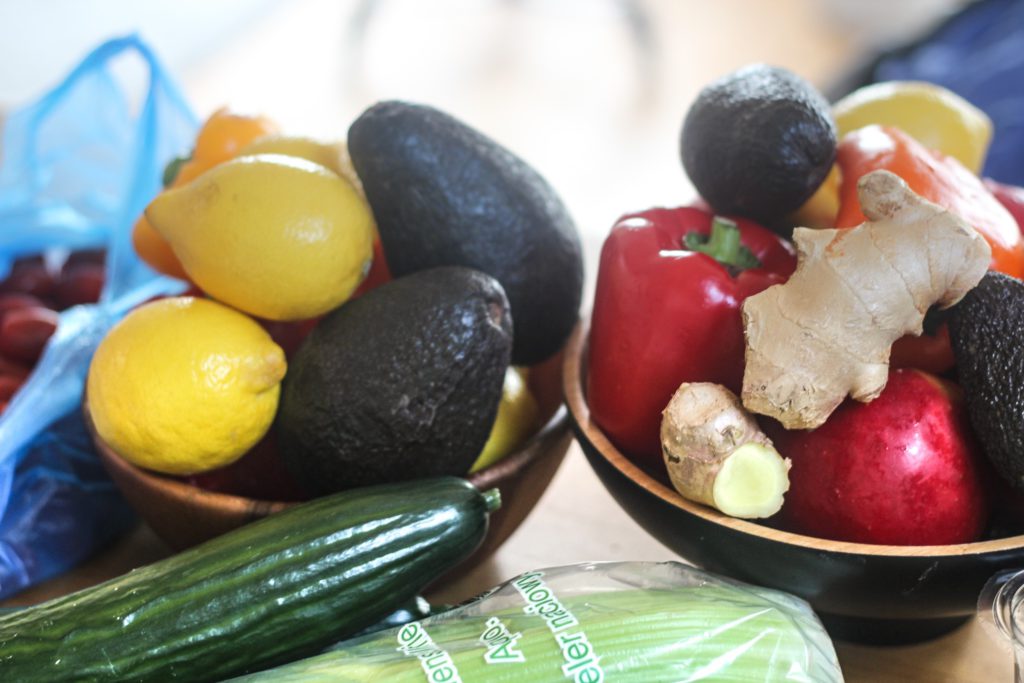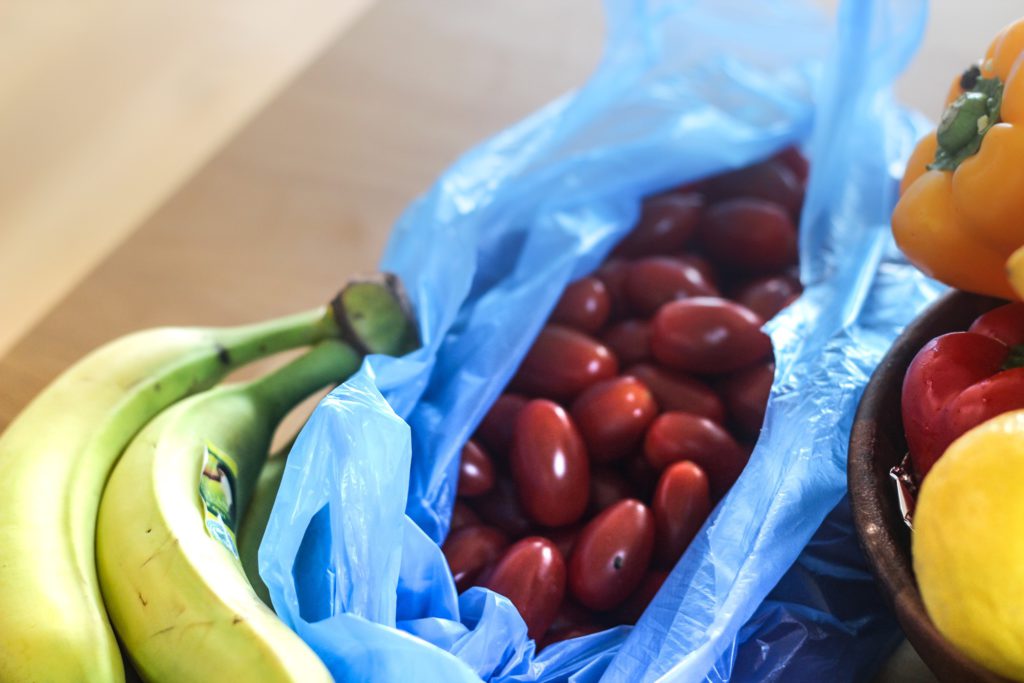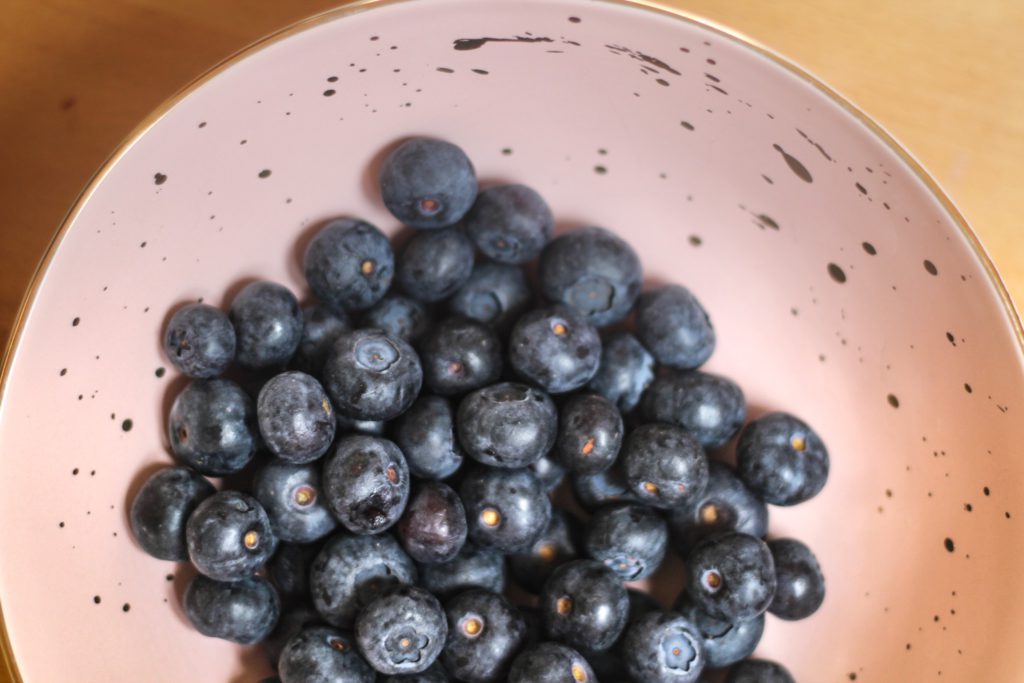 Meteen aan het snacken geslagen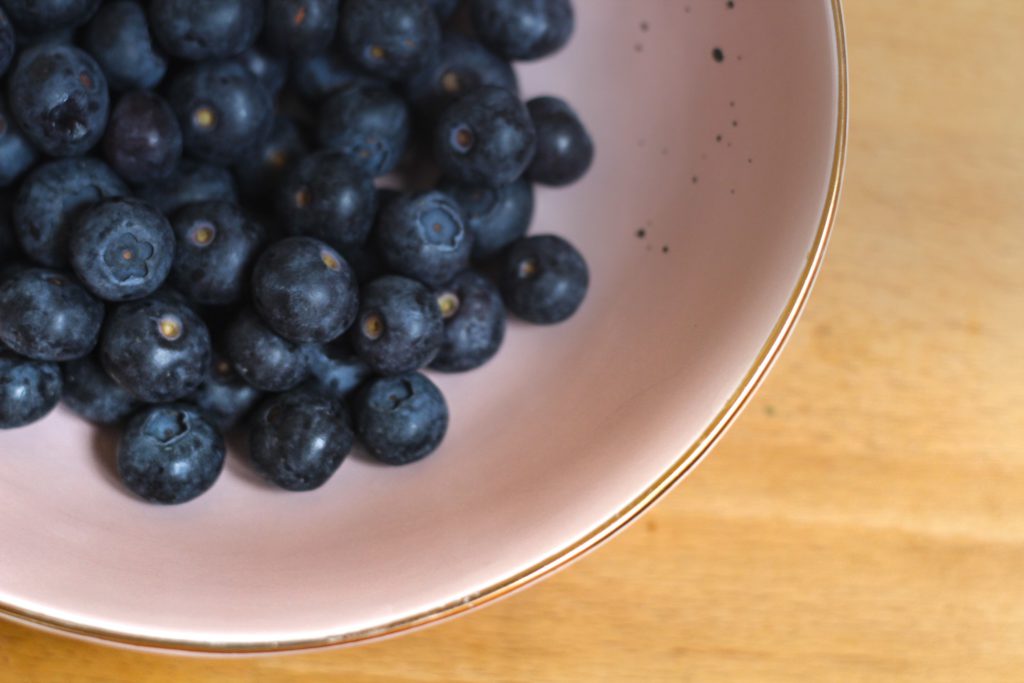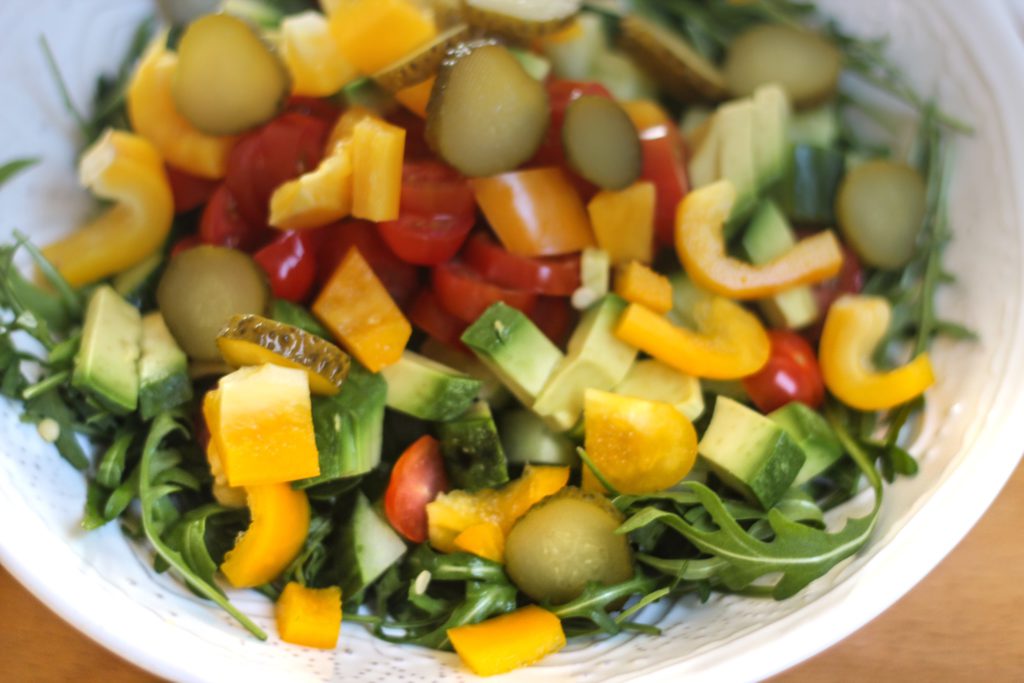 Een zomerse salade met rucola, paprika, augurk, avocado en tomaat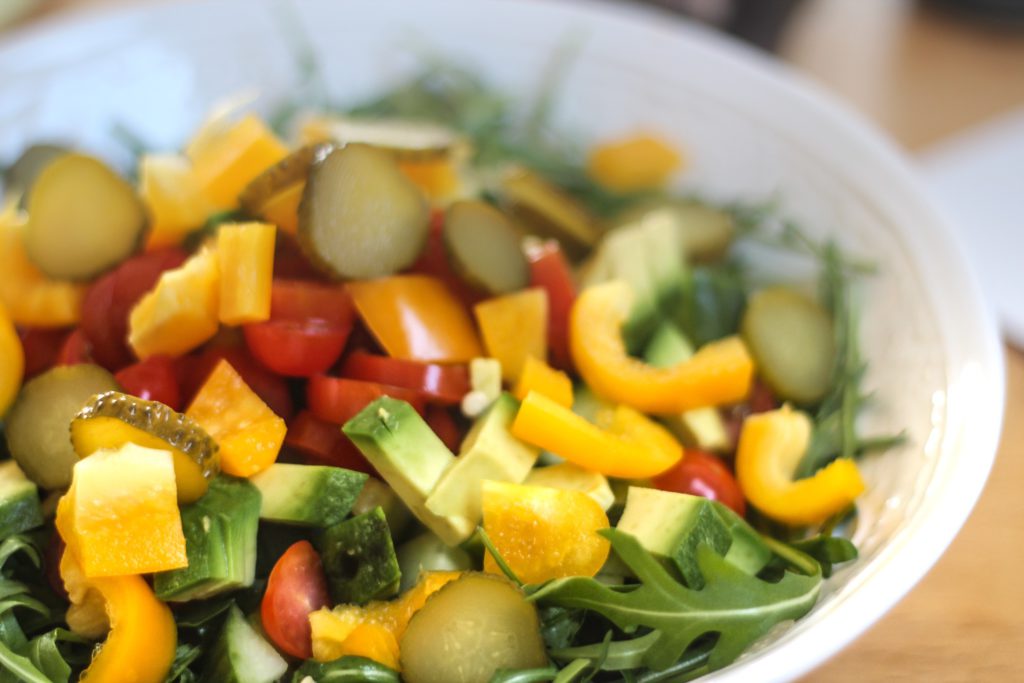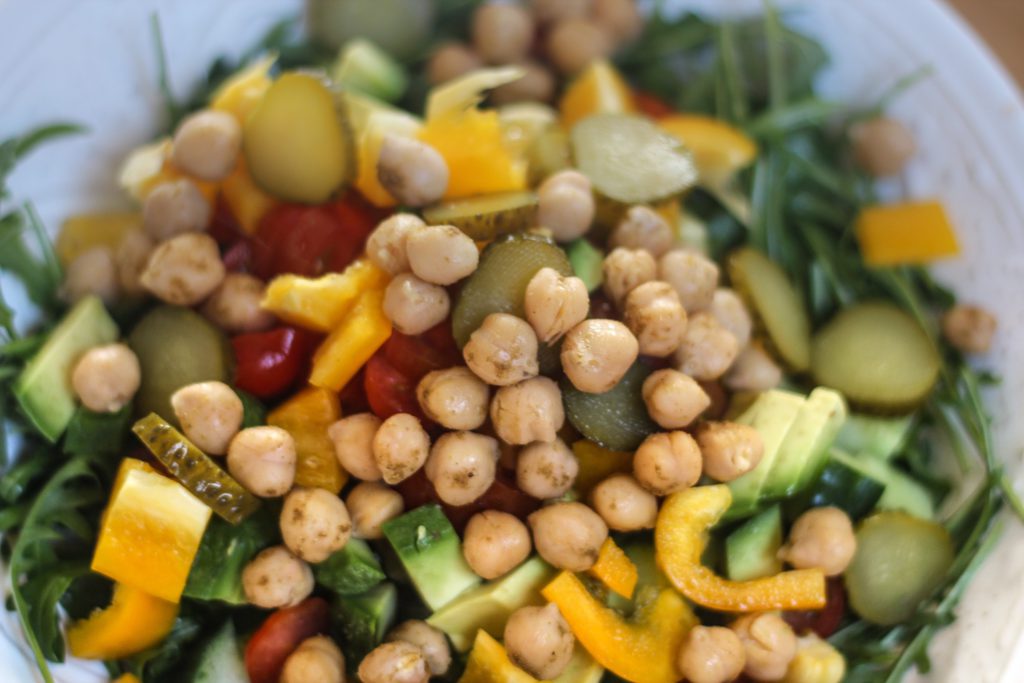 + kikkererwten gebakken met wat komijn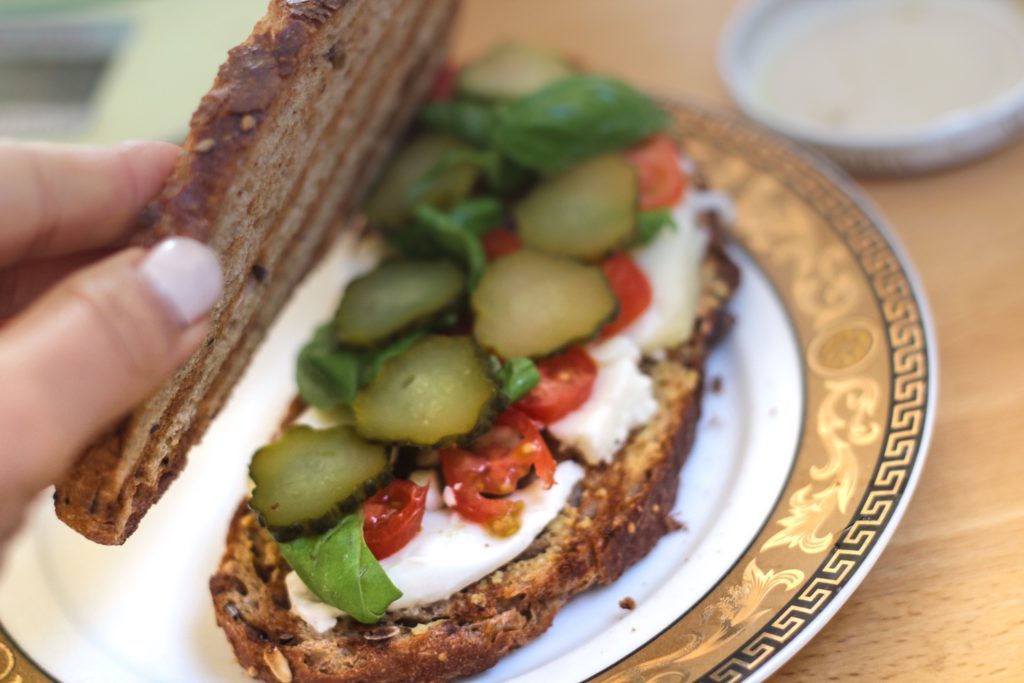 Tijd voor een nieuw broodje met mosterd, mozzarella, tomaat, basilicum en augurk.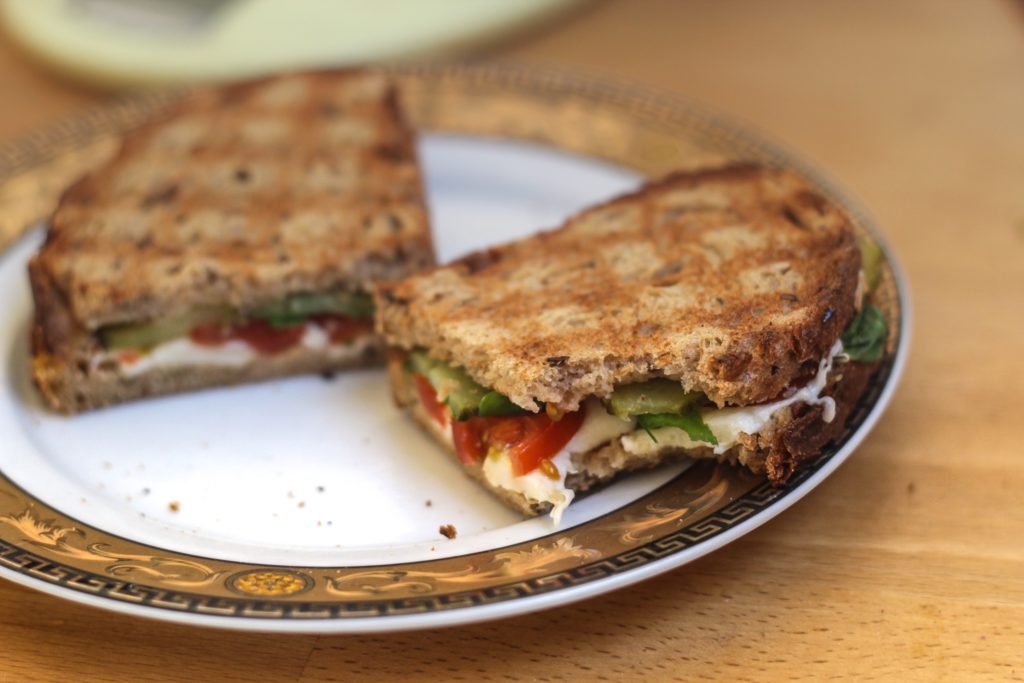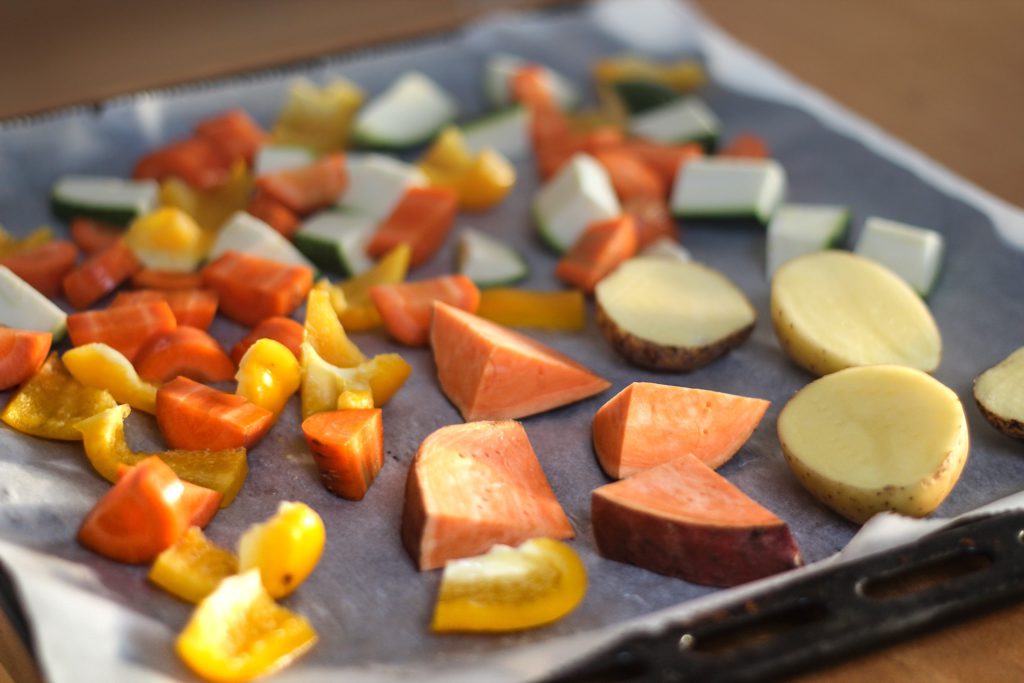 We vallen een beetje in herhaling, maar dat komt ook omdat ik het zo lekker vind én zoveel in huis heb.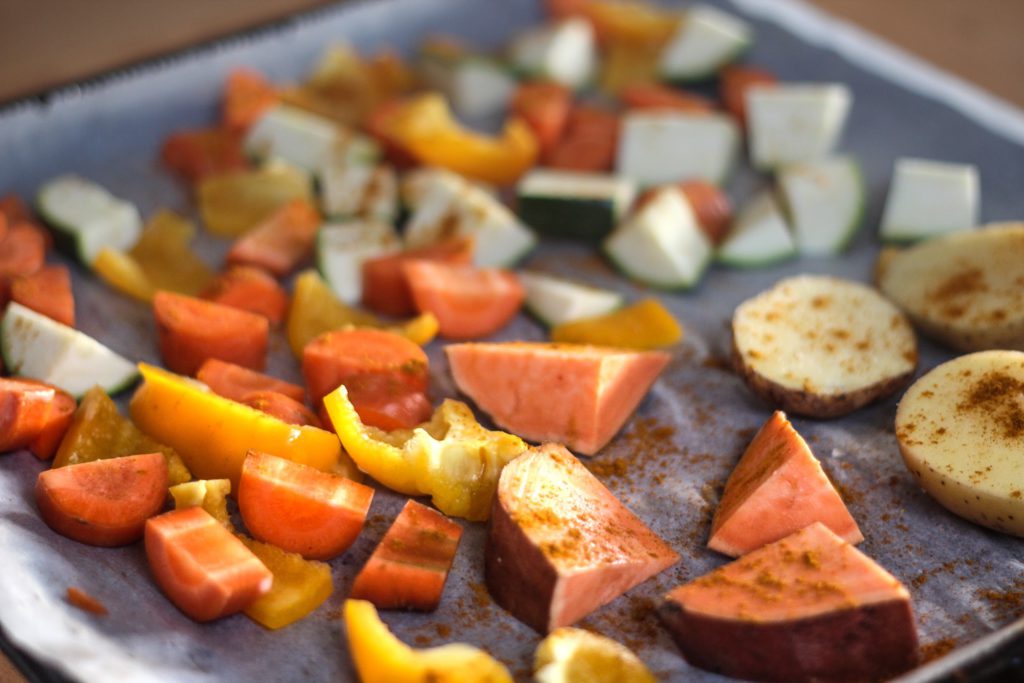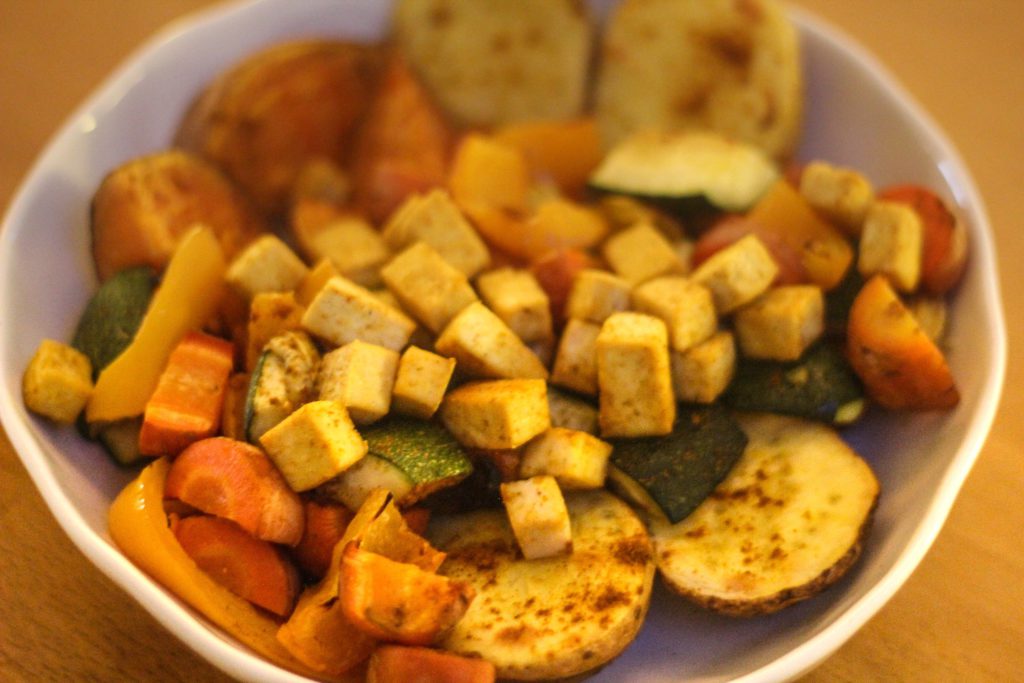 Deze keer met wat tofu bovenop.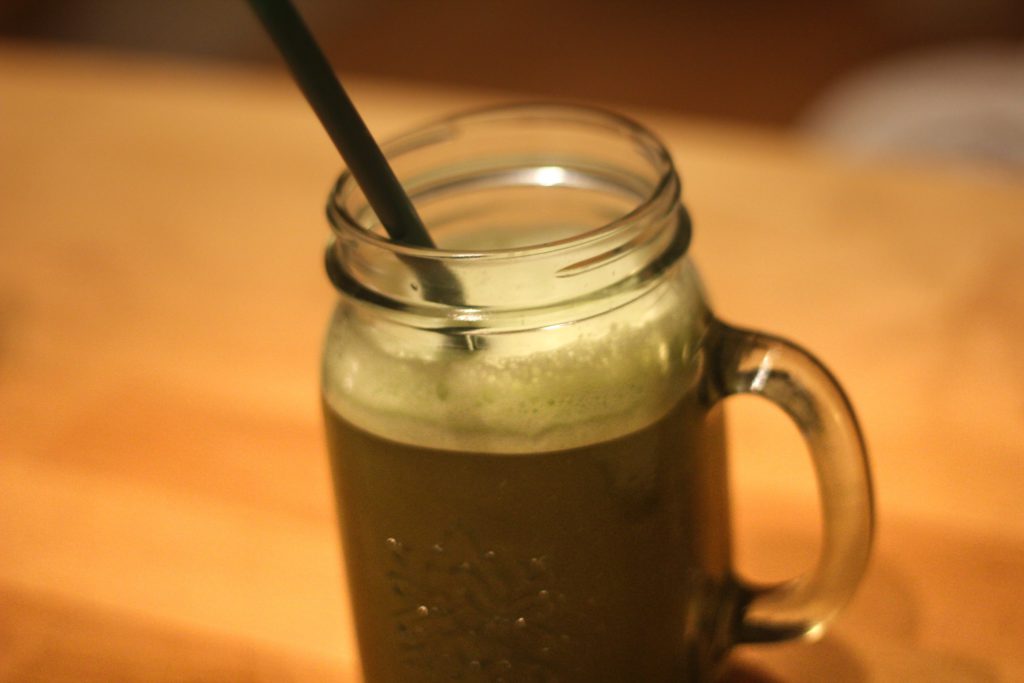 Selderijsap, vers van de pers.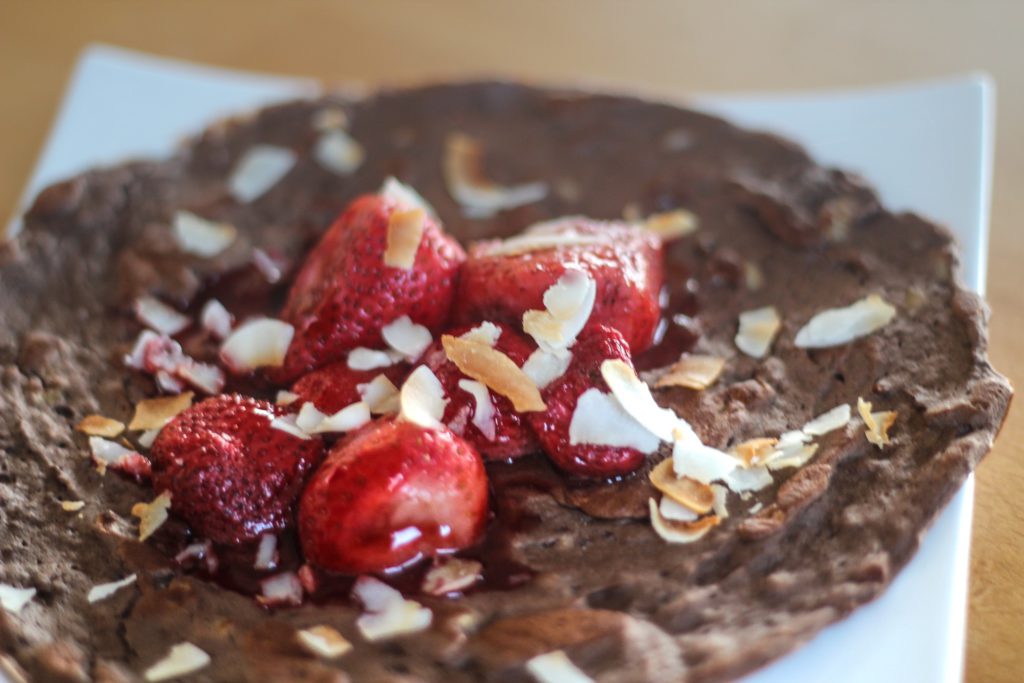 Een heerlijke zomerse banaan-ei pannenkoek.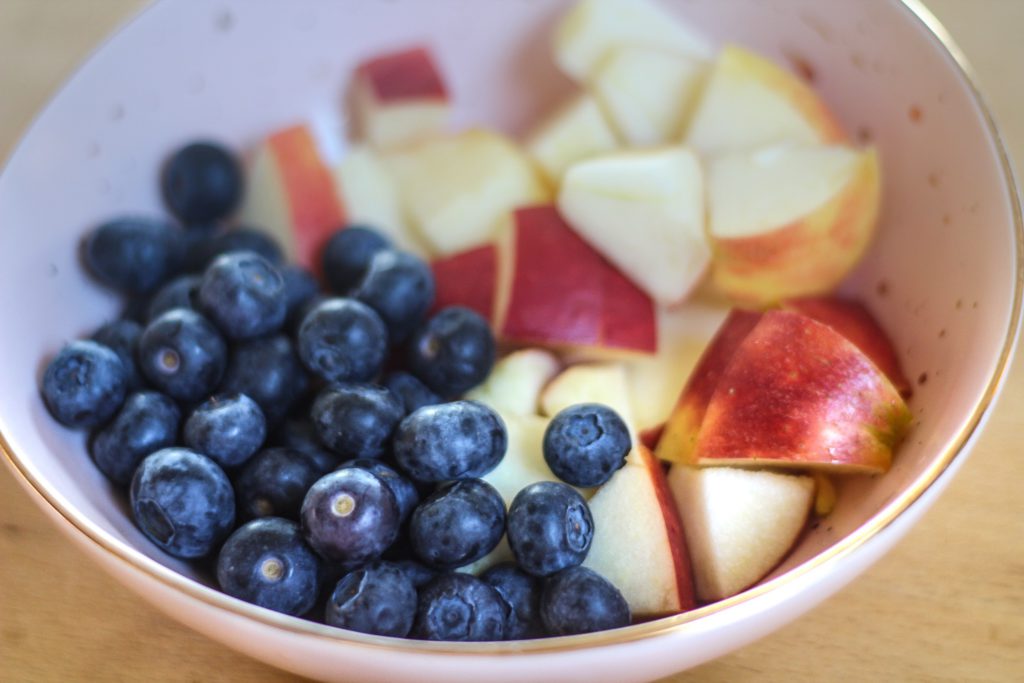 Is het al snack tijd? Appel + bosbessen. Of blauwe bessen, ik zie nooit het verschil en noem het altijd bosbessen.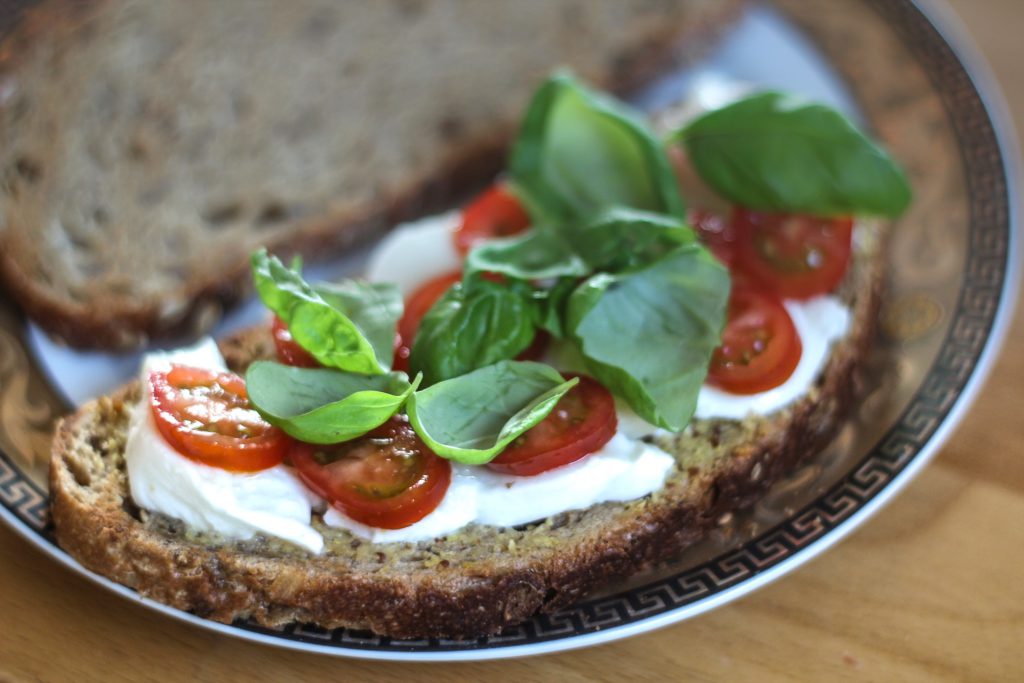 Same old, maar zo zo zo lekker fris!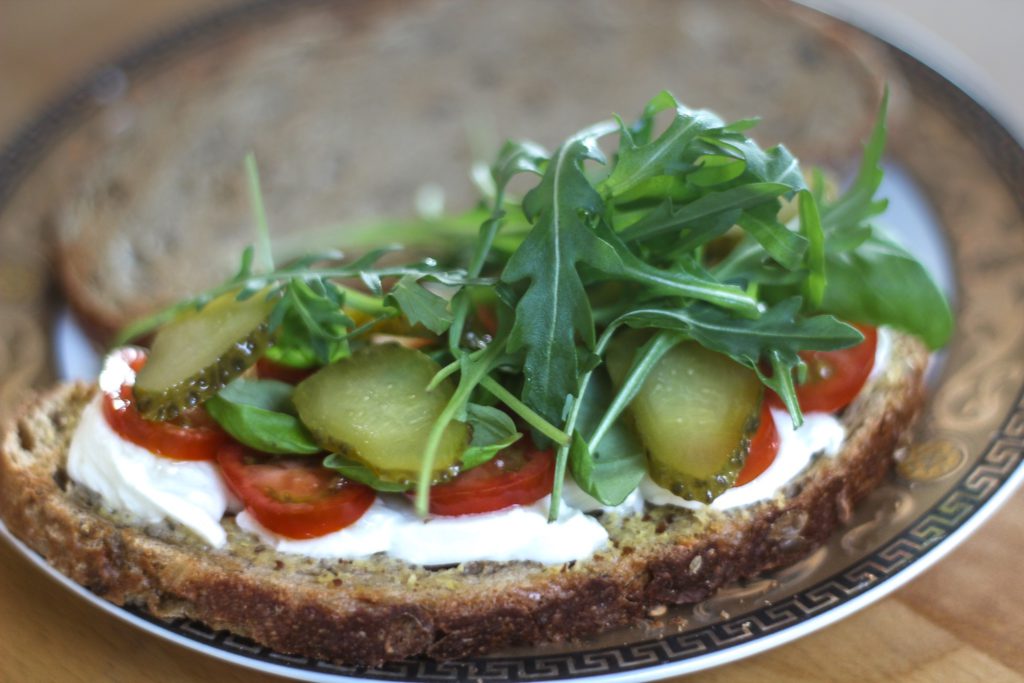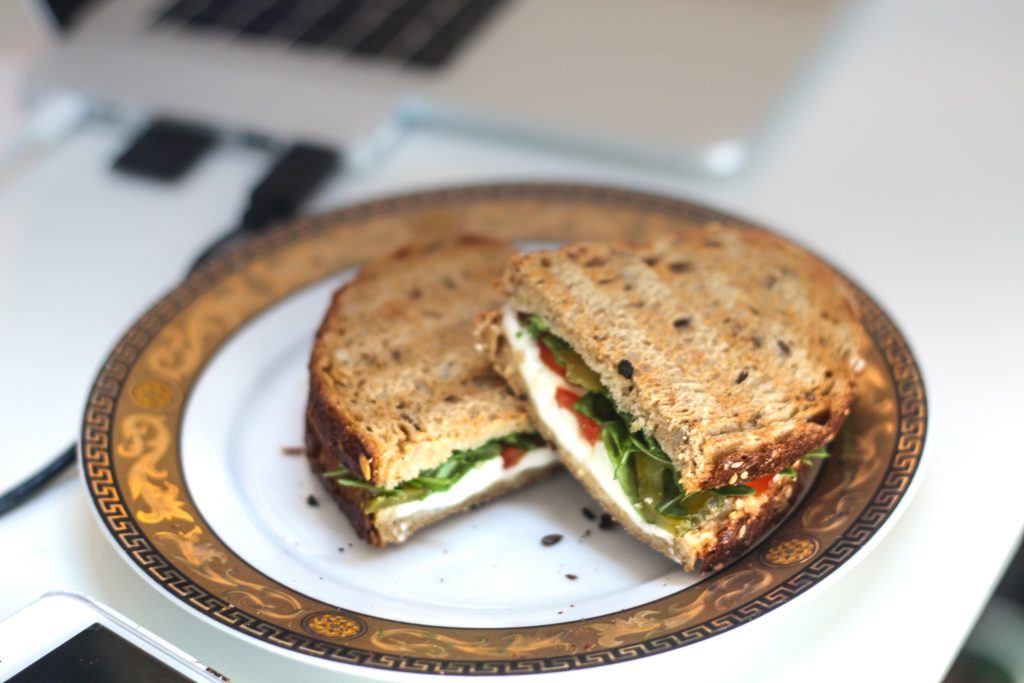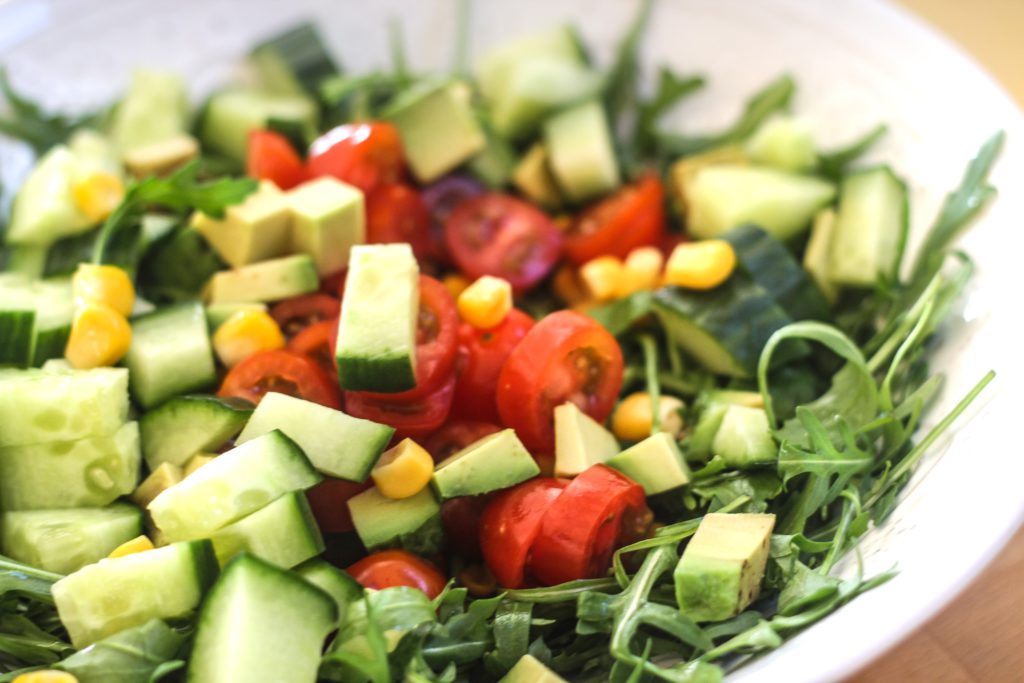 Wat een berg groente is er toch door mijn lijf gegaan de afgelopen week, haha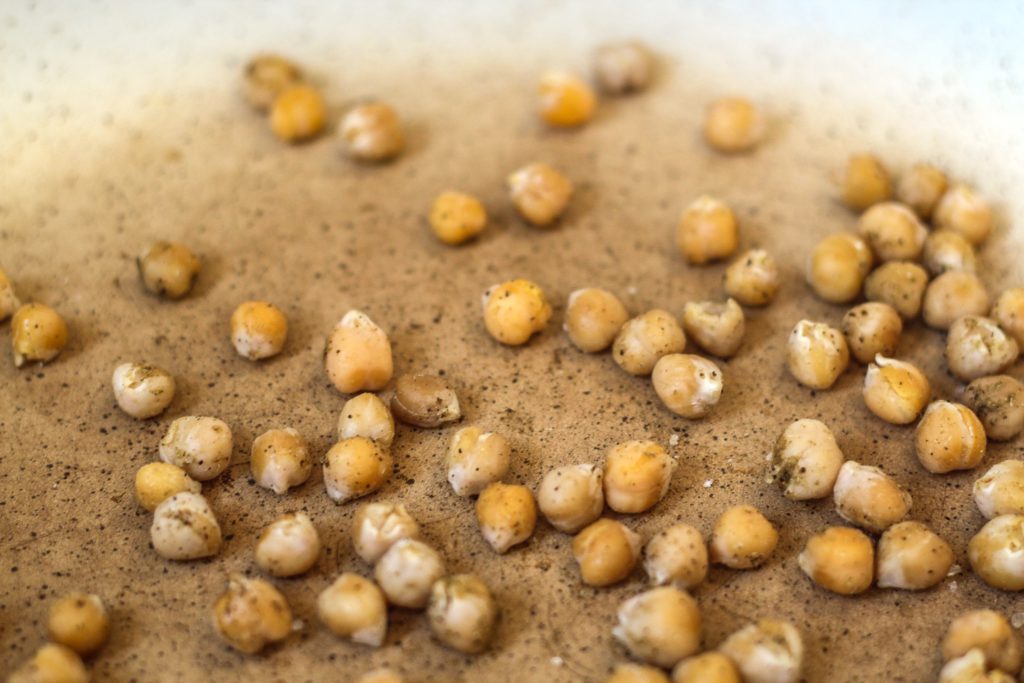 Kikkererwten met wat komijn en zout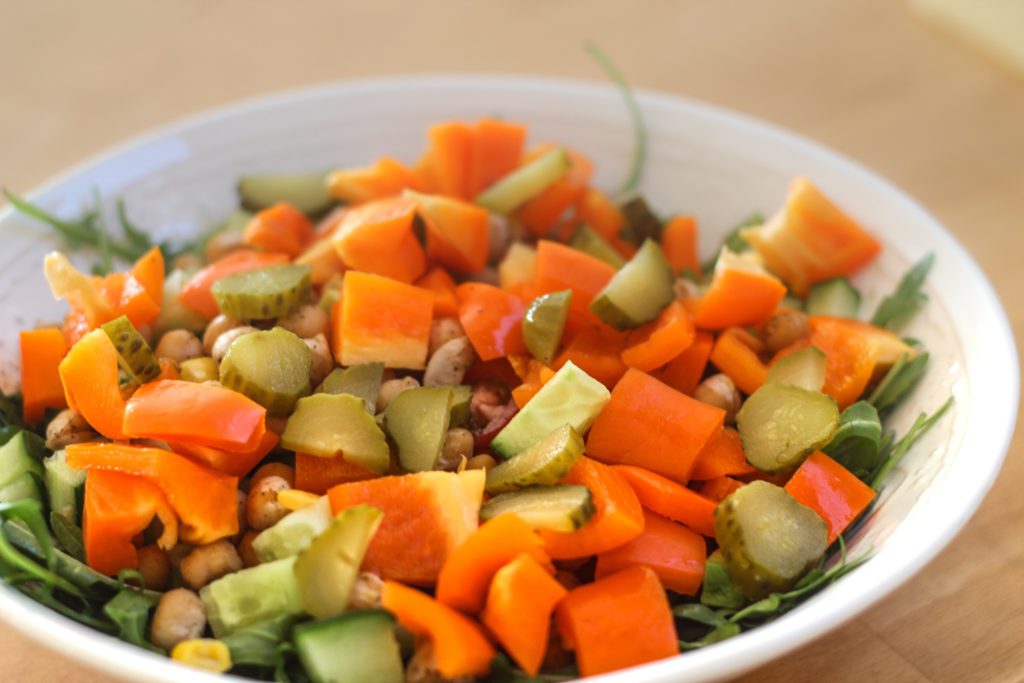 De salade staat klaar!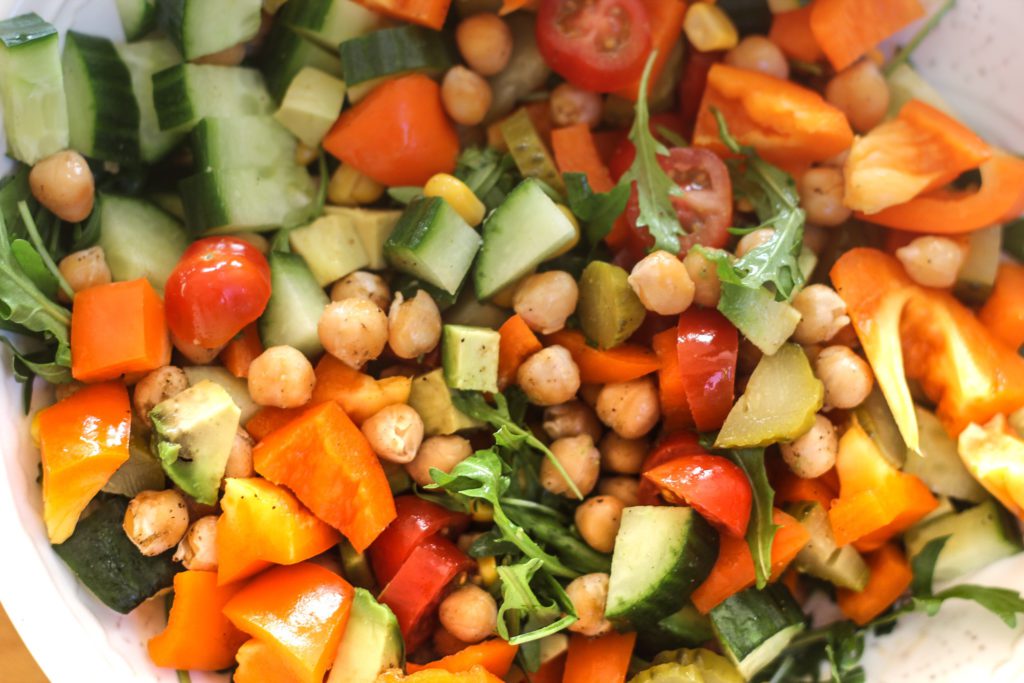 Ready.. Set,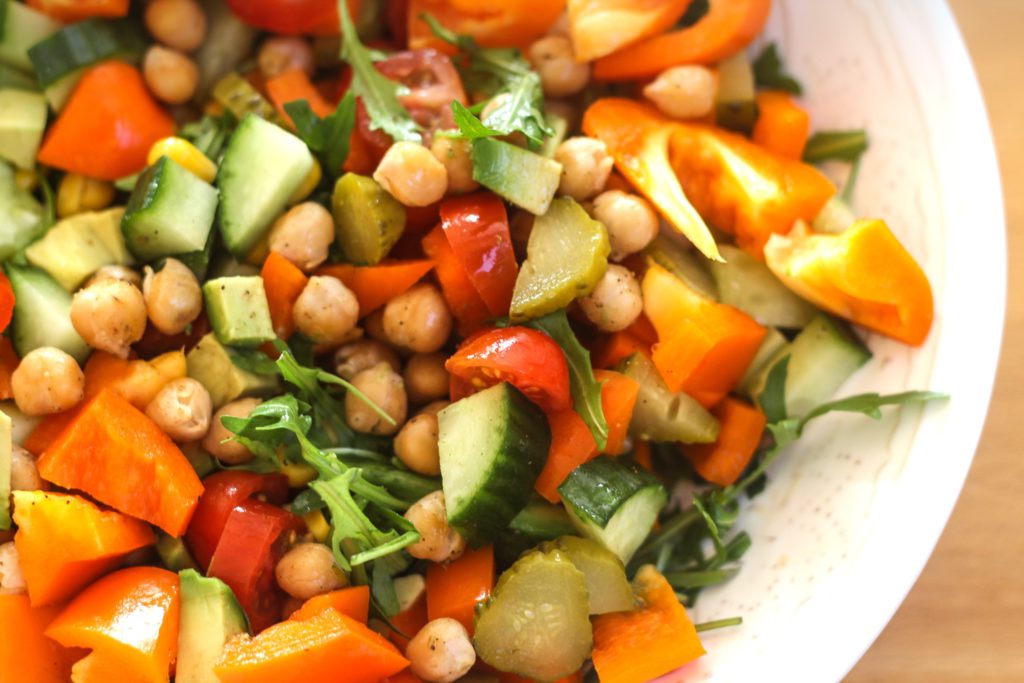 Aanvallen!!!
Ik kan enorm uitkijken naar de lente maaltijdjes in de zon de komende maanden.
Zijn er bepaalde gerechten die jij graag eet of maakt wanneer het zonnig weer is?