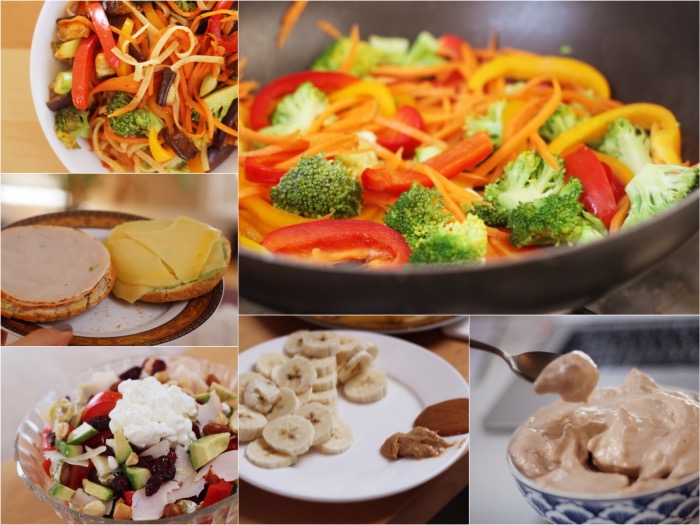 Het is weer voedingsdagboektijd! Kijk je mee naar wat ik de afgelopen tijd naar binnen heb gewerkt? Je mag altijd vragen stellen omtrent bereidingswijze, welke producten etc. Echter heeft het geen zin om te vragen naar calorieën en hoeveelheden, dit houd ik niet bij. Haal vooral inspiratie it deze posts en maak je niet zo druk over wat je nou 'zou moeten doen' of 'niet zou moeten doen' omtrent eten. Je moet niks, je mag doen waar je zelf zin in hebt, het is jouw leven!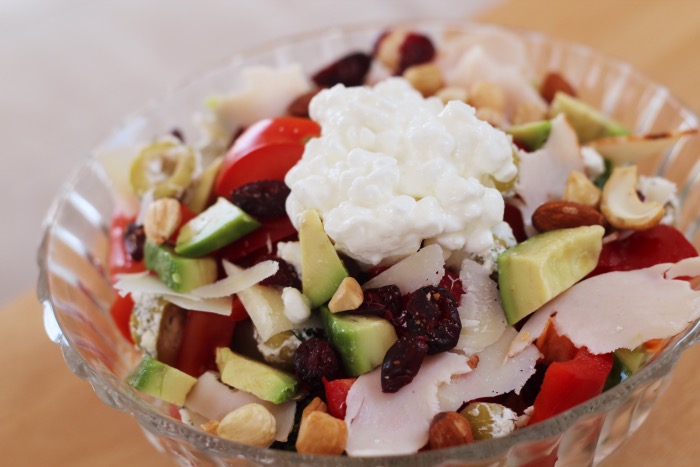 Super super super rijkgevulde salades zijn mijn ding. Het lijkt een bak vol met toppings, maar dat is niet zo. Onderin zit vooral veel groente (sla, komkommer, tomaat, broccoli etc.), maar voor de foto zet dit er het beste uit 😉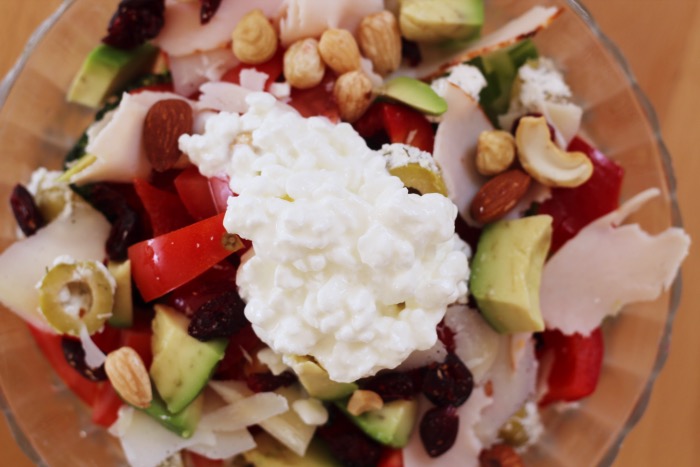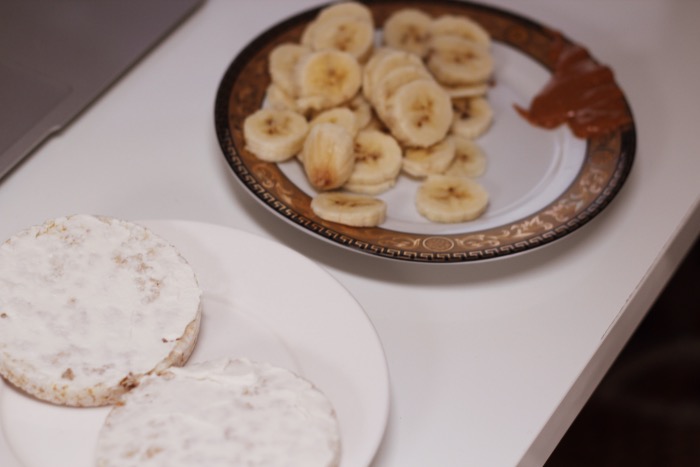 Twee rijstwafels met zuivelspread, een banaan met pindakaas om in te dippen 🙂 hmmmm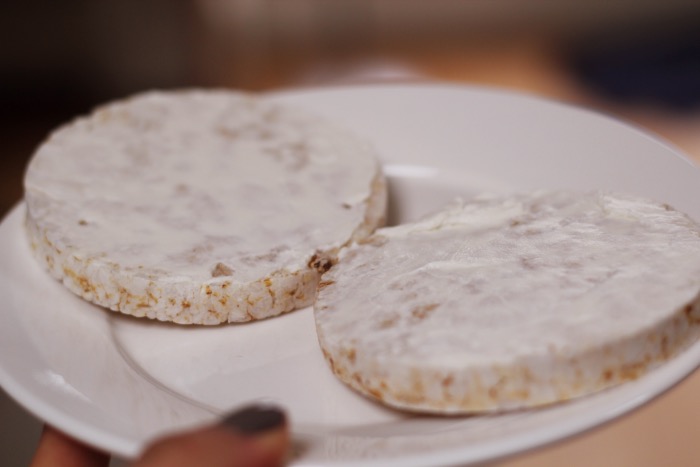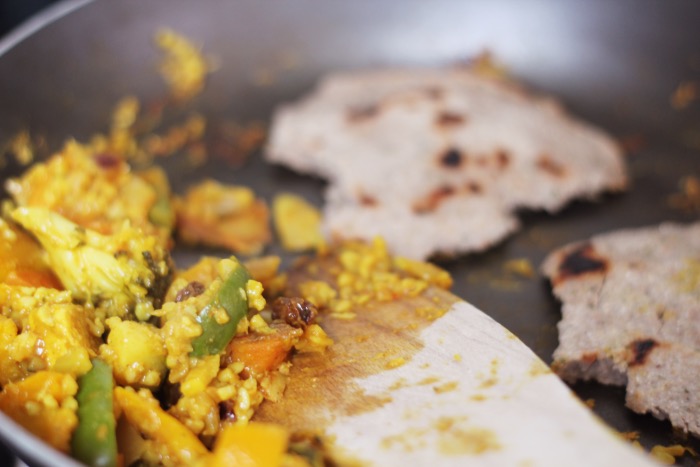 Restjes van de Kikkererwten dorsa met groente masala opwarmen en opeten: Zooooooooo lekker! Oja, ik had er wat bulgur en rozijnen bij gedaan zie ik.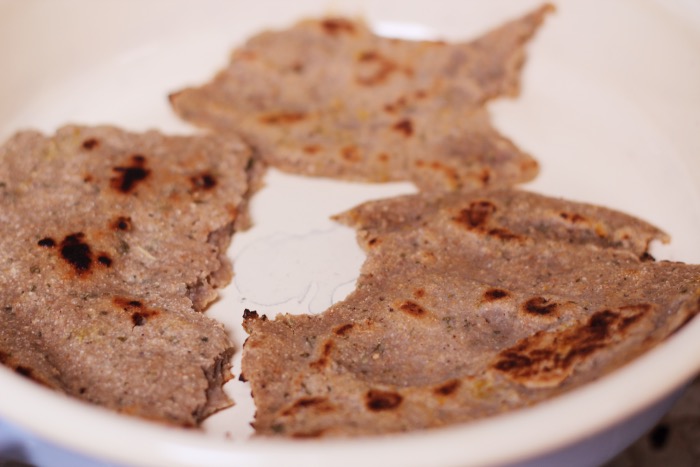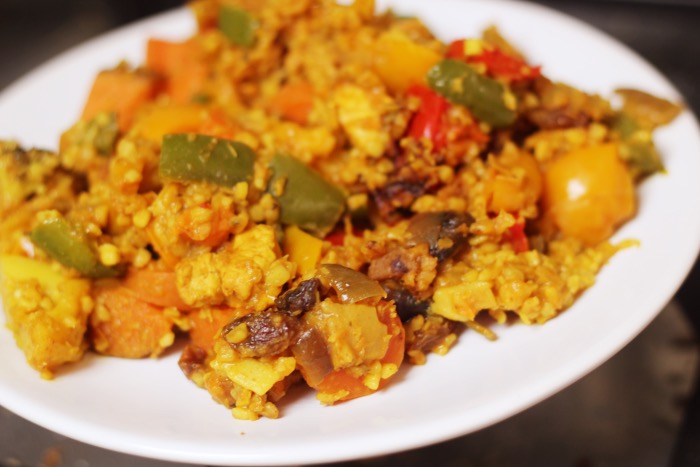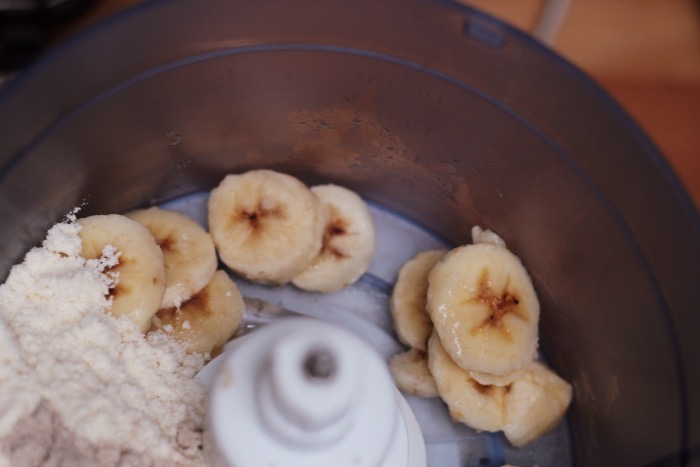 Bananenijs met eiwitpoeder in the making! Ik heb hier twee verschillende eiwitpoeders met elkaar gecombineerd. Deze variant van MyProtein is heel 'clean' en deze is gemaakt van soja eiwit met chocolade smaak van Body en Fit. Ik kan er pas meer over zeggen als ik er een tijdje mee heb geëxperimenteerd, voor nu probeer ik van alles 🙂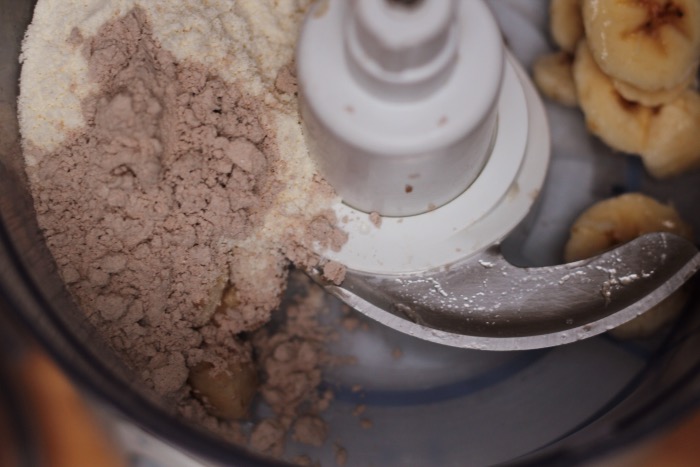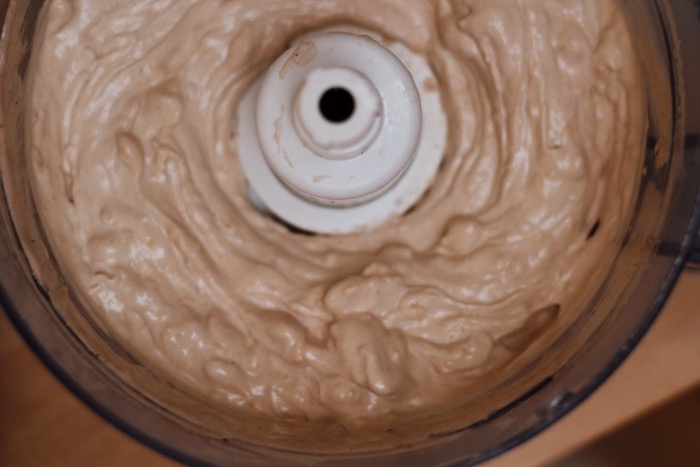 Ik deed er ook nog wat bevroren mango bij, vandaar de 'klontjes'.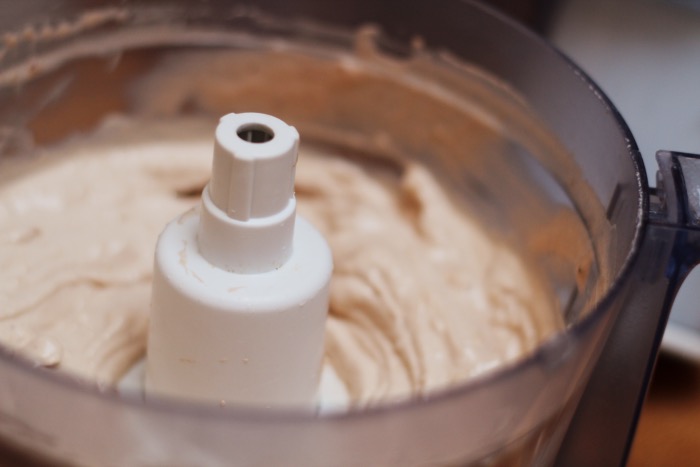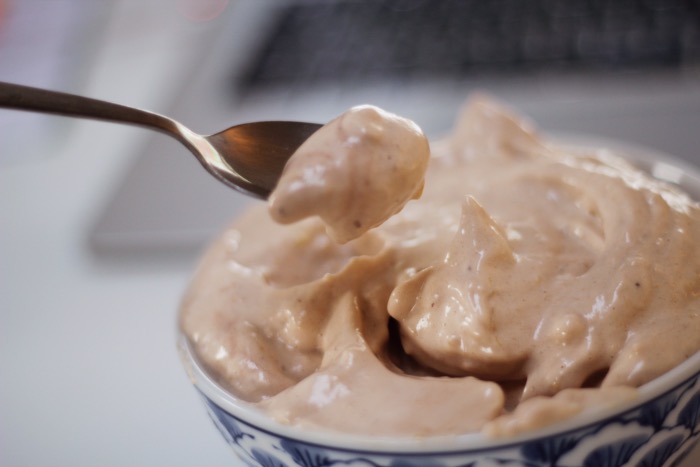 JUMMM!!!! Het wordt helemaal 'fluffy'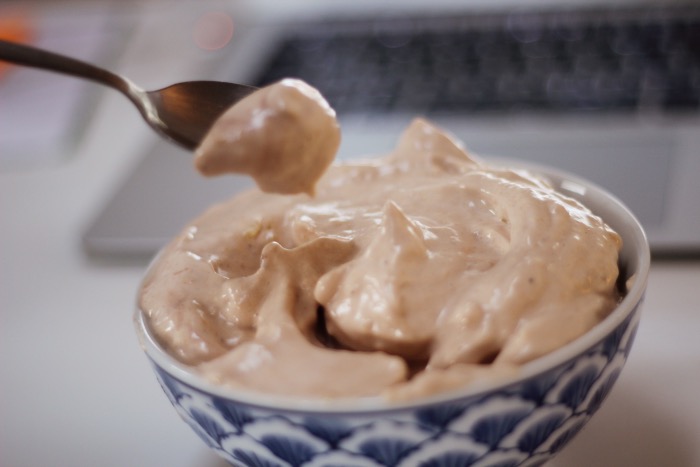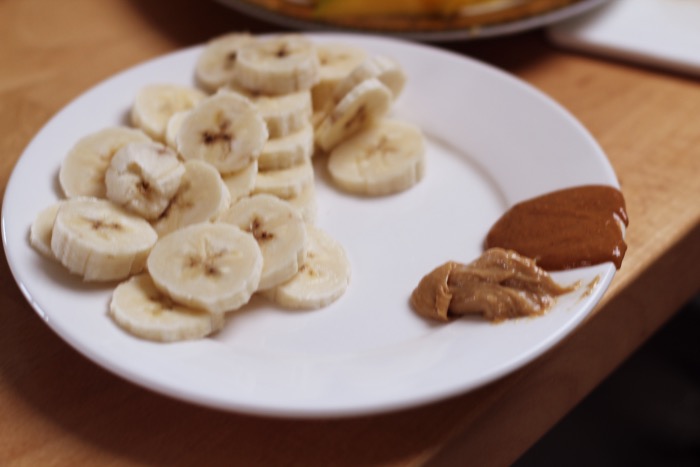 Banaan met cashewpasta (oh yes!) en pindakaas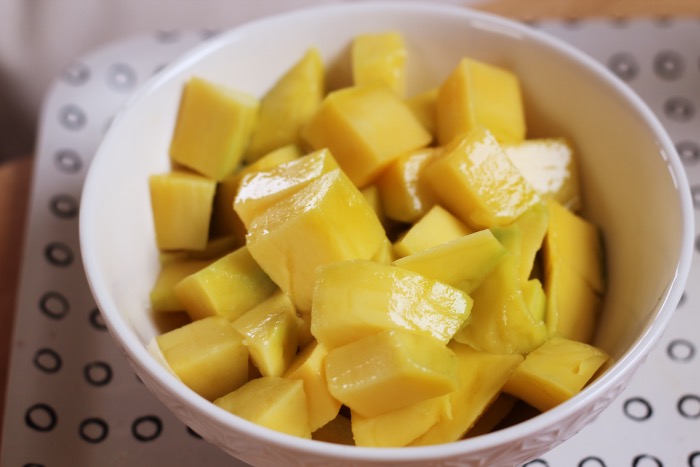 Mango 🙂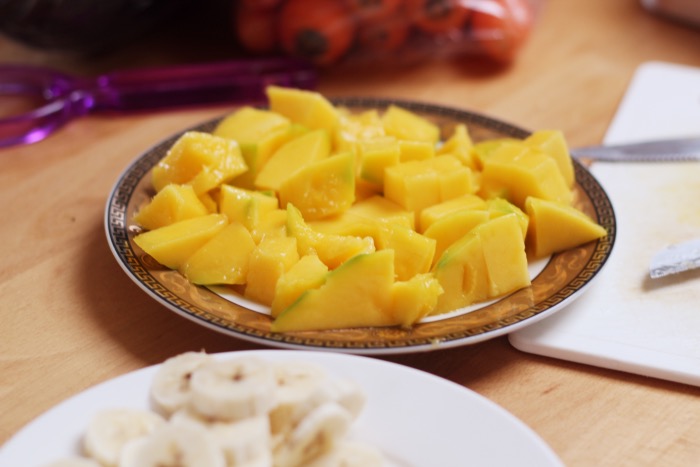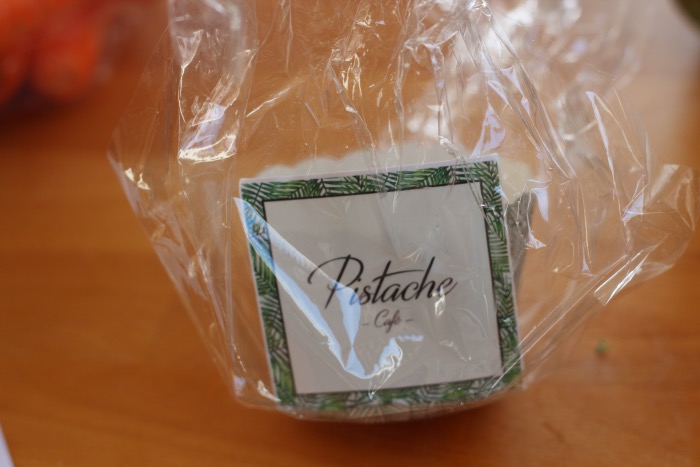 Van Pistache cafe een uitnodiging ontvangen met lekkers erbij! Dat is nog eens leuk 🙂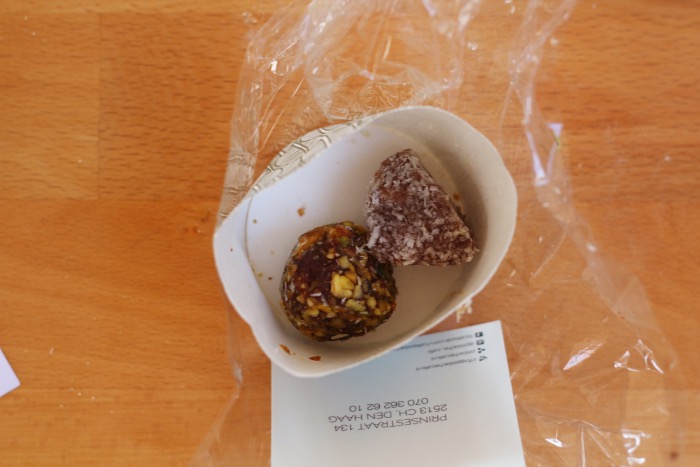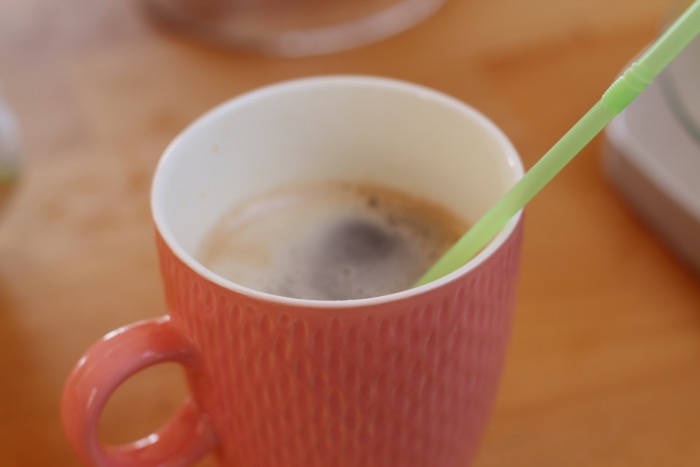 Daar hoort koffie bij.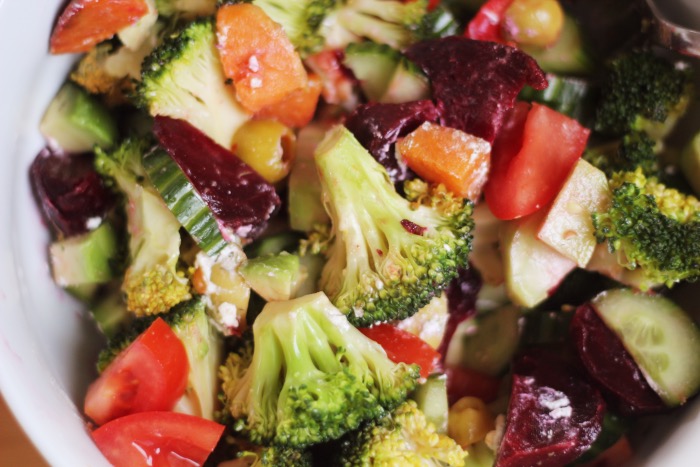 More salads!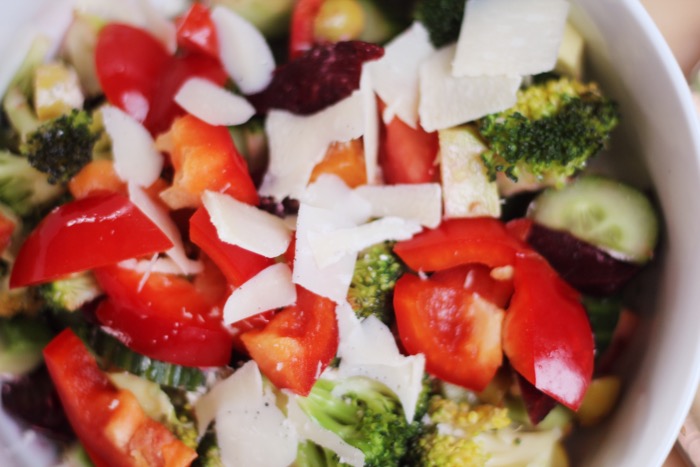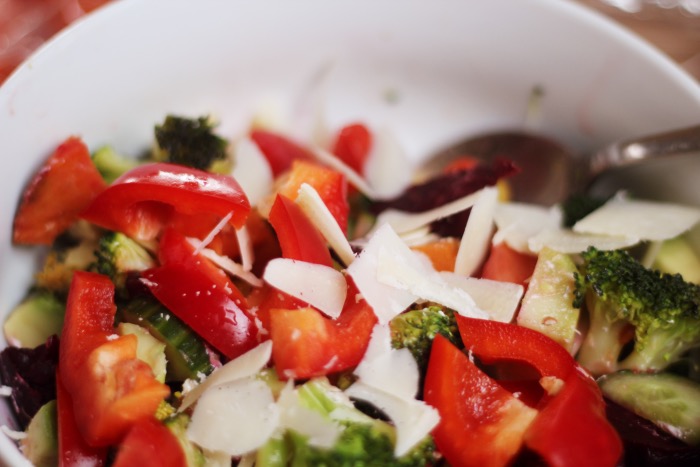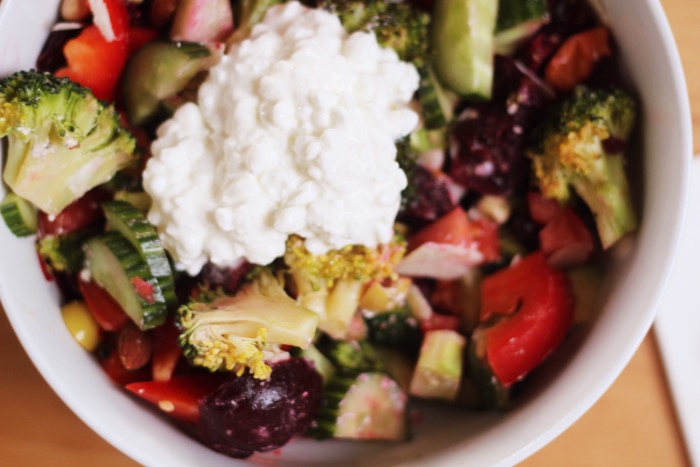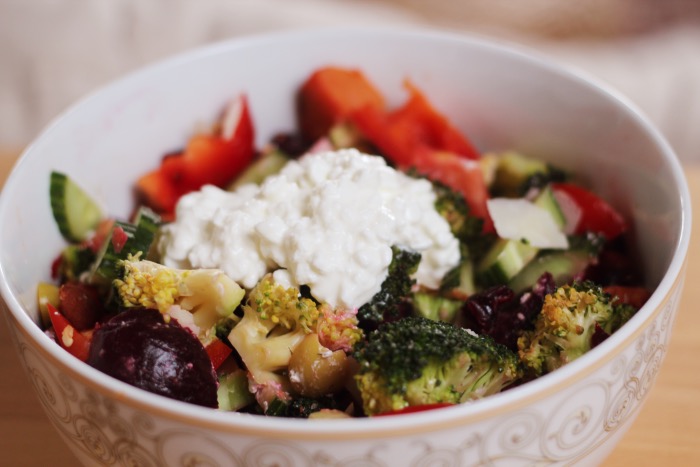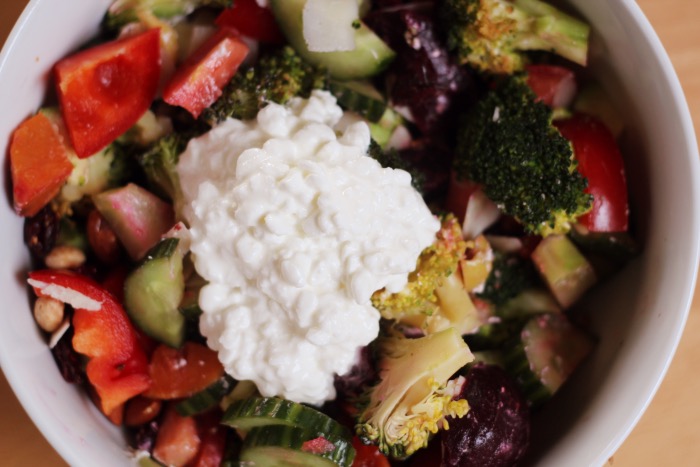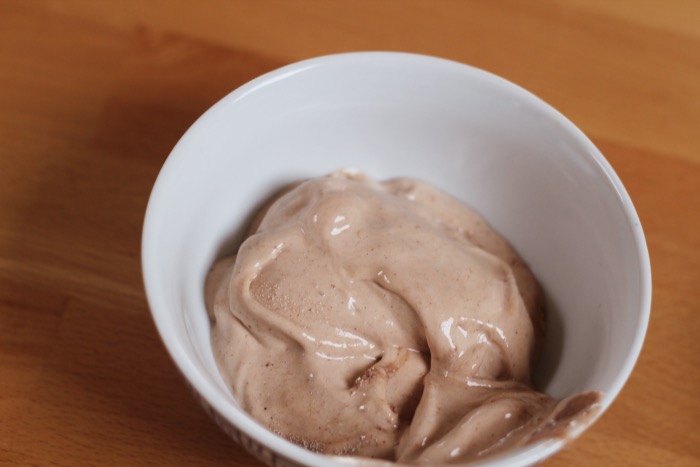 Mwa, wel oké ijsje geworden!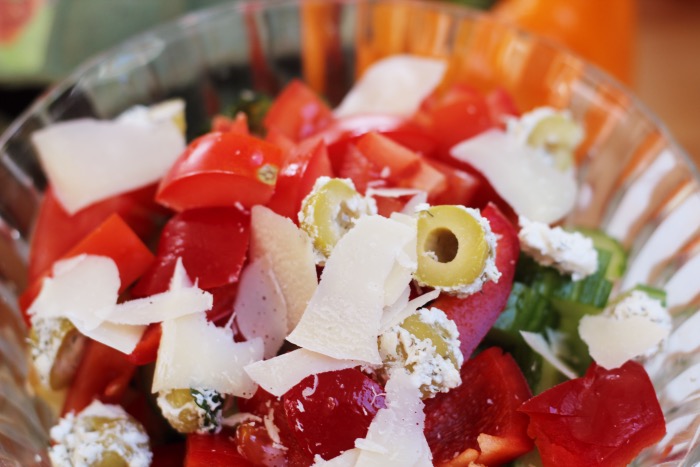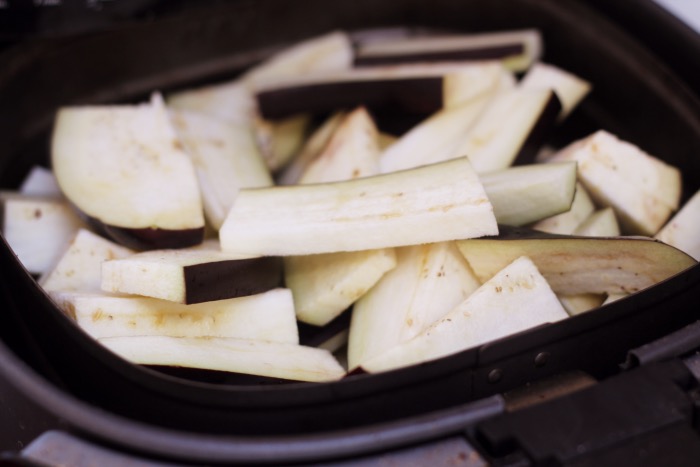 Aubergine in de airfryer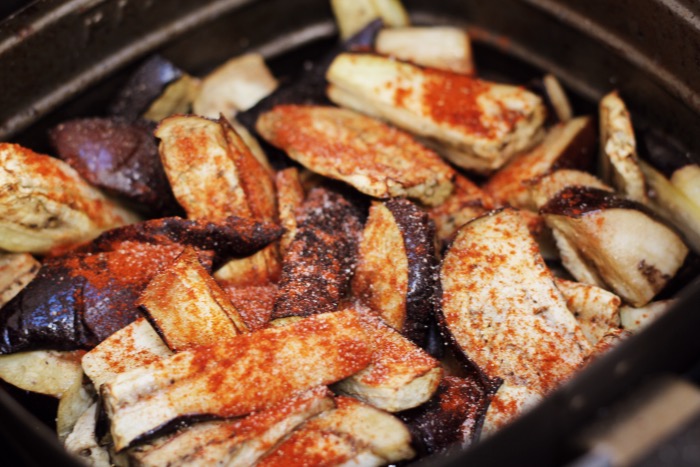 Met heel veel paprika- en knoflookpoeder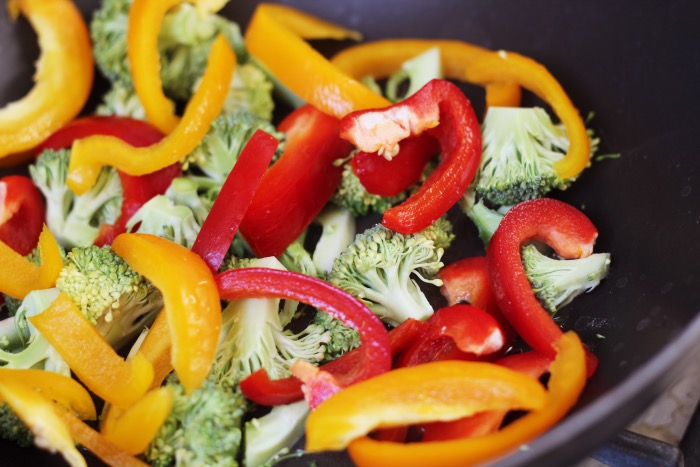 Zoveel groente in huis, wokken met broccoli en paprika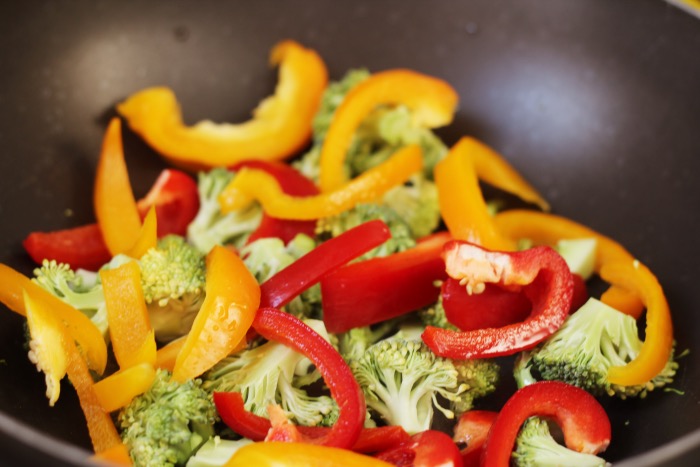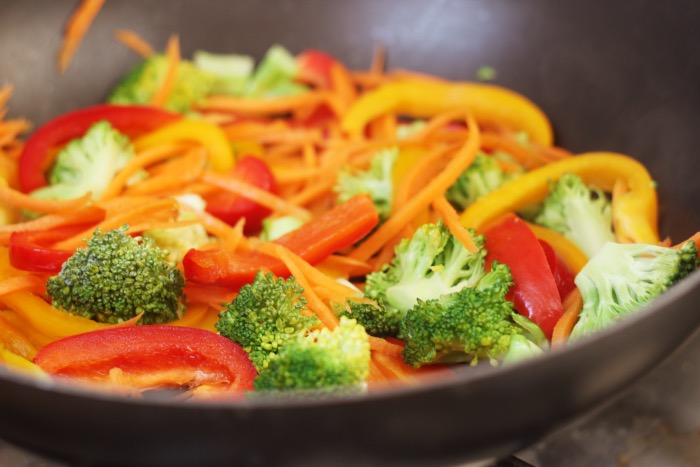 Wortel door de julienne schiller erbij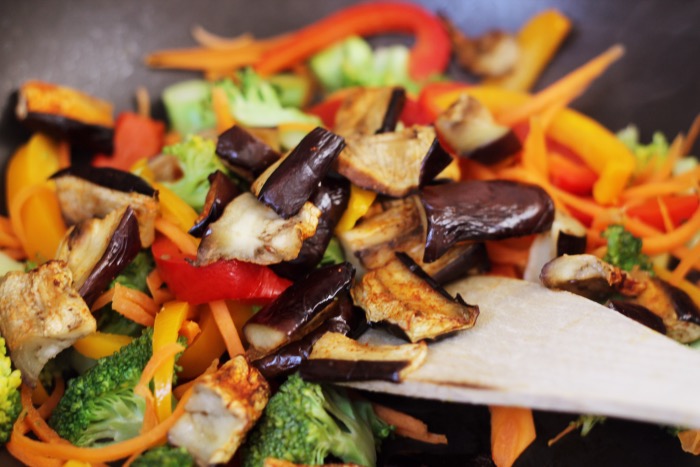 En een beetje van de aubergine uit de Airfryer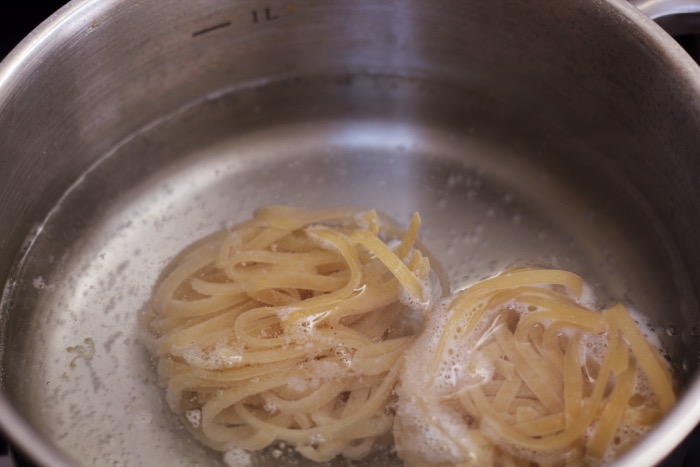 Twee nestjes mie koken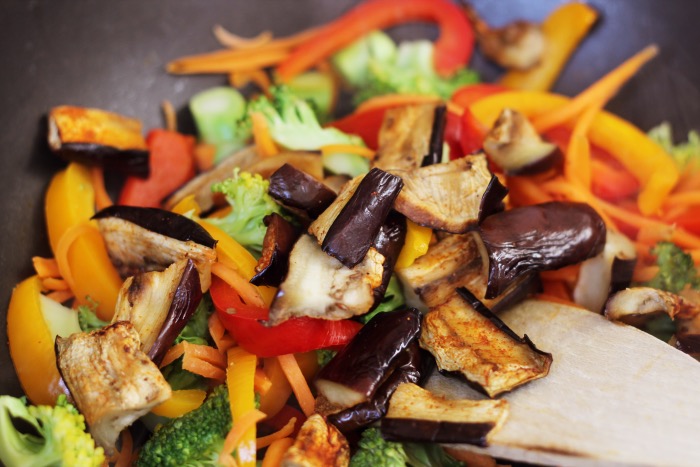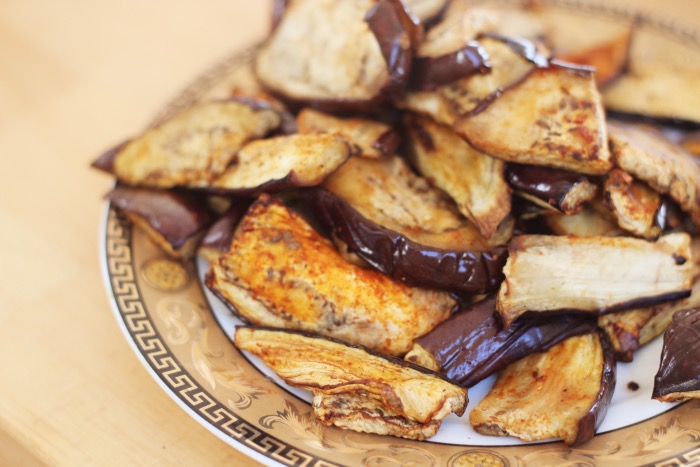 Het was nogal veel aubergine, dus dat gaat ernaast op een bordje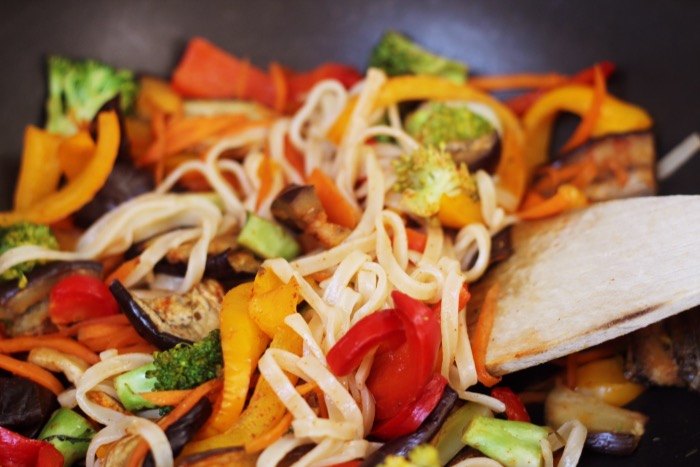 Gekookte mie erdoor en klaar! Oja, en nog wat chilisaus omdat ik er gek op ben.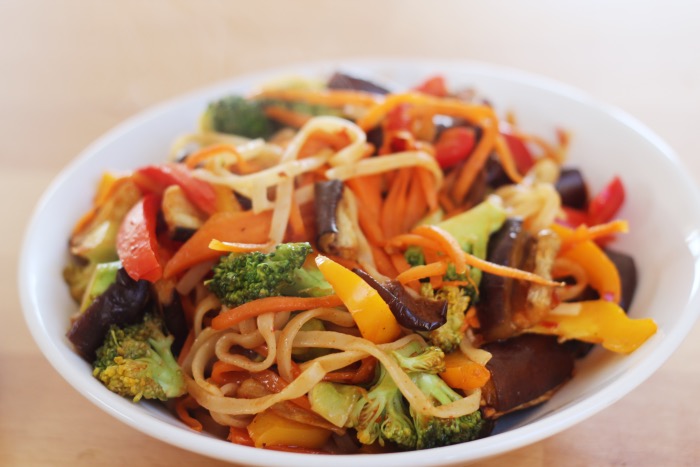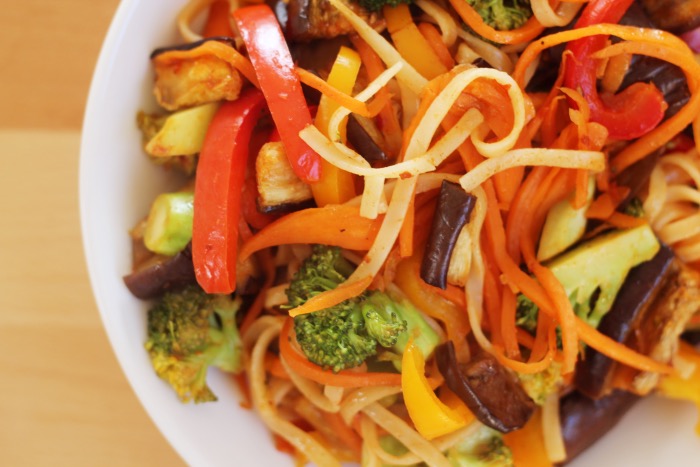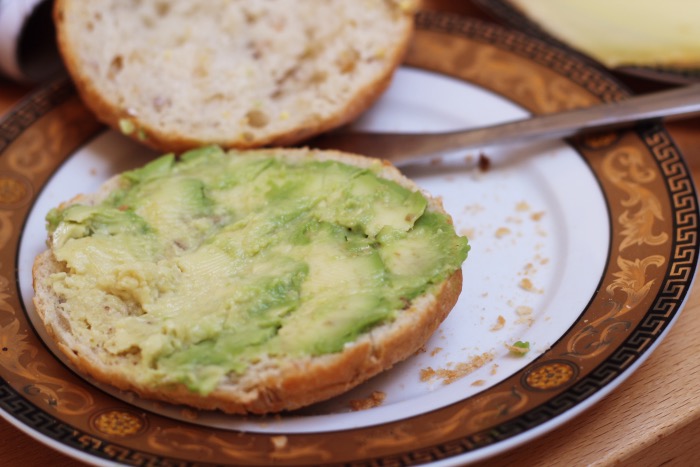 Broodje met avocado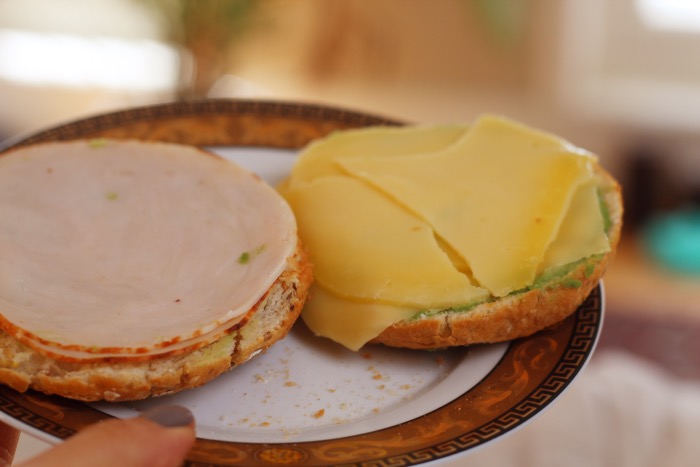 Belegd met wat laatste restjes kaas en kipfilet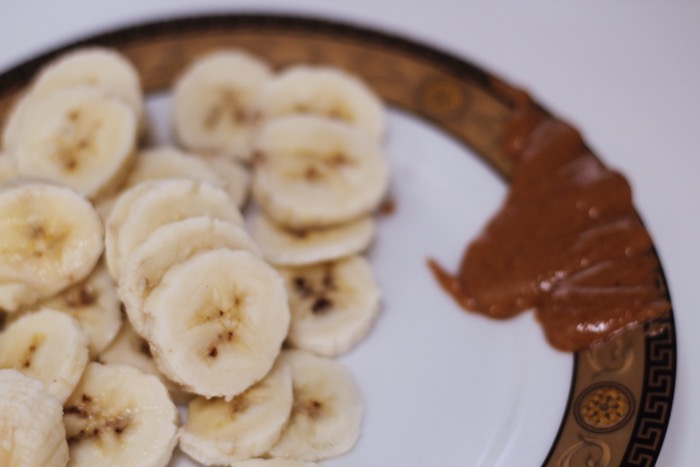 Met de goude-oude-combi sluit ik deze voedingsdagboek post af: banaan + pindakaas! 🙂