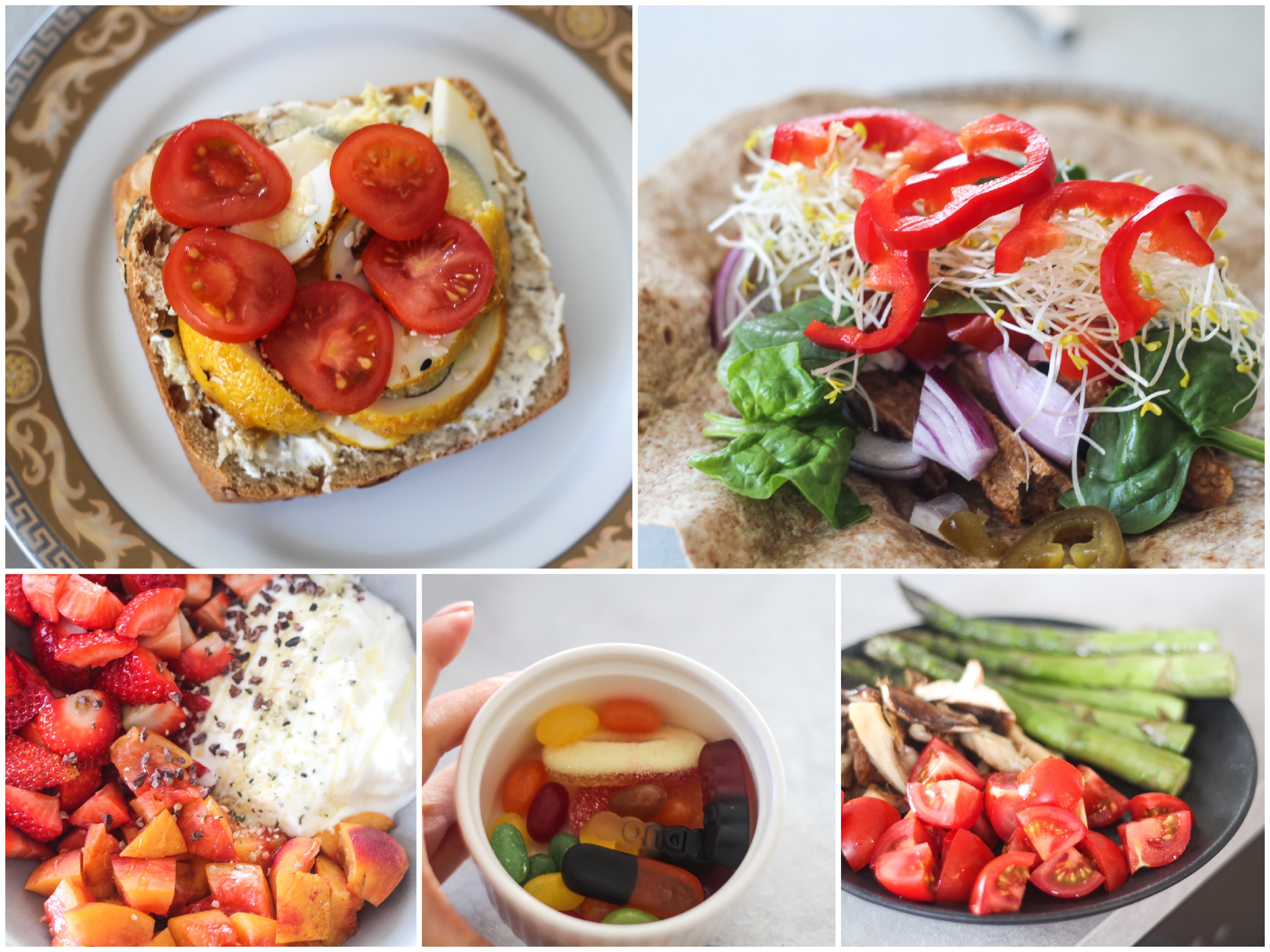 Het is tijd voor een nieuw voedingsdagboek! Voor wat ideeën, inspiratie of gewoon een nieuwsgierig kijkje in mijn 'eet leven'. Op naar wat ik de afgelopen tijd heb gegeten!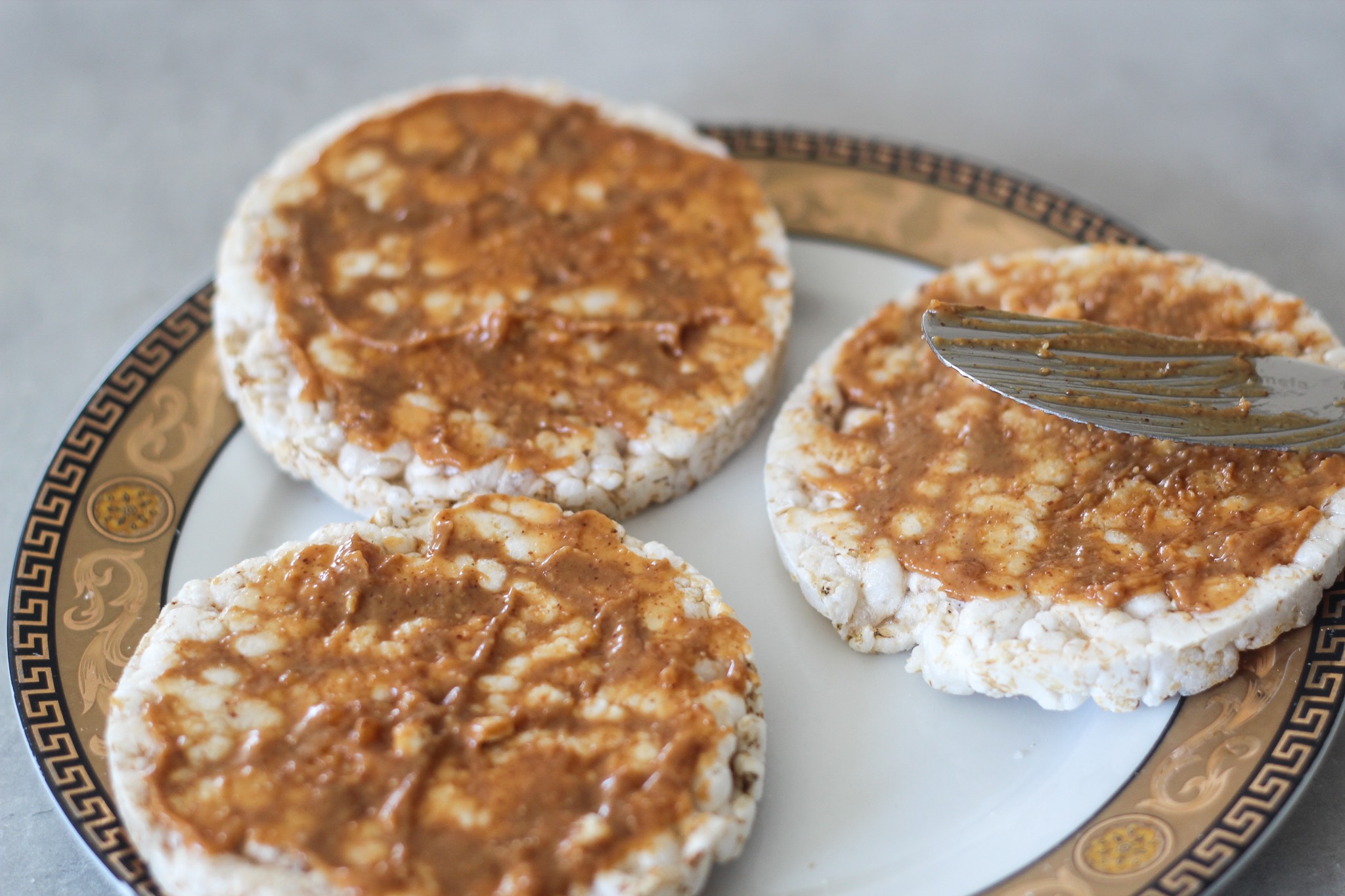 We beginnen natuurlijk weer met een klassieker: rijstwafels met pindakaas.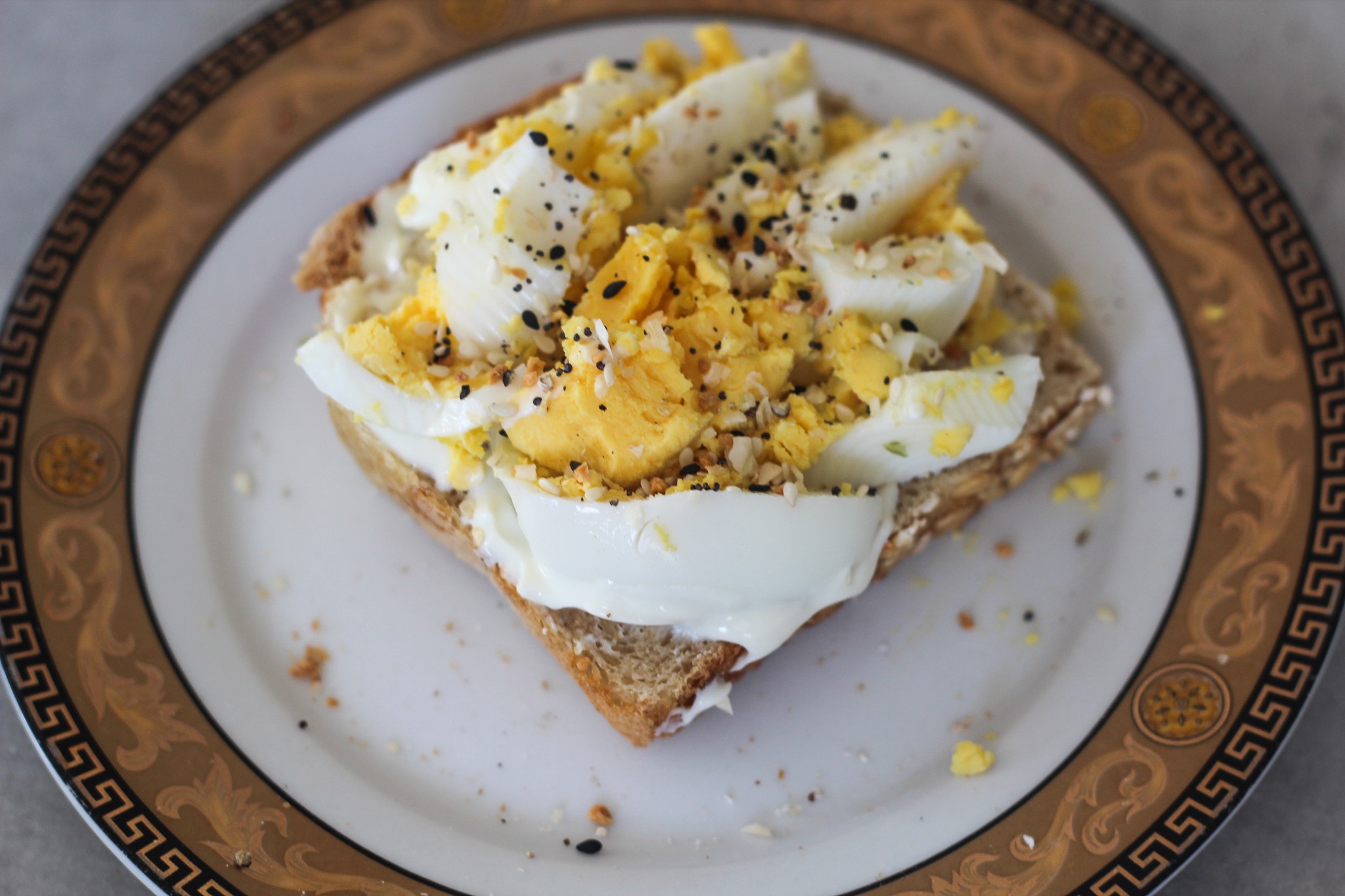 Een pompoenpit-broodje met zuivelspread, gekookt ei en de 'everything but the bagel' kruiden die ik uit Amerika had meegenomen.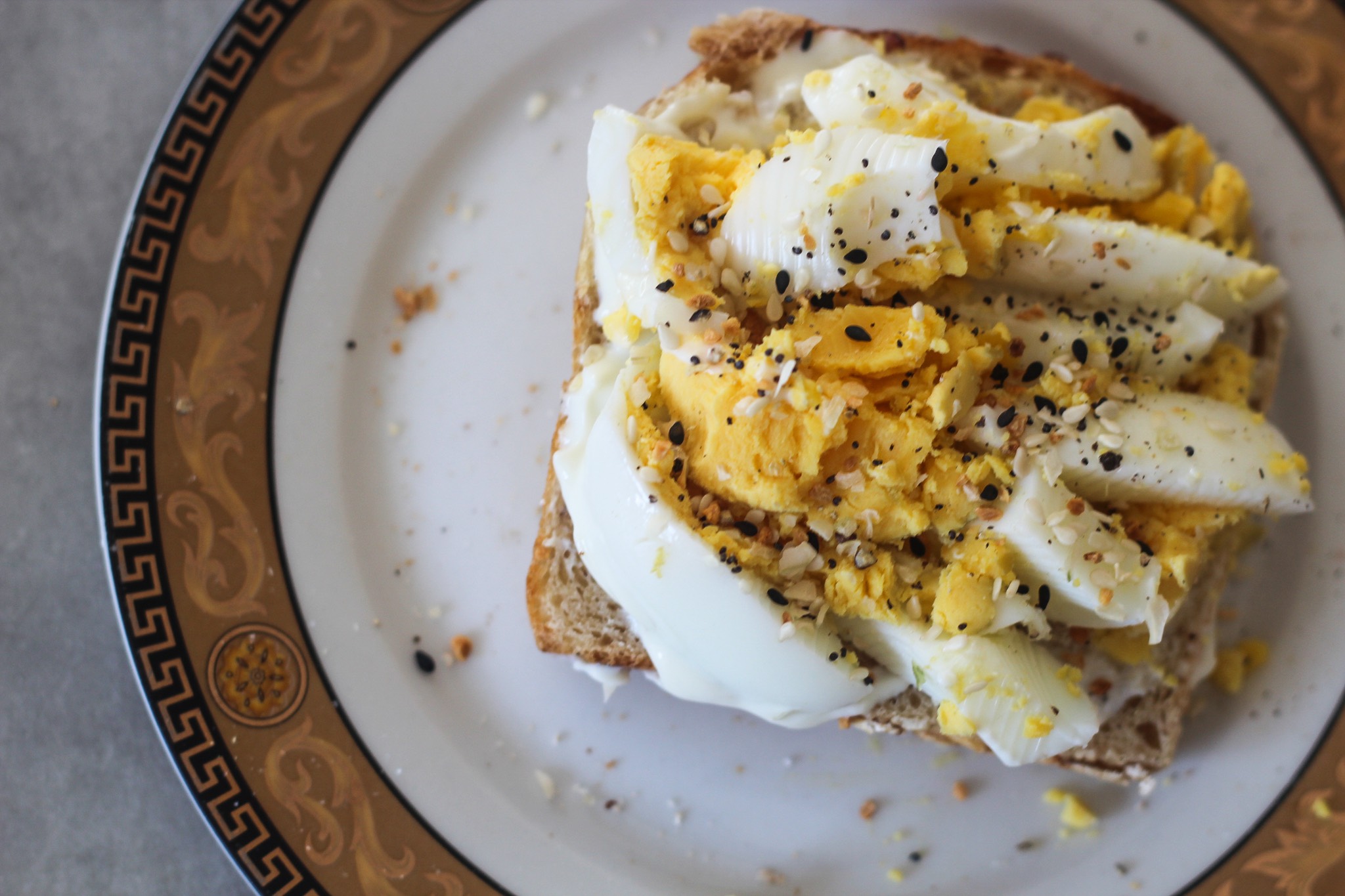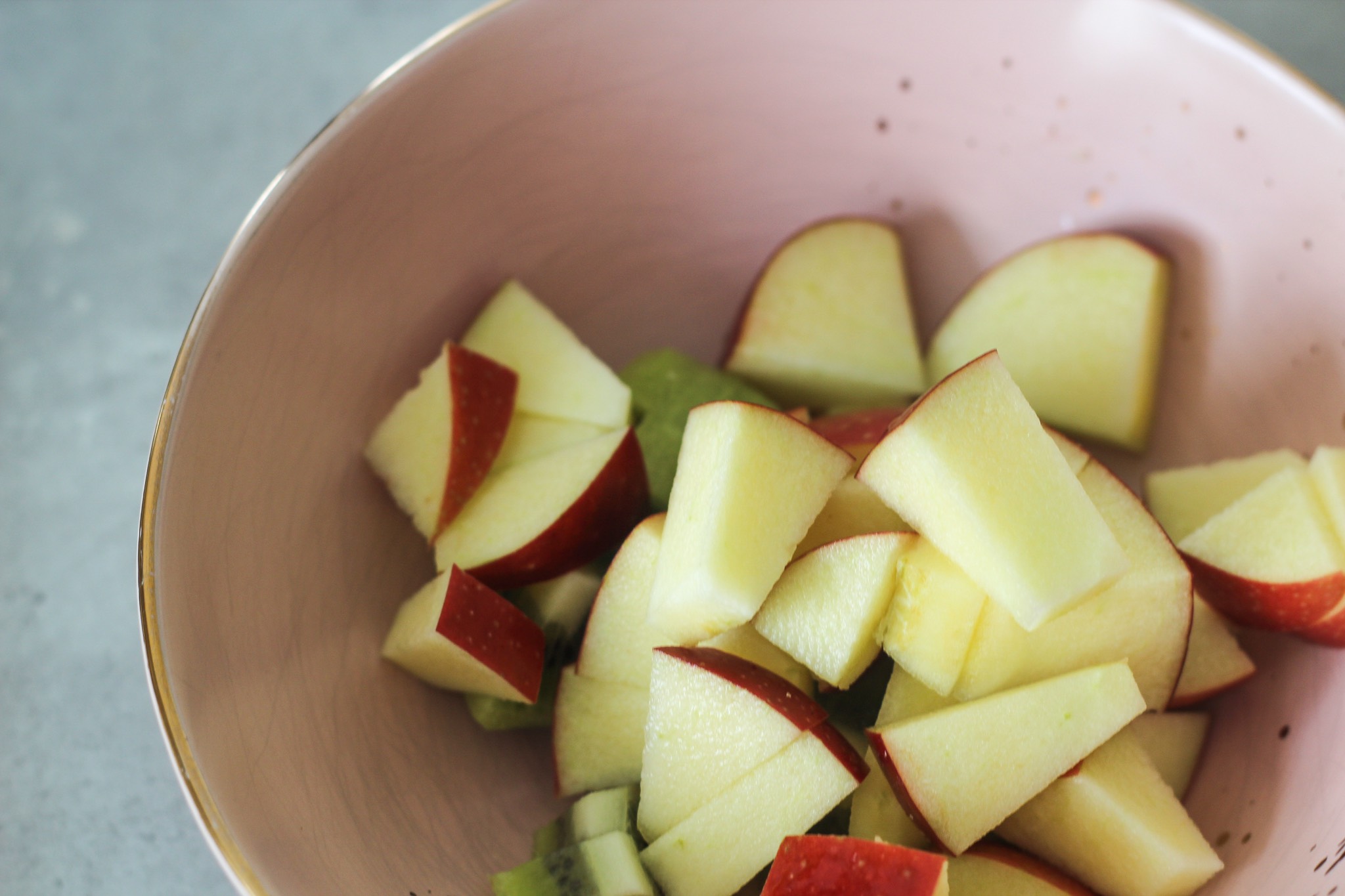 Een appel (elstar, mijn lievelings) en een kiwi als snack.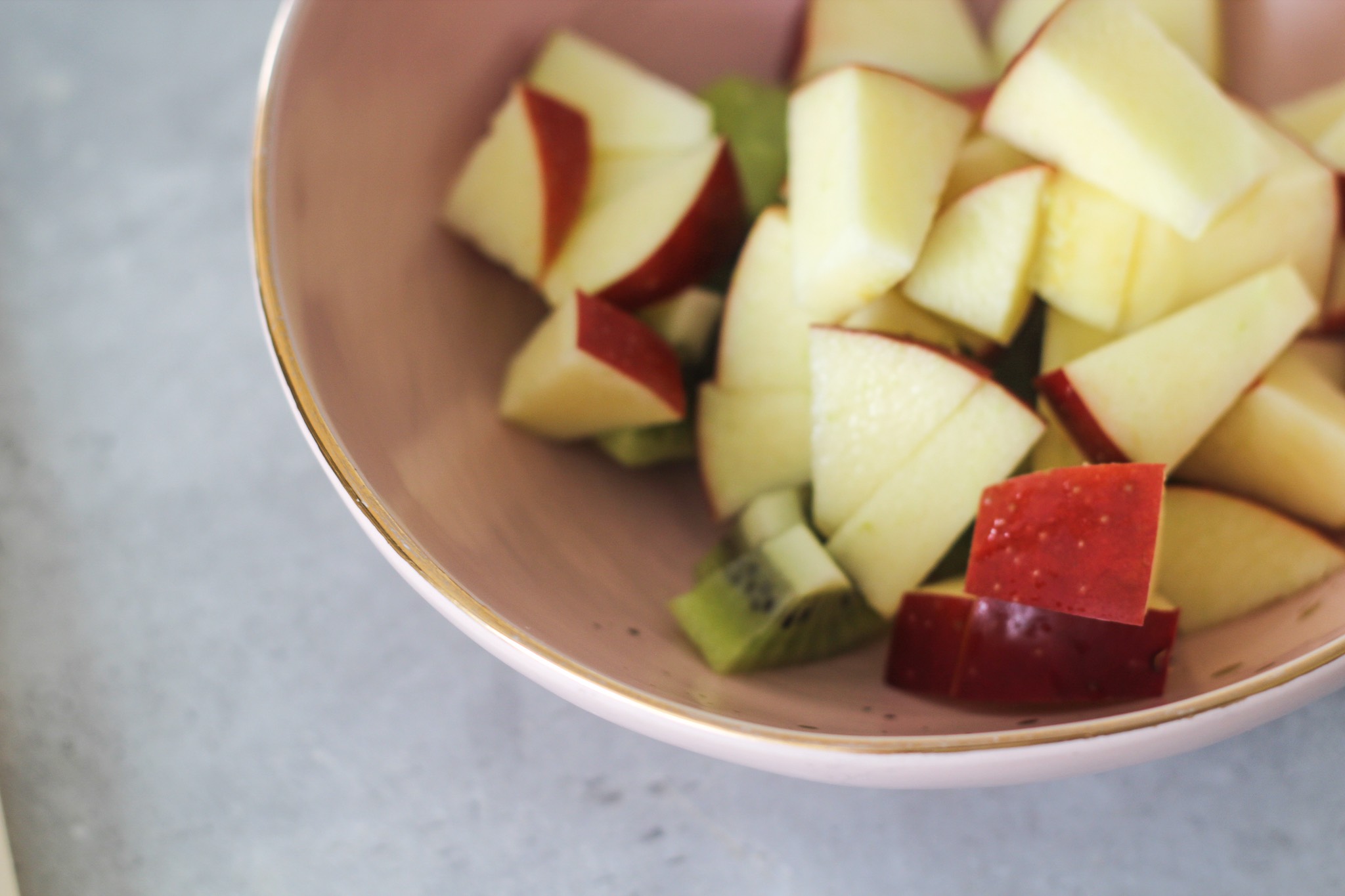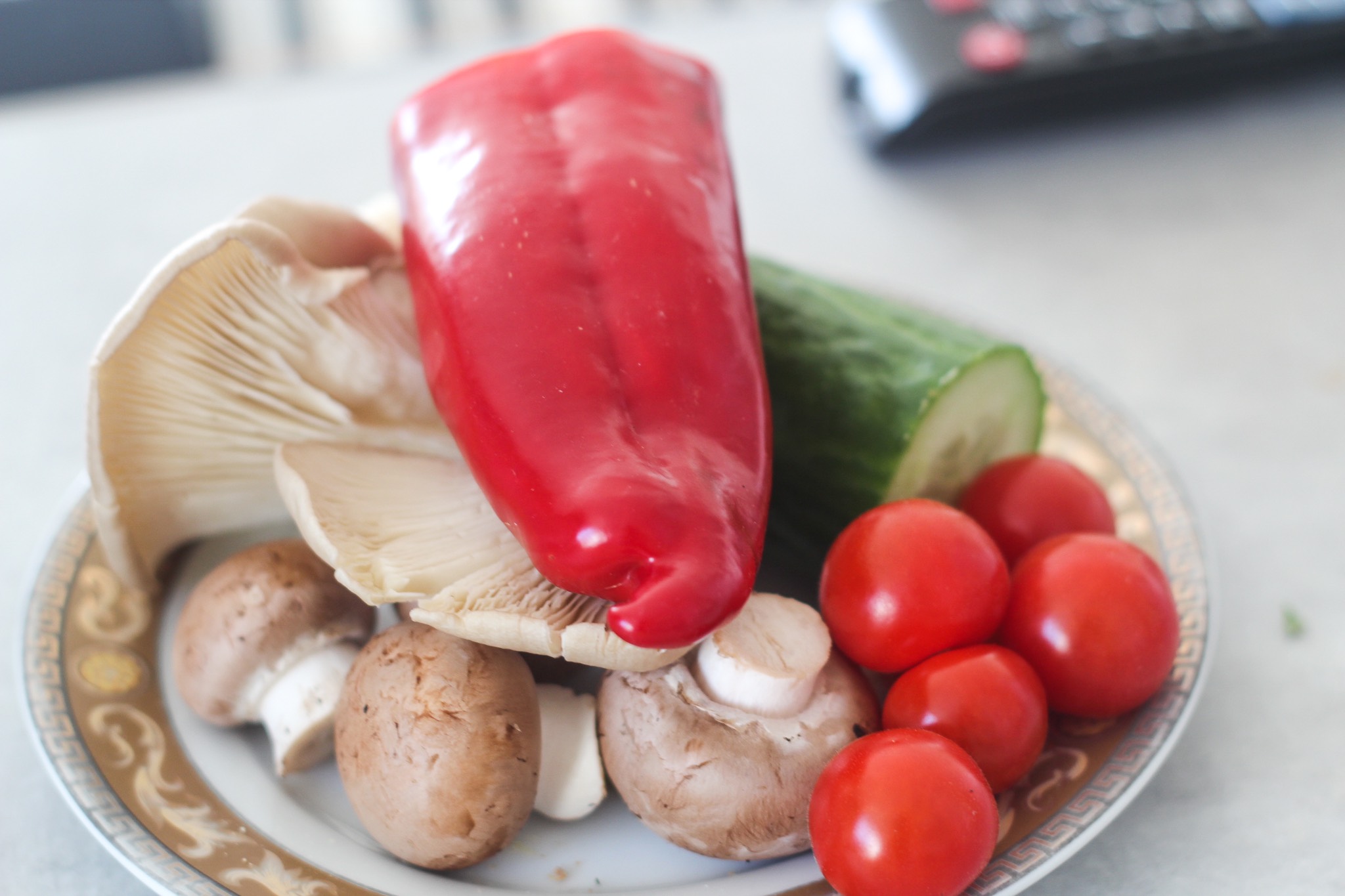 Zin in deze maaltijd! Paddenstoelen, paprika, tomaat, komkommer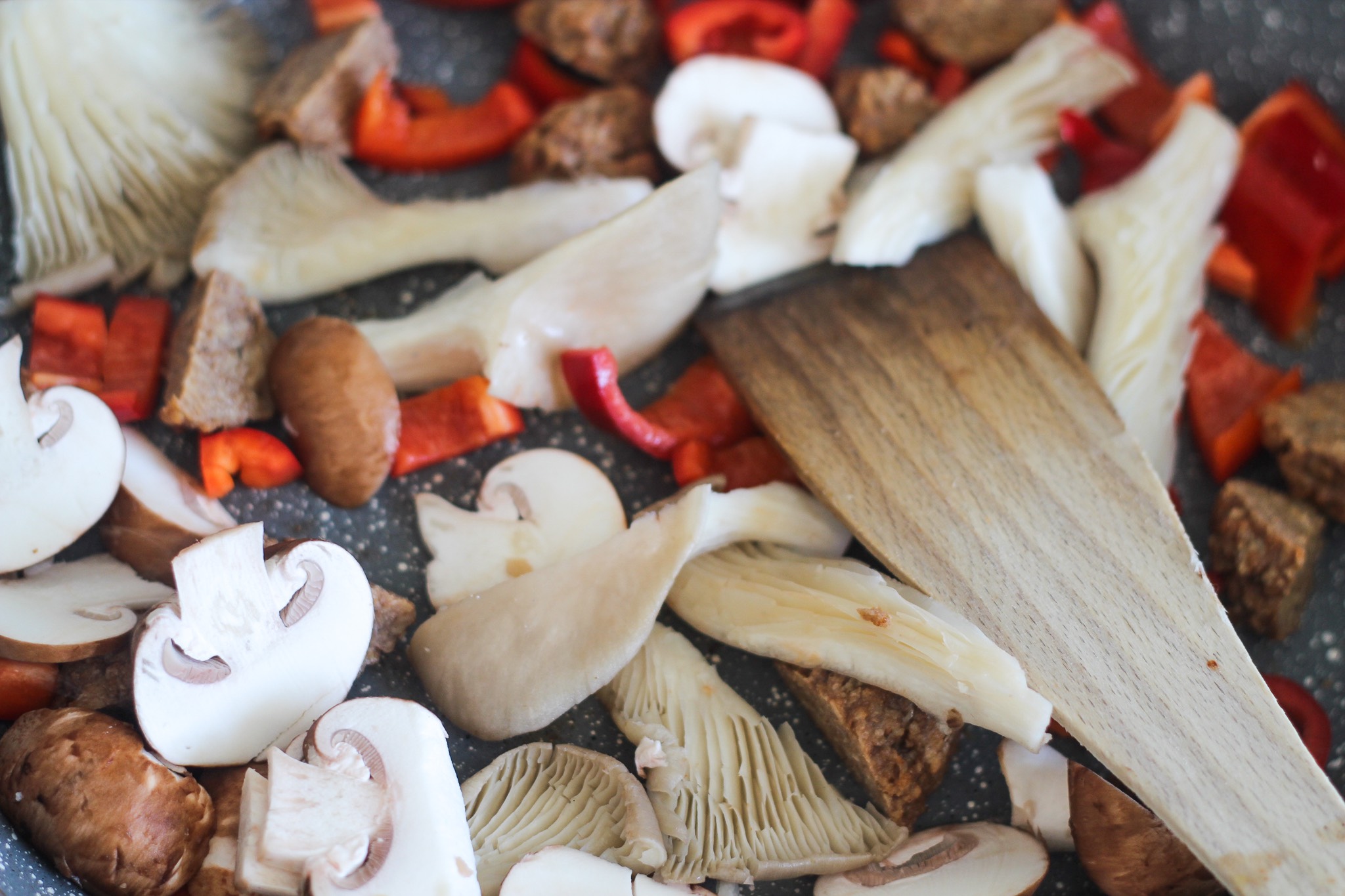 De paddenstoelen en paprika bak ik in wat kokosollie met door midden gesneden vega balletjes. Als kruiden gebruik ik peper, zout en knoflookpoeder. Als laatste gaat er nog wat bloemkoolrijst bij.
dat eet ik met tomaat, komkommer, rauwe rode ui, citroensap, peper en zout in één bord met mijn roerbak.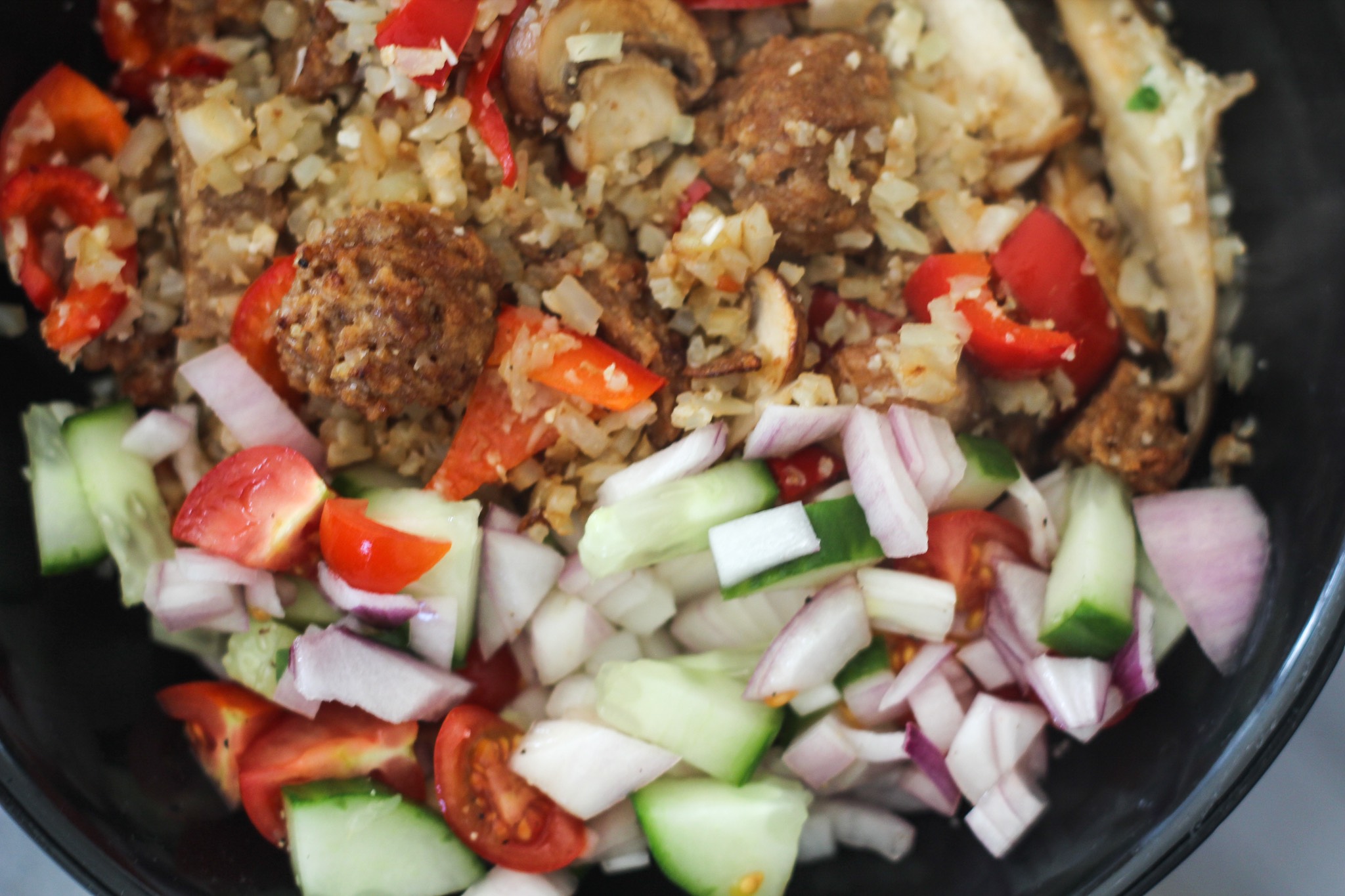 Zo heerlijk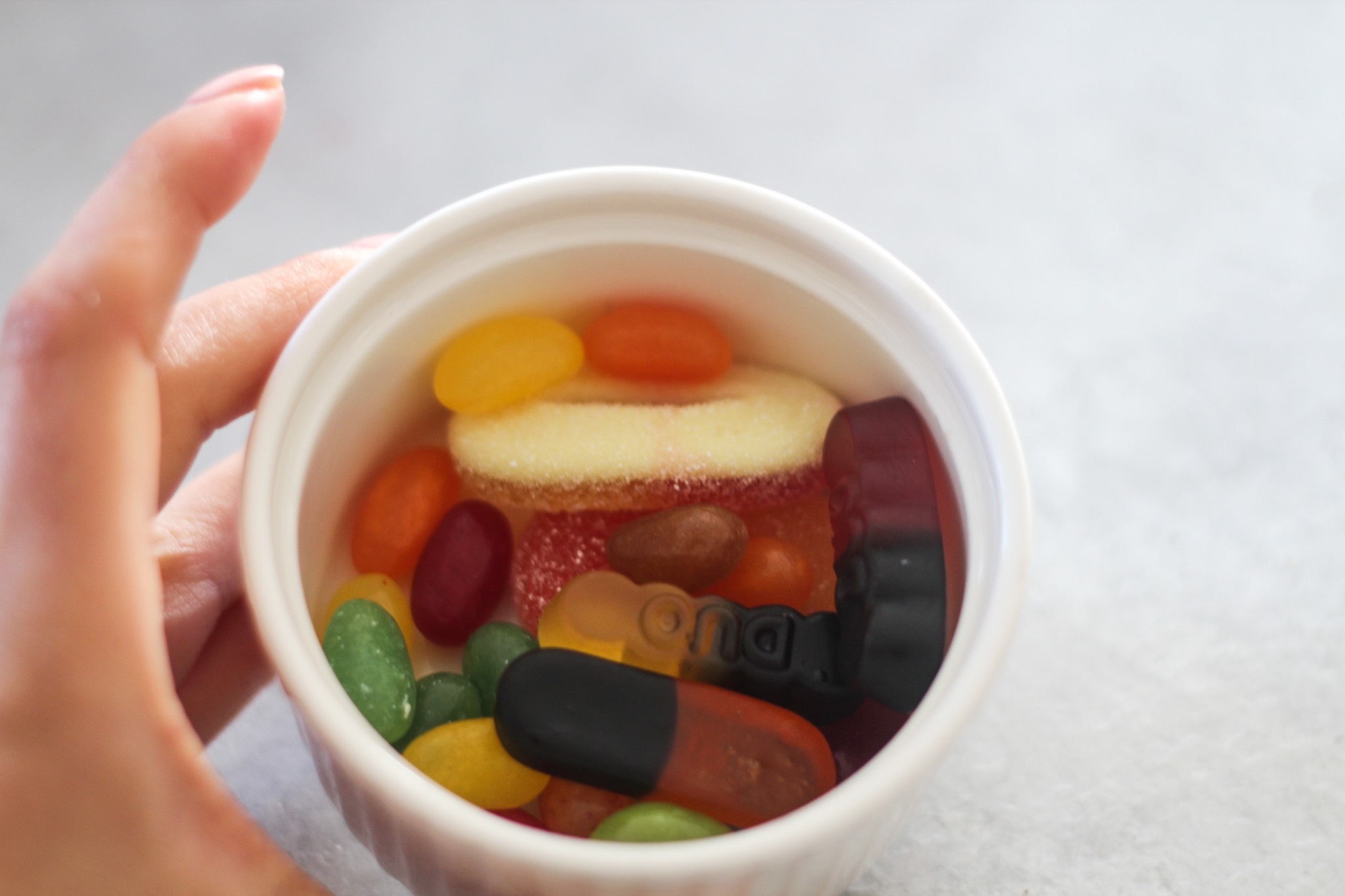 Er wordt ook gesnoept.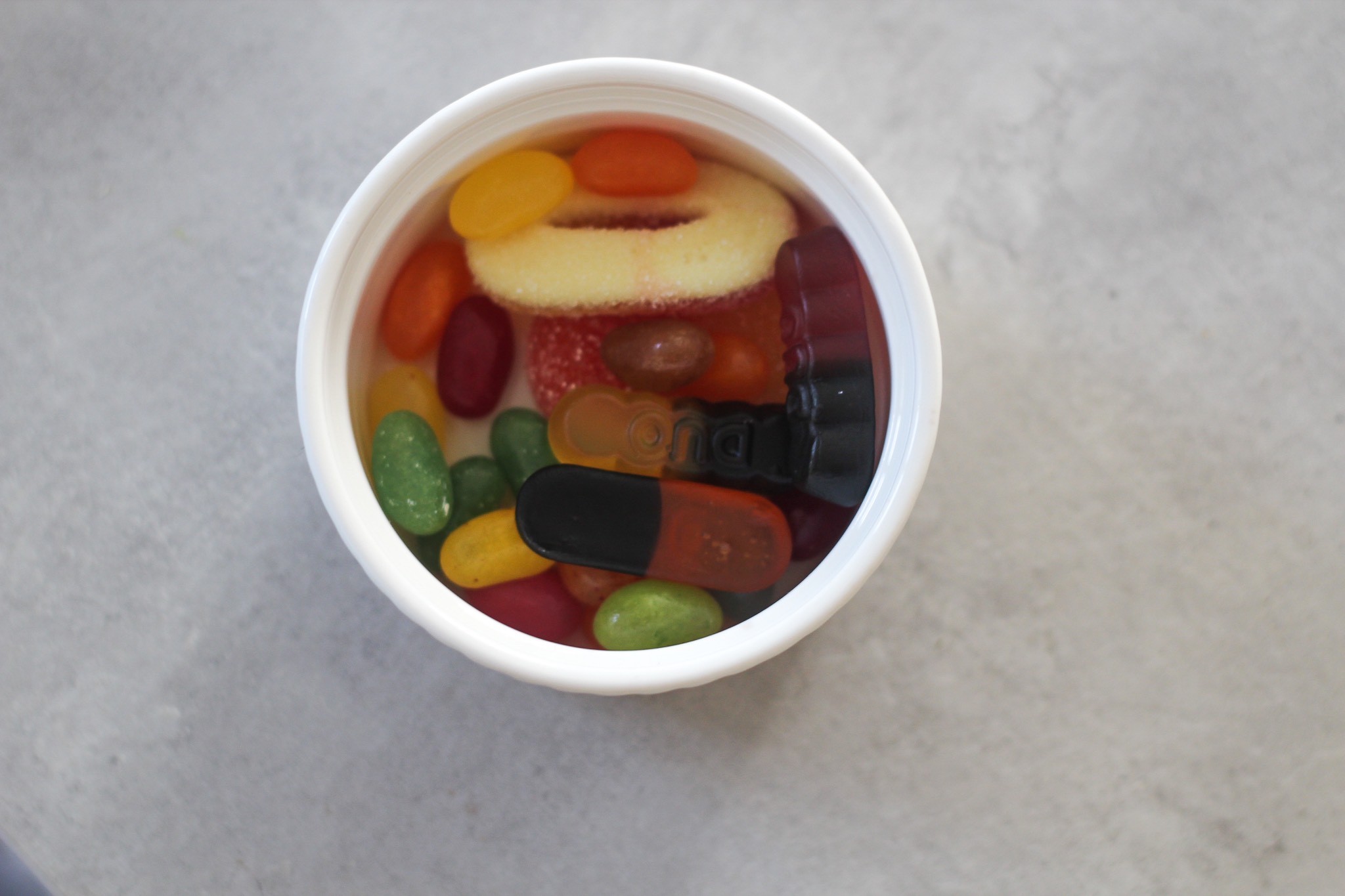 Twee broodjes met kaas. Ik heb eens in de zoveel tijd een enorme drang naar heerlijke Hollandse kaas op brood of op een beschuitje, daar ga ik dan ook zeker voor als het zover is!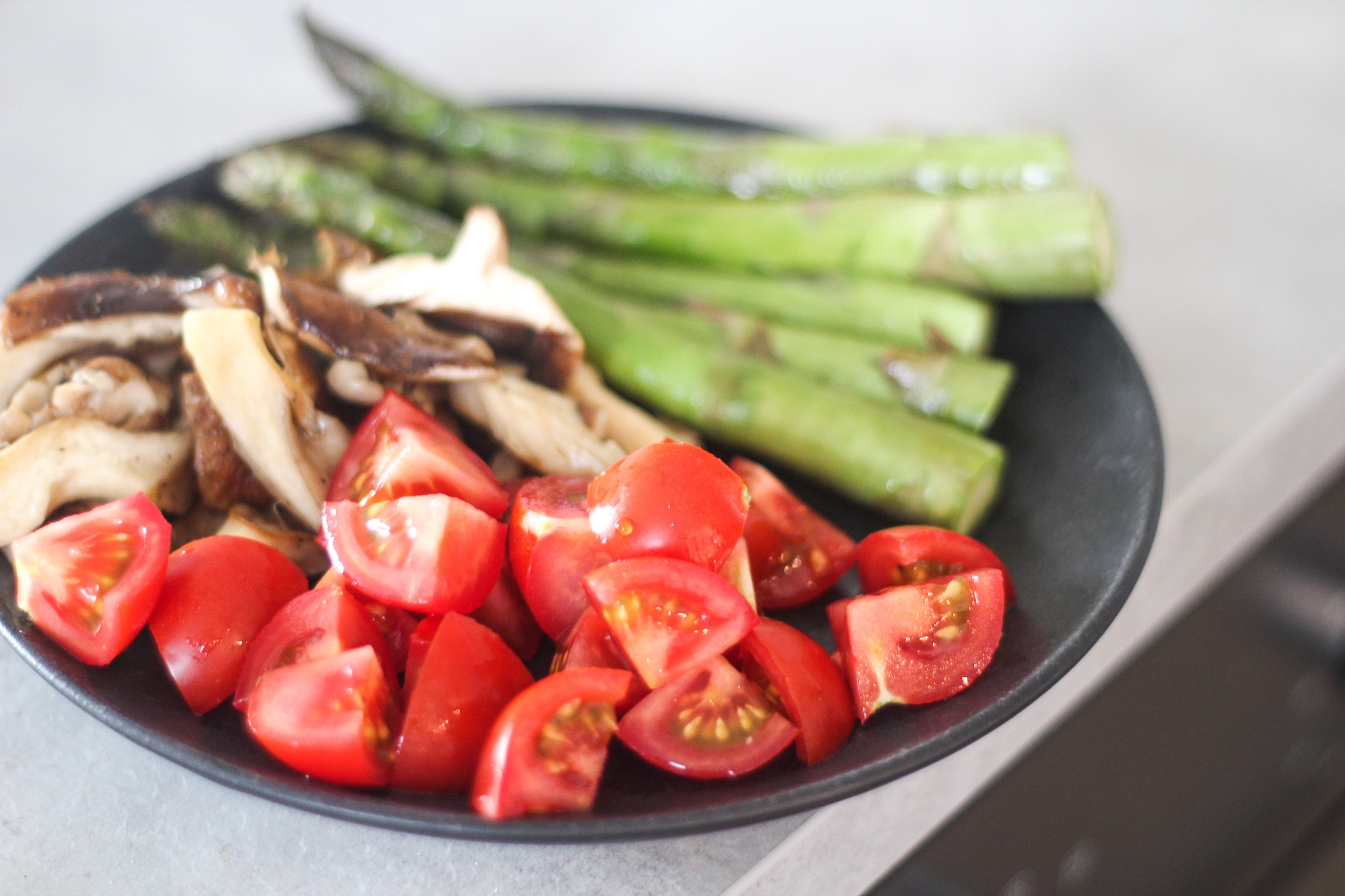 Laatste restjes opmaken: paddenstoelen, cherry tomaten en asperges uit de oven.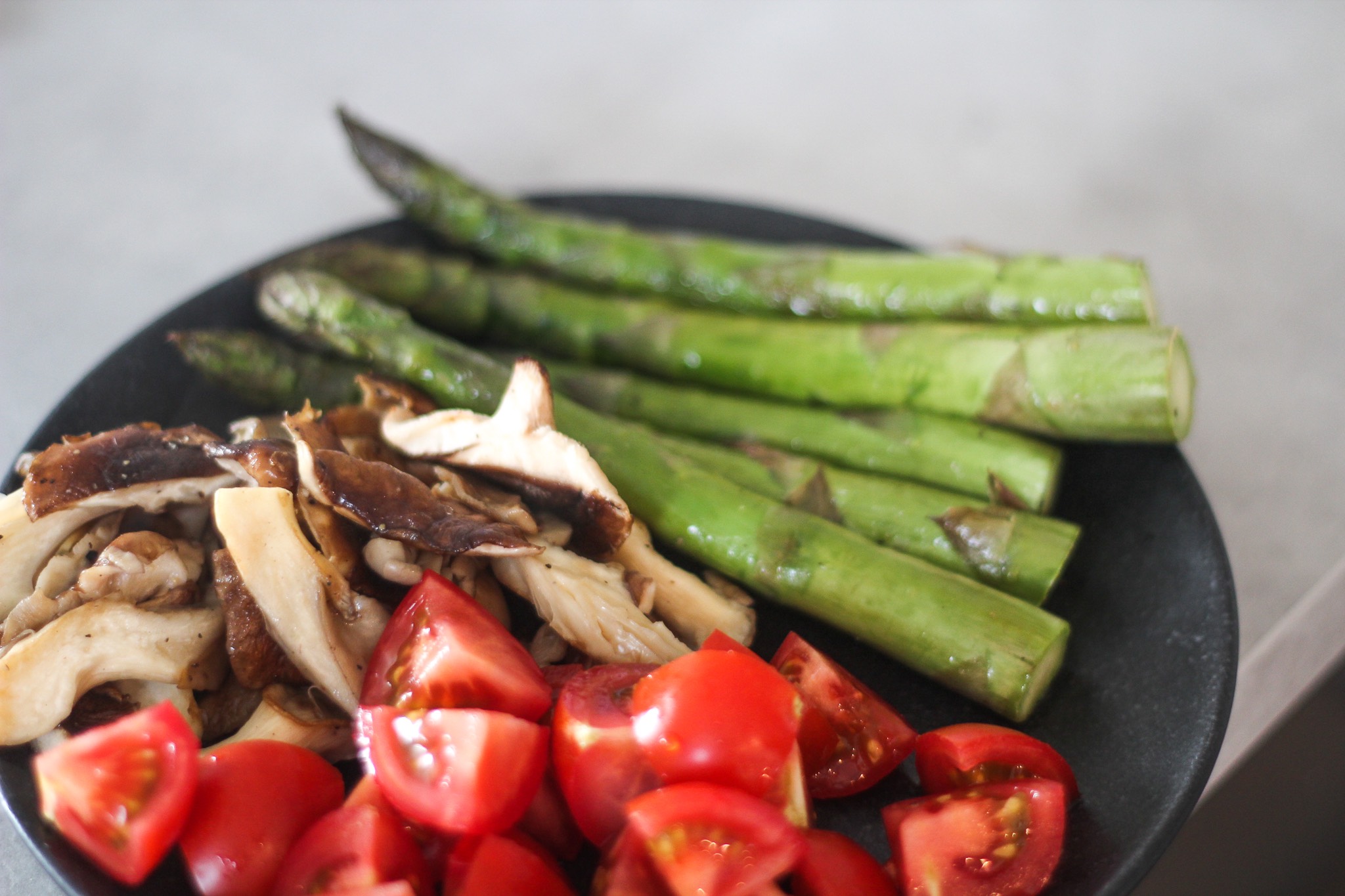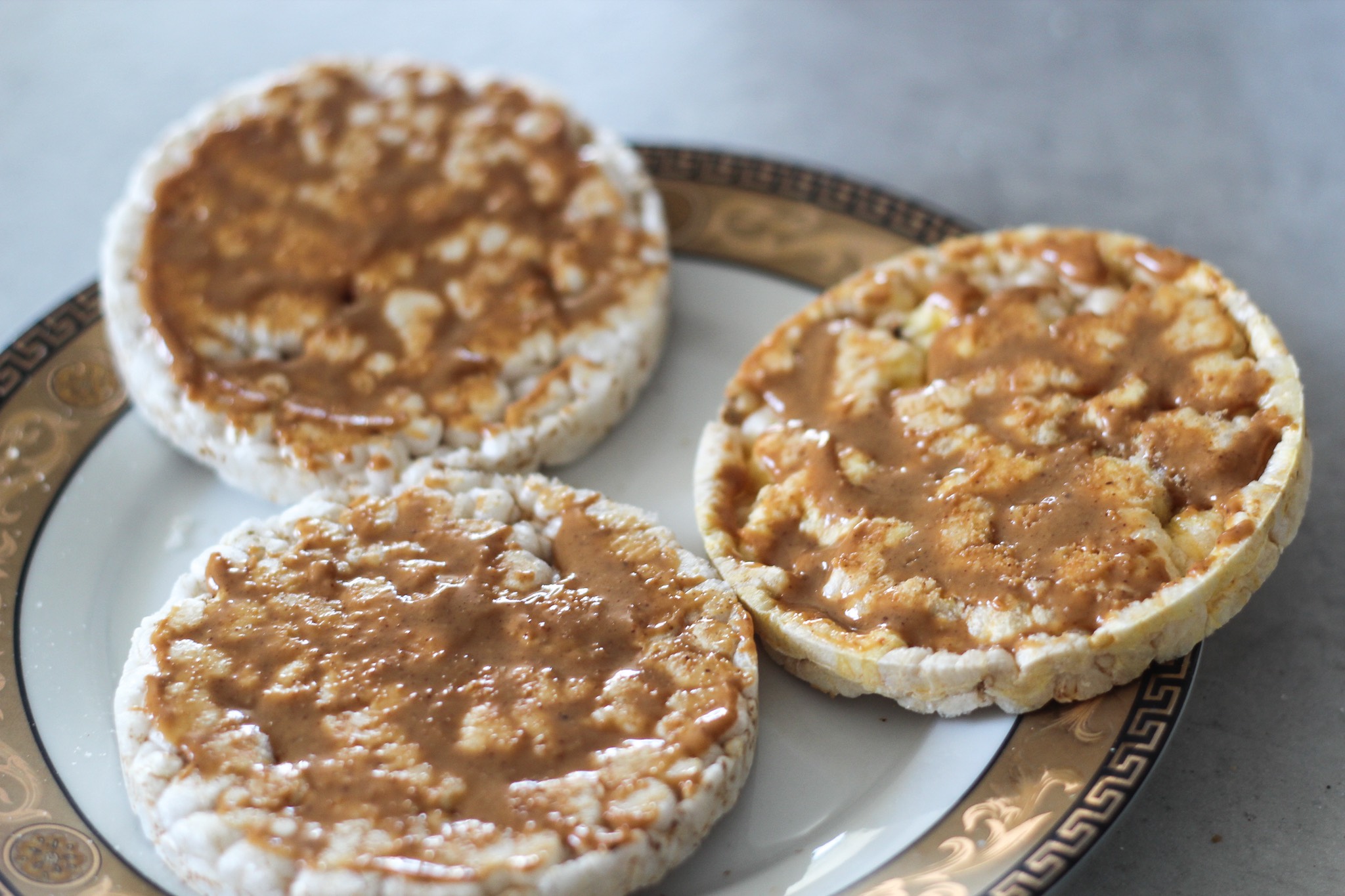 Twee rijstwafels en een maïswafel met pindakaas.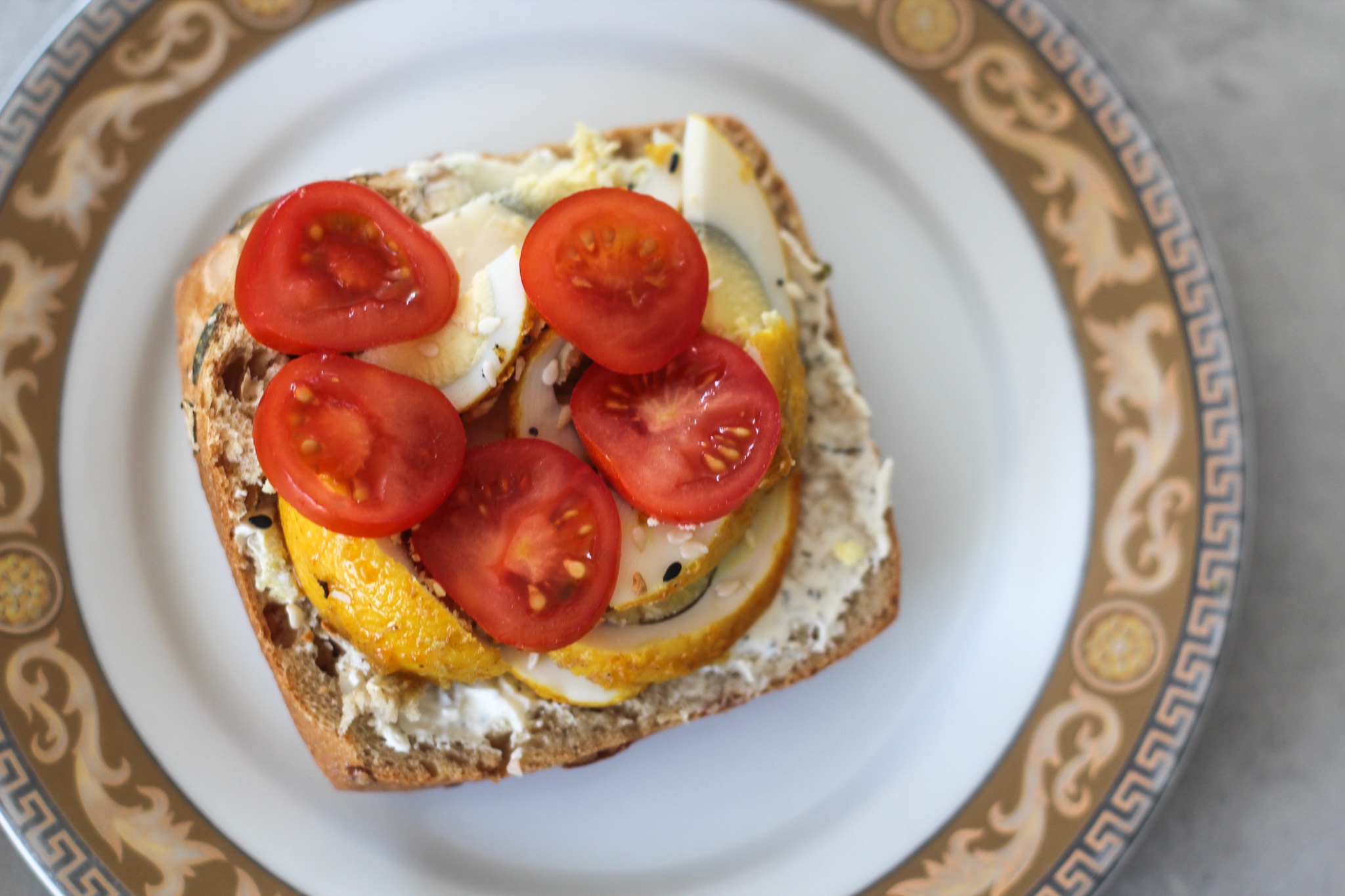 Broodje met zuivelspread, een gekookt ei uit een Indonesische afhaalmaaltijd van Boy die hij niet wilde, cherry tomaatjes en de 'everything but the bagel' kruiden.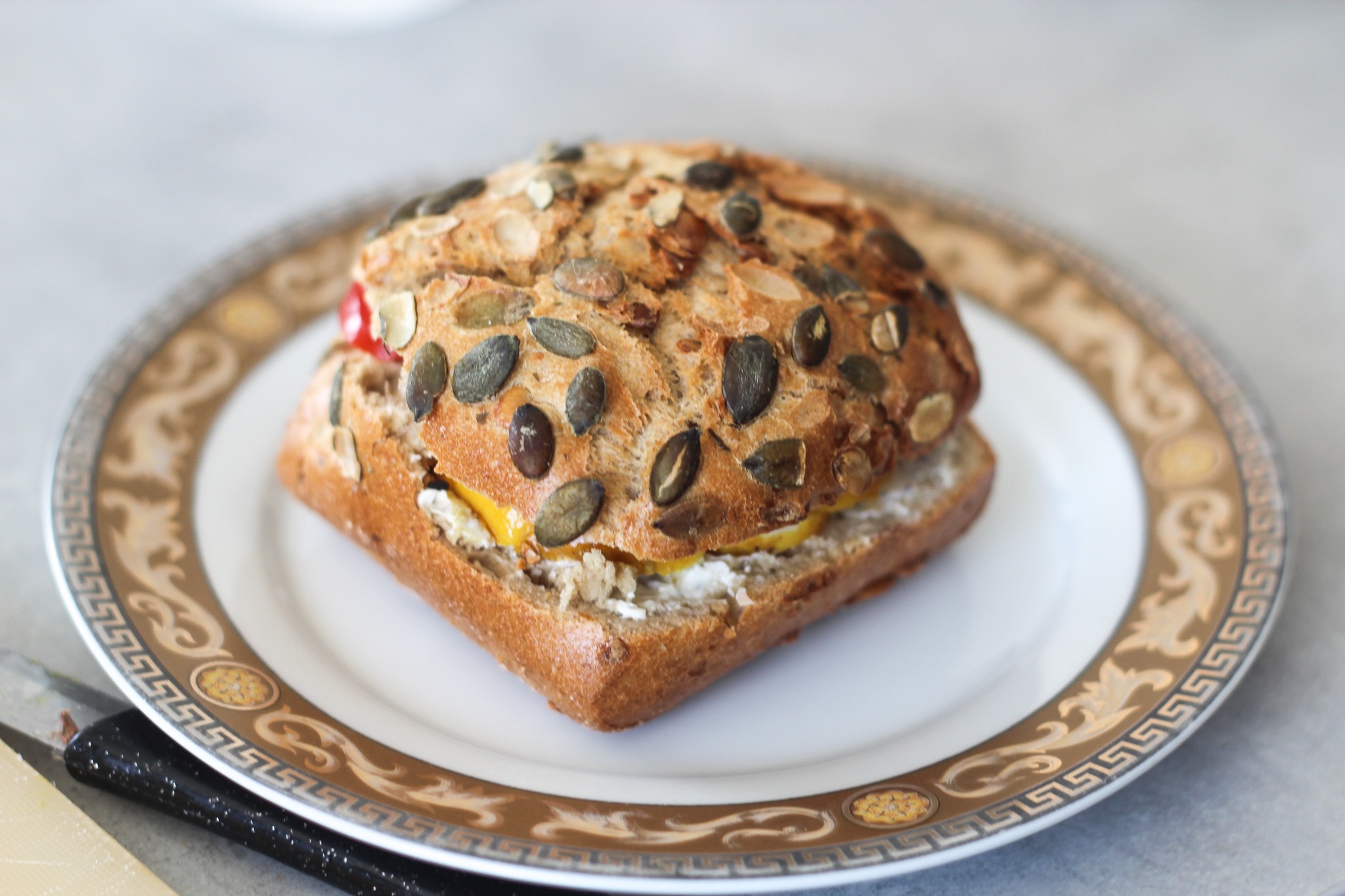 Jum!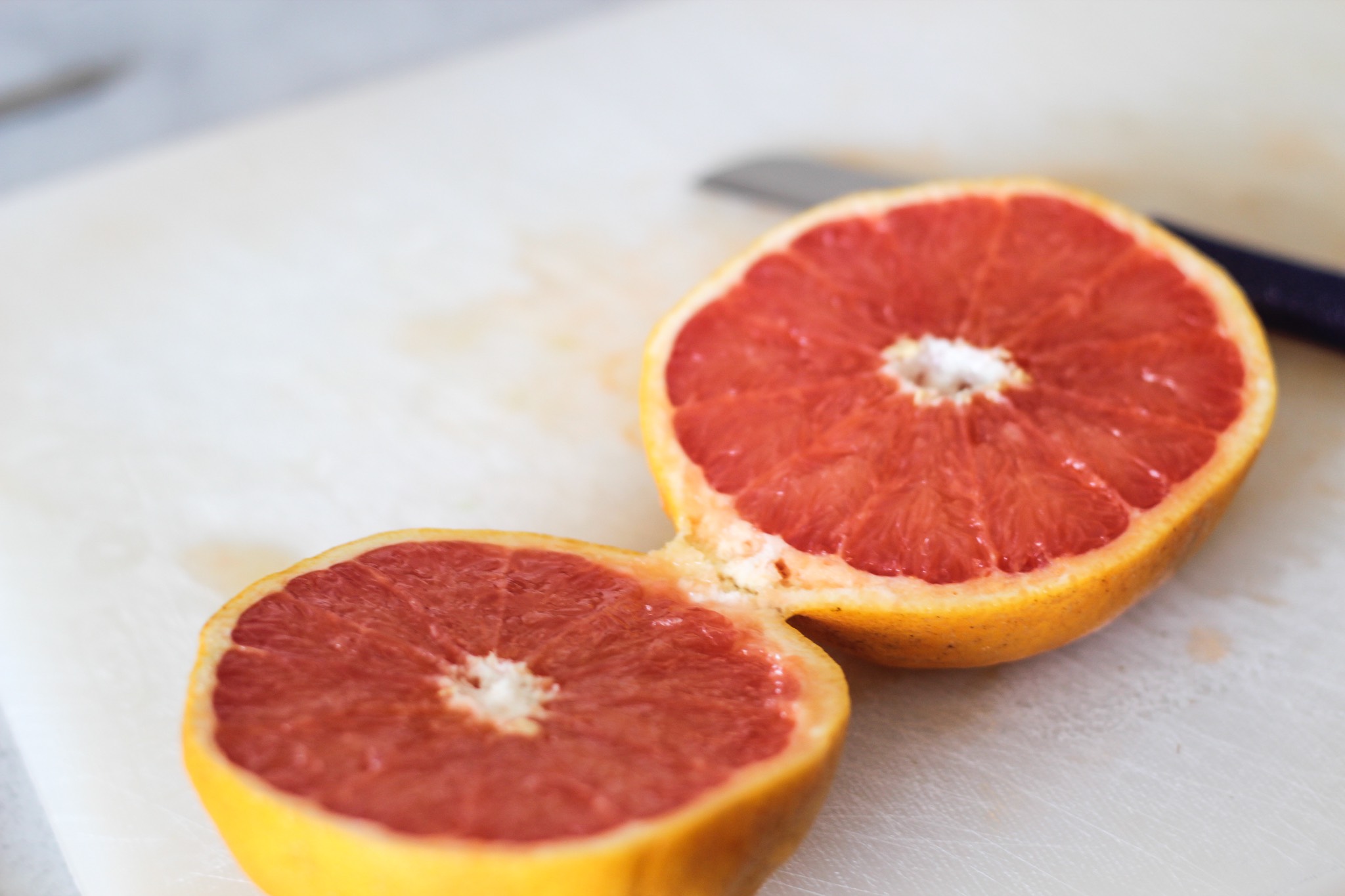 Grapefruit die klaar is om geperst te worden!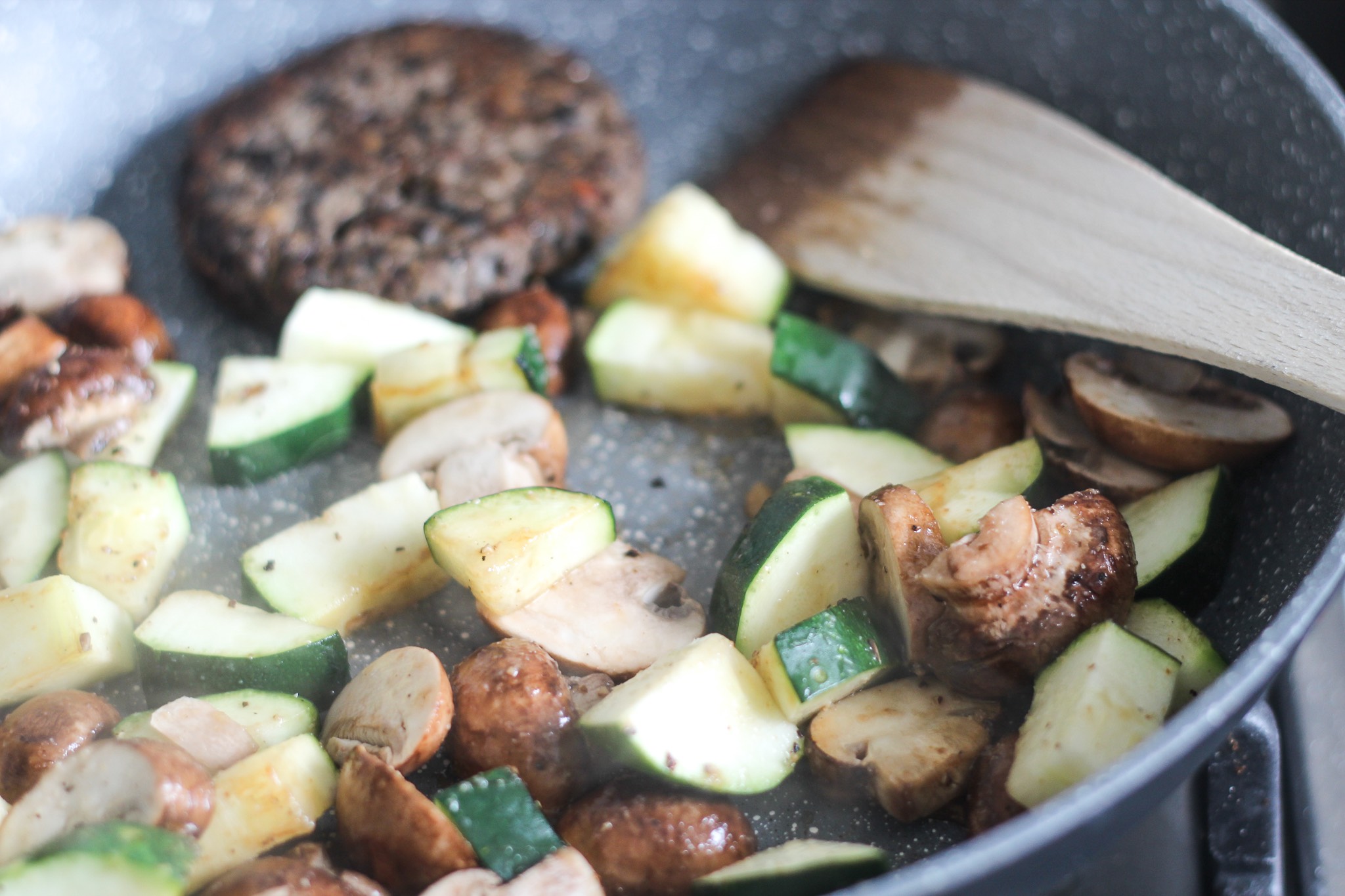 Champignonsburger van de Lidl met courgette en champignons.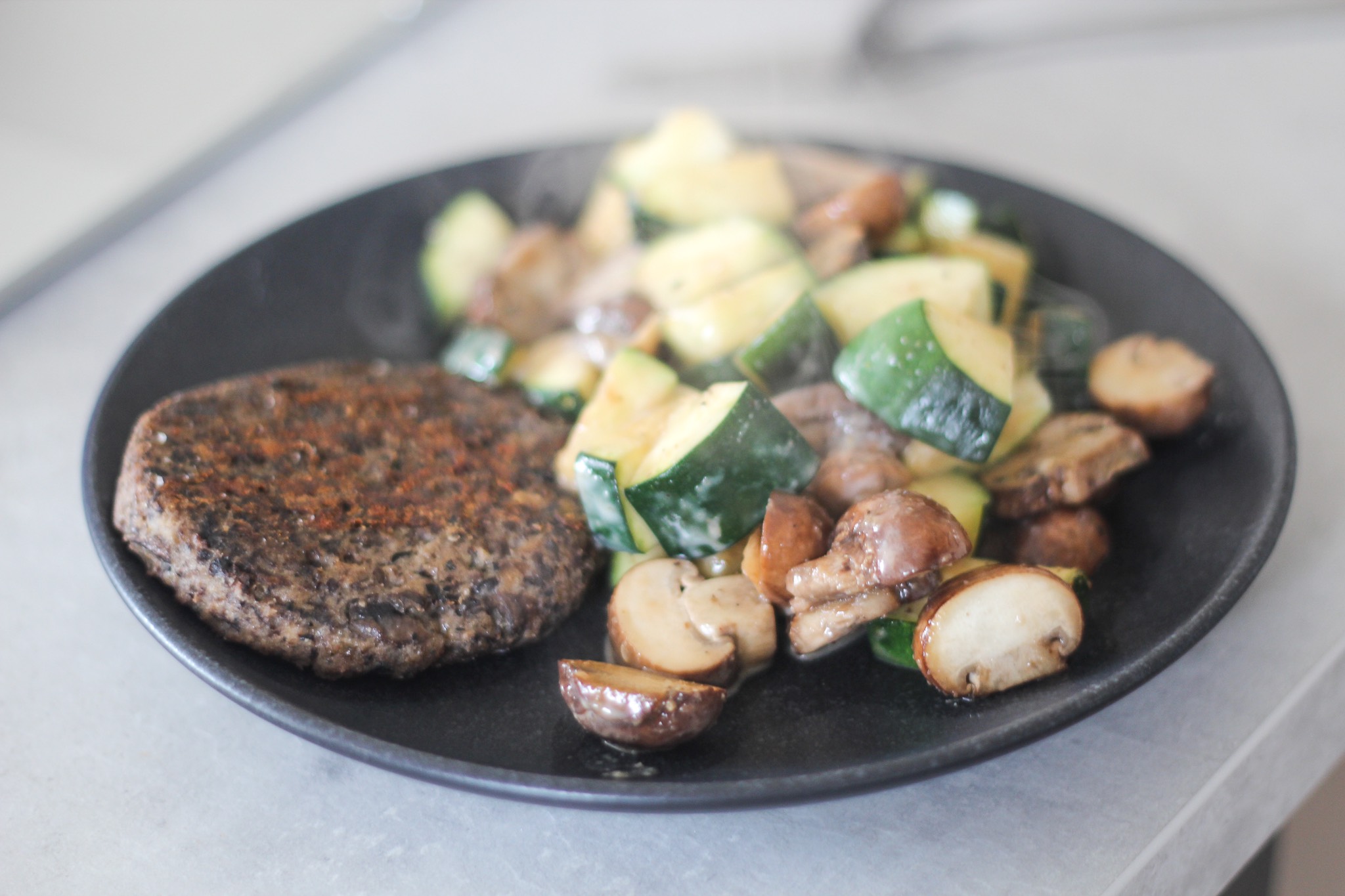 Ik had bij de roerbak nog wat smeerkaas toegevoegd als experiment. Beviel goed.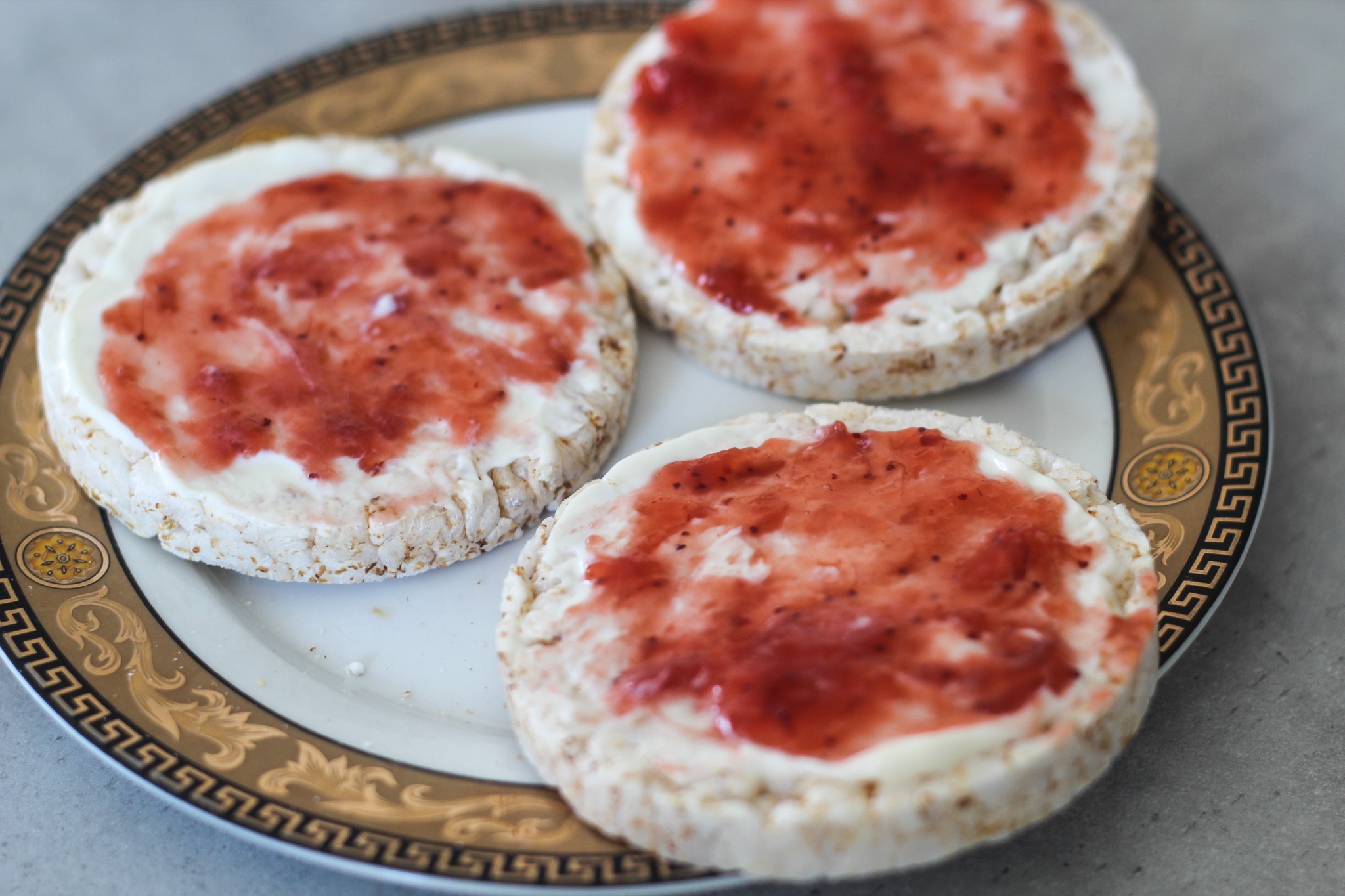 Rijstwafels met zuivelspread en jam.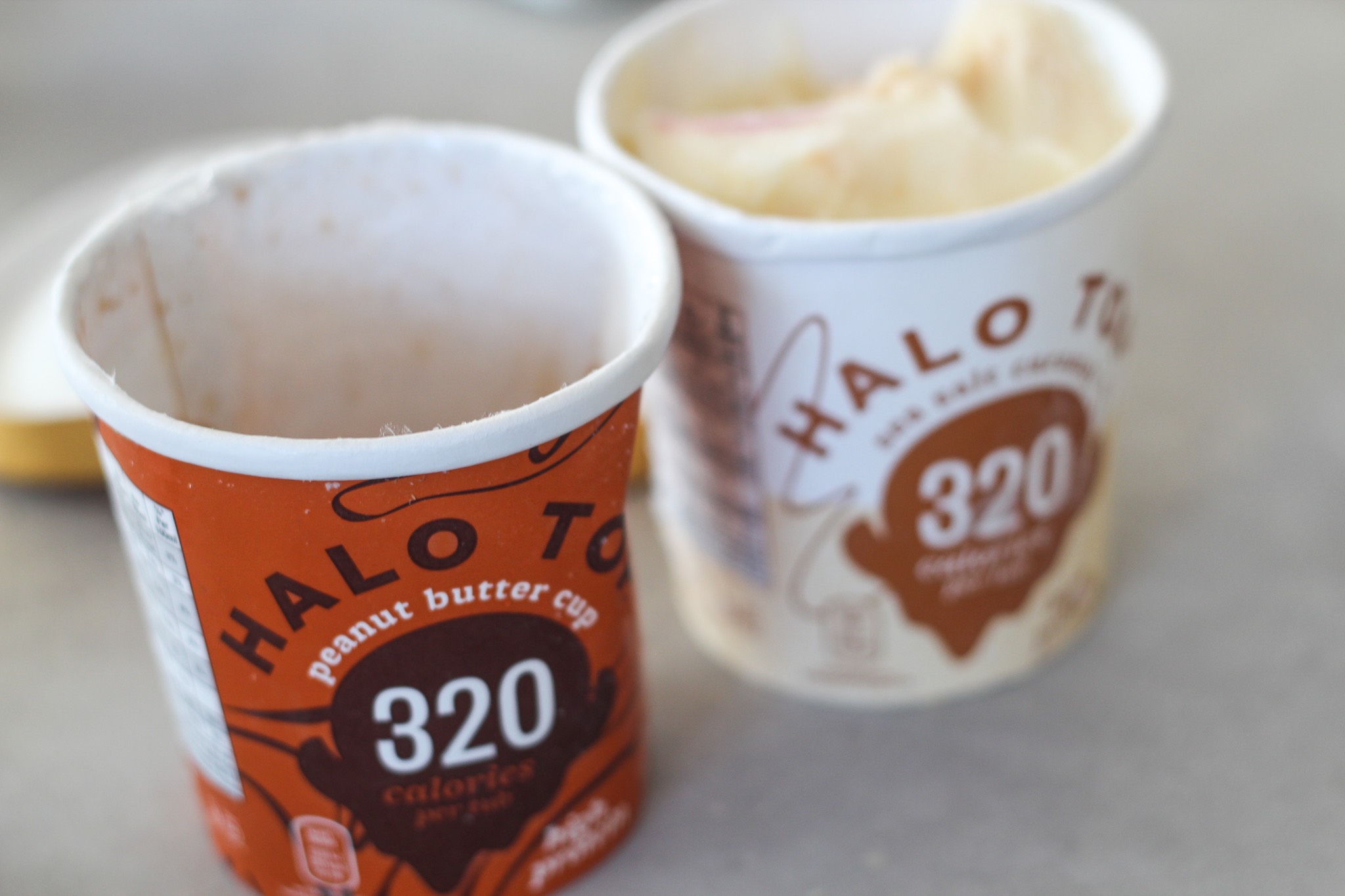 Tijd voor ijs! Ik ben gek op Halo Top zoals je ziet.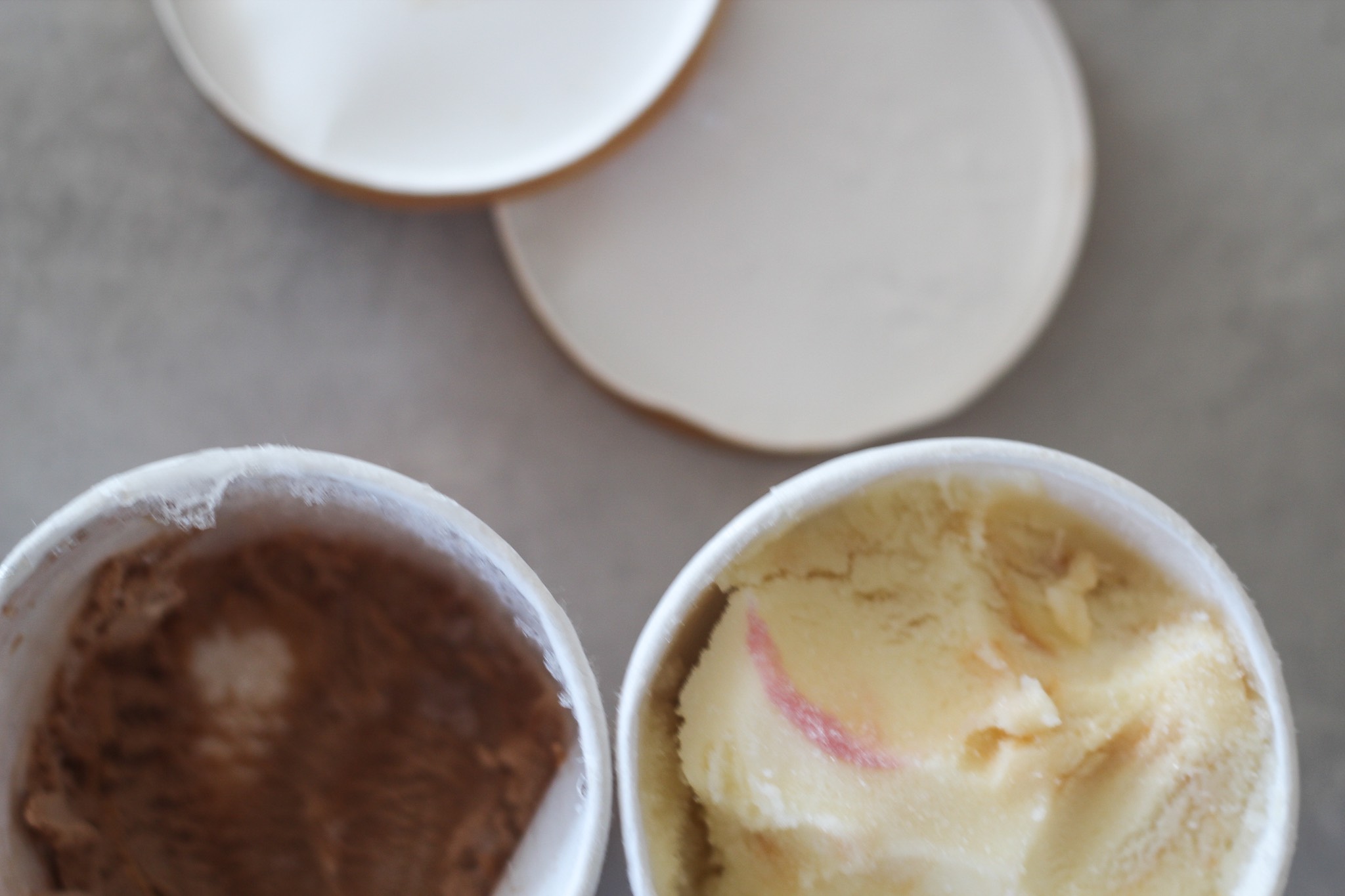 Soms eet ik de hele bak in één keer en soms neem ik een paar bolletjes van verschillende smaken.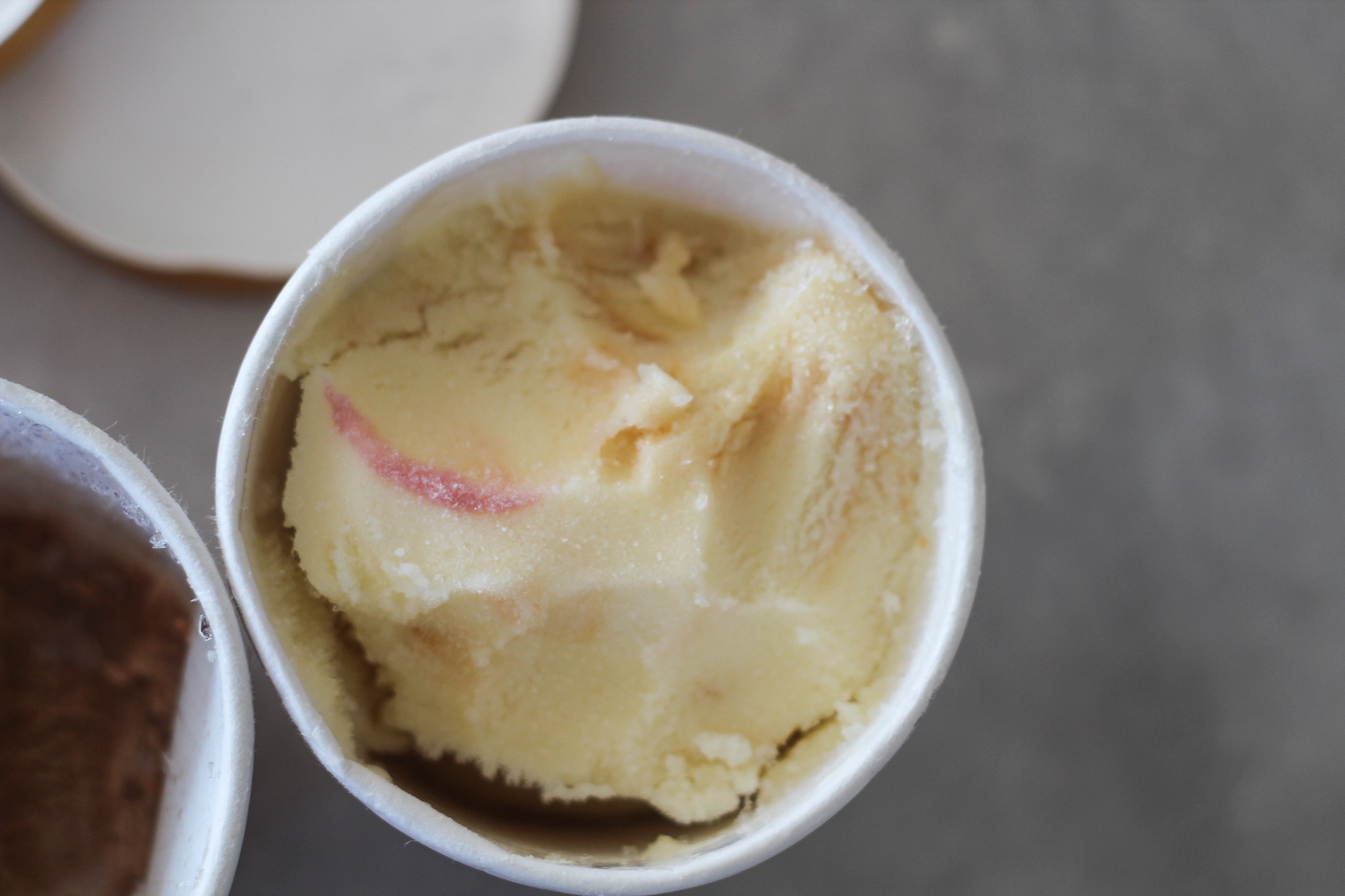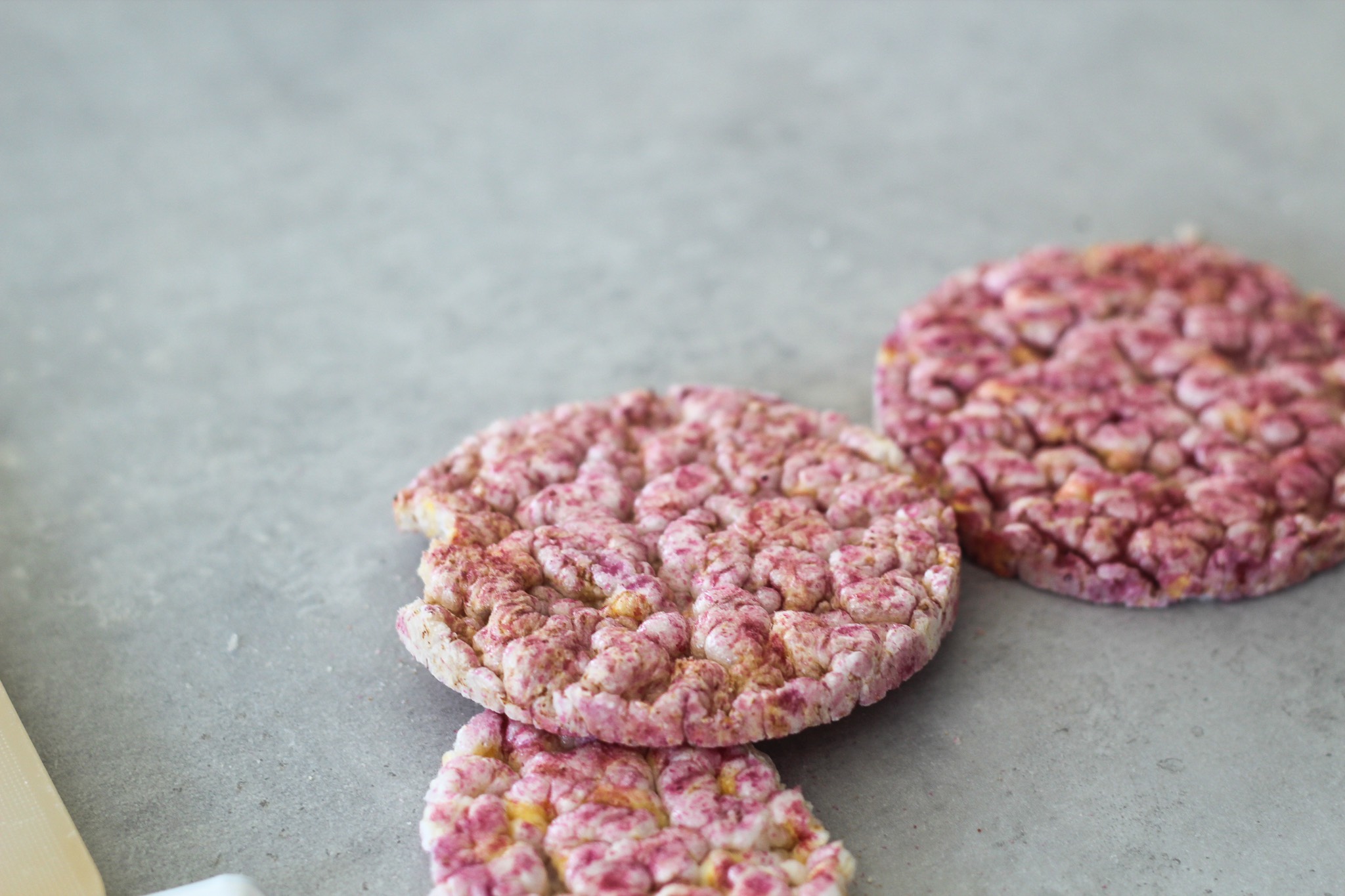 bosbessen-vanille rijstwafels van Zonnatura. Ik kocht deze als uitprobeersel voor in het vliegtuig naar New York een paar maanden geleden. Ze bevielen goed en toen ik ze weer zag bij de Kruidvat besloot ik ze nogmaals te kopen. Apart, maar best lekker moet ik zeggen!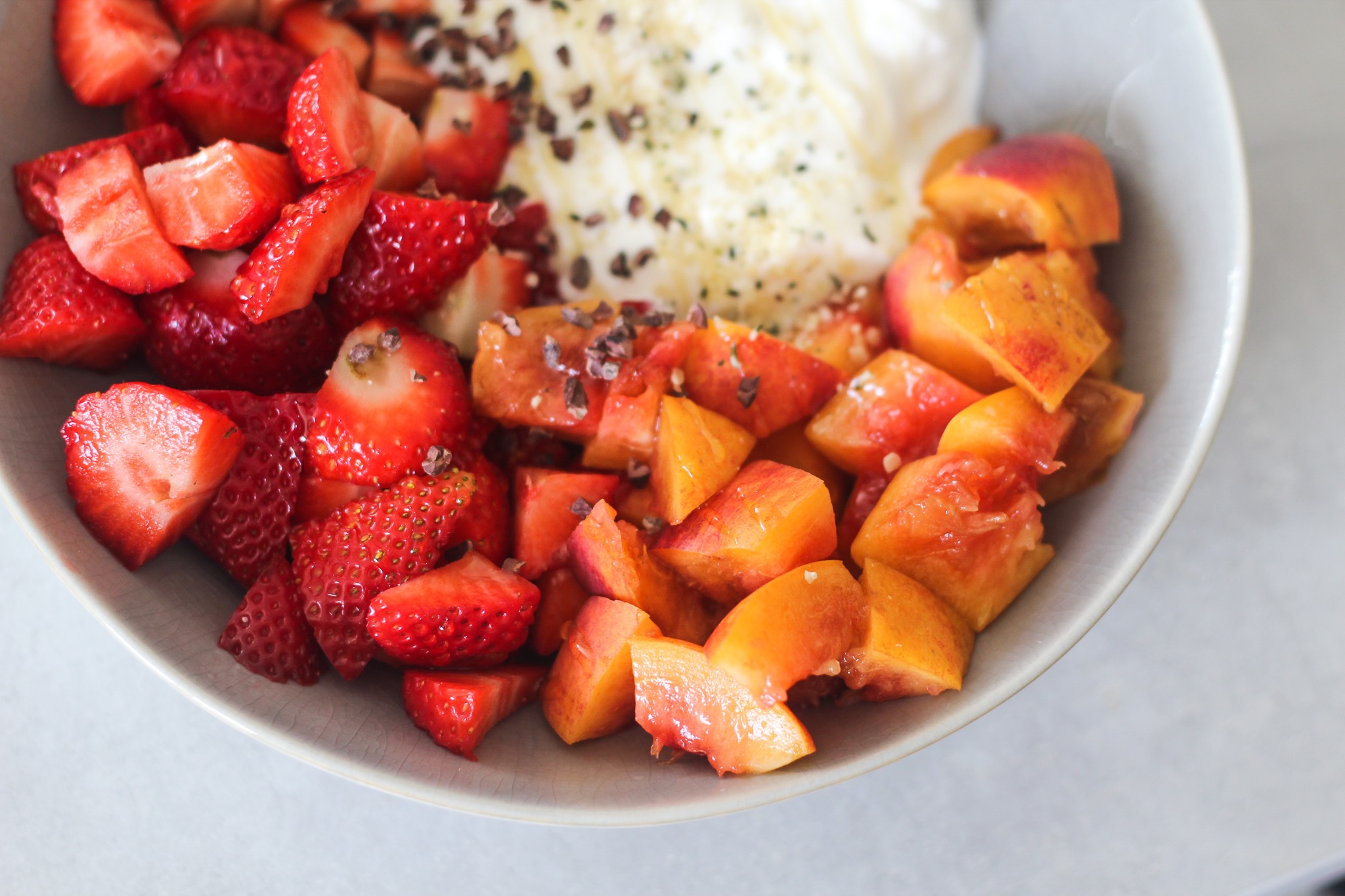 Een heerlijke schaal fruit (aardbeien en nectarine) met yoghurt, honing, cacaro nibs en hennepzaad.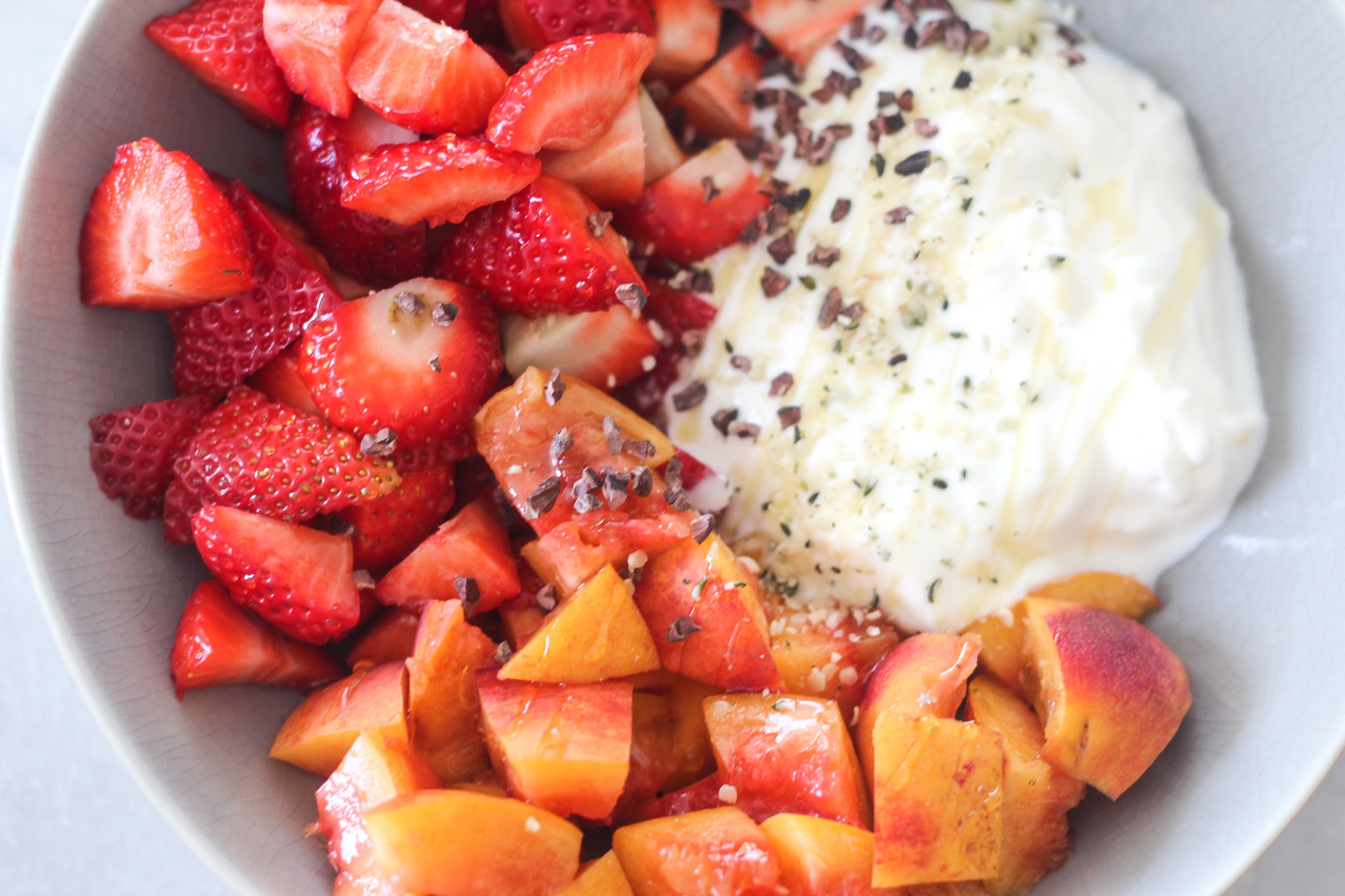 Het ziet er ook nog eens feestelijk uit.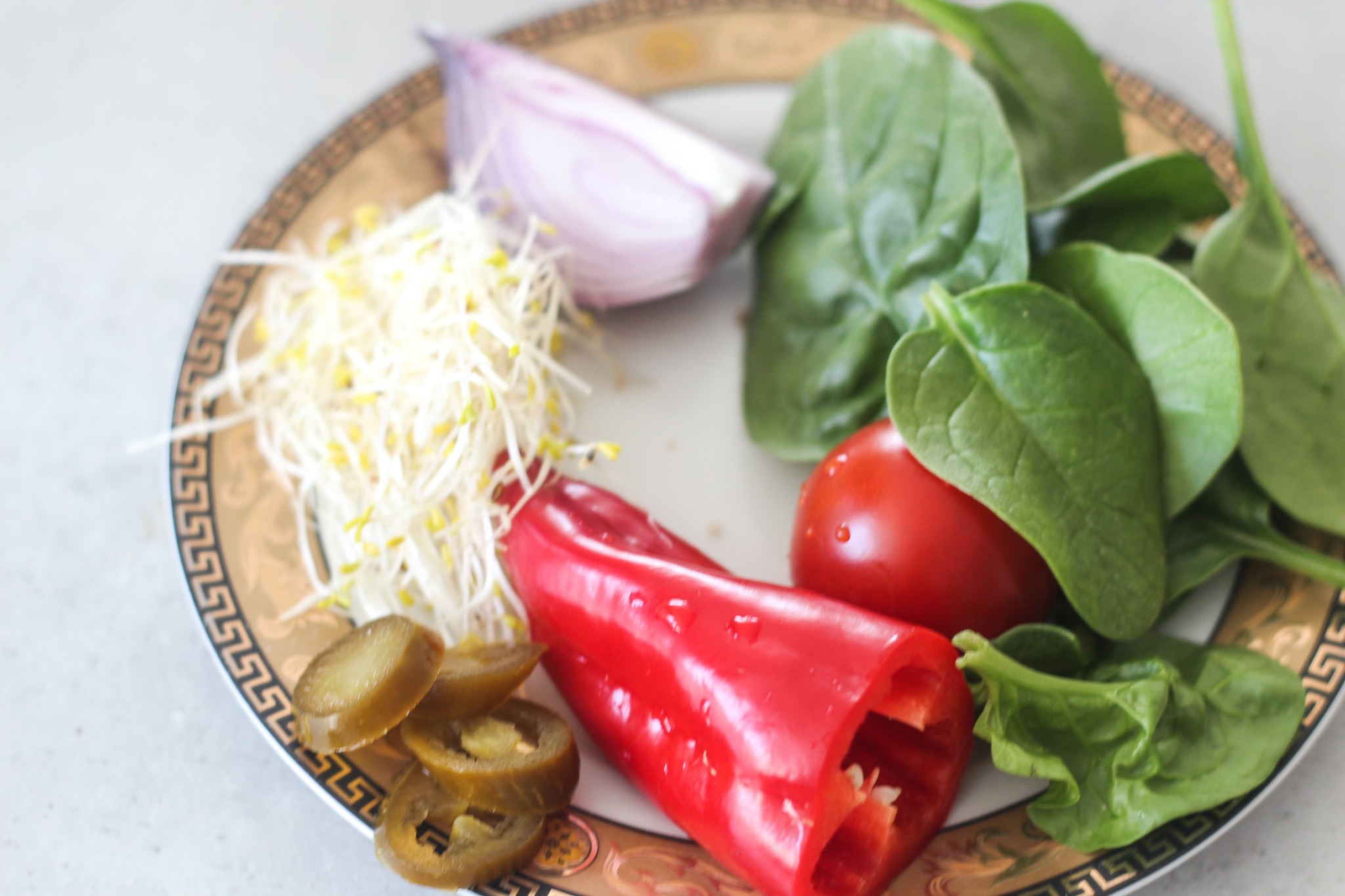 Tijd voor een wrap met rauwe rode ui, kiemen, jalapeño, paprika, cherry tomaat en spinazie.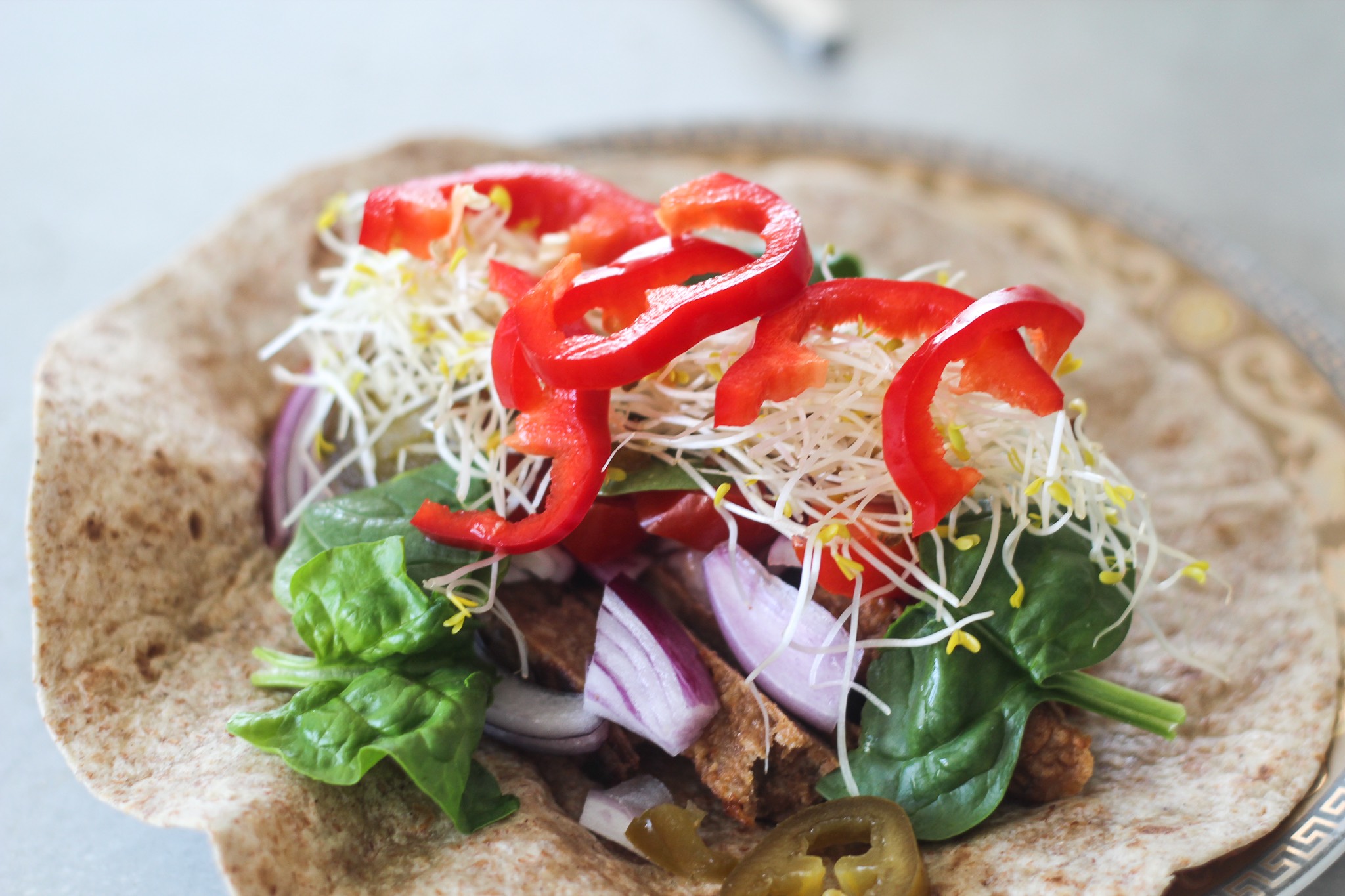 Onderop zit wat ketchup en een gebakken vegetarische burger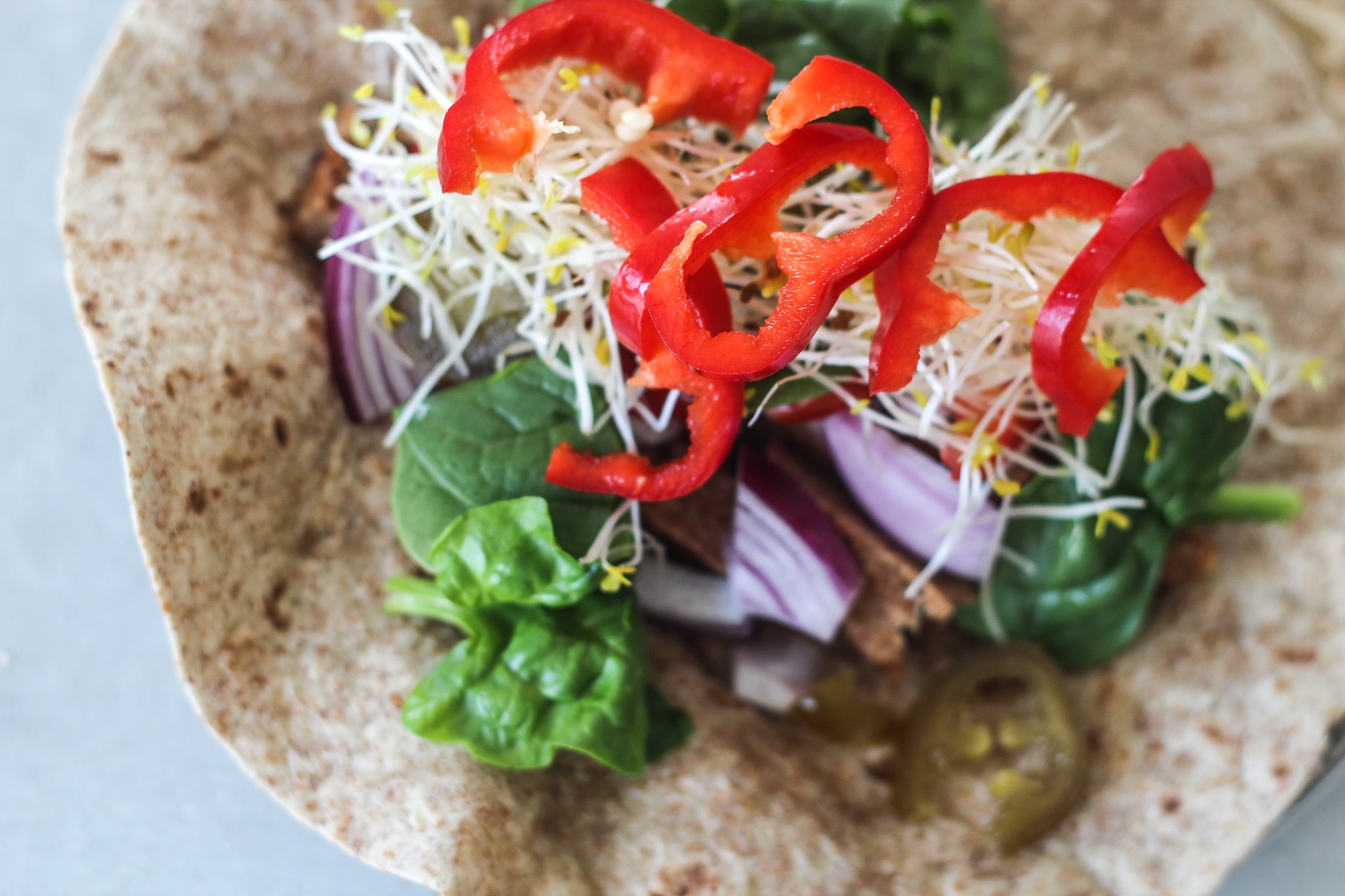 Jummie! Dit leek me dan ook een mooie afsluiter van dit voedingsdagboek.
Ik hoop op wat lekkerder weer de komende week zodat al het seizoensfruit vergezeld kan worden door wat zon vanuit mijn appartement in Amsterdam.
Heb een fijne dag lieve allemaal!