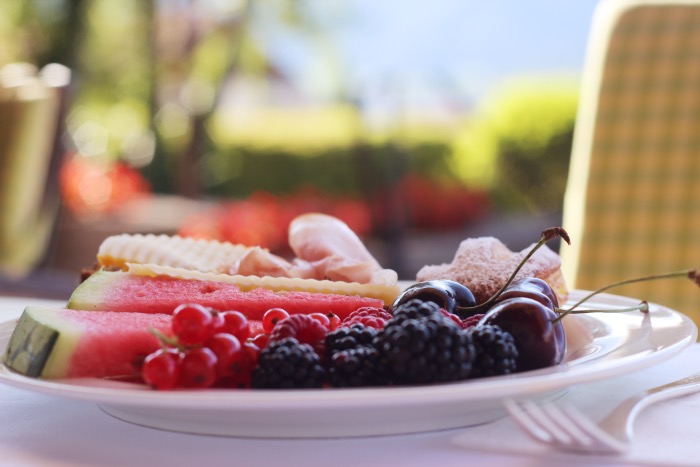 Als je me op Instagram volgt, weet je dat ik een aantal dagen in Oostenrijk ben geweest met familie. Overal waar ik heen ga, gaat de camera natuurlijk ook gewoon mee. Benieuwd wat ik heb gegeten? Oja, ik heb ook foto's van wat anderen af en toe hebben besteld, dus ik heb niet alles in mn eentje naar binnen zitten werken haha. En al had ik dat wel gedaan, who cares. 🙂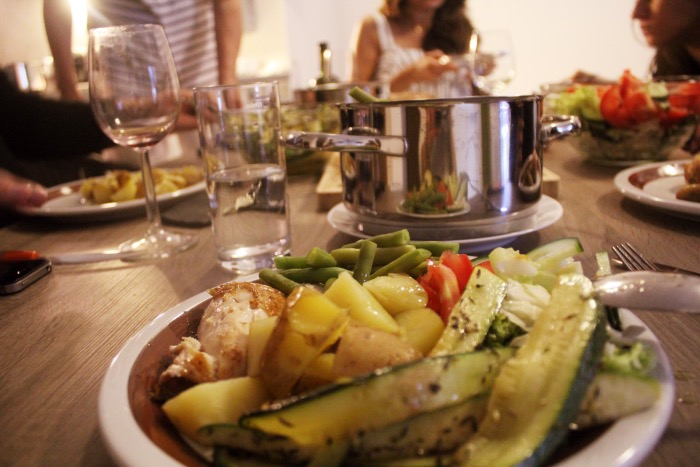 We zaten in een hotel waar velen van ons een eigen kamer hadden, maar we hadden ook een appartementje waar we samen kwamen en mn moeder kookte. Wel fijn dat je niet altijd buiten de deur hoeft te eten. 🙂 De eerste avond at ik een bord groente, aardappelen en kip. Jum 🙂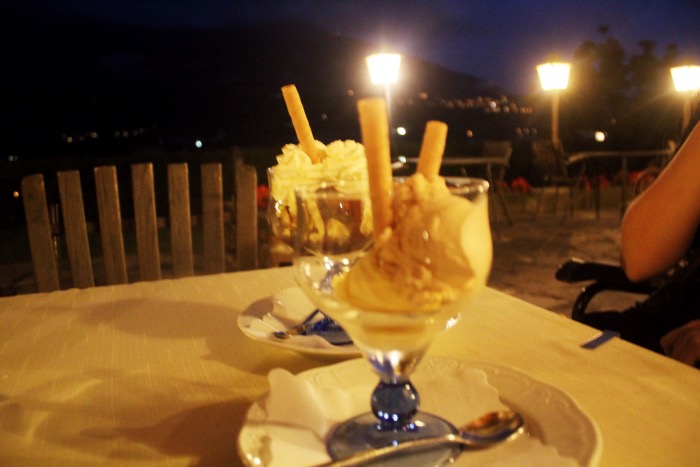 Daarna wel een ijsje op het terras, hehe.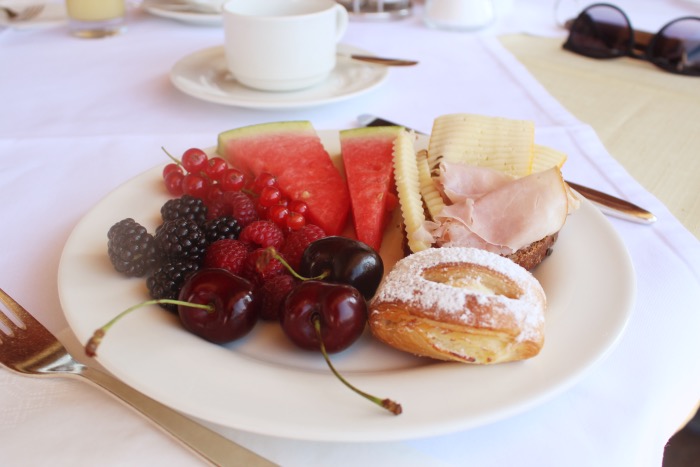 Ontbijten in een hotel vind ik altijd zó fijn. Ik kan daar dus echt naar uit kijken. Fruit, een broodje met kaas en ham en nog een gebakje voor bij mn koffie.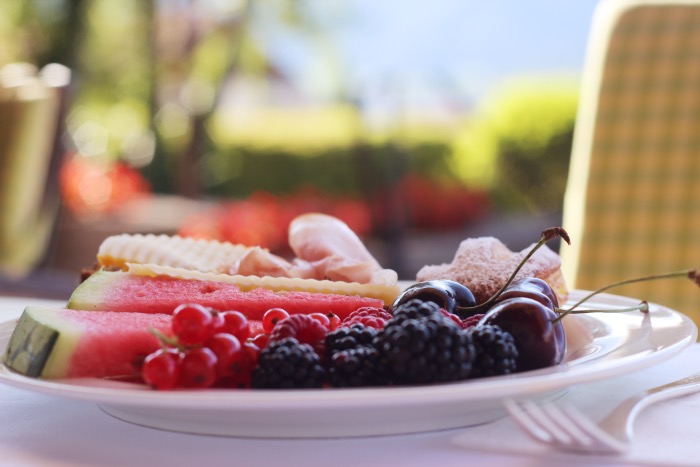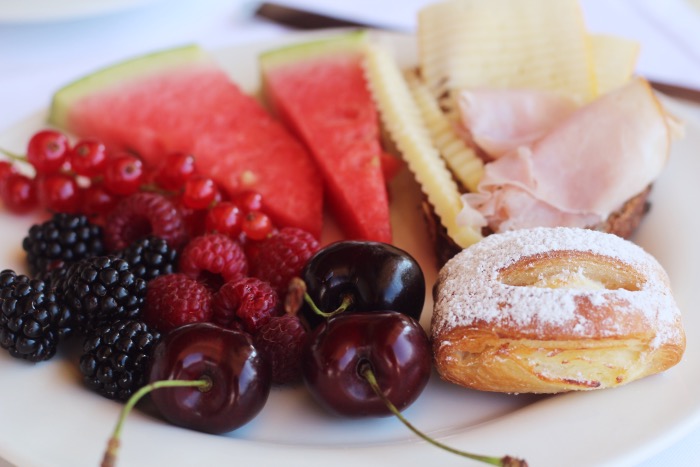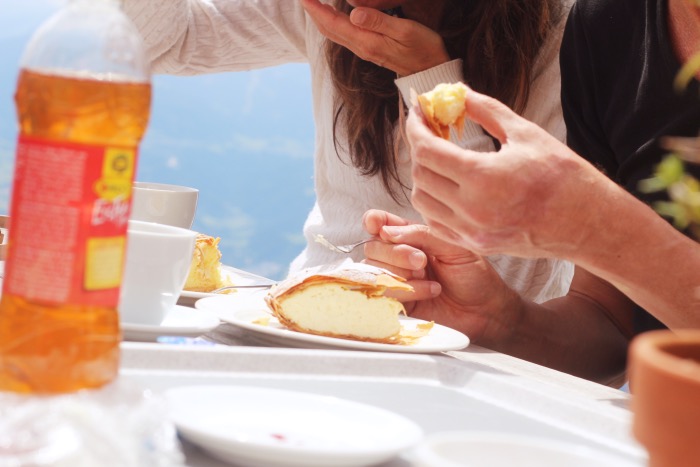 Die middag zijn we de berg op gegaan met een kabelbaan en hebben daar lekker koffie gedronken met gebak.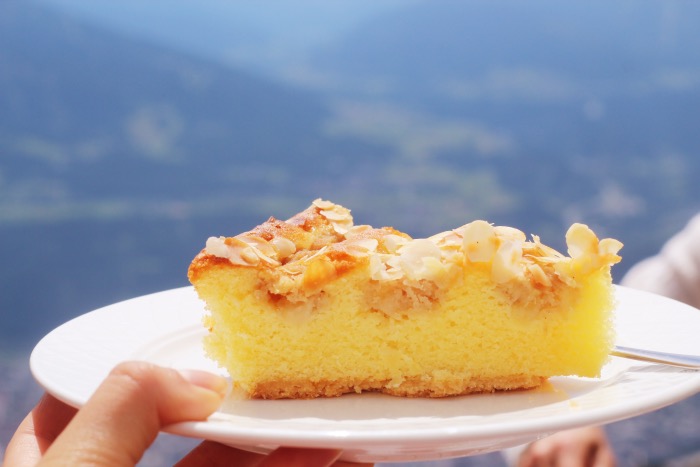 Uitzicht!!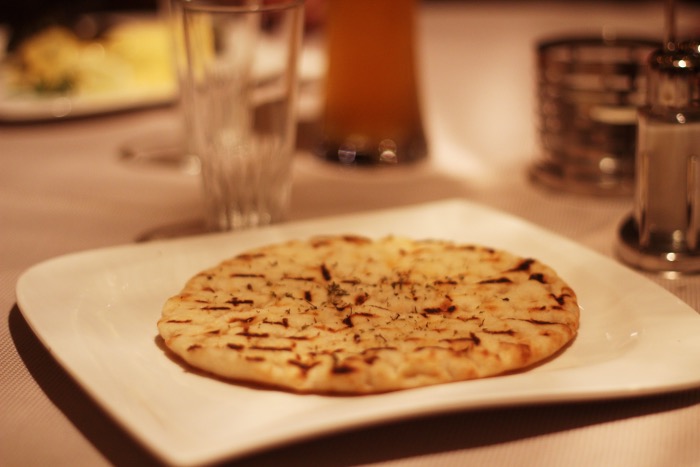 Uit eten bij een Grieks restaurant. Was niet ge-wel-dig. Maar prima 🙂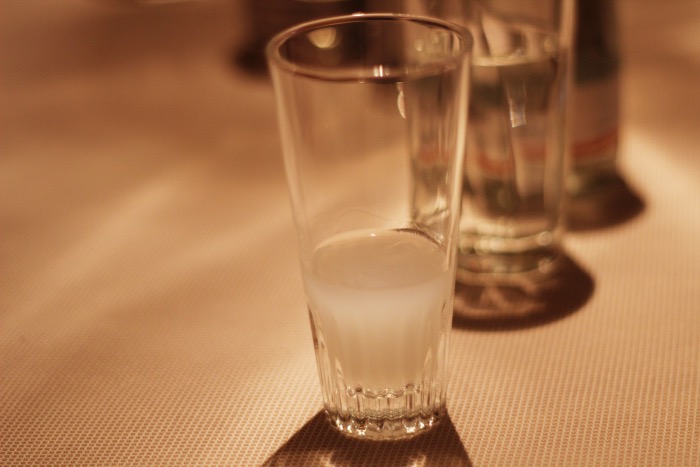 Brrrr, dit vind ik zo vies ruiken haha.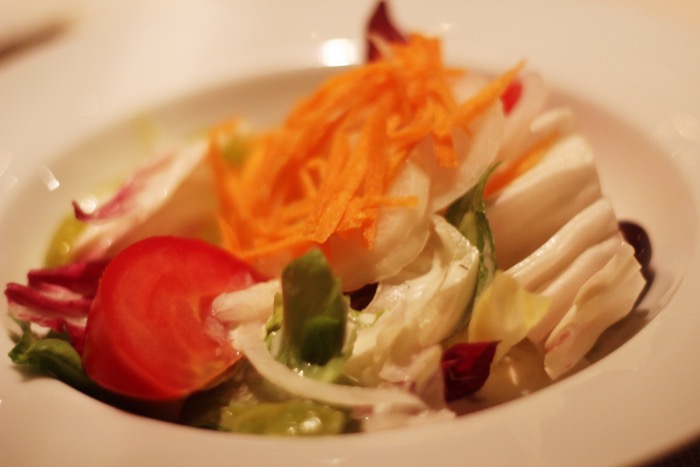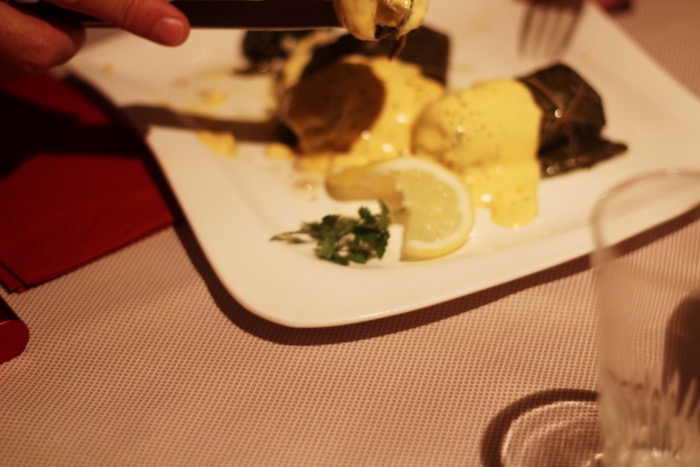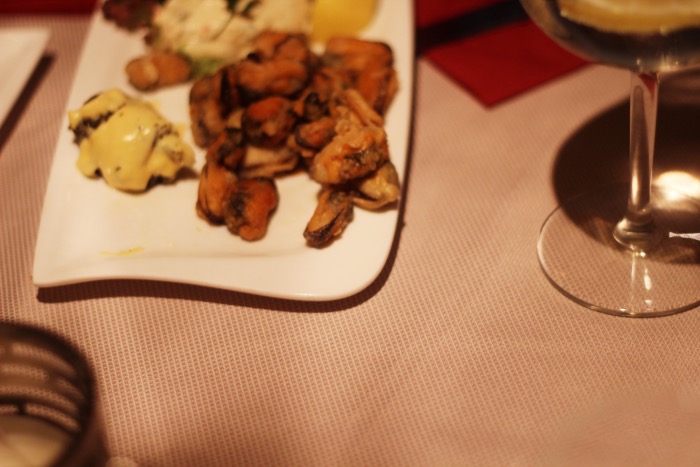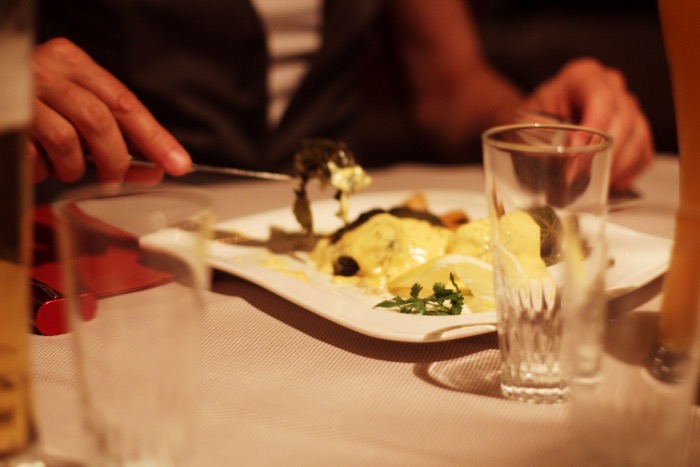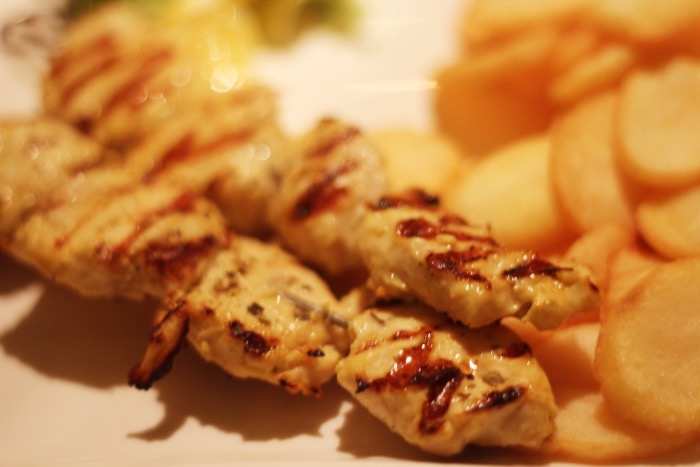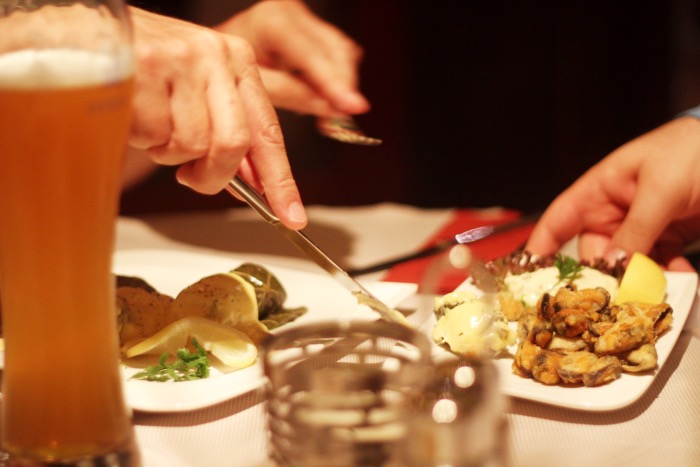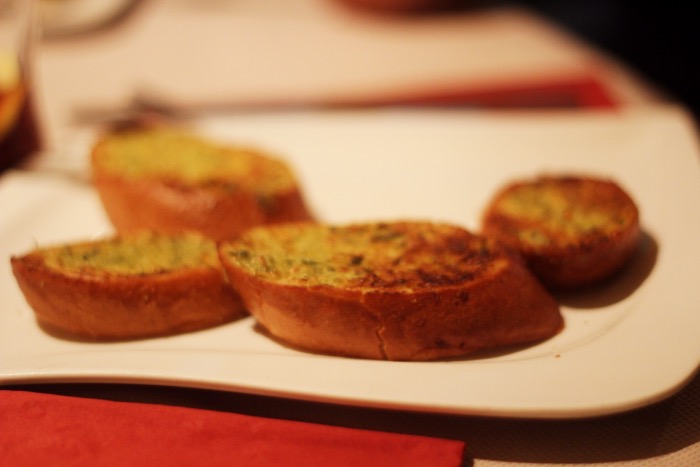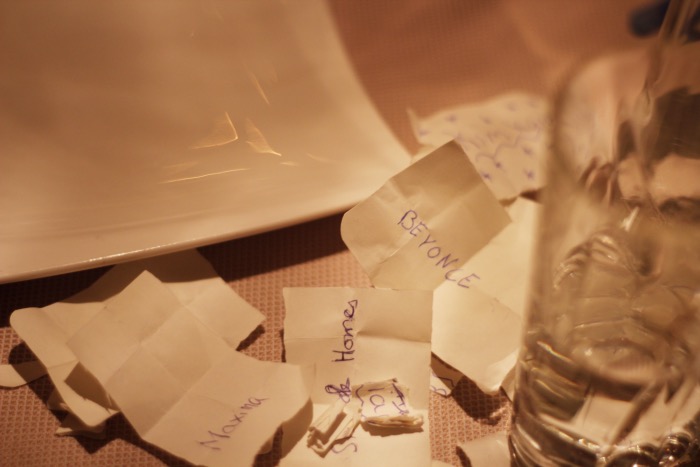 Ik houd van spelletjes, dus ik had een notitieblok met pennen mee genomen naar het restaurant om "wie is het" te spelen tijdens het eten. Zo schreven we allemaal bekende mensen op briefjes en kreeg je een van deze briefjes. Je mocht aan iedereen 2 x een vraag stellen die met "ja" of "nee" beantwoordt mocht worden. Als je na 10 vragen (6 personen, minus jezelf = 5 x 2 vragen = 10) nog steeds niet wist wie je was, dan was je af. Haha.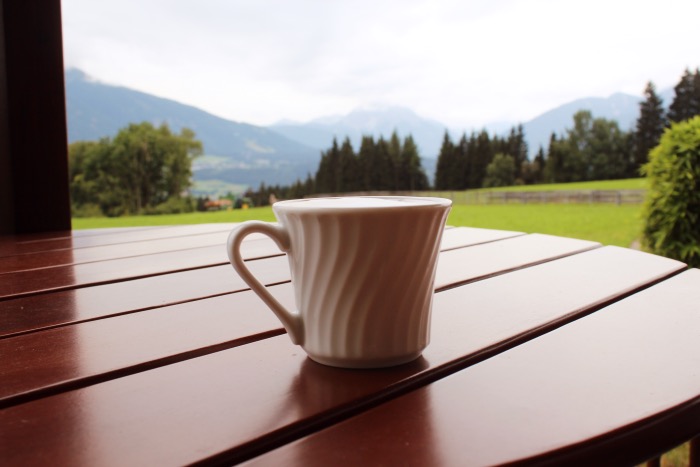 De volgende dag een flink stuk wezen wandelen, de berg op. Dit was een koffiestop met heel mooi uitzicht.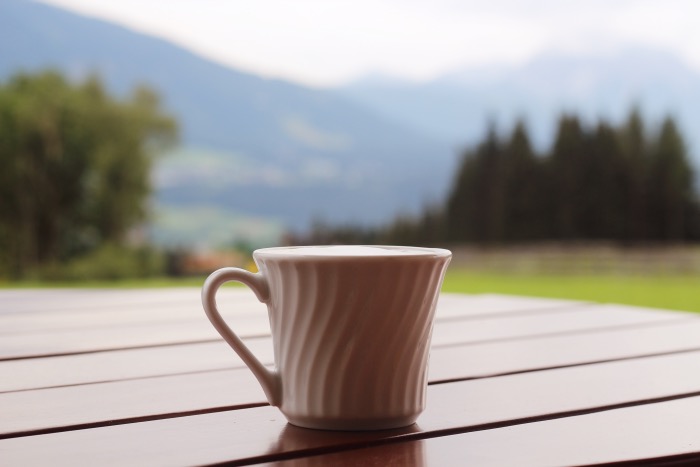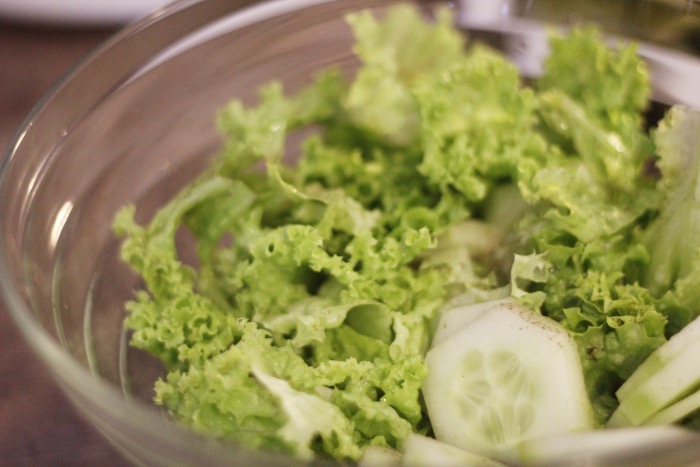 's Avonds weer "thuis" eten.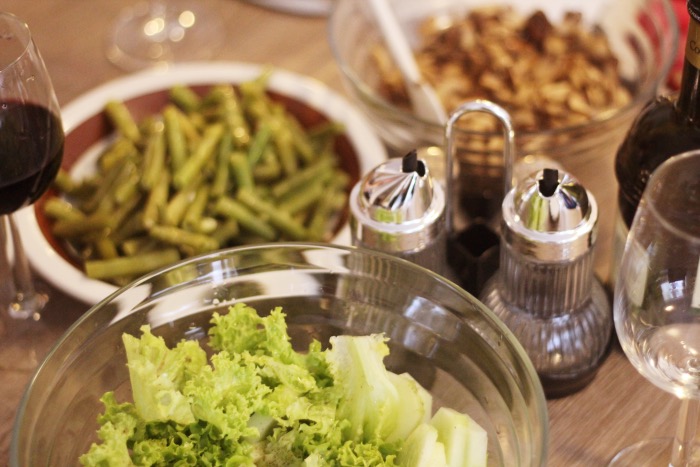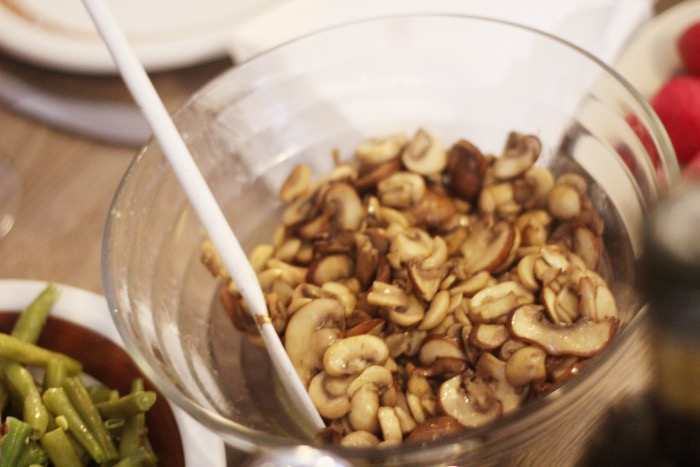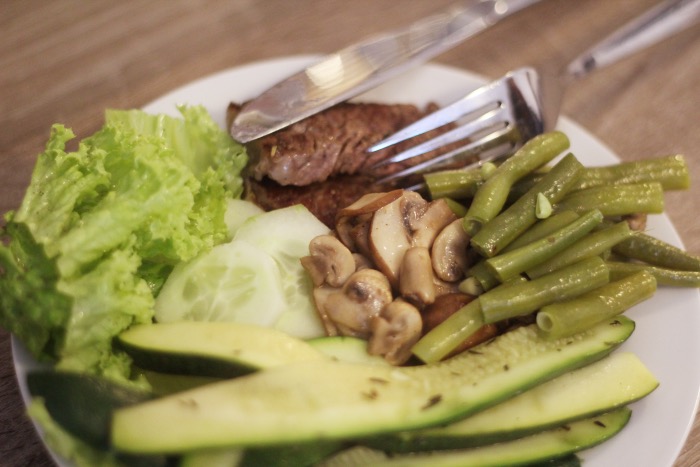 Een bord vol groente en een stuk vlees. Just the way I like it.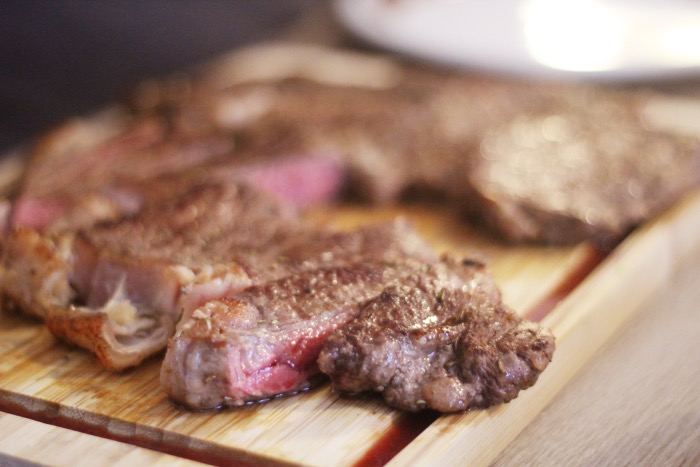 Ooooh het vlees was zo lekker.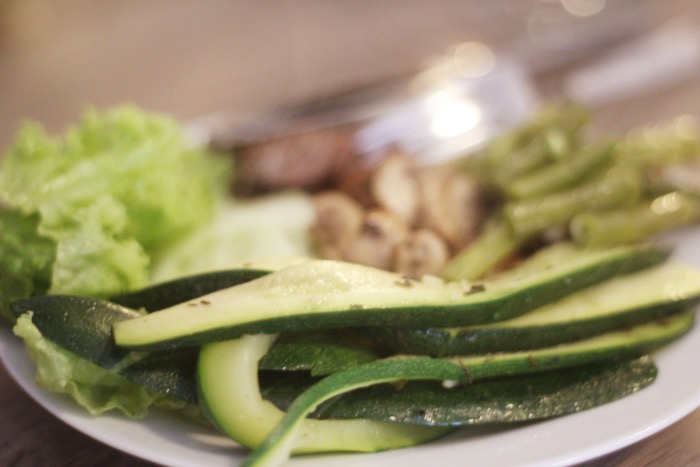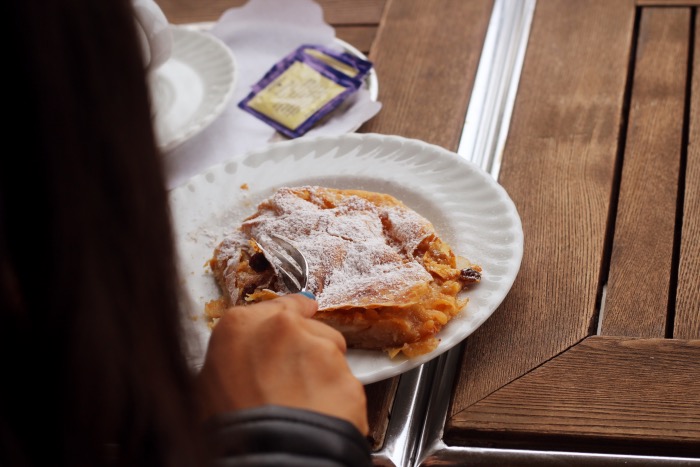 Gebak!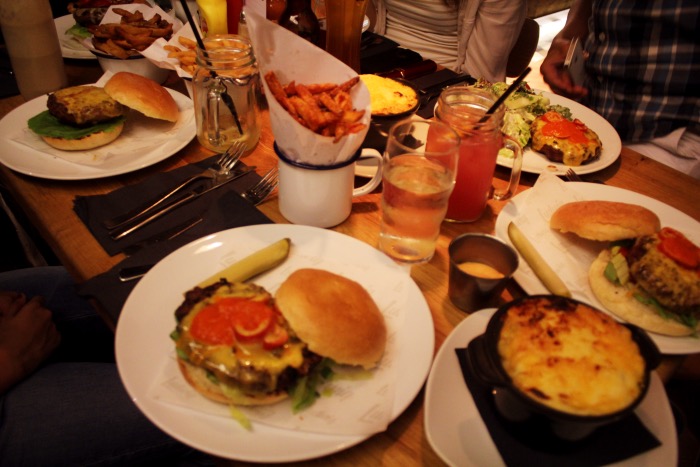 En dan de laatste avond, natuurlijk hamburgers! Hier heb ik een hotspot artikel van gemaakt omdat het zó goed was!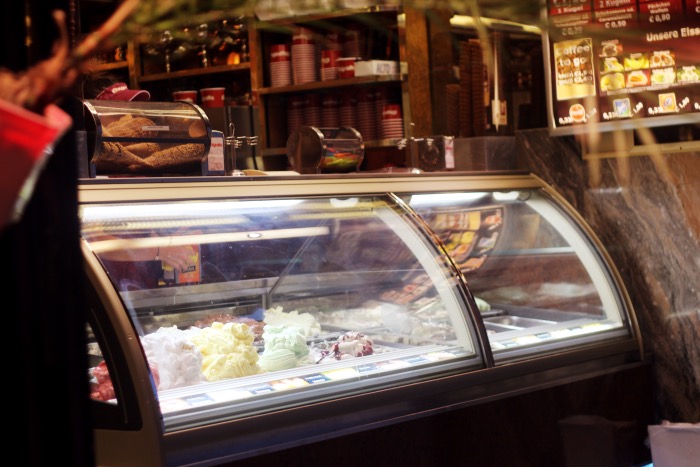 Daarna nog een toetje: IJS!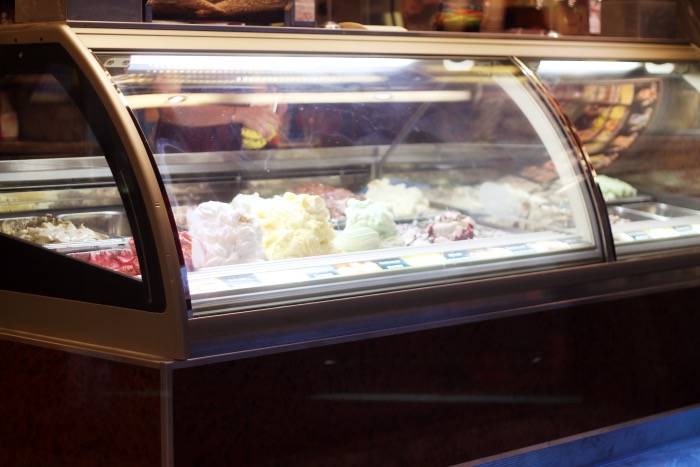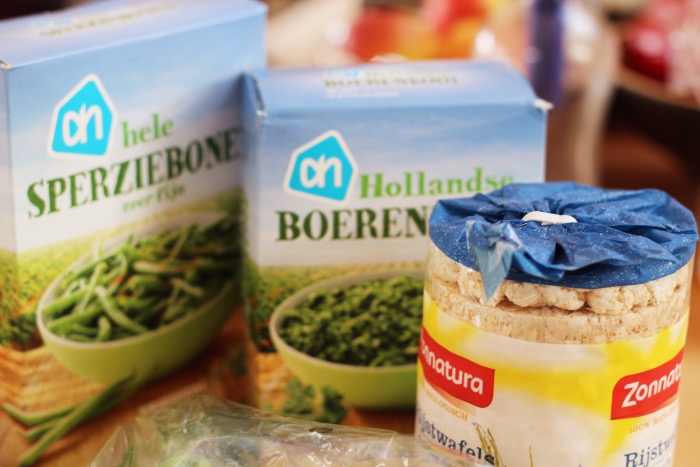 Als ik op vakantie ga, dan zorg er ik van te voren voor dat ik zoveel mogelijk restjes aan eten opeet thuis, zodat er niks gaat beschimmelen in huis. Bij terugkomst moest ik even snel naar de Albert Heijn om wat "basis" dingen weer in huis te halen. Bij deze dus ook even de boodschappen, haha. Diepvriesgroente, rijstwafels..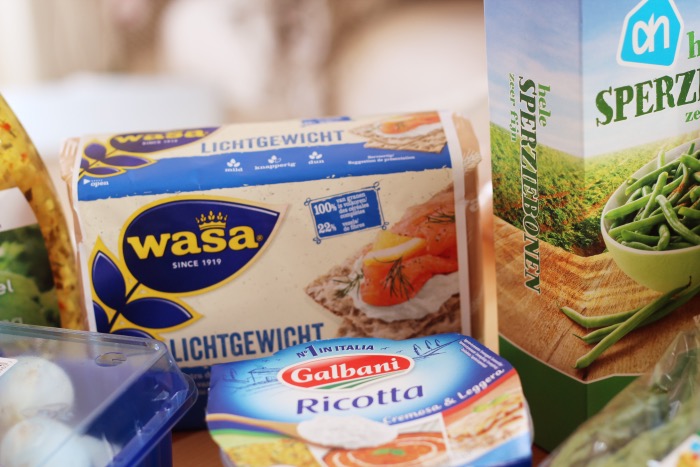 Crackers, ricotta, champignons,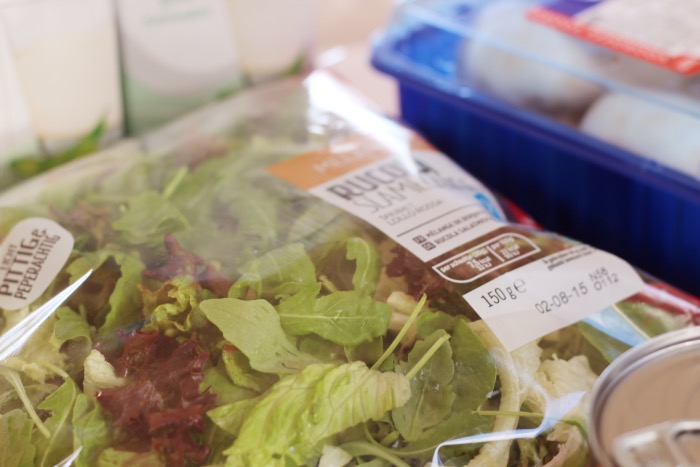 Sla!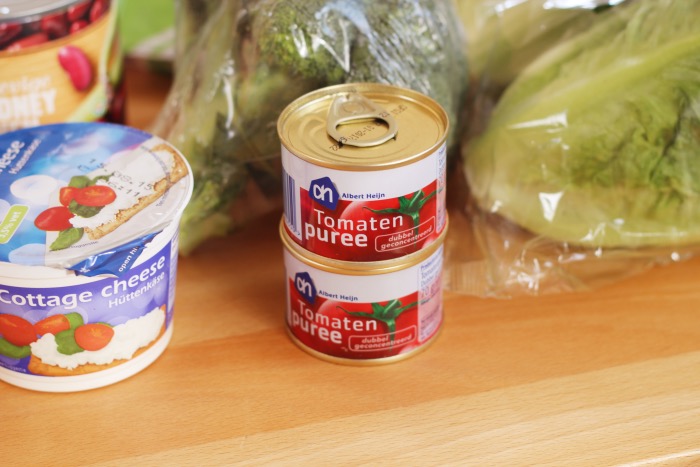 Hüttenkäse, tomatenpuree,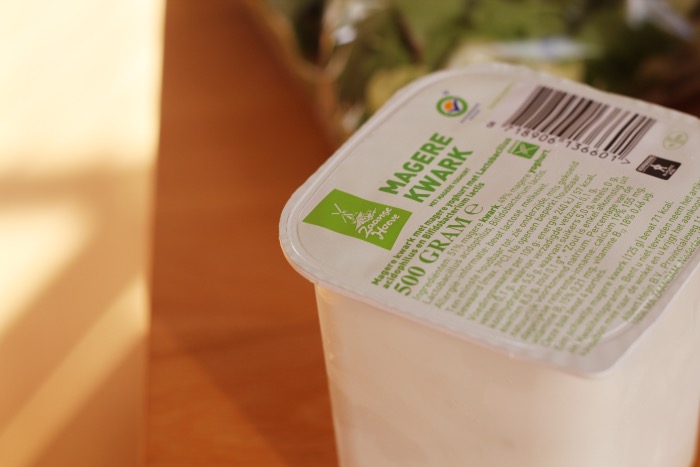 Kwark, al heb ik liever die van de Lidl, maar ik had geen zin om daar naartoe te fietsen.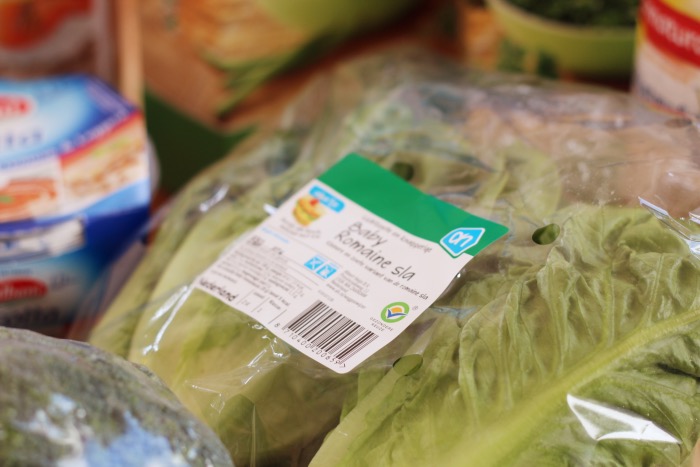 Nog meer sla,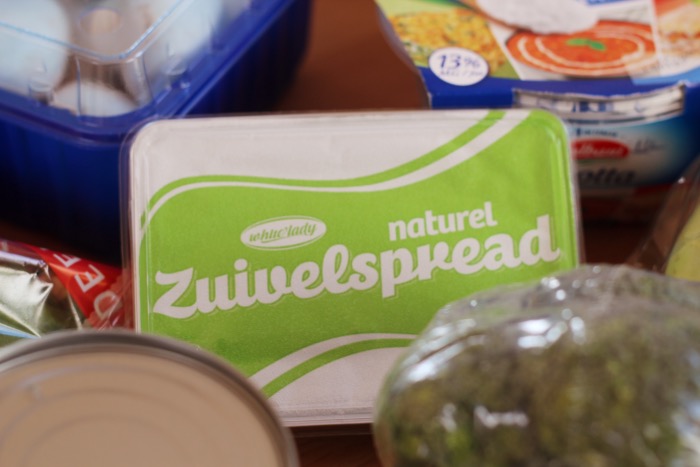 Zuivelspread,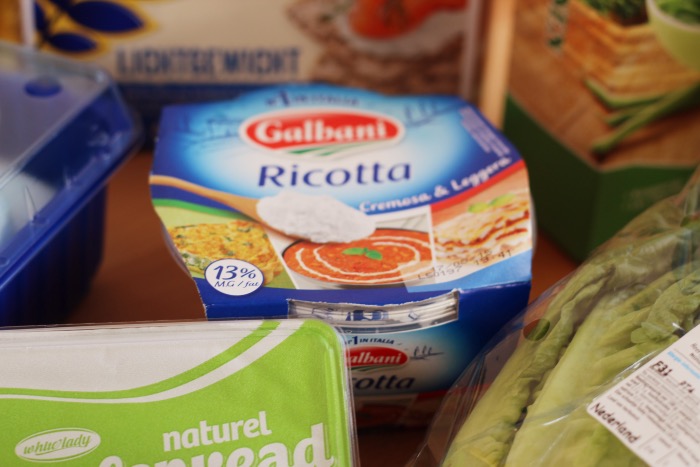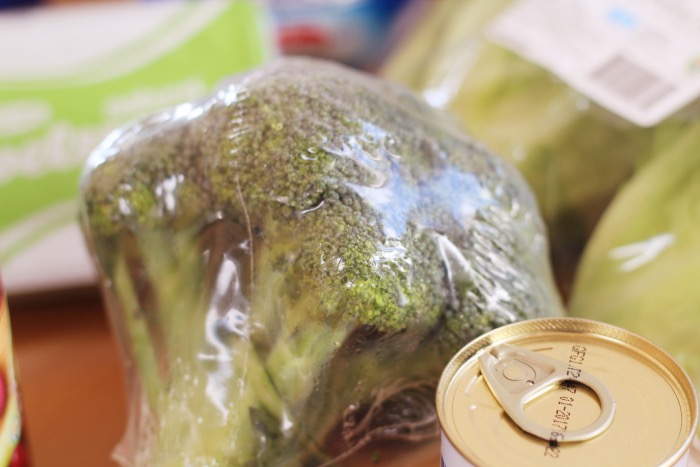 Broccoli,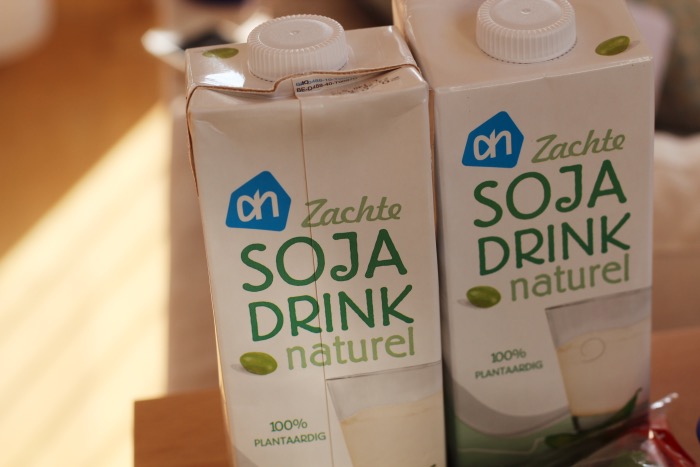 Natuurlijk, sojamelk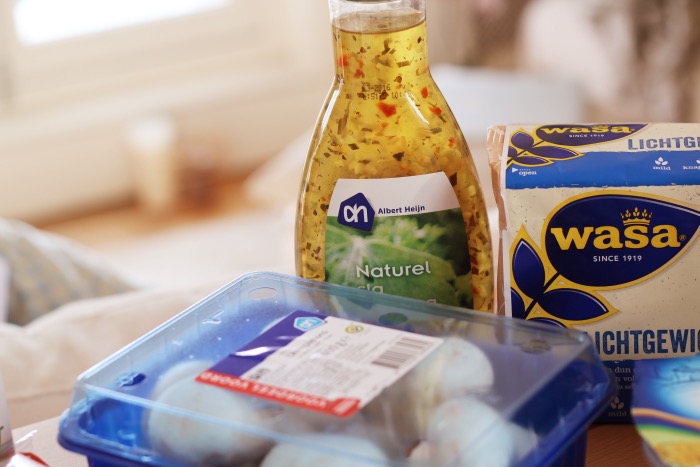 Sladressing, al haal ik dit eigenlijk nooit in huis, maar ik weet niet wat ik dacht.. Misschien gemakzucht.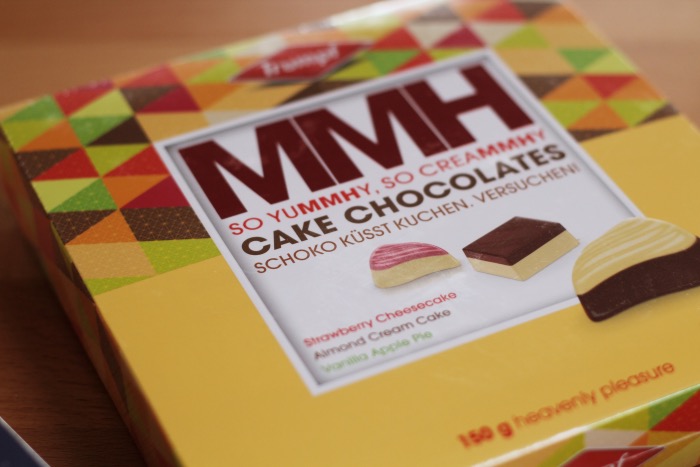 En bonbons! Maar deze komen uit Oostenrijk. Ik vind het altijd leuk om in het buitenland in supermarkten te snuffelen. Wat voor andere producten hebben ze? Zijn bepaalde dingen goedkoper dan in Nederland? En ik vind het dan ook leuk om iets "speciaals en lekkers" mee te nemen uit het buitenland. Gewoon voor in de kast thuis.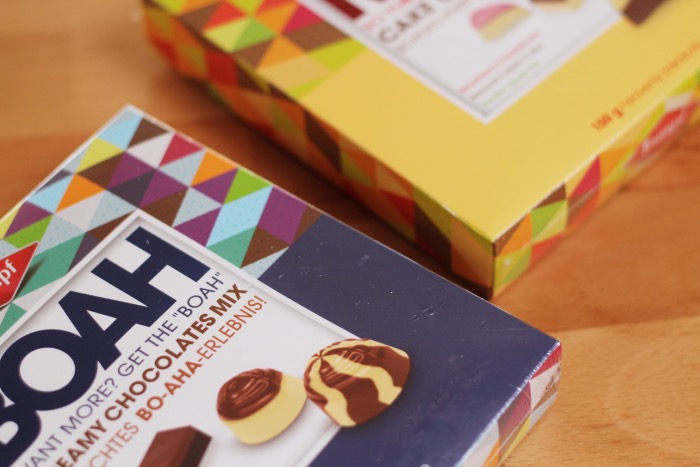 Zoals dus deze twee dozen bonbons, en dan bij de koffie op te proeven. 😀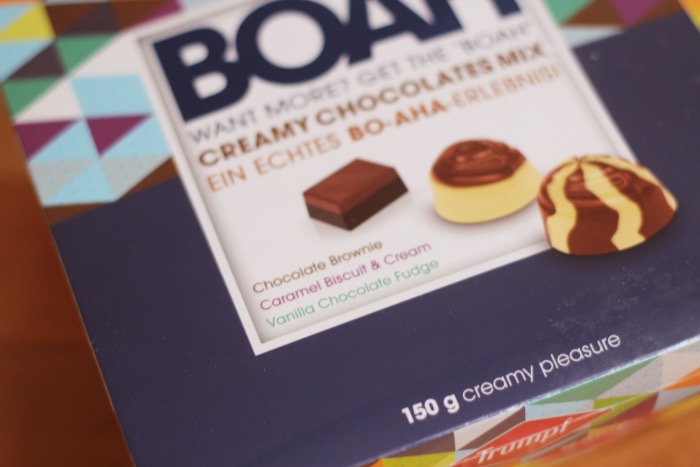 Zekerweten 150 gram creamy pleasure. Haha.