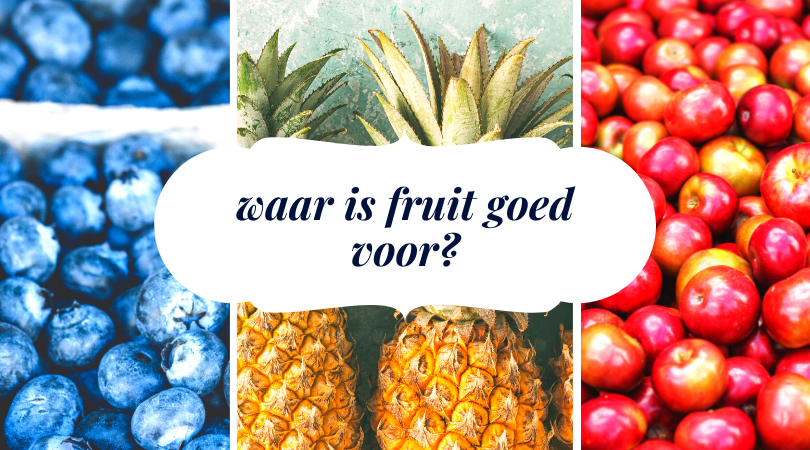 We moeten fruit eten want het is gezond. Joh. Maar waarom? Wát is dat dan, dat fruit zo goed maakt voor ons? En bevat fruit niet teveel suiker? En welk fruit dan? Er is zoveel!
Welkom bij deel 2 van "waar is fruit goed voor?" om het hele gezondheidsaspect rondom fruit behapbaar te maken voor je! Vandaag heb ik weer wat leuke vruchten op de planning staan voor je 🙂
Blauwe bessen
Blauwe bessen hebben enorm krachtige gezondheidsvoordelen. De hoeveelheid voedingsstoffen die in zo'n besje is gepropt is enorm geconcentreerd: van vezels, tot vitamine C, vitamine K en mangaan (1). Blauwe bessen bevatten ook nog eens erg veel antioxidanten (wat zeg je?).
Er wordt zelfs gedacht dat blauwe bessen de meeste antioxidanten bevatten binnen de fruit-wereld (2)! Deze antioxidanten zouden het risico op het krijgen van chronische ziektes zoals hart- en vaatziekten, diabetes type 2 en Alzheimer kunnen verlagen (3). Daarnaast hebben de antioxidanten in blauwe bessen een positief effect op je hersenen, uit onderzoek blijkt dat het eten van blauwe bessen het geheugen van oudere volwassenen kan verbeteren (4)(5).
Blauwe bessen staan er ook om bekend dat ze een sterk positief effect hebben op je immuunsysteem. Uit een onderzoek bleek dat het regelmatig eten van blauwe bessen een bepaald celtype in je lichaam kan verhogen, dit celtype helpt je beschermen tegen oxidatieve stress en virale infecties (6).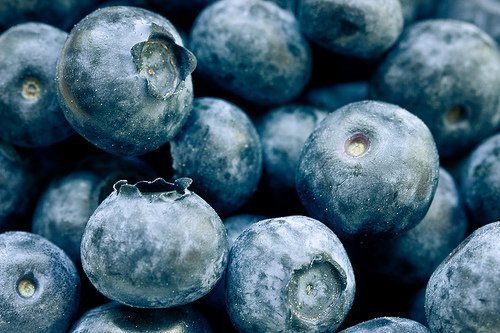 Appels
Appels voelen voor ons misschien een beetje saai en standaard omdat ze bijna het hele jaar door te verkrijgen zijn, maar niets is minder waar! Niets standaards of saais, ze bevatten ontzettend veel belangrijke stoffen. Van vezels, tot vitamine C, kalium, vitamine K en ook een beetje van verschillende B vitamines (7).
Uit onderzoeken blijkt dat de antioxidanten in appels de gezondheid van je hart kunnen verbeteren en het risico op diabetes type 2, kanker en Alzheimer kunnen verlagen (8)(9)(10)(11).
Appels bevatten een bepaald soort vezels genaamd pectine. Pectine voedt de goede bacteriën in je darmflora en helpt bij de vertering van je eten een een gezonde stofwisseling (12)(13).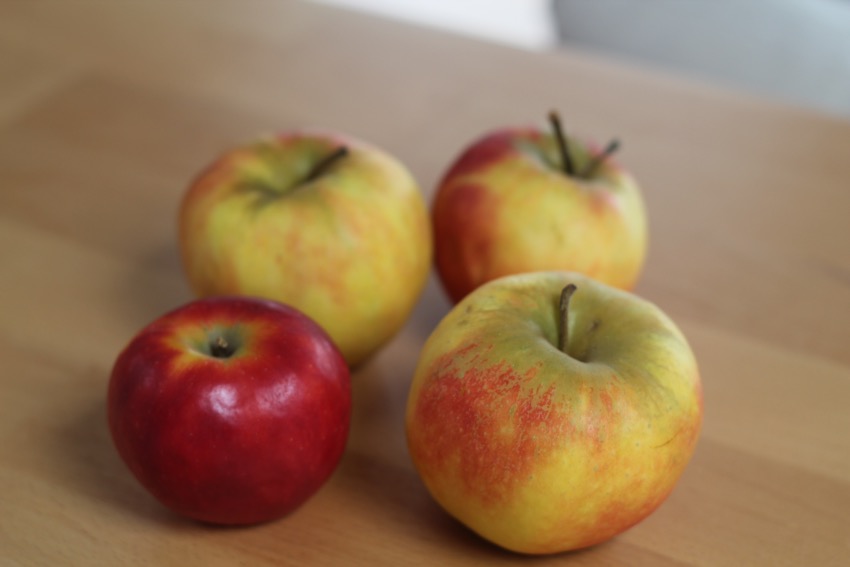 Ananas
Heerlijk tropisch en ontzettend goed voor je! Als je een klein schaaltje (250 gram) ananas eet, dan heb je al 131% van je dagelijkse aanbevolen hoeveelheid vitamine C binnen en 76% voor mangaan (14).
Ananas bevat een bepaald mixje van enzymen dat bekend staat voor de anti-ontsteking eigenschappen en het vermogen om eiwitten goed te verteren (15). Uit onderzoeken met dieren is gebleken dat dit mixje van enzymen (genaamd bromelaïne) je kan helpen beschermen tegen kanker en de groei van tumoren (16)(17).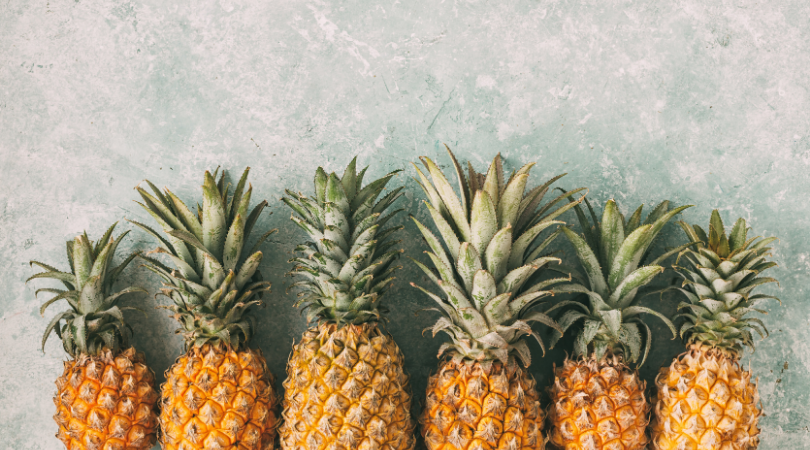 Wat is jouw favoriete fruit(soort)?
Zit hier een favoriet bij van jou? Of misschien in deel 1? Zo niet, dan hoop ik dat ik jouw favoriete fruit(soort) in deel 3 ga behandelen!